What are Anaplasmosis?
When trying to figure out if your dog is suffering from anaplasmosis there are a few things to be aware of. While this tick-borne disease is prevalent throughout the entire United States, it has been found to be higher in the Northeastern United States, upper Midwest and the West Coast. Large dog breeds may also be at a higher risk of contracting this tick-borne disease.
Your dog may develop flu-like symptoms such as lethargy, pain and fever. Due to these symptoms being very vague, it will be important to know where your dog has been recently and to check him for any recent tick exposure. Anaplasmosis is often confused with lyme disease as they are carried by the same family of ticks and can produce very similar symptoms. It has been found that where there is lyme disease there is typically also anaplasmosis. It has been found that as little as 24 hours of tick feeding and up to 5 days could result in your dog contracting the illness.
Anaplasmosis is a tick-borne disease that can spread to your dog through contact with ticks. This is a bacterial disease that is one of the 3 most common tick-borne illnesses in dogs in the United States.
Book First Walk Free!
Symptoms of Anaplasmosis in Dogs
Your dog may exhibit vague symptoms and signs of discomfort or that something is not quite right with him. It will be important to look for recent tick bites, or current ticks attached to your dog. Be aware of where you live and of the more specific symptoms he may display. Symptoms can be present as soon as 2 weeks after exposure and can last up to 20 days.
Lethargy
Anorexia
Weight loss
Bloody nose
Malaise
Fever
General pain
Joint pain
Lameness
Vomiting
Diarrhea
Coughing
Labored breathing
Meningitis
Seizure activity
Ataxia
Types
There are 2 strains of anaplasmosis that your dog may contract – neutrophilic canine anaplasmosis which is caused by Anaplasma phagocytophilum. The second one is thrombocytotropic anaplasmosis and is caused by A. platys.
Anaplasma phagocytophilum (A. phagocytophilum)
Acute febrile illness also known as fever, chills and muscle/joint pain
Found in northern regions, upper Midwest and the West Coast
Transmitted by black legged deer ticks
A. platys
Can create a low platelet count in your dog.
Found in southern regions
Transmitted by brown dog ticks
Reported throughout the entire United States
Causes of Anaplasmosis in Dogs
The only cause of anaplasmosis in your dog is by him contracting the disease via a tick bite. There is some indication that your dog could be infected by direction contact with medical tools contaminated by the infection (blood transfusions or needles) but this is very rare.
Diagnosis of Anaplasmosis in Dogs
If you find yourself concerned about your dog and he is displaying symptoms with no other explanation, a trip to his veterinarian may be in order. Your veterinarian will most likely perform an antibody test to determine if your dog tests positive for the bacteria. However, she may also ask for a blood draw in order to definitively find out what your dog has contracted as a positive test does not necessary mean they have the disease, but rather they have been in contact with it. Due to anaplasmosis symptoms looking very similar to lyme disease, it will be very important for your veterinarian to figure how to best treat your pet. Your veterinarian may want to also perform a full physical examination on him to see if he has a fever, any current ticks, feeding spots from a past tick, and more.
Be prepared to relay as much information as you can at the appointment so your veterinarian can make a correct diagnosis. Has your dog been outside in any areas that he could have come into contact with ticks recently? It will also be important to recall and share with the veterinarian whether you have had to remove any ticks from your pet of late.
It will also be important to discuss with your veterinarian how long your dog has been experiencing symptoms as there are symptoms that show up within 2-4 weeks of being exposed, but can continue for months to possibly throughout your dog's life.
Treatment of Anaplasmosis in Dogs
When it comes time to decide what treatment options will work best for your dog, your veterinarian may suggest a large variety of medications.
Doxycycline, orally for 28 days and rarely via IV
Minocycline, orally for 28 days and rarely via IV
Tetracycline, orally for 28 days (has been found to cause tooth discoloration)
Chloramphenicol, orally or via IV for 28 days
Imidocarb dipropinoate, once then repeat in 2-3 weeks
Amicarbalide once then repeat in 2-3 weeks
Short term prednisode, 2-7 days (for severe or life threatening cases)
It has been found that medication administered for less than 28-30 days may not clear up the entire infection. There has been some possibility of reinfection of anaplasmosis even after treatment via tick interaction again or a resurface of the disease.
Recovery of Anaplasmosis in Dogs
Once your dog has been diagnosed with anaplasmosis he may test positive on antibody tests for a few months after being treated. This is important to be aware of in the event you bring your dog to a new veterinarian after being treated.
There are no vaccinations at this time to prevent anaplasmosis; however, you can take preventive measures to help your dog avoid further tick exposure and infection. Using tick medication as recommended by your veterinarian will help your dog to avoid having any ticks attach to him. There are several tick avoidance products to choose from and your veterinarian can help you to determine what will be best for your dog.
In the event you do find a tick on your dog there are proper ways to remove it from him. This includes being cautious not to come into contact with the tick or any of it's body parts by using gloves, forceps or tick removing devices. It can also be helpful to bring in the tick to your veterinarian if you remove one from your dog so that they can test it for any diseases. Removing the tick within 24-48 hours can also help to prevent the transmission of any diseases.
Lastly, keep the area your dog roams in clean and free of overgrown weeds and grass. Checking your dog regularly for any ticks, bites, etc can also help to ensure infection does not go unnoticed.
Anaplasmosis Questions and Advice from Veterinary Professionals
Kingsley
Rottweiler
4 Years
0 found helpful
My 4 year old rottweiler has tested positive to EXPOSURE to Anaplasmosis during his regular vet visit Blood draws.He has NO signs of this illness. And is on tick meds. His vet has asked me if I was interested in further blood test. He does not have it just exposed. Should I do further testing ? if so why ?
Add a comment to Kingsley's experience
Was this experience helpful?
Musette
Beauceron
3 Years
0 found helpful
My dog seemed "just not herself" the other day. I took her to a different Vet, as my regular vet was booked solid and I did not want to wait too long. The vet took her temp, which was slightly elevated. She also did a physical exam, xray and SNAP test 4DX+ for heartworm and tick-borne diseases. That test was negative. She then did bloodwork. That showed low red cell, low white cell count as well as a few other items. She felt that these facts, despite negative SNAP test, were enough to treat for ANAPLASMOSIS. My dog is on heartworm and flea and tick preventative. The ticks have been horrible this year and I am constantly removing one or more ticks every day. I have chickens that free range all but her kennel area. How do I safely rid her area of potential ticks? It has been too wet to put down diatomaceous earth (food grade). How do I keep my dog and farm safe?
Add a comment to Musette's experience
Was this experience helpful?
Rowan
Shih Tzu
9 Years
2 found helpful
Has Symptoms
Slow recovery but tiny progress
Our buddy had symptoms early summer of Lyme so our vet gave him minocycline without testing as she couldn't see him and were headed out of town. He vomited after taking it pretty often and took it for a little more than a week. His symptoms improved by mid summer. Just last week tho, he missed trying to jump into the truck and hurt his abdomen and back and cried in pain a few hours later. At the vet, x-rays and blood tests were good but tested + for anaplasmosis. His pain was terrible, and he was on gabapentin over that weekend but didn't respond well, switched to metacam and added doxy with a stomach soothing med. He is not drinking AT ALL since accident for 10 days. I'm giving syringes of Pedialyte and bringing him in for fluid pillows injections. He's been on doxy for 4 days and I'm only seeing slow improvement. He's eating a little more and wants to do a few more of his "jobs" What else can be done? Adding a combo antibiotic? removing metacam in case it's tummy discomfort but risk if his pain from injury had improved enough (deep tissue bruising, possibly inflamed disc) Or is waiting still smart? I marked serious as condition because not drinking independently combined with other things for so long is very scary. The improvements are there, but that is not budging. Thank you
My dog waste tested 3 days ago. Showed symptoms 4 days ago. Was on the antibiotics and had a seizure and passed away today
Diana C. How did your dog make out? I am presently in the same situation. It's been 3 weeks and our girl is showing little improvement. Very depressed, hurts to touch, however she is eating but does not appear to enjoy doggie life. She's been on Doxy for 3 weeks.
Hello! My dog was diagnosed anaplasmosis platys a week ago. My question is this: should I stop the treatment and put him down? I somehow think It's selfishness to keep him up if he is really suffering. I see him suffering too much. He does not eat at all. He is hospitalized for some days already (a week to be exactly) and I don't really see improvements. He still not willing to eat, he does not eat at all. He has dropped 4kg in a week already. He still can't walk much, he walks, he doesn't want to, but like a drunk. I don't want him to stay locked, hospitalized, in pain, suffering, I don't want him to leave being extremely skinny, pain and unhappy. He stopped wagging his tail, his eyes... I can't explain. I feel he is in too much pain. I need to know what is the chance of surviving?
Rowan has recovered in all ways but appetite and is sleeping more deeply. His mental and physical stamina seems a little bit less. His appetite is limited to very, very few interests. I'm not sure why. He's otherwise back to being him. Should a booster of antibiotics be tried or any blood tests be checked? I've read that sometimes the first time w antibiotics may not get it all. Very concerned about anaplasmosis lingering?
Add a comment to Rowan's experience
Was this experience helpful?
chotu
Labrador Retriever
16 Months
1 found helpful
Has Symptoms
Falling down with spinning of head
HI,

I have male labrador which is of 1.4 years. My dog is suffering with low platelets and his apetite is not good. It is falling down, when he spins his head or run fast suddenly.I think due to spinning or weakness. It has been gone a blood test and confirmed that Anaplasia (Medium detected) And babesia gibsoni (detected medium) in PCR blood test. As of now we are using carapil and doxypet tablets winse a week. Still it is falling down but improved a lot.Doctor asked us to start a treatement for Anaplasia and babesia as soon as possible. Please suggest a good treatment in this case ?
Hi,
My dog was shaking — neuro not chills, and in pain. Very hard to see. A vet lab test said it was anaplasmosis. We started her on Doxycycline for six weeks. She seemed to improve within a week or two but religiously keeps up her meds for six weeks.

She is on her third episode of shaking and pain. I am going to begin the Doxycycline again. My vet said you don't get it once and that's it. Dogs can get it again and again. The whole thing is pretty depressing when tick pills and shots are expensive but for some reason do not prevent this type of disease.

Good luck!
Add a comment to chotu's experience
Was this experience helpful?
Lucy
red bone coon hound / terrier mix
11 Days
0 found helpful
My dog was diagnosed with Anaplasmosis 3 weeks ago. She has great difficultly walking now, difficult climbing up and down stairs, has had a temp hovering around 104 the entire time. She will eat and take her pills. Most of the day she just lies around. We are unsure if we should keep giving her meds and hope for a recovery as her improvement to date is small. We do not want her to suffer. How long do we wait and watch?
Add a comment to Lucy's experience
Was this experience helpful?
Pepper
Chow Chow
3 Years
0 found helpful
Has Symptoms
Joint pains, lameness, lethargy
My dog tested positive for anaplasma. She is now on antibiotics, etc. and she has trouble getting up and walking. Is it normal that her stool is black and a bit watery? Maybe due to her meds? How long does it take for her to walk properly again?
Add a comment to Pepper's experience
Was this experience helpful?
Billy
Collie
5 Years
0 found helpful
A five year old male collie is asymptomatic, but tests reveal he is positive for Lymes and anaplasmosis. The tests, Lymes and CBC, were done because I may be taking the dog. The breeder is bringing in a urine sample on Tuesday at which time a treatment plan will be determined. He is unaware of when the dog may have been infected.

What are the chances that the dog will remain asymptomatic and healthy?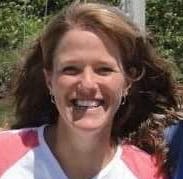 1611
Recommendations
Some dogs do remain asymptomatic and may never have clinical disease. It isn't possible to put a percentage on the possibility of disease, but having repeat titers done to see if it is an active infection might help. If it is not an active infection, and he has fought the disease off, he may remain asymptomatic.
Add a comment to Billy's experience
Was this experience helpful?
Junior
Labrador Retriever
6 Years
1 found helpful
Has Symptoms
Slight increase in sgot & sgpt lab results HB 10.3
His lab results confirm anaplasmosis. Ur started with a cloudy eye around the 5th March. We visited the vet thereafter and He has been on doxy from 18March till one week ago when he stopped eating altogether and couldn't standup since then he has been on saline and tetracycline IV. On the 27th he was given immudocarb first doze he stopped eating three days after and major weakness in his hind legs although at this point he could stand and slowly walk around. After the 2nd doze of immudocarb on the 12th he just couldn't stand the next days and developed seizures and is been given phenobarbital. The first day the seizures started 4 days ago he had 7/8 intotality 24/36 hours apart lasting about 20 secs. The phenobarbital atoppwd the seizures 3 days back but Today he had another seizure lasting about 10/12 seconds. Currently been given saline and tetracycline in IV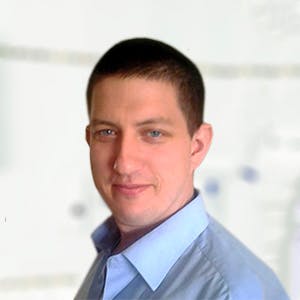 3320
Recommendations
Normally, infections with Anaplasma would present with symptoms of joint pain, lethargy, fever and loss of appetite; severe infections in rare cases can cause seizures and other neurological symptoms. Usually, treatment with doxycycline for thirty days is sufficient and improvement is see within two or three days; however each case is different. From the treatment given, I cannot see any additional medicine to try as the usual medicines have already been employed in this case. Regards Dr Callum Turner DVM
I hope Junior has recovered. Almost a year ago now
Add a comment to Junior's experience
Was this experience helpful?
Ollie
Labrador Retriever
3 Years
0 found helpful
Has Symptoms
HE had squishy poop today
For the past two days when my dog wakes up from sleep his hind legs are immobile for some time. Its as if he is trying to move them but can't. He is three years old and is a Labrador retriever. WHat could it be?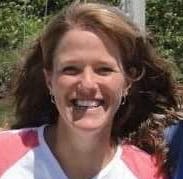 1611
Recommendations
Ollie may have an injury, or a nerve or muscle problem. It would be best to have him seen and examined by a veterinarian, as that is not normal for a 3 year old lab! A veterinarian can examine him, determine what might be going on, and recommend any testing or treatment that he may need.
Add a comment to Ollie's experience
Was this experience helpful?
Loki
Lab mix
1 Year
0 found helpful
My dog has Anaplasmosis and was treated, just after we finished the 30 day treatment his signs are back and worse than before. Besides taking him to the vet what I can I do for him?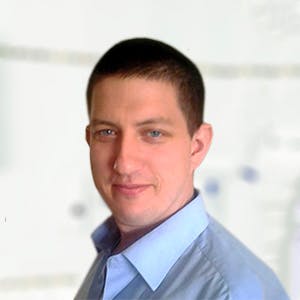 3320
Recommendations
Treatment with doxycycline or tetracycline for thirty days is considered the treatment of choice for Anaplasmosis in dogs, in the majority of cases patients recovery quickly after the start of treatment but may remain asymptomatically infected. However, some cases may recur with symptoms and would require another course of treatment; you should discuss with your Veterinarian. Regards Dr Callum Turner DVM
Add a comment to Loki's experience
Was this experience helpful?
Miss Lincoln
American Bulldog
10 Years
0 found helpful
My American Bulldog was diagnosed with Anaplasmosis without my asking for a CBC, How is this determined without a blood test, Of which I never ordered. by the way. She shows no symptoms & is on strick tick preventatives.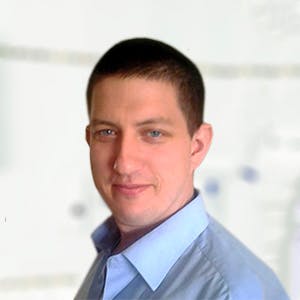 3320
Recommendations
A presumptive diagnosis can be made when a dog is showing symptoms of joint pain, lethargy, fever and loss of appetite; in an asymptomatic animal, laboratory tests are required to diagnose Anaplasmosis. Speak with your Veterinarian about the diagnostic steps and the rationale behind the diagnosis. Regards Dr Callum Turner DVM
Add a comment to Miss Lincoln's experience
Was this experience helpful?
Boone
Redbone Coonhound
2 Years
1 found helpful
Has Symptoms
105.6 fever, lethargy, joint pain,
I love my Vet but from everything I am reading all other Vet give a 30 day treatment of Doxycycline, our Vet is only priscribing a 2 week script, my dog is very sick, when I took him in he had a temp of 105.6 and his PLT was only 16k after 3 day of Doxy it is not 81K, I am worried 2 weeks is not sufficiant .. what is your advice .. thank you!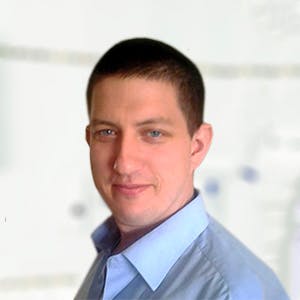 3320
Recommendations
If I was you, I would speak with your Veterinarian; it is possible that your Veterinarian gave you two weeks of doxycycline so that you would return at two weeks for a checkup and to pick up another two or three weeks worth of doxycycline. Treatment with doxycycline at 5-10mg/kg (around 2.5-5mg/lb) twice per day for thirty days is a standard treatment plan. Regards Dr Callum Turner DVM
Add a comment to Boone's experience
Was this experience helpful?
whisky
Beagle
2 Months
0 found helpful
hello my dog's name is whisky we went for his blood test and the vet found that he is having b.gibsoni and anaplasmosis in his blood his platelets were around 75000 and his hb was 5.9 he was not able to move with his back legs and was not eating food bt now he starte walking but iam worried about his platelets and hb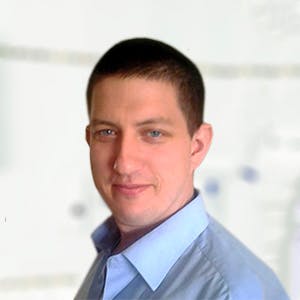 3320
Recommendations
Low platelet counts are a common finding in dogs with Babesia and Anaplasmosis, whilst the platelet counts are low they are not grave but require constant monitoring; as treatment becomes effective platelet counts should increase. Follow the treatment directed by your Veterinarian and it is important to not give any glucocorticoids or immunosuppressive drugs during treatment. Regards Dr Callum Turner DVM www.cliniciansbrief.com/sites/default/files/Canine%20Babesiosis.pdf
Hey! So my dog has had a tick bite her 3 months ago and showed no symptoms of anything and has been very healthy. However, the other night she went out for a run and came back and she was painting and shivering so we brought her to the vet, she had gotten test results back and she was negative for like but positive for anaplasmosis. She was given antibiotics for the fever and anti inflammatory medication just incase she may have hurt herself, but now (a day later she is back to her normal self very happy good appetite and acting as normal as always, even though this tick had anaplasmosis and her bloodwork showed she had the antibodies for anaplasmosis, she has no symptoms so does that mean she is healthy?
Add a comment to whisky's experience
Was this experience helpful?
vik
West Highland White Terrier
6
0 found helpful
Hi,

my dog was diagnosed with anaplasmosis yesterday. Vet did just a quick test, no titer test. He gave him an injection of Imizol and Oxsitetraciklin. He had a very bad reaction, after 1 hour he was all itchy, than after5 hours he was shaking and i thing the spot where he was injected hurt him, after 8 hours he almost could not stand on his feet...he was better in the morning but still not good. I do not know why the vet give him all this injections as i do not see they are a treatment of choice for anaplasmosis. He also gave Roanaxan for 10 days which he should star yesterday, but considring the situation how poorly he was from the 2 injections i did not give it to him yet. He did not have any anoplasmosis simptoms before, the test was done just by chance on my wish. What do you think. Should i do the titer test, should i wait till he is better and than start roaxan, and i also am not sure if 10 days dose will do anything. thanks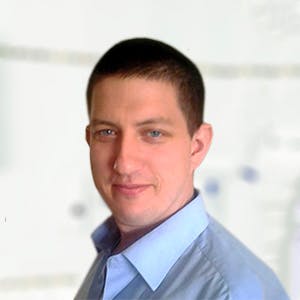 3320
Recommendations
There is debate in the veterinary world regarding the treatment of asymptomatic dogs which seropositive when tested; most research points to not treating a dog which is asymptomatic, but if Vik was showing some symptoms your Veterinarian may have treated to start with. As with other similar diseases, doxycycline (Ronaxan) is the treatment of choice for the treatment of Anaplasmosis and is normally given for thirty days. Regards Dr Callum Turner DVM
Add a comment to vik's experience
Was this experience helpful?
Ella
Shih Tzu/maltese
7 Years
0 found helpful
Hello,

My dog was diagnosed with anaplasmosis several months ago after having bruising all
over her body. A blood smear and CBC was done and almost no platelets were found. While we waited for the tick panel to come back, she was placed on cyclosporine and prednisone, as the doctor did not believe the low platelet count was caused by a tick borne disease. They were wrong and she began doxycycline several days later. After finishing the doxycycline, another CBC was done and her platelet count was back to normal so we began weaning off the prednisone and cyclosporine. All has been fine for a month or two and she has been on no medications. Now, all of a sudden, she has severe bruising all over her body again and her platelet count is back to almost zero. The doctors believe this is a recurrence of the anaplasmosis. So my question is, is it common/possible for this tick borne disease to recur and so quickly? Is it possible that we weaned her off the immunosuppressants too quickly and her body is having a negative reaction? Thank you so much in advance!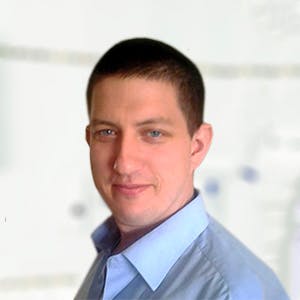 3320
Recommendations
Animals receiving immunosuppressive therapy are more severely affected by Anaplasmosis; dogs which have recovered may still test positive for the disease; if symptoms are presenting again either the original infection wasn't fully treated or there has been reinfection by a tick (if Ella was infected once it can happen again). If Ella was reinfected, she may have been more prone to symptomatic disease due to prior immunosuppressive therapy but we cannot know for sure. Regards Dr Callum Turner DVM
Add a comment to Ella's experience
Was this experience helpful?
Murphy
Chocolate Lab
10 Years
1 found helpful
Has Symptoms
Hanging his head, crying when touching his tail
not walking well, very stiff,
I have a chocolate lab 10 years 4 months old. He had anaplasmosis last year in september and then again in november both treated with doxycecyline. I saw a big improvement the last two times however he has been on the medicine since saturday and he is getting worse. He is losing control of his pee and pooing functions. He has a hard time squatting to go to the potty.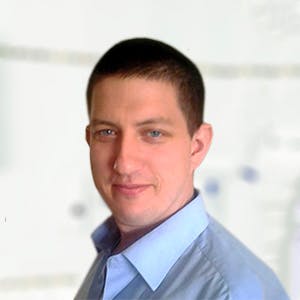 3320
Recommendations
Treatment of Anaplasmosis is usually effective and improvement is usually seen within 48 hours of the start of treatment with treatment lasting around 30 days. Treatment may be slow in some cases due to various factors; it has only been two days since treatment commenced, but if there is a worsening of symptoms you may need to revisit your Veterinarian. Regards Dr Callum Turner DVM
My dog showed no symptoms of any kind prior to one day she stopped eating. Day two again not eating. Day three I took her in. Vet did blood test says she has anaplasma and Lyme's. Said her kidneys appear damaged via blood work. Kept her for two days for flushing kidneys. Three and four daysf pushing fluids. That day he said she was not responding to that and bloodwork for kidneys was worse. He suggested uthenizing her to free her of pain. Was there more that could have been done
Add a comment to Murphy's experience
Was this experience helpful?
Belle
Australian Shepherd
5 Years
0 found helpful
My 5 year old Australian Shepherd is being treated for lymes disease & anaplasma with Doxycycline & Amoxicillin. She was showing marked improvement but 2 weeks into treatment, I noticed her shaking her head & scratching at her ear as if to have a tic. I began ear drop treatment for tics immediately, as she had already been treated topically for tics. Soon after, all the initial symptoms have returned. She continues on Doxycycline but vet discontinued Amoxicillin & started Cipro. It's been 2 days and still no improvement. I'm afraid she still had the tic deep in her ear & it bit her again? Could symptoms return that quickly? Or could this be something else? Vet is concerned for lymphoma 😥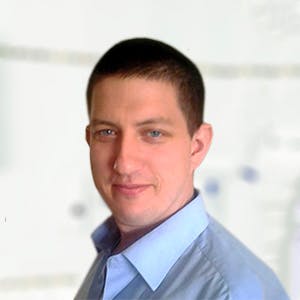 3320
Recommendations
If there is a tick in Belle's ear, your Veterinarian would be able to find it with a otoscope. Treatment is usually for thirty days and improvement is usually seen quite quickly within two days or so; the recurrence of symptoms needs to be reevaluated by your Veterinarian, a biopsy or fine needle aspirate of a swollen lymph node may be useful in directing the course of treatment. Regards Dr Callum Turner DVM
Add a comment to Belle's experience
Was this experience helpful?
Ruben
Chocolate lab
9 Years
0 found helpful
Hi. I am not sure if anyone will answer. But my dog is in the tropics and was treated for "tick fever' sometime last year. I believe he was treated with doxycycline for maybe 14 or 21 days. The platelets are the lower range (which they are again now)..but not disastrously low. I am wondering if the infection never fully cleared. He has no symptoms except we found this through a normal CBC last year. Any ideas?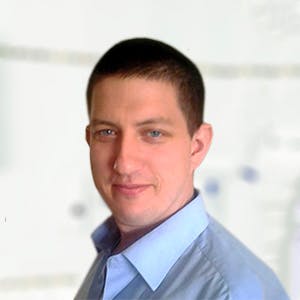 3320
Recommendations
Doxycycline is the treatment of choice for Anaplasmosis and is usually given for up to three weeks (10 - 21 day range). Recurrence of infections are common and infections may be asymptomatic in some cases and a dog which has been successfully treated by still test positive for some time after treatment. Anaplasmosis would be visible on a blood smear. There are other causes of thrombocytopenia which would need to be ruled out. Regards Dr Callum Turner DVM
Add a comment to Ruben's experience
Was this experience helpful?
Holly
blond lab/huskie mix
5 Years
0 found helpful
My dog is currently being treated for a anaplasmosis. She has been on doxycycline for one week and has shown improvement, however is still showing some trembling and muscle weakness in her back legs. Is this typical?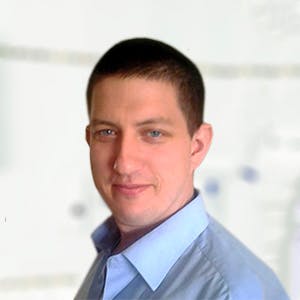 3320
Recommendations
The treatment of anaplasmosis is long, normally treatment is given for 30 days; during this time symptoms may still show and after treatment a dog may still test positive for the bacteria. The prognosis with treatment is favourable, keeping on track with the treatment and close monitoring should resolve the symptoms by the end of the treatment cycle. Regards Dr Callum Turner DVM
Add a comment to Holly's experience
Was this experience helpful?