What is Lactose Intolerance?
The primary sugar in mammalian milk is called lactose. Infant mammals produce an enzyme called lactase. This enzyme is created with the sole purpose of breaking apart the lactose molecule so that the body can use the nutrients. As we pass infancy, in the vast majority of mammals, including many humans, the body cuts production of this enzyme to minimal levels. When this shift occurs, lactose stops being effectively broken down by the mammalian digestive system and causes the gastrointestinal symptoms of lactose intolerance. Some pockets of humanity developed lactase persistence several thousand years ago, and now a little over a quarter of the adult human population is able to process lactose. Although it has not been well studied, it is surmised that some dogs may have a similar persistence.
Lactase is an enzyme that is required for the digestion of the naturally occurring milk sugar lactose. Most dogs lose the ability to break down the lactose in milk shortly after puppyhood.
Book First Walk Free!
Symptoms of Lactose Intolerance in Dogs
The symptoms of lactose intolerance are uncomfortable, but not generally life-threatening unless they continue for extended periods of time. Symptoms will start within just thirty minutes to two hours from the ingestion of the dairy product. The lactose concentrations in a female dog's milk run about 3%, where cow's milk contains 5%, so even unweaned puppies may not produce enough lactase to digest cow's milk properly, and may show signs of lactose intolerance, though they would be reduced in intensity.
Toileting accidents in the house
Abdominal pain
Bloating
Dehydration
Diarrhea
Excessive thirst
Vomiting
Weakness
Weight loss
Types
Butter - The lactose content of butter is extremely low, around .8% to 1%. However the fat and salt content in most butter is too high for frequent feedings
Cheese - Processing milk into cheese also reduces the amount of lactose in the product, but with widely diverse results. Cheeses like Muenster and Limberger have minimal concentrations of lactose, around 1% or less, where other cheeses, like American and Colby, have almost no reduction in the amount of lactose in the final product.
Cow's Milk - Cows milk has about 5% lactose in it and can be very difficult to digest even for puppies. Lactose is not damaged by heat, and it can be found in the same concentrations in both full fat and fat free options.
Ice Cream - Changing milk into ice cream does sometimes alter the concentration of lactose, but it's just as likely to go slightly up as it is to go down. Couple that with the high amount of sugar and fat, and you can see why this particular treat should remain on the rare side. Either remove ice cream from your pet's diet completely or save it for special occasions, like a birthday treat.
Yogurt - Transforming milk into yogurt does not destroy the lactose, but it does come with its own enzymes to help your system break down the lactose that is present. For this reason, yogurt is sometimes better tolerated than other dairy products.
Causes of Lactose Intolerance in Dogs
Food intolerance - An intolerance to a food type, like milk, has no immune system involvement and is more likely to cause a gastrointestinal response than allergies do. Changes in the color or consistency of the stools, gas and gurgling sounds from the digestive system are common with a food intolerance. These symptoms can be exaggerated in cases of lactose intolerance, progressing to vomiting and diarrhea.
Food allergy - An allergy to food is a response by the body's immune system to defend itself against a threat. An allergic reaction doesn't happen the first time an individual is exposed to the allergen but rather after repeated exposures. Dogs who continue to be exposed to milk proteins after showing evidence of intolerance may be more likely to develop an allergy later.
Diagnosis of Lactose Intolerance in Dogs
The primary diagnosis of lactose intolerance is often made due based on timing and symptomatology. Your veterinarian will probably want to do a physical examination, and will most likely listen to and palpate the abdomen. Most doctors will recommend that you eliminate all dairy from your dog's diet for several weeks to see if the symptoms disappear.
Other tests that may assist in a diagnosis are available, but rarely used, in veterinary medicine. A hydrogen breath test will check the amount of hydrogen in the digestive system, and will often remain high for longer after consuming dairy products for intolerant individuals. Lactose tolerance tests verify the amount of sugar in the patient's blood after consuming lactose. The rise in blood sugar will not be as significant in intolerant canines.
Treatment of Lactose Intolerance in Dogs
Dairy itself is not required in a dog's diet, so treatment is generally the removal of dairy from the diet. There are options for the pet parent that wants to find dairy or dairy-similar products:
Lactose-free milk and dairy - There are several varieties of milk and dairy product that are formulated for the lactose intolerant, that may be suitable for your pet.
Soy milk products - Soy is generally a safe food for most canines, but excessive amounts have been shown to increase estrogen-like activity and can lower thyroid levels.
Almond milk products - This is another alternative that can be stomached by lactase-deficient canines, at least in small amounts. Larger amounts may cause gastrointestinal distress due to the fat content in the milk.
It is important to ensure that there are no added sweeteners or flavorings that can negatively impact your animal. Read the ingredient label to check for artificial sweeteners and other dangerous additives that may be blended in for sweetness such as raisins, cocoa, or even xylitol. These additives may be deadly to your pet, and should be avoided at all times.
Recovery of Lactose Intolerance in Dogs
Human food is not the only source for dairy, and many dog foods also include dairy. Unless your pet is severely intolerant of lactose, a small cheddar dog treat or doggy soft serve cone here and there are unlikely to do any damage, but chronic malabsorption issues like untreated lactose intolerance may lead to weight loss and severe dehydration, particularly if vomiting and diarrhea are occurring on a regular basis. If your dog is showing signs of lactose intolerance without any dairy that you know of, check the ingredient list on your dog food. Cheese flavors or milk fats in their diet may be the culprit.
Lactose Intolerance Questions and Advice from Veterinary Professionals
Tozin
German Shepherd
5 Weeks
-1 found helpful
Has Symptoms
Bloating, diarrhea, short breath
We just got a new German Shepherd puppy. He was only 4 weeks when we got him so our vet suggested puppy milk because he was not interested in puppy chow, even when it was softened. The container suggests we feed him 5 scoops 3 times a day but he would get so bloated he couldn't move without whimpering and could not get comfortable. So we changed it to 3 scoops 5 times a day, he's still getting very bloated and breathes heavily for hours after he eats. We got so worried after one meal, we took him to the emergency animal hospital because we suspected it was bloat. He was breathing 140 breathes a minute and his belly was bloated and very firm. They told us he just over ate, and it wasn't bloat.. But I don't think it was just over eating. We make sure to space out his meals and they are always measured. I would give him smaller meals but he gets so hungry he carries how bowl around the house when it's time for a meal and after he finishes, almost asking for more. I'm not sure if it's lactose intolerance, but I'm also unsure of what else it could be. I should also say, he had his stool tested and he is worm free, as far as they could tell from that test. And speaking of his stool, is has been diarrhea almost consistently since day 2 with us. Yellowy, green ish and very soft.
Add a comment to Tozin's experience
Was this experience helpful?
Cash
Labrador Retriever
8 Months
0 found helpful
Has Symptoms
No appetite, vomitting, energy loss
My dog, cash is about 8 months and is a lab pit mix. He drank a bowl of milk my 4 yr old sister left out and at a bunch of our potato soup which has large amounts of milk. And since then has been not active, loss of appetite, vomiting mucus yellow, and diarrhea and not dramatically but has lost some weight. We are on day three of this. Please help. How long will this go on, is it even the milk hurting him? I'm worried sick.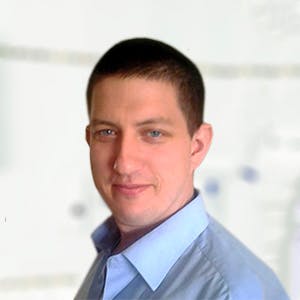 3320
Recommendations
Milk may cause some gastrointestinal distress including vomiting, diarrhoea, loss of appetite among other symptoms; you should try to calm Cash's stomach by feeding a bland diet of boiled chicken and rice until the symptoms have calmed down, then wean over to his regular diet. If there is no improvement with the bland diet, you should visit your Veterinarian for an examination to determine if there is anything else going on. Regards Dr Callum Turner DVM
Add a comment to Cash's experience
Was this experience helpful?
Winston
dobermann
7 Months
1 found helpful
How quickly can a dog react to being given milk if they have an intolerance or allergy? my dog had milk about an hour ago could this have caused his diarrhea that has just occurred?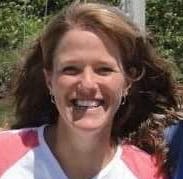 1611
Recommendations
Thank you for your email. Lactose intolerance can show signs of vomiting and/or diarrhea fairly quickly. If Winston continues to have diarrhea, is vomiting, lethargic or has a decreased appetite, you should see your regular veterinarian to make sure that he is okay.
Add a comment to Winston's experience
Was this experience helpful?
Remy
Dogue de Bordeaux
5 Years
0 found helpful
I have a 5 yes old dogue de Bordeaux / American bulldog cross
He has a large pappiloma wart on his beck that has grown over the past few years
He also gets an upset tummy every 3-4 weeks (won't eat or drink for 24 hours, squeaky tummy and lots of gas)
He has bad breath and itchy paws
We have put him on a grain free, soy and corn free diet however I do give him cheese almost every night (bedtime treat)
Could he be lactose intolerant?
Keeping in mind the stomach issue only happens every 3-4 weeks
Thank you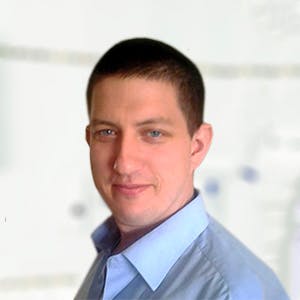 3320
Recommendations
There are various causes for stomach issues in dogs and an upset tummy every three or four weeks is hard to determine since it isn't every day; it may be that he is occasionally getting into something he shouldn't which is causing these symptoms, but it is hard to tell. If it is this infrequent it is unlikely to be the lactose, but I cannot say for sure; you need to be vigilant and try to catch whatever is the cause. Regards Dr Callum Turner DVM
Add a comment to Remy's experience
Was this experience helpful?
tina
Chihuahua
10-12
0 found helpful
My dog is a finicky eater..so I've put cheese in with her reg food...but now she won't eat that I've stopped and has a repeated need to go outside...I think she is lactose intolerant..is there something I can do? She's 18lbs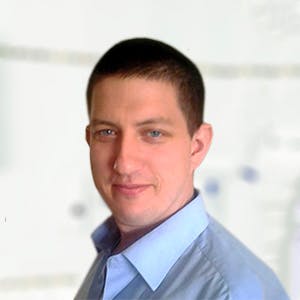 3320
Recommendations
Many dogs have issues with dairy products, it is really just a case of waiting for the lactose to pass through the system. As for encouraging her to eat, check her mouth to make sure there aren't any dental issues or masses which may make eating difficult; feeding wet food warmed up in the microwave (to the same temperature of baby food). Not eating for a day isn't a big problem, just make sure that she is hydrated; you could also try getting some vegan cheese to put in there (just check the ingredients first for anything dangerous to dogs). Regards Dr Callum Turner DVM
Can my dog have a cream cheese that has the enzyme lactase in it? I am making an icing for some dog treats.
Add a comment to tina's experience
Was this experience helpful?
Boola
local breed from sri lanka
2 Months
0 found helpful
Our puppy is about 2 and a half months old. He was very chubby earlier. After we started feeding him fresh milk he started pooping about 8-10 times a day. The stools were also blackish in color. We stopped giving him fresh milk as the vet said he was lactose intolerant. But he is drinking a lot of water every time. Since then he has lost a lot of weight. But all the other puppies who he was with are chubby and has nothing.
Can anyone let me know what we should feed him with daily to increase his lost weight and make him healthy?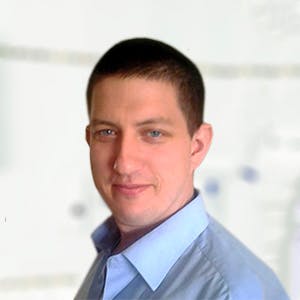 3320
Recommendations
There are a few causes of loss of weight in puppies which may be attributable to parasites but in this instance it is possible that Boola has a malabsorption syndrome which causes nutrients to pass straight through them; if you saw that Boola was gain weight whilst on milk, it may be worth giving some lactose free milk or some goat's milk (goat's milk is low in lactose) before you speak with your Veterinarian. Regards Dr Callum Turner DVM
Hi doctor,

Thanks for your opinion.
But whilst giving milk products, is there anything else to give him to eat?
Add a comment to Boola's experience
Was this experience helpful?
Walter
Golden Retriever
4 Years
0 found helpful
My 80lb golden retriever ate a 7oz. block of Colby Jack cheese 3 days ago. He has thrown up four or five times since then, primarily right after he eats. (He threw up the cheese just shortly after eating it). He is drinking plenty of liquids and is showing no change in behavior (He is still as playful as ever). How long will his upset stomach last? Should I take him to the vet or wait it out?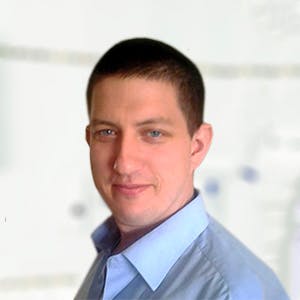 3320
Recommendations
Thankfully there is nothing toxic in cheese, however the lactose and rich flavour of the cheese may cause some gastroenteritis; this may pass by itself but it may be worth to starve Walter for 24 hours and then feed boiled chicken and rice for a few days and when you see some improvement, reintroduce his normal diet. If there is no improvement of the symptoms or you are concerned, visit your Veterinarian. Regards Dr Callum Turner DVM
Add a comment to Walter's experience
Was this experience helpful?
Max
Boxer/Boston Terrier Mix
10 Months
0 found helpful
My puppy has had stomach issues now for some time. The first time thought it was just something he ate. The second time we knew that this had to be an allergy now. We feed him grain free so we thought that he was having a reaction to grain products he was having when we were not around. Now I experimented with him this weekend on Saturday and gave him cheese. It's now Tuesday and he wouldn't eat his dry food, which is grain free, but would eat chicken baby food. What do you think is giving him these stomach issues? The last time we went to the vet he was severally dehydrated they needed to inject him with fluids. It happens almost every 2-3 weeks now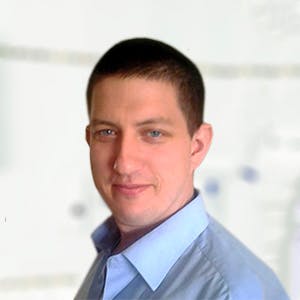 3320
Recommendations
Many people think that grains in food are the cause of all intolerances and many companies are making good profit from that, but dogs are just as likely to be sensitive to meat or other ingredients. Dairy products can give many dogs tummy upsets due to lactose, but an elimination diet is the best way to go; you start with a base food (usually boiled chicken and rice) for a week and then add ingredients one by one until you find a culprit. Regards Dr Callum Turner DVM
My 80lb golden retriever ate a 7oz. block of Colby Jack cheese 3 days ago. He has thrown up four or five times since then, primarily right after he eats. (He threw up the cheese just shortly after eating it). He is drinking plenty of liquids and is showing no change in behavior (He is still as playful as ever). How long will his upset stomach last? Should I take him to the Vet or wait it out?
Add a comment to Max's experience
Was this experience helpful?
Minnie
Mixed terrier
3 Years
0 found helpful
Has Symptoms
White bubble around mouth

This are the symptoms of my female dog before she die and when she die:
1. No appetite
2. White bubble around her mouth
3. No any signs of stink or bitten by wild animals like snake.

Is this lactose intolerance that cause bloating?

My dog health conditions and examination:
1. Undergo spain operation
2. Vaccination after 2 week from the operation
3. My dad gave her antibiotics 250mg when she is not feeling well

From the above, which cause my dog die?

Thank you.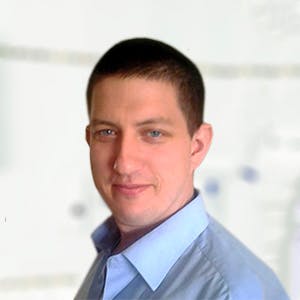 3320
Recommendations
There are a few causes for a dog to foam at the mouth, these include strenuous exercise, nausea and upset stomach, respiratory disease, infections (most people think rabies) or poisoning. Were the antibiotics prescribed by your Veterinarian? Some dogs can be sensitive to certain antibiotics and may lead to an allergic reaction which may cause death if not stabilised. It is unlikely that the surgery or vaccination contributed directly to Minnie's death given the timelines. Regards Dr Callum Turner DVM
www.vetary.com/dog/condition/antibiotics-allergies
Add a comment to Minnie's experience
Was this experience helpful?