What is Diarrhea (Long-term)?
Diarrhea is not a disease itself, but a symptom of illness or underlying disease. The increase of the passage of loose stool can come on as an acute episode, or be a chronic occurrence. Diarrhea also means a decrease in the bodily absorption of water, electrolytes, and required nutrients. How serious the illness is will be determined by how long the diarrhea has been going on, and what symptoms accompany it.
Diarrhea is a very common ailment for canines, and can range from a mild case to very severe. Described as frequent, liquid stools, diarrhea can be secondary to serious illnesses such as cancer, or milder causes like an intestinal infection. If your dog is suffering from diarrhea, consult a veterinary caregiver. If treatment is required to resolve the issue, and it is not started soon enough, the situation can quickly escalate to dangerous, due to dehydration and nutrient loss.
Book First Walk Free!
Symptoms of Diarrhea (Long-term) in Dogs
The symptoms of diarrhea may vary according to whether the episode is of an acute nature, or whether your canine companion is having a chronic problem. If the diarrhea lasts more than a day or two, or if your dog really looks unwell, contact the veterinarian without delay.
Dehydration
Watery Stool
Explosive stool
Increased frequency of bowel movements
Urgency of bowel movements
Straining to defecate
Accidents indoors
Abdominal Pain
Fever
Listlessness and weakness
Fluid accumulation in legs, abdomen or chest
Weight loss
Dull and brittle fur
Vomiting
Blood or mucus in stool
Low appetite
Depression
Types
Diarrhea is typically classified in two ways.
Small bowel/small intestinal diarrhea

Stool is typically passed in large amounts 3 to 5 times per day
Is caused by an irritation to or damage of the stomach or small intestine
There may be accompanying vomiting and weight loss
There is no difficulty passing the stool
Gas may be heard
Blood of a black color may be seen in stool

Large bowel/large intestinal diarrhea

Stool is usually passed more than five times a day in small amounts
Involves damage or irritation to the colon or large intestine
The presence of vomiting is not usual, nor is weight loss
There may be straining to pass the stool
If blood is present, it will be red
Causes of Diarrhea (Long-term) in Dogs
The causes of diarrhea can be numerous and range from mild to serious. Some causes are more easily treated than others, and the regimen for resolving the problem can be more involved. Do not delay if your canine companion is ill with diarrhea. Solving the problem, and getting your pet back to good health will be faster and more successful with prompt care.
Canine distemper
Canine parvovirus
Canine coronavirus
Irritable bowel disease (though diarrhea is not breed specific, the Basenji, for example, is genetically prone to IBD)
Systemic illness
Allergies
Whipworms or parasites
Giardia
Liver, kidney or pancreatic disease
Eating spoiled food or other garbage
Lactose intolerance
Hyperthyroidism
Ingestion of a foreign body such as a stick or bones that could become lodged in the intestine
Dietary change, poor diet, or high-fat diet
Sensitivity of the digestive tract
Toxins like lead or insecticides
Tumors or polyps
Stress, such as may occur when boarding, or when the home environment changes
Cancer
Infection caused by virus, bacteria, or fungus
Medication side effects
Diagnosis of Diarrhea (Long-term) in Dogs
When you bring your dog to the clinic, the veterinary team members will be ready to assess the condition of your pet. Be ready to provide as much relevant information as possible. The veterinarian may ask the following questions.
How long has the diarrhea been affecting your pet?
Is his condition worsening, or staying about the same?
Has your dog had access to garbage or spoiled food?
Is there a presence of blood or mucus, and what color is the blood?
Can you tell us anything about behavioral changes such as activity level or appetite?
If possible, it'll greatly aid the diagnosis if you are able to bring a stool sample to the clinic. The veterinarian will want to test for illnesses such as parvovirus. A stool sample analysis can also point to a parasitic infection if that is the case.
A complete blood count, electrolyte panel, and urinalysis will be done. This helps the diagnosis because bloodwork is a great indicator of how well your dog's organs are functioning. Results of these tests may also indicate if there is an infection of a bacterial, fungal, or viral type.
Radiographs, sometimes done with a barium contrast, can indicate abnormalities in the intestines. Further diagnostic imaging may include ultrasound or endoscopy. An endoscopy will be done under general anesthetic. Endoscopy through the mouth will show the condition of the stomach and intestine. Done through the rectum, the procedure can show the colon and large intestines, which may show signs of damage, cancer, or polyps.
A biopsy of the small intestine or large intestine may be recommended. It must be noted that a biopsy of the large intestine must be done surgically. If warranted, your veterinarian may suggest getting the opinion of an internal medicine specialist.
Treatment of Diarrhea (Long-term) in Dogs
Treatment protocols will always begin with treating any underlying illnesses or diseases that may be affecting your furry canine friend. This is paramount to resolving the diarrhea.
If your dog is very sick or dehydrated when you arrive at the clinic, hospitalization could be how the treatment commences. Intravenous therapy is the best way to stabilize your pet and return system levels to normal ranges.
If there is a presence of bacteria or worms, appropriate medication will be prescribed in the form of antibiotics or deworming drugs. Antidiarrheal medicine could be given, or depending on the cause; there may be the administration of medications to control the motility (movement) of food through the intestine.
Some protocols can be followed at home, with the direction and support of your veterinarian. For example, acute small intestinal diarrhea can be treated by withholding food for 12 to 48 hours (but never water). If the diarrhea stops, you can slowly reintroduce bland foods such as rice, potatoes, chicken, or cottage cheese in small portions 3 to 6 times per day. The veterinary caregiver can also prescribe a commercial intestinal diet.
Large intestinal diarrhea may be resolved with a high fiber diet, combined with anti-inflammatory drugs.
Recovery of Diarrhea (Long-term) in Dogs
Keep the veterinary team up to date on the recovery of your canine family member. Improvement in the diarrhea should be seen within a day or two. If your pet is not getting better, a change of treatment may be necessary. Perhaps additional medication is needed, or further testing is required. Chronic diarrhea could necessitate lifetime dietary management or medication.
Taking care to keep your pet away from garbage, unsuitable foodstuffs, and items that may look like fun to ingest or chew is important. Do not make sudden dietary changes, or feed your dog table scraps. As well, regular visits to the veterinary clinic (for example, to check for parasites or worms) are part of the preventative measures you should take against the recurrence of diarrhea.
Diarrhea (Long-term) Questions and Advice from Veterinary Professionals
Tex
German Shorthaired Pointer
1 Year
0 found helpful
my 1 year old German short haired pointer has had non stop diarrhea for 3 months and has lost all of his muscle and 30 pounds we have took him to the vet 6 times and spent almost 2,000 on him. My dad said he gives him another week and we have no choice but to put him down because he is very miserable What should we do?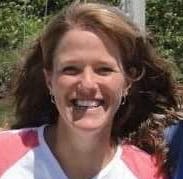 511
Recommendations
Thank you for your email. Without examining Tex, or knowing more what medications and tests have been done for him, I am not sure that i can offer any insight into his condition. It would be a really good idea to have a consultation with your veteirnarian, let them know that things have not improved, ask what they have treated for, what diagnostics they have done, and what the next step is. He may need a referral to a specialist if nothing is improving.
Add a comment to Tex's experience
Was this experience helpful?
Juno
German Shepherd
3 Years
0 found helpful
i have a 3 and half year old German Shepard, she been to vet for diarrhea 3 times in six months . As soon as she is off med it seems to come back in a few weeks, she is on vet sensitive dog food. She hasn't lost weight. she like to eat stools of and animal she can find. l always try to keep her away from them. Other then the diarrhea she seems heathy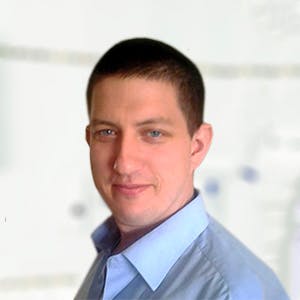 2008
Recommendations
If Juno is eating the stools of other animals infections, parasites and other issues may be causing the diarrhoea; the need to eat stools of other animals may be down to a dietary deficiency, malabsorption or boredom. You should ensure that she receives a regular anthelmintic treatment and try to prevent her from eating stools; also, changing her diet to a different sensitive diet may help (try another brand). Regards Dr Callum Turner DVM
Add a comment to Juno's experience
Was this experience helpful?
Rodeo
West Highland White Terrier Maltese
10 Years
0 found helpful
My dog has had diarrhea for about 2 months. We put him on a bland diet and took him to the vet after 1.5 weeks. Blood work and stool test came back negative. They gave him and antibiotic. While on bland diet he got better, not 100% normal stools, but I'd say 75% normal compared to the pure water he was having. Weaned him back to his dog food and it went right back to water stools. Went back to vet, they redid stool sample and it was again negative, this time got sent home with amoxicillin. While on bland diet he got better again. Weaned him back to dog food (a high quality this time) and same thing, back to water stools. Went to a different vet and they tested for gardidia and pancreatitis, both negative. This vet suggested he has IBS or a food sensitivity and wanted us to buy the overpriced food they sell at the vet. Got home and he would not touch this food. So I started giving him Sojos dehydrated food, you have to mix it with a meat of your choice and water and veggies if wanted. I've been doing that and his stool hasn't been about 60-75% normal, shaped right but soft. I've also been giving him a spoonful of yogurt with probiotics. He's still had an occasional diarrhea of pudding consistency though. Is this just going to be normal for him? Does it sound like he has IBS? He acts nomal, plays, drinks etc. he did lose 1.5 lbs (normally around 16lbs) and gains some back when the diarrhea stopped while on bland diets and is slowly gaining it back now on the sojos diet.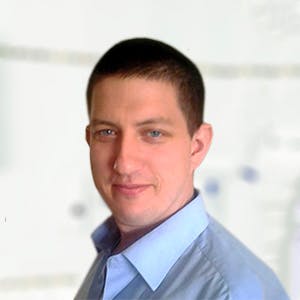 2008
Recommendations
It certainly sounds like either a food sensitivity issue or irritable bowel syndrome; unfortunately in these cases it can be difficult to narrow down the specific cause of the diarrhoea without going through lengthy food elimination trials. If you are having some success with the Sojos pre-mix diets then try to stick them them and try different proteins to see if one protein type is better for Rodeo than another. Regards Dr Callum Turner DVM www.sojos.com/pre-mix
Add a comment to Rodeo's experience
Was this experience helpful?
Macey
Golden Retriever
11 Months
0 found helpful
I have an English Cream Golden Retriever who is 11 months today. She has had diahrea pretty much since we got her at 8 weeks. We have had her tested for all parasites, Giardia etc. She has not tested positive ever. We had an ultra sound done and no blockages. We had her tested twice for food allergies, no major red flags. She has been on Tylan for about 6 months now. The vet put her on Royal Canin duck and potato. She is fine as long as she is taking the Tylan. The nutritionist that I saw wants to put her on a raw diet, and the vet wants to keep with what we are currently doing, since she is doing fine. My questions are 1) is Tylan safe for long term (possibly life long) and would a raw diet help her? Could it be a food issue?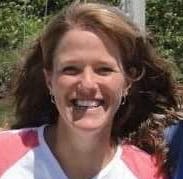 511
Recommendations
Thank you for your email. The only concern with Tylan long term is creating a resistance to harmful bacteria. You have been through extensive testing with your veterinarian, and rules out many possible causes. At this point, it seems that it could be a food hypersensitivity. It would be best to continue with your veterinarians recommended therapy. I hope that she does well!
I have an English Cream golden female that is 9 months old and her story is the same as Macey. She has been on Tylan for the several weeks now but as soon as we stop, the diarrhea comes right back. We are now going to try different dog food for Violet. Good luck to you!
Add a comment to Macey's experience
Was this experience helpful?
Milo
Rough Collie
5 Months
1 found helpful
My dog had a very rough week 2 weeks ago, waking us up in the middle of the night to go to the bathroom almost with 30min to an hour intervals. Last week he was fine when we switched him to a bland diet with rice and chicken. We left him alone for almost 8 hours last week and we came back to diarrhea again but He was better by the next day and a half. Now that we tried to introduce the food slowly with the rice he's been okay, but his stools are more diarrhea like since we've introduced the food more. 3 days he's good, but 2 days he's bad... So he's on and off with this feeling. We just don't know what else to do or what might be causing this inconsistent diarrhea.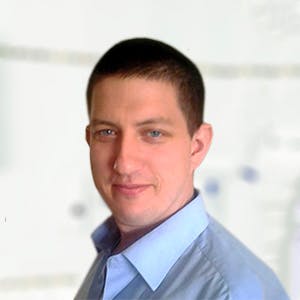 2008
Recommendations
If the diarrhoea recurs when you reintroduce his regular diet, I would suggest to try a different brand of dog food to see if he has the same response. There are various causes for diarrhoea which may include infections, parasites (make sure Milo is receiving a regular anthelmintic), food sensitivity, colitis, foreign objects, hormonal conditions among other causes. If you see no improvement you should visit your Veterinarian for an examination and faecal test. Regards Dr Callum Turner DVM
Add a comment to Milo's experience
Was this experience helpful?
Maxi
Labrador Corso
7 Years
0 found helpful
Has Symptoms
Diarrhea, anger, weakness, restless
My dog is 7-8 yrs old pure labrador
Since my dad passed away .ie. 6 mnths ago, there hasn't been a day passed without him passing loose stool. We have taken him to several doctots but condition is seeming worse. We are feeding him 1/4 of wat we used to and he passes stool 4 times minimun in a day which used to be only twice earlier. We got his tests done and he has SGOT, SGYT and alkaline phosphatase higher than the reguired and his platelet count is 101 and packed cell volume is 32% which are both low. Doctor gave him 3 injections twice a day namely ocytirine, rhdip, rumic( i am not sure of names) Please help!!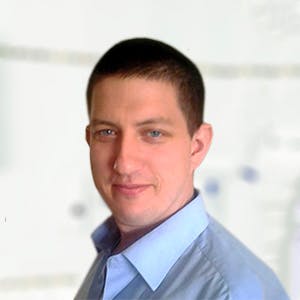 2008
Recommendations
Packed cell volume is marginally low but the platelet count is half of what it should be at the lowest end of the reference range; the increase in liver enzymes should be addressed with silybin, SAMe and dietary management (low quantity high quality food). The cause for the low platelet count may be due to an increase in destruction (infections), an increase in use (clotting) or a decrease in production (liver, kidney or bone marrow disorders). I cannot really give you any productive advice as this time unfortunately. Regards Dr Callum Turner DVM
Add a comment to Maxi's experience
Was this experience helpful?
Harley
Shepard mix
11 Years
0 found helpful
I have an 11 year old Shepard/Lab Mix who has had inconsistent diarrhea and stomach pain for nearly three months. We have done a stool sample two months ago, a full blood panel, and ultrasound of the abdomen. He's been on and off mitronidazol and consistently on Tylan. They cannot find anything wrong but he's still uncomfortable. Appetite has remained the same throughout. She is recommending abdominal biopsy but he's older and it's auite invasive. I don't understand what that option could find that everything else hasn't. Is there something that has been missed? Everything has returned normally on the tests.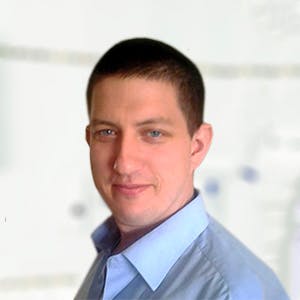 2008
Recommendations
Your Veterinarian may want to take a biopsy to look for anomalies in the intestine which may explain malabsorption or may show issues with intestinal crypts which would only show on a biopsy and not regular blood testing or ultrasound. Increasing dietary fibre may help to firm up the stool long term and weaning over to a gastrointestinal sensitive diet may also help. Regards Dr Callum Turner DVM
Add a comment to Harley's experience
Was this experience helpful?
Maisie
Golden Labrador
5 Months
0 found helpful
I have a 5 month old golden lab puppy. She arrived at 9 weeks old on IAMS puppy food, but I wanted her on a healthier food so I switched her to Whole Earth Farms puppy food. She did alright for a couple of weeks and then started having diarrhea. When it didn't stop, I transitioned her to Nature's Recipe Easy Digest Salmon, Sweet Potato, and Pumpkin. She did really well on that for about a month and then started having the diarrhea again. Switched her to I And Love And You Lamb and Bison and after two weeks she got diarrhea again. I took her to the vet and they gave her a strong dewormer, antibiotics, and FortiFlora, but didn't run blood work or anything. Currently she is on Wholehearted Salmon and Pea, but is still having loose stools. Oddly enough, it never seems like she feels bad. She's still at a good weight and the vet said her coat looks good.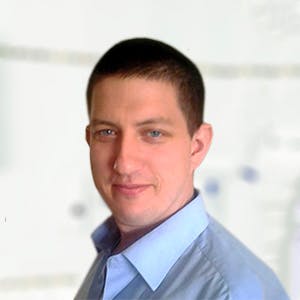 2008
Recommendations
There are various causes of diarrhoea in dogs and diarrhoea from diet is a common issue and can be difficult to resolve; regular worming, flea & tick treatment etc… should be part of your monthly prevention schedule but whether or not there is a sensitivity to food is another question. Allergy testing may be useful but there are many other issues like stress and infections which may also be causing diarrhoea. Regards Dr Callum Turner DVM
Add a comment to Maisie's experience
Was this experience helpful?
Neyland
German Shepherd Dog
9 weeks
0 found helpful
I have a 9 week old German Shepherd who has had runny stool for about 3 weeks now. 2 weeks ago he popped positive for Giardia so we did meds for that and put him on Hill's Prescription Diet Digestive Care that he has been eating exclusively for a week. He's also taking Fortiflora to try and help with the diarrhea. This diarrhea ranges every time from almost pure liquid to pudding consistency to very slightly harder on rare occasion. A week ago he tested negative for Giardia but the diarrhea remains a problem. He has also tested negative for coccidia and parvo. And no worms are visible in the stool though he is on a standard deworming plan. Is there another possible cause we are missing here or is patience the key for getting him back to normal digestively?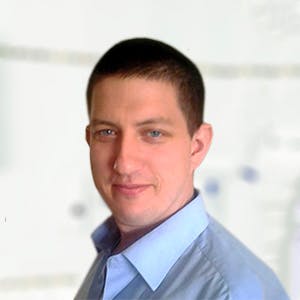 2008
Recommendations
Patience is key since parasites or other infections may cause inflammation of the gastrointestinal tract which may cause diarrhoea even after the Giardia has been treated. You could try to feed some plain canned pumpkin which could help firm up the stool, but if this continues a culture and sensitivity for a bacterial infection may be required to rule that out. Other causes may be eating foreign objects, nonfood items, poisoning among other causes; but these are less likely than an infection. Regards Dr Callum Turner DVM
I have an 11 year old Shepard/Lab Mix who has had inconsistent diarrhea and stomach pain for nearly three months. We have done a stool sample two months ago, a full blood panel, and ultrasound of the abdomen. He's been on and off mitronidazol and consistently on Tylan. They cannot find anything wrong but he's still uncomfortable. Appetite has remained the same throughout. I don't know what to do. Is there something that has been missed? Everything has returned normally on the tests.
Add a comment to Neyland's experience
Was this experience helpful?
Butterball
Pit bull
13 Weeks
0 found helpful
My 13 week old pitbull puppy has had diarrhea for three days now. It's very very watery and looks like slime and it stinks horribly. He was fine on Halloween and now he is skin and bones. He is up to date on shots and worming. Then last night I noticed blood in his watery slime. He's not eating and I've been forcing fluids. Pedialite mixed with water. What is going on?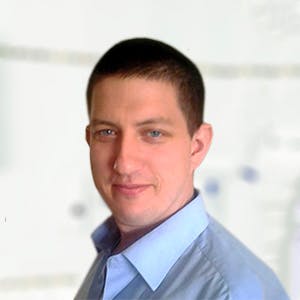 2008
Recommendations
There are a few causes for diarrhoea and mucus in the stool but in a pup Butterball's age protozoan parasites may be the cause for this type of diarrhoea and a sample of faeces should be checked to confirm; if this is the case then your Veterinarian will prescribe medication to treat the specific infection. Also, if Butterball is getting dehydrated he may require fluid therapy. Regards Dr Callum Turner DVM
Add a comment to Butterball's experience
Was this experience helpful?
Dolce
pitbull
9.75
1 found helpful
My dog had diarrhea a month ago we thought she was better than she started having diarrhea again 10 days ago and has not gotten better. She is still eating, not drinking very much and there has been red blood in there. She has also been constantly trying to scratch her stomach while walking but not really scratching. She is almost 10 year old pit bull up to date on all shots. She is an inside dog and there is no standing water in the yard. I changed her diet to rice and ground beef 6 days ago. She went 4 days without any bowel movement and then back to the uncontrolled diarrhea. She seems to be acting normal otherwise.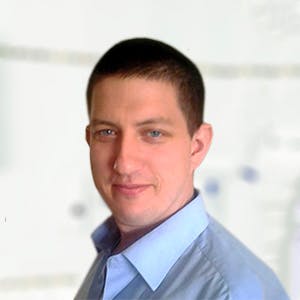 2008
Recommendations
These cases can be difficult to treat, it may be required for faecal tests to be carried out to determine the cause of the diarrhoea and the presence of blood. Try moving to a diet of boiled chicken and rice to calm Dolce's stomach and intestinal tract until a cause is found. Long-term diarrhoea may be caused by infections, parasites, food intolerance and poisoning (do you have any plants in your yard. A visit to your Veterinarian with a fresh faecal sample may shed some light on the cause. Regards Dr Callum Turner DVM
Add a comment to Dolce's experience
Was this experience helpful?
Artemis
German Shepherd
5 Months
0 found helpful
I got my dog 2 months ago. She seems healthy and had regular dog poop. After about 3 weeks she started haveing diarrhea but still acted fine. Vet said to put her on rice and chicken diet and it went away. I have been trying switch her back to her dog food for a month now and she still have diarrhea when i add a little bit of her dog food to the mixture. I havent increased it yet. She still acts normal tho and tried a diffferent type of dog food and it still didnt help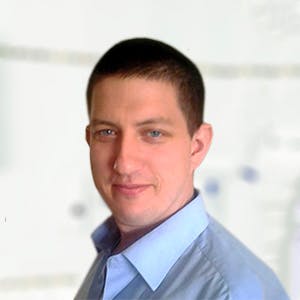 2008
Recommendations
Sometimes a dog may be sensitive to a particular ingredient in dog food which can be difficult to narrow down by elimination trials; try to feed a sensitive diet to see if there is any diarrhoea, after try a grain free diet and rotate through different types of sensitive diets (fish, turkey, sweet potato and other ingredients) to see if there is any diarrhoea. This is a long process but once you find a complete diet which can be tolerated you will be able to stick with it. Regards Dr Callum Turner DVM
Add a comment to Artemis's experience
Was this experience helpful?
Oscar
Cross jack russell
2 Years
0 found helpful
My dog came back from kennels and he started vomiting and diarrhoea. I gave him rice and chicken but he still vomited and had diarrhoea. Then I didn't feed him for 12 or so hours and he stopped vomiting. I give him dry food but the diarrhoea remains. The has lasted 2 weeks. I feed him 2 times per day. Still every night he needs out. His diarrhoea is now watery to sometimes liquid and is now light in colour, previously it was dark with occasional pinky/red discharge mixed through it. He is drinking well and seems healthy otherwise. He has plenty of energy and seems normal otherwise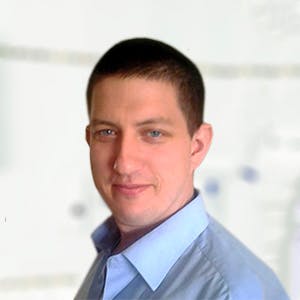 2008
Recommendations
When dogs visit kennel facilities, it is possible that they pick up an infection which may be bacterial, viral, fungal or parasitic; giardia and coccidia are common protozoa parasites which may be picked up whilst a dog is at a kennel, I would strongly recommend having a faecal sample checked by your Veterinarian to determine whether or not this is the causes as well as a physical examination and possibly a course of antibiotics. Regards Dr Callum Turner DVM
Add a comment to Oscar's experience
Was this experience helpful?
Lola
American Staffordshire Mix
10 Years
1 found helpful
Dog has had diarrhea for 3 days. She has not been able to make it through the night without having to go twice. The first day she was also vomiting. The volume of feces has gone down considerably, but she still must go twice per night which is irregular, and it is very watery and accompanied by a gurgling/splatting noise coming from her behind, which is also unusual. Aa far as I know, she hasn't gotten into anything, but my family is notorious for giving her table scraps behind my back. They claim to have stopped since her diarrhea started. I tried a dog anti-diarrheal with kaolin last night (about 5 hours ago), but she just had diarrhea again. I've been feeding her mostly rice, but she has had a little of her normal food (mixture of Taste of the Wild- dry, and raw chicken/beef/veggie patties) mixed in with it. She has an appointment Monday for a check-up, and has a procedure planned Friday to have some small lumps removed and tested. Besides starting a stricter, bland diet, is there anything else I should do till Monday? Should I attempt to bring her in before that? Also her appetite and thirst seem to be good, and she does not seem to have any other symptoms that I've noticed.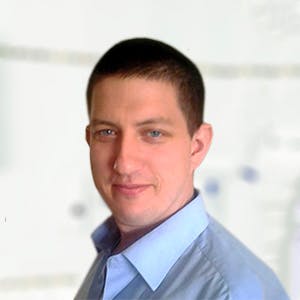 2008
Recommendations
Table scraps are very troublesome, but people love their pets and give them anyway regardless of possible health issues; many dogs have no issues whereas others may have severe gastrointestinal issues (or death in some cases). Diarrhoea may occur for a variety of reasons including infections, foreign bodies, parasites, poisoning, food intolerances, colitis among other causes; it would be best to see your Veterinarian if they are open today but until then try giving something high in fibre like plain canned pumpkin (great for diarrhoea and constipation - middleman of sorts) to see if that firms up the stool. Regards Dr Callum Turner DVM
Add a comment to Lola's experience
Was this experience helpful?
Jackson
Miniature Schnauzer
4 Months
0 found helpful
I have a 4 month old schnauzer, Jackson, who has had consistent diarrhea (no solid bowel movements) since I brought him home at 8 weeks old. We also have his littermate who has no problems with bowel issues (plus 3 other dogs, they are all healthy). A trip to the emergency vet resulted in antibiotics, a prescription for an anti-diarrhea paste and fluids. He tested negative in blood panel for parvo etc and his stool sample came back negative of parasites. I fed him chicken/rice for a week to settle his tummy with no change in the amount and frequency of his diarrhea. I added canned pumpkin and Dr. Harvey's "No More Runs". No change. I tried some OTC baby Imodium AD still with no change. Every morning his kennel is covered in diarrhea, it's on the walls and honestly, I'm tired of this. I have had no answers and I'm at my wits end of my house constantly smelling like poop and cleaning him/kennel up everyday. He's happy, playing and drinks water. The only odd thing about him is that he doesn't like bathes (he screams) and doesn't like to be brushed (screams). Even the groomers commented on this.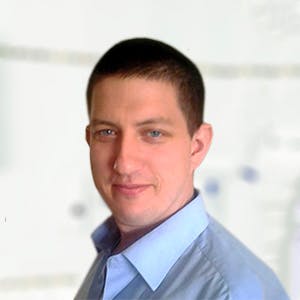 2008
Recommendations
Diarrhoea in puppies may be cause by a few different causes including infections, parasites (bear in mind some worms may not always shed eggs in the stool and may lead to a negative result) and diet which you have tried to remedy or test for all. Other causes may be due to foreign bodies (there may be something in the gastrointestinal tract causing irritation and diarrhoea), stress (don't underestimate stress, but I would expect improvement by now) or colitis. Colitis is a common cause of large intestinal diarrhoea in dogs; which can be linked to infections, tumours, irritants or stress. This would be something to discuss with your Veterinarian. Regards Dr Callum Turner DVM
www.vetary.com/dog/condition/colitis
Add a comment to Jackson's experience
Was this experience helpful?
Hunter, kiwi, lexi
Shepard mix
1, 7, 9
0 found helpful
All 3 dogs have had diaherria for the last month. The vet has given them Flagyl and also metronidazole suspension. Fecal exam came back negative for giardia, worms, and parasites.They have been on rice, boiled chicken, and pumpkin for the month. They don't have any other symptoms and act normal, playing jumping around, etc. It started when I switched dog food flavor not brand, by they haven't had that food since, only the rice chicken and pumpkin.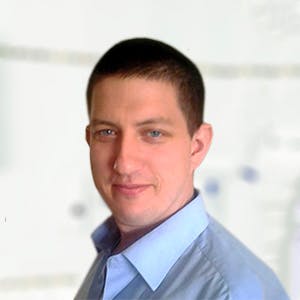 2008
Recommendations
It is strange that all three reacted the same to the change in flavour; I would cut back on the pumpkin as it can help diarrhoea but also constipation. I would also recommend having a fecal culture done to see if there is any bacteria which isn't responding to metronidazole. Check the manufacturer's website of the food to see if there was a product recall of that flavour as it may give you further information; product recalls aren't that uncommon. Regards Dr Callum Turner DVM
Add a comment to Hunter, kiwi, lexi's experience
Was this experience helpful?
Tucker
Boston Terrier
12 Years
0 found helpful
Hello! My dog has had diarrhea for the past couple of months, however, it's inconsistent. He can go at one point during the day and everything looks fairly normal. The next time he goes, it can be mostly liquid. He's an inside dog and does not get into the garbage. The only other health issue is that he collapsed shortly after waking up on two separate occasions. It's been 3 weeks since the last occurrence, though. He also seems to get out of breath more easily when he plays and when he saw the vet, the vet said he has an irregularity with his heartbeat (he said "like it tries to fire but doesn't always connect"). We were referred to a cardiologist who can't see him until May 20th. He seems okay otherwise, has a healthy appetite and is not overweight. He does sleep a lot, but this didn't start suddenly and we attribute it to his age. We're mostly concerned with his digestive issues while we wait to see the cardiologist. We didn't change his diet before this started (although we bought a new bag of the same food - Nature's Recipe Salmon & Sweet Potato - so perhaps something is different with the food?). We typically add pieces of chicken to the dry food once a day for his dinner. We tried adding plain pumpkin to his dinner lately to see if it helps, but no change. I did take a sample to the vet and they found nothing wrong. They gave him Fortiflora to add to his food just to see if it helps, but it hasn't and it's been 13 days. They want to wait to give any antibiotics until he sees the cardiologist, as they don't want anything to interfere with the tests. Should we begin to give him only chicken, rice and pumpkin at this point and pick up the dry food completely? If so, how much and many times per day should we feed him? Is ground chicken better than cooked chunks of chicken? Any other suggestions to help him? Thanks for your help!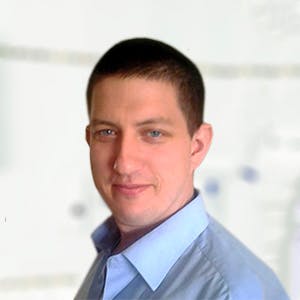 2008
Recommendations
Canned pumpkin is a good start as it can solve both sides of the spectrum; diarrhoea and constipation. Diarrhoea can be caused by many different causes including infections, food intolerance, allergies, poisoning, parasites and general gastrointestinal conditions. Dietary management can help, a diet of boiled chicken and rice (one-third to two-thirds) can help; quantity can be different for each dog, just make sure that he isn't hungry. Feeding smaller portions throughout the day can be better than one large portion as the stomach will have small amounts of food every day. There isn't much different between diced and ground chicken, it will all be chewed anyway. Regards Dr Callum Turner DVM
Add a comment to Tucker's experience
Was this experience helpful?
Bruno
English staffie
13 Years
0 found helpful
Hi , our dog has had diarrhea for about 4 months and we're wondering what could be wrong? He seems to be weaker and has lost some weight. We have taken him to the vets.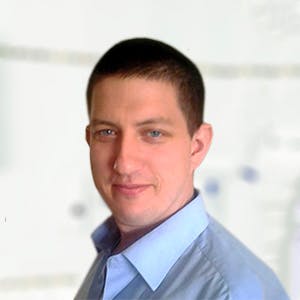 2008
Recommendations
Diarrhoea may be caused by infections, inflammation, parasites, food intolerance or poisoning. Since antibiotics and steroids have been administered already, it would be best to move his diet to something more simple like a gastrointestinal sensitive diet or just boiled chicken and rice to see if there is an improvement in symptoms; if you see an improvement then slowly reintroduce other ingredients to see which may be causing the symptoms. Regards Dr Callum Turner DVM
Add a comment to Bruno's experience
Was this experience helpful?
Toby
Bernese Mountain
4 Months
0 found helpful
My puppy is suffering with diarrhea for over 3 weeks. The diarrhea stated 2 days after he was vaccinated. We have tried chicken and rice, pumpkin and even over the counter dog anti diarrheal with pectin. None of them helped. We went back to the vet had his stools examined, they came back negative. The vet did prescribe Metronidazole for 7 days, which did work but as soon as he was done the diarrhea came right back, and maybe a little worse. Could the diarrhea be from the vaccine? And what should be my next step in my puppies treatment?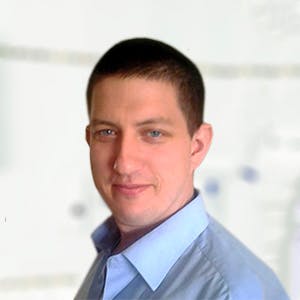 2008
Recommendations
Diarrhoea after vaccination may occur, but is usually only for two days or so; I don't think diarrhoea for this period of time is caused by vaccination. If there was an improvement in stool quality after the metronidazole, an infectious component may be present; a more suitable antibiotic may be tried and try to add some sweet potato in his diet which may help. Regards Dr Callum Turner DVM
Add a comment to Toby's experience
Was this experience helpful?
Heidi
Boxer
3 Years
I'm constantly yelling at Heidi to stay out of the garbage. It's her favorite hobby to go through the garbage. I have done everything from buying a large kitchen garbage can to hiding it in the pantry. But anytime she gets access to the trash she goes for it quickly and silently, before anyone in the house realizes it. After one her trash binges she started having watery poop about four times a day. I thought maybe she ate something bad from the garbage. I also thought it was pass by in a few days and she would be fine. But I noticed she seemed sad, didn't want to play with her toys and when I was petting her she seemed hot, like she had a fever. I got worried, called the vet and insisted they see her that same day! By the time they examined her she was dehydrated pretty badly and the vet decided to keep her for overnight until her situation improved. It was hard going home without her that day, but as the doctor explained it was best for her to prevent any further issues from the dehydration. This crap has already cost me close to $2,000!