What are Chemical Burns?
Dogs can get chemical burns fairly easy by eating or exposing themselves to things they are not supposed to since they do not know any better. Just like children, you must keep toxic substances away from your pet. For example, bleach, fabric detergents, and other cleaners are common causes of chemical burns in dogs. In addition, chemical burns may be hard to recognize because your dog's fur can hide any visible signs. Most often, these types of burns are second or third degree, erosive, and can cause necrosis, which is tissue death. If the chemical is able to be absorbed into the bloodstream, the results may be much worse and can cause a heart attack, respiratory arrest, shock, and death. If you suspect your dog has a chemical burn of any kind, rinse the area with cool water and call the veterinarian right away for an appointment.
A chemical burn in dogs is a serious condition caused by corrosive substances (either an acid or an alkali) like oxidizers, solvents, and other toxic substances. The burns may be on the skin, eyes, in the lungs, or in the digestive system depending on whether it is a solid, liquid, or gas. For instance, if your dog drinks a liquid chemical, the burns will be in the throat, esophagus, intestines, and stomach. The severity of the chemical burn depends on the chemical strength, whether it was inhaled, ingested, or absorbed into the skin, if the skin has any cuts or abrasions, and the area of the body that is exposed. Even if the burn seems small, some chemicals can cause damage to the deep tissues and affect the internal organs. This is an extremely dangerous condition that can cause shock and death if not treated properly.
Book First Walk Free!
Symptoms of Chemical Burns in Dogs
The signs of chemical burns are varied depending on the chemical and the type of transmission. Typical side effects of chemical burns in dogs are:
Appetite loss
Drooling
Swelling of the tongue
Pawing the mouth
Swallowing more than usual
Black skin
Irritation (redness and pain) of the area
Red eyes
Blistered or dead skin
Coughing
Gasping for breath
Rapid or irregular heart rate
Head pressing
Fainting
Dizziness
Seizures or muscle tremors
Shock (cold paws, weak pulse, pale gums)
Death
Types
1st degree – Red skin
2nd degree – Dry and peeling skin
3rd degree – Loss of several deeper layers of skin
4th degree – Death of the deep tissues
Causes of Chemical Burns in Dogs
Acids like ammonia, battery acid, oxidizers, aspirins, insect repellents (boric acid), and many other cleaners.
Alkali such as lye, lime, metal cleaners, degreasers, and other cleaning agents.
Bleach
Concrete mix
Motor oil
Fertilizers
Drain cleaners
Salt
Pool chlorinators
Diagnosis of Chemical Burns in Dogs
If you think your dog has a chemical burn, whether it is inhaled, ingested, or on the skin, you need to take your dog to see a veterinary professional. Some burns do not look bad, but may be doing more damage than you think and can affect the inner layers of the tissue and even cause damage to your pet's vital organs. The veterinarian will first do a comprehensive physical examination, which includes skin and coat condition, body temperature, weight and height, reflexes, pupil reaction time, heart rate, blood pressure, breath sounds, and respiration rate. An electrocardiogram (EKG) will be done to check the electrical function of the heart.
Also, the veterinarian will use an endoscope (lighted hollow tube) to look at the throat, esophagus, and upper airway, checking for inflammation and erosion. Small tools can be inserted through the endoscope to remove dead skin and apply medication, if necessary. Some laboratory tests that are needed include a blood urea nitrogen (BUN), packed cell volume (PCV), complete blood count (CBC), serum chemical analysis, kidney and liver enzyme levels, and urinalysis. The veterinarian will also need to use x-rays (radiographs), an ultrasound, CT scans, and maybe an MRI to see how deep the damage goes.
Treatment of Chemical Burns in Dogs
Treatment for chemical burns depends on the extent of the burns, the chemical agent that caused the burns, and your dog's health. The typical treatment for chemical burns includes detoxification, fluid and oxygen therapy, medications for pain relief and infection, and possibly hospitalization for observation.
Detoxification
This step includes rinsing the area that has the burns and removing any dead skin that is involved. Your pet will usually be sedated for this because it may be very painful. If the burns are from an acid, baking soda and water will be used. If the cause was an alkali, vinegar and water will be used.
Therapy
Your dog will be given intravenous (IV) fluids to prevent dehydration and oxygen to help with breathing.
Medication
Antibiotics are needed to prevent infection, pain medications (intravenous and topical) will be used to ease the pain, and corticosteroids for inflammation.
Hospitalization
If the veterinarian feels it is necessary, your dog will stay overnight for observation and continued fluids. This is only required for severe burns.
Recovery of Chemical Burns in Dogs
Prognosis for your pet is good if you get treatment before shock sets in. Once your dog is allowed to go home, you will need to continue observation and keep the affected area dry and sterile. Call the veterinarian if you have any complications, such as concern over recovery rate or condition of healing skin.
Chemical Burns Questions and Advice from Veterinary Professionals
Zoey
German Shepherd
3 Years
0 found helpful
My dog has chemical burns on he paws and her stomach she is also very lethargic and is not being her self and our veterinarian won't help us with her please tell me what I can do to care for her.
My dog has swollen balls I think it could be from fleas I've treated him he got bleach on him Either one would be the problem and what can I do I can't afford to go to a veterinarian
My dog does too on her side and I have to wait 2 days until the vet is open, can someone give us a tip on how to help slow it down or relief her pain.
Add a comment to Zoey's experience
Was this experience helpful?
Nike
Jack Russell/Boston Terrier
4 Years
0 found helpful
My dog a Jack Russel/Boston Terrior mix, was right behind my boyfriend while he was using aluminum brightener cleaning his truck and he said that he thinks some dropped in his eye because the dog was staring right up at him when he tripped backward over him. Now his eye is red and he keeps pawing at that same eye as well as he periodically squints from it an seems to be some oozing starting to appear. What can i do to help him? I literally dont have any cash to take him to the vet even if i emptied my whole bank account. Is there anything I can try at home? I feel awful for him>
Add a comment to Nike's experience
Was this experience helpful?
Koby
Labrador chocolate
8 Months
0 found helpful
Our 8 month old chocolate Lab took a swim in our new pool, noticing dry skin like dandraft and a few little ssores on his legs area its been about a week. He's other than that normal. Active happy.

Is there something i can put on him to aid and speed up the healing process.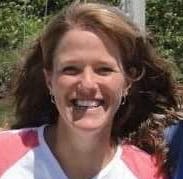 1611
Recommendations
Thank you for your email. Common reasons for those signs that you are describing are bacterial infections, parasites, and allergic dermatitis. It would be best to have Koby seen by your veterinarian to examine his skin and determine if there is any treatment that he might need. I hope that everything goes well for him.
Add a comment to Koby's experience
Was this experience helpful?
Tina
German Shepherd
10 Months
0 found helpful
My mom and I were putting chemical into our RO water system and some spilt on the ground and my dog licked some of it and it burnt her tongue and her mouth. I don't know how to treat it or what to do. She won't let us get into her mouth and she won't drink any water. I'm really scared and I don't know what to do...
Add a comment to Tina's experience
Was this experience helpful?
Horus
Unknown
3 Months
0 found helpful
Our Horus was rescued as a puppy and has a significant amount of scar tissue on his rump that is suspected to be from a chemical burn. He is only 3 months old and is going to be a big big dog. Knowing that his skin is going to need to stretch and grow, how can we support his skin health so there is minimal discomfort to him as he gets bigger?
Add a comment to Horus's experience
Was this experience helpful?
Dez
Black Lab
12 Weeks
-1 found helpful
My 12 week old black lab got tanning lotion on her nose, and 2 days later now has what looks like a chemical burn. Is there anything I can do to treat it? After researching online, I've found that even some ointments can be harmful to dogs... It looks like there are a few layers of skin burned on her nose.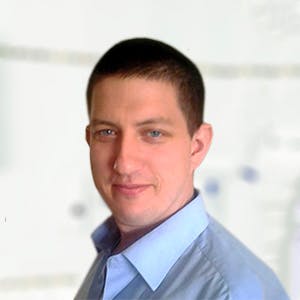 3320
Recommendations
It is important that you keep the area clean especially after eating or going outside; cleaning with a dilute antiseptic is best but topical ointments like Neosporin would probably just get licked off. You should also visit your Veterinarian to assess the injury to see if it needs to be covered or not as well as possibly getting some antibiotics to help against possible secondary infection. Regards Dr Callum Turner DVM
Add a comment to Dez's experience
Was this experience helpful?
Tara
Alsatian
2 Years
1 found helpful
What treatment is available for severe acid burns on a dogs skin with scabs already formed and an infection underneath of the scabs.
Tara has been subject to animal cruelty. She was found with severe burns to what seems like acid attack which had bitten through her flash with parts of her spine open and scabs over the skin. Her entire back from her neck down to her tail had black scabs with a bad odour. Her ears were also cut off and the wounds were fresh. It appeared that she was given no treatment was given no treatment weeks after the attack.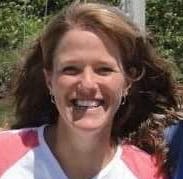 1611
Recommendations
That is very sad for Tara, and I'm glad that you are able to give her care. She will need ongoing veterinary care for those wounds, including wound care, antibiotics, pain management, and possible surgery to repair those areas. Since I can't see how severe the wounds are, it would be best to have her seen by a veterinarian of you haven't already. I hope that she is okay.
Thank you for your advice. She indeed is on the long list of the saddest animal cruelty in Iran and unfortunatly, I was not able to care for her because she lived and died in Southern Iran. I understand when they finally managed to take her to a vet he scraped all the scabs off her entire back. She had a 4th grade burn covering 3/4 of her body, her spine was visible and the acid had bitten deeply onto her muscles and ligaments (photos are on the shelters web site and are horrendous). After this aggressive procedure she was left to be looked after in a dirty shelter with no access to IV to prevent dehydration and oxygen treatment and professional nursing care. She was given some antibiotics, pain management meds and when they changed her dressing they anisthisied her. She died one or two days after this aggressive treatment. Their are many questions for her so called treatment but of the most important I wondered if it was necessary to scrape off all the infected scabs covering a large area of her body? And did she need a blood test or any other tests before going through such a procedure to identify if she will be able to survive it?
Add a comment to Tara's experience
Was this experience helpful?
Apollo
German Shepherd/Lab mix
10 Months
0 found helpful
My dog has a burn on his shoulder where he is losing hair and his skin has started to get dry and scaly. It's a small spot, but I think it is from apple cider vinegar that I wiped him down with during his last bath. I always do this to prevent fleas and give him a shiny coat. Unfortunately, I am unable to drive for medical reasons and don't have anyone to take me to the vet. I can however take the bus to a pharmacy or something. Is there some way to treat it at home myself? I should mention that I have been putting aloe vera on it and just today I looked at it and it looks like it's starting to form a scab. He is not bothered when I touch it and he has not tried to scratch or lick at it. It is not a large area, I would say about the size of one of his front paws.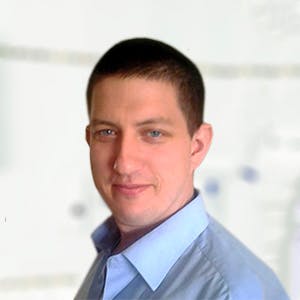 3320
Recommendations
Without examining the area I cannot say for certain what the cause is; however you should bathe Apollo with a mild dog shampoo (don't use anything else) and bathe the affected area with a dilute antiseptic (not peroxide) twice per day and apply a thin layer of Neosporin over the area too. If there is no improvement, you should visit a Veterinarian regardless to determine if there is an underlying cause. Regards Dr Callum Turner DVM
Add a comment to Apollo's experience
Was this experience helpful?
Mitsy
Chihuahua
11 Years
1 found helpful
My dog had fleas bad so we gave her a bath in the kitchen sink using dawn ultra original scent dishwashing detergent to rid the fleas and then comb her out with a flea comb.The next day i noticed a area by her neck just above her front arm that is red and the hair is missing and feels kinda wet feeling.She did not have this red patch before the flea treatment.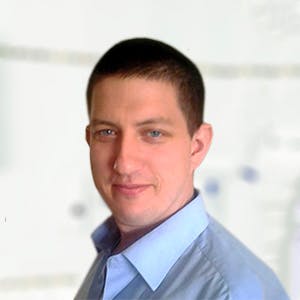 3320
Recommendations
We use and recommend Dawn for a variety of conditions and is considered safe to use on dogs; you mentioned a flea treatment, was there any specific product used since some topical spot on treatments may result in some localised skin irritation. You should keep an eye on the spot and bathe it regularly, if there is no improvement visit your Veterinarian. Regards Dr Callum Turner DVM
Add a comment to Mitsy's experience
Was this experience helpful?
Dakota
Labrador Retriever
3 Months
0 found helpful
my 22 pound lab pup got into sodium silica and ingested it, possibly eye contamination. What can I wash his eyes with? He eats, drinks and has diahrea , and vomited 18 hrs later. He isn't himself, but still active. It was diluted with water quite heavily.The cas was 1344-09-8, 10-25%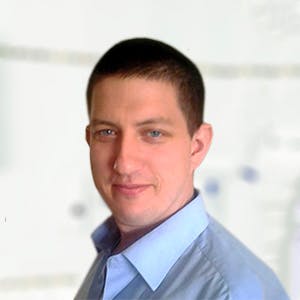 3320
Recommendations
In cases like this where a solution was being prepared, you should ideally visit your Veterinarian with Dakota with the MSDS (material safety data sheet) of the product; the MSDS of the product will also outline the procedures to carry out if the skin or eyes are contaminated with the product, you should follow the MSDS thoroughly as these are the guidelines which the manufacturer have stated as being the correct response to an emergency. Regards Dr Callum Turner DVM
Add a comment to Dakota's experience
Was this experience helpful?
Turbo
Blue pitbull
3 Years
0 found helpful
My 3 yr old blue pit was shot in the rear left leg. Shattered bone. Amputation was done at local vet. After coming home from vet, I noticed what looked like a chemical irritation on his right side. It progressively has gotten worse. After three more weeks at vet, dressing wound and treating with antibiotics and pain/inflammation meds, we brought him back home again. The wound is a deep wound with no hair or outer skin. Muscle is visible. The affected area is roughly 6-8 inches wide and has smaller scattered areas. Vet says to wash with water, pat dry and apply Carrasin twice daily. Vet assumed when he was shot that someone poured acid on him, but the area showed up a week after amputation at vets office. Could the damaged area be caused from laying in feces or possible allergic reaction to treatment solutions after amputation? He is strong and eating and drinking. No known problems other than the said area on right side. Amputation has healed by now but his other side oozes fluids and does not appear to be healing properly. Any suggestions?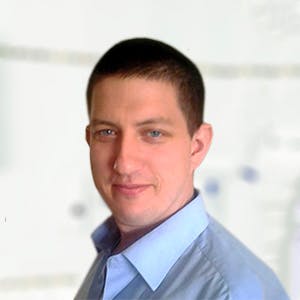 3320
Recommendations
Without examining Turbo it is very difficult to say what may be causing these symptoms; however I can believe that someone may have poured something on him as I've sadly seen similar cases before. The time frame does seem a little long for these lesions to appear, but without examining Turbo I don't want to comment myself; if you have doubts about the cause you should visit another Veterinarian in your area for an examination and second opinion to ensure that everything is being done for Turbo. Regards Dr Callum Turner DVM
Add a comment to Turbo's experience
Was this experience helpful?
Ziva
Dutch Shepherd
2 Years
0 found helpful
I have a 2 yr old Dutch shepherd and she was in her create and was fine when I left for work and my mother in law pour lemon scented pine sol in her creat and I came home and she has burns on her lips. Her lips where black and now they are red and swollen and I wash them off with water and now the burn is moving up to her nose and it's just getting worst they are starting to blister and it's very painful is there something that I can put on the lips or is this something to severe and needs vet attention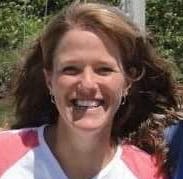 1611
Recommendations
This is something that needs veterinary attention. Pine Sol can be very caustic in concentrated amounts, and she probably needs medication for her skin, and pain medication. I hope that she is okay.
Add a comment to Ziva's experience
Was this experience helpful?
King
German Shepherd
6 Months
0 found helpful
My puppy got into my roommate's room and bit into his spray deodorant. It wasn't until 4-5 days later when he was playing that I noticed he had a spot on his lower jaw that was missing hair and appeared to be rashy. I is eating and drinking fine; doesn't appear to be in any distress or bothered by it at all. Do you have any recommendations?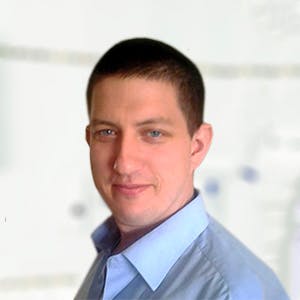 3320
Recommendations
It is possible that this is a burn from the rapid depressurisation of a can which can cool down living tissue in contact at the time giving the opposite of a heat burn; you should bathe the area with a dilute antiseptic twice per day and monitor it for improvement. If there are no signs of improvement over the next few days you should visit your Veterinarian for an examination. Regards Dr Callum Turner DVM
Add a comment to King's experience
Was this experience helpful?
Rocky
Mixed breed
6 Years
0 found helpful
My dog burned his paws a few weeks ago from salt outside. When we took him to the vet, it seemed that he only had relatively superficial burns so he was immediately cleaned off and given some fluids then sent home. He was limping because he was uncomfortable but now it has been two weeks and he still doesn't want to put any weight on the main pads of his back paws. Otherwise he is acting normally, eating, drinking, still has a good demeanor and still walks around. There aren't any signs of an infection or anything like that. Could this still be from the burn? How long does it take to heal? What Can I be doing to keep him more comfortable?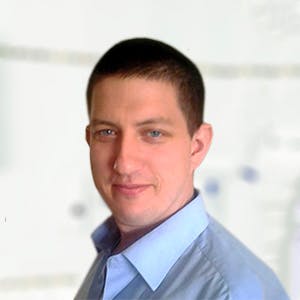 3320
Recommendations
Without examining Rocky I cannot confirm if this is still from the salt burn or something else, you should ensure he has plenty of rest and there are no signs of irritation on the paws. Generally we would expect mild cases to resolve quickly, but if Rocky is having problems still you should visit your Veterinarian for an examination to see if there is something else going on. Regards Dr Callum Turner DVM
Add a comment to Rocky's experience
Was this experience helpful?
Olive
Goldendoodle
7 months
0 found helpful
We sprayed our pup with a deodorant spray meant for dogs. It looked like it was dog friendly and all natural ingredients. She acted crazy as soon as we sprayed it on her. A week or so later we noticed what appeared to be a swollen spot on her back. We took her to the vet where they shave her back and found that they were at least half a dozen more spots that had reacted to the spray. They gave her anabiotic's and anti-inflammatories and she seems to be doing better, but a month and a half later some of the areas are still slightly red and puffy. A couple of them have started to grow hair back, but the main patch is still looking irritated. No open wounds, just clearly sensitive. She doesn't seem to be bothered by it. Is there anything left to do for her or just let the skin naturally continue to heal? Thanks for the advice!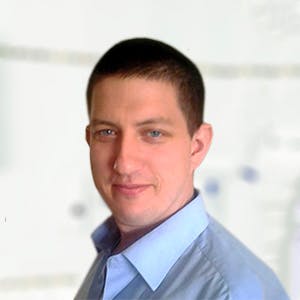 3320
Recommendations
In these cases, all you can do is wait for the skin to heal and the hair to grow back; if the product was intended for dogs you should contact the manufacturer to inform them of this event and they may be able to give you product specific advice on what is happening. Just keep an eye on it but if there is no improvement over the next few weeks you should return to your Veterinarian. Regards Dr Callum Turner DVM
My Douberman got hold of some drain cleaner. She now has two very big open wounds, one on each front paw. One of the wounds, you can see the bomes of her leg. Vet gave antibiotics and suggested we keep it covered to prevent her from licking and infection. It is now a week later asn I replace dressing twice a day as it is very painful and I want to help te healing process. Today she started shivering terrably, but calms down with some affection. Is there anything else that I can do to help her?
Add a comment to Olive's experience
Was this experience helpful?
Kody
Labrador Retriever
10 Months
0 found helpful
My dog got sick in his kennel today causing him to be stuck with feces on him for a couple of hours. I believe the acidity of his feces caused him to burn the skin off his testicles which are red and strawberry like. He shows no signs of being bothered by them though, should he visit a vet or should I wait it out?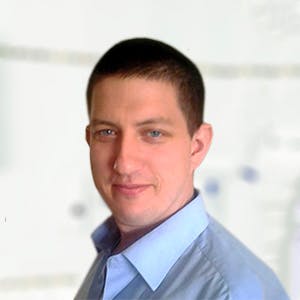 3320
Recommendations
If the skin has come off his scrotum then you should visit your Veterinarian immediately, if the skin on the scrotum is red and inflamed then you may be able to bathe the scrotum with dilute chlorhexidine and prevent him from licking by using a cone. A visit to your Veterinarian would be best as there should be no skin missing by being caked in faeces for a few hours; plus if the skin is broken there is the complication of secondary bacterial infection, so a course of systemic antibiotic may be required. Regards Dr Callum Turner DVM
Add a comment to Kody's experience
Was this experience helpful?
Panda
Shi-Beagle
1 Year
0 found helpful
My shichon's fur was colored about 2 months ago, I'm not sure what type of dye was used. She's been scratching a lot leaving the area sore, red and yellowish. The top of Her right ear
seems to be itchy when I give her a bath, looks like dandruff on the hair but she will scratch the top of her ear until is bleeding. I got a neck cone it helps but she still tries to scratch her skin with her paws.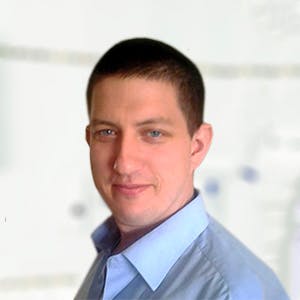 3320
Recommendations
It is important to give Panda regular baths with a sensitive shampoo and to not use any dye or colouring on her. Thorough cleaning of the skin is important to ensure that any residue is washed off, this may involve cutting the fur down. I do not condone the colouring of dog's hair/fur and hope it doesn't happen again; if the scratching is intense I would recommend you visit your Veterinarian. Regards Dr Callum Turner DVM
Add a comment to Panda's experience
Was this experience helpful?
Loki
Scottish Deerhound
4 Months
0 found helpful
Puppy knock down some detergents and bleach, I washed him, and soaked his feet in cool water twice. His feet are still red. He eats, sleeps, drinks water, bowels normal, but I don't know how to help his feet heal.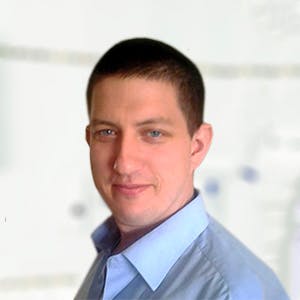 3320
Recommendations
It is important that the detergents and bleach have been thoroughly rinsed off which you have done; if Loki is otherwise alright, I would just keep an eye on his paws. Topical ointments on the paws are licked off too easily, but there should be no real problem if the skin isn't damaged. I would give it a few days, but if it doesn't improve visit your Veterinarian. Regards Dr Callum Turner DVM
Add a comment to Loki's experience
Was this experience helpful?
Maddie
Italian Greyhound/doxin
5 Years
0 found helpful
My dog was involved in a motor vehicle accident where the airbag busted inside the car, she had previously had some minor signs of allergies (chewing feet,rubbing her butt) but now she's started coughing and sometimes hacking like she has something in her throat. I've taken her to the vet twice and they put her one hydroyzine which helps some but she's still coughing. Could she have gotten burned in the accident and if so how do I go about getting her checked out. Thank you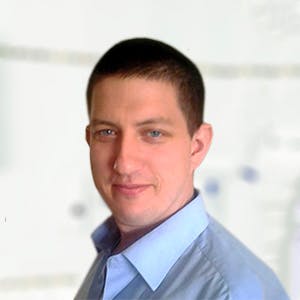 3320
Recommendations
Airbags can save lives but from first hand experience I can tell you that they can release a powder when they inflate which, for me at least, caused a bit of a cough for the remainder of the day; there are reports in literature and in the media of deaths and illness from particles from the deployment of airbags especially when the airbag ruptured. I would advise to find out the manufacturer of the airbag in the vehicle and to contact them about any issues reported about their airbags (it is a long shot but may help). www.hindawi.com/journals/crim/2010/498569/ www.ncbi.nlm.nih.gov/pubmed/16498862 www.dailymail.co.uk/news/article-2151150/Killed-fumes-airbag-Father-59-died-crash-glass-pierced-bag-releasing-noxious-chemicals.html
Add a comment to Maddie's experience
Was this experience helpful?
Sassy Girl
Australian Terrier
8 Years
0 found helpful
Medication Used
Clavamox antibiotic- oral
My Sassy Girl has chemical burns on her right front let and her armpit rib area, I was wondering how long it takes for the burn to become present? How soon after lying in said chemical would the burns be present? And how can I tell if the tissue is dead?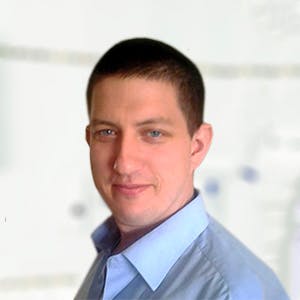 3320
Recommendations
The time for a chemical burn to show would be dependent on the chemical (acid or alkali, concentration etc…). Dead tissue would normally start be become dry and discoloured; due to the many different types of chemicals, I would recommend visiting your Veterinarian to have a look at the burn and to determine whether it is acid or alkali as well as pH etc… and to start treatment. Regards Dr Callum Turner DVM
Add a comment to Sassy Girl's experience
Was this experience helpful?
ill girl
mixed
2 yrs
-1 found helpful
I treated my dog for being sprayed by a skunk with dawn, peroxide and bakingsoda it caused what seems to be a chemical burn.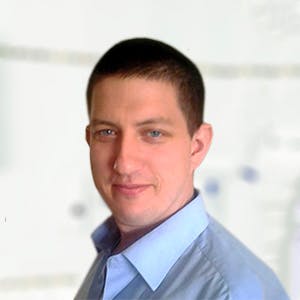 3320
Recommendations
Hydrogen peroxide used on the skin or internally for the induction of vomiting should be 3%; higher concentrations may cause chemical burns to the skin. Wash the area with plain water and visit your Veterinarian for examination, topical cream and possibly systemic antibiotics. Regards Dr Callum Turner DVM
Add a comment to ill girl's experience
Was this experience helpful?
Tiger
Puddle
4 Years
0 found helpful
What do I do ? I bought my dog a fleabane collar and he started wining on day so I took it off and found out that he had a chemical burn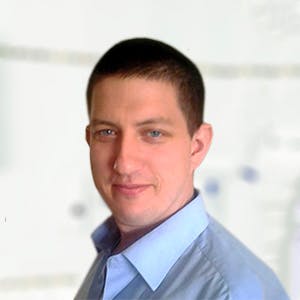 3320
Recommendations
Wash the area with chlorhexidine and depending on the severity, either visit your Veterinarian or clip the area around the burns and apply an ointment to prevent against secondary infection. If there is a severe burn or Tiger is showing any other symptoms visit your Veterinarian. Regards Dr Callum Turner DVM
Add a comment to Tiger's experience
Was this experience helpful?