Brachycephalic Syndrome in Dogs
Brachycephalic Syndrome in Dogs
Veterinary reviewed by: Dr. Linda Simon, MVB MRCVS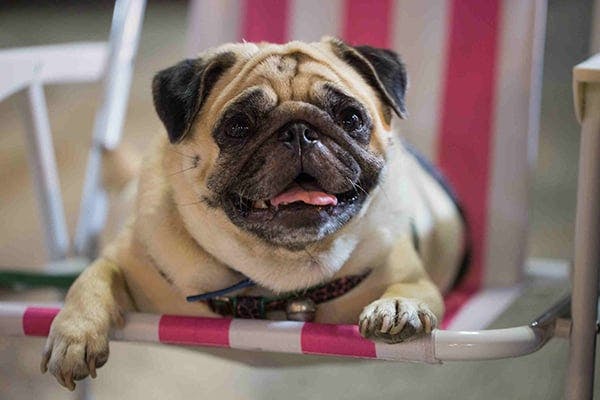 Veterinary reviewed by: Dr. Linda Simon, MVB MRCVS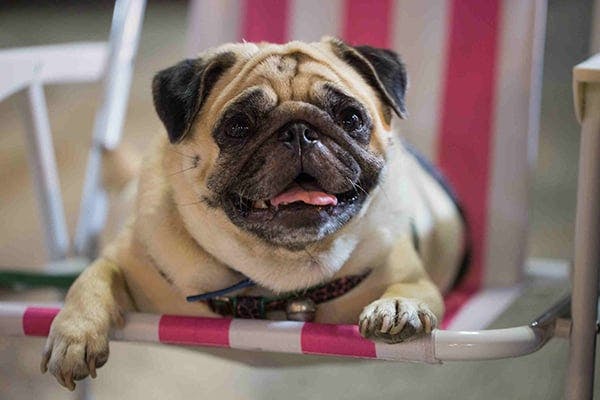 What is Brachycephalic Syndrome?
Brachycephalic breeds are dogs that have shortened heads, such as Bulldogs and Pugs. But while their "squashed" faces make these fur-babies oh so cute, they also make brachycephalic breeds susceptible to a condition known as brachycephalic syndrome.
Brachycephalic syndrome in dogs is caused by deformities in the upper airway. These can lead to breathing difficulties, an inability to cope with exercise, respiratory infections, and overheating.
As a result, surgery may be necessary to help your dog enjoy a better quality of life.
Brachycephalic Syndrome Average Cost
From 219 quotes ranging from $200 - $2,000
Symptoms of Brachycephalic Syndrome in Dogs
The symptoms of brachycephalic syndrome include:
Difficulty coping with exercise
Poor heat tolerance
Labored breathing (dyspnea)
Gagging when swallowing
Difficulty eating
Collapse
Cleft lip 
Narrow nostrils
Elongated soft palate 
Protruding masses that can interfere with breathing and eating (called everted laryngeal saccules)
Airway obstruction

Abnormal growth of the rings of the trachea
Top
Causes of Brachycephalic Syndrome in Dogs
Brachycephalic syndrome is also known by a range of other names, including brachycephalic airway syndrome and brachycephalic obstructive airway syndrome.
Sadly, the cause of this syndrome is the shortened head of certain dog breeds. Brachycephalic breeds include:
Unfortunately, brachycephalic syndrome is a result of selective breeding practices. With breeders focused on conforming to pedigree breed standards and the appearance of dogs, the health of those animals was overlooked. This led to the development of the breathing difficulties and associated problems faced by brachycephalic dogs today.
But there is some good news. As we've developed our understanding of what causes brachycephalic syndrome and other breed-related health issues, responsible breeders in the US and around the world are putting the welfare of animals first. Rather than selecting dogs with breathing difficulties for breeding, they have policies in place to only breed dogs of sound health.
With this in mind, if you're searching for a brachycephalic puppy, make sure you choose a breeder who employs responsible breeding practices.
Top
Diagnosis of Brachycephalic Syndrome in Dogs
If you're the proud parent of a brachycephalic dog, and if they're suffering any of the symptoms listed above, discuss your concerns with your veterinarian. Tell your vet about the symptoms you've noticed, their severity, and the impact they have on your dog's quality of life.
Your veterinarian will want to examine your dog's nostrils, palate, and breathing. Upper airway exams and/or imaging may be performed to assess the exact nature and extent of any throat and palate concerns. 
Anesthesia may be needed if your vet needs to perform a laryngeal exam. During this procedure, the vet will examine your dog's mouth, palate, laryngeal saccules, and the function of your dog's larynx. 
Your vet will also look for narrow nostrils, an elongated soft palate, laryngeal collapse, and any other defects associated with brachycephalic syndrome.
Top
Treatment of Brachycephalic Syndrome in Dogs
Treatment options will vary depending on how severe your dog's symptoms are and how much they affect your pet's quality of life. In mild cases, it may be possible to manage your dog's health with some simple lifestyle changes.
Lifestyle changes

One of the most important things you can do is keep your dog in a healthy weight range. Obesity exacerbates the symptoms of brachycephalic syndrome, so your vet may recommend helping your dog lose weight.
Other steps you can take include avoiding hot weather, minimizing any causes of stress in your dog's life, and making sure they don't overdo it when exercising. Even exercising indoors, or avoiding being active during the hottest hours of the day, can make a big difference. It may help to use a 'donut bed', which elevates the neck and eases breathing as a dog sleeps.
Surgery

In many cases, surgery may also be required alongside these lifestyle changes. Surgery can include a range of options, such as:
Correcting a cleft palate or lip.
Removing some of the tissue in your dog's nose to enlarge their airways.
Surgically correcting an elongated soft palate to allow your dog to breathe easier. 
Removing laryngeal saccules if they have impacted your dog's airways. 

Your veterinarian will discuss with you what surgeries, if any, will be necessary for your dog's needs. It will be up to you and your vet to determine if your dog's quality of life is being negatively impacted by their symptoms before deciding on the best course of action.
Top
Worried about the cost of Brachycephalic Syndrome treatment?
Pet Insurance covers the cost of many common pet health conditions. Prepare for the unexpected by getting a quote from top pet insurance providers.
Recovery of Brachycephalic Syndrome in Dogs
Follow-up care will be needed, but the care required and your dog's recovery time will vary depending on the type of surgery. You'll need to keep a close eye on your dog after surgery to watch for any swelling, inflammation, and bleeding. 
The younger your dog is when they have surgery, the better their odds are for a good long-term prognosis. You'll also need to keep track of your dog's symptoms over time, and regular check-ups with your vet will allow you to detect any new symptoms as early as possible.
Top
Brachycephalic Syndrome Average Cost
From 219 quotes ranging from $200 - $2,000
Top
Brachycephalic Syndrome Questions and Advice from Veterinary Professionals
Brachycephalic Syndrome Average Cost
From 219 quotes ranging from $200 - $2,000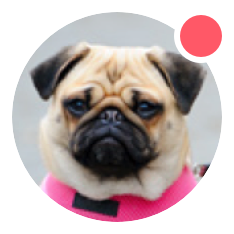 Need pet insurance?