Nasal Polyps in Dogs
Veterinary reviewed by: Dr. Linda Simon, MVB MRCVS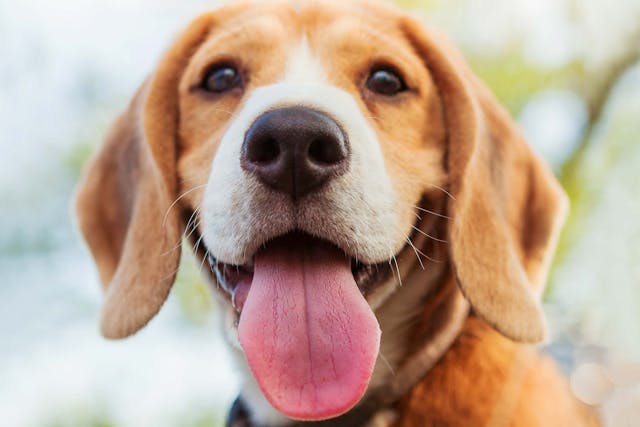 Veterinary reviewed by: Dr. Linda Simon, MVB MRCVS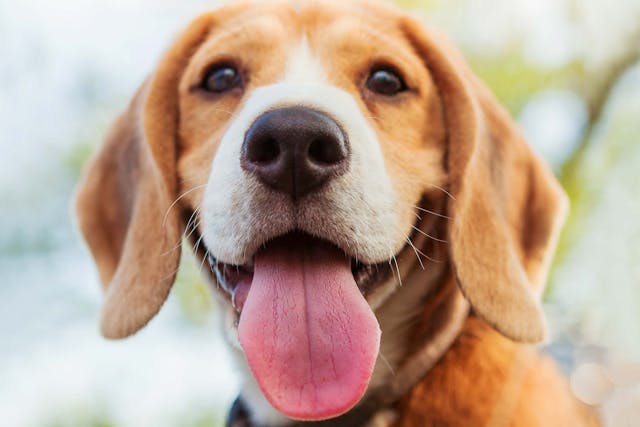 What are Nasal Polyps?
Pink polypoid growths in the nose are typically nasal polyps. However, there are different types of tumors, some of which are benign and some of which are cancerous. Polyps are far less common in dogs than in cats. Signs can include sneezing, congestion and noisy breathing.
When you find a pink growth in the nose of your dog, a nasal polyp should be considered. However, nasal tumours including carcinomas and sarcomas must be ruled out. 
Though polyps are benign (non cancerous), it's important to have these treated as they can still make breathing difficult for your pet.
Nasal Polyps Average Cost
From 367 quotes ranging from $500 - $3,500
Symptoms of Nasal Polyps in Dogs
Depending on the location of the tumor, symptoms may vary.
Nasal cavity

Discharge with mucus
A crusting in the nose
Nosebleeds
Obstruction of the nasal passage
Sneezing
Noisy breathing

Maxillary sinus

Swelling in the cheek or under the eye

Frontal sinus
Ethmoid sinus

Obstruction of the nasal passage
Double vision
Types
There are many different types of nasal tumors. Benign tumors include the following:
Nasal polyps – a tumor located in the lining of the nasal passage
Inverted papilloma – a wart-like growth on the nose
Hemangioma – a collection of blood vessels
Osteoma – a tumor of the bony tissue in the nose
Fibrous dysplasia – an abnormal growth of the bony tissue in the nose
Angiofibroma – a growth comprised of fibrous tissues and blood vessels
Top
Causes of Nasal Polyps in Dogs
Frequently, with benign nasal tumors it is difficult to identify a cause. With nasal polyps, specifically, it's possible the cause is an increase in inflammation and swelling of the nasal passage. It is possible that some benign nasal tumors are caused by viruses. Currently, there are no definitive causes of benign tumors in the nasal passage.
Top
Diagnosis of Nasal Polyps in Dogs
In order to diagnose a benign nasal tumor, the dog will typically need to be anesthetized so that the vet is able to inspect the nasal passage. Polyps are glistening red, pink, or gray growths in the nasopharynx. In addition to a physical examination, advanced imaging may be required to determine further information about the nature of the growth.
The veterinarian may use a rhinoscope to inspect the nasal passage. Like tumor manifestations in humans, the veterinarian may try to obtain a sample of the growth in order to complete a biopsy of the tumor. Once the results are determined, further decisions regarding diagnosis and treatment can be made.
Top
Treatment of Nasal Polyps in Dogs
The prominent and most effective treatment of benign nasal tumors is surgical removal. This surgery is typically a simple, routine procedure. If the nasal tumor is located deep inside of the nose, though, it may be difficult to remove with a surgical procedure. In the event of cancerous nasal tumors inside the nasal passage, radiation therapy is a limited treatment option to slow the growth of tumors within the nasal passage. There are anti-cancer drugs that can be tried, but benign nasal tumors are typically unresponsive to these medications.
Top
Worried about the cost of Nasal Polyps treatment?
Pet Insurance covers the cost of many common pet health conditions. Prepare for the unexpected by getting a quote from top pet insurance providers.
Recovery of Nasal Polyps in Dogs
After treatment has been administered, there will likely be a period of hospitalization to make sure that there are no complications resulting from the surgery. Your dog will need to wear a cone and will experience nasal discharge—sometimes bloody—for 1 to 2 weeks post-surgery. Once you take your dog home, it's important to monitor your dog's progress and be conscious of any unusual behavior that may be the result of infection. Additionally, attention should be paid towards possible relapse in which the benign tumor was not entirely removed and presents itself again.
Top
Nasal Polyps Average Cost
From 367 quotes ranging from $500 - $3,500
Top
Nasal Polyps Questions and Advice from Veterinary Professionals
Puggles
Puggle
5 Years
19 found helpful
19 found helpful
Has Symptoms
Sneezing Bloody Noses D/C Fleshy Pieces
My puggle had nasal polyp removal surgery this past January. He has gotten polps again. Hes on synoptic ear and nasal drops now. In the last 3 days he horrible sneezing fits with extreme nose bleeding and discharge of many polyps pieces in the blood. My question is, it's probaly not the best way to happen, but is it good these fleshy pieces are getting out of him? After these episodes and he's relaxed he seems to be in a better mood too. Any help on this ?
July 23, 2018
Puggles' Owner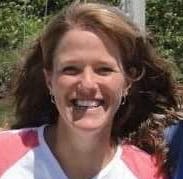 Dr. Michele K. DVM
19 Recommendations
I'm sure that temporarily, getting those pieces of the polyp put is more comfortable for him, but long term they will likely just keep coming back, unfortunately. The polyps can be very difficult to remove, as the entire stalk has to be removed or they grow back. He may need to have the surgery repeated to help get rid of those growths.
July 23, 2018
Was this experience helpful?
Blacky
Crossbreed
12 Years
39 found helpful
39 found helpful
Hi Dr. My 12 year old Blacky has a big polyp in her nasopharynx that is obstructing almost completely the nasal pasage. So she struggles with breathing through her nose, has difficulty to sleep, pants a lot and when is not panting her breathing looks very forced and her abdomen contracts a lot. No mucus discharge. She is on 20mg of Prednisolone and we are also giving her a homemade organic tumeric paste (natural anti-inflamatory). We are waiting for the results of the biopsy to know the type of tumor but we won´t make her go through a surgery. I would love to know if any treatment or medicine could help reduce the size of the tumor so she can breath a bit better for some time? or if the only option for her not to suffer is eutanasia? Thank you so much!
May 28, 2018
Blacky's Owner
---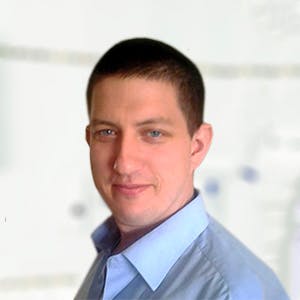 39 Recommendations
You are able to control the inflammation but not the size of the polyp(s); surgery is the treatment of choice, however I understand your concerns especially at his age. Apart from surgery, there is nothing else I can recommend to help apart from ensure that he is calm and well rested. Regards Dr Callum Turner DVM
May 29, 2018
Thank you so much for your loving and honest answer. It helps a lot even though it is hard because otherwise she is still her normal dog self and very healthy in all other areas, however she deserves calmness and rest... No doubt life without sleep and tranquil breathing is not life. Thank you Dr. Turner. Blessings.
May 29, 2018
Blacky's Owner
Was this experience helpful?
Nasal Polyps Average Cost
From 367 quotes ranging from $500 - $3,500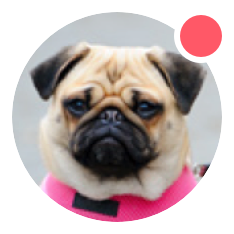 Need pet insurance?