What are Nasal Polyps?
Pink growths on the nose are typically indicative of nasal tumors. There are different types of tumors, some of which are benign and some of which are cancerous. The most common tumors, though, are non-cancerous. These include nasal polyps and other conditions where nodules form that may make breathing more difficult.
When you find a pink growth on the nose of your dog, it is likely the sign of a nasal tumor. While you should still visit the veterinarian to learn more about the growth, the most common pink growths are non-cancerous. It's important to have these treated as they can still make breathing difficult for your pet.
Book First Walk Free!
Symptoms of Nasal Polyps in Dogs
Depending on the location of the tumor, symptoms may vary.
Nasal cavity

Discharge with mucus
A crusting in the nose
Nosebleeds
Obstruction of the nasal passage

Maxillary sinus

Swelling in the cheek or under the eye

Frontal sinus
Ethmoid sinus

Obstruction of the nasal passage
Double vision
Types
There are many different types of nasal tumors. Benign tumors, specifically, are limited to the following:
Nasal polyps – a tumor located in the lining of the nasal passage
Inverted papilloma – a wart-like growth on the nose
Hemangioma – a collection of blood vessels
Osteoma – a tumor of the bony tissue in the nose
Fibrous dysplasia – an abnormal growth of the bony tissue in the nose
Angiofibroma – a growth comprised of fibrous tissues and blood vessels
Causes of Nasal Polyps in Dogs
Frequently with benign nasal tumors it is difficult to identify a cause. With nasal polyps, specifically, it's possible the cause is an increase in inflammation and swelling of the nasal passage. It is possible that some benign nasal tumors are caused by viruses. Currently, there are no definitive causes of benign tumors in the nasal passage.
Diagnosis of Nasal Polyps in Dogs
In order to diagnose a benign nasal tumor, the dog will typically need to be anesthetized so that the vet is able to inspect the nasal passage. Polyps, specifically, are glistening red, pink, or gray growths in the nasopharynx. In addition to a physical examination, x-rays may be required to determine further information about the nature of the growth.
The veterinarian may use a rhinoscope to inspect the nasal passage. Like tumor manifestations in humans, the veterinarian may try to obtain a sample of the growth in order to complete a biopsy of the tumor. Once the results are determined, further decisions regarding diagnosis and courses of treatment can be made.
Treatment of Nasal Polyps in Dogs
The prominent and most effective treatment of benign nasal tumors is surgical removal. This surgery is typically a simple, routine procedure. If the nasal tumor is located on the inside of the nose, though, it may be difficult to remove with a surgical procedure. In the event of nasal tumors inside the nasal passage, radiation therapy is a limited treatment option to slow the growth of tumors within the nasal passage. There are anti-cancer drugs that can be tried, but benign nasal tumors are typically unresponsive to these medications.
Recovery of Nasal Polyps in Dogs
After treatment has been administered, there will likely be a period of hospitalization to make sure that there are no complications resulting from the surgery. Your dog will need to wear a cone and will experience nasal discharge—sometimes bloody—from 1 to 2 weeks post-surgery. Once you take your dog home, it's important to monitor your dog's progress and be conscious of any unusual behavior that may be the result of infection. Additionally, attention should be paid towards possible relapse in which the benign tumor was not entirely removed and presents itself again.
Nasal Polyps Questions and Advice from Veterinary Professionals
Pirate
Australian Cattle Dog
12 Years
0 found helpful
My 12 year old Australian Cattle Dog was just diagnosed with a nasal tumor far back in his naval cavity and possibly cushing's disease. The vet said the tumor is inoperable because it appears embedded in bone. He said I could take him to a bigger vets office (a university clinic) that may be able to do more, but it would cost thousands of dollars, and may only give my dog a couple more years. He is having nose bleeds daily, many times with a lot of clotting and discharge. My vet can't recommend any other solutions, and says it's up to me about putting him down. Can you recommend anything else or is spending $$$/putting him down my only options? Thanks.
Add a comment to Pirate's experience
Was this experience helpful?
Luie
Dachshund
12 Years
0 found helpful
Has Symptoms
Nose bleeds, sneezing, congestion
Our 12 year old Doxie had an abcessed canine tooth removed about 12 months ago. Within the last four months we have taken him back for nose bleeds and nasal swelling. He was sneezing at night and had nose bleeds. This is his fourth round of antibiotics and still it comes back. The doctor has done a clean out of the tooth area and basically said he didn't clean much out, just a polyp. Now after the fourth visit with nose bleeds he has stated we needed to see a specialist. Could this be a cancer that can't be seen? The vet can't find anything once they X-ray.
Add a comment to Luie's experience
Was this experience helpful?
Lola
Boston Terrier
8 Years
0 found helpful
My 8 year old Boston Terrier mix rescue dog has been dealing with allergies and nasal issues for over a year now. She had a rhinoscopy done last year and majority of the polyp broke off clearing her airway allowing her to breathe. It came back as benign but as the whole polyp wasn't removed we knew it could come back. It came back in the spring and she had a rhinotomy done. The polyp was completely removed and came back as benign again. This was a horrible procedure which she had complications even swelling up 3 times her size with air and had to be hospitalized for a week to have the air drained. That was about 6 months ago and we are once again noticing issues. Her nose has not been the same since her rhinotomy, very dry and crusty and almost always has boogers. I give her apoquel, an antihistamine, and saline nose drops daily to help but last week she started having crusty blood in her nose which it's winter here so I figured it was a lack of humidity but I have two humidifiers for her. She is now having bloody mucous coming from the bad nostril (where the polyps were) and sneezing bloody mucous. Her eyes have also been very runny lately and sometimes a little goopy although the one over the bad nostril seems to have it worse. The doctor can't see her for a couple weeks despite my urgency. Should I be concerned this could be cancer or could there be hope it's more sinus related like sinusitis? Her airways are not obstructed and the airflow is good (I test with breathing on glass). I can't see any growths in the nostrils either as I could in the past.
Add a comment to Lola's experience
Was this experience helpful?
Blacky
Crossbreed
12 Years
2 found helpful
Hi Dr. My 12 year old Blacky has a big polyp in her nasopharynx that is obstructing almost completely the nasal pasage. So she struggles with breathing through her nose, has difficulty to sleep, pants a lot and when is not panting her breathing looks very forced and her abdomen contracts a lot. No mucus discharge. She is on 20mg of Prednisolone and we are also giving her a homemade organic tumeric paste (natural anti-inflamatory). We are waiting for the results of the biopsy to know the type of tumor but we won´t make her go through a surgery. I would love to know if any treatment or medicine could help reduce the size of the tumor so she can breath a bit better for some time? or if the only option for her not to suffer is eutanasia? Thank you so much!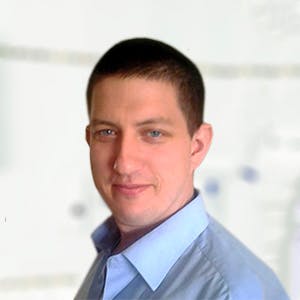 3320
Recommendations
You are able to control the inflammation but not the size of the polyp(s); surgery is the treatment of choice, however I understand your concerns especially at his age. Apart from surgery, there is nothing else I can recommend to help apart from ensure that he is calm and well rested. Regards Dr Callum Turner DVM
Thank you so much for your loving and honest answer. It helps a lot even though it is hard because otherwise she is still her normal dog self and very healthy in all other areas, however she deserves calmness and rest... No doubt life without sleep and tranquil breathing is not life. Thank you Dr. Turner. Blessings.
Add a comment to Blacky's experience
Was this experience helpful?
Puggles
Puggle
5 Years
0 found helpful
Has Symptoms
Sneezing bloody noses d/c fleshy pieces
Medication Used
Synotic ear nasal drops rimadyl
My puggle had nasal polyp removal surgery this past January. He has gotten polps again. Hes on synoptic ear and nasal drops now. In the last 3 days he horrible sneezing fits with extreme nose bleeding and discharge of many polyps pieces in the blood. My question is, it's probaly not the best way to happen, but is it good these fleshy pieces are getting out of him? After these episodes and he's relaxed he seems to be in a better mood too. Any help on this ?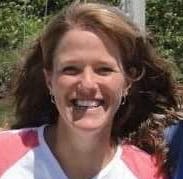 1611
Recommendations
I'm sure that temporarily, getting those pieces of the polyp put is more comfortable for him, but long term they will likely just keep coming back, unfortunately. The polyps can be very difficult to remove, as the entire stalk has to be removed or they grow back. He may need to have the surgery repeated to help get rid of those growths.
Add a comment to Puggles's experience
Was this experience helpful?
pip
Collie
7 Years
-1 found helpful
Has Symptoms
leisions on body swelling and blockage of nose
my 7 year old collie bitch developed small bite like lumps over her her body and nose. despite numerous inconclusive tests and the swelling worsening in her nose she has been put on steroids and we have been told it is of their opinion it is likely to be a tumour. she has no discharge or bleeding but sores on her body and swelling in her nasal cavity can there be any other diagnosis for this or am I clutching at straws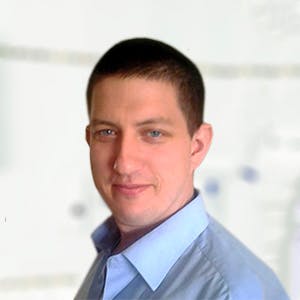 3320
Recommendations
If there is some doubt regarding the diagnosis, a biopsy of one of the lumps could be sent for histopathology which would give a report of the types of cells present and the overall suspected cause of the lumps. Without examining Pip, I couldn't hazard a guess based on the information provided but a biopsy sample would probably be the next best step; otherwise visiting another Veterinarian for their opinion may also be valuable. Regards Dr Callum Turner DVM
Add a comment to pip's experience
Was this experience helpful?
remy
Yorkshire Terrier
6 Years
-1 found helpful
My vet cannot find anything in xrays and exam to account for trouble breathing thinks a rhynoscope is needed ...very costly what will happen if I cannot get treatment done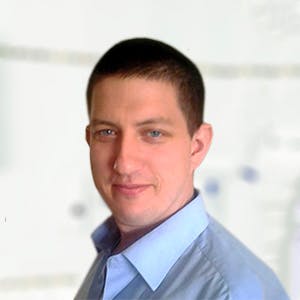 3320
Recommendations
The prognosis is dependent on the condition causing the breathing trouble; this may be due to inflammation, tumours, polyps, foreign bodies or anatomical abnormalities (generally in puppies). A rhinoscope is the next step in the diagnostic step and would be useful to visualise the nasal cavity and any lesions present, also a biopsy may be taken through a working channel for analysis if needed. If rhinoscopy isn't carried out and no effective treatment is given, it is possible that Remy will continue to have breathing difficulties and the underlying condition may progress to a point where treatment becomes life-long or a surgical approach becomes inoperable. Regards Dr Callum Turner DVM
Add a comment to remy's experience
Was this experience helpful?
BLUE
German Shepherd
12 Years
0 found helpful
Has Symptoms
BLOCKED NOSE, MOUTH BREATHING, THICK GREEN MUCUS
I HAVE A TWELVE YEAR OLD GERMAN SHEPHERD WITH A POLYP 6 INCHES UP INSIDE THE LEFT NOSTRIL. IT IS INTERFERING WITH MY DOGS BREATHING THROUGH HIS NOSE, IT MAKES HIM SNEEZE HE ALSO DOES INVERTED SNEEZING AND HAS THICK GREEN MUCUS. I WOULD DEARLY LIKE TO HAVE IT SURGICALLY REMOVED TO AID HIS BREATHING. WHAT I WOULD LIKE TO KNOW IS: CAN IT BE DONE LIKE MICRO SURGERY UP THE NOSTRIL OR WOULD IT HAVE TO BE REMOVED THROUGH THE SOFT PALLET. LIKE I SAID IT IS SIX INCHES UP INSIDE HIS NOSE. I WOULD BE VERY GRATEFUL FOR YOUR REPLY.
MANY THANKS, JANET.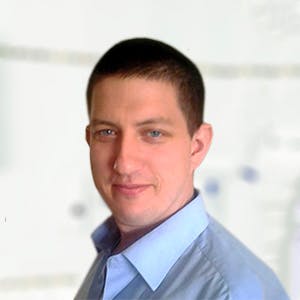 3320
Recommendations
There are a few different factors which will determine the approach to surgical removal of the polyps; these include Blue's age (older dogs pose a risk for anaesthesia and he would require a pre-anaesthetic blood test to check liver and kidney's etc…), exact location of the polyps (bottom, top back of nasal cavity), equipment at your Veterinarian's Clinic (not all Clinic's have the equipment for keyhole surgery or alternative techniques), your Veterinarian's method of preference (some Veterinarian's prefer certain methods over others) and cost (one procedure may be significantly more expensive than the other). The exact surgery (if possible to perform at all) would have to be determined by the Veterinarian who would perform the surgery itself, discuss with your Veterinarian about the possible options that Blue may have. Regards Dr Callum Turner DVM
Unfortunately the nature of a polyp is that it can grow back as my 10yo dogs did even after $2500 worth of surgery
We have an 11 year old Beagle who has been diagnosed with polyps - She struggles with breathing through her nose and wakes every night struggling to breath - She is on 10mg of cortisone which was working but seems to be not as affective. We have devided not to have her operated on due to her age. Basically what we would like to know is will she at some point get to the stage where she will be unable to breath...... Thank you. Kind Regards Hedy
Hi. We have a 7 year old Boxer girl with nasal Polyps in her Left Nostril. It was growing rapidly , about a Centimeter a day. The Polyps was hanging like a Big Blop out of her nostril. Today while waiting for her Vet appointment , she sneezed the whole of the Blop out. Will it grow again ? Thanks
Add a comment to BLUE's experience
Was this experience helpful?