What is Yeast Infection and Thrush?
Yeast infection and thrush both refer to an overabundance of yeast in a dog's body, whether in the digestive system, in the mucous membranes, or on the skin. They're typically caused by one of two yeast organisms – Candida or Malassezia – and are often misdiagnosed as other types of issues because of their similarities to other conditions, such as allergies. A yeast infection is not fatal in itself but may lead to complications if left untreated.
A yeast infection occurs when there is an overgrowth of yeast, which may result in clinical signs similar to those of allergies or other conditions. If your dog's symptoms do not abate after treatment for allergies, or if you notice an unpleasant smell coming from your dog, schedule a visit to the veterinarian, specifically to check for a yeast infection.
Book First Walk Free!
Symptoms of Yeast Infection and Thrush in Dogs
The symptoms of a yeast infection vary depending on where the infection is located though typically a dog may show signs similar to those of an allergic reaction. These clinical signs include:
Itching or scratching
Rash
Foot chewing
Ear discharge
Drooling
Odd odor
Your dog may also show nonspecific symptoms, such as lethargy, loss of appetite, or diarrhea.
Types
Yeast can normally be found in a dog's digestive tract and on the skin. Candida occurs in the mucous membranes, such as inside the mouth or the digestive system, while Malassezia congregates on the skin. These organisms are not harmful if kept in balance by the body's supportive systems, but given the opportunity, they can grow rapidly, which leads to infection and disease.
Causes of Yeast Infection and Thrush in Dogs
Most yeast infections in dogs are caused by Candida, which is a type of yeast that thrives on sugar. Candida is normally present in a dog's digestive system, but an imbalance in the dog's body may prompt it to spread. Malassezia is likewise an opportunistic yeast and will grow rapidly given the right conditions, such as when the immune system is failing, showing signs of failure, or when it is weak, or when skin is already irritated.
Diagnosis of Yeast Infection and Thrush in Dogs
If your dog is scratching persistently or is showing other clinical signs, bring him into the veterinarian. The veterinarian will conduct a standard, yet increasingly important, physical examination in order to rule out other possible causes, such as allergies or another type of infection. Provide the veterinarian with a complete history, as well as the progression of symptoms you've observed.
A yeast infection can be diagnosed by identifying the organism under a microscope. This is typically done by examining your dog's skin, stool, or a urine sample, where the yeast can be observed if it is present. A biopsy of any existing lesions may reveal yeast organisms that have infected the area.
Treatment of Yeast Infection and Thrush in Dogs
Treatment for a yeast infection varies according to the source and extent of the infection. The veterinarian may prescribe a multitude of medication, including a combination of antibiotics and antifungal medication, either as a topical or oral treatment. Topical treatment includes anti-yeast shampoo, medicated wipes, and medicated creams, which may be prescribed to address infections of the skin or around the ears. Oral medications, such as fluconazole or ketoconazole, are used to fight infection in the digestive tract. They are also often administered in cases where topical treatments are not sufficient by themselves.
In order to prevent the yeast infection from recurring, any underlying conditions must also be treated either before or during the infection itself is addressed. Since the presence of yeast in a dog is normal, an infection typically occurs when some other part of the body is weakened – for example if the population of "friendly" bacteria in your dog's digestive tract is low. Depending on the condition, treatment will vary.
Recovery of Yeast Infection and Thrush in Dogs
A yeast infection can be managed or prevented by providing balanced, nutritional food and by drying your dog well after he gets wet. Because yeast thrives on sugar, cutting sugar and carbohydrates out of your dog's diet may help control the yeast's growth. Talk to the veterinarian about dietary changes that may help speed your dog's recovery, and eliminate treats with any form of sugar, including honey and high fructose corn syrup.
Administer all medication according to instructions, and prevent your dog from biting or scratching, since a yeast infection can spread into cuts or scratches. Prognosis varies depending on the underlying condition for the yeast infection, but most dogs recover fully from the infection following treatment.
Yeast Infection and Thrush Questions and Advice from Veterinary Professionals
Layla
Yorkshire Terrier
8 Years
0 found helpful
It has been raining alot in LA so im not sure it that can cause this but my dog Layla now has dark skin all around her private area. She has been dragging herself on the carpet. She also had really dark diarrhea today and almost gel like. We have anti fungal and anti bacterial shampoo and spray we have gotten from the vet before for other reasons. Should i try that or should i just go to the vet?
Add a comment to Layla's experience
Was this experience helpful?
Ferra
Chihuahua
1 Year
0 found helpful
Our 1.5 year old chihuahua started getting small scabs on the outside of her ear about 4 months ago. Since then she has been on 3 months of oral antifungals (two different kinds), a topical antifungal, antibiotics, and we have been washing her twice a week with an antifungal/antibacterial shampoo. It will get better and then mysteriously get worse again. She now has it on her eyes and her mouth. We are on our second vet for treatment of this who is certain that it is a yeast because it glows under a black light. Is there anything else we can be doing? I feel horrible for her!
Add a comment to Ferra's experience
Was this experience helpful?
Lavender
Yorkipoo
6 Years
0 found helpful
My dog lavender in the last 2 days has been displaying a lack of energy and her personality is just not there at all right now.
Just before this started happening I did find evidence of fleas. About three weeks ago I applied K9 Advantix plus. Obviously it's not working. I noticed that she does have discoloration on her skin like black and red spots and her skin is a little sticky. She does have a history of seasonal allergies.
Add a comment to Lavender's experience
Was this experience helpful?
Giddy
Maltese
4
2 found helpful
Has Symptoms
Itching, scratching, depressed
Itching, scratching, lethargy ,low grade fever
My little dog is constantly itching and scratching she has been treated for fleas and i dont see any on her anywhere. Shes been more sleepy than usual these past few weeks. Im really worried about her. No change in eating habits. No vomiting. Her fur feels dry and rough.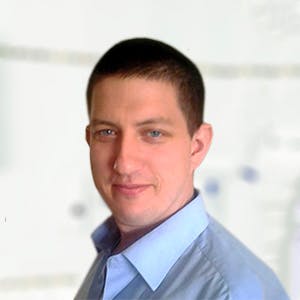 3320
Recommendations
Seasonal changes can affect pets making them more itchy; also food changes and changes with cleaning products or detergents can cause irritation to a dog's skin. You could try Benadryl, but there are many other possible causes; try to think if anything changed when the itching started. If you cannot think of anything, try moving to a sensitive diet for a few weeks to see if there is some improvement. Regards Dr Callum Turner DVM
I had to research online to help my dog, Leo. Yeast/fungus infections also make dogs sleep or be non-active much of the time. As the infection progresses, dogs eat less, have soft stools, and can't take moist warm or hot environmental conditions. We have to bathe Leo three times a week with anti fungal shampoo, feed him carb free diet, administer anti fungal tablet, hand feed and water him most of the time as much as he will take. The medication causes low appetite and sleepiness as well. The yeast infection began slowly and turned into a serious, costly problem for our dog and bank account. There are about two brands of dog food that have no carbs and sugar which cost about 20% more than other foods.
Giddy may have a case of yeast infection which is often mistaken for allergies to other things in their environment or diet. Yeast/fungal infections often occur when weather is warm and or their diet has carbs such as grains, potatoes, and other sugar sources.A dog's body, internal of ears, and or feet have stinky, oily smell sometimes smells like corn chips or musty odor. Severe scratching, biting, and licking are signs of yeast infection that can start in a dog's digestive system and spread to outer skin or begin on the skin itself. My dog, Leo who is prone to skin problems because he is part Basset hound and part Westie terrier. He was misdiagnosed three times and not one doctor suggested a skin swab or feces sample test for fungus.
Masha has a yeast infection for a while now, my vets couldn't figure out what is it or I don't know, but I researched a bit and I found the problem. Her health really improved when I started to feed her a raw diet, wich I buy from the pet shop. Look for a complete meal one and check the ingredients carrefuly. I also suplemment her with salmon fish oil. Coconut oil has good yeast fighting propertis because is anti-bacterial, anti-fungal and anti-viral and its a good source of omega. I also make my own shampoos because the ones on the market has harmful ingredients. You can do a bit of research on essential oils for killing yeast. I also add to herbs such as parsley, rosemary, oregano, fennel to my dog's food sometimes so its a boost to her health and also has yeast killing properties.
Add a comment to Giddy's experience
Was this experience helpful?
Lady
Mix
7 Years
0 found helpful
Hi, Lady has been in my life for 14 months, my a family member found her abandoned at a nature reserve. They think she's Shetland, chihuahua mix, she's 14.2 lbs. She spent a week on hold at the animal shelter because she had a chip. Anyways when I first got her, she had this black/brown infection growing around where her hair started on her lower lip. She went on antibiotics, and was professionally cleaned. A few months later it came back, but now around her mouth, all around, and her eye. This time it was treated with steroids pills, antibiotics, and a cream.
Then a month later an ear infection, with the eye and mouth crustiest. This time it was steroids pills, ear cleaner, and ear serum. Just two months later the eye and mouth crustiest are back in full force. Tonight was bath night, and I was trimming up her pants area. Noticed the crusties around her anus. Poor thing had been really itching it the last day.

I haven't had her long, and she's finally warming up to the family, so it's hard to tell if she's lethargic. The crusties seem to prefer moist areas, eyes, lips, where her nose meets her fur, and not anus. :( I know I should go to the vet, but treatment 4, I think maybe I should see a new vet? Or stick with the one that knows her history. I think it might be yeast, not bacteria.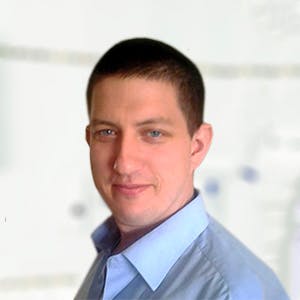 3320
Recommendations
Some dogs may be more prone to infections than others, however there may be an underlying conditions which may be making Lady susceptible to infection; without examining Lady I cannot say whether your Veterinarian is taking the right action or not but with the recurring infections it may be a time where a sample is taken for culture and identification so that a more appropriate treatment may be found. Regards Dr Callum Turner DVM
Add a comment to Lady's experience
Was this experience helpful?
Bella
pit mix
12 Years
0 found helpful
I have dog that dental cleaning and removal teeth because her breath smelled like garbage three times. The vet gave me antibiotics n the smell stopped. Once the treatment ended the smell returned. Does she have a yeast in her mouth??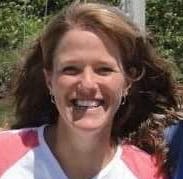 1611
Recommendations
Thank you for your email. The smell should not return after her dental cleaning, although I don not know how long ago the cleaning was. If the smell has returned, she should be re-examined by your veterinarian to determine what the cause might be. They'll be able to do a thorough oral exam and see what might be happening.
Add a comment to Bella's experience
Was this experience helpful?
Cisco
Medium mixed
9 Years
0 found helpful
Hello,
My male dog Cisco has had chronic diarrhea since first of February. Was given meds for Colitis but didn't help. A stool culture said Campylobacter and he was given Chloramphenicol which has helped but still soft loose stools, got a call from vet today said the second culture said high intestional yeast and to pick up meds which I am. Please your opinion please. He has a pretty good appetite. He has always been healthy and active before this.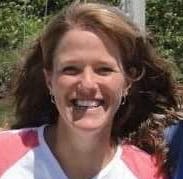 1611
Recommendations
Thank you for your email. Without knowing more about Cisco and his situation, it is difficult for me to comment, but I think many times when dogs have chronic diarrhea, a low fat prescription diet and probiotics help quite a bit, along with any medications that might be necessary. Probiotics can help re-establish healthy bacteria in the gut, and can be quite helpful.
Add a comment to Cisco's experience
Was this experience helpful?
Lola
Maltese
5 Years
1 found helpful
Hi I think my Maltese dog has a yeast infection, she has never has red tear stained eyes or feet and she has badubreath too. She is biting her nails and licking too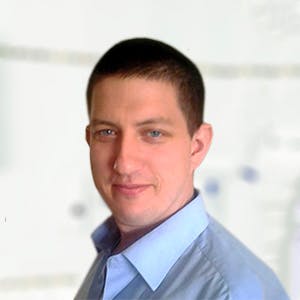 3320
Recommendations
Tear staining may be attributable to a yeast infection but may also be attributable to other infections, allergies, poor quality food, eye conditions among other causes; however the paw staining brown is indicative of a yeast infection, you can get medicated shampoos from your local pet shop to help but you may require systemic antifungal medication from your Veterinarian as well. Regards Dr Callum Turner DVM
Add a comment to Lola's experience
Was this experience helpful?
Jeter
American bull dog boxer mix
5 Months
1 found helpful
My five month old shelter pup had parasites as a younger pup and as such was on several weeks of antibiotics. She's never has had hard b.m. We fostered her since she was 7 weeks old. A few weeks ago her vagina had a discharge diagnosed as yeast infection. Then it moved to her ears. She's now 50 pounds and has been on fortaflora and a fish oil. While her skin looks better and she doesn't seem to have a vaginal discharge, she still has diarrhea; sometimes it a thick blob and other times it's very watery. What can we do? We have been seen by 3 different vets and she's still experiencing the same issue.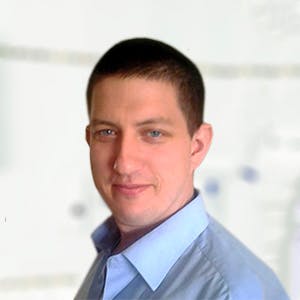 3320
Recommendations
I would suggest getting a faecal sample done to check for protozoa as this may be causing the diarrhoea; also food sensitivity may also cause loose stools. If you haven't tried yet, plain canned pumpkin can help firm up the stool by absorbing some of the water content. Also, I would look into enteropathies or malabsorption syndromes which may be causing some gastrointestinal irritation. A bland diet of chicken and rice may help to calm the stomach for a few days before slowly reintroducing the normal diet. Regards Dr Callum Turner DVM
Add a comment to Jeter's experience
Was this experience helpful?
Zoey
Goldendoodle
5 Months
0 found helpful
Hi! My 5 month old Goldendoodle is 3 days away from finishing a 4 week course of antibiotics (Augmentin) for bladder/kidney infection. About a week, maybe 2, ago, we started noticing her ears were red and had little bumps in them. It has gotten worse and immediately after eating her limited ingredient diet food (which she has been on for 3 months), her ears would become more inflamed. We switched her food thinking it was allergies, and after 2 meals of her new food, her ears are becoming extra inflamed on this as well. She's also itching her ears and chewing her paws a little bit.

I originally thought this was a food allergy, but now I'm thinking yeast infection due to the antibiotics. Her ears also have a different odor to them. It's just weird that it gets worse immediately after eating.

So my question is.... do you think this is a yeast infection? If so, is the food she is on a concern since she is finishing a course of antibiotics?

Thanks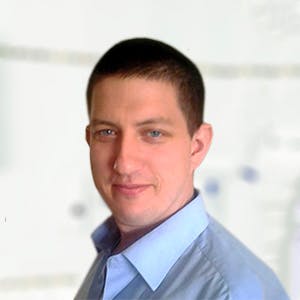 3320
Recommendations
Ear infections may flair up due to a variety of reasons including food, medication, environment (wet, humid), activities (swimming), anatomy (drooping ears) and other factors. For the time being, whilst the remaining course of antibiotics are being given; you could try to treat the ears with a topical ear cleaner which is available from your local pet shop and follow the instructions carefully. If there is a relationship between eating and inflammation of the ears, it would be best to have an allergy test to see which ingredients Zoey may be sensitive to. Regards Dr Callum Turner DVM
Add a comment to Zoey's experience
Was this experience helpful?