What is Malocclusion of Teeth?
When a dog's teeth do not properly align, misaligned teeth (malocclusion) could result in a dog choosing only to eat certain types of food (usually bigger chunks and ditching smaller portions altogether), discomfort, the inability to close its mouth, a noticeable overbite or an abnormal jaw growth. While puppy teeth (deciduous) are commonly linked to the reason for oral complications, there are other reasons, too.
A puppy, designated as such if it's less than six months old, will have 28 baby teeth. When it reaches adulthood, the same canine will lose all of the "milk teeth" and have 42 adult teeth. Misalignment occurs when the puppy's baby teeth set incorrectly and when the adult teeth follow and worsen the problem due to size and a hereditary link.
Symptoms of Malocclusion of Teeth in Dogs
Sometimes called salmon jaw, two of the signs of a dog with teeth misalignment are either an overbite or a protruding lower jaw. The dog may also not be able to close its mouth or appear to always have the slightly open mouth of a fish.
Dogs with upper jaws that protrude over the lower jaw may take on the appearance of a parrot with the beak.
Other symptoms of a misaligned jaw include:
Food regularly falling from its mouth while chewing
Mixed dentition (puppy and adult teeth connected together or adult teeth not growing in)
Types
At approximately 10 months, a dog should have its full set of adult teeth. The ideal dog's teeth look like scissors once they've properly grown in, into a zigzag line.
There are several different types of malocclusion that may be diagnosed by the veterinarian; these include:
Overbite
Underbite
Level bite
Open bite
Anterior crossbite
Posterior crossbite
Wry mouth or bite
Base narrow canines
As mentioned above, a dogs bite will set at 10 months old. At this point, there is no chance that the improvement of malocclusions, such as an overbite or underbite, will happen on its own. Unbeknownst to some pet parents, there is a chance that your pets misalignment can worsen on its own. This is correlated to the fact that the permanent teeth are much larger than the baby, puppy, or "milk teeth." When this happens your veterinarian will most likely suggest teeth extractions to make room for the incoming or already set teeth.
Causes of Malocclusion of Teeth in Dogs
For some animals, the misalignment makes no difference and treatment is not required, especially if the teeth misalignment appears to be hereditary. For other animals that have misaligned teeth due to remaining deciduous teeth that just won't fall out, this is commonly why an overbite or jaw misalignment is usually a possibility. Tartar buildup and plaque from not brushing teeth may also lead to oral diseases and possible alignment problems.
Diagnosis of Malocclusion of Teeth in Dogs
Opting out of dental radiographs (X-rays) can lead pet owners to miss approximately 75 percent of dog health issues, including oral diseases.
For teeth misalignment, the X-ray will confirm the state of teeth cleaning and possible remaining deciduous teeth. The X-ray will also be used to look for any signs of pus cavities under teeth due to oral infections, foreign objects, cysts, tumors and whether it's safe to assume that the misalignment is hereditary or not. While some cases may be more obvious than others, two-thirds of a dog's teeth are under the gums so they may not be viewable from first glance to a pet owner or even veterinarians.
Potential jaw fractures and signs of temporomandibular joints (TMJ) will also be looked at, the latter of which may also make it difficult for a dog to chew its food correctly or even open its mouth without experiencing pain.
Treatment of Malocclusion of Teeth in Dogs
For dogs that have teeth misalignment but can bite, chew and swallow without any problems, there may be no need for treatment. In dogs that experience the teeth or jaw alignment due to genetics, not much can be done to "correct" it outside of neutering or spaying the animal so future puppies will not have the same problem.
However, for dogs that experience pain, the first resolution will more often than not be to remove deciduous teeth, which are notoriously linked to oral discomfort and diseases in dogs past the age of 10 months. Veterinarians will encourage pet owners to pay special attention to the pattern of their dog's teeth during the puppy stages to avoid long-lasting issues.
If a dog is experiencing unusual behavior (heavy gulping, salivation and constantly rubbing at its own face), it's in pain or, at least, irritated. If foreign objects are the cause, those will be removed immediately once an X-ray identifies it.
Braces may be necessary to save good teeth from being extracted unnecessarily, especially if missing teeth are leading to other oral complications. The size of the braces will heavily depend on the shape and the size of the dog's mouth and face.
Recovery of Malocclusion of Teeth in Dogs
Dogs who wear braces may first have to get used to chewing differently and not being able to eat hard, dry dog food. The dog will also have to give up any hard chewing toys, or it may risk a tooth fracture or braces coming out of alignment. Dog braces are worn for approximately six months to one year, but in extreme cases, it may take as long as two years to correct the teeth misalignment issues.
Dogs should recover from tooth extraction within a few weeks, but four- to six-week checkups are recommended at least two to four times a year, in addition to regular cleaning to make sure the dog's teeth continue to be healthy.
Malocclusion of Teeth Questions and Advice from Veterinary Professionals
Dakota
Saint Berdoodle
21 Weeks
0 found helpful
I took my 21 week old Saint Berdoodle for a vaccine this morning. My vet pointed out that one of her adult canines that is coming in looks like it may be misaligned. She recommended that we see a dental specialist. I have an appointment tomorrow, what can I expect to happen? I'm assuming X-rays are a definite..IF the tooth does happen to be coming in crooked what can or will be done with it? I appreciate any information you can give me!
Add a comment to Dakota's experience
Was this experience helpful?
Bertie
Airedale Terrier
8 Months
0 found helpful
I have an 8 month-old airedale puppy with a severe skeletal malocclusion, either caused by trauma or genetics. Her upper jaw is much shorter than her lower jaw and it's asymmetrical, causing crowding of her upper teeth. Her maxillary molars are positioned next to each other like a sandwich and she will likely need to get some of them pulled to avoid periodontal disease. She also has a missing molar that may be impacted due to the crowding. I am wondering, will pulling her crowded teeth will help her upper jaw grow at all? Is her jaw already fully developed at this age or is there a possibility of it growing more? I don't expect her upper jaw to ever reach full potential given the severity of her underbite, but I also want to do everything I can to prevent it from getting worse.
Add a comment to Bertie's experience
Was this experience helpful?
Rena
Poodle mix maybe
5 Years
0 found helpful
I recently got a dog from my mil, she doesn't know much about the dog's past.
Rena has an underbite and I noticed she picks through her food for the softer peices. I was wondering if I should take her to the vet and see if they need to be removed?
Add a comment to Rena's experience
Was this experience helpful?
bambam
21 Weeks
-1 found helpful
hi there. my dog fracture/broke his mandibular. ive been treating it myself due to lack of money, he seem to be doing fine, but his mandibular alignment is out, is there a cost effective way to correct the alignment (could i make a strap of some sorts?)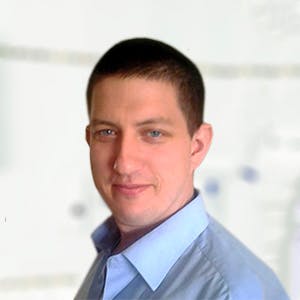 3320
Recommendations
While I am sympathetic to your financial situation, I recommend that you visit your Veterinarian to assess the extent of the fracture as well as any healing that has occurred to date. It is possible that Bambam may require wiring (and / or pinning) of his jaw to realign the fracture; without an x-ray it isn't possible to see the full extent of the damage caused. Whilst the fracture seems to be healing well for now (apart from the alignment); it may cause health problems later in life which may lead to an overall more expensive outcome. Regards Dr Callum Turner DVM
Omg who on earth would keep a dog with such a fracture without seeking an x ray and help if needed to correct the fracture regardless of cost as vet to work out cost and set up a payment plan if they would insurance though costly woyld have paid for this if you had full cover. Ii feel sure someone be it a vet or welfare or charity will help with medical costs do you not have a charity tbat if you are poor will cover some or all costs?? If you cant get help and can not afford vets bill you will need to face this faxt and hand over the dog to rescue you can not let the dog be in pain, and remember they will hide painnatural protection in wild. If you can afford even a payment plan with a vet tgen if you truely care and love your dog don't keep doing this its a serioys issue which you may be breaking tge law by not having your dog to a vet, but if i am honest hee sounds like you can not afford to keep a dog other than feding you are responsable for all issues it may need or face no matter how much the cost if you can't meet these needs ou realky should not have one. I am not being cinical just pointing out the obvious i gave too many pets dogs cats horses to insure all but i have an account when if ever i get big bilks and capital is low i can pay off each week or month it took a build up of trust because many had treatment were left to pay but never paid 1 penny hence fees are to be paid on the day some even want payment up front. I cant blame them i payoff all bilks as quickly as i can be it on tge day wheni get tge bill or over as short a period as i can my vet never charges me intrest and if i had no account i would set up eitger a deposit account to put cash in for vets fees or even as if i could do so with vet so when or if needed i would be in credit to cover or at least help pay fees
Add a comment to bambam's experience
Was this experience helpful?
Yanni
Bichon Frise
12 Weeks
0 found helpful
My 12 week old Bichon Frise has an overbite and the vet told me that he should have his two lower baby canine teeth removed. I would like to get a second opinion. At what age should he get this surgery done? Also, the cost of the procedure will be over $600. Is this the average cost?

Thank you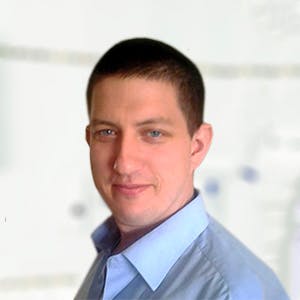 3320
Recommendations
You should get another opinion especially since Yani is so young, depending on the severity there may be some improvement as he grows; any price or details of the surgery are dependent on the case but you should see another Veterinarian for an examination to get their input. Regards Dr Callum Turner DVM
Add a comment to Yanni's experience
Was this experience helpful?
Anira
Giant Schnauzer
3 Months
0 found helpful
Just purchased a 3 month old female Giant Schnauzer puppy from Skansen's Kennel in Sebastopol, Ca.
Took her for her first vet appointment. Vet says she has a narrow mandible with k9's pushing into soft palate. She recommended seeing a Vet dental specialist. Maybe have to have all of puppy's teeth pulled out! That seems cruel to do.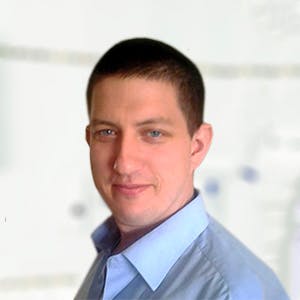 3320
Recommendations
Generally in cases where teeth may cause damage to soft tissues (gums and mucous membranes), hard tissues (hard palate or alveolar processes) or will cause discomfort whilst eating due to abnormalities it is in the dogs best interests to have the teeth removed; keeping the teeth where they may cause pain, discomfort or obstructs eating etc… would be more cruel. We need to look at the case from a welfare point of view; the Veterinary Dentist would be able to guide you better and may have other options depending on severity. Regards Dr Callum Turner DVM
Thank you for your advice. We have an appointment with a canine vet dental specialist. Hoping there will be a less invasive corrective procedure than pulling all her teeth. Whatever the specialist suggests will be taken into serious consideration. We want the best for our puppy. Just makes me angry that the breeder didn't mention this dental problem. She has been a breeder for many years! No excuse not to mention this defect in our puppy. Of course, we can't return her. Afraid she would be put down if given back to the breeder! Beware others, have someone who is able to quickly evaluate an obvious potential puppy's health problems before accepting a puppy from a breeder.
Add a comment to Anira's experience
Was this experience helpful?
Zuzu
mini schnauzer
4 Years
1 found helpful
Has Symptoms
Possible pain, disinterest in food
I have a mini schnauzer mix who enjoys playing with soft toys, but shes never been very interested in her hard dog food and recently I wondered if that had to do with her teeth. Both her upper and lower incisors jaunt out and it looks like she has a mix of baby and adult teeth. Could she at her age still be in pain from her teeth? And if so what should/can be done?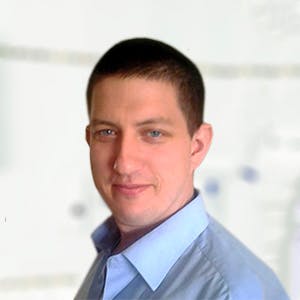 3320
Recommendations
Any long term issues with retained 'baby' teeth should have been picked up by your Veterinarian during annual physical examinations before vaccination etc… however, issues with teeth or the jaws may cause a malalignment of leading to pain or discomfort when eating especially if the teeth impact against the soft tissue of the gum, palate or lips. You should have Zuzu examined by your Veterinarian to be on the safe side. Regards Dr Callum Turner DVM
Add a comment to Zuzu's experience
Was this experience helpful?
Piper-Gracie
Jack-A-Ranian
7 Months
0 found helpful
Our Piper has a malocclusion where the canines curve inward instead of out or straight. She does have a little difficulty picking up food, but very minor. We can't see any damage to her hard palate. Our vet has referred us to a dental specialist, calling it parrot mouth. From what I've read it doesn't sound like an overbite. I know we'll have to wait for the specialist's diagnosis, but we are wondering if you've dealt with this before, and what options we are looking at. She has no baby teeth left. She's Jack/chi and Pom- and also adorable.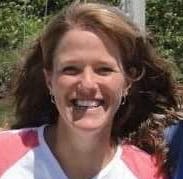 1611
Recommendations
Thank you for your email. Without seeing her mouth, it is difficult to say what may happen when you se the specialist for Piper-Gracie, but soem options generally for maloclusions are to leave the teeth alone if she is able to eat and the teeth aren't causing any damage to the other structures in her mouth, to have braces but on (some veterinarians are able to do this), or to extract any teeth that are causing problems. Once you see the specialist, you will have a better idea as to your options. I hope that all goes well for her!
Add a comment to Piper-Gracie's experience
Was this experience helpful?
Rosie
Pomeranian
12 Weeks
0 found helpful
Hi, I have a 12 week old Pomeranian puppy who has a slight underbite. Both her parents are show dogs with a good Scissor bite. Is my puppy going to always have this underbite? She is so beautiful and I want to show her at champion level, which requires a perfect Scissor bite. Your advice will be very appreciated. Thank you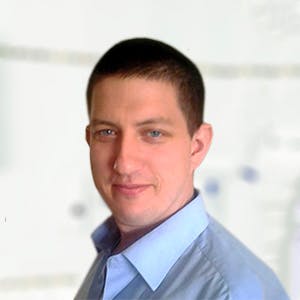 3320
Recommendations
At twelve weeks, it is very early days; some puppies grow into their jaws whilst others require surgical correction. If the underbite is mild, it may correct itself with time but I cannot give you any assurances that this would be the case; by seven or eight months you'll have a better idea of how it is going to be. Regards Dr Callum Turner DVM
Add a comment to Rosie's experience
Was this experience helpful?
Ellie
English Cocker Spaniel
1 Month
1 found helpful
Do underbite usually correct themselves after the milk teeth fall out or does the alignment of the jaw remain the same. My dog has a slight underbite (first front four teeth on the the bottom, canine teeth are scissor) and not all of her milk teeth have fallen out. It is a very slight but it is enough of a bite problem to throw things off. It doesn't effect her, but I would just like to know if the underbite will get any better or remain the same. Thank you so much.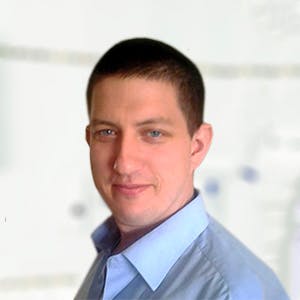 3320
Recommendations
I cannot guarantee that Ellie's underbite will get better, but in many cases as a dog ages an underbite will correct itself especially if it is mild in severity. Many dogs with mild underbites which do not self correct will not have any real problems in adulthood. Regards Dr Callum Turner DVM
Add a comment to Ellie's experience
Was this experience helpful?
Bailey
English Cocker Spaniel
13 Weeks
1 found helpful
My dog Bailey has an underbite. It isn't very severe but what are the chances of her underbite going away on its own. we are supposed to pick her up but we are not sure about the fact if her underbite will go away.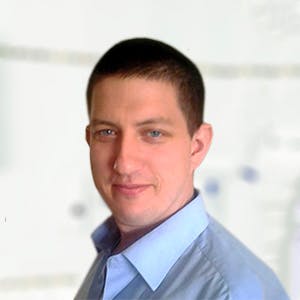 3320
Recommendations
Underbites are not uncommon in puppies and sometimes they correct themselves within six or seven months of age; I cannot give you any specific numbers or assurances that the underbite will go away on it's own, but minor underbites may not cause much trouble from a health point of view. Regards Dr Callum Turner DVM
Add a comment to Bailey's experience
Was this experience helpful?
Anira
Giant Schnauzer
6 months
0 found helpful
Have Giant Schnauzer 6 months old puppy who has one lower canine tooth that is causing problems with impacting her upper palate. She had a cyst removed on her heard. (Nuchal cyst) and had an allergic reaction to the anesthetic. ? Which part of the anesthetic meds caused the reaction..Propofol, Midazaman?or Buphrenorphine? So, don't wa;not any unnecessary anesthetic given. Dental vet offered these options to correct the one canine tooth problem: Dental braces (required anesthetic..plus our dog is a heavy chewer which could dislocate the braces and have to have antesthic again) other option: tooth reduction and vital pulp therapy...which requires anesthetic to treat then again for 6 mo checkup and every year anesthetize every year for check up for 5 consequetive years)
Would there be any future problems if we just had the one canine tooth extracted? So, no further need for anyone more anesthesia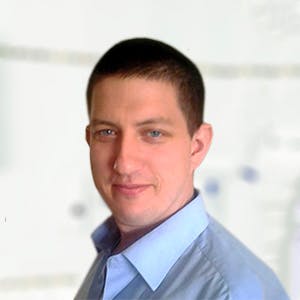 3320
Recommendations
I cannot say which anaesthetic caused the reaction, but there are other various anaesthetic protocols which do not use these anaesthetic agents so there are other options; propofol does come in a soybean oil and egg fat based suspension so dogs with soy or egg allergies shouldn't be given propofol. Your Veterinarian would be able to plan a different anaesthetic protocol using alternative anaesthetics (we have multiple different combinations at our disposal - just a case of being more cautious second time round. Regards Dr Callum Turner DVM
Add a comment to Anira's experience
Was this experience helpful?
Huxley
Labradoodle
7 Months
0 found helpful
I have a dog aged 7 months old. His puppy teeth were removed as causing indents in his upper plate due to extended bottom jaw. His adult teeth have grown through and the same issue occurs. He is booked in to see a specialist where filing of the bigger teeth will be considered. The treatment is expensive and our pet insurance does not cover dental. Therefore we need to save up in the next 3 months but I am concerned whether this should not wait. He has no problem eating and does not seem in discomfort. I would appreciate your advice.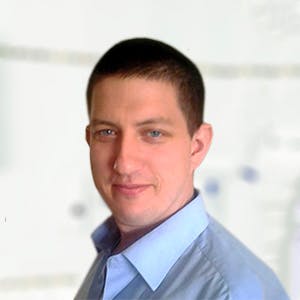 3320
Recommendations
There are varying degrees of severity and without examining Huxley's teeth I cannot say for sure what the course of treatment should be; if there are no issues with the teeth irritating the soft tissue of the mouth, I wouldn't be too concerned but you should keep a close eye on things. I think you should visit a Dental Specialist just to get an idea of possible options and pricing of surgery if required. Regards Dr Callum Turner DV
Add a comment to Huxley's experience
Was this experience helpful?
Ellie
Border Collie
5 1/2 months
0 found helpful
I have a 5 month old border collie pup and she has a class 2 malocclusion. Her lower canines (permanent ones) were poking into her hard palate making small holes, but have moved significantly in the past couple of weeks. One is on the outside of her upper canine , there is a small "dent" like mark from the inside of the lower canine. The other one is almost on the outside, but is currently making a small hole behind and just to the outside of the upper canine. I can see a bit of the upper canine that should be under the gum. Am I naive to think that it will move the last little bit and not be a significant issue ? She doesn't appear to be in any discomfort and eats and drinks readily. An vet dentist said that if we do braces , they will have to remove all 6 the lower incisors to prevent damage.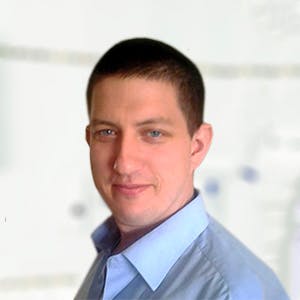 3320
Recommendations
At five months, Ellie still has some growing to do and it isn't naive to think but you should prepare yourself that it may not line up; time will tell though. Some cases do self resolve but in others correction is required which may include a variety of different techniques depending on the severity of the malocclusion. Regards Dr Callum Turner DVM
Add a comment to Ellie's experience
Was this experience helpful?
MARTY
Maltipoo
11 Months
0 found helpful
My 11 month puppy has a few permament teeth that started to come in and then stopped. I'm wondering if theyll ever come all the way through instead of just poking through. He also had a few baby teeth pulled when neuter and no permament teeth were underneath.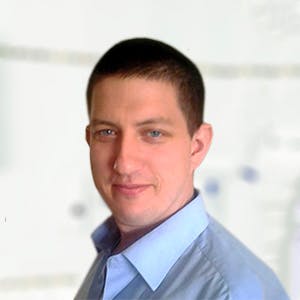 3320
Recommendations
It would be best to have some x-rays taken of Marty's teeth/jaws to see if there are some teeth under the gumline and whether the other teeth are partially formed under the gums. This would be the next step in the course of action as we cannot know for sure without the oral x-ray. Regards Dr Callum Turner DVM
Add a comment to MARTY's experience
Was this experience helpful?
Bindi
Pomeranian
5 months
0 found helpful
I have a 5 month old puppy who I noticed has a slight underbite is it possible for it to get worse with age or is there a chance it will correct itself. Also, how can I tell if its hereditary or just a caused by her baby teeth. I planned on breeding her but don't want to if it is hereditary.
Thank you!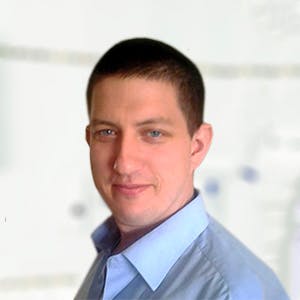 3320
Recommendations
Usually hereditary malocclusions are caused by skeletal deformity of the jaw leading to malpositioning. Many dogs grow out of malocclusions and you should know within two months or so the full picture; x-rays of the teeth and jaw will be useful to determine whether there is a genetic component or not, your Veterinarian will be able to guide you with this at the time. Regards Dr Callum Turner DVM
Dr Turner,

Could you explain the skeletal deformity in more detail? Is it when the upper jaw is shorter than the lower jaw, or is the deformity something else?

Thank you!
Add a comment to Bindi's experience
Was this experience helpful?
Portia
Spinone Italiano
9 Weeks
1 found helpful
My 9 week old Spinone Italiano has malocclusion causing her baby canines to poke into her soft palette. My vet wants to remove the lower canines saying that will give the jaw space to grow. Is this true? My breeder thinks the teeth would respond to chewing on a hard ball. What do you think?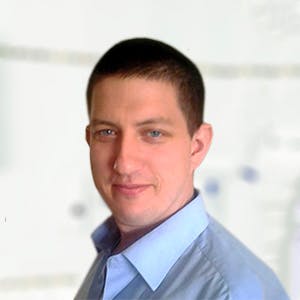 3320
Recommendations
Each case is different, some minor cases of malocclusion may spontaneously resolve whilst other cases require surgical extraction of the offending teeth; I would recommend speaking with a Veterinary Dentist about your options as their experience will be able to guide you better. Many times surgical extraction is the best course of action, if the malocclusion isn't causing any pain or discomfort then a wait and see approach may be taken but if there is pain and physical damage to the palate you should have the teeth extracted or visit a Veterinary Dentist. Regards Dr Callum Turner DVM www.avdc.org/malandortho.html
Add a comment to Portia's experience
Was this experience helpful?
Romio
Maltichon
8 Years
0 found helpful
Has Symptoms
From the pictures, a tooth is peeking from bottom
I'm looking to adopt a dog and I'm not familiar with the medical terms used in the description of the dogs condition.
This is what is described:
Medical Summary Microchip: negative, placed 981020019738147 Sex: intact male Age: reported 8y Mentation: BARH Eyes: clear Ears: clean Nose: no d/c Teeth: severe ddz, loose insertions and heavy calculus, maloclusion If abnormal BCS: WNL 5/9 Skin: WNL Hair Coat: slightly matted Declawed: N/A Any injuries: no Behavior: allowed all handling, friendly and quiet Medication: N/A, preventatives given
Weight 7.2
Can You please let me know around how much will it cost to fix up the dog and if his condition is bad? Because I'm afraid to take him home and not be able to afford the veterinary fees for him.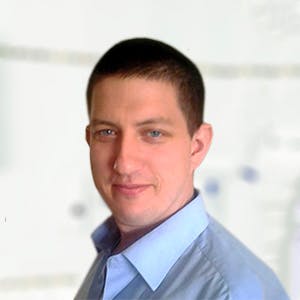 3320
Recommendations
OK, lets break down each section of the information given about Romio's teeth (Teeth: severe ddz, loose insertions and heavy calculus, malocclusion). Severe ddz: severe dental disease - so think gingivitis and periodontal disease; Loose insertions: teeth are loose or moving - will most likely need to come out; Heavy calculus: calcified dental plaque - the buildup of plaque on the teeth have calcified and irregular hard masses on the teeth and gums; Malocclusion: teeth not lining up properly - probably due to them being loose and general poor history of dental hygiene. Romio will need to have extractions, dental cleaning, scale and polish (if teeth remain) which can be costly depending on your location; overall depending on severity and your location in total $500 to over $1,000 is a very general price range based on the limited information and the amount of cleaning and general work required. Regards Dr Callum Turner DVM
Add a comment to Romio's experience
Was this experience helpful?
Nimbus
Coton de Tulear
7 Months
0 found helpful
I have a 7 month old Coton de Tulear who was severely injured when he was 4 months old by another of our dogs. He had a jaw fracture right behind the mandibular canines, which at that point had not erupted yet. The doctors operated on him and sutured his gums together. Now his fracture is completely healed but the two mandibular canine are showing signs of malocclusion. In his last examine, the doctor said he is experiencing pain and I should get the procedure done asap. They recommended extraction of both deciduous teeth or a crown reduction. When I examine my dog, I can see one of the canine teeth just barely touch the roof of his mouth and the other barely touching the base of the maxillary canine. He also doesn't exhibit symptoms of pain. Although, he is a picking eater and has a very calm temperament, so I can't tell at the moment if he is in discomfort. I really don't want him to go through another procedure if it's not necessary. On top of that, I don't have the money to do another procedure. Would it be wise to wait a little longer and see how his jaws fully develop or should I consider doing it now?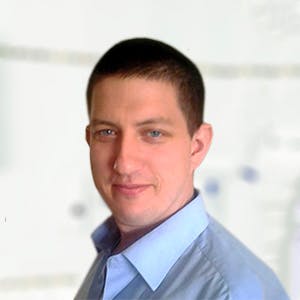 3320
Recommendations
Thank you for your question. Your Veterinarian has mentioned that the malocclusion is causing Nimbus pain which may tie in to your comment about him being a picky eater; his eating habits may be based around his discomfort whilst eating. Given the location of the law fracture three months ago I would recommend surgery to remove the teeth (or perform a crown reduction) based on the Veterinarian commenting on pain and Nimbus's eating habits to prevent possible problems during oral development and to ensure that he has no discomfort whilst eating (or chewing toys etc…). The comment I have written is based on the information you have provided since I haven't examined Nimbus myself. Regards Dr Callum Turner DVM
I have a 3 mo old Teddy Bear.
His underbite is awful and he doesn't seem to be able to pick up his food to eat.
He chews and swallows fine.
I hand feed him a few pieces at a time,
I have a three month old baby pittbull, she has a overbite and I have been noticing her teeth at the bottom are making little holes at the roof of her mouth. This is very scary I don't want her in pain or anything, I have never had a dog with this problem or know anyone that has delt within this. what can I do to help my puppy ?
My puppy has a over bite and has her bottom teeth making little holes at the top of her mouth what can I do ?
Add a comment to Nimbus's experience
Was this experience helpful?