What is Insulinoma?
Canine insulinoma is a rare disease, yet it is the most common tumor of the endocrine pancreas. Insulinomas receive this name because they affect the endocrine functions of the pancreas, which handle hormone control—including insulin. Most regularly, insulinomas put an excess of insulin into the body. Insulinoma occurs most often in middle-aged and older dogs, averaging nine years in age. They affect both sexes and are more likely in larger breeds. The most commonly afflicted breeds are German Shepherds, Irish Setters, Boxers, Golden Retrievers and Terriers.
There are two distinct types of pancreatic cancer — exocrine and endocrine. Insulinoma falls into the latter category, affecting the hormone secretion by the pancreas, causing an excess of insulin to enter the body. This excess of insulin induces hypoglycemia (low blood sugar) in the body, and can result in a number of symptoms, including confusion, weakness, seizures, and collapse, up to and including death. Treatment almost always requires surgery, which can be risky and not always effective. Average life expectancy ranges from 6 to 24 months after diagnosis.
Book First Walk Free!
Symptoms of Insulinoma in Dogs
Canine insulinoma affects the endocrine function in a way that an excess of insulin is put out into the body. This excess of insulin induces hypoglycemia (low blood sugar) in the body. This decrease in blood sugar can result in the following symptoms:
Lack of coordination
Confusion
Lack of alertness
Changes in behavior
Weakness
Disturbance of vision
Muscle degeneration
Decrease in reflex of appendages
Seizures
Collapse
Coma
Death
Types
There are two distinct kinds of pancreatic cancer, both of which have separate symptoms, diagnoses, and treatments.
Exocrine carcinomas are cancerous tumors that impact the exocrine functions of the pancreas. An exocrine carcinoma impacts the digestive enzymes produced by the pancreas. Exocrine carcinomas spread quickly to the lining of the stomach, liver, and other organs.
Endocrine carcinomas are cancerous tumors that impact the endocrine functions of the pancreas. An endocrine carcinoma impacts the hormone production of the pancreas. These tumors can affect other parts of the body through their influence on hormone production. Additionally, they may spread quickly to the liver and lymph nodes.
Insulinoma is an endocrine carcinoma that primarily affects the production of insulin by the pancreas, causing a decrease in blood sugar known as hypoglycemia.
Causes of Insulinoma in Dogs
As with many forms of cancer, there is no definitive cause for pancreatic cancer. It is believed that there is a genetic component to the likelihood of this cancer occurring, supported by the prevalence of the disease in certain breeds and body types. Ultimately, any definitive causation of pancreatic cancers, including insulinoma, is unknown.
Diagnosis of Insulinoma in Dogs
Because of an insulinoma's effect, a persistent case of hypoglycemia is very suggestive of the presence of an insulinoma. To diagnose an insulinoma, multiple tests may be conducted, including:
Multiple blood tests
Analysis of insulin and glucose levels
Abdominal ultrasound/x-rays
Abdominal surgery
In most cases, abdominal surgery is required to definitely diagnose insulinoma. The process involves opening the abdomen so that the surgeon can feel the pancreas for any tumors. In addition, a blue stain is used to mark any insulinoma cells in the pancreas.
Treatment of Insulinoma in Dogs
There are a few initial steps in treatment that can aid in regulating the dog's blood sugar:
Feeding the dog small meals through the day
Medication to help raise blood sugar
Diazoxide can be used to supplement insulin secretion
It is important to address the hypoglycemia and get it under control before continuing treatment for the insulinoma. Once the hypoglycemia has been addressed, surgery is usually the only successful treatment for insulinoma, and even then the prognosis is poor. During surgery, the dog will be monitored for pancreatitis, which can be fatal.
There are several medications that can aid in suppressing insulinoma and keeping it from spreading, but be aware; they can have toxic side effects.
Recovery of Insulinoma in Dogs
After surgery, the dog will have a recovery period and will need to be monitored closely for reoccurrence of hypoglycemia. It's possible that the veterinarian will suggest dietary restrictions and multiple feedings through the day to maintain blood sugar. In the event that hypoglycemia is still present after surgery, this means that part of the tumor is still present in the body. At this point chemotherapy may be required, but the prognosis for survival is not good. On average, survival rates of insulinoma range from 6 to 24 months after diagnosis.
Insulinoma Questions and Advice from Veterinary Professionals
Rambo
Boxer
10 Years
1 found helpful
I took my almost 10 year old boxer into the vet two days ago as he was very lethargic, drinking a ton of water and would not eat. They tested his glucose and he was 1.7. They gave him two cans of dog food and got his glucose up to 2.7 by the time he was ready to come home. Blood tests showed pancreatitis (this is his 4th time having it in about 2 years). Liver and kidney enzymes looked ok. They're testing him for insulinoma, I have yet to receive results, expecting them next week. I have been feeding him small meals 6-8x a day and I measured his blood sugar today and it was 3.8 mmol/L. Energy is a lot better. He also has a history of hypothyroidism and idiopathic epilepsy which started March of 2017 (taking phenobarbital and sodium bromide for that). He was on prednisone but we had to wean him off as he was displaying Cushing-like symptoms (he was tested and does not have cushings though)

Is it possible that it could be something other than insulinoma? If it is insulinoma, at what point would surgery be "not worth it"? If we were to do an X-ray/ultrasound and found it metastasized would there essentially be no point in doing surgery as it wouldn't really affect his outcome? I love my dog and want to do what I can for him but paying thousands for surgery that won't really buy him any extra time would be a difficult decision to make.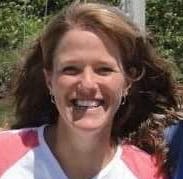 1408
Recommendations
Insulinoma would be very high on the differential list, and you will know more once the test results come back. If it is, doing an ultrasound would be the next best thing to do, as if the tumor is small, surgery and chemotherapy may help. If the tumor has spread, there may not be value in surgery. I hope that everything goes well for Rambo.
Was there any diagnosis for Rambo? My dog has the same symptoms of hypothyroidism & seizures. Insulinoma is also a possibility for the cause of the seizures that began March of 2018.
Add a comment to Rambo's experience
Was this experience helpful?
Tucker
German Shorthaired Pointer
9 Years
1 found helpful
My dog Tucker has just been diagnosed with insulinoma. When I found out I immediately said yes to surgery but after doing some research I'm a little skeptical. Everything I read has been negative stating that on average Everything hypoglycemia comes back 8 months after surgery. I don't know if I can go through with the surgery knowing that the recovery period would be very painful for him and no guarantees that quality of life returns to normal. After completing the ultrasound my vet believes that there is only one tumor but but there may be some that the ultrasound couldn't pick up. As for his demeanor he moderately active, goes for long walks and occasionally runs and plays at at the dog park, but he is not as active as he was 2 months ago. What can I expect if I decide not to go through with surgery? Lifespan? Slow deterioration? weight loss? Medicine?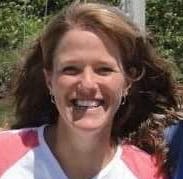 1408
Recommendations
Depending on the stage of cancer that Tucker is in, there may be dietary or chemotherapy options for him if you decide not to have surgery done. Insulinomas tend to be fairly aggressive cancers, and he may decline quickly without treatment. If you are not going to have surgery, and the surgery is not without risks, so that is a valid decision, it would be best to talk with your veterinarian about medical therapies and whether they may help extend the quality of Tucker's life. I hope that you are able to keep him comfortable for a while longer.
Add a comment to Tucker's experience
Was this experience helpful?
macy
lab
10 Years
0 found helpful
Im trying to figure out a good diet for my dog with insulinoma .. she has refused to eat her hard food sense she was diagnosed. We have been feeding her small meals every four hours of boiled chicken, white or brown rice and wheat bread. She is taking prescribed steroids. just looking for something more to feed her - she doesn't like can dog food either...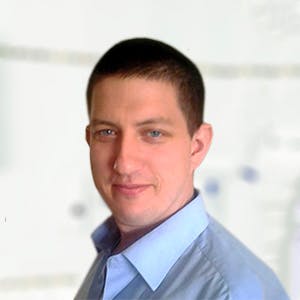 2995
Recommendations
There is no one fits all diet for insulinoma, however a high fibre diet is considered to be best; your Veterinarian should be working with you on diet and medical therapy to help stabilise blood glucose levels. The first link below is to a veterinary diet website which offers advice on veterinary nutrition for various conditions. However, surgery is the best treatment to manage this condition. Regards Dr Callum Turner DVM www.petdiets.com/Ask-the-Nutritionist www.acvs.org/small-animal/insulinoma
Add a comment to macy's experience
Was this experience helpful?
Rambo
Boxer
10 Years
0 found helpful
Medication Used
Phenobarbital sodium bromide
I asked a question previously about my dog Rambo who may have insulinoma. I am still waiting on test results to come back but I have been testing his blood sugar and he seems to have reactive hypoglycaemia. His blood sugar drops after eating instead of raising. For instance, today before eating he was 3.9. I fed him then retested an hour later and it was 3.2. An hour after that it went back up to 3.6 and then at the 3 hour mark right before I fed him again it was 3.4. I've tested him before a meal and then after (between 30min to an hour after) and every time his blood sugar has dropped. What does this indicate? Does it fall in line with insulinoma?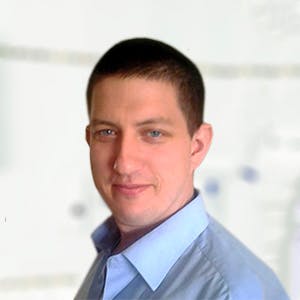 2995
Recommendations
Some cases of insulinoma may show postprandial hypoglycemia, but it isn't a characteristic of insulinoma enough to base a diagnosis on; you should wait for the test results to come back and consider having an ultrasound done to see if an insulinoma can be identified. However the main reliable method of diagnosis is visualisation during an exploratory laparotomy (celiotomy). Regards Dr Callum Turner DVM
Add a comment to Rambo's experience
Was this experience helpful?