What is Bacterial Infection (Streptococcus)?
There are good and bad bacteria in all of us, including our dogs. Once in awhile, a bacterium causes an infection and makes your dog ill. This usually happens because your dog's immune system is low for some reason, such as a recent illness or with very young or old dogs. The Streptococcus canis bacteria is one that can cause an infection and illness in your dog. Since it is already present in your dog's body, it does not take much for the bacteria to cause an infection if your dog has recently been sick. This is also common in puppies that are not immune yet and older dogs whose immune system is weak. When a dog's immune system is weakened for any reason, it is easy for the Streptococcus canis bacteria to invade areas where they do not belong and cause a bacterial infection.
Bacterial infections (Streptococcus) is a common infection caused by a naturally forming and necessary bacterium. This bacterium are usually found in the dog's respiratory system, intestines, urinary, and genital tract, but sometimes cause isolated infections in a dog anywhere in their body.
Book First Walk Free!
Symptoms of Bacterial Infection (Streptococcus) in Dogs
Although there are many symptoms of a bacterial infection from Streptococcus canis bacteria, these are the most common ones:
High body temperature
Sores and abscesses on the dog's skin
Infected cuts
Refusing to eat food
Coughing
Nasal discharge
Throwing up
Obviously infected areas of skin, ears, and eyes.
Urinary tract or respiratory system infection
Inflammation and redness
Abrasions
Difficulty walking
Painful urination
Weakness
Refusal to play or exercise
Excessive sleepiness
Types
Skin Infection – Lesions and abscesses on skin anywhere on the body
Throat Infection – Pain when eating and drinking, refusing food and water
Urinary Tract Infection – Pain with urination, frequent urination, blood in urine
Respiratory Infection – Coughing, vomiting, high fever, breathing difficulty
Sinus Infection – Runny nose and watery eyes
Causes of Bacterial Infection (Streptococcus) in Dogs
Puppies that have not had their shots yet and no antibodies
Weakened immune system
Untreated abrasions and sores on skin
Contact with other animals sick with bacterial infection from Streptococcus canis
Diagnosis of Bacterial Infection (Streptococcus) in Dogs
Diagnosing a bacterial infection from Streptococcus canis in your dog depends on the symptoms and what your veterinarian finds with a physical examination. The vet will need to know about your dog's medical history and whether there have been any illnesses or accidents recently.
After a physical examination, the veterinarian will need to do several lab tests:
Complete blood count (CBC)
Blood gas and chemical panel
Urinalysis
Bacterial culture
Fungal culture
Throat and nasal swab
Skin scrapings and biopsy
Allergy testing
If the veterinarian suspects the infection has spread throughout your dog's body, they will take some digital radiographs (x-rays) of the chest and abdomen area. Your veterinarian may need to do an ultrasound, MRI, and CT scan as well.
To rule out any other disorders, the veterinarian may also do an endoscopy and laryngoscopy. An EKG or ECG may also help the veterinarian rule out heart problems.
Treatment of Bacterial Infection (Streptococcus) in Dogs
Treating the bacterial infection from streptococcus canis depends on where the infection has infiltrated. The veterinarian may want to hospitalize your dog while giving him IV fluids and antibiotics if the infection is severe or causing life threatening symptoms. If the infection happens to be in your dog's skin, your veterinarian will apply topical antibiotics and ointment and send you home with the medicine and antibiotics. Be sure to follow the veterinarian's directions carefully to get rid of the infection. It is essential you do not stop giving your dog the medicine when he is feeling better. Give your dog all of the medication as directed until it is gone or the infection will come back and be even worse.
Recovery of Bacterial Infection (Streptococcus) in Dogs
If your veterinarian schedules a follow-up appointment, it is important that you show up. The veterinarian will give your dog a complete physical examination to make sure the infection is completely gone.
Be sure to feed your dog high quality food and fresh water, use stainless steel food bowls, and call your veterinarian if your dog gets worse or if the symptoms go away and then comes back. Give your dog plenty of exercise, including walking every day and maybe the dog park on the weekends.
As long as there are no complications, your dog should be completely recovered and ready to get back to his normal activities within a week.
Bacterial Infection (Streptococcus) Questions and Advice from Veterinary Professionals
Lucy
French Bulldog
9 Years
1 found helpful
We just adopted an 8 or 9 year old French Bull Dog. I had an appointment with her new vet on her first day. When she arrived she was covered with bumps all over body. Mainly her torso and behind her neck. I was told by the prior owners that it was most like a food allergy since the dog also has dermatitis an allergic to wheat and they had just started a new food.

Upon examination our veterinarian immediately pointed out that it was a streptococcus infection that is been going on for quite a while. There were old scabs and new wounds on her skin.

She shows signs of being itchy throughout the day by rubbing her body against our sofa and sleeps allot. So soundly she doesn't even know when I walk in the front door.

She she was prescribed antibiotics for three weeks. We have follow up appointment next week. Our veterinarian added that there's a possibility that this first antibiotic may not work and it may take another antibiotic an additional three weeks to clear it up. Our are veterinarian told us it's treatable but could take up to six weeks,

Its been one week since she has started the medication a
Add a comment to Lucy's experience
Was this experience helpful?
Max
Australian Cattle Dog
12 Years
0 found helpful
I gave my 12 year old Staffy x Cattle Sat 5th of Jan. On the Monday he woke up with scabs on his head, swollen face and bloody ear. The vet said he had a terrible ear infection and gave PMP ear suspension drops for his ear and Neocort for his wounds. At this time he was still eating, drinking and active. 6 days later I rushed him to the animal hospital as we could not wake him up and he became very lethargic. They told me he most likely had lymphoma. I went to my regular vet, he had a blood test done and we waited for results. The following days he barely ate (became very picky), was barely drinking water, and just wanted to sleep. He is also starting to struggle with this back legs. My vet called me to let me know it wasn't lymphoma but could be a different type of cancer (as his white blood count was high) but we'll need to do an ultra sound. Its been 3 weeks since his ear infection and he is deteriorating fast. Before all this he was a healthy/active dog. He had a blood test 6 months earlier and it came back perfect. Could he have not have streptococcus?
Did you ever find out what this was?
Sorry gave him a shower on Saturday 5th
Add a comment to Max's experience
Was this experience helpful?
Munch
Chihuahua
8 Years
0 found helpful
Has Symptoms
Refusal to play or exercise Excessi
respiratory system infection
PLEASE...SOMEBODY TELL ME WHAT I CAN DO!! I have a Chihuahua, nearly 9yrs old. When he was around 2 he started having a hacking cough; took him to the vet and they said he had allergies and needed allergy med. He was on it for years and still hacked/coughed. About a year ago I witnessed him cough up blood and knew it wasn't allergies. Bloodwork, test, a respiratory flush that produced mucus and pus/infection which showed he has staph(repertory) and strep; he immediately was put on antibiotics and other meds and it looked like he was on his way to recovery. Well, here we are, still shoving pills down his throat, which he's been a number of different ones. He's on prednisone and a new/another antibiotic, the name I can't recall at the moment. Being 9, I'd say he's been suffering from this for 7yrs; you can imagine how I feel with him being misdiagnosed all this time. I want him to have good quality of life and for however long I have him to no longer suffer. WHAT CAN BE DONE?!
Sounds like mites got him. It can cause strep and staph, demodex mites are pretty intense, and although he may not have sores, the licking of the bacteria the mites secrete would cause an infection in the body,
Add a comment to Munch's experience
Was this experience helpful?
Max
German Shepard Great Pyrenees mix
3 Years
0 found helpful
We just adopted him from a animal shelter near by and he hasnt really been wanting to eat, though he has been drinking a lot of water today he just started to have yellow nasal discharge. He has been coughing but i thought nothing of it till now i dont have the money to take him to the vet or anything and i dont know what to do. according to the animal shelter he is all up to date on his shots except his rabies so i dont understand what exactly is going on.
From WA. Now my older dog has been sick for a few days as well. Super runny nose, lethargic. I took him to the vet yesterday and his bloods were normal but now that the new pup has a goose cough I'm worried.
Add a comment to Max's experience
Was this experience helpful?
Odin
German Shepherd
7 Months
0 found helpful
Has Symptoms
wound infection, delayed healing.
German shepherd pup, 7 months old, had torn scrotum from dog park dog fight. Vet stitched him up same afternoon with dissolvable stitches and put him on Enrofloxacin 68mg BID. Head cone applied, but pup was able to get it off. Licked wound, no chewing/ripping. Little swelling. Secured cone with shoelaces and has been secure since. Wound partially opened with some purulent drainage about 3-5 days post op. Continued with med, but was not healing. Returned to Vet and med switched to Ciprofloxacin 500mg. BID 8 days after surgery as well as sent out a culture/sensitivity. During this time, I read that these meds should not be used on puppies under 1 year and can cause joint damage. Med given for 5 days until CS results returned.
CS returned with alpha hemolytic strep and leclercia adecarboxylata 13 days post op. Vet switched to Amoxcillin trihydrate and clavulanate potassium 500mg per 12 hours starting today. Wound appears clean and trying to heal these last few days, altho a surface scab comes off repeatedly and wound reopens. About 1/2" long x 3/8" wide now. Was double the size. Dog remains inside and activity severely limited until wound heals completely. Appetite good, excreting good, behavior good. Most concerned about possible joint damage or tendon rupture. What's your take?
Add a comment to Odin's experience
Was this experience helpful?
Milla
Labrador Retriever
3 Years
0 found helpful
First of all, thank you very much for having such a great program. Our dog is a three and half year, black lab, 82 lbs active(runs loose twice a day in the woods and on the golf course in the late evening when golfers are finishing up. She and her older Pit/lab 7 1/2 yr old do this activity together. The pit/lab never gets sick and the both share the same swampy/clean streams of water holes. The lab keeps getting sores, scabs and smelly discharge half way down her frontal neck. Sometimes it goes away and then it returns. I try to use the collar as little as possible. What can I put on her sore to clear up the infection, what are the possible diagnosis from the vet?. Any information would be greatly appreciated in preparation for the trip to the Vets office, thanks again
Add a comment to Milla's experience
Was this experience helpful?
Freckles
Beagle
13 Years
0 found helpful
Freckles is a Beagle mixed with something else. He was 13 years old. He's been pretty healthy except for a lump of fatty material that his vet said it was common in older dogs. It didn't seem to hurt him or bother him in any way. Three weeks ago we traveled out of town. Made a stop at a dog park mid point of the trip. The first full day of being out of town, I got back from work and noticed him limping. He'd hurt himself before jumping from the couch to the floor. Where we were staying had stairs, so I thought he had tumbled down the stairs. His leg wasn't broken though. Then he stopped eating and started becoming lethargic. The vet treated him for bacterial infection. I'm curious to find out what would cause a bacterial infection in him?
Add a comment to Freckles's experience
Was this experience helpful?
Rudy
Wirehaired Pointing Griffon
9 Months
1 found helpful
Our 9 month old wire haired pointing griffons (littermates) have gotten sick a few times since we got them in August. Mostly together (a day or so a part), but sometimes only the little boy. Our vet has has no luck in diagnosing them, but says it's probably a bacterial infection. They keep testing them for various diseases coming up with no positive results other that he is anemic and has had a few UTI's. She now wants to test him for "rabbit fever" and limes disease. Something is either causing him to get sick (we live on a cattle ranch with cows, chickens, barn cats, elk, deer, etc so they're exposed to poop, mud, etc). We are looking to get a second opinion, but are drained financially and emotionally as it's hard to watch him in pain. When he's at his worst, he will get high fevers up to 105, super lethargic - won't get up off bed or couch, even peed in his dog bed the other night and just laid in it all night, won't drink or eat, is clammy/sweaty with his fevers with shivering (just like a human, didn't realize dogs would have those same symptoms with a fever) so needless to say, it's hard to see him in pain like that. He even moans and groans when he's at his worse as if he's having body pains or aches. It's awful. Any input would be super helpful? Anyone seen these symptoms before? No vomitting and some runny stool, not always full on diareha, but definitely soft usually. He pees alot, not frequently, but for 3-4 times longer than his sister. He has always had more runny stool, we've changed his food twice as our vet said he has a sensitive GI system and always poops/squats 3-4 times rather than just getting it done in one squat like his sister. He used to also have a problem holding his urine - he'd tinkled all around the house even if he was potty trained and would go by the door. It would just all the sudden hit him or he wouldn't have control it seemed like.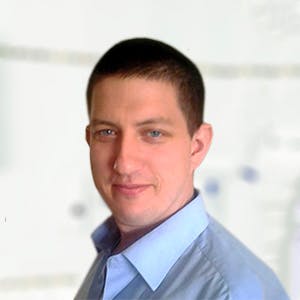 3320
Recommendations
Some dogs get sick more than others and on a cattle ranch there is a never ending supply of material which may cause a dog to be sick, especially if they are immunosuppressed. Infections, parasites, toxins, foreign objects among other causes can lead to similar symptoms; a test of the faeces to look for particular pathogen would be useful along with sensitivity testing. I cannot point out a particular cause due to the vague nature of the symptoms and their correlation to infections. Regards Dr Callum Turner DVM
Add a comment to Rudy's experience
Was this experience helpful?
Breezie
Pomeranian
1 Year
0 found helpful
My 1 year 5 month old Pomeranian has been lethargic for over a week, she started limping on her front right leg 4 days ago, then limping on her hind left leg 2 days ago. She barely eats, but when she does eat she's very picky (wet food only). She has several abscesses all over (4 on her back, 2 around her mouth) - 2 just "popped" last night (they were bleeding). The vet did a chem panel all normal (CBC showed elevated white cells & liver alp a little high). X-ray was fine (no pyometra found). Waiting on cultures - which takes a week. She's been on antibiotics 4 days and no signs of improvement. She pees when I carry her outside and her poop is still solid...she's never vomited.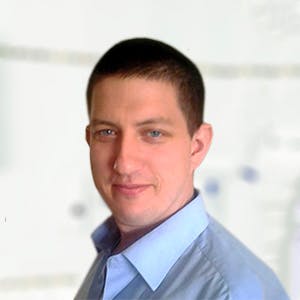 3320
Recommendations
It sounds like Breezie has a severe infection, four days is still early in treatment in cases this severe and may take much longer; it is useful that a sample has been sent for culture and sensitivity so that the most suitable antibiotic may be determined and used for treatment. Apart from continuing treatment as prescribed, I cannot recommend anything different at this time. Regards Dr Callum Turner DVM
I'm curious as to how the dog has turned out. I experienced something similar and vets have no idea what it was. I think it started with my dog being depressed a month prior. She also lost a little weight. But her being a husky we figured since we just brushed about a thousand pounds of hair off her that maybe that's why she looked more skinny. She had her annual appointment on may 5th and seemed fine. She was good a week later. After that (about may 18th/19th) she started limping on her front left paw. And we saw a "scab" on her back left hock and her head. We figured she hurt herself going under our bed. She was limping about a week. The last few days she just stayed under the bed and wouldn't come out. I had to hand her food and water. On may 26th we noticed she would shake when she laid down and just looked so miserable. On the 27th, she stayed in her cage all day and i noticed her pupils dilated, her blue eyes were yellow, and she was warm. I also noticed sores on her paws/between toes on the back legs and that one scab on her hock wasn't a pea size anymore it was on her whole ankle bone. She would "clean" it. I made an appt to vet on Tuesday since it was memorial weekend (not open Monday). At her appointment (may 29th) her vet said her temp was 105.3 degrees, blind and dehydrated. I took her to the hospital that day. They did CBC which they told me had signs of inflammation, gave her iv fluids for half hour, and told me she had more sores than i saw. They were on her tongue, mouth, and more on her toes. They gave me an antibiotic, gabapentin, and eye drops. Did a valley fever test but didn't come in until that Thursday (may 31). The next day i thought she was a bit better because she drank a lot more. Thursday the same. Valley fever was negative. And they gave another antibiotic, prednisone and antifungal. Couldn't get antifungal til Saturday. Friday however, i noticed her breathing wasn't the same, and heard fluid in her lungs. She had a red tinge color of drainage on her nostrils as well as her right nostril swollen closed. More sores popped up and got worse. Her tongue had red dots all over it and the sores were bleeding more. Her nails and gums were turning bluish purple/grey. And she was weaker and weaker. Saturday (June 2) it was so bad. She couldn't stand to go to the bathroom, her sores were worse. There was one i noticed that Wednesday that was red and by Saturday it was purple/black. We made the hard decision to put her to sleep because we saw the decline was so quick and she was just so miserable. She was just 1 year and 5 months. She was lethargic, had pain and swelling in her limbs, the wounds kept "popping up", fever was gone after the hospital visit, it affected all of her systems, nervous system (sudden blindness), heart, lungs, skin, she didnt even respond to her name on the last day. Multiple sores on her tongue as well as ulcers on her gums and mouth, no response to meds either. I got a copy of her records from hospital and the blood panel (to me) revealed she was also in liver failure. She had a lot of normal low/high levels that were borderline. Anyway, i know that's long but i'm Just curious as to how Breezie ended up. This is the closest i could find to what happened with my husky.
Add a comment to Breezie's experience
Was this experience helpful?
Hunter
Collie husky
18 Months
0 found helpful
Hi there my baby is 18 months old he is a rescue I believe he is collie husky , he just got bravacto for ticks he has had it last year though , but now he has open wounds and sores and rashes and a small growth that looks like a peanut it is in his private area and a little on his belly , I heard that there has been a few fatalities with bravacto , so I need an emercgemy vet visit ? Or if you could tell me a cream to buy I am a single mom and didnt budget for vet Bill's, of course if that's what has to be done I will find a way but if I could avoid a costly vet bill it would really help a lot, thanks in advance for any info u might have , I have pictures to if that helps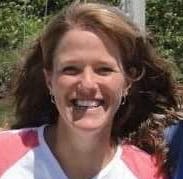 1611
Recommendations
The signs that you are describing aren't likely caused by the Bravecto, but might be a bacterial, fungal or parasitic infection that needs to be treated. Since I can't examine Hunter, I can't diagnose what might be going on, and he should see your veterinarian. Hopefully it is a simple problem with a simple solution!
Add a comment to Hunter's experience
Was this experience helpful?
Spencer
stradfordshire
8 Years
0 found helpful
Has Symptoms
constant need of peeing. Dhiarhea
So our Stradforshire terrier who has IBD Had a Cyst that was removed. He was placed on antibiotics while his sticthes which were located very close to his butt healed. After about a week and a half of healing we noticed the stitch area was red and swollen. We then took him in to get the stitches removed and placed him on the recommended antibiotics which were from a pouch and cant remember the name. So now he is having problems peeing none if any comes out, and his poo is soupy with dhiarrhea. he does not appear to be in any pain and plays, but the vet said the test shows he has urine in his blood, and she felt en enlarged enflamed prostate....Could it be some sort of infection from the antibiotics,,,He was fine and doing great as always before the surgery and Antibiotics. Any suggestion might help. I hear streptocaucus infections can cause this...She is administering antibiotics for the inflamed prostate.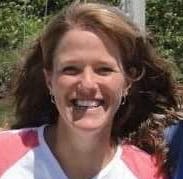 1611
Recommendations
If Spencer is not neutered, prostate disease can be an underlying problem. Antibiotics would not cause an infection, but there may be complications related to the location of the surgery. WIthout knowing more details about his situation, it is hard for me to comment, but if he isn't improving, it would be best to follow up with his veterinarian, as they can see him and know more about his specific situation.
Add a comment to Spencer's experience
Was this experience helpful?
Annie
Maltipoo
8 Years
0 found helpful
Has Symptoms
Refusal to eat, lethargic, restless
My 8 yr old Maltipoo has an itchy skin bacterial infection on different areas of her body. She had her annual vaccinations yesterday and I was given Rilexine antibiotics to be given 2x per day. THE Vet called this morning with her blood test results and left a message that she wanted to talk to me about the blood test, but she had to leave a message. I'm still waiting for her to call me back. I gave Annie her first dose last night. She refused to eat anything today and appears very restless, laying down but fidgety as though she can't get comfortable. I haven't given her anymore pills as I'm concerned she's having an allergic reaction to the meds. I'm really worried about my little girl.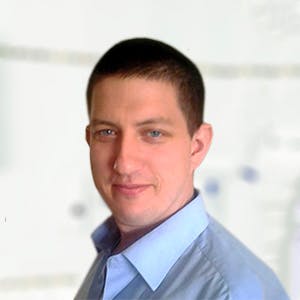 3320
Recommendations
Without knowing more about why your Veterinarian wanted to speak with you about the blood results, I cannot really comment; Rilexine (cephalexin) may cause a stomach upset which may lead to a loss of appetite, vomiting, diarrhoea and other side effects of administration. Wait to speak with your Veterinarian before doing anything else. Regards Dr Callum Turner DVM https://us.virbac.com/files/live/sites/usa-public/files/pdf/PI/Rilexine%20PI.pdf
Add a comment to Annie's experience
Was this experience helpful?
Chubby Martinez
pit bull terrier
10 Years
0 found helpful
On March 2 my pit bull chubby came in with a small lump on his neck. On april 3 we took him to the vet because the whole left side of his face had become severely swollen. The vet treated him for a bee sting. She gave him benadryl and an antoibotic as well as something for his appetite. However hours after leaving the vet we noticed the swelling had gotten worse and continies to travel up his face. He has no wounds on his neck or face. He has an appetite, and has been taking antibiotics once a day. fyi i am being treated for strep throat as of today. What do you think could be wrong with my dog.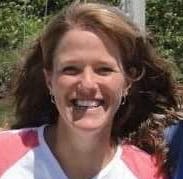 1611
Recommendations
Without seeing Chubby, I have a hard time commenting on what might be going on, but if he isn't responding as expected to the medications that your veterinarian gave him, it would be a good idea to follow up with them and see what is happening with him. I hope that he is okay.
Add a comment to Chubby Martinez's experience
Was this experience helpful?
Beans
Chihuahua
13 Years
0 found helpful
Medication Used
Clavamox antibiotic- oral
My chihuahua has had a runny nose for about a week with yellow mucus and he is sneezing a lot. I took him to the vet he did not have a fever and she said his lungs sounded clear. She prescribed clavamox twice a day for seven days and gave him the flu vaccine. My dog does not go outside except for my back yard so I told her I was very sure it isnt the flu but we gave him the vaccine just for precaution. He does not seem to be doing any better he still has a runny nose and is still sneezing. He isn't really coughing but sometimes he kind of hacks a little to clear the mucus I think but I dont really know.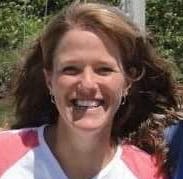 1611
Recommendations
Beans may need a recheck with your veterinarian, and possible x-rays, if he isn't responding to the antibiotics. As dogs age, there is an increased chance of growths, and disease occurring, and he may have a problem with his nasal passages or lungs. I hope that he is okay.
Add a comment to Beans's experience
Was this experience helpful?
Schatzie Grace
Mini Schnauzer Chin
8 years
1 found helpful
Here is an update on my mini schnauzer. After Schatzie took all the meds, two days later she threw up and was laying around not feeling good. The vet went ahead and put her on two more weeks of enrafloxacin 68.0 mg. He recommends an xray for $ 275. I don't have it to do the xray. I am unemployed. She has another week left on the antibiotic, but I am concerned. I have her on dry Royal Canin Urinary So dog food. Today her belly looks full, this is the first day it looked that way and I have not given her as much food today. So I am getting concerned again. I don't know what to do, I can't afford anymore treatment. With the food, meds, tests and dr charges this has cost over $600 and 2 months of worry. Thanks for your help.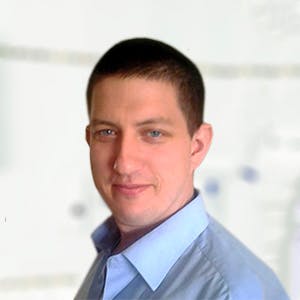 3320
Recommendations
Further to your previous question two and a half weeks ago: There are a few reasons why the stomach looks larger which may be due to gas, fluid or enlargement of abdominal organs; without an examination I cannot say for sure. If there is a long term infection, culture and sensitivity testing should be done to identify a suitable antibiotic rather than relying on the same old antibiotic as before; culture and sensitivity testing is relatively inexpensive at $50 (approximately). Regards Dr Callum Turner DVM
Add a comment to Schatzie Grace's experience
Was this experience helpful?
walleee
Golden Retreiver
2 Years
1 found helpful
My dog had a object remove from his incision, the surgery went well and he was discharge after 2 days. When he was home, he was very lethargic, didn't want to eat but would drink. Vet told me that it was normal and just to wait, after 5 days, he was still very lethargic and leaking from his incision. i took him back to the vet and they told me they had to open the incision and clean it up because he had an infection. I let them do that and they told me now that his recovery will take longer. Is my dog in danger from further risk?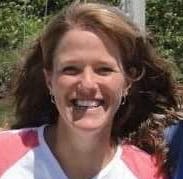 1611
Recommendations
Thank you for your question. Without more details, I can't comment on whether your dog will continue to have problems with the incision, as I don't know where the incision was or why it was there in the first place, what surgery he had done to give him an incision. If he is on antibiotics, typically they don't develop infections at the incisions, but healing can be complicated if they have other underlying diseases, or the surgery was one at risk of contamination. If he continues to have problems, your veterinarian may want to culture the incision.
it was a surgery to remove an object from his intestine. when he was discharge the first time they gave him antibiotics but later change to a stronger antibiotics when they notice a small infection on the outside but it didn't help because my dog would not get better. it wasn't until i had to rush him back to the vet that they said they had to open the incision and clean inside and order a culture for the incision. He is a healthy two year old dog with no disease, or pre conditon. Once the culture comes back and his given the right antibiotics, what are the chances of him getting better. I don't want my dog to die over any mistakes done either by me or the vet. I'm just afraid his not going to get better and get worse
Add a comment to walleee's experience
Was this experience helpful?
Schatzie
mini schnauzer
8 Years
0 found helpful
My 8yr old female schnauzer had an ear infection and uti at the same time, was given amoxl/clavulanate antibiotic for ten days and an allergy medicine, hydroxyzine pamoate 25mg. A few days later she began to lick and show signs of it still there. The vet put her on antibiotics for 14 more days, day 12, she threw up and got lethargic, and very sick with a swollen belly. At the vet he drew blood, no pancretitus, nothing irregular but her white count was a bit higher than it should be. He said it indicates a bacterial infection. Gave her a steriod shot for the vomiting, was not dehdyrated yet, and a new antibiotic for the bacterial infection, enrafloxacin 68.0 mg. This is day two, she is showing a tiny improvement, not as swollen, moving around and drinking and eating ok. I have her on Royal Canin low fat canned for her tummy. I have spent over $500 on her and a month of worry... she is still sick. How long should it take for her to recover? Thank you.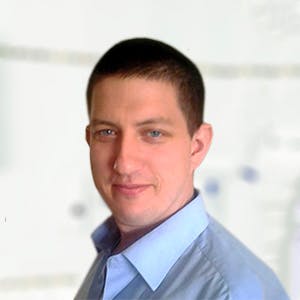 3320
Recommendations
Recovery would be dependent on the underlying cause and whether if it is infectious, the antibiotic is suitable for that bacteria; if you are seeing improvement, I would just keep monitoring her for the time being and ensure that she is eating and drinking. I don't like swapping from antibiotic to antibiotic blindly in these cases and would suggest a culture and sensitivity test if the the problem continues. Regards Dr Callum Turner DVM
After Schatzie took all the meds, two days later she threw up and was laying around not feeling good. The vet went ahead and put her on two more weeks of enrafloxacin 68.0 mg. He recommends an xray for $ 275. I don't have it to do the xray. I am unemployed. She has another week left on the antibiotic, but I am concerned. I have her on dry Royal Canin Urinary So dog food. Today her belly looks full, this is the first day it looked that way and I have not given her as much food today. So I am getting concerned again. I don't know what to do, I can't afford anymore treatment. With the food, meds, tests and dr charges this has cost over $600 and 2 months of worry. Thanks for your help.
Add a comment to Schatzie's experience
Was this experience helpful?
Blue
Cocker Spaniel
12 Years
1 found helpful
My boy is very poorly. I have been telling my old vet for sometime he was not well. He was having intermittent problems with his backend giving way and a cough. I was told he was fine just old. He then went on to develop an eye infection. After several antibiotic drops and my dog not getting worse I changed vet. They run blood urine tests he also started getting discharge from his boys bits so they took a swab from this. While waiting for tests to come back he has taken a turn for the worst. He could not walk his eyes went back into his head and his breathing was very shallow. I rushed him to vet they say his bloods show infection. They gave him a shot of antibiotics and painkillers. Also gave my special food. I have him home now with clavasptin every 12 hrs and metacam. He is still very poorly he will get on his feet now and then and I have got him outside to wee but his legs give way. He will eat the food but you can see that it's a strain for him he will take water now and then too. before yesterday he was drinking a lot. Vets say they hope to see improvement in him today and to ring later with his progress. I'm so worried about him is there anything else I can to to make things easier for him.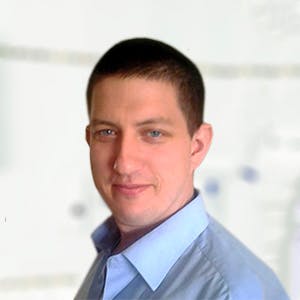 3320
Recommendations
I know it is difficult to see your loved one like this, especially if you believe treatment was delayed before you changed Veterinarian; at this time the best course of action is to give the prescribed medication, follow your new Veterinarian's instructions and offer to Blue excellent Nursing care by ensuring that he remains hydrated and is able to do his business etc… Depending on the specific infection, recovery could take a week or longer; each day with improvement is a positive sign. I wouldn't recommend doing anything else other than you are doing already. Regards Dr Callum Turner DVM
Add a comment to Blue's experience
Was this experience helpful?
Lydia
Brussels griffon
13 Years
0 found helpful
13 year old female Brussels Griffon
Black leathery stinky skin on paws, nose/eye area and private parts.
Just finished a round of antifungal meds but has been throwing up every meal, lethargic, scratching at her eyes and nose, licking paws and stomach area. She has an appetite and wants to eat, but the only food she can keep down is boiled chicken and rice. This girl has terrible allergies and has been on numerous rounds of steroids, antibiotics, allergy meds and antifungals. The last CBC, urinalysis, etc. did not show systemic disease but she has gone blind now and does feel feverish. Any thoughts?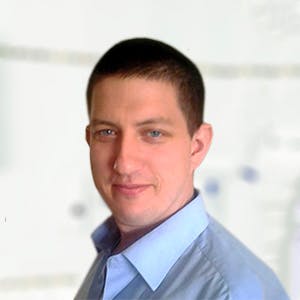 3320
Recommendations
Lichenification (dark tough skin) is a common finding with chronic fungal infections or continuous scratching from allergies; it is important to determine an underlying cause but if the cause is an allergy, then finding the specific allergen can be difficult and unrewarding. Management options with various medications including antihistamines and corticosteroids may be useful but do not get to the underlying cause; culture of a swab of the skin may result in a useful sample for culture and sensitivity but I would start thinking about visiting a Dermatologist at this point. Regards Dr Callum Turner DVM
Add a comment to Lydia's experience
Was this experience helpful?
Mia
American Staffordshire Terrier
8 Months
0 found helpful
I have a 8month old American Staffy, she's been de-sexed and unfortunately two lots of stitches on her paw! Since than it's been 6 weeks she's now fully recovered! I'm just worried because after play she's panting and extremely tired., even when I arrived home from work she's not as excited or jumping around like she use to, is this due to her time of not playing or is there something I should be worried about? She was on antibiotics for most of the 6 weeks!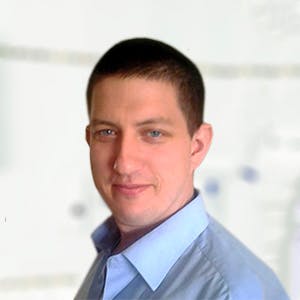 3320
Recommendations
By now I wouldn't expect to see any effects from the surgery, suturing of the paw or side effects of any medications; it is normal for a dog to get tired from exercise, but a dog Mia's age should have good stamina and should be able to play for hours. Apart from possible infections, pulmonary disorders and other usual suspects; Staffordshire Bull Terriers may be affected by an elongated soft palate, narrowing of the nasal passage and everted laryngeal saccules (combined referred to as Brachycephalic Syndrome) may also cause breathing difficulties. If would be best to have your Veterinarian give Mia a check up to make sure nothing serious is going on. Regards Dr Callum Turner DVM
Add a comment to Mia's experience
Was this experience helpful?
Dunkin.
English Cocker Spaniel
10 Years
-1 found helpful
Dog was Dx with beta strep level 4 he is on a strong pcn for 21 days and was on a brondialtor for 10 days . Cough was still present but better . Off brondialtor for 5 days and notice cough more put back on Wednesday night . Brought him back to vet they said sounds good but ... he is coughing more than before last night
But cough seems more frequent still .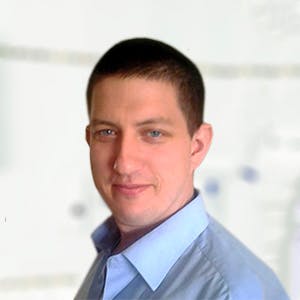 3320
Recommendations
Recovery from respiratory infections can take a long time, whilst I understand that Dunkin seems to be coughing more now without the bronchodilator his lung sounds on auscultation are probably better than before. This would be a case of waiting until the antibiotic treatment has concluded before making any further diagnosis or tests. The next step would be to take a sample for culture and sensitivity to see if the infection has resolved or if another antibiotic is required which is determined more suitable from the test. Regards Dr Callum Turner DVM
I need a pill for ear infection strep and staph cultures were taken but he's a 78 lb pit bull and I can't get the antibiotic drops in he fights me and to make matters worse his hole is closed from the infection
My 19 month old German Shepherd Dog is just recovering from this type of bacterial infection in her front leg. It caused cellulitis. We have no idea how she got it. We have another GSD, can she catch the streptococcus bacteria from our infected dog? Should our other GSD be put on preventative antibiotics?
Add a comment to Dunkin. 's experience
Was this experience helpful?
Mac
Weimaraner
4 Months
0 found helpful
My 4 month old male weimaraner puppy has had a strep uti for 7 weeks now. He pees very frequently. First he was on antibiotics for two weeks, and it wasn't gone, so he was put on a different antibiotic, which he wound up being resistant two. Then he was switched to amoxicillin. After two weeks now on amoxicillin, he was getting better, until he got sick from eating mulch. We had to stop the antibiotic for one day and he quickly went back to peeing every ten minutes. Is there anything you can recommend doing. We are very frustrated!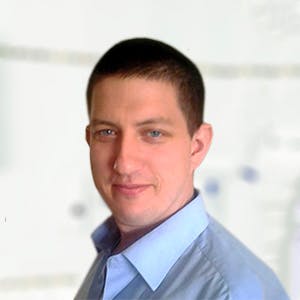 3320
Recommendations
If there are signs of resistance to an antibiotic, it is best to have a culture and sensitivity test done to determine the exact type of bacteria and to determine the most suitable antibiotic to treat it as just rotating through different antibiotics may cause more harm than good. Regards Dr Callum Turner DVM
Yea, we already had the culture done. That's how I knew it was a strep infection, and also what brought us to the Amoxicillin. I am just concerned why after 3 weeks on it, it's not going away!
Add a comment to Mac's experience
Was this experience helpful?
Carlos
chihuahua mix
5 Months
0 found helpful
My sweet 5 month old pup is terribly sick and I am worried. He is experiencing some of these symptoms.. Not eating at all, not even his favorite treats.. Severe diarrhea he can't control, watery and bloody.. he is drinking water constantly which I'm sure is due to dehydration, throwing up constantly but has stopped now since he is now eating nothing and he is super weak, he can barely walk! I am wondering if it is possible that he could overcome this as long as I keep him hydrated? Or is this sickness more severe than I suspect? Also, the day before this terrible illness, he ate all the cat poop from my cat's litter box. Could this be why he is sick?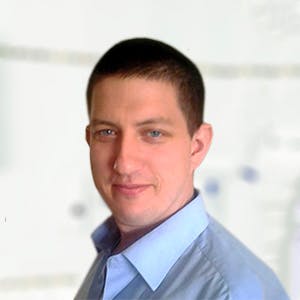 3320
Recommendations
Firstly, is Carlos vaccinated? Vomiting, watery bloody diarrhoea, loss of appetite and lethargy are characteristic of parvo. Parvo is a severe viral infection which is fatal in 90% of dogs which don't receive supportive care (there is no direct cure), find the link below for parvo. There are some dangers to dogs eating a cat's faeces, if the cat had parasites it may be subclinical for the cat but dangerous for the dog, a faecal floatation test would indicate any infection. But, please visit your Veterinarian to determine the cause and to give Carlos supportive care or treatment as required. Regards Dr Callum Turner DVM
https://www.vetary.com/dog/condition/parvo
My dog has strep and staph in both ears and the drops gentamicin r difficult to get in cause he fights me he's a 78 lb pit bull is the a antibiotic pill to give? To make matters worse his ears r closed shut like cauliflower ear.
Add a comment to Carlos's experience
Was this experience helpful?
Trusty
Boxer
3 Weeks
0 found helpful
Medication Used
Clavamox antibiotic- oral
I have a litter of bottle fed puppies that are now 3 weeks old (rescue pups). A few days ago one of them starting regurgitating his milk right after eating and even a few hours after. He also has discharge coming out of his nose. He still wants to eat and play but will throw up when he plays. I took him to the vet today and he didn't have a fever. The vet put him on antibiotics. Now the other two pups in the litter are also throwing up! The milk still looks fresh when it comes up and comes out of their nose and mouth. I need help!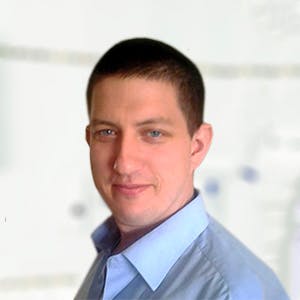 3320
Recommendations
Vomiting in puppies may occur due to various reasons, parasites from the Mother is the most common cause along with infections and congenital abnormalities. Faecal tests and checking of the vomited milk will detect the presence of worm eggs or protozoa. Due to the regular feeding requirements of puppies at this age I am also concerned about dehydration. Visit your Veterinarian again to discuss the other pups vomiting and to check them for parasites. Regards Dr Callum Turner DVM
I have been mixing their formula with Pedialyte for the last three feedings and them seem to be keeping it down a little better. They are urinating a lot and it's clear. They still have a big appetite and want to drink a lot of milk. They weigh over 4 lbs each. I will have the vet do a fecal test for the worms. That was one of the things I thought about. I want to start them on moistened puppy food but do you think I should wait until the vomiting stops? Thanks for your answer!
Add a comment to Trusty's experience
Was this experience helpful?
Stubby
Jack Russell Terrier
7 Years
0 found helpful
Has Symptoms
Coughing and Gagging When Eating
Ulcerated skin infections
Hi, My 7 yr old Jack Russel, has been on antibotics x 4 times this past 12 months, due to skin infections 3 of those infections have resulted in surgery to clean the infected area, one on his eye lid, one on his side stomach 2 on his foot in between the toes. I asked the vets about strep infections and as yet they are not recommending to investigate for. He showing all the above symtons, what do you recommend we dol.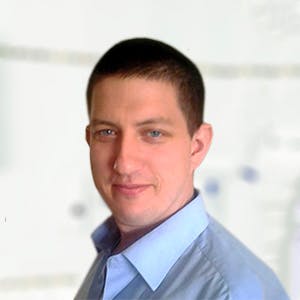 3320
Recommendations
In cases of severe repetitive infections, I always like to take a sample for culture and sensitivity so that the precise bacteria can be identified along with the most suitable antibiotic to treat the infection; repetitive treatment of the same infection may lead to antibiotic resistance which may lead to more severe infections, speak with your Veterinarian about culture and sensitivity testing. Regards Dr Callum Turner DVM
Add a comment to Stubby's experience
Was this experience helpful?
Dunkin
English Springer Spaniel
10 Years
0 found helpful
My 10 year old dog male dx with beta strep 20 days ago had flush done and chest x ray left side still had junk in it. on a strong pcn and another Antibiotic and bronchialtor . Now coughing up greenish phlegm and mucus is this a good sign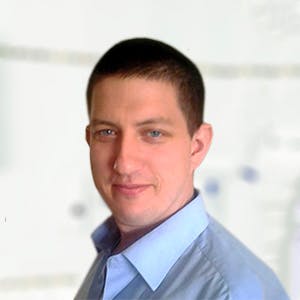 3320
Recommendations
The coughing up of green phlegm may be due to a worsening of symptoms (including additional infections by opportunistic pathogens), without listening to the lung sounds it would be impossible to say if there is any improvement. Since Dunkin is under the care of your Veterinarian, I would recommend calling their office to discuss this new symptom. Regards Dr Callum Turner DVM
My chihuahua has his eyelids swollen and he's discharging white stuff on his eyes. And he has been feeling wormer then usually. He lost his intrest in playing around and he barly drinks water. And I don't know what to do.
Add a comment to Dunkin's experience
Was this experience helpful?