Bacterial Infection (Streptococcus) in Dogs
Bacterial Infection (Streptococcus) in Dogs
Veterinary reviewed by: Dr. Linda Simon, MVB MRCVS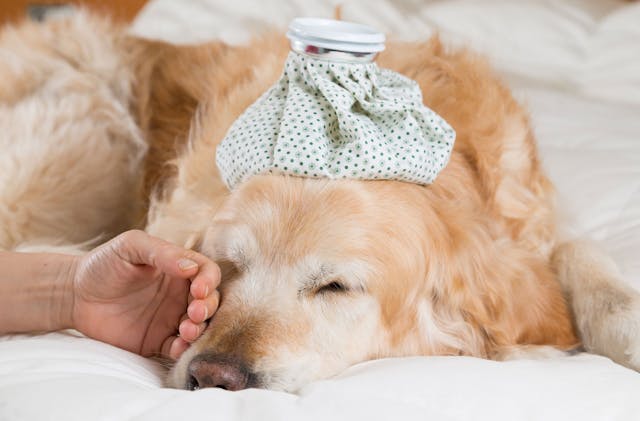 Veterinary reviewed by: Dr. Linda Simon, MVB MRCVS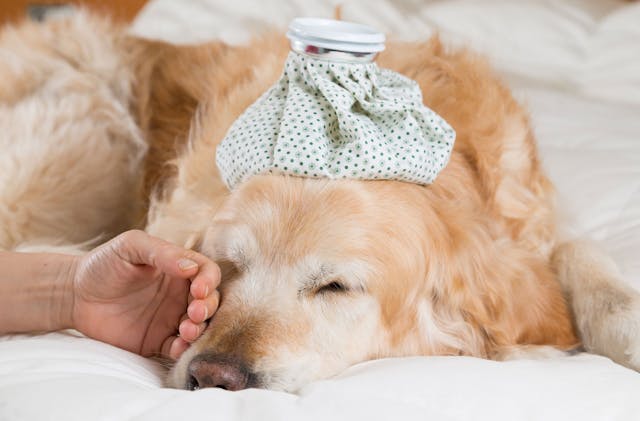 What is Bacterial Infection (Streptococcus)?
There are good and bad bacteria in all of us, including our dogs. Once in awhile, a bacterium causes an infection and makes your dog ill. This usually happens because your dog's immune system is low for some reason, such as a recent illness or with very young or old dogs. The Streptococcus canis bacteria is one that can commonly cause an infection and illness in your dog. Since it is already present in your dog's body, it does not take much for the bacteria to cause an infection if your dog has recently been sick. This is also common in puppies and older dogs whose immune system is weak. When a dog's immune system is weakened for any reason, it is easy for the Streptococcus canis bacteria to invade areas where they do not belong and cause a bacterial infection.
Streptococcal bacterial infections are  caused by a naturally occuring (commensal) and necessary bacterium. This bacterium are usually found in the dog's respiratory system, intestines, urinary, and genital tract, but sometimes cause isolated infections in a dog anywhere in their body. 
Bacterial Infection (Streptococcus) Average Cost
From 367 quotes ranging from $250 - $2,000
Symptoms of Bacterial Infection (Streptococcus) in Dogs
Although there are many symptoms of a bacterial infection from Streptococcus canis bacteria, these are the most common ones:
High body temperature
Sores and abscesses on the dog's skin
Infected cuts
Refusing to eat food
Coughing
Nasal discharge
Throwing up
Obviously infected areas of skin, ears, and eyes.
Urinary tract or respiratory system infection
Inflammation and redness
Abrasions
Difficulty walking
Painful urination
Weakness
Refusal to play or exercise
Excessive sleepiness
 Types
Skin Infection – Lesions and abscesses on skin anywhere on the body
Throat Infection – Pain when eating and drinking, refusing food and water
Urinary Tract Infection – Pain with urination, frequent urination, blood in urine
Respiratory Infection – Coughing, vomiting, high fever, breathing difficulty
Sinus Infection – Runny nose and watery eyes
Top
Causes of Bacterial Infection (Streptococcus) in Dogs
Puppies that have not had their shots yet and have low levels of antibodies
Weakened immune system
Untreated abrasions and sores on skin
Contact with other animals sick with bacterial infection from Streptococcus canis
Top
Diagnosis of Bacterial Infection (Streptococcus) in Dogs
Diagnosing a bacterial infection from Streptococcus canis in your dog depends on the symptoms and what your veterinarian finds with a physical examination. The vet will need to know about your dog's medical history and whether there have been any illnesses or accidents recently.
 After a physical examination, the veterinarian will need to do several lab tests:
Complete blood count (CBC)
Blood gas and chemical panel
Urinalysis
Bacterial culture 
Fungal culture
Throat and nasal swab
Skin scrapings and biopsy
 If the veterinarian suspects the infection has spread throughout your dog's body, they will take some digital radiographs (x-rays) of the chest and abdomen area. Your veterinarian may need to do an ultrasound, MRI, and CT scan as well.
To rule out any other disorders, the veterinarian may also do an endoscopy and laryngoscopy. An EKG or ECG may also help the veterinarian rule out heart problems.
Your pet is only likely to have a few of the tests above and which test are run will depend on the type and severity of the infection present.
Top
Treatment of Bacterial Infection (Streptococcus) in Dogs
Treating the bacterial infection caused by streptococcus canis depends on where the infection has infiltrated. The veterinarian may want to hospitalize your dog while giving him IV fluids and antibiotics if the infection is severe or causing life threatening symptoms. If the infection happens to be on your dog's skin, your veterinarian will apply topical antibiotics send you home with the medicine and a medicated wash. Be sure to follow the veterinarian's directions carefully to get rid of the infection. It is essential you do not stop giving your dog the medicine when he is feeling better. Give your dog all of the medication as directed until it is gone or the infection may come back and be even worse (as it may be resistant to certain antibiotics).
Top
Worried about the cost of Bacterial Infection Streptococcus treatment?
Pet Insurance covers the cost of many common pet health conditions. Prepare for the unexpected by getting a quote from top pet insurance providers.
Recovery of Bacterial Infection (Streptococcus) in Dogs
If your veterinarian schedules a follow-up appointment, it is important that you show up. The veterinarian will give your dog a complete physical examination to make sure the infection is completely gone.
Be sure to feed your dog high quality food and fresh water, use stainless steel food bowls, and call your veterinarian if your dog gets worse or if the symptoms go away and then comes back. Give your dog plenty of exercise, including walking then every day encouraging activities such as hikes, swimming and agility.
As long as there are no complications, your dog should be completely recovered and ready to get back to his normal activities relatively quickly.
Top
Bacterial Infection (Streptococcus) Average Cost
From 367 quotes ranging from $250 - $2,000
Top
Bacterial Infection (Streptococcus) Questions and Advice from Veterinary Professionals
Breezie
Pomeranian
1 Year
2 found helpful
2 found helpful
My 1 year 5 month old Pomeranian has been lethargic for over a week, she started limping on her front right leg 4 days ago, then limping on her hind left leg 2 days ago. She barely eats, but when she does eat she's very picky (wet food only). She has several abscesses all over (4 on her back, 2 around her mouth) - 2 just "popped" last night (they were bleeding). The vet did a chem panel all normal (CBC showed elevated white cells & liver alp a little high). X-ray was fine (no pyometra found). Waiting on cultures - which takes a week. She's been on antibiotics 4 days and no signs of improvement. She pees when I carry her outside and her poop is still solid...she's never vomited.
June 11, 2018
Breezie's Owner
---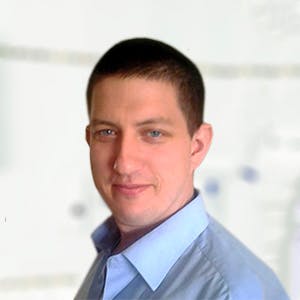 2 Recommendations
It sounds like Breezie has a severe infection, four days is still early in treatment in cases this severe and may take much longer; it is useful that a sample has been sent for culture and sensitivity so that the most suitable antibiotic may be determined and used for treatment. Apart from continuing treatment as prescribed, I cannot recommend anything different at this time. Regards Dr Callum Turner DVM
June 12, 2018
I'm curious as to how the dog has turned out. I experienced something similar and vets have no idea what it was. I think it started with my dog being depressed a month prior. She also lost a little weight. But her being a husky we figured since we just brushed about a thousand pounds of hair off her that maybe that's why she looked more skinny. She had her annual appointment on may 5th and seemed fine. She was good a week later. After that (about may 18th/19th) she started limping on her front left paw. And we saw a "scab" on her back left hock and her head. We figured she hurt herself going under our bed. She was limping about a week. The last few days she just stayed under the bed and wouldn't come out. I had to hand her food and water. On may 26th we noticed she would shake when she laid down and just looked so miserable. On the 27th, she stayed in her cage all day and i noticed her pupils dilated, her blue eyes were yellow, and she was warm. I also noticed sores on her paws/between toes on the back legs and that one scab on her hock wasn't a pea size anymore it was on her whole ankle bone. She would "clean" it. I made an appt to vet on Tuesday since it was memorial weekend (not open Monday). At her appointment (may 29th) her vet said her temp was 105.3 degrees, blind and dehydrated. I took her to the hospital that day. They did CBC which they told me had signs of inflammation, gave her iv fluids for half hour, and told me she had more sores than i saw. They were on her tongue, mouth, and more on her toes. They gave me an antibiotic, gabapentin, and eye drops. Did a valley fever test but didn't come in until that Thursday (may 31). The next day i thought she was a bit better because she drank a lot more. Thursday the same. Valley fever was negative. And they gave another antibiotic, prednisone and antifungal. Couldn't get antifungal til Saturday. Friday however, i noticed her breathing wasn't the same, and heard fluid in her lungs. She had a red tinge color of drainage on her nostrils as well as her right nostril swollen closed. More sores popped up and got worse. Her tongue had red dots all over it and the sores were bleeding more. Her nails and gums were turning bluish purple/grey. And she was weaker and weaker. Saturday (June 2) it was so bad. She couldn't stand to go to the bathroom, her sores were worse. There was one i noticed that Wednesday that was red and by Saturday it was purple/black. We made the hard decision to put her to sleep because we saw the decline was so quick and she was just so miserable. She was just 1 year and 5 months. She was lethargic, had pain and swelling in her limbs, the wounds kept "popping up", fever was gone after the hospital visit, it affected all of her systems, nervous system (sudden blindness), heart, lungs, skin, she didnt even respond to her name on the last day. Multiple sores on her tongue as well as ulcers on her gums and mouth, no response to meds either. I got a copy of her records from hospital and the blood panel (to me) revealed she was also in liver failure. She had a lot of normal low/high levels that were borderline. Anyway, i know that's long but i'm Just curious as to how Breezie ended up. This is the closest i could find to what happened with my husky.
Was this experience helpful?
Hunter
Collie husky
18 Months
0 found helpful
0 found helpful
Hi there my baby is 18 months old he is a rescue I believe he is collie husky , he just got bravacto for ticks he has had it last year though , but now he has open wounds and sores and rashes and a small growth that looks like a peanut it is in his private area and a little on his belly , I heard that there has been a few fatalities with bravacto , so I need an emercgemy vet visit ? Or if you could tell me a cream to buy I am a single mom and didnt budget for vet Bill's, of course if that's what has to be done I will find a way but if I could avoid a costly vet bill it would really help a lot, thanks in advance for any info u might have , I have pictures to if that helps
April 29, 2018
Hunter's Owner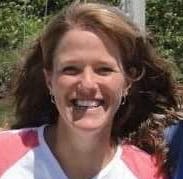 Dr. Michele K. DVM
0 Recommendations
The signs that you are describing aren't likely caused by the Bravecto, but might be a bacterial, fungal or parasitic infection that needs to be treated. Since I can't examine Hunter, I can't diagnose what might be going on, and he should see your veterinarian. Hopefully it is a simple problem with a simple solution!
April 29, 2018
Was this experience helpful?
Bacterial Infection (Streptococcus) Average Cost
From 367 quotes ranging from $250 - $2,000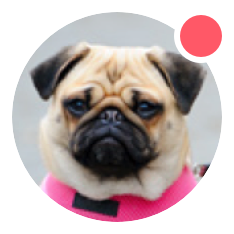 Need pet insurance?