Heart Valve Infection (Infective Endocarditis) in Dogs
Heart Valve Infection (Infective Endocarditis) in Dogs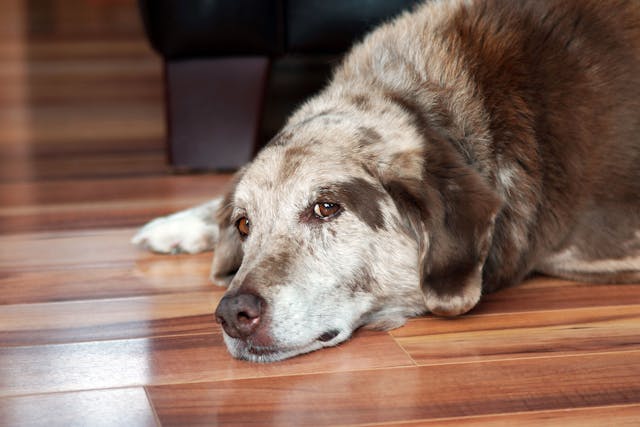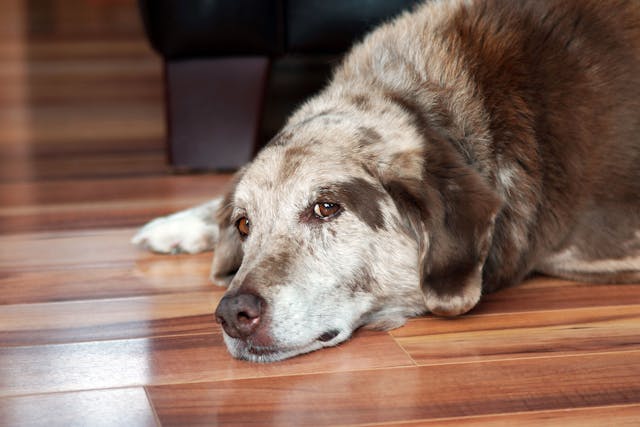 What is Heart Valve Infection (Infective Endocarditis)?
Infections that take root in the heart can cause severe illness in dogs. This is called infective endocarditis (IE). As the name suggest, the infection begins in the endocardium, the thin membrane lining on the outer edge of the heart, but it typically moves to one of the heart valves. The mitral and aortic valves on the left side of the heart are the most common sites for infection, but occasionally the tricuspid valve on the right side may also be affected. If the infection isn't treated immediately, it will damage the valves permanently and your dog may have lifelong heart problems. Most instances of IE occur because bacteria migrates from another infection in the body. Dogs with bacterial infections in the mouth from dental problems are particularly at risk. Infected wounds or injuries during surgery can also be a contributing factor. Humans often develop a heart infection because of a prior heart condition, but this is less common in dogs. Dogs with subaortic stenosis, an inherited heart condition that creates very fast blood flow through the aortic valve, do have a higher risk of IE, but otherwise one study found that out of 61 dogs with IE only four had a congenital heart problem prior to the infection. Dogs with a weakened or suppressed immune system are more at risk. Most IE is bacterial, but fungal infections also rarely cause a similar problem. Symptoms may be heart related if your dog has congestive heart failure, or they may affect other parts of the body as bacteria from the heart are carried in the blood stream. Early on IE can be treated with antibiotics, but once the valves are affected veterinarians can only treat congestive heart failure symptomatically.
Heart infections begin in the lining of the heart but quickly move to interior valves where they can cause permanent damage. This is called infective endocarditis. It is a rare condition in dogs, but it is difficult to treat and can often end up being fatal.
Heart Valve Infection (Infective Endocarditis) Average Cost
From 67 quotes ranging from $3,000 - $10,000
Symptoms of Heart Valve Infection (Infective Endocarditis) in Dogs
These are some of the signs you might see if your dog has IE. Symptoms often develop over several weeks, but seeking veterinary treatment immediately will give your dog a better chance of survival.
Difficulty breathing
Exercise intolerance
Lethargy
Weight loss
High systolic blood pressure
General malaise
Fever
Lameness
Painful or swollen joints
Urinary or vaginal infection
Blood or pus in the urine
Vomiting
Unstable gait or seizures
Behavioral changes
Types
These are some of the most common organisms that cause IE
Bacteria (Streptococcus, Staphylococcus, Klebsiella, Escherichia coli)
Tick and insect borne parasites (Rickettsia, Bartonella)
Fungal infection
Top
Causes of Heart Valve Infection (Infective Endocarditis) in Dogs
Veterinarians aren't sure why some dogs develop IE while others with a similar infection do not. These are some of the factors that could cause or contribute to the disease.
Bacteremia (bacteria in the blood)
Bacterial infection in another part of the body (mouth, bones, prostate, uterus, kidneys, intestines)
Abscess or bite wound
Surgical procedure
Weak immune system
Immunosuppressant medications (such as a steroid or chemotherapy treatment for cancer)
Aortic stenosis
More common in large breed dogs
More common in middle-aged dogs
Top
Diagnosis of Heart Valve Infection (Infective Endocarditis) in Dogs
Since IE can affect many different parts of the body, symptoms are often nonspecific and hard to identify. The veterinarian will physically examine your dog and take blood and urine samples. Bacteria can often be found in the blood with IE, but not always, so this isn't a definitive test. The veterinarian will also probably hear a heart murmur over the affected valve, which can be another good indication of IE rather than another infective illness. If IE is suspected, the veterinarian will order chest x-rays. These will often show chamber enlargement, and sometimes fluid in the abdomen or lungs, especially if the right side of the heart is affected. Electrocardiography may also be ordered to record abnormal heart rhythms. An echocardiogram, an ultrasound of the heart, is usually the best diagnostic test for identifying dysfunctional valves. The veterinarian may be able to tell you which valve or valves are deffective, as well as ascertain the extent of the damage. The veterinarian will want to know about prior infections, wounds, and dental or surgical procedures as these will make IE more likely. Any immune-suppressant medication or another condition that weakens your dog's immune system can also be relevant.
Top
Treatment of Heart Valve Infection (Infective Endocarditis) in Dogs
Initial treatment will be aimed at eliminating the bacteria or other organisms that are causing the infection. An oral antibiotic will be prescribed based on the strain of bacteria that is causing your dog's illness. An antifungal medication may also be prescribed if the infection is not bacterial. Unfortunately, eliminating the bacteria won't reverse damage to the valves. Further treatment will be focused on reducing symptoms of congestive heart failure in your dog. ACE inhibitors can help increase blood flow. Diuretics may be prescribed to reduce fluid retention. Digoxin may be given in extreme cases. Conditions that affect the mitral or tricuspid valves will respond better and symptoms may be treatable over an extended period of time. If the aortic valve is damaged, heart failure usually happens quickly.
Top
Worried about the cost of Heart Valve Infection Infective Endocarditis treatment?
Pet Insurance covers the cost of many common pet health conditions. Prepare for the unexpected by getting a quote from top pet insurance providers.
Recovery of Heart Valve Infection (Infective Endocarditis) in Dogs
Your dog will only make a complete recovery if he is treated very early. Once the heart valves are damaged, your dog's heart will be permanently weakened. Some conditions may still be manageable symptomatically for a number of years, but the heart will have to work harder and will likely fail at a young age. Proactive antibiotic treatment is recommended if you know your dog is at risk. Dogs with aortal stenosis or a weakened immune system should be given antibiotics before surgery or dental procedures to reduce the chance of bacteria traveling to the heart. This won't eliminate all instances, but it can help to prevent some cases with an obvious cause.
Top
Heart Valve Infection (Infective Endocarditis) Average Cost
From 67 quotes ranging from $3,000 - $10,000
Top
Heart Valve Infection (Infective Endocarditis) Questions and Advice from Veterinary Professionals
Suzette
Dalmatian
8 Years
0 found helpful
0 found helpful
On routine examination a murmur was discovered. Echo showed aortic stenosis with regurgitation and valvular vegitation. No chamber size abnormalities or congestive failure. Suzette is active and symptom free. Is heart failure a guaranteed prognosis? Is there value in repeating the ultrasound at any interval? She has been on antibiotics for one month.
Aug. 15, 2018
Suzette's Owner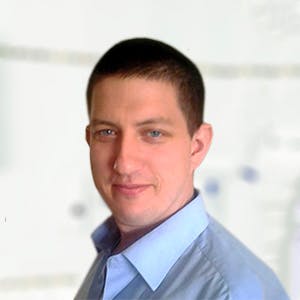 0 Recommendations
You should ideally consult with a Cardiologist and follow up as required for monitoring; if the condition is asymptomatic (which it is) then a decision to start any specific treatment would be down to your Veterinarian. There are no guarantees in this type of diagnosis apart from regular follow up examinations. Regards Dr Callum Turner DVM www.msdvetmanual.com/circulatory-system/congenital-and-inherited-anomalies-of-the-cardiovascular-system/aortic-stenosis
Aug. 16, 2018
Was this experience helpful?
Jay
Doberman Pinscher
4 Years
0 found helpful
0 found helpful
Hi, my Doberman has Mitral Valve infective endocarditis. Does the degree of heart failure just depend on degree of Mitral Valve Incompetence or are the 2 independent of each other?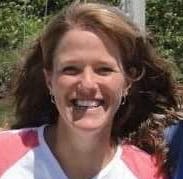 Dr. Michele K. DVM
0 Recommendations
Infective endocarditis is caused by a bacterial infection on the heart valves. If left without treatment, heart failure can occur. If treated, heart failure may be avoided. I'm not sure of your actual question, but hope that helps make sense of Jay's situation a little.
July 30, 2018
Was this experience helpful?
Heart Valve Infection (Infective Endocarditis) Average Cost
From 67 quotes ranging from $3,000 - $10,000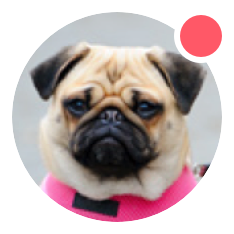 Need pet insurance?