What is Pyoderma?
Pyoderma is a bacterial infection that is caused by an overabundance of an ordinary bacterial resident, usually Staphylococcus intermedius, which results in scaled, itchy skin, frequently incorporating pustules and ulcers. It is a relatively common condition in dogs, particularly in warm, moist environments or when the immune system becomes compromised in some way. Antibiotics are usually effective in eliminating this disease, although reoccurrence is common if any or all underlying conditions are not thoroughly addressed.
Pyoderma is a relatively common skin disorder characterized by scaly, itchy skin that frequently develops pustules and ulcers. This uncomfortable disorder is caused by an overabundance of certain varieties of bacteria on the animal's skin.
Book First Walk Free!
Symptoms of Pyoderma in Dogs
Pyoderma is a relatively common disorder in dogs and can occur at any age. Symptoms are similar to many other skin disorders and those most common are:
Blood or pus on skin
Crusting
Foul odor from skin
Hair loss
Itching
Rash
Redness
Scaling
Sensitivity to touch
Swelling
Ulcerated skin
Yellow papules
Types
In many cases, pyoderma occurs as a single incident, but for some dogs, it can become a chronic issue. Certain conditions, such as diseases that compromise the immune system or allergies, may contribute to the pyoderma becoming chronic. Environmental influences, such as a hot, humid climate, may also increase the chances of a case of pyoderma becoming chronic, particularly with dogs that have wrinkles or folds in their skin. Most often pyoderma is superficial, meaning that it only affects the upper layers of the skin, however, it can also attack deeper layers of the skin, making it more challenging to treat. Puppies may also develop temporary cases of pyoderma due to their underdeveloped immune system. Puppy pyoderma, also sometimes referred to as puppy strangles, is generally concentrated in sparsely furred areas, such as the face, groin, belly, or armpits of the animal.
Causes of Pyoderma in Dogs
Pyoderma is most often caused by the Staphylococcus intermedius bacteria, a common resident on the skin and hair of most dogs, although other bacteria are occasionally to blame. In certain circumstances, these normal bacteria can over colonize on the animal's skin and cause an infection that leads to itching, skin discoloration, and in some cases, open wounds from scratching. Conditions are most conducive to the formation of this disorder can include:
Allergic reaction
Autoimmune disorder
Immunosuppression
Physical damage to the skin
Warm, moist environments
Diagnosis of Pyoderma in Dogs
Your visit to the veterinarian will most likely start with a full physical examination, with particular attention being paid to the areas that are showing the symptoms, and a thorough history of your canine's health and a timeline of symptoms can be extremely beneficial to an accurate diagnosis. The symptoms of pyoderma will typically prompt your veterinarian to collect skin samples during the general physical, usually, through a technique know as skin scraping.
These samples are used in a microscopic evaluation of the skin cells, called cutaneous cytology, which is utilized to see infestations and infections that may not be visible to the naked eye. An overabundance of bacteria may be detected microscopically, at which point a culture of the sample will be taken to determine what type of bacteria they are. Routine tests, such as a complete blood count, a biochemistry profile, and a urinalysis, may help to identify any underlying conditions that will need to be addressed before the skin condition can be fully restored.
Treatment of Pyoderma in Dogs
The areas around the infection will be shaved in order to get a better idea of the damage, as well as to allow better absorption of topical medications, typically followed by a full body cleansing with an antibacterial shampoo formulated with medications for dogs such as Benzoyl peroxide or chlorhexidine, which must remain on the skin for at least ten minutes before rinsing for full effectiveness. Your veterinarian will also instruct you regarding continuing bathing routines that are required to clear the infection.
Typically, antibiotic baths are repeated two to three times a week for the first two weeks or so, and then reduced to once or twice a week until the infection has been resolved. Oral antibiotics will also be prescribed for several weeks to ensure that the infection is fully under control, and should be continued until at least a week after any pustules or clinical lesions are resolved. It is crucial that any underlying conditions, like Cushing's disease, allergies that affect the skin, or hormonal imbalances, also be addressed while treating the pyoderma itself, or the condition will reoccur.
Recovery of Pyoderma in Dogs
During the recovery period, it is best to have a comfortable and quiet space available for your companion to recuperate with plenty of access to food and water if they need it. Following the instructions that are given regarding oral and topical medication and adhering closely to bathing requirements will be required to eradicate the infection. Typically, rehabilitation measures will need to be continued even after the symptoms are no longer apparent as pyoderma can easily rematerialize treatment is not continued. Overall, the prognosis for pyoderma without any underlying conditions is excellent, however, disorders such as allergies and immunocompromising diseases may increase the recovery time.
Pyoderma Questions and Advice from Veterinary Professionals
CeeCee
Dachshund
6 Years
0 found helpful
Our dachschund has been diagnosed with a staph skin infection (culture) and it is generalized across her entire body. Scabs and postules, hotspots, you name it and she is miserable. We have tried Apoquel with some degree of success, Prednisone (not much help) and then antibiotics (cephalexin,and carpoxdiem?)-also most recently fish oil and benadryl We are seeing a dermatologist for hope of some relief. Looking for any successful treatment options as there do not seem to be many for this condition.
Pyoderma is a relatively common skin disorder characterized by scaly, itchy skin that frequently develops pustules and ulcers. This uncomfortable disorder is caused by an overabundance of certain varieties of bacteria on the animal's skin.

Read more at https://www.arshramgarhia.com/2019/09/why-does-dogs-eat-grass.html
my puppy may have this, does your dachshunds tummy look bloated??? my fred has a couple little blisters on his leg, and his tummy looks swollen, and hes just not that happy today, not really sure whats going on with him, just on here looking for kind of same symptoms,,,,tummy swollen????
Add a comment to CeeCee's experience
Was this experience helpful?
Ginger
Terrier mix
6 Years
0 found helpful
Has Symptoms
Itching red raised bumps pigment change
My fur baby has been suffering with pyoderma for at least one year now I have taken her to the vet several times and spent a small fortune. She has been on different antibiotics received shots as well as bathing her with shampoo designed specifically for pyoderma. I don't know what to do to clear this issue. We moved to Alabama from Texas and while living in Texas she never had this issue. ..it only occurred when we moved to Alabama. I am now bathing her three times a week and using the 50 50 vinegar rinse but she continues to have outbreaks...please help me!I am running out of options and don't know what to do anymore.
Add a comment to Ginger's experience
Was this experience helpful?
Ziggy
Mastin spanis
7 Years
0 found helpful
Ziggy, my best friend,has always has skin problems, he seems to be allergic to everything. He has been on and off prednisone all his life. This year he has had a horrible skin infection around eyes,.under mouth and all across belly and groin area. I've cured his eyes and mouth with antibiotics and a antiseptic wash that the vet gave me. Yet the belly area is not getting any better, Ziggy is in constant frustration trying to lick himself. His slim down there looks alien, red raw and pigmented dark gray, humid all the time. I've just started him on another course of prednisone but it doesn't seem to be having effect. I don't know what else to do, I am low on money for vets and me and Ziggy have just moved to another country. Please any advice would be greatly appreciated. Thanks.
Have you tried using a mixture of 50/50 apple cider vinegar and water? My dog suffers chronic pyoderma. Whenever I resort to traditional medications as treatment it clears for a while but always comes back with a vengeance, not to mention the havoc repeated and long term use of antibiotics and/or steroids have on his poor system. The most beneficial treatment I have found is applying the vinegar/water combo. I usually use in a spray bottle, but it can also be applied with cotton balls. I have also found "Golden Paste" very helpful. Golden paste is a mixture of coconut oil, turmeric, and black pepper, heated briefly to release turmeric oils, cooled and dabbed onto lesions. Using the two treatments together has worked best for my little guy. Hope this helps and Ziggy soon finds relief!
Add a comment to Ziggy's experience
Was this experience helpful?
Luca
Pit bull
2 Years
0 found helpful
My dog, Luca got this last year around spring time. It came out of no where and within three days he had two huge pustules and I tried my best to keep them clean until we could get into the vet. They said it was bacteria under the skin in these pustules. Antibiotics and steroids and we were good to go, except they left two very large scars. It has happened again this year, and he is losing more hair. Except this time they are very small, but there are lots of them. We changed food, the medicine worked, but when the medicine was out they came back a few weeks later. It almost seems to be seasonal. I'm wondering if there's an allergy med I can put him on? He licks his feet a lot and I've heard that's a sign of allergies in dogs. Also, will his hair from these little spots grow back?
Add a comment to Luca's experience
Was this experience helpful?
Sally
Corgi
11 Years
2 found helpful
My dog has a history of pyoderma which cleared up nicely with a medicated shampoo with chlorhexidine. She has a reoccurrence but the local vet could not give her an appointment for over two weeks. It's been a week since I called about the condition around her neck and it is all down her back now. I called again and still cannot get an appointment. Do you think I should take her to an emergency vet clinic? I'm surprised my vet doesn't think it is an urgent condition as there are open sores and scabbing which I described over the phone. It's not like we are walking in off the street. We've been going to that vet practice for 25 years including multiple surgeries for pets and buy prescription dog food there. I'm interested in an opinion if this is a condition that should receive care soon or would it be ok to wait two weeks?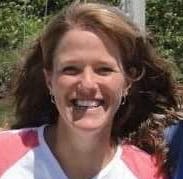 1611
Recommendations
I think that if Sally's skin is as bad as you describe, waiting 2 weeks is far too long. If you have an emergency clinic available, it would be better to have her seen there, as the sooner that she starts treatment, the sooner she'll begin to recover. That type of infection can be quite painful and can take time to recover from. I hope that she is okay.
Thank you! I was able to get her into a nearby vet practice to get her started on medicated mousse and an antibiotic. I feel so much better than having her wait and watch the condition get worse.
Add a comment to Sally's experience
Was this experience helpful?
Ellie
Lhasa-Maltese
14 Years
1 found helpful
Medication Used
Clindamycin Hydrochloride
Ellie had an ulcer that was treated with clavamox for two weeks. The ulcer got better but she started to get another rash/infection. I took her back to the vet and she was given clavamox again for two weeks. Towards the end of the course of antibiotics I took her to get a second opinion because the Pyoderma was spreading and getting worse. This vet prescribed baytril for 2 weeks, prednisone (12 total pills) and mupirocin ointment. I just went back for her two week follow up yesterday, she isn't any better. Vet swabbed and checked infection under microscope, saw different bacteria, white blood cells, and one thing I found interesting was rods, however I didn't think of it until I left the vet. This could be e.coli (the rash is on her underside, close to her anus) but I found it weird that she didn't notice a high prevalence of cocci. The other option is pseudomonas, but I'm surprised she didn't think of this herself. The next step would be to get the bacteria cultured, however she said that would cost me $500 and Ellie is in a lot of pain. The next option would be to put her down, and I know she is old but I can't come to terms with putting my dog down because of a bacterial infection, especially when she is otherwise in perfect health. I asked her to give me another antibiotic (she gave me Clindamycin and mail-a-key wipes).
What are your thoughts? Any suggestions? I can't afford to pay for the $500 culture, all the vet bills for the past month are already over $700, and I am a struggling grad student (molecular biology).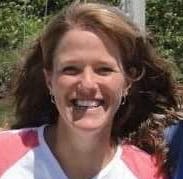 1611
Recommendations
Thank you for your email. I'm sorry that Ellie is having these problems. It isn't surprising that there were few cocci bacteria in the sample, as she has been on Clavamox for 4 weeks. Pseudomonas is a common rod bacteria involved in pyoderma, and most Pseudomonas species are resistant to Clindamycin. One alternative that you may want to discuss with your veterinarian might be an injection of Cefovecin (Convenia), which tends to cover quite a few typical skin bacteria. One of the most critical aspects of pyoderma treatment is bathing with a medicated, prescription shampoo, which is beneficial because it: Helps clean the skin, removing scaling and crusts that contain bacteria Makes the dog look, feel, and smell better Frequently helps compress the course of antibiotics, reducing the time for selection of resistant strains. Culture and sensitivity is recommended for all generalized deep pyodermas and if treatment with 2 different classes of oral antibiotic, repeated courses of a previously effective antibiotic, or one injection of cefovecin fail to resolve any superficial or deep infections - that would obviously be the best alternative, but if finances are limited, the above thoughts might help guide you and your veterinarian to a comfortable resolution.
Add a comment to Ellie's experience
Was this experience helpful?
Hanks
Golden Retriever
3 Months
0 found helpful
I think my golden retriever puppy has puppy pyoderma, but the small bumps are not in the stomach area. When he first started getting them I thought it might be a tick, that is what the bumps feel like. He has taken a round of antibiotics which seems to help some, I noticed he didn't have as many bumps. About a week after the antibiotics the bumps are coming back, they are on his chest and the back of his neck in higher concentrations. Is this pyoderma or should I be looking at something else?
Add a comment to Hanks's experience
Was this experience helpful?
Eddie
Shiloh Shepherd
7 Years
1 found helpful
Has Symptoms
Yellow pustules, sores and rash
My dog has had pustules, redness and sores on belly.
He is a shiloh with no hair on lower part of stomach.
He licks all the time which makes it worse. Vet gave him antibiotic treatments, antibiotic spray and to no avail it keeps coming back. This is 7 years now and I am concerned.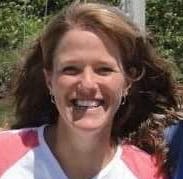 1611
Recommendations
If Eddie has been having this problem for 7 years, it may be a long term problem. Allergies can cause that type of reaction, as can resistant bacteria. It may be a good idea to either discuss it with your veterinarian and see if Eddie might benefit from allergy medication, or to get a second opinion to see what another veterinarian thinks might be going on.
I have recently had the same problem with my dog. licks constantly. then about 3 weeks ago started getting red sores on his stomach. Vet gave medicated shampoo, spraying some blue stuff daily and giving antibiotics. It starts to clear up then new red spots appear overnite. I took him off the antibiotics and started benadryl everyday, that helped then he broke out again yesterday. So we are headed back to the vet on Tuesday.
Add a comment to Eddie's experience
Was this experience helpful?
Charley
Berger Blanc Suisse
10 Months
1 found helpful
Hi,

My dog was exhausted for two days. And I noticed he has pain in his back, investigating under his coat I noticed many infected wounds in his back through the line of the spine. The wounds were open, infected and in some parts bloody. the skin in some parts was red or purple.

The veterinarian​​​ ran a blood test and the results show that everything is in the normal zone except the MONO showing 3.19 K/μl. The tissue under the microscope showed infection by bacteria as well.
The vet could not certainly diagnose what the cause is; whether it is a food allergy or something else. I had changed his dry food a month ago and recently I have given him some new treats like shrimps and salami.
I believe the scratches which caused the infected wounds are caused when I brushed him three days ago as the injuries are in the line of the spine.

We started the treatment with antihistamines and antibiotics.

Do you have any suggestion that we can diagnose the cause to prevent it?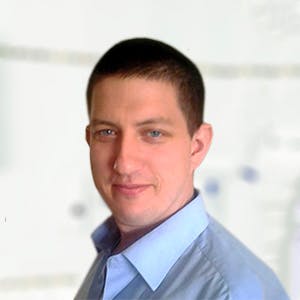 3320
Recommendations
It is difficult to say what the specific cause is, but generally with allergies we would expect to see more disseminated skin lesions than just along the spine; you should follow the treatment prescribed by your Veterinarian and ensure that any wounds are free of dirt and debris. If you're suspecting a food allergy, you should switch back to the old diet and remove the old treats; then after a few weeks reintroduce them one by one a week or so apart and see if the condition recurs. Regards Dr Callum Turner DVM
Add a comment to Charley's experience
Was this experience helpful?
Ari
Golden Labrador
10 Years
1 found helpful
Medication Used
Clavamox antibiotic- oral
My 10 year old Lab is being treated with Clavamox for deep pyoderma. About 3 weeks ago he broke out in multiple oozing sores and hot spots all over his back, also patches of bumpy rash. While the large sores have healed, the rash spread over his back. I've been cleaning him daily with chlorhexidine. Parts of it seem to be slowly improving; however, I'm still concerned. This rash has a very strange appearance when looked at closely with magnifying glass. It seems to be a raised fiber-like matrix with some other kind of scaly growth interlaced in it. I would like to be able to show a picture of it. I haven't been able to find anything on the internet that looks like it. Is there a way to figure out this condition/treatment without spending hundreds more dollars on tests?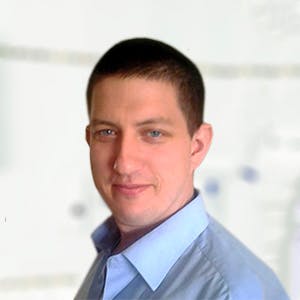 3320
Recommendations
Pictures can be deceiving and many skin conditions look the same on first look; you should return to your Veterinarian for another examination for them to look at the rash how it is now and they may choose to take a culture and sensitivity test (around $50) or another test (biopsy or skin scraping) to help determine a cause. Regards Dr Callum Turner DVM
Add a comment to Ari's experience
Was this experience helpful?
Lulu
Standard Poodle
8 Months
1 found helpful
Has Symptoms
Red rash, pustules, severe itching
My 8 mo. Old standard poodle has had a rash and pustules breaking out on belly and under arms since she was 4 mo. old. We've done two rounds of antibiotics, changed food to gluten free, only lamb and vegetables. No luck, breaks back out as soon as she licks. Is it her saliva that she is allergic to?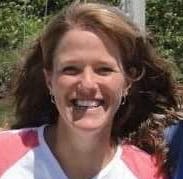 1611
Recommendations
Carmen, thank you for contacting us about Lulu. It is unikely that she is allergic to her saliva, and more likely that she licks because her skin itches before she breaks out. Ongoing skin irritation is a common sign of allergies, and environmental and flea allergies are more common than food allergies. It would be a good idea to talk to your veterinarian about her somewhat chronic skin condition and try some anti-allergy medication if they think it is appropriate. Also make sure that she is very regularly treated with flea prevention, as well as any animals that she comes into contact with.
Add a comment to Lulu's experience
Was this experience helpful?