What is Urinary Bladder Cancer ?
Rhabdomyosarcoma is a soft-tissue sarcoma which forms near the region of the bladder known as the trigone. In some cases, the tumor can occur on the wall of the bladder. The mass appears as a cluster of round bulges (similar in appearance to a cluster of grapes) and can force itself into the bladder and fill up the urethra. This type of cancer is rare and can occur in dogs that are large breed and young in age.
Urinary bladder cancer, also called rhabdomyosarcoma, is a type of cancer found in the muscle walls of the bladder or the trigone. While this cancer is very rare, it has a good prognosis if diagnosed in the early stages and treated accordingly.
Book First Walk Free!
Symptoms of Urinary Bladder Cancer in Dogs
Signs of urinary bladder cancer are sometimes confused with a kidney or urinary tract infection. It takes a veterinary exam to rule out any type of infection before giving the diagnosis of rhabdomyosarcoma. Clinical symptoms include:
Straining to urinate
Urinating frequently with little flow
Blood in the urine
Blocked urethra
Malaise or restlessness
Lameness
Types
The tumors of botryoid rhabdomyosarcoma can be found in two different places, depending on the dog and, at times, the breed of the dog. Certain breeds are more susceptible to others in terms of characteristics of tumors, such as size and location.
Urinary bladder cancer, or botryoid rhabdomyosarcoma, is usually found near the trigone. The trigone is the smooth region inside the bladder, shaped like a triangle. Many of the tumors are located close to the trigone.
In some cases, the tumors can be located on the urinary bladder wall. This area is not connected with the trigone.
Causes of Urinary Bladder Cancer in Dogs
Urinary Bladder Cancer (Rhabdomyosarcoma) in Dogs is quite rare, with only one-percent of canines being diagnosed with this type of cancer. There is still much research being conducted on rhabdomyosarcoma in canines. This soft-tissue cancer can be caused by:
Genetics
Wastewater parasites
Trauma to the muscle
Foreign bodies
Orthopedic implants
Diagnosis of Urinary Bladder Cancer in Dogs
If you suspect your companion may have bladder cancer, track the symptoms. If your canine has trouble urinating, acts as if he is in pain, has blood in the urine, or any of the other signs listed above, immediately call your veterinarian. If you are able to do so, collecting a urine sample may help the veterinarian do preliminary testing on the specimen, but may not be necessary. The veterinarian will tell you what to do if anything needs to be done before the appointment.
To diagnose the issue, the veterinarian will conduct a physical examination that will include complete blood work, rectal examination, complete urinalysis with a urine culture, a serum biochemistry profile, electromagnetic radiation imaging of the thorax, abdomen, and bladder. The veterinarian will be looking for specific signs of the cancer, such as a thickened wall of the muscle in the urethra or trigone bladder region, enlarged lymph nodes, or any mass in the bladder. The veterinarian will also check for a bladder that is distended.
The veterinarian will be very careful during the diagnosis to prevent the tumor (if present) from seeding. He will use a carefully inserted catheter to collect the urine if it cannot be collected freely.
Treatment of Urinary Bladder Cancer in Dogs
There are several different modes of treatment for urinary bladder cancer in dogs.
Emergency Surgery
The location of the trigone and lesions on the urethra prevent surgery from being performed successfully. Surgery is only used for emergency treatment, such as in removing large tissues from any lesions or with an obstruction of the urinary tract.
Radiation
Radiation can be used successfully in checking any tumor growth, but complications can arise. The dog can become incontinent, develop an inflammation of the bladder, and have even more difficulty in urinating. In some cases, though, radiation can be effective along with chemotherapy in the eradication of the tumors.
Chemotherapy
With chemotherapy, the treatment and type of drugs are decided in accordance with the specific types of tumors, where they are located, the size, and of the course the stage of the cancer and if it has metastasized. With smaller lesions, chemotherapy can be effective and can lead to remission. This is if the cancer is caught in the early stages.
Recovery of Urinary Bladder Cancer in Dogs
During chemotherapy, nutrition is vital to keeping the dog healthy and thriving. Your veterinarian will give you options and advice on nutrition to enable your loved one to react to the chemotherapy or other treatment in the most positive way possible.
The veterinarian will want to see the dog at regular intervals during treatment, and after treatment is complete. Having regular veterinary visits ensures the dog is doing well and if anything happens health wise, it can be addressed immediately, rather than waiting. Being proactive is important during and after treatment.
If this cancer is caught in the early stages, remission is quite possible. The outlook of this disease, after treatment, is considered good. With treatment, the dogs that have rhabdomyosarcoma of the bladder can survive. About one-third of dogs diagnosed with this type of cancer succumb to the disease.
Urinary Bladder Cancer Questions and Advice from Veterinary Professionals
ailsa
Labrador Retriever
10 Years
0 found helpful
Has Symptoms
Incontinance poor mobility
My Yellow lab is 10 and was just diagnosed with bladder cancer and tumour is on right wall about 3cm thick and has travelled to her lymph nodes. The vet has given me garbapentin for her pain which she takes every 12 hours . She strains to pee and sometimes she pees blood sometimes no pee and sometimes a small stream. It now she is peeing while resting and has no idea she has peed herself.. her mobility is not as good anymore she can move but seems her back legs are giving her difficulty. Is this signs she is nearing the end I am so torn I do not know what to do, so hard to make the call. Vet says it's our call and it's all about quality of life. She is still eating.
Add a comment to ailsa's experience
Was this experience helpful?
nestle
Chihuahua
1 Year
1 found helpful
My baby Nestle was only 1.6 yrs old. She was so happy and energetic, loved everyone . Well, she began vomiting and I worried and gave her water to re-hydrate but she threw it up so I stopped and gave her ice chips only. She was depressed and tired and moaned and coughed . I found a large puddle of urine that was very dark red. I took her to the vet and they tested her urine and all her levels were off. She was going through kidney and liver failure stage 4 , out of nowhere. They were doing an ultrasound and saw that her bladder was "ill-defined and had a mass or clot" . I took her to another vet I was recommended to and he did diuresis for 3 days. The first day, she progressed. Then the last 2 she got worse again. I had to put her down, she was dying of renal and liver failure. I told the doctor that the other doctor had found a mass that they thought was a blood clot, but this doctor said she wasn't bleeding, it was cancer they must have seen. Im very devastated and hurt. it happened so fast. I miss her so much....I don't know what caused this all...its driving me insane. I feel like its cancer or leptospirosis because we lived in a warm area with streams and lakes with wild life such as raccoons around. I need to know what caused this, or have a better idea of what it was to have closure...any thoughts? she was cremated already so I can't get a necropsy.
I resonate with your feelings to the Nth degree about how fast it all happened and is driving you insane. I just lost my beloved boy Sammy last week to bladder / urinary tract cancer that went to his brain very fast. The problem is the vets were very lax and not at all thorough in July when it was still early stage and treatable with chemo. As such they just went ahead with a castration thinking it was only an enlarged prostate. They should have gone over the worst case scenario options with me pre-op. I've gained an education in canine oncology after the fact. I will be filing with the vet board. I feel worse for you b/c your pup was so young while Sammy got 11.5 years. Still, my plan for him was 15+ and gradual aging. His "mommmy" is a pit mix going on 16 soon. I pray that when you're ready for another dog it will live so long. Matthew
Add a comment to nestle's experience
Was this experience helpful?
Calvin
Ridgeback mix
15 Years
0 found helpful
I have a 50 lb ridgeback mix who is 15 years old. He has severe arthritis, a fused spine from a break and is missing a front leg. Without Adequan and pain med's he can't walk. An x-ray shows a mass in his prostate/bladder and he had blood in his urine and pain with urination which cleared with anitbiotics. My vet said he can do ultrasound, urinalysis and blood work to determine the type of mass and potentially treat it but I am concerned about putting him through all of that at his age. I am managing his pain and am really torn about putting him through so much at his age and in his condition. What would you recommend?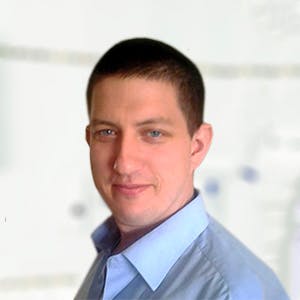 3320
Recommendations
Ultrasound, urinalysis and blood tests are not really invasive except for ultrasound may be a little distressing with the probe; it would be a good idea however to go through those tests just to gather more information. Once you have more information from the ultrasound etc… you will be more informed to make decisions. Regards Dr Callum Turner DVM
Add a comment to Calvin's experience
Was this experience helpful?
Angel
miniature poodle
6 Years
0 found helpful
My dog has had recurring uti's for about s year, this one she has had 2 weeks and not cleared up. There is very little bacteria in her wee and no crystals have grown from the sample. The vet wants to do X-rays and take a wee sample from the bladder . Could it be something else rather than bladder cancer?
If it was that I would put her down straight away as I don't want to see her deteriate any more and suffer, I font know if that's right or wrong tho?
She is weeping all the time and it's is nearly all blood and I know she is pain now as she squatting for age's and nothing is comming out just blood , then she will lick herself . I'm scared I'm going to have to lose my dog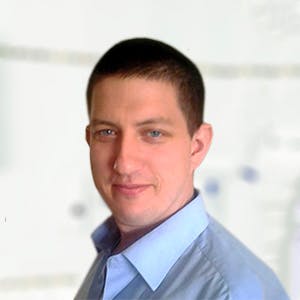 3320
Recommendations
An x-ray or ultrasound is the next step in a case like this, however if it is bladder cancer (transitional cell carcinoma) treatments like piroxicam show good management. Other possible causes may be due to trauma, clotting disorders, low level poisoning, kidney disease among other causes. Regards Dr Callum Turner DVM
Add a comment to Angel's experience
Was this experience helpful?
Marley
Labrador Retriever
8 Years
0 found helpful
Has Symptoms
Wee all time lay on grass anight
My dog has bladdercancer he is waking me up all through the night for a wee it is so tiring took another urine sample into vet what shall I is my dog in pain should I put him to sleep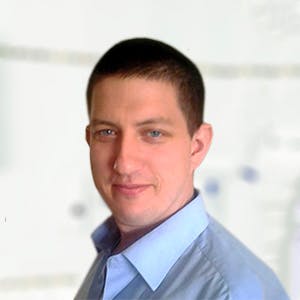 3320
Recommendations
Without examining Marley I cannot say whether he is showing signs of pain or not, with his condition it may be a case that at some point you may need to think about putting him down but that is a decision that you need to make. This type of cancer normally affects the neck of the bladder which may lead to frequent urination, discuss Marley's case with your Veterinarian and discuss whether the time has come or not. Regards Dr Callum Turner DVM
My dog seems fine in herself playfull and eating & drinking. But I know she's in pain .She is going out all the time for a wee and it's turning more blood now than wee , if it turned out to be cancer I would put her down straight away as I know there is no cure and I font want to see her deteriorate and suffer ? But I don't know if that's right or wrong .
My girl dog is 6 years old , she's has had recurring uti's, she has had one now for nearly 2 weeks , antibiotics are not working. There is very little bacteria in her wee and no crystal drown from the wee sample. The vet now want to do X-rays and take a sample of wee from her bladder . I'm worried it is bladder cancer . Could it be anything else ?
Add a comment to Marley's experience
Was this experience helpful?
Ellie
pit bull terrier
11 Years
0 found helpful
My dog was diagnosed with bladder cancer 15 months ago . Now she's peeing and not even waking up . Is is normal for her to do that towards the end of her life ? She sleeps a lot , drinks a lot sometimes but she still eats good . I'm having a very hard time with this and I don't know what to really expect . She was sleeping on my bed and when she woke up there was a big puddle under her and I've found pee on her other blanket . She also acts like her tummy is sensitive if I try to touch it . Sometimes there's blood in her urine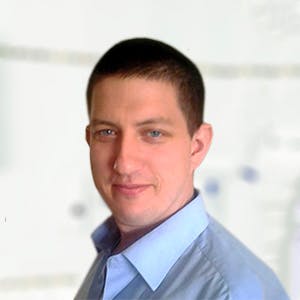 3320
Recommendations
The urination whilst sleeping may be due to old age, bladder cancer (transitional cell carcinoma typically affects the area around the neck of the bladder), weak sphincter or another cause; you should visit your Veterinarian for an examination since Ellie has a painful abdomen and has blood in the urine which may be an indicator of the bladder cancer progressing even with the Deramaxx (deracoxib) treatment. Regards Dr Callum Turner DVM
Add a comment to Ellie's experience
Was this experience helpful?
Lucy
Chihuahua
11 Years
0 found helpful
We started seeing bloody spots on our dog's blanket after her night sleep. After the vet did blood work, urinalysis and an ultrasound he found a small growth on the back wall of the bladder and diagnosed TCC. She is now on
deramaxx and ciprofloxacin. She was on deramaxx last month alone and this month he added the cipro. She seems to have diarhea now and a loss of appetite. How important is the cipro to manage or try for remission. Is there another alternative to add with the deramaxx? Or is this the best combo out there now?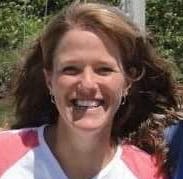 1611
Recommendations
Thank you for your email. I'm sorry that is happening to Lucy. There are not very may options for management of TCC, and the combination of antibiotic and anti-inflammatory may help keep anything under control. If she is having GI signs from the medication, it would be best to follow up with your veterinarian, as there may be other medications that can by used to decrease those signs.
Add a comment to Lucy's experience
Was this experience helpful?
Bailey
Golden Retreiver
2 Years
0 found helpful
Our almost 2 year old female Golden Retriever was diagnosed with urinary bladder botryoid rhabdomyosarcoma 4 weeks ago after I began noticing her having trouble urinating and squatting several times when let outside. Our vet ruled out a UTI by taking urine samples and after an ultrasound showed a shadow in her bladder she referred us to a specialist. They did a procedure that inserted a camera into her bladder to take a sample and confirmed it was this very rare type of cancer. Given her young age we are crushed (my husband and I do not have kids so she is our "baby" and our first dog). We are willing to do whatever we can to make her more comfortable and prolong her life. She is now undergoing radiation treatments (the tumor was right near the urethra making surgery not an option) and is in week 3 of 4. She is peeing less than before and has minimal side effects (so far) with her energy and spirits being good. The radiology vet has said he would recommend doing chemotherapy after radiation but that it is our call. These treatments have gotten extremely expensive but have also been emotionally draining as we board her 2 hours away Mon-Fri.

Would you recommend chemotherapy? Have you treated any dogs with this rare type of bladder tumor? Are there any other things we can be doing - recommended food or supplements? Also the radiology vet has been very guarded on prognosis which I know is the case for cancer but is there any way she can live beyond 1-2 more years? From my research this seems unlikely. There is so much on the web about TCC and older dogs and much less about this type of sarcoma so I was very happy to find this board.
Thank you so much for any advice or feedback!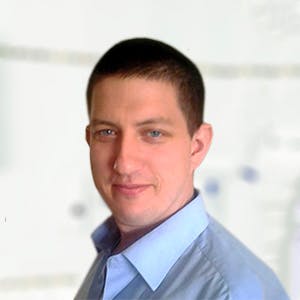 3320
Recommendations
Botryoid rhabdomyosarcoma is a rare form of cancer which affects relatively young large breed dogs with diagnosis occurring between eighteen months and two years of age; prognosis unfortunately for this type of cancer is poor, radiation and chemotherapy may be explored but there are few reports of its effectiveness. Personally I haven't come across this specific cancer, but have seen many transitional cell carcinomas which do occasionally respond to piroxicam; for botryoid rhabdomyosarcoma of the urinary bladder surgery is the treatment of choice but many times with cancer of the bladder, the mass is too close to the urethra to make surgery viable. I would look into chemotherapy once radiation is finished and I would recommend speaking more with your Specialist. Regards Dr Callum Turner DVM https://wagwalking.com/condition/soft-cancer-rhabdomyosarcoma
Add a comment to Bailey's experience
Was this experience helpful?
Sasha
Labrador Retriever
9
0 found helpful
Is there anything to do to help or cure advanced bladder cancer. My dog has thickening of lining which has been confirmed as cancer. She also has stones in her bladder. She started squatting to wee about 6 months ago. Then she would do normal wee but spot blood after that first week, like ten times in 15 minute walk. She had x-ray about 6 weeks ago but no stones found but has now had ultrasound and stones have been found plus this thickening of lining. Is there any medicines to take to prolong life? Thank you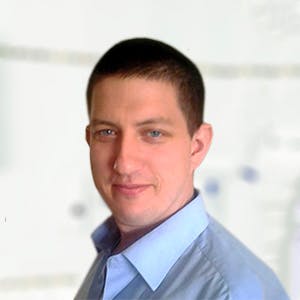 3320
Recommendations
Bladder cancer in dogs is normally transitional cell carcinoma which is an aggressive cancer of the urinary bladder and if not treated promptly has a generally poor prognosis. Piroxicam (or a combination of drugs along with piroxicam) has been used in cases of transitional cell carcinoma, but any treatment would be based on confirmation of the diagnosis and a discussion with your Veterinarian or Oncologist. Regards Dr Callum Turner DVM www.vet.purdue.edu/pcop/files/docs/CanineUrinaryBladderCancer.pdf
Add a comment to Sasha's experience
Was this experience helpful?
Capone
Rottweiler
5 Years
0 found helpful
Our rottie suddenly started having blood in his urine vet put him on baytril it looked as tho it was clearing up then he started having clots he started breathing heavy Monday so we brought him to ER vet said he had a tumor bleeding out n his blood level was at 12 and prob wouldn't make another day she said tumor was inoperable she said she had one dog that was sent to lsu n given chemo n stuff n it only gave him another 6 mo n he was totally incontenant we wernt going to put our dog through that she said bcas he's large even if we'd had X-ray soon bcas of soft tissue it wouldn't have shown do you think she was right ? I've read some bladder cancer can be helped I'm hoping we made the right decision . If I'd known there was a fix we'd definitely done everything we could to save him . TIA for your time and opinion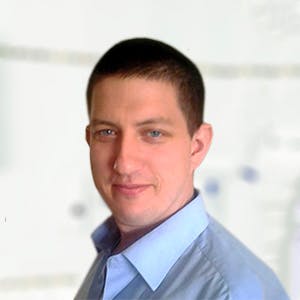 3320
Recommendations
Bladder cancer is usually aggressive and due to the usual location (near the neck of the urinary bladder) surgery can be difficult or practically impossible. Each case is different and I need to speak generally as I haven't examined Capone or seen any tests, x-rays or ultrasound images; but in cases of inoperable tumours, chemotherapy may prolong a dog's life but the side effects of the chemotherapy plus transitional cell carcinomas (most common type of bladder cancer) poor response to chemotherapy leaves very few options for advanced cases. Regards Dr Callum Turner DVM
Add a comment to Capone's experience
Was this experience helpful?
Sasha
Toy Poodle
11 Years
-1 found helpful
Hi. My dog has been acting normal the past few days (even though she's old she's very hyper and plays and runs like a puppy), but this morning she threw up and had blood in her urine. We immediately took her to the vet and they found a mass in her bladder. They couldn't tell for sure if it was a cancerous tumor, but they did find evidence of cancer cells (the TCC kind I think?). They took blood work and it came back "as healthy as a one year old puppy", as the vet put it. In fact, she's always had perfect health, especially for her age and breed. The vet found that she has a bladder infection as well, along with slightly elevated white blood cells. So he put her on antibiotics for the next ten days to clear up the infection before we look at the mass again. To get to the point, my question is, is there a chance this ISN'T cancer? Could this be caused by infection? And what could explain the presence of the cancerous cells if there's a chance it's not cancer? Sorry about the lengthy question, I'm just scared. Thank you.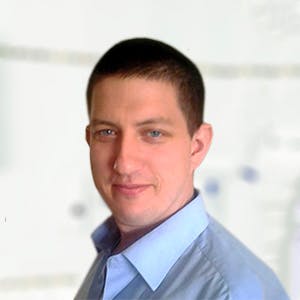 3320
Recommendations
The location of the mass in the urinary bladder would give a good indication of whether or not it is transitional cell carcinoma; these types of tumours will originate from the neck of the bladder and a mass in this area is suggestive of this type of cancer. Infections generally don't cause the appearance of a mass in the urinary bladder; a contrast x-ray of the urinary bladder may help and ultrasound could be useful. Once the infection is treated, surgery may be performed and histopathology can be done to determine the type of mass present. Regards Dr Callum Turner DVM
Add a comment to Sasha's experience
Was this experience helpful?
Peppy
Miniature Schnauzer
8 Years
0 found helpful
My dog peppy was diagnosed without cystitis, and was on three medications. He has finished taking all of them and had has follow up two days ago. His vet mentioned that his urine was negative for any crystals, or bacteria and infection, but noted that during his physical exam, that my dog'a bladder was still tender.
The vet told me that it could just be that he's that type of dog that doesn't like getting touched there. But I've been to all of my dog's vet visits and he has never had any issue when his bladder was being palpated. Should I go back to the vet or maybe call them to run some more tests? I just want to make sure that he's fine and the thought of my dog having bladder cancer is more than worrisome.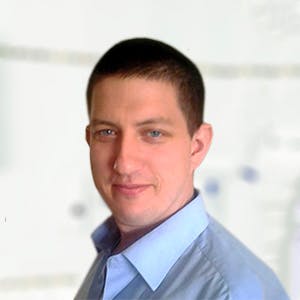 3320
Recommendations
It is possible that Peppy's bladder is still sensitive from the cystitis. I would keep an eye on him and if the blood in the urine returns, he has slow urination, pain whilst urinating, fever or any other unusual symptom, visit your Veterinarian for an x-ray or ultrasound of Peppy's urinary tract; otherwise wait until his next check up and ask the Veterinarian to pay extra attention to his bladder. If you are a worrier by nature, an x-ray will easily rule out any tumour. Regards Dr Callum Turner DVM
Add a comment to Peppy's experience
Was this experience helpful?