What are Swallowing Difficulties?
Any condition which inhibits the movement of food from the mouth to the stomach can pose a problem for your dog. Chewed food, referred to as bolus, is pushed to the back of the tongue where the swallowing reflex will propel it through the pharynx and esophagus. Continued action of the throat muscles pushes the bolus down the esophagus into the stomach. Swallowing difficulties, known as dysphagia, can be caused by many neurological and muscular conditions, as well as physical obstruction, pain, and inflammation. Short term problems will not pose a serious issue for your dog, although there may be an increased risk of choking. Chronic conditions will cause weight loss and nutritional deficiency and may be a sign of a serious degenerative condition. Dysphagia is more common in young dogs since many causes are congenital and will present themselves when puppies start to eat solid food.
Difficulties with the swallowing process in dogs can result from obstruction or from weakness and lack of coordination in the muscles. Veterinarians define this condition as dysphagia. Although not immediately life-threatening, in the long term it can lead to serious health problems.
Book First Walk Free!
Symptoms of Swallowing Difficulties in Dogs
Gagging
Retching
Regurgitation
Multiple attempts to swallow
Excessive drooling
Ravenous appetite
Packed food stored in the cheeks
Impacted food in the pharynx
Coughing
Aspiration
Pneumonia due to aspiration
Types
Dogs may have difficulty with any of the phases of swallowing.
Oral dysphagia - difficulty with the first stage of swallowing, moving food to the back of the mouth.
Oropharyngeal dysphagia - difficulty with the pharyngeal phase of swallowing,
Cricopharyngeal dysphagia - difficulty moving the bolus from the pharynx to the esophagus.
Esophageal dysfunction - the bolus is unable to move through the esophagus normally.
Causes of Swallowing Difficulties in Dogs
Causes of dysphagia can be structural or functional. Physical obstructions, including pain, can present a problem, or the muscles which control swallowing may be weak, uncoordinated, or defective. Some common causes include:
Inflammation from gastroesophageal reflux
Foreign object lodged in the pharynx or esophagus
Abscess or enlarged lymph nodes
Esophageal stricture - a narrowing of the esophageal muscles as a result of repeated or long-term inflammation.
Fracture of the mandible
Dental pain
Cyst under the tongue (sialocele)
Tumor Infections such as toxoplasma and neospora
Botulism or tick paralysis
Congenital esophagus abnormalities, usually present at birth, but some may develop later; many are found more often in certain breeds, although they may appear in any dog
Cricopharyngeal achalasia - condition in which the esophageal muscles are abnormally constricted and don't allow proper swallowing, more common in Golden Retrievers, and Cocker or Springer Spaniels
Cricopharyngeal asynchrony - lack of proper synchronization in these same muscles
Vascular ring entrapment - condition in which the esophagus and trachea are partially trapped, more common among German Shepherds, Boston Terriers, and Irish Setters
Megaesophagus - condition in which the esophagus is enlarged, more common among Chinese Shar-Peis, Fox Terriers, German Shepherds, Great Danes, Irish Setters, Labrador Retrievers, Miniature Schnauzers, and Newfoundlands
Esophageal diverticula - pouch-like structure on the esophagus
Hiatal hernia- hernia between the stomach and the esophagus, more common in Chinese Shar-Peis and English Boxers
Any degenerative nerve or muscle disease
Polymyositis/Inflammatory myopathy - idiopathic inflammatory muscle disease in which immune cells infiltrate muscles causing weakness, more common in Boxers
Muscular dystrophy - non-inflammatory muscle degeneration disease
Diagnosis of Swallowing Difficulties in Dogs
Your dog's symptoms can sometimes indicate which part of the swallowing phase is creating a problem. If the difficulty is in the oral phase, food will likely remain in the mouth. Gagging, retching and multiple attempts to swallow will usually indicate a problem with bolus entering or leaving the pharynx, while regurgitation, coughing, and aspiration suggest problems with movement along the esophagus.
The veterinarian will discuss your dog's symptoms with you. He will then perform a thorough physical examination followed by a clinical feeding test. He will evaluate each stage of swallowing as much as possible during the examination, and check for inflammation. Unless the cause is obvious, X-rays will be taken to determine if there is a physical obstruction. Contrast dyes may be added to your dog's food so that the vet can determine where the bolus is getting stuck. If the problem appears to be neurological or related to muscle weakness, further testing will be needed to evaluate tissue degeneration.
Treatment of Swallowing Difficulties in Dogs
If there are complicating problems like aspiration pneumonia, this will require immediate treatment. Your dog may need fluids and additional oxygen, and may spend several days in a veterinary hospital to recover.
Other treatments will depend on the cause. Foreign bodies can sometimes be easily removed. If they are more deeply lodged, surgery may be required. Surgery may also be required if an esophageal stricture has developed, and many congenital physical abnormalities can also be corrected with surgery. This will likely be minor surgery, but there is always a certain amount of risk. Your dog will spend several days in the hospital, and may be on a special diet during recovery.
Some conditions can be treated with medication. Infections may clear up with antibiotics. If the issue is acid reflux causing inflammation, antacids along with diet modification may be able to fix this problem. Medications which are causing acid reflux or are getting stuck in the throat may need to be changed or administered differently. Some muscular and neurological conditions can also be treated or at least reduced with medication. If the problem is due to a serious degenerative condition your dog may eventually need to be euthanized.
Recovery of Swallowing Difficulties in Dogs
Many dogs will make a complete recovery from short-term problems and some long-term problems can be effectively corrected with surgery. If the problem is not correctable, diet modifications can sometimes help. Very small mouthfuls of food will make it easier for your dog to swallow, and maintaining an upright position can alleviate some problems. You may need to monitor your dog during feeding time. A liquid diet may also be prescribed by the veterinarian. Your dog will likely recover and live a fulfilling life with dysphagia, but it will depend on the underlying condition which causes it.
Swallowing Difficulties Questions and Advice from Veterinary Professionals
Pita
Pit bull
6 Years
2 found helpful
In the middle of the night, my 6 year old pit bull got up and kept making sounds like she wanted to throw up and then kept trying to swallow. We gave her water, and she licked the bowl clean but kept making those noises. She calmed down for a bit but kept licking everything in sight and trying to swallow. Now she is calmer but still making the hard swallowing motion and burping. I don't know how to help her and she's scared. Help please!!
What was the cause of outcome of your appointments?
My Great Dane has been doing too, exactly.
My 9mo boxer pup is doing very same thing. I am booking a vet apointment.
Add a comment to Pita's experience
Was this experience helpful?
Charlie
Pug Shar-Pei
9 Years
-1 found helpful
My 9 year old pug/shar-pei has been drooling excessively for about 6 months now. Slowly getting harder to him to eat dog food (soft and hard). It started with me having to wipe his face maybe once or twice a day but now its every few minutes and he's choking on his own saliva. He has started to have trouble drinking water even and is losing weight. We saw the vet after he got a bite of a hot dog a couple months ago and was choking for almost an hour, barely catching his breath. The vet said he seemed fine but his health has been declining pretty fast since. I'm worried it's time to say goodbye. We have an appointment with the vet tomorrow.
Add a comment to Charlie's experience
Was this experience helpful?
Duke
Pit bull
6 Years
-1 found helpful
Our dog came in from outback one morning and was suddenly drooling on his right side only. He wouldn't eat, just put food in his mouth and then drop it. He didn't really want me looking too long at his mouth. We took him into the Vet and they said they couldn't see anything obviously wrong and his teeth even looked very good actually. Said without putting him under anesthesia they didn't know what happened. Possibly a wasp sting or spider bite. He still drools occasionally and acts like it is hard to open his mouth wide. He has started eating some but less than his normal. What do we do??
What happened? My dog is similar and no getting better after a week
Add a comment to Duke's experience
Was this experience helpful?
Jessie
Whippet cross
4 Years
-1 found helpful
My dog has started to sit and look at food before eating as though reluctant and then after few mouthfuls briefly has difficulty swallowing, sits again then continues to finish her food normally. She has also started getting anxious at bedtime or being left
Add a comment to Jessie's experience
Was this experience helpful?
Jessie
Whippet cross
4 Years
-1 found helpful
My dog has started to sit back and look at her food as tho reluctant and then after few mouthfuls has difficulty swallowing briefly then con tines to finish her meal normally. Also started to be anxious when left or at bedtime
Add a comment to Jessie's experience
Was this experience helpful?
Kylie
wheaten terrier
11 Days
-1 found helpful
My 11 year old wheaten terrier started having episodes of swallowing and gulping the past year. It happens most often at night when she'll seem to get into a frenzy and walk over for comfort. If I pet her she calms down but continues to swallow and gulp as well as occasionally licking the carpet / nearby pillows. Just recently she's been swallowing and gulping intermittently for about 72 hours.
My vet believed it to be acid reflux, but giving her pepcid has not helped her these past few days and I hate for her to be so uncomfortable. Even giving her the pecid in a treat, she went into a gagging/swallowing frenzy. What can I do to keep her comfortable till her vet visit next week and what should I do in the future?
Add a comment to Kylie's experience
Was this experience helpful?
Simba
Chow Chow
One Year
0 found helpful
My y dog suddenly having difficult drinking water and eating. He eats rather slowly and sometimes half his food falls off from his mouth. He drinks water very slow but he takes out a lot of saliva that the water becomes foamy. His behaviour otherwise seems normal. He running around barking and playing. Just been drooling a lot and pawing at his face.I don't know whatb is going in with him. He is a year old chow chow.
2
What was the diagnosis? What was prescribed for this ?
Add a comment to Simba's experience
Was this experience helpful?
Coqui
Border Collie
13 Years
0 found helpful
Has Symptoms
Swollen neck difficulty breathing
My dog has a swollen neck (found out by vet thru X-rays). He is having a hard time eating and swallowing food. I also noticed he has been breathing heavy. Help, I do not know what's wrong with him now.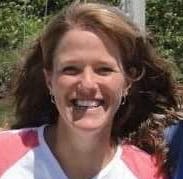 1611
Recommendations
Without seeing Coqui, I don't have any way of knowing what might be causing his problem, whether it is an allergic reaction, an infection, or a tumor. Since you had x-rays taken at your veterinarian, I would imagine they have an idea as to what might be happening, and it would be fine for you to contact them and ask for more explanation and what treatment might help.
Add a comment to Coqui's experience
Was this experience helpful?
Scooter
Small dog mix
4 Years
0 found helpful
My baby has problems swallowing he'll chew it and swallow but then he will puke and puke it all back up as a foaming mess but then he'll eat it so does that mean he gets all of his food? He was born with other defects like he only has two legs (back) and he's had these problems for a while if not all of his life. The only way I've noticed that he will not puke his food up is if I had feed him three to four pebbles of dog food at a time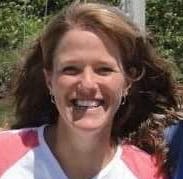 1611
Recommendations
Even though it isn't ideal, if Scooter eats the food right after it is vomited up, he should be getting enough nutrition. If you are able to feed him more slowly so that he doesn't vomit when he eats, that is probably much more pleasant for him.
Add a comment to Scooter's experience
Was this experience helpful?
Frank
Beagle
11 Months
0 found helpful
Has Symptoms
Sick several times in one day
Frantically eating grass to be sick
several attempts to swallow
My 11 month old beagle has suddenly begun to eat grass continually to make himself sick and has now started to act as though he is trying to swallow over and over again.
He is always finding things to pick up and chew that he shouldn't and I'm worried that he could have done this however, he also currently has an ear infection and wondered if this could be linked?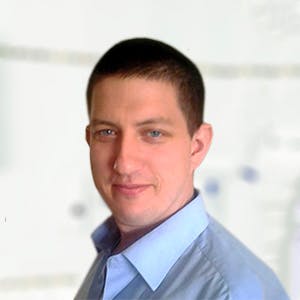 3320
Recommendations
Sometimes severe ear infections may cause pain while swallowing which may make a dog unwilling to eat or swallow anything; however other causes for swallowing difficulties include foreign objects, trauma (especially if he is chewing and trying to swallow everything), nerve damage among other causes. You should keep Frank indoors away from the grass and any foreign objects, monitor him and have your Veterinarian examine him in case of foreign objects or other issues. Regards Dr Callum Turner DVM
Add a comment to Frank's experience
Was this experience helpful?
Chief
Labrador Retriever
4 Years
1 found helpful
My Labrador sometimes partially loses his appetite and appears to be swallowing hard. Grabbing only a few pieces of food and chewing it more than normal, then gulping hard. I have a video of him eating. Can I send someone the video to watch?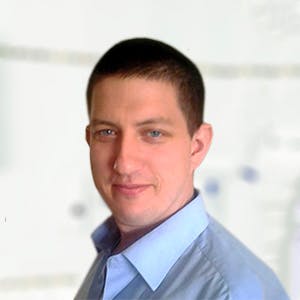 3320
Recommendations
A video would show what you've already mentioned, what is needed is a physical examination to look at the throat, palate the neck for signs of masses or sensitivity as well as looking for other symptoms which may help come to a diagnosis. Without examining Chief in person, I cannot give a diagnosis; but would recommend either soaking his food or giving a wet food to make eating more comfortable until you visit your Veterinarian. Regards Dr Callum Turner DVM
Add a comment to Chief's experience
Was this experience helpful?
Casey
Labrador Retriever
9 Years
0 found helpful
My 10 year old Lab is having periodic episodes of choking and gagging. Sometimes just dry and others with a small amount of semi clear vomit
He's eaten very little the last 24hrs, he's certainly not himself. He's also not as playful and lacks his usual energy. Same diet with almost no new foods introduced, he did have some salmon last night with the skin that was leftover from our dinner. That would be the only thing he's never had before as of late

So out of character, I'm obviously concerned

Thanks in advance..
Russ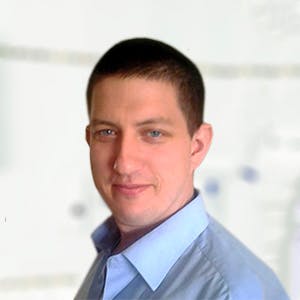 3320
Recommendations
With any fish bones are a concern, but I am sure that the salmon was plucked clean; however you should be careful since sometimes seasoning of human food may cause a toxic reaction in dogs. If Casey is having these episode of gagging and choking you should keep him on a strict diet of a single food type (to remove variables), monitor activity (do these episode occur after activity?) and look out for any other signs. Without examining Casey it is difficult to say what the specific cause is, but you should consider visiting your Veterinarian if there is no improvement. Regards Dr Callum Turner DVM
My 4 year old moodle is chewing his feet and is continually licking his mouth his chewing of food seems difficult
Add a comment to Casey's experience
Was this experience helpful?
Remi
Labrador Retriever
5 Years
0 found helpful
My 5 yr old lab acts like he forgot how to chew and eat. He has always chewed every kibble piece very well and eats slowly. Last week he would pick of food and just wallow it around and swallow. If you give him a chunchy treat bone he acts like he doesnt know what to do with it. He just wallows it in his mouth and then tries to swallow it whole. I took to vet and they checked his teeth xrayed jaw and did laryngeal exam and can't find problems. I am feeding him canned food but he licks it and doesn't get in mouth to eat unless i hand feed it to him. Need help!!!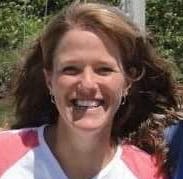 1611
Recommendations
Thank you for your email. Unfortunately, without examining him, I have a difficult time commenting on what might be going on, but if your veterinarian is unable to provide you with an answer, it may be worthwhile getting a second opinion. Thyroid disease can cause neuromuscular abnormalities, so that might be worth having checked, and he may need to see a specialist if you aren't able to figure out what is happening at your local level. I hope that everything goes well for Remi.
My10 year Apple head chuachua had surge 7days ago now she can not eat or drink for the last 6days i have been feed her with surge now she can't eat or drink at all vet dose not no what the prombl is i thank he did something wrong need to know what you thank
Add a comment to Remi's experience
Was this experience helpful?
Tiger
Indian breed
5 Months
0 found helpful
Hello Doctor,

My dog age is below 1 year. It was good in days by eating chicken and mutton bones. But recently it couldn't eat and become very thin due to lose of excess weight. It likes to eat but his tongue didn't come out fully to pick the food. he feels hungry but couldn't get the food. Even If it picks anything it couldn't chew the food. All the food picked by the dog remains in chin of the mouth as it couldn't swallow. But If i feed liquid milk using tube to the deep throat, it can swallow. this is how i am feeding. His neck slightly bended to the right after this problem occurred. but No bone injury happened. All another things his mind is good. Only problem he couldn't pick & lick & swallow the food. Please assist me with better diagnose with medicine .

Regards

Saravana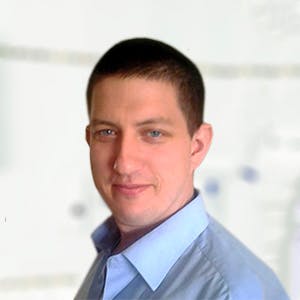 3320
Recommendations
There are a few different issues which may be causing a problem for Tiger to eat including masticatory muscle myositis, nerve paralysis, oral trauma, pharyngeal disorders among other causes; without an examination I cannot say for certain what the cause is, if the cause is due to masticatory myositis then corticosteroids may be indications but traumatic injuries and paralysis would need to be treated on a case by case basis. Regards Dr Callum Turner DVM
Add a comment to Tiger's experience
Was this experience helpful?
Dolly
Beagle Harrier
10 Years
1 found helpful
Has Symptoms
Can't get food picked up.
My dog can't pick up her food or water. Almost like she's forgotten how to pick it up. She can swallow and is wanting to eat. She walks around with her mouth open. She can close her mouth and has licked her face so her jaw isn't stuck open. She slobbers when eating or drinking. She doesn't seem so be in pain just hungry.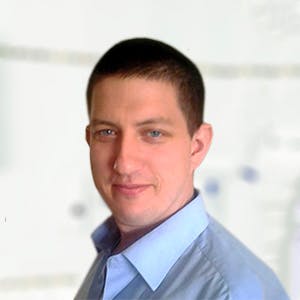 3320
Recommendations
There are a few different possible issues which may be affecting Dolly and her mouth which include myositis, temporomandibular joint disorders, pharyngeal disorders, dental disorders among other causes. You should visit your Veterinarian for an examination and possibly for fluids if Dolly isn't drinking enough as I cannot think of an at home solution for you. Regards Dr Callum Turner DVM
Add a comment to Dolly's experience
Was this experience helpful?
Leo
Presa Canario
7 Months
0 found helpful
12am: My dog's doing this weird thing where it's like there's some food that didn't make it all the way down and he's trying to swallow it. Happens every 4-5 minutes. For some reason he wouldn't drink water after he ate dinner (around 7pm), so that probably has something to do with it. And he won't drink now either. :( Is there anything I can do to help?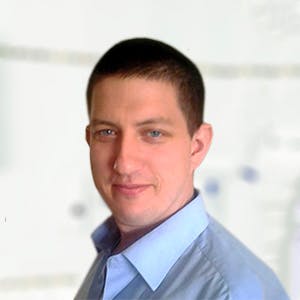 3320
Recommendations
It is possible that there is an obstruction or other issues which is causing Leo to swallow like this, you should keep an eye on him to see if he calms down; I would be concerned about mineral oil (if you were thinking) because he could bring it back up and aspirate it. If you see that there is no improvement after a few hours or Leo seems to be in distress, visit your Veterinarian or Emergency Veterinarian. Regards Dr Callum Turner DVM
Add a comment to Leo's experience
Was this experience helpful?
Oskar
German Shepherd
3 Years
0 found helpful
My dog had his first ever seizure over 24 hours ago. He had a second one not long after. The vet prescribed him with 2 days worth of Keppra (250mg per tablet). Following his seizures and medication, he restlessly paced around the house and would not lie down, would not let me touch him (he would just move away), and he would not sleep. It wasn't until this morning (over 24 hours after his first seizure) when he finally lied down and slept for about 5 or so minutes. Up until this point, he would excessively drool as if he would forget to swallow...he would just let his mouth fill up with saliva. Now when he sleeps, he wakes up with his mouth full of saliva, and begins to drool and behave almost as if he were choking on it. I try to come and clean it for him and he just runs away, lets it drool and then shakes his whole body. Then he's fine for a while, and then it starts again.

Is this something I should be concerned about? Is this just a symptom of the drug and part of the post-ictal phase, or could there be a greater underlying problem?

I have checked his teeth and gums. They look healthy and clean.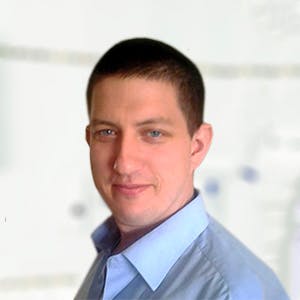 3320
Recommendations
Pacing, restlessness or drooling are all common postictal in dogs; the postictal phase normally lasts minutes to hours but can be a day or more. I do not know of any side effect of Keppra (levetiracetam) which causes drooling so I am siding with a prolonged postictal phase. I would keep an eye on Oskar and follow up with visits to your Veterinarian to adjust management as required. Regards Dr Callum Turner DVM
Add a comment to Oskar's experience
Was this experience helpful?
Raisin
Labrador Retriever
3.5
0 found helpful
My doggie Labrador is secreting thick saliva and is unable to swallow and lap up milk. While drinking water she is immersing her mouth in her bowl and has not eaten for two days. She has been injected antibiotics which has stopped the saliva secretion but she is unable to eat and during her attempt to eat she is again secreting the saliva and is dropping any solid food from her mouth.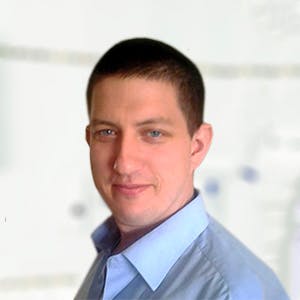 3320
Recommendations
There are various causes for dysphagia which would also explain an excess amount of saliva including oropharyngeal disorders, esophagitis, foreign bodies and other causes (many common in labradors). Further examination and investigation would be required to determine a diagnosis; below I have included a link to some useful information regarding this type of disorders, I would draw your attention to the heading 'Dysphagia, odynophagia, and salivation'. Regards Dr Callum Turner DVM http://veterinarycalendar.dvm360.com/regurgitation-dysphagia-and-esophageal-dysmotility-proceedings
Add a comment to Raisin's experience
Was this experience helpful?
tootsie
Pomeranian
10 Years
0 found helpful
why wont my dog eat. vets have done blood tests, xrays, scan, and cant find an answer now has feeding tube , bowels have only moved once in 10 days temperature is now normal has not eat food for 14 days struggling to drink water ,she does not not seem to be getting any better and vet fees getting expensive with no answers as to what is wrong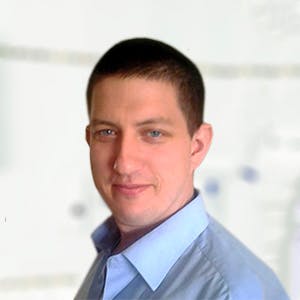 3320
Recommendations
There are many reasons why a dog may not be eating which include dental disorders, pharyngeal disorders, gastrointestinal tract irritation, nervous system disorder (affecting swallowing reflex), behaviour, spoiled food and internal disease. Without performing a physical examination on Tootsie myself, I cannot really give much advice and I am sure that your Veterinarian has ruled out the usual suspects that I mentioned; whilst I acknowledge that the cost is getting expensive, if your Veterinarian has run out of ideas it may be worth visiting an Internal Medicine Specialist to see if they can shed some light on Tootie's condition. Regards Dr Callum Turner DVM
Add a comment to tootsie's experience
Was this experience helpful?
Tpol
Newfoundland
5
0 found helpful
Our Newfoundland has a congenital swallowing issue. At this point we have tried about everything to get calories in her. She is slowly withering away. She eats, throws up, eats again and gets 1/2 her meal down after. Recently we would a calorie dense product that we can pump into her mouth followed by a treat and she keeps it down. Great! The problem is this stuff is $25-$30. If we can get something into a gel like consistency, we could supplement her with extra calories. So what can we use? I was thinking the big (and cheap) weight gain tubs that body builders use. We are willing to mix, blend,mash whatever we need ourselves but can't afford the store bought stuff for a dog that should be 120 pounds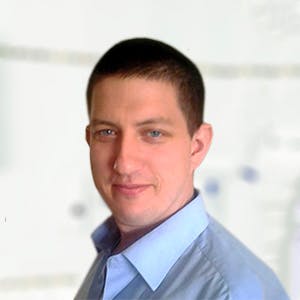 3320
Recommendations
I am guessing that you have already tried techniques like feeding in an elevated position, something like feeding on a flight of stairs with the bowl on a high step, the front legs on a lower step and the hind legs on a bottom step; this configuration has been useful in man cases of difficulty in keeping food down. High density calorie supplements are handy to gain weight, but will be expensive for a dog Tpol's size, I think you have been using products similar to MiracleVet which offer a high calorie powder which may mixed with food, water or directly syringed into the mouth. There are varying opinions about weight gain recipes for dogs with most people choosing commercially made products specifically made for dogs; using human bodybuilding products can be dangerous (see link below) and may cause a poisoning event. Some people like to use homemade products like satin balls (I have reservations) like the second link below; but Tpol may have trouble to swallow them. Regards Dr Callum Turner DVM
www.petpoisonhelpline.com/pet-safety-tips/bodybuilding-supplements-pets/
https://bullymax.com/satin-balls-recipe/
I am thinking about buying a puppy and the puppy was coughing slightly, the owner was honest in saying the mini poochon does this after eating and her vet recommended highering the food bowl. This puppy is 3 months and only 2lbs and just so precious. Is this an issue where I am going to end up spending a lot of money on vet bills or just a condition where the diet is going to need a lot of maintenance?
I don't know if this will help Tpol's owner, but our Great Dane has problems swallowing her food and will throw up dry food immediately and treats as big as a quarter. What really works for her is putting her food in a bag and soaking it overnight or until it is really puffy and gooey. Then you can spoon feed your dog a few pieces at a time to see if that works (maybe have him/her stand on a chair). If the food stays down you can give more food. If this works and you fill the dog bowl with the soaked dog food and put enough extra water in the bowl to cover the food. It will be like he/she is lapping up the food. Hope this helps!
Add a comment to Tpol's experience
Was this experience helpful?
Grady
Goldendoodle
10 Years
0 found helpful
Has Symptoms
Drooling, sneezing, diarrhea
My dog is a 10 year old golden doodle, on Saturday he started with some blood dripping from his nose and was overall pretty lethargic he sounded as if he needed to cough with rapid breathing. Since that time he would occasionally eat but wasn't pooping. He now has some diarrhea which is a gel material and is drooling as if he won't swallow his own saliva. His nose is no longer bleeding but sounds congested and has crusted dark blood in both nostrils. What could be going on?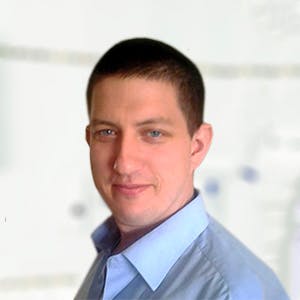 3320
Recommendations
There are various causes of nosebleeds including foreign bodies, infections, dental problems, tumours and other problems; the swallowing difficulties could be part of the same or different problem. The gel in the diarrhoea is probably mucus and may be caused by infections, parasites, food allergies, foreign bodies etc... It would be best to visit your Veterinarian to examine Grady's nose, throat and a general examination to determine the cause of the diarrhoea. Regards Dr Callum Turner DVM
Add a comment to Grady's experience
Was this experience helpful?
Greyson
French Bulldog
6 Months
0 found helpful
Has Symptoms
Coughing and Gagging When Eating
My 6 month old French bulldog is not able to keep food down like our other dog. When given hard food, we find him not being able to completely swallow or digest his food. He develops a large bulge in his throats that does not allow him to breathe very well and ultimately regurgitates whatever it was that he tried to eat. Even Certain soft food can't be given to him. He is only able to eat soft patties that are mashed up by my wife and I. What can be the cause of this?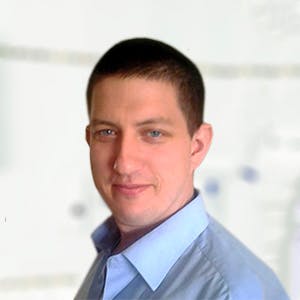 3320
Recommendations
There are a variety of causes for vomiting and gagging whilst eating; these may include oesophageal strictures, megaesophagus or pharyngeal disorders. It would be a case of visiting your Veterinarian for an examination and for an x-ray (with and without contrast media) of the neck and chest to see if there are any physical anomalies; until an underlying cause is determined, effective treatment cannot be given. Regards Dr Callum Turner DVM
Add a comment to Greyson's experience
Was this experience helpful?
Lily
Chihuahua
10 1/2 years old
0 found helpful
My chihuahua is 10 1/2 years old , she was having trouble with choking when she drank water , they put her on antibiotics and steroids which made her worse , they stopped that and have ran all kind of test , x-rays show inflammation in her esophagus and blood test for myasthenia gravis was neg , she is steadily getting worse , she can't even swallow her own saliva and mucus , she is still at the vet on fluids until we decide what to do , any suggestions would appreciated . They are going to try a very high dose of steroids until Monday and then we have to make a decision to put her down or not.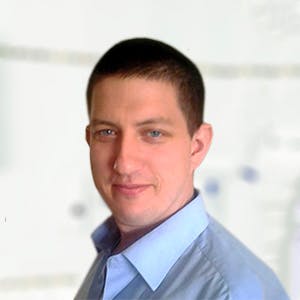 3320
Recommendations
It sounds like Lily may have laryngeal paralysis which can cause breathing difficulties and difficulty swallowing; it normally occurs in middle aged to older dogs, the cause is normally idiopathic. Supportive and symptomatic therapy may help but surgery would be best if it is laryngeal paralysis. I've added a link to the American College of Veterinary Surgeons website page on the condition for more information. Regards Dr Callum Turner DVM
www.acvs.org/small-animal/laryngeal-paralysis
Add a comment to Lily's experience
Was this experience helpful?
Rosie
English Springer Spaniel
8
-1 found helpful
Has Symptoms
Gagging, drive heaving, gulping swalloong
My dog has difficulty swallowing, it happens often and I give her buckleys . What else can I do to help?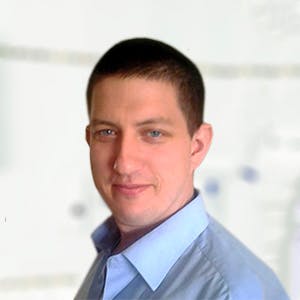 3320
Recommendations
There are various causes for swallowing difficulties in dogs including oesophageal disorders (strictures, megaoesophagus etc…), foreign bodies, abscesses, pharynx problems, dental problems or enlarged salivary glands or lymph nodes. The exact cause needs to be established as treatment is different in each case; when you next visit your Veterinarian, get them to check Rosie's swallowing reflexes, throat and oral cavity; they may need to perform an x-ray of the thorax to check the oesophagus for strictures. Regards Dr Callum Turner DVM
Add a comment to Rosie's experience
Was this experience helpful?