What is Botflies (Maggots)?
Botflies, or Cuterebra, are larvae that form in the tissues of animal hosts. After they hatch, these larvae can enter the animal's body through any opening, such as a skin wound, mouth, ear, or nose, and settle into the tissues and continue their life cycle. There are more than 25 species of these "maggot" like larvae, and they are found in tropical regions, Mexico, the United States, and Canada. They can be also referred to as "warbles" during the larvae stage. Cuterebra mostly infest rabbits or numerous types of rodents. If a dog is outside often or is hunting rabbit, they are more susceptible to getting larvae into their body.
Botflies in dogs occur when the Cuterebra larvae enter the body of a dog, and insert themselves into the tissue of the dog and begin their lifecycle within that tissue.
Book First Walk Free!
Symptoms of Botflies (Maggots) in Dogs
If your dog has been infected with a botfly within his tissue, he will exhibit certain symptoms. Symptoms of a botfly infestation are:
Lump or bump on the skin
Scratching or licking of the area
Small hole in the middle of the lump
Swelling
Skin abscess
Types
Although Cuterebra species usually infect rabbits or other outdoor rodents, a dog may become a victim if he is outdoors hunting. Different Cuterebra species can infect your dog, although some are more common than others. Types of these pests that can infect your dog are:
Cuterebra species (rabbit Cuterebra fly)
Warble flies (Hypoderma species)
Causes of Botflies (Maggots) in Dogs
Cuterebra is a common North American fly that is attracted mostly to rodents, rabbits, or small outdoor mammals. Causes of infestation of a botfly in a dog can include:
Being outdoors often in the summer months
Being around rabbit burrows
Hunting rabbit
Interacting with rodents or rodent nesting areas
Diagnosis of Botflies (Maggots) in Dogs
If you suspect your dog has a botfly in their tissue, do not attempt to remove it on your own. You can seriously cause harm to your pet if you do this. It is important to take your dog to a veterinarian to have it diagnosed properly and removed professionally.
Your veterinarian will take a close look at the open or draining wound beneath the hair of the dog. Since the hair will be matted from any discharge, he may need to shave around the infected area to get a closer look. The wound will be a lump or have a lot of swelling and there will be a hole in the middle of it, and oftentimes the actual larvae will be able to be seen peeking out to get some air.
Diagnosis is done by a visual study of the warble hole, and the veterinarian may choose to do other tests to rule out any other parasites or bacterial infection that could be caused by the botfly.
Treatment of Botflies (Maggots) in Dogs
Treatment for a botfly infestation in your dog should only be done by a veterinarian to ensure full safety and recovery of the dog. The veterinarian knows how to remove the botfly safely so no harmful substances from the Cuterebra are released into your dog's bloodstream. Complications can happen if the larvae rupture during the removal process. Treatment includes:
Anesthesia
The medical professional will need to give your dog anesthesia to keep him relaxed and pain-free during the removal of the botfly.
Removal
The veterinarian will use a tool to safely remove the botfly from the tissue, being very careful not to squeeze too much or rupture the larvae.
Medications
It is possible that the veterinarian may prescribe an antibiotic once the botfly is removed, depending on the seriousness of the infestation. This is not always necessary, but can occur and the veterinarian will make the decision on this once the botfly is successfully removed.
Recovery of Botflies (Maggots) in Dogs
After the removal of the botfly, it is important to keep your eye on the affected area. Your veterinarian will communicate with you on what to watch for in terms of healing or any complications. If any complications from the wound site occur, contact the veterinarian without hesitation. Once the botfly has been removed successfully by the veterinarian, prognosis is good for your dog. He will be back to normal in no time!
Prevention is crucial to keep the botflies away from your loved one. Try to keep your dog away from areas where there are a lot of rabbits or rodents; check for burrows and nests of these outdoor mammals and try to keep your dog out of those areas. When the weather becomes warmer, your dog has a higher chance of being exposed to botflies; the Cuterebra lay their eggs in the summer and early fall seasons. Check your dog every night for anything foreign on the skin or beneath the skin.
Botflies (Maggots) Questions and Advice from Veterinary Professionals
Max
Cavalier Poodle
5 Years
1 found helpful
Has Symptoms
Lethargic Dizzy Head Shaking
I need help....myself and my dog have not been feeling well at all. All doctors/vets continue to tell us we are having a severe allergic reaction to "something". I have had a birds nest and rodents nest near my home that an exterminator has sprayed/removed. We continue to have worsening symptoms and everyone things we are nuts. I have seen this big fuzzy "fly" near my home on multiple occasions as well as seen other things in our home. The mention of a botfly has everyone looking at me like I am nuts. I was told both of my Eustachian tubes are completely blocked. Steroids have not helped. Who can I go to for help and answers for myself and my dog? They barely look at his paw and I tell them how lethargic we are and they keep saying it's non related and allergies are the cause. We find little black specs and "egg" type things around our home.
There's a street dog near my house and he has got a hole on his leg which is swollen too. I cannot take him to the doctor as she always jump from my bike. Could you please suggest me any ornament or medicines? It would be really helpful
Was he still able to walk around?
Was he able to walk around still?
Hi Max,
My dog andcI have been suffering with the same symptoms as you and your guardian angel for over a year and although sometimes it has seemed to vbmbe less uncomfortable for my dog, every vet has told me shs is ovdrweight when i know its not food thats accumulating . during the full moon last month i gave her a betonite treatment and larvae came out of her skin in numbers that i cant believe i saw. It was that sample i took in to the vet which finally validated the bot fly. The vet referred me out after diagnoses because of an outrageous charge quote of 15k to remove it there. I went to humain society and because in the day it seems unactive the vet there saw no evidence of the larvae in her. Again 4am its up and my dog is suffering. I took a video and sent over. I dont know what to do
Add a comment to Max's experience
Was this experience helpful?
Zoe
Mixed
13 Years
0 found helpful
Has Symptoms
swollen ear with slight oozing
Ok so I'm not sure if this is botfly or some other kind of maggots. A few days ago I noticed my dog's ear really smelly and wet looking, I checked it out and it looked like an ear infection. The canal looked swollen. Not knowing what I could put in it I gently cleaned the outside with a weak mixture of baking soda and water. I got the cold so it was 2 days before I could check again and noticed the entire ear canal blocked up with a honey comb looking thing, a small hole on the inside end of the ear flap and maggots. :( I immediately sprayed a purple wound spray to kill the maggots along with negasunt powder. Every day now I clean t with cotton and a very mild solution of water and Salve, then pluck out any dead maggots and use the spray and negasunt. so far i havent seen anymore dead maggots, but there is a white stringy tissue partially blocking the ear canal ( looks like the white stringy skin under chicken skin when you're cleaning it. Things are really bad with us so I haven't been able to get her to a vet. The ear while still oozing a little is not looking so swollen anymore, but the hole on the flap isnt closing. She is eating very well and walking all over the yard, but at times shakes her head as the ear is a bit swollen and heavy. I have doxivet 100mg tablets from another dog. Will this help? What else can I do?
Add a comment to Zoe's experience
Was this experience helpful?
Possum
I don't know
3 Weeks
0 found helpful
I found a puppy under our house it had been there for 2 days and we thought it was a raccoon or possum and it was a puppy he couldn't walk though and I didn't know why and I saw a botfly maggot on him so I got it out and it's been about 11 hrs since it's been out but he's eating well and using the bathroom but I have to put a diaper on him and hand feed him anyways could a bot fly make your puppy not be able to walk ?
Add a comment to Possum's experience
Was this experience helpful?
Napoleon (Po)
Pomeranian
12 Years
0 found helpful
I live in Colorado. Lots of rabbits here. Po loves to be outside in the grass, as well as eat rabbit poop as most dogs do. Sometimes he eats flowers and, as a result, has ingested botfly larvae in the past. While I have stopped him from eating the flowers since then, he has been exhibiting some of the symptoms he did when he had the flies before. I check him regularly for lumps, etc... but have found nothing yet. Last time the ER vet told me that if he swallows the larvae they will make their way to the surface if they can and will emerge at whatever surface they can find. As nothing has popped up yet (at least that I can find), is there something I can give him to kill anything inside that hasn't made it's way out yet?
Add a comment to Napoleon (Po)'s experience
Was this experience helpful?
Sativa
Mutt
10 Weeks
0 found helpful
I rescued this dog from my brother's house because we knew if we didnt come and get her and the other puppy things wouldn't end well for them. They were kept outside, barely fed and practically fending for themselves. The dogs my brother has have puppies at least twice a year. This is the second litter their dog has had this year and I noticed a bump on her back a while ago but didn't really mind it. I thought it was just a flea bite she had been scratching at or her brother had bitten her too hard. Well 2 weeks later i see that its open and there's something inside. I ask my boyfriend to look at it and he said in shock that something was moving. We took a look at it and googled it. We don't really have the money for a vet. Is there anything we can do at home to get rid of it?
Add a comment to Sativa's experience
Was this experience helpful?
Riley
Poodle
10 Years
2 found helpful
My dog developed an infection on his face and eye. The vet found a botfly and removed it. He gave him a shot of antibiotic. He is a 10 year old 5 lb poodle. He will not eat or drink and I a worried about dehydration. It has been about 24 hours since we went to the vet. Can he die from a botfly?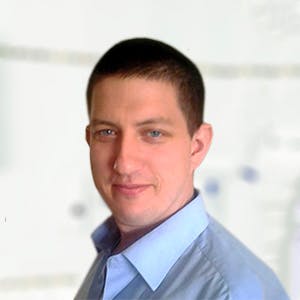 3320
Recommendations
Typically a dog will not die from a botfly, however any secondary infection or other underlying issue would need to be treated and depending on the severity, death may occur. If Riley is getting dehydrated you should try to feed slowly (drop by drop) with a syringe some smooth wet food mixed with water to boost water intake; if Riley still doesn't drink you should return to your Veterinarian. Regards Dr Callum Turner DVM
Add a comment to Riley's experience
Was this experience helpful?
Laika
Terrier mix chihuahua
13 Years
1 found helpful
So I took my dog to Arkansas to visit family three weeks ago. About two weeks ago she came down with a respiratory infection that eventually required intubation to assess her airway. Turns out she has an advanced collapsed trachea, and mega esophagus and treatment for aspiration pneumonia. She's seemed to be getting better, but three days ago the cough became markedly worse, with wheezing and what sounds in humans like stridor. She spent a night and the next day trying to clear what i assumed was a mucus plug. I did give her a few doses of hycodan so she could rest, made sure her gums were pink but last night she finally coughed out the foreign object. Turns out it was approximately 1cm botfly larvae. Still moving!!! The cough has became just a small nuisance at this point at is 95% better. The vet didn't seem entirely convinced that this thing has been in there this whole time, and stated that he's never heard of this happening. I'm wondering if you've ever heard of this, if the larvae would have incubated and survived in there, if there's a need for antiparacitic meds at this point or is it likely an isolated organism. Currently she's finishing a round of augmentin and taking Benadryl for the likely reaction the maggot caused. Thanks!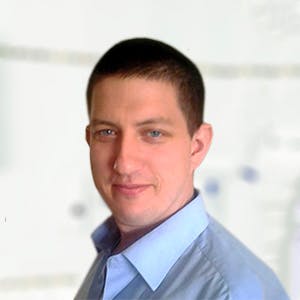 3320
Recommendations
I do not know of botfly larvae being coughed up; but there are other parasitic worms which move between the lungs and the gastrointestinal tract by being coughed up then swallowed, but these worms are much thinner than botfly larvae. The cough most probably is attributable to the collapsed trachea; however, medicine is never a straightforward business and cases are very rarely textbook, but if there were a botfly larva in the respiratory tract it would cause more irritation and distress than you described. I wouldn't see any harm in giving Laika an anthelmintic just to be on the side of caution. Regards Dr Callum Turner DVM
My dogs are infested with botflies, I am sure now not only because the so much research I did, but because literally the ugly little monsters are coming out of their skin. I already spent with one dog something close to $1000, because she was so sick, they did exams for heart-worms and intestine infections and something else and everything produce good results, they never thought about maggots, eventhough I mentioned to the dr. about a red spot on her belly. They are treating my dog for eye infection and asked me to buy a de-wormer (I bought 7 Way Dewormer (Sentry worm x plus). Unfortunately not only my dog is still sick but a second one is now having the similar symptoms (breathing problems, eye problems anxiety, and the weird bugs that I am taking out) the bad part is that I do not always succeed. :( sometimes they break and sometimes I don't get them out. I just can't understand, how can I take the dogs to the vet any time they have a new bug coming out? They already took $1000 for nothing and I used a credit card that I don't know how I am going to pay :( What can I do? I am desperate. I live in a country farm where my dogs run free every day, should I keep them in the house all the time? :'( Help please! Thank you
My dog has han a moggot infection for a week and a half she lost her tail to the infection and i just want to know can she die from this
Add a comment to Laika's experience
Was this experience helpful?
N/A
Possibly Lab mix
Maybe 8 weeks old
1 found helpful
Hey I have a question I just recently rescued a puppy that was in the middle of traffic when we got her home she had two lumps one small but closed and the other was extremely large I started searching for answers and I came across botflys so I decided to try and squeeze it out the small one had green pus come out along with a worm that looked to be dead then I squeezed the other which took a little longer but was able to remove it my question is after removal what should I put on it I've been using proxcide and alcohol and antibiotic ointment is there something else I could possibly use or will this heal it??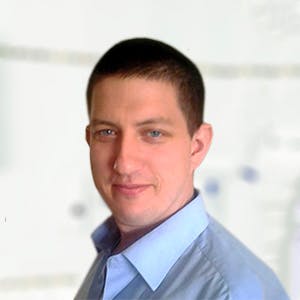 3320
Recommendations
A lump on the skin with a small breathing hole is indicative of botflies. Squeezing botfly lesions can be dangerous and lead to complications, especially if they rupture internally. The green discharge you describe probably indicates an infection and antibiotics would need to be prescribed by your Veterinarian (they are usually prescribed as a preventative measure as well). For the lesions themselves, flushing with saline water along with the systemic antibiotics is usually enough to resolve the condition; otherwise, surgical debridement may be required. Regards Dr Callum Turner DVM
Hello, I recently got a puppy that's a Jack Terrier Mix. When I got her she was about 9 weeks. Lately I've been noticing she's been itchy and scratching herself so I bought her a flea shampoo and took her several flee baths, but she kept scratching herself. Last night I had her on my lap and I we were watching a movie. Then I saw something on my ankle. I look closer and it started to move! I thought I was hallucinating so I turned on my light and look took a better look at it and it was a maggot! It was very tiny and flat. I'm not sure if it came from my puppy when she was laying on my lap, but I'm very worried. Please give me advice, anything will help.
Thin and flat sounds like a tapeworm. Take a fecal sample to your vet for a floataiin test.
Add a comment to N/A's experience
Was this experience helpful?
Zeus
Rottweiler
12 Weeks
1 found helpful
Hi, is there any treatment from stoping the eggs from laying on the dogs, i live in west Africa and have recent noticed a number of such maggots on my dog and i am concerned that once i have them removed they will return and i don't know is there is a solution to avoiding the issue occurring in the first instance. Thanks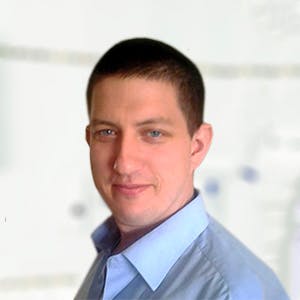 3320
Recommendations
There is currently no approved preventative medication against botflies (cuterebriasis); the eggs aren't laid on the dogs but on grass which hatch once they come into contact with a warm host leading to infestation. Whilst there are no preventative medications; topical insecticides like fipronil and imidacloprid maybe of benefit, otherwise keep Zeus away from long grass and areas where he is likely to get an infection. Regards Dr Callum Turner DVM
Add a comment to Zeus's experience
Was this experience helpful?
Rozzie
Red heeler
5 Years
0 found helpful
My dog is staying on my parents property with I am traveling for work, we have found two bot flies already and I need to know what I can do to prevent them. I've already read everything, we will not keep her locked up. Is there a spray or medication we can give her?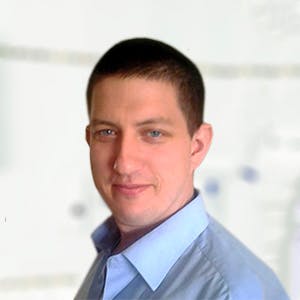 3320
Recommendations
It is more of a case of using repellants intended for use in dogs and ensuring that other general controls are made; there is no magic medication which will prevent them, just normal use of repellents. Use of medications like ivermectin should be carefully discussed with your Veterinarian before use due to the breed. Regards Dr Callum Turner DVM https://wagwalking.com/wellness/how-to-prevent-your-dog-from-getting-warbles
Add a comment to Rozzie's experience
Was this experience helpful?
Blue
Pit bull
8 Years
1 found helpful
Hi~
My family and I are vacationing in Mexico. On Tuesday we noticed all three dogs were infested (& I mean INFESTED) with botfly larva day. I bathed them all with medicinal shampoo until they could be seen by a vet. Well, the next day my husband and I were also both infested. Last night, the ER doctor prescribed us Ivermectin & today all 3 dogs will be getting Ivermectin injections (they are also already taking doxycycline). My question is this: what now? Do I need to bug bomb our house? Our yard? Rewash all of our clothing, bedding, dishes...? Does our furniture need to be doused in Lysol? I'm very concerned with 1) bringing this infestation home with us & 2) subjecting anyone else to this incredibly disturbing experience. Any suggestions would be greatly appreciated. Thank you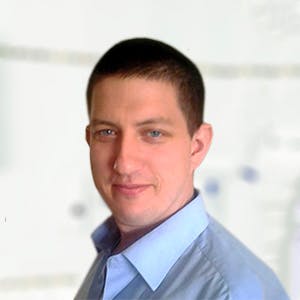 3320
Recommendations
Generally the female fly lays eggs on the host (human or animal - but may lay eggs anywhere in the environment), when the conditions are right the larvae emerge and start to burrow into the skin of the host; there may be eggs in the environment but general cleaning and good hygiene is generally enough to keep this at bay. Regards Dr Callum Turner DVM
Add a comment to Blue's experience
Was this experience helpful?
Marley
Cocker Spaniel
5 Months
0 found helpful
So my dog was infested with maggots near his eye my vet treated a day with medicine in it which forced dead maggots to fall out and the next day they cleaned it and asked to apply an ointment.. when I came home I noticed my dog is still at discomfort and trying to itch his eye with his paw. I understand this procedure was done few hours ago but what if there's a maggot still in there? Nobody can actually see inside should I just tell my vet that I don't see it but my dog is still itching it or is it because of infection? Because the whole has now started to heal with in few hours. I'm worried that any dead maggot isn't there somewhere or even a live one.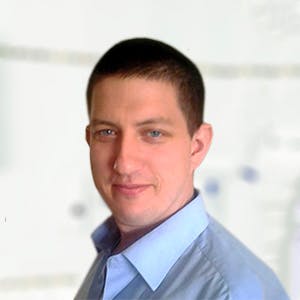 3320
Recommendations
Eyes are very sensitive, if you ever had a hair in your eye you'll know that it feels like the hair is still there even after it has been removed; some discomfort and pawing can be expected after this. However, if the pawing is to the point of self mutilation, you notice discharge or a foul smell; you should consult with your Veterinarian again to make sure that healing is going to plan, but for now follow any instructions given by your Veterinarian. Regards Dr Callum Turner DVM
I am positive I found larvae in my kitchen. Should I be concerned for my pets? Is There a way to prevent them actually knowing they wont have parasite?
Add a comment to Marley's experience
Was this experience helpful?
Rondo
1 Year
2 found helpful
How cN I know if my dog has botflies??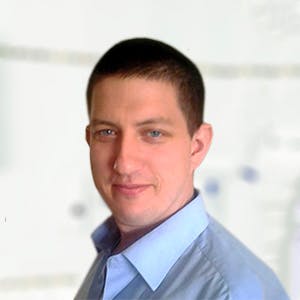 3320
Recommendations
Thank you for your question. Botflies can usually be found as skin lumps around a centimetre in size with a fistula (hole) in the skin. These types of infestation are common in summer and autumn, especially if your dog runs in fields or you live around farm land. Infections are usually with the rabbit fly (Cuterebra spp.), but on rare occasions they may be infected by Hypoderma spp. or Dermatobia hominis. After around thirty days the larvae fall out of the lesion and continue their development. If you believe your dog has botflies or if he has any unexplained lump, please visit your Veterinarian. Regards Dr Callum Turner DVM
I foolishly removed a botfly larvae from my dog on my own. As far as I can tell the larvae came out whole and Did not rupture, and I cleaned the hole afterwards, should I still see a vet?
Hello
My dog had been scratching his eyes and nose making his eye blood red on thursday he also started doing the reverse sneeze very repeatedly.I gave him a bath and did not notice anything wrong with him sometime he gets sand spurs from the yard so I thought he propably scratch his eye with one.saturday his eye was clear and normal. yesterday evening he started scratching again that whe I saw a hole in the side of the nose by the eye he had been scratching I did not know what it was I thought something bit him and them I saw the larvae picking out of the hole I put vaseline on the wound and the larvae started coming out more until i was able to take it out with a tweezer i call the vet but they will not see him until wednesday. I am scared will he have Moore inside of him I cannot see him scratching anywhere else but he is a yorkie and has medium to long hair should I shave him just to be on the safe side. We have lots of wild bunnies in the yard. Will he get sick from this the reverse sneeze has stopped. He seems to bee back to normal playing running I have not let him go in the yard at all.help please
Thank you for very helpful information!
My dog has these white tiny egg looking bumps separate from each other and has no holes on bumps she is a outside dog and a beagle.
I'm concerned about her.please text back.
Add a comment to Rondo's experience
Was this experience helpful?
Luna
Lhasa apso and caucasian
6 Months
1 found helpful
We were at the cet today because we noticed some lumps on our dogs which when squeezed by the vet maggots came out
All where removed and given antibiotics but since we got home we have noticed new lumps keep coming out is this normal with botflies and do we need to wait or take them back to the vet. We have kept then inside to avoid reexposure. The vet told us to squeeze any new one we found is this safe??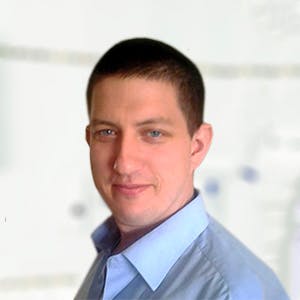 3320
Recommendations
It is possible for new lumps with more maggots to appear during treatment. You can squeeze the lumps but I generally advise against owners squeezing the lumps themselves as rupturing the maggots may release toxins into your dog; but many people manage to squeeze the lumps without problems. Ivermectin should be given as well. Regards Dr Callum Turner DVM
I'm doing a project for school and its due 4/10/17 and it must include and intreview. May you please answer these 10 questions for me please.
1) What is the botfly common name and scientific name?
2) Where is botfly larvae found (what is the geographical range)?
3) wha are the symptoms for humans?
4)what causes the infection?
5)Is there a vector?
6)What is the life cycle or progression?
7) What is the treatment?
8)How was botfly larvae discovered (Who,when,where,and why)?
9)What steps should you take to avoid a botfly larvae?
10)Is there a cure or treatment?
Thank you for you time.🙏😊
My dog has maggots on his anus that have burrowed into a small hole , vet thinks its the anal gland . The treatment perscribed has me very worried, he gave him nexgard
My dog has maggots on his anus that have burrowed into a small hole, vet thinks its the anal glands possibly. The treatment prescribed has me very worried, he gave him Nexgard for 3 months. I can't find anything that says this treatment is for my dog's current issue, whats worrying me is the amount of info online that describes Nexgard as potentially toxic and my dog could develop serious side effects etc. Did the vet suggest the correct medicine and do I have anything to worry about?

Thank you
Add a comment to Luna's experience
Was this experience helpful?
Kopper
Beagle
7 Weeks
1 found helpful
Hi, I just recently bought a lemon spotted beagle puppy and when I brought him home he had a few fleas, I managed to get rid of those, but he is even itchier now and can't even play without stopping every few seconds to scratch. He's started losing a little hair around his stomach and he's developing rough patches there as well. I found what looked like a maggot under his skin and it started to poke out so I instinctively pulled it out.. is it likely that he has more? And are his symptoms caused by the maggot or possibly another underlying condition?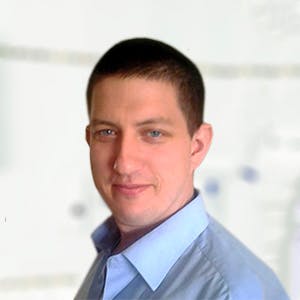 3320
Recommendations
It is possible that there would be more botfly larvae under the skin, but it is best for them to be removed by a Veterinarian as rupturing the larvae may cause complications. The itching maybe caused by more botfly larvae, other parasites (mites), bacterial or fungal infections; your Veterinarian with thoroughly examine Kopper's skin and may perform skin scrapings to detect any parasites or infections present. Apart from removing any other botflies, your Veterinarian may also prescribe antibiotics and ivermectin. Regards Dr Callum Turner DVM
Add a comment to Kopper's experience
Was this experience helpful?
Baby
8 Years
3 found helpful
Please can u tell if my friends dog who has been infested with botflies co come to my house can her dog get me or any other humans infected by this botfly infestation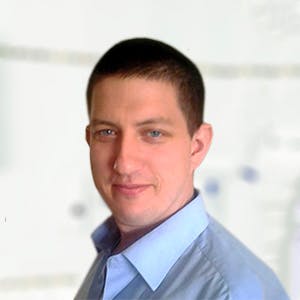 3320
Recommendations
It is possible that if your friend's dog had larvae on her hair (before burrowing into the skin), it is possible that the larvae may have moved across to your dog (highly unlikely) whilst playing etc… But if the larvae had already burrowed into the skin, there wouldn't be a risk of transmission. The larvae migrate under the skin to different points (depending on the species) on the body until they exit the skin falling to the ground to pupate. Cuterebra spp. (botfly most probably infected your friend's dog) may infect humans but is extremely rare. If you have concerns, you may visually check your dogs skin (head, neck and body are most common) for large pores which are breathing holes. If you detect any, visit your Veterinarian for advice. Regards Dr Callum Turner DVM
Add a comment to Baby's experience
Was this experience helpful?
?
Miniature Schnauzer
3 Months
0 found helpful
I was about to purchase a miniature schnauzer puppy when the breeder said I had to wait a few days because she found a botfly on him and she had to treat it first. Should I be concerned? Should I not purchase this puppy? I have another pet in my house as well. Are there certain red flags I should me looking for?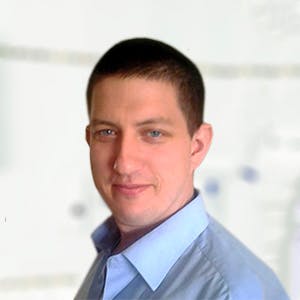 3320
Recommendations
Botflies affect dogs by burrowing under the skin and migrating to different areas on the body (depending on the species of the botfly, usually Cuterebra), one they mature they exit the skin and fall to the floor. Successful treatment involves surgical extraction and medical treatment. Once as long as there is no involvement of the central nervous system, dogs can make a full recovery. Ask to speak with the puppy's Veterinarian (if possible) to ask about the severity and treatment given. Regards Dr Callum Turner
Add a comment to ?'s experience
Was this experience helpful?
Luna
Jack Russell Terrier
12 Weeks
0 found helpful
Has Symptoms
scratching and chewing paws and legs
Hello, I recently got a puppy that's a Jack Terrier Mix. When I got her she was about 9 weeks. Lately I've been noticing she's been itchy and scratching herself so I bought her a flea shampoo and took her several flee baths, but she kept scratching herself. Last night I had her on my lap and I we were watching a movie. Then I saw something on my ankle. I look closer and it started to move! I thought I was hallucinating so I turned on my light and look took a better look at it and it was a maggot! It was very tiny and flat. I'm not sure if it came from my puppy when she was laying on my lap, but I'm very worried. Please give me advice, anything will help.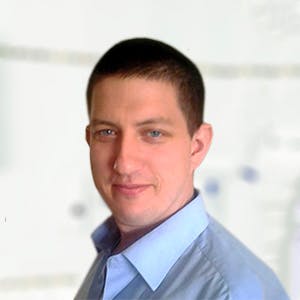 3320
Recommendations
Botfly infections are rare in puppies as they generally get infected by being close to areas occupied by rodents or wildlife; it generally takes thirty days for a larvae to fall from the skin. If the maggot originated from Luna, you may be able to find a hole in the skin where the maggot originated from; but dogs may pick up maggots, worms and other debris whilst walking around which they may then shed in the house. There are different types of larvae / maggots depending on your location, the link below contains a picture of a typical botfly larva. Regards Dr Callum Turner DVM
www.merckvetmanual.com/integumentary-system/cuterebra-infestation-in-small-animals/overview-of-cuterebra-infestation-in-small-animals
Add a comment to Luna's experience
Was this experience helpful?