What are Radial Nerve Paralysis?
The radial nerve is the largest nerve in the front leg, and is responsible for extending the elbow, wrist and toes. When this nerve is damaged, dogs appear lame, often dragging the front paw on the ground. Trauma above the elbow is the most common cause of radial nerve paralysis in dogs. There will be a complete loss of sensation in the upper foreleg and upper side of the paw. While visually shocking, radial nerve paralysis is one of the most common nerve injuries in both dogs and cats. The severity of symptoms varies per the amount of damage to the radial nerve, and particularly where along the nerve pathway the injury occurred.
The radial nerve originates under the upper front leg from a group of nerves called the brachial plexus. The brachial plexus comprises nerves that extend from the spinal cord in the neck region. Since the radial nerve is behind all movements of the elbow, carpus (the wrist), and toes, it is the primary nerve of support for the limb. Hence, the dog's mobility and stability will be tremendously impacted if this nerve is injured. Dogs with radial nerve paralysis will lose the ability to control their triceps and the muscles that extend down the front leg, and accordingly, they are unable to extend the elbow. The result is a limb that can't be placed in a fixed standing position and is unable to bear body weight. The leg will remain flexed or bent, and may dangle in front of the dog.
The radial nerve is the largest nerve in the front leg, and is responsible for extending the elbow, wrist, and toes. When the radial nerve is injured, paralysis of the front leg can occur.
Book First Walk Free!
Symptoms of Radial Nerve Paralysis in Dogs
Leg remains flexed or bent
Will be unable to stand or bear weight on the leg
Dragging of the paw
Loss of cutaneous sensation on the forelimb
Types
Radial nerve paralysis is characterized by the degree of injury to the nerve.
Neuropraxia - This is a temporary loss of nerve function without anatomical injury; the dog will regain full use of the leg
Axonotmesis – This injury causes rupture of some of the nerve fibers within an intact sheath; the prognosis for this degree of nerve injury is unclear, though there is a chance that the nerve will regrow and the limb will regain a degree of function
Neurotmesis – In this case, the nerve is completely severed, including the fibers and the protective sheath; if the dog can sense pain with pressure, there is a chance that the limb may regain limited function but without the response, prognosis is poor.
Causes of Radial Nerve Paralysis in Dogs
Trauma to leg (such as hit by automobile
Tumor
Nerve damage
Nerve lesion
Neoplasia
Nerve rupture
Diagnosis of Radial Nerve Paralysis in Dogs
Three levels of injury are associated with nerves and the outcome will depend on how much of the nerve is damaged. Neuropraxia is the most desirable option as it represents only a temporary loss of nerve function and bears no long-term physical damage. In the case of Axonotmesis, nerve fibers rupture inside of the sheath (protective covering) due to pinching, crushing or sustained pressure to the nerve. If the injury is quickly addressed, there is a chance that the nerve will re-grow, returning the limb to guarded function. In the worst scenario, Neurotmesis, the nerve, nerve fibers and protective covering are completely severed. Prognosis is poor as there is no chance that function will be recovered.
Careful diagnosis plays a considerable role in treating foreleg paralysis. While trauma to the radial nerve is the most common cause of such an injury, other neuromuscular diseases and neuropathies may be at play. Additional causes of radial nerve paralysis include a tumor occurring or around the brachial plexus.
A thorough history and physical examination by an orthopedic specialist (likely to have the necessary technology) is essential. Electrodiagnostic tests will be helpful. Neurologic examination should follow or accompany physical examination.
During examination, the major nerve groups should be routinely tested. Cutaneous sensation testing is valuable when attempting to localize forelimb paralysis.
Treatment of Radial Nerve Paralysis in Dogs
Nerve injuries bear some mystery, and are difficult to treat. Nerve repair may happen only at the hands of a skilled neuro-specialist.
Recommendations may include:
Daily manipulation (as instructed by the veterinarian) of the muscle, joints, and tendons
NSAID's
Cortisone or prednisone as the nerve heals
Laser therapy
Massage
If after 3 to 6 months, no reparation is apparent, it may be necessary to amputate as many dogs may self mutilate due to strange sensations from the leg
Recovery of Radial Nerve Paralysis in Dogs
The limb must be protected during recovery. Re-injury is quite possible as the dog attempts to use the healing leg and paw. During recovery, the dog may lose muscle function. Physical therapy may be helpful to maintain blood flow in the muscles. If any injured nerves begin to re-grow, the animal may experience strange sensations from the affected limb, and self-mutilation may occur. In this case, amputation of the limb may be considered.
Radial Nerve Paralysis Questions and Advice from Veterinary Professionals
Bentley
Goldendoodle
Four Months
1 found helpful
Has Symptoms
No response to pain in front leg
Bentley jumped out of a car window about two weeks ago when we opened the window for our older dog. We were driving at around 30-35 mph at the time, and we rushed him to our nearest animal hospital. They noticed that he was going into shock (blue/grey colored gums), and was constantly crying out in pain when his right front leg was moved at the shoulder. We were referred to another hospital for neurological testing and xrays-- while they did not find any broken bones, they saw that his lungs were bruised and his brain was swelling. They were not sure if he was going to make it through the night, but we were forced to leave him overnight for oxygen treatment and constant monitoring. When we visited him the next morning, he was trying to walk around slowly, having no feeling in his right front leg, dragging it as he went. We were able to take him home that night, as he was under a lot of pain medication and anti-inflammatories to help him sleep. His right eye stayed dilated for about five days following the accident, but has since returned to normal. We were recommended by a friend to take him to go to a kind of "canine chiropractor" near us, and two of his vertebrate were found to be out of place as well as his collarbone. With a quick adjustment, he was returned back to normal, and we are hoping that the visit will help take the pressure off of his nerves in his leg. As of today, he is breathing well and is managing to walk around as well as he can without the use of his leg. Our other dog is also not wanting to play with him like he used to, so we are hoping that his leg will get better or our other dog will accept that he is injured and continue to treat him as he did when he was not injured. We are continuing treatment, and are trying to find a hydrotherapy location near us, but is there any way that laser treatment would be beneficial in treatment for his nerve damage? They do not know if his nerves are completely torn, or if they are just stretched, but is amputation certain in a situation like this?
Was wondering about the progress of you dog. Mine was hit by a car and had very similar injuries it's been three months since and he still cannot walk on it. No chiropractor around here for dogs. What is your dogs current progress?
Add a comment to Bentley's experience
Was this experience helpful?
Porter
Yorkshire Terrier
9 Years
0 found helpful
Has Symptoms
Partial front leg paralysis - both.
Porter is about 9 years of age. About two years ago I started to notice he was becoming unstable in his front legs. My wife commented that he looked bow legged. This happened slowly and over time. About a year ago he stopped going up and down the stairs and did not like walking when going down hill. About 6 months ago he started suffering from severe back spasms. He has been treated with anti imflamatory and pain meds but he is getting worse.
My dog luna was hit by a van she has left front leg damage but is up and hobbling about the trouble is she won't pee or other that's a day and a half but eating and drinking OK
Add a comment to Porter's experience
Was this experience helpful?
Ollie
Rat Terrier/Chihuahua mix
3 Years
0 found helpful
Has Symptoms
Flopping around ,Ike a fish
Stuck in a flexed or bent position
About 2 years ago my boyfriend had just got back home from walking from Petco with one of our dogs. After their return my bf sat on the couch with me and our dog Ollie sat in the middle. At some short time after, Ollie went to jump down off of the couch-unable to extend both of his front leg in a standing position and fell face down on the floor. He was then flopping around like a fish in panic and shaking. After about a good 5-7 mins he was finally able to regain his strength and ability to move again. My boyfriend said on their way back he had put some flea medication drops on the back of his neck and thought that because it was hot outside wondered if it could have been a reaction to the medication absorbing through pores being opened from walking & the heat.

But then it happened again about a few weeks ago. Someone was knocking at our front door (which our two dogs bark every time). So he came running down this little ramp we built that going from our bed to the side wall and to the ground.

I noticed when he made it to the ground both of his front legs were stuck in a flexed/bent position and was flopping around and shaking. I just stayed calm me tried my best to comfort him and he eventually regained control of his legs.

Lastly, just Last night it happens again he went to run and jump on this little Shays lounge couch we have and again was flopping like a fish, unable to extend elbow and go to a standing position..he was also whispering ...I picked him up and gently placed him on the floor and he kept trying to stand up but he could not hold his own body weight. He kept shaking as-well. But eventually he regain full control of his legs.

What is strange is he has not suffered from any kind of injury whatsoever..

Any idea why it keeps happening ..?
Add a comment to Ollie's experience
Was this experience helpful?
Kendall
Border Collie
2 Years
0 found helpful
Kendall is a 2 year old Border Collie Mix. 3 weeks ago she was hit by a vehicle and obtained radial nerve damage. For the first couple of weeks her leg dragged behind her without any use of it at all. The last week she has been raising it to "shake", rubbing her face with it, stretching it when laying on her back, and even putting weight on it when she runs. However, when running she is running on her carpal joint due to not being able to flex her paw outward. Are these good signs? And does anyone have any advice on how to get her to flex her carpal joint and flip her paw out? We are in desperate need of help. This little pup is like our child.
Hey Kendall,
We're just Currently experiencing the same thing.
Our 2 year old kelpie was hit by a car A week ago and has radial nerve damage in his front left leg.
I'm thinking this is a great improvement for your pup. Ours is still dragging his paw along the floor when walking, though when he lays down it looks as though he can move it forward from his shoulder. Just wondering if you did any treatment for your dog to get to the stage your at. We're currently booked in twice a week for laser and acupuncture treatment.
Also at home we do a lot of massage, tickling his foot, hot weat bag over his muscle and paddling his leg around in full motion to try and keep his joints healthy.
Also what were your dogs first small signs it was working again?
Add a comment to Kendall's experience
Was this experience helpful?
Broono
Labrador Retriever
1 Year
0 found helpful
Has Symptoms
Unable to walk by himself,
Crying when trying to walk/stand
Hi,
My labrador (1yo)had tick fever for a whole week and just got recovered, and now he is unable to walk by himself. The vet said its an infection caused by the tick fever and he should be normal back by two weeks with the treatments.
Please advise is this gonna be normal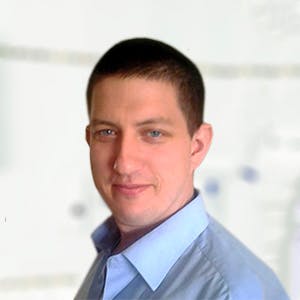 3320
Recommendations
There are a few diseases which may be called tick fever including Rocky Mountain Spotted Fever, Babesiosis or Anaplasmosis; any joint inflammation may take some time to fully recover and may be a cause for discomfort or pain, however I cannot give you any full assurances that Broono will make a full recovery without performing an examination. Regards Dr Callum Turner DVM
Add a comment to Broono's experience
Was this experience helpful?
Thai
Staffordshire Bull Terrier
10 Years
0 found helpful
Hello, my dog damaged his radial nerve by being hit by a car a year ago. He now can put weight on the leg and walk on all four legs although he has a pronounced limp. My questions are, does he suffer much pain? Also the vet has him on anti-inflametories. I wish to know if these are helpful with pain he may have? Thank you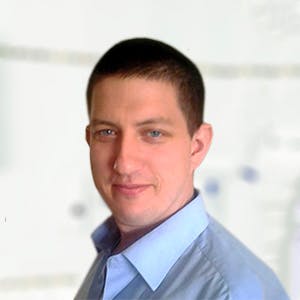 3320
Recommendations
It is good that Thai is able to walk on all fours and isn't paw curling or anything else concerning; there will be still some pain and discomfort from the injury but the anti inflammatories should be helping with that. Nerve injury is difficult to predict when it comes to improvement and each case is different, continue to monitor Thai for improvement. Regards Dr Callum Turner DVM
Add a comment to Thai's experience
Was this experience helpful?
Mel
Australian Shepherd
6 Months
1 found helpful
My dog fell from our truck window and seems to be experiencing radial nerve paralysis. X-rays came back clear. It has been 3 days since the event and he is still not carrying any weight on his front right leg. How concerned should we be about future amputation? If there was a chance his nerves would heel, how soon would/should we notice? We are keeping him immobile using a sling.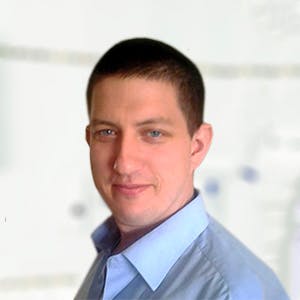 3320
Recommendations
Rest is best in these cases, but as far as recovery is concerned it is more of a 'how long is a piece of string?' as each case is different; any recovery will take time and three days is early days to see any improvement at all, recovery will be measured in weeks or months. As far any amputation, that will be a bridge to cross if you come to it but you should see some improvement over the coming weeks. I would recommend more restricting movement in general rather than slinging the leg into an unnatural position; just my preference. Regards Dr Callum Turner DVM
We are almost two months past a similar incident, and the pup is no longer using the leg when sitting but uses it once for every two steps when running. the muscles seem to be deteriorating a bit in that leg as well. What can I do to assist in the healing process?
Add a comment to Mel's experience
Was this experience helpful?
King
Doberman Pinscher
1 Year
0 found helpful
My doberman puppy jumped out of my Jeep and broke his pelvis. He underwent surgery and has plates and screws. The surgeon said she could see his sciatic nerve the whole time and wasn't worried about nerve damage. Now 17 weeks out, he has regained feeling in his effected limb all the way except he knuckles now and wears a dorsi flex boot. I take him to PT and laser therapy. Is there a chance it will return? I am concerned now as it is going on 4 months.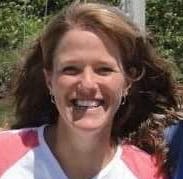 1611
Recommendations
Thank you for your email. Without examining King or knowing more about his specific situation, I can't comment on whether the nerve function will return - that would be a great question for your veterinarian, or the surgeon who performed his pelvis repair, as they can assess his function and know more about his specific surgery. That is an intensive surgery, and it is possible that it may take time to recover, but 4 months is a long time. Having a follow up appointment with the surgeon would be a good idea. I hope that he recovers well.
Add a comment to King's experience
Was this experience helpful?
Tomato
Labrador Retriever
6 Years
-1 found helpful
My 6 year old lab has been diagnosed with radial paralysis and tumor is visible in the xray.
What is the solution? What are the chances of him recovering and in how much time?
He cant walk at home, he was potty trained outside house, now he has no control over all 4 limbs and accidently does it anywhere in the house. That is not a concern, but his condition seems severe. Please guide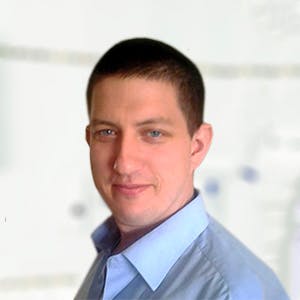 3320
Recommendations
Is the tumour related to the radial nerve paralysis? Generally surgical excision of the tumour is recommended where possible but the prognosis for the radial nerve injury would depend on the severity of the paralysis. From your description it sounds like Tomato has a more serious condition than radial nerve paralysis since this only affects one limb. Regards Dr Callum Turner DVM
Then what could it be? Ortho declared in one look that its radial paralysis
Also when he touched his left frony shoulder he confidently confirmed its a tumor. Never mentioned if both are related.
Im very much worried.
Please tell me what serious condition u think it is?
He has almost lost sensation in all 4 linbs and cannot stand. Keeps crying all day long :(,
We have to help him to make get up. He still cant walk .
2 steps n he falls down
Add a comment to Tomato's experience
Was this experience helpful?
Buddy
Labrador Retriever
8 Months
0 found helpful
My 8 month old pup got hit by a car three nights ago and came home yesterday afternoon. He has been dragging his paw and not moving it. Does he have more of a chance to these nerves returning with him being so young? He is a fit Labrador retriever and never had anything wrong with him. Is there any excerises etc what can help with this?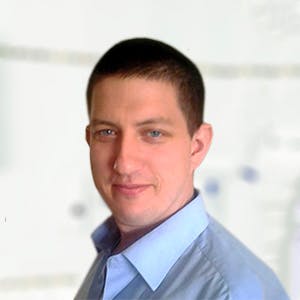 3320
Recommendations
In these cases, rest really is best to allow for Buddy to recover; there are some alternative options like acupuncture and laser therapy but these would need to be discussed with your Veterinarian to see Buddy's suitability for these treatments. Recovery can be long and you may get frustrated but the severity of the injury and whether or not he has pain perception in his paw will determine the prognosis. Regards Dr Callum Turner DVM
Can u please tell me if u have known pups to get there nerves back and be able to use leg again?
Add a comment to Buddy's experience
Was this experience helpful?
Powder
American Bulldog
10 years
1 found helpful
My 10 year old American Bulldog just started limping. No accident or injury that I know of. He looks like he has foot drop, which I have had before. This has happened a few times before, but only lasted a few days. This time has now been going on for a few weeks. He has lots of fatty tissue bumps all over, could one of them be pushing on his nerve. He can stand on it, & walks with his foot out right, but sometimes he drags it. When he gets excited, it doesn't seem to bother him as much.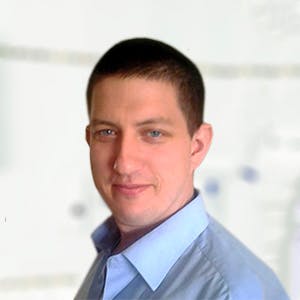 3320
Recommendations
If Powder has many lipomas, it is possible that one may be causing an issue with walking and general movement. Foot drop has a few different meanings depending on where you're from but it may be due to spinal issues, trauma (slipping on a ceramic or hardwood floor) among other issues; it would be best to have Powder's leg examined by your Veterinarian to determine if there is any specific joint affected and possibly some x-rays to rule out other causes. Regards Dr Callum Turner DVM
Thank you for answering my question. I will make an appt. with our vet to check him out. I appreciate your response!
Add a comment to Powder's experience
Was this experience helpful?
Bruiser
Great Dane
4 Years
0 found helpful
Great Dane is weight shifting front legs, no pain when pressure is applied to any areas. Vet has recommended an mri thinking it is neurological? He runs and plays as usual just shifts weight in front when standing and in the process of laying down.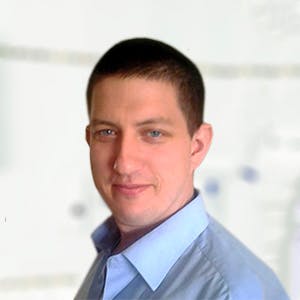 3320
Recommendations
There are a few different causes for shift weight on the legs, normally in Great Danes we see this behaviour when they are less than a year old due to conditions like Panosteitis. In a dog Bruiser's age, we would need to consider behavioural/neurological disorders alongside other issues like nerve damage or arthritis. I would get another Veterinarian to check him over before you spend money on an MRI just to be sure. Regards Dr Callum Turner DVM
Add a comment to Bruiser's experience
Was this experience helpful?
Bonzo
Labrador Retriever
9 Years
0 found helpful
My labrador had a hairline fracture 3 months ago and even after regular treatment he is unable to put his front paw on the ground.He limps with his paw dangling.The vet says his bone has healed completely but chances are that his radial nerve could be damaged which is why he is still not putting his foot down..Please let me know if there are certain medicines which can heal nerve damage.I cant afford expensive treatment...I live in India.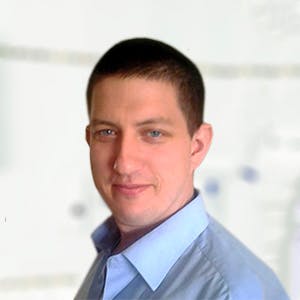 3320
Recommendations
Nerve damage is unpredictable and usually doesn't end well, medical therapy is unrewarding; if you are looking for a possible treatment I would be more tempted to go towards acupuncture. Regards Dr Callum Turner DVM http://veterinarycalendar.dvm360.com/acupuncture-therapy-small-animal-neurologic-conditions-proceedings
Add a comment to Bonzo's experience
Was this experience helpful?
Asher
Weimaraner
18 Months
0 found helpful
Our dog is an 18 month Weimaraner and was hit by a truck 3 months ago exactly. He's gotten better about raising his right arm and he will get it basically all the way up when you tell him to "shake" I was just wondering if you think there's a possibility he'll regain use of his front leg. He's still knocking under and kind of skinning up his leg, but not badly like I've seen on the videos and pictures I've looked up.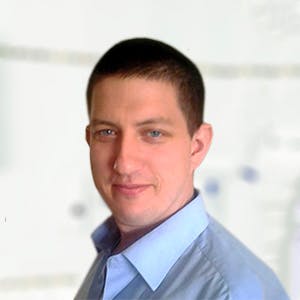 3320
Recommendations
It is very difficult to give a prognosis on this type of injury, some dogs bounce back whilst others will continue to have problems their whole life. This is one of those situations where it is literally wait and see, take each day as it comes. The extent of the nerve injury will determine the overall prognosis which is difficult to gauge. Regards Dr Callum Turner DVM
My labrador is 9 years old.Be suffered a leg injury(hairline fracture) 3 months ago..The vet says his bone has healed completely but he still cant put his front paw on the ground and limps with his paw dangling..Is there a chance that his radial nerve is damaged?I'm very depressed and feel hopeless seeing that he cant walk on all fours.
Add a comment to Asher's experience
Was this experience helpful?
Darcey
Schnoodle
4
0 found helpful
Our four year old schnodle had a car accident three weeks ago - her front leg has radial nerve damage with no feeling at all. Our vet has tested for feeling several times but no feeling what so ever she is also loosing muscle tone in her shoulder - she has to wear a lamp shade as she is chewing her paw - how long do we wait until we decide to take drastic action re amputation - our vet is certain that feeling will not return.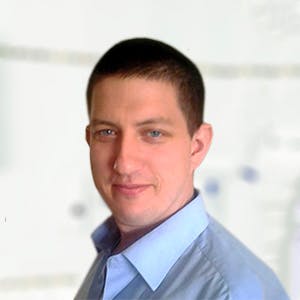 3320
Recommendations
If there is a lack of deep pain sensation, the likelihood of a return of sensation is unlikely; I would give it a few weeks before deciding to amputate the limb. Dogs generally adapt well to amputation of a single limb so you would see a quick return to activity if amputation was performed. Regards Dr Callum Turner DVM
Thank you - would surgery not be an option to try and repair the damaged nerves ?
Add a comment to Darcey's experience
Was this experience helpful?
Dixie
Labrador Retriever
18 Months
0 found helpful
Our labrador was hit by a car 2 weeks ago injuring a front leg. She was dragging her leg with no function at first. After an xray, our veterinarian determined there was no broken bones or fractures, but nerve damage caused her to drag it. She was in a splint bandage for 10 days, and she now carries her leg, but will not carry weight yet. Her bandage was removed overnight to drain injuries on foreleg, and she has appeared to chew off the carpal pad above her paw. We promptly re-bandaged the leg to keep prevent more self damage. Is this a sign the nerves are healing if tingling is beginning in her paw? If so, is there a positive outlook, or should we consider amputation?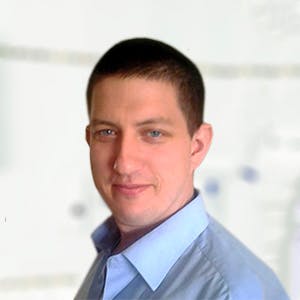 3320
Recommendations
It is too soon to consider amputation, but the overall prognosis is still unknown as we do not know the full extent of the injury; radial nerve issues and brachial plexus avulsion may cause permanent damage leading to a lifelong limp, only time will tell whether amputation is necessary. Chewing off the carpal pad may have been done due to pain there or out of boredom (if she doesn't have sensation there); reflex tests would be useful to track any progress but it will be a wait and see situation over time. Regards Dr Callum Turner DVM
Add a comment to Dixie's experience
Was this experience helpful?
Buck
Australian Shepherd
12 Years
0 found helpful
Nerve damage in right front leg. No sensation vet says. On anti inflammatory. Any chance feeling may come back. Been 8 days since injury. No broken bones. Vertabrae slipped.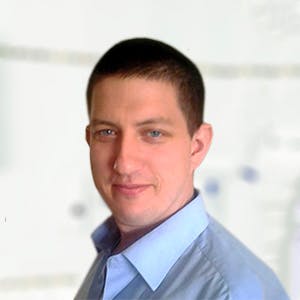 3320
Recommendations
Whilst there is a chance sensation may return it is a small chance that decreases each day; the specific type of injury and the location of the nerve damage will play a big part in the prognosis. A full examination and x-ray is required to evaluate this type of case; it may be worth getting another opinion from another Veterinarian in your area as I am unable to examine Buck. Regards Dr Callum Turner DVM
Add a comment to Buck's experience
Was this experience helpful?
Mia
Golden Retriever
3
0 found helpful
Are there any neuro specialty centers that have made strides in treating nerve damage in dogs. My Golden was hit by a car and has no front paw leg feeling 24 hours after the accident.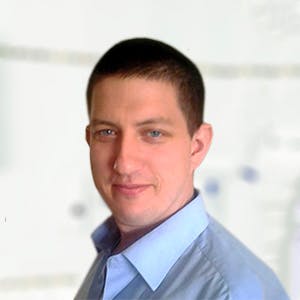 3320
Recommendations
Nerve damage is always a difficult case to manage especially in cases when there has been trauma from a road traffic accident; identifying the specific area of traumatic injury (radial nerve, brachial plexus or spinal issues) is important. A set of x-rays now may indicate something (and will give a comparison for later x-rays) as well as reflex test to determine if there is sensation higher up in the limb. I would recommend finding your nearest specialist once Mia is strong enough to be discharged to discuss her case and options; but please keep in mind that a full recovery may be unlikely. Regards Dr Callum Turner DVM http://find.vetspecialists.com/
Add a comment to Mia's experience
Was this experience helpful?
Miller
Jack Russell Terrier
9 Years
0 found helpful
My Jack Russell ran into the side of a moving car 2 weeks and 5 days ago. We immediately took him to the animal hospital where they kept him for 2 days due to a fractured shoulder and punctured lung. He still isn't bearing any weight in front leg. I've noticed he seems to be holding his paw higher and not dragging it as much. I've also noticed when he lays on his back and stretches that leg is also starting to stretch. Is there anything I can do to help him rehab the leg. His breed is so hyper keeping him demobilized is difficult so I have created a make shift sling to keep him from causing additional damage. I know that amputation is a possibility but I don't want to do that until I'm positive we have given the nerve enough time to heal. Is there anything additional I can be doing for him at home?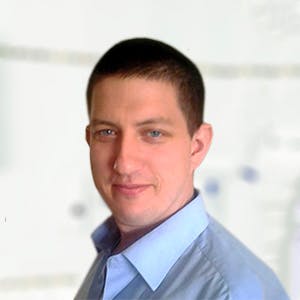 3320
Recommendations
Nineteen days is still early for this level of trauma; I know it isn't of much comfort but rest is the best treatment (along with pain management). I haven't examined Miller, but these injuries may take over a month and then he may still not walk perfectly; other injuries like brachial plexus avulsion are also possible for shoulder trauma. Regards Dr Callum Turner DVM
www.vetary.com/dog/condition/brachial-plexus-avulsion
Add a comment to Miller's experience
Was this experience helpful?
Sam
Australian Shepherd
5 Months
0 found helpful
My dog was run over by a car approximately 36 hours ago. Was seen immediately by a vet and we were told there was no broken bones, or internal bleeding. He is 5.5 months old, and the vet says that he may have nerve injuries to both front legs. Since coming home after the injury he will not bear weight on either front legs. I think he has the radial nerve paralysis, I'm not sure what to do from here.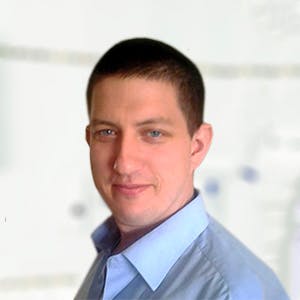 3320
Recommendations
Trauma from a car collision can be difficult to predict and in cases where there are no fractures shown on x-ray, inflammation of nerves and other trauma may lead to lameness and long-term injury. If there is nothing shown on the x-ray, it may be a case of taking a wait and see approach with cage rest and anti inflammatories. If you are seeing a worsening of symptoms, return to your Veterinarian for reevaluation. Regards Dr Callum Turner DVM
Add a comment to Sam 's experience
Was this experience helpful?
Axe
Stag x wolfhound x deerhound
7 Months
0 found helpful
Medication Used
His on two lots of pain relief and two antibiotics
My dog was in a accident on Friday and got hit by a car. He has had his jaw wired back together but there is concern for his front leg as he will not apply pressure to it. He had two big cuts stitched back up. But I'm wanting to know if there is anything else I can do for my 7 month old puppy. He is like apart of the family for me and im not wanting to give up on him as I'm wanting to give him the best life I possibly can. I understand I can get his like removed but I'm just wanting to know if there is another opinion before than? Any other treatment to see if his leg can be fixed or help the nerves in any way.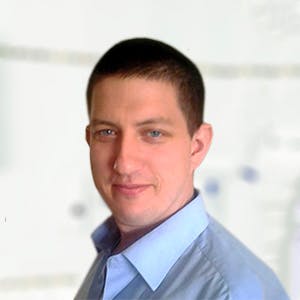 3320
Recommendations
Traumatic events like road traffic accidents are very difficult to determine the prognosis for some injuries; the front leg lameness may be caused by spinal nerve damage, peripheral nerve damage or due to severe pain in the limb. I cannot say how bad the injury is or a treatment to try as I haven't examined Axe and it is still early days after his injury; time is a great healer and the leg should be reevaluated by your Veterinarian at each follow up visit, deep pain sensation and reflexes should be checked as well as x-rays to look for fractures etc… Regards Dr Callum Turner DVM
Hi just gone though a similar accident with my puppy. Seen u asked this 3 months ago was just seeing how your pup has recovered and if there is any improvements
Add a comment to Axe 's experience
Was this experience helpful?
etta
German Shepherd
9 month
0 found helpful
Has Symptoms
sharp pain when rising, 7 days post surgery
is it possible to have radial nerve damage during elbow coronoid surgery? My dog has intermittent sharp pain when she rises, although no foot dragging and only occasional drop of the paw when sitting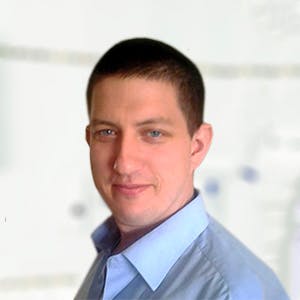 3320
Recommendations
The radial nerve runs to the cranial side of the limb, however Surgeons must take care not to damage the nerve or a branch of the nerve or the ulnar nerve which both run down the leg. Seven days is still early post surgery and Etta may still be feeling some discomfort after the surgery. Movement restriction and pain management is important for now; a neurological examination of the limb would be useful if the discomfort continues. Regards Dr Callum Turner DVM
It is the acute episodic nature of this problem that is disturbing to me. I am restricting any sudden or quick Movt, just gentle walking and passive range of motion. thanks.
Add a comment to etta's experience
Was this experience helpful?