What is Lung Cancer (Adenocarcinoma)?
Primary lung cancer in dogs is relatively rare in dogs (under 1% of all cancer in dogs), but pulmonary adenocarcinoma is the most common type of canine lung cancer. As a matter of fact, almost 80% of primary lung cancer is caused by adenocarcinoma. This is an extremely aggressive cancer that grows quickly and can spread fast, so it is essential to the survival of your dog to treat this disease early. Similar to other cancers in dogs, it is seen more often in dogs over seven years of age. All breeds are at risk for this lung cancer, but it affects dogs with short or medium noses (i.e. Beagle, Boxers, Terriers) more often than other breeds. Many times, primary pulmonary adenocarcinoma is found on an x-ray during a veterinary visit for another issue.
Pulmonary adenocarcinoma is cancer of the lungs, which can be primary (originates in the lungs) or secondary (originates somewhere else in the body), is a serious disease that can be fatal if not found and treated early. Pulmonary adenocarcinoma spreads rapidly to other parts of the body, such as lymph nodes, bones, heart, liver, spleen, and brain. If the disease is not found and treated before it has spread to the lymph nodes, the prognosis is not good. Unfortunately, approximately a quarter of all dogs with primary pulmonary adenocarcinoma do not show any symptoms besides tiredness and decreased appetite.
Book First Walk Free!
Symptoms of Lung Cancer (Adenocarcinoma) in Dogs
There are many symptoms that are general in nature, such as weakness and loss of appetite, so it is sometimes difficult to know when your dog is really ill enough for a trip to the veterinarian's office. A good rule to go by is that if your dog has had a chronic cough without any phlegm for more than a few days, you should take him to see the veterinarian just to be on the safe side.
Difficulty breathing
Rapid breathing
Extreme tiredness
Weakness
Loss of appetite
Weight loss
Vomiting
A cough with bloody sputum
Fever
Muscle pain and weakness
Types
Primary pulmonary adenocarcinoma is cancer that originates in the lung
Secondary pulmonary adenocarcinoma is cancer that has metastasized from somewhere else in the body
Causes of Lung Cancer (Adenocarcinoma) in Dogs
The cause of primary pulmonary adenocarcinoma is unknown, but there are several risk factors:
Secondhand smoke
Toxic chemical exposure
Middle to old age (over seven years old)
Short or medium sized nose (i.e. beagles, boxers, terriers)
Idiopathic (unknown origin)
Secondary pulmonary adenocarcinoma is caused by a cancer somewhere else in the body.
Diagnosis of Lung Cancer (Adenocarcinoma) in Dogs
The veterinarian will do a comprehensive physical exam and ask for your dog's complete medical history including any recent injury, illness, or abnormal behavior. Provide the best description you can of your dog's symptoms and when they started. Be certain to include any changes in appetite or weight loss. The next step is to get your dog's vital signs, which include respiration and heart rate, blood pressure, temperature, and weight. The veterinarian will pay special attention to your dog's breath sounds.
The most important test in diagnosing pulmonary adenocarcinoma is images of the lungs with radiography or CT scan. The veterinarian will also want to get an MRI of the surrounding areas to see if the cancer has spread from somewhere else. Some blood tests will be done, such as complete blood count (CBC), blood gases, and chemistry profile, including glucose levels. Other tests your veterinarian will do are a urinalysis, bronchoscopy, and a fine needle aspiration of tumor or fluid from lymph nodes for histopathology. The veterinarian will most likely refer you to a veterinary oncologist for treatment.
Treatment of Lung Cancer (Adenocarcinoma) in Dogs
The best choice of treatment for this primary pulmonary adenocarcinoma is a lobectomy, which is the removal of the tumor and adjacent lung lobes. The surrounding lymph nodes and tissue may be removed as well if the oncologist suspects it may have metastasized. If the oncologist does not think the lung can be saved, the removal of the lung is the only choice for survival. Chemotherapy and radiation treatments may also be done in some cases. Secondary pulmonary adenocarcinoma is almost never treated with surgery because if the cancer has spread from another part of the body to the lungs, there is nothing more to do than make your dog comfortable.
Recovery of Lung Cancer (Adenocarcinoma) in Dogs
The chances for your dog's survival will depend on whether it is primary or secondary pulmonary adenocarcinoma, and how far it has spread. It will also depend on the age and health of your dog. If your dog has primary pulmonary adenocarcinoma and the veterinarian is able to remove the whole tumor, your dog has about a 50% chance of living more than one year. This is the kind of cancer that will often recur even if all of the cancer is removed the first time. If your dog has secondary pulmonary adenocarcinoma, the veterinarian will probably suggest that you just make your dog as comfortable as possible. When cancer has spread from another part of the body to the lung, it is usually too late for treatment. It is recommended that your dog not spend his last few months undergoing painful treatments that will make him sick.
Lung Cancer (Adenocarcinoma) Questions and Advice from Veterinary Professionals
Storm
Weimaraner
12 Years
0 found helpful
My 12 year weimaraner, Storm was diagnosed with primary lung cancer in February 2018. She was not a candidate for surgery due to where it was and her history and age. She had two tumors removed five years prior. One was cancer the other was not. She has been mostly okay for the past year but with occasional coughing. She has been on prednisone and tramodol as needed. I try not to give her the prednisone too often because I know it makes the tumors grow. She has kept her weight on, mostly because we've been feeding her anything she wants. She's always had a good appetite but on Monday she wouldn't eat or drink anything. I took her to the vet on Tuesday. They took some x-rays to see if the tumor had spread. The Dr thought she may have an ulcer and gave her medication for that and nausea medication. They also gave her IV fluids and she seemed to feel better. She ate well the rest of the week until today. This morning she wouldn't touch her food. She vomited mucus with blood and her stool had blood in it. I took her to the vet and he said it would be hard to determine why she's throwing up blood. He said due to her cancer it could be coming from one thing or multiple. He gave her some more nausea medication and tramadol. He also said she looks really good for her to be at this stage. She hasn't lost any weight and she likes to play. I think that's why it's so hard for me. She looks perfectly normal and other than the occasional cough. She's had very few symptoms until now. When do you if it's time? What do you do? It's breaking my heart.
Add a comment to Storm's experience
Was this experience helpful?
Thelma
Beagle
14 Years
2 found helpful
Has Symptoms
Lung cancer labored breathing
I'm looking for any suggestions on how to make my dog more comfortable breathing with lung cancer. Can I use a humidifier? ANYTHING. Just want to be sure I'm making her as comfortable as possible in her final days 😢
My 14 year old cur,she stopped eating last week an lost14#.exray show a tumor on her lung next to her heart. She is gone now I miss my Dixie
Cheyenne has a large mass in her lung. She gets prednisone 2x day and butorphanol 3x day for pain. I don't know if a humidifier would help as that's not the reason for her breathing struggle. She goes for walks in a stroller with the other dogs to make her feel normal. Each day her breathing gets worse but she still loves to eat and follow me everywhere. We can only hope that we do the best for our 'kids' during this tough time. Best wishes for you and your little one.
Add a comment to Thelma's experience
Was this experience helpful?
Madison
Australian Cattle Dog
7 Years
1 found helpful
Has Symptoms
Lack of usual energy and cough
Madison started coughing about 6 weeks ago. Our initial visit to our Vet resulted in X-rays that revealed a mass near her lungs. He prescribed antibiotics and make a followup appointment. We went in the next week as we saw a small amount of blood in her sputum. Additional x-rays were inconclusive so he recommended the WSU teaching hospital. The performed 2 CT scans, lungs and abdomen and after a lot of discussion with the internist and oncologist, they decided on lung cancer. Due to the poor survival rates and cost, we opted for no surgery. Her blood work is normal, her heart and respiration rates are normal but she is a bit lethargic and coughs about 5 minutes every hour. Is there anything we can do to reduce the cough and/or increase her level of comfort?
Our Australian terrier was diagnosed with primary lung cancer about 8 weeks ago. he had developed a raspy cough. Because he is diabetic we can't give him prednisone but we have found that with a small dose of codeine - half a tablet 3x a day plus a small dose of metacam in the morning he is virtually back to normal. No cough and he is even gaining weight again.
Four days ago our pitbull coughed up blood three times. We rushed her to the pet ER and they found metastasized tumors throughout her lungs. She exhibited no signs of illness before. Each day we noticed a decline in her health. I'm having a hard time wrapping my brain around the suddenness of this illness. She went on steroids, antibiotics and vitamins. She showed improvement for a day or two. This evening steroids aren't helping with her labored breathing. We have a tough call to make tomorrow and it's breaking my heart.
Hey my dog has lung cancer and cerenia works. They night say no at first ask them to do some research. Good luck
My dog has a mass in her lungs too. Codeine does help with the cough. Prednisone helps with some inflammation from the cancer. These 2 things should help to make Madison comfortable. Also they prescribed an anti anxiety medication, trazadone, used for sedation. Good to use at night or when company is coming over and I don't want my dog getting too excited that might trigger breathing problems. Sorry to hear about your Madison. Hope this helps.
Add a comment to Madison's experience
Was this experience helpful?
Dallas
Boxer
9 Years
0 found helpful
My baby girl has had a very large lung tumor for awhile now. She was diagnosed Dec 2018 and it was large then. She's on end of life care with Prednisone and hydrocodone cough syrup as needed. Her breathing is very heavy, but her appetite is up due to the prednisone. I need advice on when it's time. I am worried because she's doing everything fine, except breathing incredibly hard. I gave her the hydrocodone for the first time tonight since she's having such a hard time breathing. Please help.
Add a comment to Dallas's experience
Was this experience helpful?
Marley
pitbull
1 Month
0 found helpful
My 10 year old Pit Mix just got diagnosed with lung cancer. We have been running back and fourth 3 different vets since February diagnoses from allergies to bacterial infections. Blood work Biopsies X ray and Ultrasound finally we have a answer not what we wanted to hear. He is having a hard time breathing and he is wheezing specially when he is laying down. He is on Prednisone x4 days with no improvement . He is eating drinking plays with his toys. What can I do to make him more comfortable I dont want him to be in pain.
Add a comment to Marley's experience
Was this experience helpful?
Eliza May
Mixed
12 Years
1 found helpful
Eliza started coughing several weeks ago. Initial vet visit suggested a severe sore throat, and she received Doxycycline and Prednisone. She got better right away, but symptoms returned after completing the meds. So, we just got another round. Same thing. Third time we changed up meds since the two rounds didn't have a lasting effect. It was right before a busy weekend we got round three, but I took her in the following week for tests. By then, we knew it was bad. Blood tests and xrays revealed lung cancer. We are providing palliative care. For now, prednisone and cipro. When that no longer works, we will have no choice but to let May May go and that will break my heart. Tonight is not a good night. Breathing is hard. But, she was off steroids for a couple of days and now back on a daily dose, so hoping for a couple more weeks of better days starting tomorrow.
Add a comment to Eliza May's experience
Was this experience helpful?
Scrappy
Chihuahua
11 Years
0 found helpful
Our Scrappy had a small bump on her mamalary gland when she was about 6 years old vet tested said it was benign. To keep an eye on it and watch it for growth. Now several years latter she is 11 years old now in the last 30 days out of nowhere it started growing we took her to vet and had it removed it was big it ruptured the day before the surgery 8 days after i took her to emergency vet hospital her breathing was fast. After the vet checked her heart and lungs ( they sounded normal ) so they took x-rays to rule out pneumonia. Unfortunately it was bad news the mass removed was cancerous and it metastasize to lungs. Don't know how long our baby has but she was given Gabapentin 05 ml every 12 hours. And .5 tab tussigon gor her cough. Her appetite is good. We hope and pray she is not in any pain. She walks and barks and goes out normal.
Add a comment to Scrappy's experience
Was this experience helpful?
Bonzo
Staffordshire Bull Terrier
8 Years
0 found helpful
13 days ago our 8yr old pitbull went in to ER for labored breathing. Doc did xrays and said he has metastatic neoplasia. They prescribed him tramadol for pain and told us we needed to make a decision that night. We took him home and went and got a 2nd opinion the next day. Dr tested for lymphoma and pulled serum for a fungal serology and both were negative. We decided to keep him on comfort care with prednisone 20mg x2 daily, tramadol 1.5tabs 50mg x3 daily, famotidine 1.5tabs x2 daily and Baytril 136mg x2 daily for a small uti. Over the last 10days he was doing great. Eating normal, pee normal, tail wags, happy, ox saturation normal, his respiratory rate was between 45-60 everyday and he had some bad nights where it seemed worse but days were always good. One morning he woke up around 1:45am and was having even more trouble breathing. I had missed his dose of tramadol by 1hr so I gave it to him and he relaxed and went to sleep. Next day he was worse, extending his neck out to get air. Took him to the vet and they confirmed abdominal ascites that happened over night because he didn't have the bloating the day prior. Vet talked us into euthanasiabecause nothing else could be done according to her. Now I am torn up because in the moment it made sense because of her persistency but looking back we definitely could have drained the fluid and maybe started lasix because everything else was fine with him. Was there really anything else that could have been done? Does lasix extend the life of lung cancer patients in some cases? Would fluid return normally?

Thank you!
Add a comment to Bonzo's experience
Was this experience helpful?
Iggy Pup
Jack-a-bee
13 Years
0 found helpful
Our 10.5 year old Jack Russel/Beagle/Poodle was diagnosed with lung cancer yesterday. He had been coughing for about 7 months now before we go this diagnosis. When we initially took him to the vet to find out about the cough they thought it may be allergies or kennel cough. They gave us medicine for that and it didn't go away. I took him back and they did X-rays and said that his heart looks a little enlarged and thought that may be the issue so they gave us some medicine for that and then sent us to get a more thorough X-ray and his heart came back a little abnormal, but fine. Then they recommended a CT scan of his lungs. The vet then said that 95% of his right lung was covered in tumors and they do not recommend surgery since they think it's already in the "branches" that connect to his trachea. This was all in the time span of 7 months of trial an error and numerous tests. They have quoted us a time frame of 2-4 months before our Iggy will leave us for good. My question is, since our baby is not going to go through chemo or surgery (as recommended by our vet), how can we make life more tolerable for him? Everytime he sees us he gets excited and that causes him to go into a coughing fit. It's excruciating to experience. In everyones experience on here, how much longer do we have him if we do put him on cough suppressants and pain medicine with one lung completely covered in tumors already? This is the most horrible of pains I've ever had. My heart is breaking as I watch him sleep, knowing our moments are now limited. I tell him I love him and I do not want to prematurely have to go the euthanization route. Please advise.
Add a comment to Iggy Pup's experience
Was this experience helpful?
Brewski
English Bulldog
10 Years
1 found helpful
My English bulldog just turned 10 in October and we just found out he has terminal lung cancer... I feel that we have taken brewski to the best Vets we can find numerous times for different things throughout his life and a lot of vets contradict each other and there has never been a for sure answer for anything and I now fear that this is such a serious diagnosis it's hard to trust one vets opinion on what's best. I know he is getting old and this may not be reversible. We knew something was wrong based off the coughing fits he would have and he even passed out once we had to take him to emergency vet in the middle of the night 2 months ago and they told us he is in perfect health and had a "strong heart". How did they not see the multiple golf ball size tumors in his lungs in their x-rays? What can we do? Is he in pain? How can we make him comfortable? Anything helps, I am lost & heart broken.
Add a comment to Brewski's experience
Was this experience helpful?
Aspen
Golden Retriever
10 Years
0 found helpful
Our Golden Retriever turned 10 in July. Last week he had a cough and we took him to the vet. They said not kennel cough, upper respiratory infection and gave him med's. His cough didn't get better so we returned Monday and they did X-rays. He has lost a few pounds but still eating and drinking. Less energy and the cough is still there. We can't get him to an oncologist until next week. What should we do. The radiology report says cancer but the oncologist says he is not symptomatic. He has been healthy until this
Add a comment to Aspen's experience
Was this experience helpful?
Peluche
Mix bishon/poodle
8 Years
3 found helpful
Has Symptoms
Lethargy, lack of appetite, liquids
Greetings, I have a bishon/poodle 8.5 yrs old. The vets (2) That I went to, 1 on 07/13 and the 2nd on the 14, 2018, stated that they are not sure if my dog has lung cancer. The dog had a cough for a few days mainly after eating grass outside, but it stopped. About a week ago he stop running and was lethargic. He was eating and drinking until about 4 days ago when he refused to eat and drink. On the 14 of Jul, I took him to the vet where Xrays showed what I consider a large black spot in the lungs. The vet stated that it was probably lung cancer or a virus. However, the vet was not sure. The second vet also took X rays and stated the same thing. His blood work is fine, except fpr PLT at 99, RETIC at 217, and NEU at 11.81. He still urinates slightly and has small bowel movements. Nothing was found in his feces, his heart rate is still normal at about 125, but his breathing continues to be fast(panting). No cough, no blood sputum or in feces and urine. Temp 102.5, but on 2nd visit 103.5. No wheezing or murmur in lungs or heart except for the panting, lethargy, lack of appetite. I'm forcing fluids with a small syringe to keep them hydrated and feed him biotic drinks. Meds given initially Doxycycline qd, 100mg, po w/meals and water which I forced for 4 doses stopped, went back to 1st vet who Rx Fluconazole 50mg, po, bid; Mirtazapine 15mg, po, 1/2 tab, qd. 2nd vet Rx Enrofloxacin 68mg, po, 1/2 tab bid; plus S.Q 150-1000 MLS. CBC/Chem unremarcable. Fungus serology pending. How would I know if it is cancer vs fungus? Thank you for your time.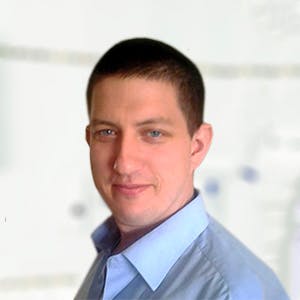 3320
Recommendations
Lung cancer and fungal infections can be misdiagnosed for one another and are difficult to distinguish; the best least invasive way to determine whether there is a fungal infection would be to do a tracheal wash and have it tested for signs of a fungal infection, other methods like needle aspirate or biopsy are more invasive. Regards Dr Callum Turner DVM
Thank you for your answer. My pet past away today. It was very sad to see him go. I blame myself for his demise as I did not pay attention to simple signs such as him constantly eating grass; although, test results from vet visits were not showing anything unusual including a general check up back in May 2018. But I think his suffering due to his seven days of heavy panting could have been avoided had the vet done the tracheal wash to rule out the virus.
Add a comment to Peluche's experience
Was this experience helpful?
Ollie
terrier
16 Months
1 found helpful
On my way to the Vet on Friday my dog threw up and while he was getting his well check and shot he threw up again and it had a little speck of blood. The vet looked him over and said he was ok. While traveling to my parents for Labor Day weekend Ollie became sick I thought maybe he was a little sick from his yearly vaccinations or maybe a little carsick as he had threw up twice . When we arrived to my parents home he didn't seem like himself and was wheezing, coughing and seemed to have trouble breathing . I took him to the vet and they diagnosed him with asphyxiation pneumonia. They said he had swallowed some of his throw up and it went into his lungs and caused an infection. They gave him a steroid shot and some anabiotic's. Later on that evening he still was not getting any better and then I noticed that there was blood around his mouth and he was still having difficulty breathing and was whimpering and whining. I didn't took him to the hospital where they said He had a little to no lung function . Diagnosed him with acute respiratory distress syndrome and said also it could be cancer as they saw nodules on his lungs , but they couldn't really pinpoint it . They placed an oxygen tank gave him more medicine but said his diagnosis was very dim. Ollie was suffering and I had to put him to sleep so that he can have peace . I just want answer and just can't understand how my dog was healthy and happy on Thursday and dead on Sunday. Ollie was 8 pound Snorkie.
Add a comment to Ollie's experience
Was this experience helpful?
Archie
Shih-Tzu
11 years
-1 found helpful
Has Symptoms
Breathing labored, diminishappetite
Our Shihtzu is 11 and has presented with primary lung cancer, as a fairly large mass was found when he was x-rayed to determine if wheezing and labored breathing was due to congestive heart failure (he has a heart murmur) or pneumonia. About 3 cups of fluid was removed from his lungs, after which our Archie was almost back to himself. He's been receiving lasix daily for the last week. However, on Saturday, six days after fluid removal, he began losing his appetite. I've cooked his meals of eggs and veggies or chicken and rice and veggies, which he initially gobbled up. No more. He will pick at his food and maybe eat a few bites, and reluctantly take a greenie to just toy with. He no longer runs outside to bark with the other dogs or jumps up on his favorite ottoman.
We do not want Archie to suffer and cannot afford to see an oncologist or have the mass removed. We don't want to put him to sleep prematurely, either. How do we know where the "sweet spot" is to help him have everlasting comfort? He's the sweetest canine family member we've ever had. This hurts.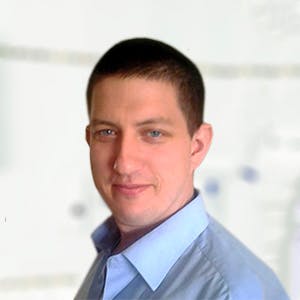 3320
Recommendations
The 'sweet spot' can be difficult to find and is usually impossible to find as every change you make causes a change in something else which also needs to be addressed. You should return to your Veterinarian for another examination as more fluid may have accumulated in the chest which may need to be drained and he may also require another diuretic alongside the Lasix (furosemide). Regards Dr Callum Turner DVM
Add a comment to Archie's experience
Was this experience helpful?
Gia
Lhasa Apso
10 Years
0 found helpful
My 10-year-old Lhasa Apso mix was diagnosed with lung cancer. We are guessing on her age and her breed as she is a rescue dog. She was nearly completely blind with cataracts at a very young age and dry eye. About a year ago was diagnosed with a heart murmer. She receives medication for all of the above. In about April she had a terrible fall down steep hardwood floors and was diagnosed with cancer after x-rays in July. Any chance the spot in her lungs was a result of the fall? She has a good appetite. She was given 6 mos to 1 year to live. Surgery not an option (I think because of heart murmer & location of spot on lungs). Suspected mestastasize.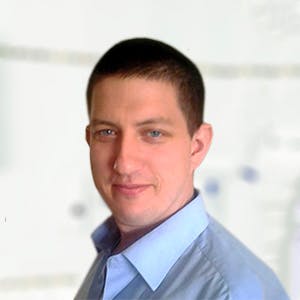 3320
Recommendations
The spot on the lungs is unlikely related to the fall, sometimes a fungal infection may be diagnosed as cancer or vice versa but a single lesion is not likely to be caused by a fall; obviously follow up x-rays should be done at regular intervals and any diagnosis should be made based on gross lesions and presenting symptoms. Surgery most likely is not indicated due to age, heart murmur and invasiveness of the surgery. Regards Dr Callum Turner DVM
Add a comment to Gia's experience
Was this experience helpful?
George
Labrador Retriever
6 Years
1 found helpful
How do I get past my dog dying? He's likely not going to make it much longer. He got diognosed with bone and lung cancer when we had him checked.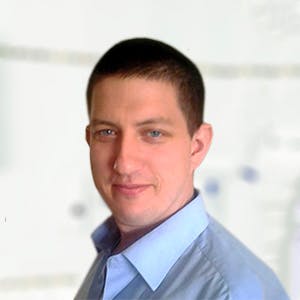 3320
Recommendations
It can be heartbreaking to see a friend/companion die from such a terrible condition; it can be difficult to see past the illness and the bad times towards the end that we forget about the years of good times and adventures that were made. If George seems to be in pain or is suffering, then you should consider taking him for one last trip to your Veterinarian. I cannot give you any specifics but try to think more about the years of good times than the weeks of bad times. Regards Dr Callum Turner DVM
Thank you for the advice,its been a couple months since he passed now it means alot to me that took time out of there day to give some advice. Thinking of the good times passed helped pe get through his death
Add a comment to George's experience
Was this experience helpful?
Tina
German Shepherd
11 Years
1 found helpful
Has Symptoms
Non productive cough, picky eat
Hello
My German shepard is 11 and half year old. She was diagnosed with lung cancer in december 2015. 1 y ago the mass was 10 cm. I refused to get her operated because of her age and other problems. Now we had blood test done and she has high wbc (24,00) which hasn t got down after a round of antibiotic and the vet states that this is probably from that mass and that we have nothing to do. Also creatinin is high (184) which dont go up. What can I espected?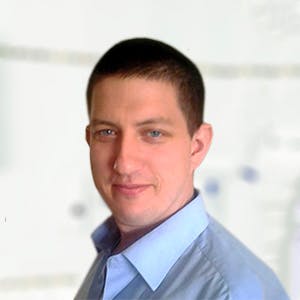 3320
Recommendations
The high white blood cell count isn't surprising as it may occur in cases of cancer as the body reacts to the tumour; apart from surgery together with chemotherapy or radiotherapy (if indicated), there is little else to do apart from offering palliative, supportive and symptomatic care to Tina. If there are no other indicators of a concurrent illness: fever etc…; then it is just a case of making Tina comfortable. Regards Dr Callum Turner DVM
Add a comment to Tina's experience
Was this experience helpful?
Henny
Labrador Retriever
10 Years
1 found helpful
Just found out our almost 10 yr old Lab, Henny, has a golf ball sized tumor in his left lung. During the last 3 months his hearing has disappeared, his left eye has been oozing mucus. His diet has been normal. Saturday he came back from a walk and plopped down on floor and pretty much hasn't moved for 48 hrs. He finally peed today for first time in 48 hrs. He can't walk without appearing to be in severe pain. He won't lift his head. He basically just stays in one position. Our question is should it be time for the last trip to vet? Or surgery?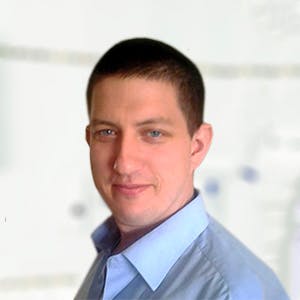 3320
Recommendations
Without examining Henny I cannot make any recommendation regarding a final trip to his Veterinarian but a trip should be made to determine his current health status and whether any medical management options are available to him. I cannot say whether Henny would be a suitable candidate for surgery; whilst there are surgical options, your Veterinarian needs to be comfortable with the desired outcome. Regards Dr Callum Turner DVM
Add a comment to Henny's experience
Was this experience helpful?