What is Pine Oil Poisoning?
Dogs are curious and like to sample everything with their mouth. After all, they do not have hands to pick things up and examine them, so they use what they have. Sometimes, your dog gets bored and may get into things, such as household cleaners. Pine oil can cause serious illness and possibly be fatal if your dog ingests a large amount or spills it on his coat or feet. The oil is absorbed right away, traveling through your dog's tissues to the bloodstream, where it will travel through the liver and kidneys. Puppies and dogs with liver problems are especially at risk if they are poisoned by pine oil. Pine oil poisoning can lead to failure of the nervous system, kidney and liver damage, respiratory failure, and death in a very short time.
Pine Oil is a common household cleaner and disinfectant that is toxic to dogs, even in small amounts. Pine oil also affects the central nervous system, kidneys, and liver. These cleaners are absorbed in the gastrointestinal tract and metabolized by the liver on its way to the kidneys, where the toxins are excreted through the urine. This oil is not only toxic if taken orally, but it can also be absorbed through your dog's skin or breathed into the lungs. The kidneys and liver have to rid the body of toxins, with the liver metabolizing the pine oil before sending it to the kidneys to be excreted in the urine.
Book First Walk Free!
Symptoms of Pine Oil Poisoning in Dogs
The signs of pine oil poisoning can vary depending on the method of exposure, but most signs are apparent in about two hours. However, with chronic exposure, it is possible for your dog to have been breathing pine oil fumes for several days or weeks before any symptoms appear. This type of pine oil poisoning is serious because the chemical is being completely absorbed in the lungs, liver, kidneys, and heart and by the time the signs occur, it is too late to treat successfully. With acute pine oil poisoning, the signs will be obvious right away, and you can get treatment soon enough to prevent serious damage. Some of the most commonly reported symptoms are:
Ears, Eyes, Nose
Blinking or squinting eyes
Difficulty swallowing
Hyperactivity
Irritation of the mucous membranes
Lethargy or weakness
Muscle tremors
Nausea
Pawing at the mouth or face
Throat burning
Lungs
Breathing trouble
Collapse
Coma
Confusion
Depression
Dilated pupils
Dizziness
Death
Drooling
Frequent urination
Hyperactivity
Incoordination
Nervousness
Panting
Severe respiratory distress
Tremors
Oral
Abdominal pain
Breathing difficulty
Coma
Convulsions
Diarrhea
Difficulty walking or uncoordinated gait
Dizziness
Drooling
Esophageal ulcers
Frequent urination
Hyperactivity
Irritation of the mucous membranes
Lethargy or weakness
Muscle tremors
Nausea
Panting
Pawing at the mouth or face
Pine oil scent on breath, skin, or hair
Rapid heart rate
Redness or burns on the lips, gums, tongue, or skin
Swallowing difficulty
Unconsciousness
Vomiting
Types
Oral
Ears, eyes, nose
Lungs
Causes of Pine Oil Poisoning in Dogs
Chewing on or eating items with high concentrations of pine oil
Licking pine oil from feet or fur
Drinking pine oil from a bucket or other receptacle
Wood treated in creosote
Certain flooring materials
Diagnosis of Pine Oil Poisoning in Dogs
A comprehensive physical examination of your dog will be done, which includes body temperature, breath sounds, heart rate, blood pressure, oxygen level, and abdominal palpation. The veterinarian will also check your dog's ears, eyes, nose, and mouth as well as reflexes. After the physical examination, your veterinarian will need to perform some laboratory tests, such as a biochemistry profile, complete blood count (CBC), urinalysis, and stool sample. Images of the abdomen may also be taken with radiographs (x-rays), CT scan, MRI, and ultrasound.
Treatment of Pine Oil Poisoning in Dogs
Treatment for your dog depends on the method of contact. The first 24 hours are the most important because pine oil is absorbed and metabolized quickly. If your dog swallowed or drank pine oil, your veterinarian will give your dog IV fluids and activated charcoal, which absorbs the chemicals and lets them safely pass through the kidneys. A gastric lavage may also be done to flush the toxins out of your dog's system more rapidly. If necessary, your veterinarian will do a blood transfusion to rid your dog's body of the toxin in the blood.
If your dog inhaled the pine oil, the veterinarian will give oxygen therapy, which will include a nasal cannula or an oxygen cage. The cannula is a thin tube that runs into your dog's nose to pump oxygen into his lungs which is held in place with plastic wrap and medical adhesive tape. An oxygen cage is a sealed acrylic box with oxygen pumped into it. This is the last resort because the veterinarian cannot perform any medical help or treatment while your dog is inside the cage. The veterinarian will keep your dog overnight for observation while they monitor the breathing rate, urine output, heart activity, and appetite.
Recovery of Pine Oil Poisoning in Dogs
Once you get your dog home, you still need to monitor vital signs, appetite, and urine output. Watch for any signs that your dog may be having symptoms again and call your veterinarian if you have any questions or concerns. Most importantly, to keep this from happening again, keep all cleaners and other toxic materials out of the reach of your dog.
Pine Oil Poisoning Questions and Advice from Veterinary Professionals
Jack
Pomeranian
6 Months
0 found helpful
So a few days before the incident we had some trees cut down on our property, mainly pine. We had to drag one of the trees back to our yard, in the front where I normally take him out to use the restroom. So a few day go by and I have allowed him to chew on the trees and the needles. The day it happened I had taken him on a walk before I left for work, he chewed on the branch of one of the trees before I took him inside, and left for work. About 2 to 3 hours into my shift I get a call from my mom, which I missed and as soon as I saw I called her back, they were on the way to the Emergency Vet with him. He was having seizures and threw up on my mom's lap in the car. He had been having this seizure for about 30 minutes. He had been playing while they ate and before my Dad went to shower he had been calmed down, and was handed to my mom, while my dad was in the shower his small seizure and slowly gotten worse. As soon as my dad was done in the shower they contacted our normal vet who set them on they way to the emergincy vet. Where he was given the medicne to make him throw up.
Add a comment to Jack's experience
Was this experience helpful?
Roadie
Bulldog
6 Years
0 found helpful
I mopped with a new pine cleaner. My boyfriends dog has been foaming at mouth and unable to close mouth. Vet did throat scope no inflammation but a tiny red spot that was not inflamed. Xray negative for anything. I thought maybe he swallowed a bee no swelling. Im a little scared of rabies-- he went a few months without unless it was the 3 year. Well the vet vaccinated. My feet are still burning and I can still taste pine sol 3 days later. I think like me maybe he absorbed it thru feet. The cheap cleaners i found out contain turpens. Does this sound like the pine oil poisoning. Steroids improve his mouth closing slightly.
Mopped with PineSol. Shih tzu walked on wet floor. Quickly became lethargic. Then noticed him stumbling when he tried to walk. Called in Vet for emergency visit. It was poisoning. Heart rate had slowed dramatically by that time. Vet administered adrenaline and charcoal. Puppy was fine by next day.
Add a comment to Roadie's experience
Was this experience helpful?
Pumpkin
black mouth cur
6 Months
0 found helpful
We had a pipe burst under the sink and in the rush to get everything out from under the sink some pine sol spilled from a leaky bottle. My dog is 6 months old and she licked up some of the water mixed with pine sol. She's usually pretty hyper but has been sleeping tons and she doesn't want to eat, barely drinks water. She seems happy and affectionate, just out of the ordinary tired. It's been over 24 hours. Should I take her in?
Add a comment to Pumpkin's experience
Was this experience helpful?
Queen
Pitbull/Lab
6 Months
0 found helpful
My dog was a little bit curious and decided she wanted to drink some mop water. The solution was with pine-sol and water. She only took about 3 big sips and didn't start showing signs of vomiting until about 24 hours later. Should I be worried?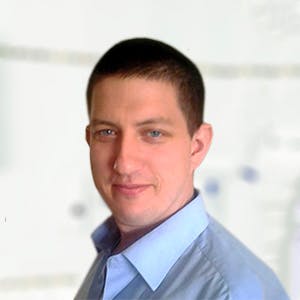 3320
Recommendations
There is little data on the ingestion of Pine-Sol and any toxicity would depend on the concentration in the mop bucket, however I would recommend calling the manufacturer (1-800-227-1860) as they will have information on toxicity from the MSDS and will be able to tell you if a toxic amount was consumed, otherwise check in with your Veterinarian. Regards Dr Callum Turner DVM www.pinesol.com/faq/is-it-safe-to-use-pine-sol-cleaners-around-dogs-cats-children-or-pregnant-women/
Add a comment to Queen's experience
Was this experience helpful?
Jimmy
Chow Chow
9 Years
0 found helpful
We use pine sol to clean our kitchen and mud room floors which is where we keep our dog throughout the day while we're at work. He also is in the house sometimes when we aer cleaning the floors. We also have a toddler, so the dog is always licking up his dropped food from the floor. We just got news that he has protein in his urine and has early stages of kidney failure. Could this have been the culprit? We've been in our house now 2 years and have always used pine sol to clean the floors maybe once a month or every other month.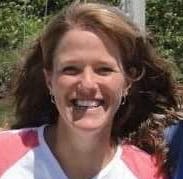 1611
Recommendations
It is likely that jimmy's problem is more of a chronic problem related to his age, as kidney failure is not uncommon as dogs age. Depending on the severity of his kidney disease and lab work, there may be treatments available to him. I hope that he is okay.
Add a comment to Jimmy's experience
Was this experience helpful?
Princess
Staffordshire Bull Terrier
5 Years
0 found helpful
Our, otherwise healthy, 5 year old Staffy died at 8:00 this morning at a 24/7 vet hospital. We had been trying so hard to think of anything she had come into contact with (i.e. poison). This evening, we remembered that a day or two before the vomiting & diarrhea began, my husband had mopped the floor with Pine Sol & water. ~~ She's a busy girl & will eat anything. When (hours later) I had noticed the mop bucket on the floor, I dumped it out. I never connected the events of the next week with that mop bucket until tonight.

Our girl was vomiting & had diarrhea off and on for a few days. It got severe. She began refusing food & water. We, then, noticed large "splotches" on her abdomen, which resembled blood blisters. Our vet prescribed antibiotics and steroids, as we could not think of any poisons she had. She was at home and had a massive seizure. We took her back to our vet. We were sent to a large 24/7 hospital in a neighboring state. She was immediately put in ICU. By this point, she was unable to hold her urine, her legs were wobbly, she was confused. Her kidneys were failing. She was anemic. Her calcium levels could not be controlled. Her platelets were extremely low.

This evening, after reading this, we dumped the rest of our Pine Sol (we have another dog).

Please never leave any cleaner in a dog's reach. I fear my husband will never forgive himself for this horrific accident. I'm going to have trouble too because I thought she just had a virus & it would work it's way out. I should have taken her sooner. I should have thought about the mop bucket.

We spent almost $3,000 trying to save her because we love her so much & she's only 5 1/2. All to only extend her suffering.

HAD WE ONLY KNOWN BETTER.😔

Doc, does this seem consistent with Pine Sol Poisoning? It's the only exposure I can think of.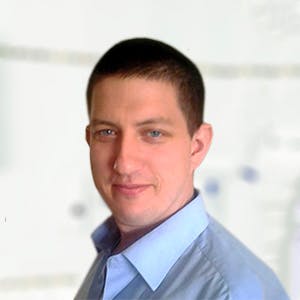 3320
Recommendations
Pine-Sol is considered safe to be used around pets and since it is used diluted, there normally isn't any issues; however if a dog drinks from the mop bucket, chews on a Pine-Sol bottle or ingests it any other way it normally causes oral irritation and gastrointestinal symptoms of vomiting, diarrhoea abdominal pain etc… If consumed in large quantities, the compounds in pine oil may cause damage to the liver and other organs; I cannot confirm that the Pine-Sol was the cause of poisoning or not. Regards Dr Callum Turner DVM www.pinesol.com/faq/is-it-safe-to-use-pine-sol-cleaners-around-dogs-cats-children-or-pregnant-women/
Add a comment to Princess's experience
Was this experience helpful?
Reba
Blackmouth Cur
4 Months
1 found helpful
Will my dog be Okay? Drank pine sol. Has had I very bad seizure. Horrific. Had another small seizure. Brought him back from that. Sleeping now but mouth still slimy and a little bubbly. Has slight diarrhea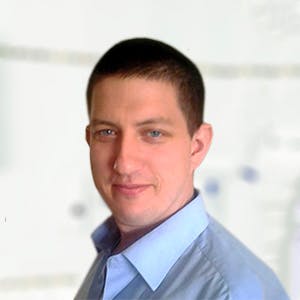 3320
Recommendations
Pine-Sol is safe to use around dogs but may cause severe symptoms if consumed in large concentrated quantities; it is important to wash out Reba's mouth immediately and visit your Veterinarian or call the Pet Poison Helpline. Regards Dr Callum Turner DVM
www.petpoisonhelpline.com/poison/pine-oil/
Add a comment to Reba's experience
Was this experience helpful?
O
Labrador
9 Years
0 found helpful
I cleaned the floor with pine sol and my dog was in the house. He inhaled the Pine Sol for like 30 minutes. Would this cause any harm on his lungs, what can we do about it? Are there any medications he can take?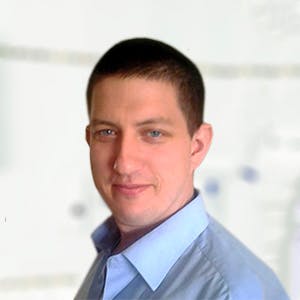 3320
Recommendations
Pine-Sol is safe to use around pets as long as you don't bathe them in it; if O is a little lethargic you should keep an eye on him for the time being but it may be useful to contact the company's customer service (1-800-227-1860) to ask about product specific advice. Regards Dr Callum Turner DVM www.pinesol.com/faq/is-it-safe-to-use-pine-sol-cleaners-around-dogs-cats-children-or-pregnant-women/ www.pinesol.com/contact-us/
Add a comment to O's experience
Was this experience helpful?
Max
terrier
9 Weeks
0 found helpful
My 9 week old puppy drank water mixed with pine sol, about a quarter cup in a gallon or two of water. He was vomitting earlier and had diahrea. We gave him hydrogen peroxide to induce vomitting the rest up but I read an article saying that only works within 2 hours of contact but it's been about 10. We didn't realize it would harm him until he started with symptoms. He's resting now hasn't vomitted or had diahrea in about an hour or so which Is a lot better than he was doing. He still isn't back to being his playful self yet though. Is my puppy going to be okay? Or what else can I do?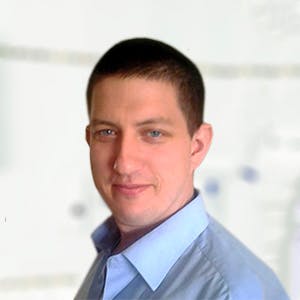 3320
Recommendations
Whilst pine oil is safe to use around dogs, oral ingestion is very serious; I would highly recommend you visit your Veterinarian for an examination, blood test and urinalysis to determine if there is any treatment required. Without examining Max, I am unable to assist to determine whether supportive or symptomatic care is needed; the quantity consumed and the amount of it that was vomited up would have a bearing on the prognosis. It is true that after two hours, the use of hydrogen peroxide is ineffective as the pine oil is quickly absorbed. Regards Dr Callum Turner DVM
Add a comment to Max's experience
Was this experience helpful?
Bo
Chihuahua
4 Years
-1 found helpful
My dog was exposed to pine sol on a concrete floor for about 10 minutes. He walked on the floor which was damp with pine sol. He did not lick his feet or the floor. I gave him a bath when we got home. It has been an hour since the exposure & he appears fine. Should I be concerned?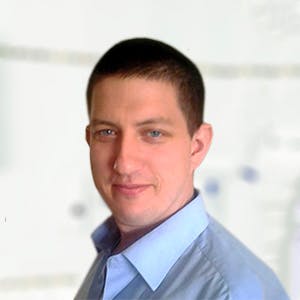 3320
Recommendations
According to the Pine-Sol website, the product is safe to use around pets (but not for washing pets); the quick action of washing Bo's paws would have removed any residue. I believe that there isn't anything to be concerned about, but look out for signs of skin irritation or lethargy. Regards Dr Callum Turner DVM
www.pinesol.com/faq/ (at the bottom of page, first subject under Pine-Sol Cleaner Safety)
Extremely quick response. Confirmed what I was thinking which gave me peace of mind. Very grateful.
Add a comment to Bo's experience
Was this experience helpful?