What is Canine Malignant Lymphoma?
Lymphoma can affect any organ and body system, but originates in the immune system, in organs including the lymph nodes, spleen, and bone marrow. It is a systemic disease that often spreads to different areas of the body, with subsequent symptoms relating to each affected organ. Treatment is available, although it only provides short term relief and can add months to your dog's lifespan. However, canine malignant lymphoma is an aggressive disease that eventually leads to death.
Canine malignant lymphoma is cancer of the lymphocytes, or white blood cells, and is the most commonly diagnosed form of cancer. There are different types of lymphoma that vary in their rate of progression, areas of the body affected, and symptoms presented.
Canine Malignant Lymphoma Average Cost
From 549 quotes ranging from $3,000 - $10,000
Symptoms of Canine Malignant Lymphoma in Dogs
The symptoms seen in malignant lymphoma depend on which part of body is affected, and how far the disease has progressed, and as such, can be quite varied. They can include:
Swollen lymph nodes that progress rapidly, are firm and not painful, up to 3-10 times bigger
Enlarged thymus gland
Flu like symptoms
Tumors
Lethargy
Fever
Weakness
Depression
Lack of appetite
Weight loss
Face swelling
Leg swelling
Increased thirst
Increased urination
Vomiting
Abdominal pain
Diarrhea
Inability to properly digest food
Difficulty breathing
Raised skin sores
Scaly skin
Kidney failure
Blindness
Seizures
Patches of skin that are dry, red, itchy and flaky
Skin ulcers
Red, thickened skin
Skin tumors
Types 
There are four types of lymphoma generally recognized. 
Multicentric - Originates in the lymph nodes, but occurs in multiple places; it is the most common type, comprising 80% of cases
Alimentary, or gastrointestinal - Occurs in the digestive system, stomach or intestines, and makes up about 10% of lymphoma cases
Mediastinal - Occurs in the chest organs  
Extranodal - Occurs in the skin, eyes, bones, mouth, kidneys, or central nervous system, and is the rarest type
Top
Causes of Canine Malignant Lymphoma in Dogs
The true cause for canine malignant lymphoma is not yet clear, but possible causes include:
Genetic abnormalities
Viral infection
Bacterial infection
Immune system dysfunction
Chemical exposure, such as to pesticides, herbicides, and flea and tick control treatments
Exposure to magnetic fields
Top
Diagnosis of Canine Malignant Lymphoma in Dogs
Often, it is the discovery of a tumor or mass that leads to a veterinary visit. Be sure to relate any and all symptoms you have noticed in your dog, as it can help to narrow down the type of lymphoma. Your veterinarian will conduct a thorough physical exam, and may order tests to determine how far the lymphoma has spread and progressed. This could include blood work, a urinalysis, a fecal flotation test, X-rays, ultrasounds, and biopsies.
Performing a biopsy is the best way to diagnose lymphoma. This involves using a small needle to collect lymph node tissue for examination. In 10% of the cases, surgical removal of an entire lymph node is required for the biopsy. Tissues from other organs or tumors may be collected. Anesthesia is often used, and pain medication may be prescribed afterward.
Top
Treatment of Canine Malignant Lymphoma in Dogs
Treatment will not cure dogs of lymphoma, but it can extend the length of their lives. Dogs with malignant lymphoma that go untreated generally only live a couple of months. With treatment, the cancer can go into remission, giving your dog another 6-13 months, or longer. Each treatment plan and prognosis are on a case by case basis that depends on what type of lymphoma your dog has, the affected body systems, how far the disease has progressed, and the presence of operable tumors.
Treatments
The three methods of treatment are chemotherapy, surgery and radiation, and they are often used in combination. The length of treatment will vary, but the golden standard is generally 25 weeks. 
Chemotherapy is the most common and effective treatment, and is administered by injection or oral medication. The treatments that are most successful use a combination of drugs over a period of weeks to months. These combination treatments have seen more than a 90% improvement in affected dogs. If improvement is not seen, treatment drugs and plans can be changed. Once the lymphoma has spread to the intestinal tract, treatment is less effective and survival time is often less than 3 months. 
Surgery can be performed to remove single tumors. Radiation therapy can also be prescribed. All three modes of therapy can be used in combinations with one another.
Side effects
There are side effects involved with chemotherapy, though less than 5% of dogs are affected. These include vomiting, diarrhea, loss of appetite, a decrease in activity, and anorexia. Chemotherapy can also compromise the immune system, making your dog more susceptible to infections. In dogs that exhibit side effects from treatment, 5% can have life-threatening complications.
Remission
For many dogs, treatment can cause the lymphoma to go into remission. This is when the cancer has regressed and all symptoms have disappeared. Of the dogs treated for multicentric lymphoma for 25 weeks, 70% - 90% have experienced a partial or complete remission.
Top
Worried about the cost of Canine Malignant Lymphoma treatment?
Pet Insurance covers the cost of many common pet health conditions. Prepare for the unexpected by getting a quote from top pet insurance providers.
Recovery of Canine Malignant Lymphoma in Dogs
The recovery rate from canine malignant lymphoma can vary greatly, depending on how aggressive the cancer is. The further the lymphoma has spread, the lower the rate of survival.
Dogs are very rarely cured of lymphoma. 80-90% of dogs achieve remission lasting 6-13 months, although most dogs will have a relapse. Treatment can resume once this happens, but may need to be changed. Eventually, the cancer cells will become resistant to therapy. Death, or euthanization, occurs when the cancer can no longer be controlled with treatments.
During treatments, you may be given medications to administer at home. There is usually weekly veterinary visits. Monitoring your dog for side effects, worsening symptoms, and signs of recovery will be an ongoing process. You may be advised to change your dog's diet to help his immune system.
Top
Canine Malignant Lymphoma Average Cost
From 549 quotes ranging from $3,000 - $10,000
Top
Canine Malignant Lymphoma Questions and Advice from Veterinary Professionals
Lady
Siberian Husky
5 Years 5 Months
2 found helpful
2 found helpful
Lady has been diagnosed with lymphoma. I just started her on prednisone today and her nostrils are extremely swollen with discharge and she occasionally is sneezing. It isn't so severe to where she is only panting for a source of oxygen however it is obvious it is bothering her the way she rubs her nose and sneezes.
July 26, 2017
Lady's Owner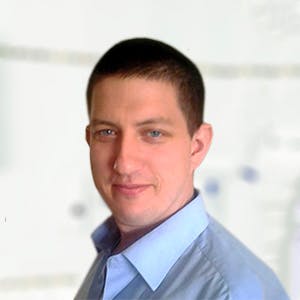 2 Recommendations
Treatment for lymphoma is usually done with a combination of different drugs; there are various treatment protocols for the treatment of lymphoma, many include prednisone. Swelling of the nostrils is a concern, it would be best to speak with your Veterinarian regarding the swelling as other treatment may need to be directed. Regards Dr Callum Turner DVMhttps://vet.purdue.edu/pcop/canine-lymphoma-research.php
July 26, 2017
Was this experience helpful?
Betsy
Treeing Walker Coonhound
7 Years
0 found helpful
0 found helpful
My Betsy girl was diagnosed with stage 5 Lymphoma (invasion of eyes, liver and bone marrow) never found out what cell type - she underwent 6 month chemotherapy CHOP protocol and was in remission. We just put her to sleep March 31, 2020 as she went into full liver failure after receiving 1 dose of Lomustine (CCNU) therapy 5 weeks prior. She was the best girl.
Canine Malignant Lymphoma Average Cost
From 549 quotes ranging from $3,000 - $10,000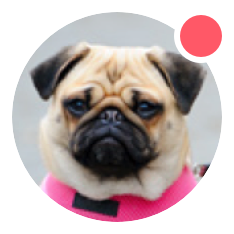 Need pet insurance?