What is Excess Iron in the Blood?
Your dog needs iron to mix with protein and copper to make hemoglobin, which is the molecule in red blood cells responsible for oxygen distribution. However, if your dog somehow gets too much iron, from accidental ingestion, it can cause a completely new set of problems. The excess iron acts as a poison in your dog's body, and causes damage to the gastrointestinal, liver, metabolic, nervous, and cardiovascular systems because the body is not able to expel the iron. This can be a life-threatening emergency if not treated right away so if you suspect your dog has ingested something containing iron (i.e. vitamins, oxygen absorber sachets) you should bring him to your veterinarian or animal hospital immediately, even if your dog is not showing any symptoms. When iron is introduced into the bloodstream in your dog, it causes two things to happen. The first event is that the iron corrodes the stomach lining and small intestine, causing bleeding or puncture. Secondly, the iron can also leach into the cells of the intestine, causing damage to the cells and their function. Your dog can also go into anaphylactic shock if he is allergic.
Excess iron in the blood, or iron toxicity, usually occurs because a dog ingests medication containing iron (such as iron pills) or another source of iron. Iron toxicity can be mild, moderate, or life threatening depending on the amount ingested and the size and health of the dog.
Book First Walk Free!
Symptoms of Excess Iron in the Blood in Dogs
Your dog will usually not show any symptoms for several hours, but unfortunately, that may be too late to do anything. In addition, your dog may seem sick for a while and then "get better" about 8-12 hours later, but then get worse. Some signs commonly seen are:
Vomiting
Diarrhea
Lethargy
Dizziness
Confusion
Intestinal hemorrhage
Shock
Tremors
Seizures
Collapse
Coma
Death
Causes of Excess Iron in the Blood in Dogs
The most common cause of iron toxicity in dogs is the accidental ingestion of vitamins, so it is important to keep medications out of the reach of your dog. The list of iron-containing items that can give your dog iron toxicity are:
Multivitamins
Prenatal vitamins
Iron supplement
Hand warmer pads (small bag containing chemical to keep your hands warm in winter)
Oxygen absorbing sachets (used in medication and dried food to protect from moisture)
Fertilizer with oxygen supplements
Diagnosis of Excess Iron in the Blood in Dogs
Your veterinarian will need to know what you think your dog may have eaten, what symptoms you have seen and when the symptoms started. He will also need your dog's complete medical history, recent illnesses and injuries, vaccination records, and any recent changes in diet or behavior. The veterinarian will do a complete physical examination, including body temperature, weight, blood pressure, heart rate, and he will pay special attention to palpation of the abdomen.
To determine the amount of iron in your dog's blood, your veterinarian will need to run some lab tests, such as serum iron concentration, CBC (complete blood count), activated clotting time (ACT), blood chemistry panel, fecal flotation test, and a digital radiograph (x-ray) to see where the iron is and whether it can be removed.
Treatment of Excess Iron in the Blood in Dogs
The treatment for iron toxicity depends on the type of iron ingested, but the first thing the veterinarian will probably do is a fluid treatment to help flush your dog's system. He may also try milk of magnesia along with stomach acid medications (i.e. sucralfate, famotidine) to protect the stomach and intestines from damage.
If your dog ate iron pills, the veterinarian may want to use a gastric lavage to wash the pills from the stomach. This procedure is done by pumping saline solution into your dog's stomach slowly to flush everything out while using another instrument to remove the contents a little at a time. Surgery may be necessary to remove the pills if the veterinarian does not think it is possible to wash the iron pills out of the stomach.
Recovery of Excess Iron in the Blood in Dogs
Your dog's prognosis is dependent upon how much iron he ingested, the type of iron consumed, and how soon your dog received treatment. The prognosis is good if you were able to bring your dog to the veterinarian within 12 hours of ingestion, and if it is a mild to moderate toxicity. You may have to limit food and water intake for a period if that is what your veterinarian instructs. The veterinarian will instruct you to watch your dog closely for the first 24 hours for signs of gastrointestinal stricture. The symptoms of this are vomiting, lethargy, diarrhea, weakness, and abdominal pain. If you notice any of these symptoms, you need to bring your dog back to the veterinarian immediately.
Excess Iron in the Blood Questions and Advice from Veterinary Professionals
Dann
Labrador Retriever
10 Years
-1 found helpful
My dog chewed an oxygen absorber, he did not eat it all, there were just bits on it and may have consumed a little bit of it. He is a 78 pound dog.
This happened 3 weeks ago and he first vomited (only once) and then that night was breathing weird but the next morning after walking him he seemed to be fine.
After a week he started having some inflammation in his abdomen and he seemed in pain. We had the vets checked him the next day (but his abdomen was not swollen anymore and he was eating and drinking water just fine); they changed his food for a sensitive kind and added some fish oil, sent him some probiotics and some pain medicine. He was really fine after that, with energy, eating and drinking normally and even walking fine for a week until yesterday we took him for a walk and he was walking slower and just collapse.
Do you think this can be all due to the iron? They just checked him and he is anemic and they gave him an IV.
Are we too late? Or this could be something else???
Owner did not receive a response within at month's time ...
Add a comment to Dann's experience
Was this experience helpful?
Jazz
Aussie
12 Years
-1 found helpful
Has Symptoms
Vomiting, Diarrhea, Lethargy, Dizzi
Six months ago, we moved to a property with a well. The water is very orange. There is an iron filter on the house tap water, however, the tap water in the dogs' water dish still turns orange. I have two dogs that occasionally have Vomiting, Diarrhea, Lethargy, Dizziness, Confusion, Intestinal hemorrhage, Tremors. Aussie Mix is 12.5 years old, other is Rottweiler 6.5 years old. Both have had good health prior. Can iron toxicity build in a situation like this? Thank you for your time!
I did not receive a response within 6 days+. Maybe someone should turn the option to comment off if no one is available to respond. Otherwise, the subject info and other comments are interesting.
Add a comment to Jazz's experience
Was this experience helpful?
Zoe
Yorkshire Terrier
3 Years
0 found helpful
Chronic continual exposure to feHedta otherwise known as Fiesta. Our Yorkie started with continuous skin eruptions on her back. She has had severe gastritis, intestinal torsion, vomiting, blood in stool, lethargy, exercise intolerance and excessive panting. Zoe is only 3 years old. We live in a home backing on to condominium properties where this product is continually applied to kill weeds. Our neighbours property also has applications. Even the slightest breeze causes vapour drift and Zoe displays iron poisoning. We cannot get away from this. Zoe will need to be rehomed to save her life and it crushes me. My other Yorkie died before it was determined what has been causing this illness. Other small dogs in this direct area are also sick in the same way. This product is killing pets and needs to be banned.
Add a comment to Zoe's experience
Was this experience helpful?
SAM
Beagle
1 Year
1 found helpful
My pet tore oxygen absorbent packet ( weigh less than 1 gram) and ingested more than half of the content. After eating he vomited the stuff and than same evening his excrement was dark. But after that day he does not vomit or have diarrhea. On sixth day I left him in day care for four hours . Coming from day care he was very tired . He slept for long and he is being lethargic after that day. Its being 2 days and I notice his lack of appetite and water intake. I am concerned if he is having after effect of iron poisoning.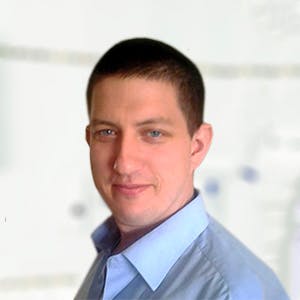 3320
Recommendations
Iron poisoning may affect animals in two waves, the first wave occurs almost immediately and usually presents as vomiting, diarrhoea, loss of appetite, seizures, lethargy and painful abdomen. After a few hours the symptoms subside for a couple of days and can present again with lethargy, bloody diarrhoea, loss of appetite, seizures, collapse and death. Please visit your Veterinarian to check Sam over; they may start Chelation to remove any excess iron from the body. Regards Dr Callum Turner DVM
Add a comment to SAM's experience
Was this experience helpful?
GUINESS
Pomeranian
9 Years
0 found helpful
I recently fertilized my yard with Scott's fertilizer that had Iron to green the grass. The following day my dog had a seizure. Loss of function in his hind legs. Small twitching in his paws. After the seizure he was fine for about a week and then had another seizure. It's been 2 1/2 weeks and today one more seizure. Could this be related? No vomiting, good appetite, runs around.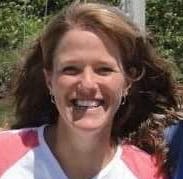 1611
Recommendations
It seems unlikely that the ongoing seizures are related to the fertilizer over that time frame. Guiness may have another cause for his seizures, and it would be a good idea to have him examined and possibly lab work to make sure that all is well with him.
Add a comment to GUINESS's experience
Was this experience helpful?
Lily
Black Lab and Pit
5 Years
0 found helpful
Dog ate a hot hands insole insert. Has vomited 4 times since. No other symptoms.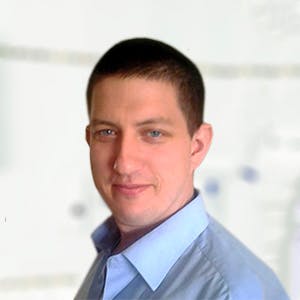 3320
Recommendations
Hot Hands insole insert contain iron powder, water, salt, activated charcoal and vermiculite; iron power depending on the type of iron is the most concerning ingredient. Symptoms of iron poisoning include vomiting, diarrhoea (with or without blood), increased heart rate, tremors and seizures. Vomiting four times is good to get the product out of her stomach. In cases of poisoning it is always best to visit a Veterinarian for supportive care; but if Lily has vomited it up, it may be just a case of monitoring her for additional symptoms. Regards Dr Callum Turner DVM
Add a comment to Lily's experience
Was this experience helpful?
Slinky
Dachshund
3 Years
0 found helpful
My dog Slinky may have eaten an oxygen absorption sachet. I caught her trying to eat it and I took it from her and threw it away. But after i had gone to bed, she knocked over the trash and I can't find the packet anymore. She has no symptoms other than she is distant. She is normally always right beside me and instead, she's sleeping under the couch, which has never happened. This incident would have happened between 14 and 12 hours ago. If she was poisoned would she already have a major symptom, like vomiting?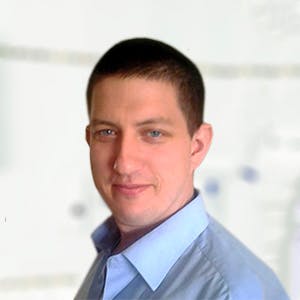 3320
Recommendations
Symptoms of iron poisoning usually occur immediately to six hours post ingestion and are gastrointestinal signs of vomiting, diarrhoea and possible fever; after twelve hours or so, more serious signs develop which can lead to liver failure if the carrying capacity of iron in blood is surpassed. I would always recommend a visit to your Veterinarian in a case of suspected poisoning just to be on the safe side; after twelve hours of only being distant (she may know she was bad and is avoiding you), a poisoning event is unlikely but it would be worth having serum iron levels assessed to ensure she isn't at risk, and if the level is high she can be started on chelation therapy. Regards Dr Callum Turner DVM
Add a comment to Slinky's experience
Was this experience helpful?
Maximus
3
0 found helpful
My chiweenie ate an oxygen absorber packet a few days ago. I say a few days ago because I found the wrapper in an old pile of feces in the yard. The only symptom I see is lethargy. However, I noticed a tape worm segment in his poop yesterday so I'm not sure if the lethargy is due to worms. I'm scared to give him a dewormer if he has actually been poisoned. He's been eating and yesterday he was playing in the yard with the other dog. I called my Vet and they don't know anything about iron poisoning and they told me to call the poison hotline. Before I spend $50 on a phone call I thought I'd try you guys. Is it safe for me to give him a dewormer at this point? If lethargy is the only symptom is it okay to assume that he HAS NOT been poisoned????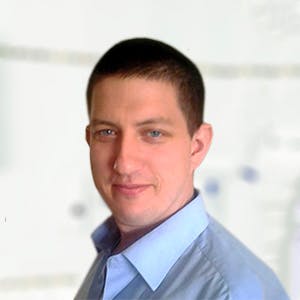 3320
Recommendations
Usually if iron poisoning occurs from an oxygen absorber packet, the first sign is vomiting due to gastrointestinal tract irritation; if Maximus hasn't vomited, it would be reasonably safe to suggest that he didn't get poisoned; clinical signs usually present within five days of ingestion. Lethargy can be caused by a few different conditions, even by the weather. Maximus can probably get a worming tablet (always follow the dosage guidelines); but, if you notice any new clinical signs or the lethargy gets worse, visit your Veterinarian immediately. Regards Dr Callum Turner DVM
Add a comment to Maximus's experience
Was this experience helpful?