What is Excess Iron in the Blood?
Your dog needs iron to mix with protein and copper to make hemoglobin, which is the molecule in red blood cells responsible for oxygen distribution. However, if your dog somehow gets too much iron, from accidental ingestion, it can cause a completely new set of problems. The excess iron acts as a poison in your dog's body, and causes damage to the gastrointestinal, liver, metabolic, nervous, and cardiovascular systems because the body is not able to expel the iron. This can be a life-threatening emergency if not treated right away so if you suspect your dog has ingested something containing iron (i.e. vitamins, oxygen absorber sachets) you should bring him to your veterinarian or animal hospital immediately, even if your dog is not showing any symptoms. When iron is introduced into the bloodstream in your dog, it causes two things to happen. The first event is that the iron corrodes the stomach lining and small intestine, causing bleeding or puncture. Secondly, the iron can also leach into the cells of the intestine, causing damage to the cells and their function. Your dog can also go into anaphylactic shock if he is allergic.
Excess iron in the blood, or iron toxicity, usually occurs because a dog ingests medication containing iron (such as iron pills) or another source of iron. Iron toxicity can be mild, moderate, or life threatening depending on the amount ingested and the size and health of the dog. 
Excess Iron in the Blood Average Cost
From 22 quotes ranging from $500 - $5,000
Symptoms of Excess Iron in the Blood in Dogs
Your dog will usually not show any symptoms for several hours, but unfortunately, that may be too late to do anything. In addition, your dog may seem sick for a while and then "get better" about 8-12 hours later, but then get worse. Some signs commonly seen are:
Vomiting
Diarrhea
Lethargy
Dizziness
Confusion
Intestinal hemorrhage
Shock
Tremors
Seizures
Collapse
Coma
Death
Top
Causes of Excess Iron in the Blood in Dogs
The most common cause of iron toxicity in dogs is the accidental ingestion of vitamins, so it is important to keep medications out of the reach of your dog. The list of iron-containing items that can give your dog iron toxicity are:
Multivitamins
Prenatal vitamins
Iron supplement
Hand warmer pads (small bag containing chemical to keep your hands warm in winter)
Oxygen absorbing sachets (used in medication and dried food to protect from moisture)
Fertilizer with oxygen supplements
Top
Diagnosis of Excess Iron in the Blood in Dogs
Your veterinarian will need to know what you think your dog may have eaten, what symptoms you have seen and when the symptoms started. He will also need your dog's complete medical history, recent illnesses and injuries, vaccination records, and any recent changes in diet or behavior. The veterinarian will do a complete physical examination, including body temperature, weight, blood pressure, heart rate, and he will pay special attention to palpation of the abdomen.
To determine the amount of iron in your dog's blood, your veterinarian will need to run some lab tests, such as serum iron concentration, CBC (complete blood count), activated clotting time (ACT), blood chemistry panel, fecal flotation test, and a digital radiograph (x-ray) to see where the iron is and whether it can be removed.
Top
Treatment of Excess Iron in the Blood in Dogs
The treatment for iron toxicity depends on the type of iron ingested, but the first thing the veterinarian will probably do is a fluid treatment to help flush your dog's system. He may also try milk of magnesia along with stomach acid medications (i.e. sucralfate, famotidine) to protect the stomach and intestines from damage.
If your dog ate iron pills, the veterinarian may want to use a gastric lavage to wash the pills from the stomach. This procedure is done by pumping saline solution into your dog's stomach slowly to flush everything out while using another instrument to remove the contents a little at a time. Surgery may be necessary to remove the pills if the veterinarian does not think it is possible to wash the iron pills out of the stomach.
Top
Worried about the cost of Excess Iron In The Blood treatment?
Pet Insurance covers the cost of many common pet health conditions. Prepare for the unexpected by getting a quote from top pet insurance providers.
Recovery of Excess Iron in the Blood in Dogs
Your dog's prognosis is dependent upon how much iron he ingested, the type of iron consumed, and how soon your dog received treatment. The prognosis is good if you were able to bring your dog to the veterinarian within 12 hours of ingestion, and if it is a mild to moderate toxicity. You may have to limit food and water intake for a period if that is what your veterinarian instructs. The veterinarian will instruct you to watch your dog closely for the first 24 hours for signs of gastrointestinal stricture. The symptoms of this are vomiting, lethargy, diarrhea, weakness, and abdominal pain. If you notice any of these symptoms, you need to bring your dog back to the veterinarian immediately.
Top
Excess Iron in the Blood Average Cost
From 22 quotes ranging from $500 - $5,000
Top
Excess Iron in the Blood Questions and Advice from Veterinary Professionals
Labrador Retriever
Seven Years
0 found helpful
0 found helpful
My dog is home-fed because she has allergies, especially all grains. For 3 weeks, I started to use Hilary's recipes and supplements upon recommendation of my vet. 3 weeks ago, I also brought her stools to check for worms, and there were none. She had a blood test for heart worm (she does not take heart medicine due to her allergies), it came back negative. She is happy and active and has a tremendous appetite, but this morning I noticed her stools are black. I am concerned.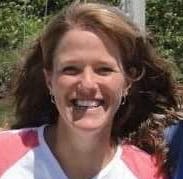 Dr. Michele K. DVM
0 Recommendations
Thank you for your question. The tarry stool may be a change in color due to the recent change in food, or there may be a problem with GI bleeding. Since she seems to be doing well, you may be fine to monitor her stool for a few days and see if things change. If the tarry stool continues, It would be best to have her seen by a veterinarian, as they can examine your pet and see what might be causing this, and let you know what treatment might help.
Oct. 11, 2020
Was this experience helpful?
GUINESS
Pomeranian
9 Years
1 found helpful
1 found helpful
I recently fertilized my yard with Scott's fertilizer that had Iron to green the grass. The following day my dog had a seizure. Loss of function in his hind legs. Small twitching in his paws. After the seizure he was fine for about a week and then had another seizure. It's been 2 1/2 weeks and today one more seizure. Could this be related? No vomiting, good appetite, runs around.
May 24, 2018
GUINESS' Owner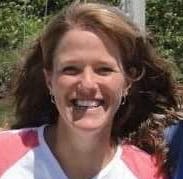 Dr. Michele K. DVM
1 Recommendations
It seems unlikely that the ongoing seizures are related to the fertilizer over that time frame. Guiness may have another cause for his seizures, and it would be a good idea to have him examined and possibly lab work to make sure that all is well with him.
May 24, 2018
Was this experience helpful?
Excess Iron in the Blood Average Cost
From 22 quotes ranging from $500 - $5,000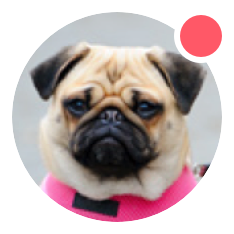 Need pet insurance?