What is Fractures of Upper and Lower Jaw?
Your dog's jaw has a mandible (lower jaw) and a maxilla (upper jaw) which can be fractured in an accident or other trauma. In contrast, there are some infections and other illnesses that can cause the bones in that area to weaken, leaving your dog susceptible to mandible or maxilla fractures. Some of these are periodontitis (gum disease), tumor, cyst, or a metabolic disease or disorder (i.e. hypocalcemia, hypoglycemia). The risk of a secondary infection is great, so it is very important to bring your dog to see the veterinarian no matter how mild the damage seems to be because there could be more damage inside that you cannot see. However, you will need to check your dog for other injuries prior to preparing him for a trip to the veterinarian just in case of internal or spinal injury.
Fractures of the upper jaw and lower jaw (fracture of the mandible or maxilla) is commonly found in trauma, such as being hit by a vehicle, although it is possible to be a complication during dental treatment or from a disease or infection. The majority of mandibular fractures are open fractures (broken skin) and are at risk for infection, so it is essential to start antibiotics right away. Without immediate treatment, the infection can cause serious illness and may even be fatal.
Book First Walk Free!
Symptoms of Fractures of Upper and Lower Jaw in Dogs
Pain in the jaw area
Swelling in the facial areas
Drooling
Whining
Depression
Scratching or rubbing at jaw
Anxiety
Broken teeth
Mouth bleeding
Blood in the nasal passages
Unable to open and/or close the mouth
Inability to eat
Visible injury to face
Types
Open fractures refer to a fracture that includes bones or teeth that have broken through the skin
Closed fractures are any fracture that does not break the skin
Simple fracture refers to a single and clean break that is easy to line up and secure
Comminuted fracture is when the bone is shattered, crushed, or broken into more than three parts
Causes of Fractures of Upper and Lower Jaw in Dogs
Accident or trauma (i.e. hit by vehicle, animal abuse, fall from a great height)
Animal bite
Periodontitis
Tumor
Cyst
Metabolic disease or disorder
Diagnosis of Fractures of Upper and Lower Jaw in Dogs
Your veterinarian will first want to know your dog's medical history and the details of the accident or trauma (if applicable). He will also need to know when the symptoms started, whether they have gotten worse, and whether your dog's behavior has changed. The veterinarian will do a thorough physical examination, checking for other injuries and being sure to get your dog's body temperature, blood pressure, and heart rate. He will need to run some tests to determine the extent of the damage and the possible cause if not known. These tests will include:
Complete blood count (CBC)
Blood chemistry panel
Blood clotting test
Urinalysis
Glucose test (blood sugar level)
Bacterial culture
Fungal culture
Digital radiographs (x-rays) of the jaw while your dog is sedated
Digital radiographs (x-rays) of the head, neck, and abdomen
Depending on the results of these tests, your veterinarian may need to run some more tests, such as a CT scan, MRI, ultrasound or biopsy (if a tumor is discovered). In some instances, there may be the need for a referral to a canine dental professional.
Treatment of Fractures of Upper and Lower Jaw in Dogs
Your veterinarian's main goal is to repair your dog's jaw to normal while keeping the natural alignment so eating and chewing are restored. The best choice of treatment for a simple closed mandible or maxilla fracture are intra oral splints with a wire base and reinforced with acrylic or composite material to hold the jaw in place while it heals. The splint can be bonded to the tooth crowns of the teeth on both sides of the fracture. This type of splinting is best because it gives a good stable base on the tension side of the break, which is the best place to create a proper alignment during healing. Healing should be about six to eight weeks as long as the jaw can be set at the proper bite position the first time. Your dog may also need a feeding tube to help him eat while he the jaw fracture is healing.
If your dog has an open or comminuted fracture, surgery is usually necessary to repair or replace the shattered bones. Depending on the extent of the injury, the surgery is almost always successful and healing time is about the same as with the splinted repair. If the fracture is caused by an underlying disease or disorder, the treatment and recovery can vary greatly, depending on the condition and severity.
Periodontitis
Gum disease requires dental treatment by a canine dental professional that usually includes a thorough cleaning and scaling of the teeth as well as removal of any damaged or infected teeth.
Tumor
A tumor will have to be removed and biopsied to determine if it is cancerous. If cancer is present, radiation treatments and chemotherapy will most often be necessary. The treatment will vary depending on the extent of the cancer.
Cysts
A cyst may or may not need to be removed, depending on whether the veterinarian thinks it may cause more damage to the jaw and surrounding tissues. It is a simple outpatient procedure that is very safe and effective.
Metabolic Disease or Disorder
A metabolic disease or disorder, such as hypocalcemia and hypoglycemia, will need to be treated after the fracture has been taken care of. The treatments are varied depending on the type and extent of the disease or disorder.
Recovery of Fractures of Upper and Lower Jaw in Dogs
The recovery outlook for mandible or maxilla fracture is very good depending on the cause and severity of the fracture. If the veterinarian is able to align the jaw, setting the fracture is usually a routine procedure that is highly successful. If your dog has an underlying disease or infection, the recovery depends on how bad it is and whether it can be treated or not. The most significant thing you can do for your dog is to follow the veterinarian's instructions and be sure to go to any follow-up appointments even if your dog is better and you do not think it is necessary. It is always important to follow up.
Fractures of Upper and Lower Jaw Questions and Advice from Veterinary Professionals
mylo
Pug
11 Years
-1 found helpful
my 11 year old pug, Mylo has a fracture in the lower jaw. In the beginning it was difficult to notice the fracture as there was no pain and he was eating food. Then, we noticed that was only using his upper jaw and tongue to eat. His lower jaw had dropped down and the tongue was sticking out too much.
We took him to a vet and he did the X-ray. The jaw is broken from both the sides. The vet said that his bones have become very weak. His blood calcium levels are ok but Vitamin D is very very low due to which the calcium is not reaching the bones, said the vet.
they said that a surgery is not possible at this age. Mylo is not able to eat or drink anything now. it has been 2 days and he has stopped moving his tongue. He was given a drip today.
is there any other solution to his broken jaw if the surgery cannot happen?
My 12 year old Chihuahua and his lower jaw broke behind his K9s and does the same as your pug but this just happened and do you have any advice?
Add a comment to mylo's experience
Was this experience helpful?
Goofy
Chihuahua
8 Years
0 found helpful
My 8 year old Chihuahua mix got hit by a car four days ago. He had stitches, a broken leg and his lower left jaw is fracture. X-ray shows a sm sepatation on his left jaw. He is on antibiotics and pain meds and has a sling on his leg for now. As he is eating (liquid food) more I hear asquicky sound when his jaw comes together. He doesn't cry, but I see him continuesly moving his tongue and upper jaw. Does it mean it bothers him? I'm worry that his jaw will never heal. Will it be possible for him to not have farther issues without a plate?
Add a comment to Goofy's experience
Was this experience helpful?
gia
minature poodle
8 Years
0 found helpful
I am looking to adopt a rescue dog who has a fx'd jaw the 2 vets who examined the dog w said they decided that surgery would cause the dog to have pain as presently the 8yr. old poodle is pain free and eating a soft diet well only thing is the dog needs to put on some weight I have not seen the dog yet but looking at pictures the dogs face and jaw appears normal
Add a comment to gia's experience
Was this experience helpful?
Lucy
Border Collie
2 Years
0 found helpful
One week ago my dog broke her mandible in two places (she got kicked by a cow). The first was back my the ramus and the second was in the front. At the time on the accident the front gum was split and her canine was loose and tilting out. The fracture in the back was a clean break but it was not lined up in the x Ray. The fractures are on the left side. The vet said surgery was going to be $4,000-$5,000, they gave us an alternative option to take which is a cloth mussel where she can still lap food and water and she would have to wear it for 4-6 weeks. The vet gave us a liquid anti-inflammatory. Was this a good option or should we have got a second opinion?
Hi to Lucy's owner! My uncles dog was kicked in the face by a mini horse and suffered a jaw fracture to his lower left side. They didn't think he needed to see a vet so I took him against their wishes. They suggested the surgery but I know they won't pay for it (he already said no) and I can't afford it. I was hoping you could let me know how the muzzle worked, if you went that route. I'm running out of money and options. They want me to return him to the ranch without further treatment but he needs pain meds every 8 hours.
Add a comment to Lucy's experience
Was this experience helpful?
Aspen
Australian Shepherd
7 Months
0 found helpful
My puppy was attacked 6 weeks ago by a pit and had two breaks on her lower jaw. The vets went in and did external fixtures and we thought she was doing great. She was eating drinking moving her tongue regularly! But he said one side isn't where he wanted it to be. I've been a mess the past couple of days trying to keep her energy low because she will get excited and bump her fixtures into walls or anything really and start to cry. I just don't know what to do to keep her safe! It's even more hard because i have two dogs. She always wants to play with my other dog but I'm not allowed to let her and won't until she's healed. I don't want to keep her in the cage but i don't want her jaw to break anymore than it has because i wasn't keeping her safe. I guess I'm just asking for tips for anyone who's been in this situation.
Add a comment to Aspen's experience
Was this experience helpful?
Bear
Chihuahua
9 Years
0 found helpful
Our family 9 year old, 8 pound Pomeranian chihuahua mix Bear was bitten in the mouth yesterday by my family's pit bull (with a severe case of cataracts) who has never been violent but on this occasion Bear went to take the pits food therefore she reacted. We have cleaned Bear's bite. He isn't drooling, and he is able to open his mouth a bit, and will lick his nose which I thought is a good sign. However, he won't eat or drink water. His mouth is extremely swollen. I've done some research and see that it's $2000-$5000 for the cost of surgery. Which I'm willing to sell my car for. I'm just worried because he is an older dog that he may not make it. And the vet may ask us to but our pit bull to sleep which is the last thing our family wants. Does our little baby Bear's case sound severe or do you think he will be okay? We just don't want anything to happen to either of our babies.
Add a comment to Bear's experience
Was this experience helpful?
Bo
Maremma sheepdog x border collie
16 Weeks
0 found helpful
Break in the upper jaw from our other dog muzzle grabbing her(where a dog grabs the muzzle of another to show they are the dominant one) but she must of tried to fight out of it where she then went and started crying and howling and was in a lot of pain and was found to have blood in her mouth and nose.
No surgery was required as it should heal by itself as the bones are still soft but had two teeth pulled and is on a soft diet and no playing tug of War or pulling incase of further injury
How is your doing now? My 9 week old dog had a fracture and dislocation. Only on the first week after repair.
Add a comment to Bo's experience
Was this experience helpful?
Poppy
Pomapoo
13 Years
0 found helpful
My poodle mix attacked my American Bully over some food and the Bully snapped back. I took my poodle to the emergency vet and it was determined that her jaw was dislocated. Upon taking X-rays, the vet could not see a break in the jaw at all, but can not get the jaw to go back in place. They have wrapper her jaw to keep it in place, given her fluids, and pain meds and told me to follow up in the morning. Has anyone has experience with this? Why isn't her jaw going back into place if it isn't broken?
Add a comment to Poppy's experience
Was this experience helpful?
Poppins
Silky Terrier
10 Years
0 found helpful
My 10 year old Silkie, 14lb was attacked by my 90lb Labradoodle over a bit of food. As a result his jaw was broken. The emergency vet said it was a clean break and it should heal well with a bandage type muzzle that he has to wear for several weeks. It allows him to lap and pant. He was also given liquid antibiotic, anti inflammatory med and pain med. However he won't eat or drink. I took him back to the emergency center and they gave him a pain shot. Last night he drank some water. Today he will not eat or drink again. He won't let us come near his mouth with a syringe or even ice cream on my finger. He runs away immediately. We tried to hold him but he wiggled down getting out of the bandage muzzle, the plastic collar and even his harness and ran away screaming. I am concerned about dehydration and that he is not getting his prescribed meds. They told me to keep trying and he will eat when he gets hungry??? I asked them if they could give him an antibiotic and anti inflammatory injection. They said that antibiotic would not cover the bacteria they are trying to kill. What can I do?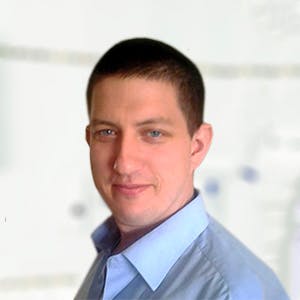 3320
Recommendations
Fluids are more vital than food (which are also important) and if Poppins isn't drinking at all you should speak with your Veterinarian about fluid administration at home which may help to reduce stress whilst trying to keep hydration up. As for food, this is more difficult as Poppins will start to eat food eventually when hungry but may take some time until eating regularly. Regards Dr Callum Turner DVM
Add a comment to Poppins's experience
Was this experience helpful?
Paco
Chihuahua
8 Years
0 found helpful
Has Symptoms
Favoring right side of jaw
Paco is an 8 year old rescue dog from breeder. Paco has no teeth d/t poor dental hygiene they had to be removed and was found at that time that his jaw had previously been broke. I have had him 3 months and just learned of the prior break d/t contacting the rescue. Same side of jaw is broken. Rescuers told me that vet said nothing to be done first time and healed on its own with scar tissue. D/t braking again I am wondering is that now just a weak spot or did it never really heal? Paco seems to eat alright albeit slower and awkwardly but he eats. Doesn't seem to be in pain unless jaw is touched. Won't leave on muzzle and won't let me use dropper/syringe to feed him. Shall we let heal on own again, put him down ( I don't say that lightly he is my baby ), I don't want him to go through an external fixator like a halo, what else can be done when he has no teeth?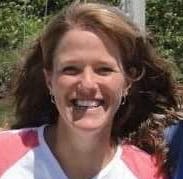 1611
Recommendations
Whether Paco will be able to heal normally depends on the extent of the break, and the condition of the bone in his jaw. That is a problem that happens in small breed dogs, unfortunately, and the bone may be very unhealthy. There is also a possibility of bone cancer, which I am sure your veterinarian has ruled out with x-rays. Many small dogs can be managed with pain medication and soft food until the bone is comfortable, even if it never fully heals. I would not think that this would be a reason for euthanasia, unless he is suffering.
Add a comment to Paco's experience
Was this experience helpful?
NACHO
Chihuahua
14 Years
0 found helpful
My 14 yr old Chihuahua Nacho was diagnosed with periodontal disease a couple years back- his teeth became loose and he has lost more then half of them over the last year or so.. the bottom front teeth were the first to go. Since the lower teeth are missing we have noticed his low jaw is starting to slowly deteriorate. He is still eating and acting his normal self and has adjusted to chewing with his back teeth- still eating his regular hard kibbles. However he recently bit our other dog in a small fight over his treat and since then his lower jaw is drooping to the right and his tongue sticks out. He doesn't cry or doesn't seem to hurt him when I touch it. I am a great dog mom but am in no position to spend thousands on surgery. I just want to know that if he is acting his normal self- should I be concerned?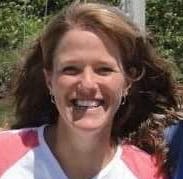 1611
Recommendations
That might be a painful situation for Nacho, and surgery might not be an option, regardless, if his jaw has deteriorated to that point. It wold be best to at least have him examined by your veterinarian to be assessed, and you can get an idea as to whether he needs any pain medications or antibiotics. I hope that he is okay.
Add a comment to NACHO's experience
Was this experience helpful?
Magic
Aussiedoodle
5 Months
0 found helpful
Has Symptoms
Considerable bleeding, shock, pain
My 5 month old Aussiedoodle was attacked at our local dog park by a grown shepherd. As a result his lower left jaw is broken close to the join. He is the hospital this weekend and will have surgery with a plate added to stabilize the jaw on Monday. My question is how will the surgeon provide future jaw growth with the fixed plate. He is currently 32 lbs but expected to be about the size of his parents which are both close to 60 lbs?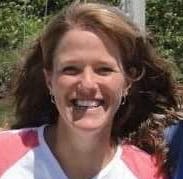 1611
Recommendations
Without knowing what type of fracture Magic has had or where the plate will be placed, I have a hard time commenting on how his jaw will grow around the plate. That would be an excellent question to ask the surgeon, as I am sure that they have taken that issue into consideration. I am sorry that that happened to him, and hope that he has a smooth recovery from surgery.
Add a comment to Magic's experience
Was this experience helpful?
Luna
Chihuahua
2 Years
0 found helpful
My chihuahua Luna was hit by a stick on the mouth, she's drooling a lot and she puked two times and she seems very depressed. By my little details are you able to tell me what's wrong with her. What possible dangers am I looking at?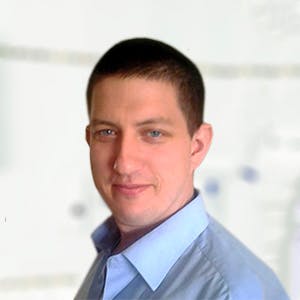 3320
Recommendations
Without examining Luna I cannot say what the specific cause is, it is possible that there has been an injury to the mouth or teeth which is causing irritation and an increase in salivation. You should check inside the mouth for signs of trauma; however the vomiting is concerning and may be a result of brain injury which should be seen by a Veterinarian to be on the safe side. Regards Dr Callum Turner DVM
Add a comment to Luna's experience
Was this experience helpful?
Gracie
Shepherd Husky
5 Months
-1 found helpful
Our shepherd husky mix puppy was attacked by our other dog and suffered a mandible fracture. Our vet recommended seeing a specialist so they could put a plate in to stabilize the jaw. My concern is that we can't afford much and it looks like the average cost for this surgery is around $2,500. If we can't afford the surgery, will we have to put our puppy down or are there other options? She is able to eat in her current state.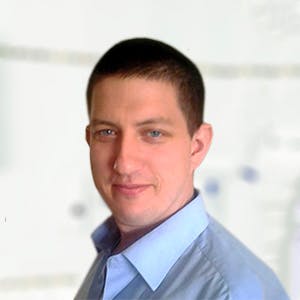 3320
Recommendations
Without examining Gracie and seeing x-rays I cannot say how severe it is or if I believe a plate is required or not; however, if money is tight there are opinions for assistance with the cost of veterinary care especially if you can show a low income. You should check the link below and reach out to some of the organisations for a chat about possible assistance. Regards Dr Callum Turner DVM www.dogingtonpost.com/need-help-with-vet-bills-or-pet-food-there-are-resources-available/
Add a comment to Gracie's experience
Was this experience helpful?
Jordan
Shih Tzu
10 Years
0 found helpful
My 10 yrs old shihtzu was attacked by my Rottweiler and fractured his lower jaw. Vet said he need to put plates to fix the jaw but would cost $3,000. I couldn't afford it and is wondering if there could be other options so that he can just get to live decent life even with injury? Will he be able to survive this without the surgery?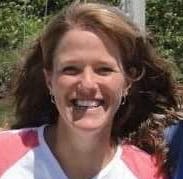 1611
Recommendations
Without seeing Jordan and knowing the extent of the damage from this terrible accident, I don't have any way to comment on possible alternatives for treatment. Since your veterinarian has seen him and knows the specific details of the injury, it would be best to ask them as to any alternatives. If you are honest with them about what you can afford, they may be able to find another alternative, but I do not know.
Add a comment to Jordan's experience
Was this experience helpful?
Henry
Mutt
4 Weeks
0 found helpful
We have a month old Golden retriever mix puppy, we think his mother stepped on him. His jaw is kind of slanted to the left, he can't close his mouth all the way. He's been especially quiet than he normally is, it Doesn't seem to hurt him for me to touch it he actually prefers for me to massage it. I think it might be dislocated? We don't have money for vet bills, but we could always surrender him. I just wanted to know what it could be, what the best way to go would be.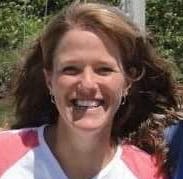 1611
Recommendations
Thank you for your email. Without being able to examine Henry, i can't comment on what might be going on with him. If he has a dislocation, it may be better to have it repaired sooner rather than waiting until he has grown more. Whether you can afford a veterinary visit or not, he needs to be seen, and you can decide what you want to do with him once you know more what is going on. Many clinics offer 'free first exams' that may allow you to have him seen. I hope that he is okay.
I hope someone can help my pug had a fight with a pitbull so the vet helped him but he got a broken jaw but the "slibg" for hes kaw keeps on faling off !!! What can I do
Hi, Henry's owner here! He is also showing some discomfort, but he can mivw his jaw he just can't close it all the way. But He is also being playful like nothing is wrong. It seems like it might be a little swollen but not bad at all.
Add a comment to Henry's experience
Was this experience helpful?
shaggy
Yorkie
10 Years
1 found helpful
dog attacked my yorkie popping eye out of socket and broken jawbone. Vet wire the jawbone but yorkie had no teath and was overwieght snorking a lot. can it be my yorkie died due to suffocation. he was 10 years old. he alos died in a sitting position why would this be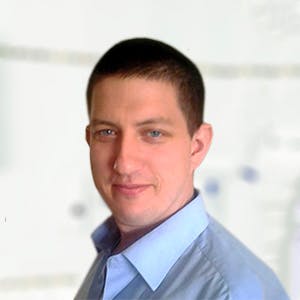 3320
Recommendations
It is difficult to say what specifically caused Shaggy's death, but it is possible that the swelling caused airway restriction in the nasal cavity and he had his jaw wired shut; a sitting position especially with the neck and head extended is in an attempt to breathe easier. I don't want to add to your stress by trying to theorise what may have occurred, you should speak with your Veterinarian for a necropsy if you are looking for answers. Regards Dr Callum Turner DVM
Hi thanks for the feedback. I spoke to him he said he didnt suffocate as the gums were red not purple. Also he died 6hours after the operation
Add a comment to shaggy's experience
Was this experience helpful?
Romeo
Shih Tzu
5 Years
0 found helpful
My two shih tzus were playing on the couch, Romeo fell off and hit his face on the floor. He began to open and close his mouth as if he had dislocated his jaw or bit his tongue and rubbing his face with his hands. he won't let me touch him there's no blood but he is just laying down with his face turn like trying to get comfortable. I'm not sure if he dislocated his jaw or bit his tongue.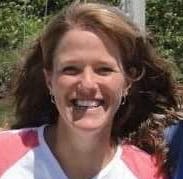 1611
Recommendations
Thank you for your email. Without examining him, I cannot tell if Romeo has dislocated his jaw, bitten his tongue, or had another type of injury. It would be best to take him to the nearest 24 hour vet clinic today and have him evaluated to make sure the he is okay. If he has not broken anything, he may need pain medication. I hope that he is okay!
Add a comment to Romeo's experience
Was this experience helpful?
Chi Chi
Chihuahua
16 Weeks
0 found helpful
4 month old Chihuahua had a broke lower left jaw broken by our older lab, it broke through the skin and a wire was placed by Vet and surgery for hopes of healing, we are waiting for next appointmen, but we now notice a foul smell from her mouth. Does this mean that is the bone is dying? We are worried she will be put down if the done is dying and did not heal.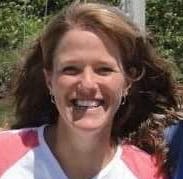 1611
Recommendations
Thank you for contacting us about ChiChi. Without examining her, I can't say for sure where the smell is coming from, but it is possible that the area is becoming infected. She should be seen for a recheck sooner than your upcoming appointment to have it looked at and determine whether it is an infection or a problem with the bone. If she is still eating and drinking and looking bright and happy, you should be able to wait until tomorrow. If she is lethargic, not eating, or seems like she is deteriorating, she should be seen today, as she is very small and will become dehydrated quickly. I hope that she is okay.
Add a comment to Chi Chi's experience
Was this experience helpful?
Maci
Pomeranian
7 Years
0 found helpful
My 10 pound Pomeranian was bitten in the mouth yesterday by my family's pit bull dog who has never been violent but on this occasion the dog went to take the Pomeranians food and the Pomeranian reacted which then the pit reacted. My Pom has been at the vet and I'll pick her up tomorrow but the vet has completed x rays and confirmed that her upper jaw bone is completely broke. He said he has place "large suiters" that he would use on a bigger dog for the healing process. My question is do you think the suiters will help instead of like a plate? I can't aleep. I'm a wreck and we do not have vet insurance and are paying out of pocket.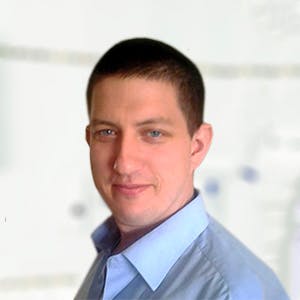 3320
Recommendations
No two cases are the same and are treated on a case by case basis; your Veterinarian would have seen the severity of the injury and would have chosen the technique he felt being suitable for that injury. I cannot say whether or not I would have done anything differently because I haven't examined Maci or seen the x-rays. I would put trust in your Veterinarian and make sure that you fully understand the aftercare instructions before leaving. Regards Dr Callum Turner DVM
Add a comment to Maci's experience
Was this experience helpful?
Victor
Chihuahua
15 Years
0 found helpful
My chihuahua fell last night. He has swelling on his face on the right side, and he cries if I touch it. After He fell, there was very little bleeding. He also rubs his chin to his chest if I put pressure to the right side. I can touch his left side, and even put pressure on it. There's no swelling anywhere other than his right side. I'm curious if he may have a broken lower jaw?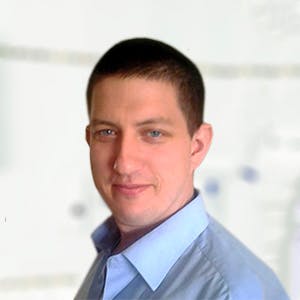 3320
Recommendations
Fracture or dislocation may occur after a bad fall, but without examining Victor I cannot say whether it is a fracture or not. Given the severity of swelling and his age it would be advisable to have an examination and x-rays done to check the jaw and temporomandibular joint. Treatment would be dependent on your Veterinarian's findings; until you visit your Veterinarian make sure that Victor is able to eat and drink, if he is having trouble syringe it to him. Regards Dr Callum Turner DVM
Add a comment to Victor's experience
Was this experience helpful?
Butterbean
Poodle
14 Years
0 found helpful
I have a poodle who weighs 5 pounds. He was attacked by our malinois mix yesterday. (About 60 lbs) I took our poodle, butterbean, to the vet this morning. He has a broken maxilla. Completely separate from the skull. He is 13 yrs old. He has no teeth. The vet kept him at the clinic and said he will be given fluids, antibiotics, pain management for a couple of days. Surgery was discussed, as well as possible euthanization​, all depending on response to treatment. This is all secondary to a recent attack by the same dog who severed the eye from the socket requiring a 3rd flap repair. We were supposed to have the sutures removed today. Given the age of butterbean, what would be the likelihood of this healing by itself? And would life with a g-tube be the most likely event following this type of situation? Please help. I'm a nervous wreck. Just looking for an opinion, I understand you can't be certain without an examination.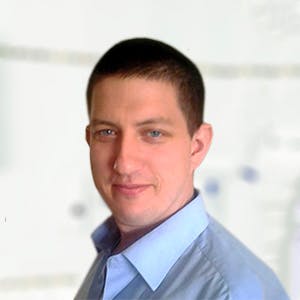 3320
Recommendations
I cannot see a good outcome from a wait and see approach here, I cannot examine Butterbean but given his age and extent of injury I cannot see that it would be in his best interest to leave it 'as is'. Surgery and euthanasia would be your two options and dare I say if your Malinois is being this violent towards Butterbean on two separate occasions I would be suggesting some behavioural training, rehoming, neutering (if not already done) or euthanasia. Regards Dr Callum Turner DVM
Add a comment to Butterbean's experience
Was this experience helpful?
Dinky
Tibetan Terrier
8 Years
1 found helpful
I was planning on adopting a rescue dog who has a previously broken, not repaired, badly misaligned jaw. I was told that surgery was scheduled to re-break and re-align the jaw and would occur prior to the adoption. It was estimated the original break happened several years prior. I was ready to take Dinky home after the surgery, but was told they decided not to perform the jaw re-alignment because he was eating well and was not in pain. Jaw is badly displaced and lower canine(?) protrudes out in a severe manner.

Can an 8 year old dog live the rest of his life comfortably with a badly misaligned mouth?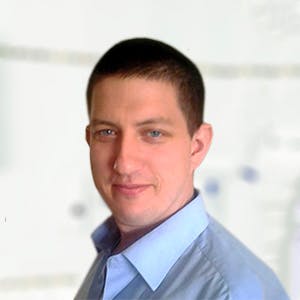 3320
Recommendations
Misaligned jaw is sometimes more of a cosmetic problem than a functional problem; if Dinky is eating well and doesn't have any pain or discomfort whilst eating, this is a good sign. There is a small chance that it may become a problem in future, so we cannot rule anything out; obviously I haven't examined Dinky so I cannot fully comment, but if the problem is purely cosmetic I wouldn't worry too much. I also think it is great that you're wanting to take Dinky in, there are many dogs like him looking for love. Regards Dr Callum Turner DVM
Add a comment to Dinky's experience
Was this experience helpful?
Mini
Chihuahua
13 Years
0 found helpful
My dog is a female 13 year old chihuahua that just recently got attacked my another dog. She had a few scratches on her upper eyelid and her right lower jaw broke. We took her to the vet and they said that her broken jaw could possibly heal by itself. Is that possible? If so, how long could it take for it to heal? If she was to need surgery, how much would it cost?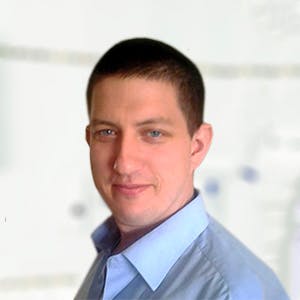 3320
Recommendations
Depending on the severity of the injury and whether the jaw is still aligned or not, there is a chance that the jaw may heal on its own within six or eight weeks; more severe cases would require surgery to correct the the jaw. As for price; your Veterinarian would be able to give you a more accurate quote as pricing varies from Veterinarian to Veterinarian, city to city and varies depending on severity but may cost upwards of $5,000 in severe cases (again your Veterinarian will give you an accurate quote). Regards Dr Callum Turner DVM
Add a comment to Mini 's experience
Was this experience helpful?
bog
American Cocker Spaniel
8 Weeks
0 found helpful
Has Symptoms
he cries and leans his head and paws the air soke
My neighbor dog snapped at my puppy today he was bleeding and crying. The bleeding has stopped but he just randomly starts crying and he leans his head when he does. Do you think it could be broke.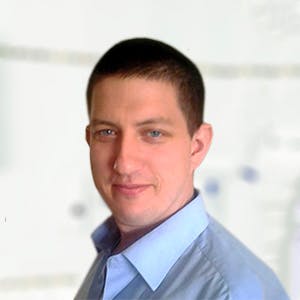 3320
Recommendations
A puppy of eight weeks shouldn't be allowed outside to mix with other dogs as they wouldn't be protected by vaccination. I cannot tell if there is a broken bone or not, but the bite will be painful for a young pup and the inflammation would cause pain too. You should take Bog to a Veterinarian for an examination and for antibiotics as his immune system won't be so strong and runs the risk of a serious infection. Regards Dr Callum Turner DVM
Add a comment to bog's experience
Was this experience helpful?
Sadie
Yorkshire Terrier
9 Years
1 found helpful
Dog was born with a genetic gum disease and has since lost all her teeth and her lower jaw has deteriorated, she is still able to eat and drink due to having a long tongue...is it possible to reconstruct her lower jaw and gain new bone growth?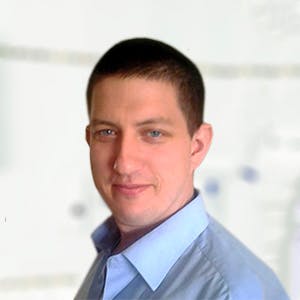 3320
Recommendations
Deterioration of the jawbone is difficult to treat; UC Davis have a Biomedical Engineering Department which has shown great success with the treatment of jawbone deterioration which has been used to treat cases of jawbone loss due to tumours or trauma but maybe applicable to other conditions. Depending on the extent of the deterioration a section of jawbone maybe removed and the remaining ends are bridged with a plate and a protein scaffolding is placed where the jawbone has been removed. Please see the link below for more information. Regards Dr Callum Turner DVM
Add a comment to Sadie's experience
Was this experience helpful?
Gizmo
Chihuahua and schnauzer mix
3 Years
1 found helpful
I have a small dog who is said to be a mix of a chihuahua and a miniature schnauzer. 2 dogs have gotten a hold of him and have appeared to have broken his lower jaw. How much would a possible surgery cost? Otherwise we may have to put him down if the cost is too expensive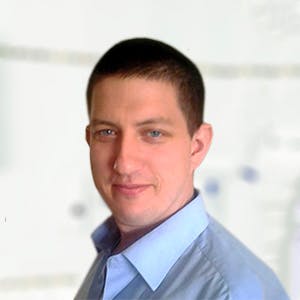 3320
Recommendations
There maybe a broken jaw or dislocated jaw; x-rays will confirm the damaged caused by the attack and your Veterinarian will be able to make a surgical plan depending on the severity of the damage. Pricing can be quite difficult to determine since it depends on the type of fracture, the extent of any wiring and the number of surgeries; also your location and the choice of General Veterinarian or Specialist can see costs range from $2,000 to $5,000. Regards Dr Callum Turner DVM
9 week old American bully attacked by another dog. Breaking his lower bone in some spot. Sent x rays to vet radiology. Doctors think it's a minimal fracture. Could require plates or could just be muzzled for a few weeks. I'm taking all advice. I have copy of X-ray to anyone who can help.
Add a comment to Gizmo 's experience
Was this experience helpful?