What is Hemolytic Anemia?
When your dog's body views his own red blood cells as a threat and begins to destroy them within, this disease of the immune system is known as hemolytic anemia. Dogs with this disease suffer from their bone marrow producing the red blood cells; however, once they are released into the blood circulation they become destroyed by their immune system. This is an autoimmune disorder that dramatically reduces the number of red blood cells within the system of the dog, causing intense anemia. The reduction of red blood cells and hemoglobin causes a shortage of oxygen, thus causing the dog to have a myriad of negative symptoms which can, in turn, affect their overall health and lifespan.
Hemolytic anemia is treatable if it comes from a primary source; however, oftentimes the anemia occurs due to an underlying disease or illness. This disease or illness causing the anemia needs to be treated or suppressed in order for the dog to become stabilized in terms of the destruction of red blood cells.
Hemolytic Anemia in dogs is a condition in which affected dogs' immune system fights and destroys typically healthy red blood cells. This condition can be a primary condition or be a result of a secondary, or underlying illness.
Symptoms of Hemolytic Anemia in Dogs
The symptoms of hemolytic anemia are quite characteristic of the disease itself. If you notice any of the following symptoms within your dog, it is recommended you make an appointment with your veterinarian. Symptoms include:
Pale gums
Weakness
Lethargy
Lack of willingness to exercise
Fainting
Dizziness
Difficulty breathing, or breathing rapidly
Disorientation
Yellowing of the mucous membranes
Poor appetite
Vomiting
Types
There are several breeds which are commonly affected, more so than others, by IMHA. These breeds may have genetic factors or be primarily predisposed to this disease. Types of breeds that may have a predisposition to this disease include:
Vizsla
Irish Setter
Cocker Spaniel
Scottish Terrier
Old English Sheepdog
Miniature Schnauzer
English Springer Spaniel
Poodle
Doberman
Dachshund
Causes of Hemolytic Anemia in Dogs
Autoimmune hemolytic anemia in dogs may be either primary or secondary. This autoimmune disease destroys the red blood cells as they circulate within the spleen or liver. The liver becomes overworked, as it must rid itself of the overproduced hemoglobin. Specific causes of this disease include:
Primary
Immune system abnormality
The creation of antibodies that attack the red blood cells
Secondary
An underlying disorder or disease, such as cancer
This disease altering the red blood cells, making them invaders
Infection
Blood parasites
Reactions to drugs
Snake venom
Toxins
Bee stings
Diagnosis of Hemolytic Anemia in Dogs
If you suspect your dog is suffering from anemia, make an appointment with your veterinarian so he can be assessed. The veterinarian will perform a complete physical examination, and will focus on a test called a complete blood count, or CBC. The complete blood count test accurately will measure several variables within one sample of blood. These include the amount and percentage of red blood cells within the sample. Once the sample is taken and measured, the medical professional will take a closer look at the shape and size of the cells to check for abnormalities in both categories. In hemolytic anemia, the shape, as well as the size, will be atypical. They may also be abnormally clumped together, known as autoagglutination.
Once the CBC comes back as anemia, the veterinarian will want to do testing to see what is specifically causing it, and to see if the anemia is from a primary cause, or secondary. Further evaluations may include serologic blood tests to check for parasites, a Coombs test to check for antibodies, and lab testing for finding the specific number or percentage of immature blood cells, known as reticulocytes.
Other testing will continue, especially if the veterinarian suspects a secondary cause for your dog's hemolytic anemia. The veterinarian may perform a biochemistry profile to check for the functionality of his organs, urinalysis to check for kidney function and for any urinary tract infection, chest x-rays to test for cancer within the lungs, abdominal x-rays to test for cancer, as well as an abdominal ultrasound.
Treatment of Hemolytic Anemia in Dogs
Treatment methods may vary, depending on the specific cause of your dog's hemolytic anemia. If your dog has this autoimmune disorder, either primary or secondary in nature, treatment methods may include:
Blood Transfusion
A blood transfusion may need to be performed if your dog's anemia is severe. Samples of blood will be drawn for baseline testing, and the blood transfusion will be performed to keep your dog stable while the specific cause of the anemia is diagnosed.
Immunosuppressive Therapy
Immunosuppressive therapy will be suggested if the hemolytic anemia is determined to be of primary origin. The veterinarian may choose to administer doses of corticosteroid medications or other immunosuppressive medications recommended by the medical professional.
Specific Treatments
If your dog's hemolytic anemia is the cause of a specific underlying disorder or disease, the treatment will depend on the disease he is suffering from. Once your dog is diagnosed with a specific disease causing the blood disorder, your veterinarian will discuss with you treatment options. Once the secondary disease is treated, your dog's hemolytic anemia will subside in time.
Recovery of Hemolytic Anemia in Dogs
Autoimmune hemolytic anemia is treatable, and if the cause is a primary autoimmune disorder, then your dog should respond to immunosuppressive therapy. Once your dog adjusts to the immunosuppressive therapy, and his condition begins to improve, he may be able to wean off of the medications. Your veterinarian will give you specific instructions on how to administer the prescription medication to your dog.
In terms of recovery and management or secondary hemolytic anemia, this depends on the disease or disorder that he has been diagnosed with. Once your veterinarian puts a treatment plan in place for the secondary disorder, you will understand more of what the management of the condition entails. He will work alongside you to be sure you understand how to properly care for your companion at home, and will continue seeing your dog for regular follow-up visits, depending on his condition.
Regular blood work and monitoring will be very important, as this disease can relapse after tapering off any medications. Your veterinarian will test him regularly and oversee any treatment he may need to continue in order to remain stable.
Hemolytic Anemia Questions and Advice from Veterinary Professionals
Casey
Cockalier
15 Months
1 found helpful
my family decided to foster a Cockalier and after having him 2 weeks he got very sick: disoriented, lethargic, not eating, pale gums, unable to walk and not drinking. We took Casey to a pet ER where he was diagnosed with an unknown infection ( no parasites) and severe anemia to the point he would need a transfusion that we could not afford. The ER doc bolused him with fluids, gave him IV antibiotics and told us he was very grave. He woke this morning, peed A LOT, licked 2 icecubes full of water and has seemed to be getting better.What can I do at home to help him?
Add a comment to Casey's experience
Was this experience helpful?
Coco
Chipin
3 Years
0 found helpful
Hi, so this is probably gonna be lengthy and full of speculation, but here goes nothing... So I have a 6 lb chi pin female named Coco, and it seems like after my grandmother bug bombed the house, my dog started acting weird thereafter. She said that the house aired out, but I could smell something in the kitchen and living room where she bombed. And my dog was with me. Healthy. I'd say about a day and a half later, I started noticing that Coco wasn't really eating or drinking water and she slept all the time. Eventually I really started worrying when she seemed too weak to even stand up. Long story short, I find out she has this disease by our veterinarian. I've been doing a lot of research, and it's caused also by toxins? Could the bug bomb have triggered her immune system to fight her own red blood cells? All I want to know is how it started, or if that's even a possibility at all.
Add a comment to Coco's experience
Was this experience helpful?
Cookie
Jack Russell Terrier
5 Years
0 found helpful
We currently have our 5 year old Jack Russell at an emergency vet for this possible issue. My question, can the white blood cells be abnormal looking when they have this issue?
Add a comment to Cookie's experience
Was this experience helpful?
Jessie
Chihuahua
3 Years
0 found helpful
We have a two year old teacup chihuahua that presented rapidly within twelve hours vomiting, lethargy and labored breathing. Her vet suspects imah and started her on an injectable steroid along with iv fluids. Her hemoglobin was 5.51 and dropped to 4.64 in a two hour span but that was after fluids so may just be the added volume. She has a positive test for pancreatitis and also a high BUN. The problem is, she is only 3.5 pounds so could decline rapidly. The cost of all the extra testing and transfusions (if her level drops to critical) are more than we can afford. We brought her home and are taking her back tomorrow for more injectable steroids and fluids along with another CBC. I'm looking for just an opinion on if this seems like the right course. My vet isn't a specialist but is very honest so she has given me odds of 50/50 survival based on symptoms and evaluation of blood work. They did not check for parasites, do any xrays or anymore than a CBC and a complete blood panel. This came on so rapidly in an otherwise completely healthy dog, I'm baffled as to a cause or if this would even be manageable.
Jessie i am currently going thru very same thing. Except for my dog is a 53 lb pitbull..the most loving dog you could ever meet. His name is Nico. He fell ill out of the blue;lethargic, white gums, wouldnt eat n could barely walk. Took him to the vet were they did a cbc test n due to his low rbc count n then the shape of his rbc n fact that they are clustered together signafies that he has autoimmune hemolytic anemia. Vet also tested to see if it was due to ticks..it was not. She gave him steroids (by pill) n had us come back in 3 days later for another cbc. Those 3 days were hell n my baby boy was declining rapidly. He vommitted once pretty bad but stopped drinking water n had zero energy. When i took him back i was in hysterics. He lost 1.5 lbs since 1st visit n his new cbc showed a decline in his rbc to the point they said he needs a transfusion..and also stated that bc the med isnt working n he is getting worse n it would cost me thousands of dollars to even find out the exact cause n even then i could still lose him. I could not put him down right then. I asked her if he was in pain n she said that this disease typically does not cause pain but that he just feels very yucky. She Saud he most likely would not make it thru weekend. I thought i was gonna lose him last night, but then he started drinking water n actually ate a lil bit. He even got up n barked when someone came to my door. Today i went out n bought him several liver steaks..high in iron n he actually gobbled them up n has been drinking water. Idk if this is thecalm b4 the storm, but bc hes not in pain n if i can do whatever i can that is within my means..heck i want to know if he can take am iron supplement..ill buy liver steaks all the time..but hes still tired n def not the same as he was a week ago! My heart goes out to you all..this is so devastating..n it breaks my heart that unless you have a stacked bank account then recommendation is to humanely euthanize. Im praying that my boy can pull out of this!
Add a comment to Jessie's experience
Was this experience helpful?
Charlee
Maltese Shih Tzu
8 Years
1 found helpful
Has Symptoms
White gums, low PVC, lethargy
Hi, my 8 year old femal Maltese x shitzu dog has presented with anemic symptoms. Day 1: we took her to our local vet where a blood test was taken and revealling her organs were normal and her PVC was 20. She was placed on an immune suppression medication (I believe, to stop the red blood cells being attacked), fluids and stayed 24 hours for observations. Day 2: we went to pick her up as she had been stable (PVC had not decreased or increased) and she was eating. When we arrived her PVC dropped to 15 and she was transferred to an emergency hospital where she was admitted to remain on the medication and receive fluids. Day 3: We were notified that her PVC had dropped to 13 and a blood transfusion was necessary. She has just received this transfusion. I am wondering how long until we wil know if the medication is winning the battle so the red blood cells are no longer being attacked causing her PVC to drop? I am upset that she has remained in a vet cage for 3 days, when might she be able to come home? I read about possibly removing the spleen in these types of cases?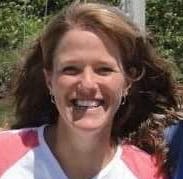 1611
Recommendations
It can take a few days for her to respond to the medication, and these cases can be quite critical and need intensive hospitalization. We typically only remove the spleen in cases where the disease does not respond, and your veterinarian will want to give Charlee a chance to respond.
Add a comment to Charlee's experience
Was this experience helpful?
Maya
pitbull
11 Years
2 found helpful
I've been in contact with my vet but I'd love a secondary opinion. My dog has been battling IMHA for 3 weeks now. Her blood count went from 20 to 13 to 23 and then to 19 according to all the visits to the vet. It's been a series of ups and downs, eating, not eating and all shades of color in her gums. However I'm curious if the dose of Prednisone is appropriate, 20mg 2x/day. She's an 11 year old pitbull and was 63 lbs but is now a frail, bony dog. Yesterday her stool was black suggesting bleeding somewhere in her GI system so I'm curious if this is the last signal to give up on her and let her rest or if we can find one last glimmer of hope. We've gone to extremes to try to find something she'll eat. Today she can't hold herself up or walk a distance of more than 10 feet.

I'm very concerned this is it but I'd be remiss if I didn't keep trying. There's a concern in my home that she's suffering and should be put down. None of the research I've read talks about pain, only lethargy. Also, with the black stool - is there anything else other than blood to cause this?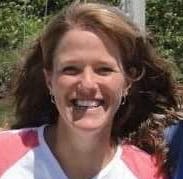 1611
Recommendations
I'm sorry that Maya is having these problems, that is very sad. I think in any disease, you need to consider your pets' quality of life above other things, and from your description I'm not sure that she is enjoying her life. If she was truly diagnosed with IMHA, it can be difficult to manage, and in an 11 year old dog I would be concerned that the IMHA is secondary to a cancerous process that has not been detected yet. The dosage of Prednisone is appropriate for that disease, but some dogs also need to be on Azathioprine to put IMHA in remission. Black tarry stools do indicate that she is losing blood from her GI tract, and may be contributing to her anemia, as well as her other signs. I hope that you are able to get some comfort for her.
Thank you Dr. King. Maya is not resting peacefully. I knew the decision had to come soon but I guess you're never prepared to actually put thought into action with these things. You're right - the disease was just too much for her to manage and while we didn't see any underlying cause, she had a fever of 104.5 and her blood count was 19 when we got to the vet yesterday. I don't think I'll ever feel 100% comfortable with not having tried harder, maybe go for the transfusion but like you said, she wasn't able to do her favorite things anymore. Thank you for your help. It made dealing with the aftermath more reassuring for me.

Byron .
Add a comment to Maya's experience
Was this experience helpful?
Bella
Golden Retriever
10 Years
0 found helpful
Bella -10.5 year old golden. Started with not wanting to eat. tired. been 3 weeks now. multiple cbc's done. Coombs test. parasite test. all negative. bone aspiration done. shows red blood cells are being made, but dying once released. autoimmune test was negative. multiple scans show nothing. White blood cell and platelets are normal. being treated with steroids. red blood count was 22 last week, today was down to 18. any suggestions.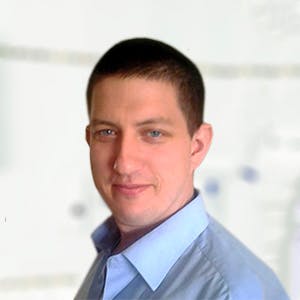 3320
Recommendations
It certainly seems that there is a destruction of red blood cells (since we know that red blood cells are being produced), if infections and parasites have been ruled out it leaves conditions like immune mediated haemolytic anaemia (negative Coombs test) or poisoning (many different poisons may cause anaemia). I cannot say specifically what the cause is but in this instance steroid therapy / immunosuppressive therapy would be the way forward if no other cause is found. Regards Dr Callum Turner DVM
Add a comment to Bella's experience
Was this experience helpful?
Maggie
Springer spaniel
2 Years
1 found helpful
Has Symptoms
confused,wouldn't eat, panting
Our beautiful 2 year old springer spaniel became weak and disoriented, our vet sent her to a specialty vet emergency hospital. A week later we made the decision to put her down. Now I wonder if we were too hasty. Vet said she had an extremely aggressive form of IMHA.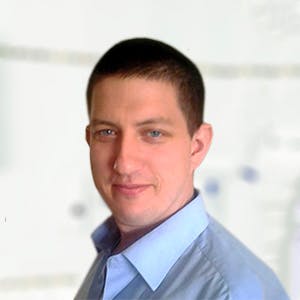 3320
Recommendations
Immune mediated hemolytic anaemia is a terrible condition, however many cases may be managed with immunosuppressive therapy (i.e: corticosteroids); but each case is different and should be treated as such. I cannot tell you if you were too hasty to make the decision or not, but treatment can be long and unrewarding in some cases; severe cases may require blood transfusions if red blood cell count gets too low. Regards Dr Callum Turner DVM
Add a comment to Maggie's experience
Was this experience helpful?
Gun
Labrador Retriever
4 Years
1 found helpful
Our 4 year old lab was diagnosed with autoimmune hemolytic anemia yesterday. He was started on high dose steroids yesterday around 4pm. Today around noon a new cbc was drawn and his numbers were slightly worse. How soon would you see a response to the steroids?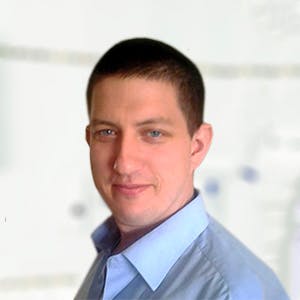 3320
Recommendations
One day is too soon to see a response to treatment, signs of successful treatment with steroids (glucocorticoids) may be seen within three to seven days although it may take longer (ten days plus); regular monitoring of blood counts are important to monitor recovery. Regards Dr Callum Turner DVM
http://todaysveterinarypractice.navc.com/management-of-immune-mediated-hemolytic-anemia-a-common-hematologic-disorder-in-dogs-cats/
Add a comment to Gun's experience
Was this experience helpful?
Gertrude
Pomeranian
5 Years
0 found helpful
Has Symptoms
She is diabetic and her platelets
I need to reach Dr. Callum Turner. I live in Dallas and I have a sick, just turned 6, Pomeranian dog with on going diabetes and blood disorder issues, and all we have here in Dallas, that we have seen with her, are not good. Her platelets just dropped to 11K today. Please help! My cell number is 972-814-5677. My email is [email protected]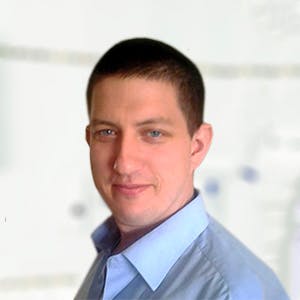 3320
Recommendations
Unfortunately we do not offer a phone service or private email service to visitors to our website; we answer general questions from the public and are legally unable to diagnose or prescribe prescription medications as we are unable to build a Doctor patient relationship (no in person physical examination). However, there is a relationship between diabetes and thrombocytopenia (low blood platelet count) which has been documented in numerous scientific studies (mainly in humans); however I cannot say whether this is the case here. Generally thrombocytopenia is caused by either an increase in use (clotting), an increase in destruction (immune mediated thrombocytopenia, infections etc…) or a decrease in production (bone marrow disorders, liver and kidney disease among others). If you have concerns regarding the Veterinarians you have visited already, I would suggest getting a copy of any medical records and consulting with PetRays which offer a second opinion service with board certified Veterinary Specialists; their website is linked below. Regards Dr Callum Turner DVM http://petrays.com/specialists/internal-medicine/ http://petrays.com/Petrays_fee_schedule.pdf
Add a comment to Gertrude's experience
Was this experience helpful?
Tuffy
Labrador Retriever
1 yr
0 found helpful
Hemoglobin count is 4.9 gm/do
PCV - 20.3 %
Platelet count - 88k
Have completed 3 day course of antibiotics
DNS - twice
Haemacel- once
Polybion
The condition has improved for few days but now it has started detoriating.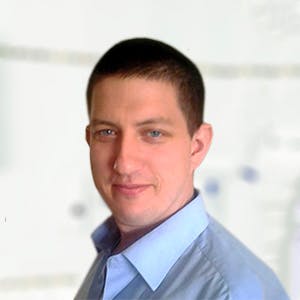 3320
Recommendations
With the anaemia and the thrombocytopenia I would be looking more towards immunosuppressive treatment; I would check that the anaemia is regenerative based on reticulocytes or bone marrow aspiration. It is difficult to say without examining Tuffy and ruling out other causes like infection, parasites, liver and kidney disease among other causes. Regards Dr Callum Turner DVM
I HAVE AN 8 MONTH OLD CHINESE CRESTED / JACK RUSSELL MIX. ADOPTED HER A MONTH AGO. SHE HAS BEEN DIAGNOSED WITH ANEMIA BUT UNKNOWN CAUSE. I BELIEVE HER HEMOGLOBIN WAS 17.5% 2 DAYS AGO AND IS 17% TODAY. WE WILL HAVE THE RESULTS OF ANOTHER TEST ON MONDAY. HELP?
Add a comment to Tuffy's experience
Was this experience helpful?
Bailey
Maltese
8 Years
1 found helpful
Follow up question:
Bailey passed away a few days ago:

Could a blood thinner have been given along with the steroids? I keep thinking that maybe she was given too much medication when l left her. She was only 5 pounds. Could her little body handle the treatment?. What percentage of very small dogs survive this treatment?
Should l ask the hospital for her records?
What could l have done differently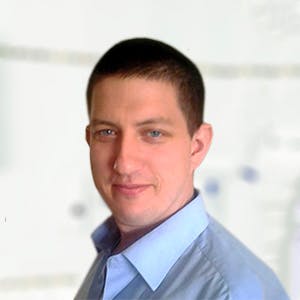 3320
Recommendations
It is sad to read about Bailey's passing and it is normal to ask questions about what could have been done differently. Generally steroid therapy to suppress the immune system is the mainstay of therapy, sometime supportive care like blood transfusions are given as well if the blood counts get too low. Blood thinners are sometimes given to dogs with immune mediated hemolytic anaemia due to the higher risk of blood clots in these cases. It is important that there is a high mortality rate with this condition which varies widely depending on which source you reference. Regards Dr Callum Turner DVM
Add a comment to Bailey's experience
Was this experience helpful?
Bailey
Maltese
8 Years
1 found helpful
My dog was diagnosed with this disease on a Wednesday afternoon and sent home with medication and got worse the next day. I took her back to the vet hospital and her blood count went down twelve points to 22. I left her at the hospital so they would begin treatment to hydrate her with an IV and give steroids.
She died 5 hours later.
I am devastated. She looked better when we revisted her that night. Standing and wagging her tail. It gave me confidence the medications were working.
She was an 8 year old Maltese. The love of my life. She was very small only 5 pounds. Always healthy till that day. The Doctors said it was probably a blood clot to the lung.
Is that possible?
Could she have had a chance to live?
I am truly confused, let alone devastated.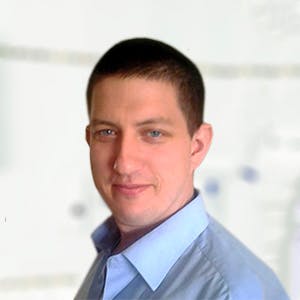 3320
Recommendations
There are different causes for hemolytic anaemia and are usually infection or immune-mediated in etiology. It is difficult to say whether she stood a chance of survival as there are many factors which go into a complex condition like this; but in cases of immune-mediated hemolytic anaemia blood clots are a common complication in a condition with a high mortality rate (see link below). Regards Dr Callum Turner DVM www.ovc.uoguelph.ca/hsc/en/aboutovchealthsciences/Clinical-Trials---Internal-Med-1.asp
Could a blood thinner have been given along with the steroids?
I keep thinking that maybe she was given too much medication when l left her. She was only 5 pounds.
Could her little body handle the treatment?.
What percentage of very small dogs survive this treatment?
Should l ask the hospital for her records?
What could l have done differently?
Add a comment to Bailey's experience
Was this experience helpful?
Shai
Hairless Chinese crested
10 Years
0 found helpful
Our dog has had steroids treatment for 4-5 days so far. When he first went in the blood count was 17 today it was down to a 8. Trying to decide what to try. We were told blood transfusion. But don't want to go that road.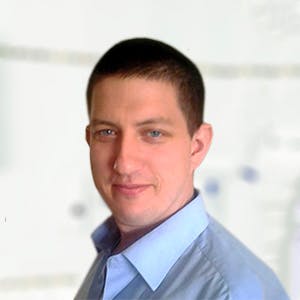 3320
Recommendations
In cases of (immune mediated) hemolytic anaemia it takes a few days for the treatment to become effective; you will not see an improvement in blood counts from day one, it will take between three to seven days to see an improvement in red blood cell counts after the start of therapy. Steroids are the treatment of choice but may need to be complemented with additional immunosuppressive therapy along with fluids, blood transfusions (recommended) and others. Regards Dr Callum Turner DVM
http://todaysveterinarypractice.navc.com/management-of-immune-mediated-hemolytic-anemia-a-common-hematologic-disorder-in-dogs-cats/
Add a comment to Shai's experience
Was this experience helpful?