What is Nasal Discharge?
If your dog is showing other symptoms such as increased body temperature, lack of appetite, excessive sleepiness, or other abnormal behavior, you should see a veterinarian right away. In most cases, nasal discharge is found to be an allergy or upper respiratory infection such as bronchitis or pneumonia. Less frequently, lower respiratory issues can involve the bronchi or trachea.
Other causes such as dental disease, neoplasia, trauma, foreign bodies in the nasal passage, and fungal infection are not as common, but possible. Nasal infections and other upper respiratory infections affect brachycephalic (flat-faced) dogs more than others. Some of these dogs include Shih Tzus, Pugs, French or English Bulldogs, Boston Terriers, and Pekingese.
Nasal discharge is a common condition in dogs, and may not be a condition at all. Some dogs just get runny noses once in awhile. However, if your dog's nose is any color besides clear or if he has other symptoms or has a hard time breathing, you should make an appointment for your dog to see a veterinarian as soon as possible. Nasal discharge may be caused by allergies, respiratory virus (parainfluenza, adenovirus, or distemper), parasitic infestation, or even dental problems.
Book First Walk Free!
Symptoms of Nasal Discharge in Dogs
The signs of nasal discharge in dogs vary depending on the cause of the discharge. Many dogs can have a runny nose for no reason whatsoever at times and you may not even notice anything except a wet nose. In that case, there is no need to contact a veterinary professional. However, you should make an appointment if your dog also has any of these symptoms:
Wet, runny nose for longer than 24 hours
Red, swollen or puffy eyes
Loud breathing
Panting
Bad breath
Rubbing or pawing at nose and face
Head shaking
Trouble breathing through nose
Coughing
Appetite loss
Agitation
Depression
General malaise
Types
The type of nasal discharge can be helpful in determining the condition so you should tell the veterinarian if your dog's runny nose looks like any of these:
Hemorrhagic (bloody) is usually caused by trauma or dental disease
Serous (watery, thin, clear) is usually just an allergy
Mucous (thick) may be yellow or white and is accompanied by inflammation
Purulent (green or yellow) is usually caused by bacterial infections
Constant or intermittent
Both nostrils involved or just one
Causes of Nasal Discharge in Dogs
Allergies usually do not cause any other symptoms besides clear nasal discharge, runny eyes, sneezing, and coughing; this condition usually happens seasonally from allergens like pollens, grass, or mold
Infections are usually more noticeable due to the color of the discharge (yellow or green) and the other symptoms such as malaise, fever, and general ill behavior
Foreign bodies can include anything from a stick to a rock, or even a bug or other strange items
Tumors usually only occur in older dogs that are over eight years of age. There is usually a bloody discharge and deformity, weight loss, and overall weakness
Diagnosis of Nasal Discharge in Dogs
To diagnose nasal discharge in dogs, your veterinarian will need to do a complete physical examination including vital signs, weight, general coat condition, palpation, and auscultation. In addition, a sample of the discharge will be taken for microscopic evaluation and cultures. The veterinarian may also use an endoscope to look into your dog's airway through the nasal passage. Your dog will be under general anesthesia for this examination. Also, laboratory tests will be performed such as a urinalysis, fecal exam, and blood tests. Finally, chest x-rays will be done to check the lungs and the veterinarian may also want to get a CT scan, ultrasound, and MRI if needed.
Treatment of Nasal Discharge in Dogs
The treatment for nasal discharge will first include oxygen therapy if your dog is having trouble breathing. Further treatment depends on the cause of the condition.
Allergies
Allergies are usually treated with antihistamines, corticosteroids, and eliminating the allergen as much as possible.
Infections
Bacterial infection is usually treated with antibiotics, fungal infection is treated with antifungals, and parasites are treated with anti-parasitic medication. If your dog has pneumonia or another serious lung infection, the veterinarian may decide to keep him overnight for breathing treatments and observation.
Foreign Body
Depending on the item in your dog's nasal passage and how far it is embedded in his nose, the veterinarian will try to remove it with a clamp. However, in some cases, surgical removal is necessary.
Tumor
While uncommon, a tumor in a dog's nasal passage is usually malignant (cancer). The treatment is surgical removal of the tumor, followed by chemotherapy.
Recovery of Nasal Discharge in Dogs
Most cases of nasal discharge have excellent prognoses. However, if your dog has a malignant tumor, the chance for survival past one year is low. The sooner you get treatment the better, so it is always important to see the veterinarian right away if your dog has a bloody discharge from the nose.
Nasal Discharge Questions and Advice from Veterinary Professionals
Weiner
Dachshund
6 Years
2 found helpful
A couple months back he was diagnosed with pneumonia and was put on clavamox for a month. Symptoms went away and he has done so much better. Now he is sneezing frequently with clear gelatinous discharge from his nose. What should I do? His clavamox ended and was also on robitussin. No caughing but seems like a expectorant would really help.
My lab is 5 just adopted him from a shelter about two days ago. He's having thin yellow discharge from his nose keeps sneezing constantly. Coughing every now and again. And shakes his head a lot. What I'm getting from this article is it's a bacterial infection. He's also malnourished and his appetite is slowly going away only thing he will really eat is boiled eggs. (Yes dogs can have eggs) I need help
Add a comment to Weiner's experience
Was this experience helpful?
Sandy
Labrador Retriever
5 Years
1 found helpful
My labrador had dental cleaning under anesthesia yesterday. She is 5 years old and no teeth were removed. It was her first time. Blood was drawn before the procedure and the doctor said she had a clean bill of health. She has been sneezing and has had clear nasal discharge since. She is a little lethargic today but still has an appetite and she is stay hydrated. Just wondering if anyone else has experienced these symptoms after dental cleaning? I am a very worrisome dog mom so I am looking for some piece of mind.
Please my dog just had 7puppies. After birth she has lost apetit. She is having cold and depression. Plus she is having a running nose and whitish discharge from her nose.

What can we do to her back on her feet

Her puppies will be 3weeks old tomorrow.
Add a comment to Sandy's experience
Was this experience helpful?
Lyle
Great Dane Mix
12 Weeks
-1 found helpful
We just adopted a puppy from a shelter. A few days after adoption, they told us our dog may have been exposed to a dog that has since been diagnosed with distemper. We are so scared that our puppy has it too. He has some white milky discharge from his nose, but only when he is sleeping. He doesn't seem to have a lot of the other symptoms that come with distemper, and I am hoping he could just have some other problem. His energy level is great and he definitely has no loss of appetite. He just seems to have some trouble breathing while he's asleep and has some nasal drip while sleeping as well.
These threads are definitely NOT helpful because NOBODY ever answers any of the questions. Seems we all have similar issues with our dogs and looking for some kind of general answer from the creator of this site.
Although, even on other sites the so called "veterinarians" don't really give answers or explanations other than "bring your dog to your own veterinarian for examination".
In other words NO FREE ADVICE which is a shame.
EVERYTHING costs money and you can't even ask for general, friendly advice without someone's hand out demanding some kind of FEE....💵💵💵💵 🤦🏼‍♀️
Hi , were you able to know from the vet the reason of the discharge as my puppy seems to be having the same issue.
Does nobody really monitor this site? Or are we all supposed to speculate? It's just a thread of unanswered questions & free dog walks.
Sigh... I'm out.
Add a comment to Lyle's experience
Was this experience helpful?
Pinkerton
Goldendoodle
9 Years
1 found helpful
Has Symptoms
cough, sneeze, copious mucous,
9 year old golden doodle with cough, thick yellow/green nasal drainage, difficulty breathing at times times 1 year. Been to the vet numerous times. On heart pill for enlarged heart, they say now 1 lung is full of fluid. On Lasix for 4 days with little improvement. Lethargy, still eating, going outside. Vet says thick nasal drainage due to heart failure. Wouldn't it be frothy sputum from mouth if due to heart failure? On a coarse of antibiotics with little effect. Giving Benadryl, but only makes him more tired. The thick yellow/green nasal drainage pours from his nose while laying down and trying to sleep. Vet just says he's at end stage cardiac failure. I accept this, but the nasal drainage doesn't sound like cardiac to me. No fever. Lots of post nasal drip. Don't know if we should consider euthanasia at this time. He still seems fairly content with times where he seems "scared".
Hello! We have a golden doodle, Bella, who just turned 9 this year. She started with coughing, and she would cough until she "hacked" up stuff. She never had anything come out of her mouth. She then started with the sneezing and thick green snot/mucus. The coughing has subsided but the nasal discharge is never ending. We have been on two rounds of antibiotics for a possible infection with no results. I tried some drops on her food from HomeoPet with no results other than diarrhea. I wanted to see what your result was? Next step for us is a long lists of tests to see what could be causing this. Thank you!!
I have been having this going on with my Aussie since April and they did a bunch of tests and x-rays and now they want me to get cats cans but I still feel that he has something up his nose. What ended up happening with your dog what did they do
Add a comment to Pinkerton's experience
Was this experience helpful?
Bailey
Beagle
Eight Years
4 found helpful
Please help -- My dog is 8 years old, almost 9. About 5 months ago she started having sneezing episodes that consisted of: sneezing and snotting on the floor (or wherever she is at that moment, which has included our bed and our furniture many times), she'll usually sneeze about 5 small times and then she'll have one or two big ones that shoot mucous all over. She also has episodes of "reverse sneezing" over and over. If she's not sneezing outright, she's reverse sneezing and it is very loud and makes it so we can't sleep at night (she will get up 5-10 times throughout the night to sneeze or reverse sneeze).
The mucous was clear from the beginning, but it was always a thick mucous and now it seems to be turning more of a greenish hue.

Of course we went to our trusted veterinarian, who gave us three medications, one for allergies, one for sneezing, and an antibiotic. None of them worked. So we went back. He was confused as to why this might be going on since there is no sign of blood or infection and her overall demeanor has not shifted whatsoever. She is still happy and energetic, doesn't seem sick.
So our next option is to do a nose scope, however that is INCREDIBLY expensive just to find out what is wrong, let alone the cost of whatever treatment is necessary afterwards. We will have to do this soon, but we are trying to explore every possibility beforehand. SO, we went to another vet to get a second opinion. That vet was very helpful, but still at a loss for what could be going on. That vet did say that they have scoped dogs before and in the cases that it wasn't cancer, it ended up being nasal mites. So the vet gave us treatment for nasal mites. It was a 3 week treatment and at first we thought she seemed better (we were getting more sleep at night and picking up a lot less snot), but at the end of the three weeks the issue has only gotten worse. We are now at a loss of what it could be, and so we took her to another vet in our hometown to see if the sneezing could possibly have to do with her teeth, since she needs a couple pulled. They assured us that it shouldn't be that. BUT. The assistant at that vet clinic happens to HAVE a dog of her own that has been doing the exact same thing, but for FIVE YEARS. We cannot do this for five years. It is wearing on us heavily right now and she is miserable when she's in the act of sneezing/reverse ".
At this point, we are planning to scope her nose, but we are afraid the results will come back inconclusive and it will be a massive waste of money. We just want to know if anyone else has experienced this exact issue and how was it resolved? If there is ANY insight that ANYONE can give me, please please do. We need help! Thank you in advance.
Hi. We have a 12 year old puggle with the same symptoms. Our vet gave us 10 mg of prednisone every other day to help with inflammation in the airways. He has a collapsing trachea that causes the symptoms. This was discovered by an X-ray.
Also-have then culture the mucous and start you on An antibiotic. Hope this helps!
we live in ohio and have a 12 year old dog who stated coughing then a thick nasal discharge.i could actually take a paper towel and when she sneezed i could roll it up to about a foot long. we have been dealing with this for over 2 years. been to 7 vets.we did the cat scan, rhinoscopy, and many other tests. thousands of dollars. they all said allergy. been on every antibiotic, antihistamine prednisone etc. i say its not an allergy, i would think allergies would be seasonal.
7 year old Bichon/poodle in upstate NY. ~6 months ago developed a cough with a hack at the end (sounded like kennel cough/bordetella) and frequent sneezing (has always been somewhat of a sneezer), did not go away, so went to the vet. Said heart/lungs sounded fine, prescribed antibiotics, no improvement.
Tried to wait it out, cough eventually subsided, but the sneezing got worse, and reverse sneezing started. Vet speculated allergies. Tried (generic) Zyrtec, no effect. Tried (generic) Benadryl, got better almost instantly for ~2 days, then back to sneezing. Tried Apoquel, no effect.
Have another vet visit scheduled, will probably ask for the rhinoscopy, is it a waste of money?
Current symptoms: reverse sneezing (~5 times/day for ~1 min), sneezing (especially when excited, yellowish mucus discharge gets all over, laps up any stuck to his nose), appetite/energy/mood all fine.
What is going on with these dogs???
We are having issues with our Aussie with reverse sneezing and nasal discharge. We had a CT and scope done and we were told that he had aspergillosis and a nasal infection. There is a treatment for aspergillosis but our dog was not a candidate for it because of his nasal anatomy. We have him on very expensive medications ($650 a month) but they do not seem to be doing very much plus there is the worry of liver damage. We are getting blood work done at least every 3 weeks but right now we are not sure we want to keep him on the medications as there are some concerns with his liver. I am hoping that just the antibiotics will at least ease the discharge from his nose. Hope this helps. If you research aspergillosis you may see that the surgical approach has a very good success rate, if it turns out this is what your dog has (its an environmental fungus). Best wishes to a speedy recovery.
Our dog had had eye discharge and nose discharge coming from the right eye and right nostril for the last two months. She has had issues before but we've always given her eye drops and allergy meds and it cleared up. This time is it not stopping. We have discharge stains all over blankets and sheets and everything. She reverse sneezes in the middle of the night and wakes up with eye and nose discharge running down her face. She has been seen by a vet multiple times, did not respond to antibiotics and is now seeing a specialist. Specialist thinks is maybe a food allergy, a mass, or a nose blockage. Right now, we are doing a food allergy trial to try and see if that is it. but this has been super weird and an odd assortment of symptoms. She eats and is cheerful and playful but also you can tell it annoys her. Anyone have any ideas please send them my way!
My dog has had every test possible! No diagnosis! He is still sneezing, reverse sneezing and has nasal discharge (disgusting). He is only a year and five months!!!!! I don't want him living his life like this!! HELP!!!!!!!!
Well....ours have used essiac tea and cordyceps mushroom all thier lives....if the one drop allergy test is ok, those foods might help? I am afraid all the roundup pesticide or fukushima is interacting with meds and foods - i do not know? Here it is hard on big dogs because NM is so poisonous
We had a Lhasa Apso with almost all of the same symptoms as all of your pets have had. He had a disease called Lymphocytic Plasmacytic Rhinitis. Unfortunately, there was no treatment or cure for him and we had to put him to rest! This was so heartbreaking! I tried to research if any Veterinarian had any suggestions on how to treat, but found nothing on the internet and no other vet locally had any answers. We even tried using natural means, but nothing. We now have a new puppy and he has nothing but runny eyes, and he brings up foamy mucus from his throat area. It does not come up from his stomach. You can hear it in his throat area and no one can seem to find out what the issue is. He has been put on antibiotics, and even had an x ray of the head area and it was normal. He only 2 years old and has still not revovered completely.
Im curious if you ever did have her teeth done and the few extractions you mentioned done? My 15 year old pug was sneezing a lot. Seemed at first to just be sneezing, then some more nasal discharge was seen and my vet said that in her experience its often a tooth issue. Sure enough it was. Because most breads nasal cavities align with where the roots of the teeth are, as owners we see the inflamation with their change in behaviour through the nose. In my case you could see nothing from a physical exam of the mouth, but the xrays showed the conditions. Something to also explore further as oral health plays such a big role in their over all health. Hope you found the cause. Its tricky but follow your gut and keep being your pups voice!
Hello. Our little Jack Russell cross border terrier (8 years) has sneezing with very thick & sticky white/pale yellow mucous. He also reverse sneezes sometimes & this lasts up to about a minute, during which it appears breathing is difficult. He has been on 2 antibiotics, had an xray & a camera up his nostril. Initially mucous only from left nostril but now it can come from either nostril. Eating okay, still plays ball with us but 'perhaps' a bit more lethargic than before. Lab tests done from a swab taken during his anaesthetic when vet looked in the nasal passage with a camera for foreign object. None found. Lab test said not fungal. Not getting any better. Have any of you with your dogs with thick mucous discharge, sneezing and reverse sneezing found a solution please?
If anyone on here gets notifications about these comments, I would greatly appreciate you contacting me directly. My dog is going through everything as well and I would like to know what the prognosis was. You can reach me at [email protected] This is the ONLY website I have found where people have described the exact symptoms my poor pup is going through. Any advice or remedies or just help in general would be great. And before anyone has any rude comments about me asking a stranger to cure my dog, she has been to 4 vets, countless medications and procedures all that end with we can do this or that, but it's likely it's just allergies. Thank you!
We have the same problems as you all above. Sneezing, mucus everywhere, nose pawing, reverse sneezing and some coughing and laboured breathing. Have been on antibiotics a few times now looking at specialists and thousands of dollars just to try to diagnose the problem. Ver seems to have no idea and is guessing. I have no idea what to do. 🥴
Add a comment to Bailey's experience
Was this experience helpful?
Saint
Siberian Husky
6 Months
1 found helpful
I noticed my puppy was "coughing" (sounded like choking) quite a bit I thought maybe he wasn't chewing his food and was choking on some of the kibbles and then I started noticing he was gagging but he would never throw anything up and it continued for a little bit. Now I noticed he has thick slimy green mucus coming out of both his nostrils and started shaking his head and scratching at his ear and also rubbing his paw on his face. He hasn't really lost his appetite (at least not that I've noticed) and he is still very playful and active he just keeps coughing and gagging and his nose is nasty. What do you think could be wrong with him. Someone told me he could have kennel cough and now I'm beginning to get worried but no vet can see him for weeks I'm just wondering if someone could give me an idea of what could be wrong? Could he have kennel cough or could it just be like an infection or something more serious?
My 6 week old GSD puppy is having the same problem. It started with a mild fever..when he was just 4 weeks old..we got him vaccinated on his forth week..he has been treated with antibiotics, but the runny nose and heavy breathing (seems like panting) continues..increasees if he is stressed of gets too playfull ..very worried as vets are not being able to confirm if it's kennel cough or something else.. please suggest what I may do to help him get better

Parent of Whiskey (GSD)
Add a comment to Saint's experience
Was this experience helpful?
Ginger
Chihuahua
5 Years
0 found helpful
We moved within the past month, and our dog Ginger, a 5 year old chihuahua, has been having sinus issues. She constantly makes wet gurgling noises, especially when licking her paws or bathing, and one nostril is fully blocked according to our vet, causing her to breath heavily. She also sneezes occasionally, though not too frequently. She does not have any visible nasal discharge, and she is energetic and behaving normally. Based on our vet's advice, we have been giving her Benadryl daily, and she went through a course of antibiotics, but she hasn't gotten any better. Any idea what might be going on?
Add a comment to Ginger's experience
Was this experience helpful?
Jake
German Shepherd
3 Years
0 found helpful
Jake, our 3 year old 90lbs GSD has been having clear discharge from his nose, along with fast breathing, mouth breathing both while at rest, and he scratches at his nose often. Took him to the vet about this once and the vet didn't do more than listen to his lungs. He seems like he iis short of breath often. It seems like he will sit up sometimes to catch his breath. Keep in mind this will be hours after exercise has occurred. Looking for advice on if I should be taking him to a new vet or if I'm an over worried dog parent. Thanks
Add a comment to Jake's experience
Was this experience helpful?
M&M
Rat Terrier
11 Years
2 found helpful
My 11 year old Rat terrier has been to the vet several times already and the problem as not been resolved. He started coughing and has yellow/greenish discharge along with white discharge in his eyes.Hes been a health dog up until now and this just came on suddenly. The vet suspected heart failure because he had fluid on his lungs and it appeared his heart was enlarged. He was put on antibiotics/lasix and heart meds. He improved for about 4 days and by the 5th day started getting down again with major discharge/coughing/dehydrated and no appetite at all. he sleeps most of the day and I have to force him to drink pedialyte to keep him hydrated. Im at a lose as to what to do,He has all the symptoms of the canine flu, could that be what he has?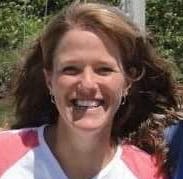 1611
Recommendations
Without being able to examine M&M, I have a hard time commenting on what might be going on with her. If he hasn't had any lab work done, he may need to have that to assess his overall systemic condition. He may need a recheck to determine if his heart medications are working or if they need to be adjusted. If you are not sure of your veterinarian's diagnosis, it never hurts to ask them about it, or to seek a second opinion. I hope that he is okay.
Add a comment to M&M's experience
Was this experience helpful?
Domino
Hava-Malt
11 Years
2 found helpful
Hi Wag Walking, my dog appears to have been sick for quite some time. Starting last November, my dog started to have what seemed to be a stuffed up nose. It was very mild and it would just cause some sneezing at times. After a month or two, it progressed to sneezing, a runny nose, and a hacking cough. We took him to the vet and they did X-Rays and tests but did not find anything for sure so they put him on a round of antibiotics. When that did not work he was put on a second round. Neither did any good. There was awhile around the end of March where he appeared to be getting better, but it has progressed again and now it is a constant snotty nose and troubled breathing. Along with that, the hacking cough is starting to come back as he is trying to avoid breathing with his nose. Please help!!!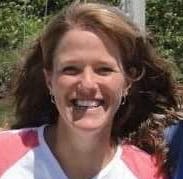 1611
Recommendations
Domino may benefit from endoscopy to see what is going on with his nasal passages, as he may have a resistant infection, a growth, or a fungal disease. It is hard to see inside the skull with x-rays sometimes, and endoscopy provides a way to visualize the tissues and get samples for pathology if needed. If your veterinarian is not able to perform that procedure, they should be able to refer you to a clinic that has the capabilities. I hope that all goes well for him.
Add a comment to Domino's experience
Was this experience helpful?
Otis
hound mix
4 Months
1 found helpful
Our 4m hound mix rescue has a runny nose with cloudy mucous. We brought him home one week ago. I noticed his blanket has cloud stains all over. Just sitting in the family room, I see he has a runny nose with cloudy/milky colored drainage. Could this be as simple as a cold. Concerned because we have two other babies (dogs) in the house.
—He is mild tempered, and eats well. Doesn't appear to be feverish. Solid stools, urinates as normal.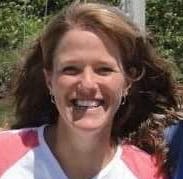 1611
Recommendations
Puppies are prone to bacterial or viral infections, and he may need medical treatment since it seems that he has a fair amount of discharge, and it is cloudy. It is good that he is acting normally otherwise, but it would probably be a good idea to have him seen by a veterinarian to make sure that he is okay.
Add a comment to Otis's experience
Was this experience helpful?
smokey
lab/chow
3 Months
2 found helpful
My puppy just got shot and fixed about 10 days ago.... About 4 days now he has been sneezing and blowing out snot out his nose. Ive been letting him go outside a little. Could this be a cold or allergies ?What can I give him?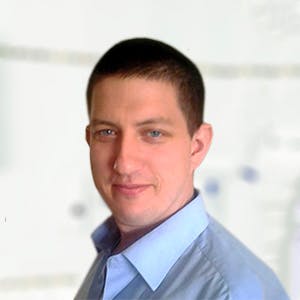 3320
Recommendations
It is possible that allergies, a small infection or side effect of the vaccinations would cause some nasal discharge; if the discharge is clear you should keep an eye on him but if it is white, yellow or any other colour you should visit your Veterinarian. Foreign objects, chemical irritation, dental issues (probably too young for this) among other causes may lead to nasal discharge. Regards Dr Callum Turner DVM
Add a comment to smokey's experience
Was this experience helpful?
Moose
Husky lab
5 Months
1 found helpful
I have a 5 month old husky lab. She had her Bortadella vaccine through the nose 4 days ago. Today I noticed yellow mucus from that same nostril. Shes acting normal, appetite normal. I have obly heard her reverse sneeze maybe 2 times a day since the vaccine. I havent noticed her cough at all. Could it be the vaccine that irritated her nose or an infection? Thanks.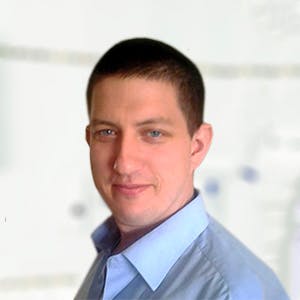 3320
Recommendations
Sneezing and nasal discharge may occur after the administration of the Bordetella vaccine, you should keep a close eye on Moose over the next few days and visit your Veterinarian if there is no improvement. Regards Dr Callum Turner DVM https://wagwalking.com/wellness/can-dogs-get-kennel-cough-from-the-vaccine
Add a comment to Moose's experience
Was this experience helpful?
Dalgomie
english dog
6 Months
1 found helpful
Has Symptoms
lost appetite green mucus in his nose
Good day. Im Cricelle i have a pet dog, named Dalgomie. He is very special to us. But one of these days he became sick. He lost his appetite. He cant stand or walk. I know his sick but i dont know what is it. He also have a green liquid on his both nostrils and also in his eyes. What sick he have? Please help me. Thank you.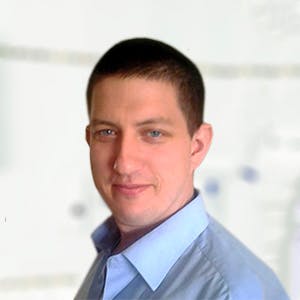 3320
Recommendations
Green nasal discharge and a loss of appetite may be attributable to an upper respiratory tract infection which in turn may cause weakness. Feeding with warm wet food (like you would warm up baby food) may encourage a little appetite and Dalgomie would most likely require antibiotics from their Veterinarian. Regards Dr Callum Turner DVM
I have a french bulldog and boston terrier mix, she is 5 years old. For almost a year now she has had nasal discharge that is white and sometimes a light green. She also tries to clear her throat at least once a day and has always bitten between her toes which has me wondering if it could be an allergy. She has been on 3 or 4 different antibiotics and they seem to help while she is on them, but it never goes away completely. Is there and over the counter allergy med I could try giving her? She is about 25 pounds.
Add a comment to Dalgomie's experience
Was this experience helpful?
Eva
Husky pomeranian
11 Months
0 found helpful
I have an 11 month husky (75%) pomarain (25%) mix. We adopted her in March. She's had think yellow mucus since the previous owners had her. A month or so after we got her she started coughing (over 5 months now). She did have pneumonia but now her lungs are clear and x rays look good and her pneumonia is gone. She still has a cough that sounds like she's trying to hack something up or clear her throat but doesn't normally throw anything up. She usually has thick yellow snot once a day. She just has a nasal sample culture and there was no growth or bacteria found . She's had blood tests and a traceal wash and multiple rounds of x rays. We have spent over $3000 and still don't know how to treat her. She also doesn't have any sign of fungus or parasites. Heart failure and trachea collapse can also be rulled out. She hasn't been tested for heart worms but I was told they take like 8 months to run a cycle so she wouldn't have symptoms early, around 6 or 7 months old. Could it be allergy - if so would apoquel help? What else could it be? We're running out of tests to do. She doesn't have any other symptoms. Eats normal and has tons of energy. Her snot and cough has pretty much been the same for 5 months. Sometimes a little better or worse but mostly just the same.
Add a comment to Eva's experience
Was this experience helpful?
Sparta
American Pit Bull Terrier
13 Weeks
1 found helpful
Sparta had her ear cropped about 2 weeks ago,she was on antibiotic for 10 days. She recently been having nasal discharges with white yellowish mucus. I also have a 8years old teacup yorkie, she also have similar symptoms with reverse sneezing. I'm not sure if Sparta got it from Nano or its allergies or it has to do something with her surgery.
Thank you in advance.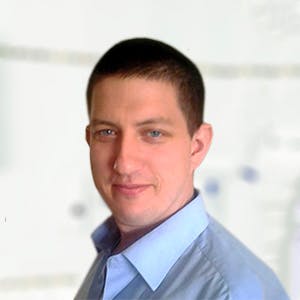 3320
Recommendations
We won't cover the ethics of ear cropping as it has been made illegal in some countries around the world. However if Sparta and Nano have a yellow nasal discharge, it sounds more like an upper respiratory tract infection than anything else and I would recommend returning to your Veterinarian to confirm and to receive treatment. Regards Dr Callum Turner DVM
Add a comment to Sparta's experience
Was this experience helpful?
Sampson
Boston Terrier
10 Months
0 found helpful
Hello, I have a 10 month old Boston Terrier. I noticed last night that his nose was stuffy and this morning had discharge coming out. He is also acting more tired today. He is up to date on all of his vaccinations and is usually very healthy and active. He did eat this morning and I didn't notice anything different about his stool.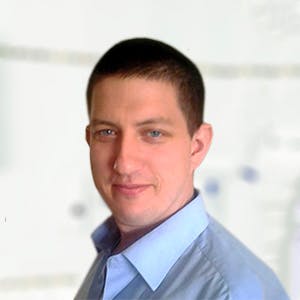 3320
Recommendations
It is possible that Sampson has picked up a small respiratory tract infection which isn't uncommon, you should however visit your Veterinarian to confirm the cause and to receive treatment if necessary. In the meantime keep an eye on him and ensure that he remains hydrated. Regards Dr Callum Turner DVM
Add a comment to Sampson's experience
Was this experience helpful?
colt
German Shepherd
3 Years
1 found helpful
I have a 3 year old German Shepard. as of 2 days ago he started to have really bad breath and a wet cold nose with lots of sneezing. as of today he has white mucus running down his throat. and its thick. No loose of energy or appetite. over all seems to be doing well. just concerned he might be sick or getting allergies.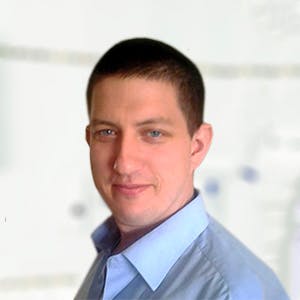 3320
Recommendations
You should take Colt for an examination by your Veterinarian to determine the cause; infection from a bad tooth, abscess or other source is a concern given the symptoms described. Without examining Colt myself I cannot say specifically what the cause is or prescribe treatment but I wouldn't leave it too long before visiting your Veterinarian. Regards Dr Callum Turner DVM
Add a comment to colt's experience
Was this experience helpful?
Wickett
Cocker Spaniel
13 Years
0 found helpful
Has Symptoms
very clear and milky and very water
Medication Used
just finished antibiotics
My dog is 13 yrs old. She has had her nose removed from squamous cell carcinoma.it started 1 yr ago and had it removed 8months ago. she also has Cushing's disease .vet suspected that cancer came back month ago. we started to try RSO.So far so good but she has very watery clear/milky discharge. she took antibiotics for it and no change. also she try's to clear throat like we would if we had nasal drip. She also has greenish discharge from her eye's and off and on eating and drinking. Don't think its uper respiratory infection/ and discharge only only happens after we administer the RSO Rick Simpson Oil ( Cannabis oil)then as oil wears off the drainage decreases. We are unable to get any tests to see if the cancer has returned there is no symptoms like bloody discharge or sneezing or pawing at face. We cant take to vet cause cant afforded it after 10 grand in surgery and medications.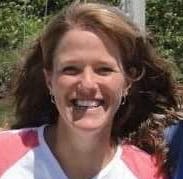 1611
Recommendations
I'm not sure what your question is regarding Wickett, but it sounds like the cancer may be affecting her nasal passages from your description. Some dogs do need periodic antibiotics when they are battling cancer, as the tissues can become necrotic and infected.
Add a comment to Wickett's experience
Was this experience helpful?
lucky
English hound dog
1 Year
0 found helpful
my new dog has sneezing,runny nose,yellow snot from nose. we just got him 5 days ago.he was also neutered 5 days ago,and given antibiotics. the sneezing started before we gave him the antibiotics.he was just sneezing up until today.now his nose is dripping,and he's not eating as much.he is getting weak.how is he sick? even though we're giving him antibiotics?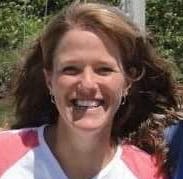 1611
Recommendations
Lucky may have larger problems than just a nasal infection, such as pneumonia or another respiratory problem, and some bacteria are resistant to some antibiotics. If he is not getting better after 5 days, it would be a good idea to have a recheck for him, as he may need further treatment.
Add a comment to lucky's experience
Was this experience helpful?
Sofie
Pug
9 Years
0 found helpful
Has Symptoms
Arthritis, snoring, bad breath
My dog has experienced clear (and sometimes not clear) mucosal, gelatinous-consistency nasal discharges. She also spends a lot a of time clearing her throat trying to get it out. The same way we do when we have a nasal drip on the back of our throats. We took her to the vet and he prescribed her antibiotics and anti-inflammatory medicine. It helped a bit, but not much and has not gone away. It's been 18 months and the vet has not found anything in her blood work. What are your thoughts regarding over the counter antihistamines for her?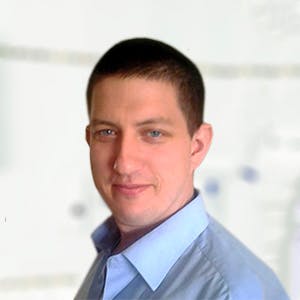 3320
Recommendations
Over the counter products like Benadryl (dosed at 1mg/lb up to three times per day) may be used if allergies are suspected; if Sofie is currently on any other medication or has had a reaction to any other medication, you should clear the use of Benadryl with your Veterinarian first. Regards Dr Callum Turner DVM
Add a comment to Sofie's experience
Was this experience helpful?
Lauren
Border Collie
15 Years
0 found helpful
Lauren has Arthritis, recently diagnosed early stage Kidney disease & middle stage Dementia, Cataracts also recently diagnosed, & hyperthyroidism all these symptoms developed in very short space of time. We have tried to keep a good routine for Lauren with gentle simulated activities & she seems to be coping well, but over the last few weeks she is unhappy about going out front door for walks or to go in the car etc, she's happier in the back garden, but over the last couple of days she has developed green mucus from one nostril & been sneezing more green mucus since last night. Lauren is too senior with the above mentioned health problems to go through evasive procedures with potential anaesthetic, but our vet (understandably) will NOT treat or diagnose without doing further tests. We are in a dilemma as tests could severely stress her (as any changes does) due to dementia, or she could pass away during any procedures etc. We love our girl with all our heart & soul, but feel that we are letting her down. Her diet is slow & iffy because of the dementia so unable to say whether this green discharge is affecting her eating. Would appreciate any advice please even if it's reassurance. Thank you warmest regards Beth & Lauren. X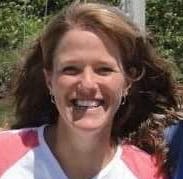 1611
Recommendations
Sometimes, with dogs in Lauren's situation, we try benign treatments to see if we can help the situation, knowing that we are making educated guesses without further testing. Lauren may have an infection or inflammation in her nostril, and it would seem reasonable to me to try antibiotics and/or anti-inflammatory medications to see if they can help her. That is something that you can discuss with your veterinarian, or perhaps seek a second opinion to make sure that everything possible is being done. I hope that she is okay.
Add a comment to Lauren's experience
Was this experience helpful?
Buddy
Boarde collie
14 Years
0 found helpful
My dog Buddy a 14 year old boarder border collie with diabetes has been sniffing for the last two weeks. I have taken him to the vet 3 times already. His one nostril is closed and eye on the same side.He is on antibiotics and they looked like they were working but then I noticed his nose closed again and his eyes had puss in them. I called the vet and he changed the medication and told me to continue. So I followed his view because he has been my vet for 3 dog and I trust him. A few days later I look at buddy and his 2nd eye lids are up. I rushed him back down and now he is on 3 different antibiotics. Eye drops and two different pill types. He is eating,Drinking and going to the bathroom. I'm asking on here just incase anyone has an idea of what is going on.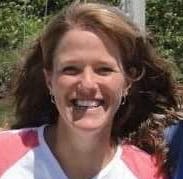 1611
Recommendations
Some causes for those signs might be a resistant infection, a fungal infection, or a growth or tumor in the nasal passages. Buddy may need further diagnostics, such as x-rays, a culture, or endoscopy to determine the cause of his problems. I'm not sure what medication he is on, but it sounds like your veterinarian is doing a good job treating for general things, and may just need your permission to do further testing at this point. I hope that all goes well for him.
Add a comment to Buddy's experience
Was this experience helpful?
Batman
Labrador
12 Years
0 found helpful
My dog has this nasal discharge for how many days now with blood in one side of his nose. Then he loss some appetite. And puffy red eyes. And also difficult in breathing sometimes. The only medical intervention I've tried is puting icepack near his nose bridge and giving him dextrose mixed with water.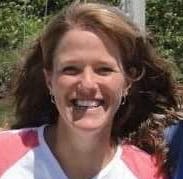 1611
Recommendations
Batman should be seen by a veterinarian to have his nose looked at try to determine what might be going on. He may have an infection, a fungal disease, or a tumor that needs attention. I hope that he is okay.
Add a comment to Batman's experience
Was this experience helpful?
Lilly
Golden retriever/yellow lab mix
5 Years
0 found helpful
My dog has experienced (clear) mucosal, gelatinous-consistency nasal discharges for more than two years. We had surgery performed on her nasal passages about 18 months ago. The problem went away for a short time following surgery but, over the past year, has returned and now is as bad as ever. She will paw at her nose on rare occasions but we have not noticed any other symptoms.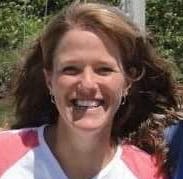 1611
Recommendations
Lily's ongoing problem may have something to do with what was found during her surgery, and if any biopsies were taken. If the problem is recurring, it would be best to follow up with her veterinarian, as they know her history and possible causes for the recurrence. I hope that she is okay.
Add a comment to Lilly's experience
Was this experience helpful?
ilea
Cocker Spaniel
5 Months
0 found helpful
Hello i have a 5 months old cocker she keeps on coughing sometimes gags she had diarriah acouple of days ago but t started to get better she threw up transparent liquid few times and she has a runny white boogers . But she is playful and eats very well .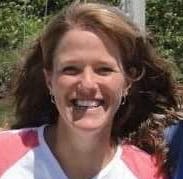 1611
Recommendations
If Ilea is coughing, vomiting and having diarrhea, it would be best to have her examined by a veterinarian. There are many contagious diseases that puppies are prone to, and many of them do require treatment. I hope that all goes well for her.
Add a comment to ilea's experience
Was this experience helpful?
Karma
Mix
8 Years
0 found helpful
My mixed breek Australian Shepherd has IMPA but is managed with small doses of Prednisone and Azathioprine. Since last November she has had a very wet fluid like sound in her lungs and she coughs through the phlegm and almost purrs sometimes as she lays down and it builds up. She will occasionally cough out a very thick but very clear clump of the mucus. She has always beena sneezy dog but we cannot determine where this is coming from. We have tried antibiotics which seem to help but it doesn't go away completely. Her activity level and demeanor is good/average to mildly lethargic.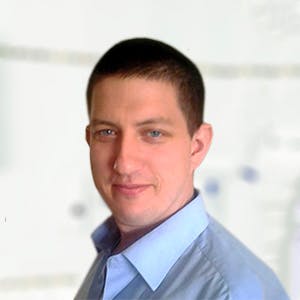 3320
Recommendations
If there is improvement with antibiotics, if just for a short time, you should consider having culture and sensitivity testing done just to check for potential infections; I cannot think of anything else to suggest in this case (in relation to immune-mediated polyarthritis) unfortunately. You may think about consulting a Specialist to get their take on the phlegm and clumps which are coming up. Regards Dr Callum Turner DVM
Add a comment to Karma's experience
Was this experience helpful?
Buttercup
Doodle
4 Months
0 found helpful
My 4 month old miniature doodle has thick yellowish discharge coming out of one nostril, will not eat and doesn't have her normal energy. What can I do? .........................................................................................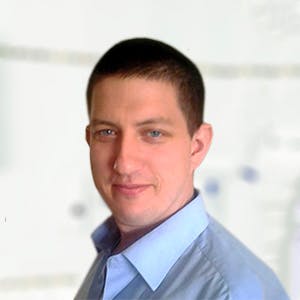 3320
Recommendations
A thick yellow discharge coming from the nose would normally indicate an infection, you should visit your Veterinarian for an examination and a course of antibiotics. Regards Dr Callum Turner DVM
Add a comment to Buttercup's experience
Was this experience helpful?
zues
Pug
8 Years
0 found helpful
Has Symptoms
tired sleepy slight loss of weight
my dog has kind of a white crust around one of his nostrils, what does this usually mean?
hes been on some medication for a cough a few weeks ago that has now stopped. i stopped the medication and seen the vets right away when he started peeing in the house and having diearea.
hes still hungry as can be but his regular food he has refused it even top dressed with wet food.
hes going to the vets tomorrow but ide like a rough idea what of it could be?

his eye are a little red and the vet prescribed me reactine. i have only given him half a tablet and not near as much as the vets prescribed. they have given him prednisone reactine and benelin dry cough.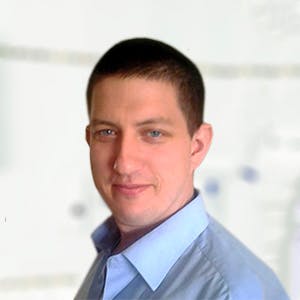 3320
Recommendations
It sounds like Zeus has an upper respiratory tract infection and the discharge is drying around the opening of the nose, these infections may also affect the eye on the same side as the discharge. If Zeus is refusing food, this may be caused by a dental issue which has extended up to the nasal cavity; however your Veterinarian will be able to tell you specifically what it is when they examine him tomorrow. Regards Dr Callum Turner DVM
Add a comment to zues's experience
Was this experience helpful?
Bailey
Pomeranian
10 Years
0 found helpful
My dog went in for a hair ball in her stomach/intestines surgery last Monday, when I saw her 1/2 hour after surgery she had blood coming out or around her nose. Vet said it was probably some spit up or splash from surgery. Well I picked up my dog on Thursday and she seems like she has a cold (really bad at night breathing) and there is bloody discharge since thursday though today (Monday) They put her on antibiotics and did a chest xray but it is not getting better. I'm so upset as they are saying she was congested when I brought her in and acting like they didn't see blood water coming out of her all this time! She has no other symptoms considering her stomach has stiches going all the way down (she is jumping, eating etc) However, Its worst at night she breaths fast and snores and sneezes. Help!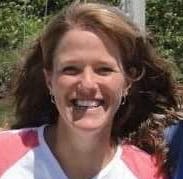 1611
Recommendations
Thank you for your email. I'm not sure the reason for the blood coming from around her nose, but she was probably intubated during the surgery, and she may have had some minor trauma from that. Since your veterinarian knows more details about her surgery and what might be going on with her, it would be best to follow up with them - she may need repeat xrays to evaluate her chest and airways. I hope that she recovers uneventfully.
Add a comment to Bailey's experience
Was this experience helpful?
Paco
Jack Russell Terrier
11 Years
0 found helpful
My senior pup has had a horrible cough for a few days. It got better and now he is sneezing a lot. It started with clear mucus but now it seems a little pink. I'm worried it is blood. What can this be? He is eating normal, just hasn't wanted to play much.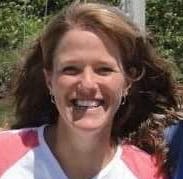 1611
Recommendations
Thank you for your question. I'm sorry that he is having this problem. Given his age, it would be best to have him examined by your veterinarian. They may want to take some x-rays to make sure that his lungs and heart are okay. I hope that he is okay.
Add a comment to Paco's experience
Was this experience helpful?
Tooter
Chihuahua
10 Days
1 found helpful
Dog is being treated for respiratory infection and has been on antibiotics for 1 week. He has 1 week left to the treatment, however the nasal mucus/discharge has gotten worse. Is this a sign that the infection is getting better and the mucus is just leave his lungs?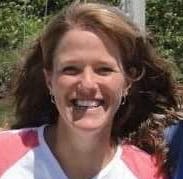 1611
Recommendations
Thank you for your email. Without examining Tooter, I can't say for sure, but I would expect the discharge to be getting better after one week of antibiotics. I'm not sure what his other signs were, or if he was having trouble breathing, but if he is having trouble breathing, he should be seen today for a recheck. If he is breathing well and seems comfortable and is eating otherwise, you should have him rechecked tomorrow to see why the discharge isn't getting better. Depending on what his diagnosis was and what his signs were, he may benefit from nebulization or coupage therapy to help clear the mucus from his lungs - you can talk to your veterinarian about that, and whether it will help. I hope that he improves!
Add a comment to Tooter's experience
Was this experience helpful?
Bandit
German Shepherd Dog
6 Years
0 found helpful
My dog keeps having orange discharge from his right nostril. I've been away from home for school so I haven't gotten to take a look at him until now. Apparently he's been having some discharge since end of November. He was taken to the vet and given allergy meds, but they didn't seem to help much. He's eating normally but a lot less active than usual. Sometimes it sounds like he's trying to blow his nose. I tried to use some steam from hot water to help him breathe, but not sure if that helped either.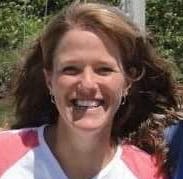 1611
Recommendations
Thank you for your question. He should be seen by your veterinarian for a recheck, as he may be having more complicated problems with that nostril. Dogs do develop growths and infections in their sinus cavities, and he may need an x-ray of his skull to rule out any other problems. He may also need a different anti-histamine, but your veterinarian would need to examine him to determine the best course of action.
I'm going thru this with my dog Nitro. The vet even took an xray still not sure he is on antibiotics and a sreriod he is a little better but not much. He has labored breathing and pink stocky stringlike discharge from one notral white dischargefrfom one eye. He is very inactive. Don't know what to do
I took my dog back to the vet a second time and they put him on antibiotics and some steroids. He's been on them for almost a month now, but has not gotten better.
Add a comment to Bandit's experience
Was this experience helpful?
Jeter
Labrador Retriever
11 Years
0 found helpful
My dog is gagging , runny nose of yellow green mucous, pees a lot. The vet thought it was allergy or urinanry infection. However the antibiotics didnt do much. He is 11 years old. However he still eats and loves to go for a walk. I don't know if it's a bad allergy or something is stuck in his throat or nose or if there is an infection . Please help thanks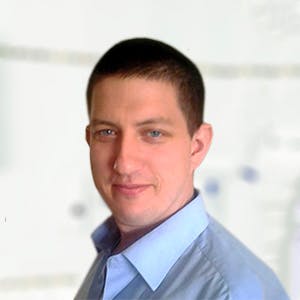 3320
Recommendations
Yellow to green nasal discharge may be due to an infection either primary or secondary to something else like a foreign body or tooth root abscess; allergies normally present with a clear discharge which may be watery or thick. Without examining Jeter, I cannot say whether the cause is infectious (most likely something going on), foreign object, parasites, allergies, dental issues, other irritation (cleaning products etc…) among other causes. I would suggest taking a swab of the nasal discharge and sending it for culture and sensitivity. Regards Dr Callum Turner DVM
Add a comment to Jeter's experience
Was this experience helpful?
Jazzy
German Shepherd Dog
10
1 found helpful
My GSD, Jazzy, has a clear, watery discharge from both nostrils; no blood, no fever, no eye discharge, occ sneezing, some snorting (reverse sneezing maybe?), mouth breathing. No distortion of her nose or muzzle, no pawing at her nose. I was able to hear mucus moving around in her nose/sinuses? when she breathed - that seemed to stop/let up for two days - now it's back as bad as when it started. This started sudden onset one month ago - it hasn't gotten worse than the first day it started, but varies in intensity - seems to get better than back to being 'worse'. Jazzy is my constant companion so I'm very aware of onset/symptoms. We live on a farm - foxes, rabbits, skunks, voles, mice around. No difference in appetite, drinking, urinating, bowel movements. I've cut back on our walks due to this, but otherwise she seems 'normal'. I've been using a humidifier at night for her - but the sound of mucus moving in nose is back, so doesn't seem to be helping. She's very itchy also - found now red tumors/spots, no fleas, no hot spots - nothing. Just scratches a lot - seems to go along with the nose, but might be dry skin. thank you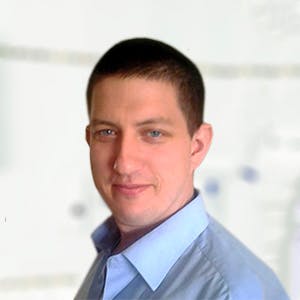 3320
Recommendations
Clear nasal discharge may be caused by a few different causes which may include allergies, irritants, infections (usually thick and purulent), parasites, foreign objects, tumours among other causes. You could try Jazzy on Benadryl 1mg/lb three times per day to see if there is any improvement in the nose or skin; humidifying the air is a good starting point to help loosen any mucus but an underlying cause needs to be determined. Try to think if you are using anything different at home or on the farm which may be causing some irritation to Jazzy, may be something which you started using before the symptoms started. Regards Dr Callum Turner DVM
Add a comment to Jazzy's experience
Was this experience helpful?
Bentley
Leonberger
7 Months
1 found helpful
My dog has a thick green nasel discharge, he hasn't lost his appetite and is still interested in playing. He had a slight cough as if he was clearing his throat, which has now gone and the runny nose has now started.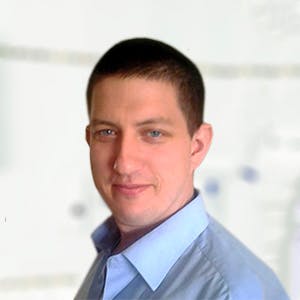 3320
Recommendations
Nasal discharge like you are describing may be caused by an infection, foreign body and dental issues; you would need to visit your Veterinarian for an examination to confirm and to receive antibiotics if required based on their findings. I cannot recommend any at home treatment for this. Regards Dr Callum Turner DVM
Add a comment to Bentley's experience
Was this experience helpful?