What is Nasal Discharge?
If your dog is showing other symptoms such as increased body temperature, lack of appetite, excessive sleepiness, or other abnormal behavior, you should see a veterinarian right away. In most cases, nasal discharge is found to be an allergy or upper respiratory infection such as bronchitis or pneumonia. Less frequently, lower respiratory issues can involve the bronchi or trachea.
Other causes such as dental disease, neoplasia, trauma, foreign bodies in the nasal passage, and fungal infection are not as common, but possible. Nasal infections and other upper respiratory infections affect brachycephalic (flat-faced) dogs more than others. Some of these dogs include Shih Tzus, Pugs, French or English Bulldogs, Boston Terriers, and Pekingese.
Nasal discharge is a common condition in dogs, and may not be a condition at all. Some dogs just get runny noses once in awhile. However, if your dog's nose is any color besides clear or if he has other symptoms or has a hard time breathing, you should make an appointment for your dog to see a veterinarian as soon as possible. Nasal discharge may be caused by allergies, respiratory virus (parainfluenza, adenovirus, or distemper), parasitic infestation, or even dental problems.
Book First Walk Free!
Symptoms of Nasal Discharge in Dogs
The signs of nasal discharge in dogs vary depending on the cause of the discharge. Many dogs can have a runny nose for no reason whatsoever at times and you may not even notice anything except a wet nose. In that case, there is no need to contact a veterinary professional. However, you should make an appointment if your dog also has any of these symptoms:
Wet, runny nose for longer than 24 hours
Red, swollen or puffy eyes
Loud breathing
Panting
Bad breath
Rubbing or pawing at nose and face
Head shaking
Trouble breathing through nose
Coughing
Appetite loss
Agitation
Depression
General malaise
Types
The type of nasal discharge can be helpful in determining the condition so you should tell the veterinarian if your dog's runny nose looks like any of these:
Hemorrhagic (bloody) is usually caused by trauma or dental disease
Serous (watery, thin, clear) is usually just an allergy
Mucous (thick) may be yellow or white and is accompanied by inflammation
Purulent (green or yellow) is usually caused by bacterial infections
Constant or intermittent
Both nostrils involved or just one
Causes of Nasal Discharge in Dogs
Allergies usually do not cause any other symptoms besides clear nasal discharge, runny eyes, sneezing, and coughing; this condition usually happens seasonally from allergens like pollens, grass, or mold
Infections are usually more noticeable due to the color of the discharge (yellow or green) and the other symptoms such as malaise, fever, and general ill behavior
Foreign bodies can include anything from a stick to a rock, or even a bug or other strange items
Tumors usually only occur in older dogs that are over eight years of age. There is usually a bloody discharge and deformity, weight loss, and overall weakness
Diagnosis of Nasal Discharge in Dogs
To diagnose nasal discharge in dogs, your veterinarian will need to do a complete physical examination including vital signs, weight, general coat condition, palpation, and auscultation. In addition, a sample of the discharge will be taken for microscopic evaluation and cultures. The veterinarian may also use an endoscope to look into your dog's airway through the nasal passage. Your dog will be under general anesthesia for this examination. Also, laboratory tests will be performed such as a urinalysis, fecal exam, and blood tests. Finally, chest x-rays will be done to check the lungs and the veterinarian may also want to get a CT scan, ultrasound, and MRI if needed.
Treatment of Nasal Discharge in Dogs
The treatment for nasal discharge will first include oxygen therapy if your dog is having trouble breathing. Further treatment depends on the cause of the condition.
Allergies
Allergies are usually treated with antihistamines, corticosteroids, and eliminating the allergen as much as possible.
Infections
Bacterial infection is usually treated with antibiotics, fungal infection is treated with antifungals, and parasites are treated with anti-parasitic medication. If your dog has pneumonia or another serious lung infection, the veterinarian may decide to keep him overnight for breathing treatments and observation.
Foreign Body
Depending on the item in your dog's nasal passage and how far it is embedded in his nose, the veterinarian will try to remove it with a clamp. However, in some cases, surgical removal is necessary.
Tumor
While uncommon, a tumor in a dog's nasal passage is usually malignant (cancer). The treatment is surgical removal of the tumor, followed by chemotherapy.
Recovery of Nasal Discharge in Dogs
Most cases of nasal discharge have excellent prognoses. However, if your dog has a malignant tumor, the chance for survival past one year is low. The sooner you get treatment the better, so it is always important to see the veterinarian right away if your dog has a bloody discharge from the nose.
Nasal Discharge Questions and Advice from Veterinary Professionals
Paco
Jack Russell Terrier
11 Years
0 found helpful
My senior pup has had a horrible cough for a few days. It got better and now he is sneezing a lot. It started with clear mucus but now it seems a little pink. I'm worried it is blood. What can this be? He is eating normal, just hasn't wanted to play much.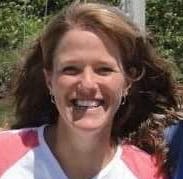 502
Recommendations
Thank you for your question. I'm sorry that he is having this problem. Given his age, it would be best to have him examined by your veterinarian. They may want to take some x-rays to make sure that his lungs and heart are okay. I hope that he is okay.
Add a comment to Paco's experience
Was this experience helpful?
Tooter
Chihuahua
10 Days
0 found helpful
Dog is being treated for respiratory infection and has been on antibiotics for 1 week. He has 1 week left to the treatment, however the nasal mucus/discharge has gotten worse. Is this a sign that the infection is getting better and the mucus is just leave his lungs?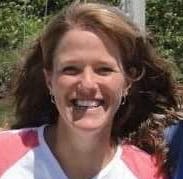 502
Recommendations
Thank you for your email. Without examining Tooter, I can't say for sure, but I would expect the discharge to be getting better after one week of antibiotics. I'm not sure what his other signs were, or if he was having trouble breathing, but if he is having trouble breathing, he should be seen today for a recheck. If he is breathing well and seems comfortable and is eating otherwise, you should have him rechecked tomorrow to see why the discharge isn't getting better. Depending on what his diagnosis was and what his signs were, he may benefit from nebulization or coupage therapy to help clear the mucus from his lungs - you can talk to your veterinarian about that, and whether it will help. I hope that he improves!
Add a comment to Tooter's experience
Was this experience helpful?
Bandit
German Shepherd Dog
6 Years
0 found helpful
My dog keeps having orange discharge from his right nostril. I've been away from home for school so I haven't gotten to take a look at him until now. Apparently he's been having some discharge since end of November. He was taken to the vet and given allergy meds, but they didn't seem to help much. He's eating normally but a lot less active than usual. Sometimes it sounds like he's trying to blow his nose. I tried to use some steam from hot water to help him breathe, but not sure if that helped either.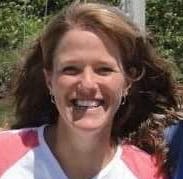 502
Recommendations
Thank you for your question. He should be seen by your veterinarian for a recheck, as he may be having more complicated problems with that nostril. Dogs do develop growths and infections in their sinus cavities, and he may need an x-ray of his skull to rule out any other problems. He may also need a different anti-histamine, but your veterinarian would need to examine him to determine the best course of action.
I'm going thru this with my dog Nitro. The vet even took an xray still not sure he is on antibiotics and a sreriod he is a little better but not much. He has labored breathing and pink stocky stringlike discharge from one notral white dischargefrfom one eye. He is very inactive. Don't know what to do
I took my dog back to the vet a second time and they put him on antibiotics and some steroids. He's been on them for almost a month now, but has not gotten better.
Add a comment to Bandit's experience
Was this experience helpful?
Jeter
Labrador Retriever
11 Years
0 found helpful
My dog is gagging , runny nose of yellow green mucous, pees a lot. The vet thought it was allergy or urinanry infection. However the antibiotics didnt do much. He is 11 years old. However he still eats and loves to go for a walk. I don't know if it's a bad allergy or something is stuck in his throat or nose or if there is an infection . Please help thanks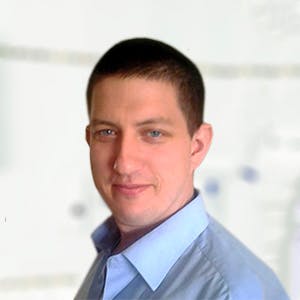 2001
Recommendations
Yellow to green nasal discharge may be due to an infection either primary or secondary to something else like a foreign body or tooth root abscess; allergies normally present with a clear discharge which may be watery or thick. Without examining Jeter, I cannot say whether the cause is infectious (most likely something going on), foreign object, parasites, allergies, dental issues, other irritation (cleaning products etc…) among other causes. I would suggest taking a swab of the nasal discharge and sending it for culture and sensitivity. Regards Dr Callum Turner DVM
Add a comment to Jeter's experience
Was this experience helpful?
Jazzy
German Shepherd Dog
10
1 found helpful
My GSD, Jazzy, has a clear, watery discharge from both nostrils; no blood, no fever, no eye discharge, occ sneezing, some snorting (reverse sneezing maybe?), mouth breathing. No distortion of her nose or muzzle, no pawing at her nose. I was able to hear mucus moving around in her nose/sinuses? when she breathed - that seemed to stop/let up for two days - now it's back as bad as when it started. This started sudden onset one month ago - it hasn't gotten worse than the first day it started, but varies in intensity - seems to get better than back to being 'worse'. Jazzy is my constant companion so I'm very aware of onset/symptoms. We live on a farm - foxes, rabbits, skunks, voles, mice around. No difference in appetite, drinking, urinating, bowel movements. I've cut back on our walks due to this, but otherwise she seems 'normal'. I've been using a humidifier at night for her - but the sound of mucus moving in nose is back, so doesn't seem to be helping. She's very itchy also - found now red tumors/spots, no fleas, no hot spots - nothing. Just scratches a lot - seems to go along with the nose, but might be dry skin. thank you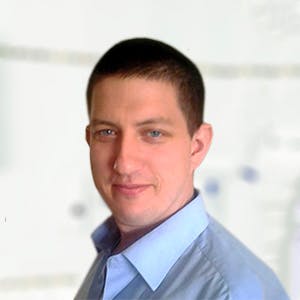 2001
Recommendations
Clear nasal discharge may be caused by a few different causes which may include allergies, irritants, infections (usually thick and purulent), parasites, foreign objects, tumours among other causes. You could try Jazzy on Benadryl 1mg/lb three times per day to see if there is any improvement in the nose or skin; humidifying the air is a good starting point to help loosen any mucus but an underlying cause needs to be determined. Try to think if you are using anything different at home or on the farm which may be causing some irritation to Jazzy, may be something which you started using before the symptoms started. Regards Dr Callum Turner DVM
Add a comment to Jazzy's experience
Was this experience helpful?
Bentley
Leonberger
7 Months
0 found helpful
My dog has a thick green nasel discharge, he hasn't lost his appetite and is still interested in playing. He had a slight cough as if he was clearing his throat, which has now gone and the runny nose has now started.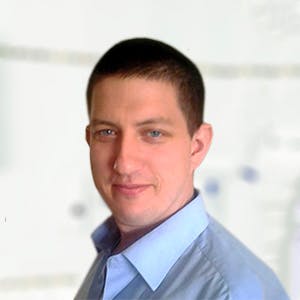 2001
Recommendations
Nasal discharge like you are describing may be caused by an infection, foreign body and dental issues; you would need to visit your Veterinarian for an examination to confirm and to receive antibiotics if required based on their findings. I cannot recommend any at home treatment for this. Regards Dr Callum Turner DVM
Add a comment to Bentley's experience
Was this experience helpful?
Dalgomie
english dog
6 Months
0 found helpful
Has Symptoms
lost appetite green mucus in his nose
Good day. Im Cricelle i have a pet dog, named Dalgomie. He is very special to us. But one of these days he became sick. He lost his appetite. He cant stand or walk. I know his sick but i dont know what is it. He also have a green liquid on his both nostrils and also in his eyes. What sick he have? Please help me. Thank you.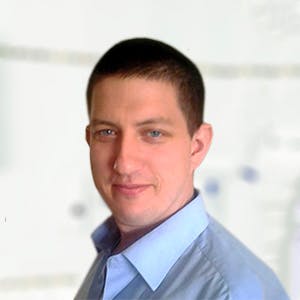 2001
Recommendations
Green nasal discharge and a loss of appetite may be attributable to an upper respiratory tract infection which in turn may cause weakness. Feeding with warm wet food (like you would warm up baby food) may encourage a little appetite and Dalgomie would most likely require antibiotics from their Veterinarian. Regards Dr Callum Turner DVM
Add a comment to Dalgomie's experience
Was this experience helpful?