What is Spleen and Liver Hemangiosarcoma?
Liver and spleen hemangiosarcomas are typically diagnosed in elderly dogs; however, they can occur at any age. The cancer appears at a slightly elevated rate in male dogs over female dogs, and is more commonly found in the Boxer, English Setter, German Shepherd, Golden Retriever, Great Dane and Pointer breeds. Because these tumors occur within blood vessels, there is a risk of the tumor(s) rupturing and causing internal hemorrhage. For this reason, some dogs may die of sudden hemorrhage before the cancer is diagnosed. Because of the rapid rate of metastasis, there is also a risk of the cancer having spread, particularly to the brain or heart, before the cancer is diagnosed.
Hemangiosarcoma is an incurable malignant cancer forming a tumor or tumors in the cells that form the inner lining of blood vessels and can occur in the liver or spleen. This cancer metastasizes at a rapid rate and affected dogs have limited survival time.
Spleen and Liver Hemangiosarcoma Average Cost
From 367 quotes ranging from $3,000 - $16,000
Symptoms of Spleen and Liver Hemangiosarcoma in Dogs
Weight loss
Wasting
Weakness
Lameness
Collapse
Muscle incoordination
Partial loss of muscle control
Seizures
Dementia, confusion
Pale mucous membranes due to internal bleeding
Acute blood loss
Palpable or visible abdominal mass
Rapid heartbeat
Abdominal swelling due to fluid buildup
Excessive bruising
Top
Causes of Spleen and Liver Hemangiosarcoma in Dogs
The cause of internal hemangiosarcoma in the liver and spleen is unknown.
Top
Diagnosis of Spleen and Liver Hemangiosarcoma in Dogs
In order to aid your veterinarian in diagnosis, you must provide your veterinarian with your dog's medical history as well as a thorough reporting of the onset of symptoms, including as much detail about the symptoms and their severity as possible. Based on the symptoms provided, your veterinarian will be able to discern which internal organs are being affected and differentiate between other possible conditions.
A chemical blood profile will be conducted in order to measure chemical aspects of your dog's blood; particularly, urea, nitrogen and creatinine levels will shed light on your dog's kidney function and albumin, bilirubin and other protein levels will assess the functioning of your dog's liver. A complete blood count, measuring red and white blood cell as well as platelet levels, will determine if your dog has anemia or a low platelet count, both of which are signs of the disorder. A urinalysis is another important tool for assessing kidney health, and your veterinarian will be looking for high levels protein and bilirubin in your dog's urine.
If these tests confirm compromised liver and kidney functioning, your veterinarian will likely move on to imagining in order to obtain a diagnosis. X-rays will likely be taken in order to view a possible mass in the abdomen or the presence of a buildup of abdominal fluid. Further, x-rays may be taken if metastasis is suspected and can reveal the extent that cancer has spread. The spleen and the liver may be assessed further by ultrasound, and EKG, or echocardiography, may be utilized if there is a buildup of fluid around the heart in order to detect compromised heart functioning due to a cancerous mass. Often a diagnosis will be confirmed by fine needle aspiration biopsy that will be sent to the lab for analysis.
Top
Treatment of Spleen and Liver Hemangiosarcoma in Dogs
When determining your dog's treatment plan, you will need to discuss survival time with your veterinarian. There is no cure for liver and spleen hemangiosarcoma. With aggressive treatments, your dog's survival time may be up to 1 year after the development of the cancer and that time decreases to just a few months if untreated.
Initial treatment will involve IV fluids and blood transfusions in order to stabilize and maintain fluid levels as well as manage anemia. In some cases, in order to prolong your dog's life, a tumor on the spleen may be removed along with the surrounding tissue, which may include the entire spleen. If this surgical treatment is possible, it alone can extend your dog's life for two to three months. Surgery may be complemented with chemotherapy in order to delay the spread of the cancer, and may increase survival time. The life expectancy of dogs that have undergone both successful surgical treatment and chemotherapy is an average of 7 to 9 months, with 10% of dogs surviving past one year. These treatments are designed to decrease discomfort in your dog as you are prolonging its life; however, some owners may opt for euthanasia, as there is no cure.
Top
Worried about the cost of Spleen Liver Hemangiosarcoma treatment?
Pet Insurance covers the cost of many common pet health conditions. Prepare for the unexpected by getting a quote from top pet insurance providers.
Recovery of Spleen and Liver Hemangiosarcoma in Dogs
For dogs in treatment for liver and spleen hemangiosarcoma, close monitoring at home and frequent follow-up visits will be necessary. After surgery, your dog will be sore, and it will be necessary to restrict activity in order to avoid sudden hemorrhage. To promote rest, provide your dog with a quiet, comfortable place away from stimuli. Your veterinarian may prescribe pain medication as a part of the palliative treatment program. Be sure to follow directions and administer as prescribed.
Top
Spleen and Liver Hemangiosarcoma Average Cost
From 367 quotes ranging from $3,000 - $16,000
Top
Spleen and Liver Hemangiosarcoma Questions and Advice from Veterinary Professionals
Gozer
Shih Tzu terrier mix
9 Years
35 found helpful
35 found helpful
Our dog had a splenectomy after his spleen ruptured due to hemangiosarcoma. It has been 7 days since the surgery and he is recovering well. We have an appointment for suture removal and to see an oncologist next week which will be 12 days post surgery. My question is: How soon should we start chemotherapy? Should we try to schedule an appointment with an oncologist sooner? Our dog also has an enlarged heart and murmur but after doing an echocardiogram, they do not feel as though he needs heart meds at this time.
July 18, 2018
Gozer's Owner
---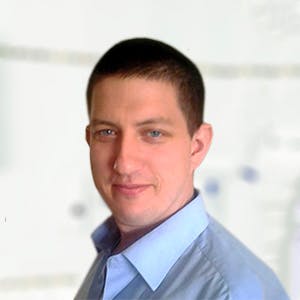 35 Recommendations
Twelve days is not an unreasonable amount of time after surgery to consider chemotherapy, although it shouldn't be left any longer. When it comes to an enlarged heart, it is usually best to wait for symptoms to start and some medication used for medical management are contraindicated in asymptomatic patients. Regards Dr Callum Turner DVM
July 19, 2018
Thanks for your response, it is greatly appreciated. I have found the dialog in this forum to be helpful while I have been trying to learn more about hemangiosarcoma so I thought I would share Gozer's experience in case it helps someone else and their beloved family member. Gozer is a 14 lb, approximately 9 year old (he was a stray) shih tzu/ terrier mix. He does have a heart murmur and an enlarged heart due to a leaky mitral valve but is not at a stage requiring heart medication. He was his normal self on Tuesday July 10, but by late afternoon/ early evening he was slightly lethargic and a couple of times that night he mis stepped (slight loss of coordination). He still wanted treats on Tuesday evening. Wednesday morning (July 11) he was still lethargic but eagerly wanted a treat. In addition, it seemed as though he was taking very deep breathes ever 30 respirations or so. Our local vet allowed us to bring him in first thing Wednesday morning (9:30 am)and noted that his gums were pale. A red blood cell count was on the low end of normal limits. During the weekend before that Wednesday, all 4 of our dogs had slightly runny stools (I assume due to a new treat they had), so I was thinking it may have had something to do with that. Gozer's belly also felt a little tight (which we later found Gozer's belly was distended), but he is a little overweight, so we weren't sure what we were feeling. We were sent home with an antibiotic. While at the vet clinic shopping plaza, Gozer did not seem to want to walk around much and would stop often (not to smell anything, just in needing to rest). This is highly unusual for him as he loves to go places and walk around smelling the surroundings. When we got home, I put the antibiotic in his favorite treat (small ball of canned dog food), but he was reluctant to eat it. Gozer has NEVER refused a food item. Basically, I would categorize him as 'pig' as normally he has a great appetite. After that, Gozer spent a lot of time in his quiet place (dog bed in our closet where he often goes during thunderstorms and fireworks). I went to check on him and noticed urine spots on the bed. We have a doggie door and the dogs can go out at any time into their fenced in yard. Whenever there have been 'accidents' in the house, they have been due to marking, not really having accidents so the urine on the dog bed where he was sleeping was highly unusual. So, I called the internal medicine specialist office that had recently done the echocardiogram for his heart. They did not have any openings that day, but the receptionist let me talk to the doctor who did his heart work up two weeks before. I described to her what we were seeing and she squeezed us in that afternoon at 2pm. The specialist did blood work and an ultrasound that showed a ruptured spleenic mass, which meant Gozer was bleeding internally. The news was devastating as they explained to us that it most likely meant hemangiosarcoma and explained the options of 1) surgery to remove the spleen which had a survival rate of as short as 2 weeks to 2 months, 2) surgery with chemo that may extend the life to 4-6 months or maybe a little longer 3) send him home with a Chinese herb, or 4) euthanasia. They also already had a surgeon available to talk to us and would do the surgery immediately. They also explained that quality of life was usually very good with the surgery and chemo option. We elected to go ahead with the surgery. The surgery was completed before we arrived home (1 hour) and the doctor called to us to say that it all went well and that it did not appear that any other areas were effected, but they removed the spleen and took a liver biopsy. We were to wait for the path report to know for sure if it was malignant and if it was in the liver as well. Gozer stayed at the vet for almost 48 hours, where his heart was monitored due to heart arrythymia being a common occurance with the surgery. Gozer did develop the heart arrhythmia and was put on a lidocaine drip to treat the irregular heart beat. Gozer did not eat anything during his vet stay nor did he defecate, but the vet said that isn't that unusual and that Gozer will probably start eating at home. When we picked him up, he looked wiped out but wagged his tail when we we took him outside and he licked our faces (what a happy moment for us!). When we got home, I made some small balls of ground chicken and microwaved them. We offered them after they cooled and Gozer quickly ate the microwaved ground meatballs within 10 minutes of being home. He also went outside and defecated. In the past, Gozer did not seem to do well on tramadol (he had a benign thyroid tumor removed a few months ago), so the vet put him on gabapentin for pain. We are absolutely delighted at how quickly Gozer was back to his normal happy self, It was amazing how quickly (about 4 days) he recuperated after having his spleen removed. Unfortunately the path report did show that the spleen had hermangiosarcoma but the liver showed no metasis of the hemangiosarcoma. On Tuesday July 24, Gozer had his sutures removed and we met with the Oncologist who explained the options and that a good quality of life was the priority. Gozer had his first chemotherapy (doxorubicin) following blood work that same day (13 days post surgery). My understanding is that he sat on a tech's lap while getting the chemo through an IV which took about 15 minutes. He was also sent home with a probiotic, an antibiotic, and a anti nausea pill. That first chemo was yesterday and I am pleased to say that you would never know it, Gozer is still his happy. active self. The current plan is to have 6 rounds of chemo, done every 3 weeks. The fourth chemo will be preceded by a workup (blood, ultrasound), to evaluate how his body is doing. Likwise, we are to meet with a holistic practioner at the oncologist office to discuss options of YB and a mushroom extract to augment the chemo to help set Gozer up for success. I will keep posting how he is doing and the treatments he gets in case it helps someone. But, so far, so good! Gozer is doing incredibly well out spleenectomy and his first chemo session. He's a happy, tail wagging, treat begging, active little dog that brings us a lot us a lot of joy. BTW, he is also still playing with our other 3 dogs.
July 25, 2018
Gozer's Owner
Was this experience helpful?
Zeke
Goldendoodle
11 Years
4 found helpful
4 found helpful
My dog had a splenectomy after his spleen ruptured due to hemangiosarcoma and recovered well from surgery followed by chemo. Three months after surgery, he was showing signs of a bleed. He was clenching his stomach. I gave him several "emergency pills" from the Yunnan Baiyao packet, and he quit clenching after an hour. But he was lethargic and just layed around, never getting up. In this case, is it recommended to take a dog to the ER. Is a blood transfusion advisable? I always thought that this is just how it ends with hemangiosarcoma. But now I'm wondering, could a blood transfusion fixed this for at least a while. He was so happy up until this point. I wasn't sure what to do so I just layed with him for 5 days where he would periodically pant a lot, but continued to drink water and was very bright eyed. I never considered what my options were if there were a bleed and there was no protocol set by the vet. What would you recommend to do in this situation?
June 27, 2018
Zeke's Owner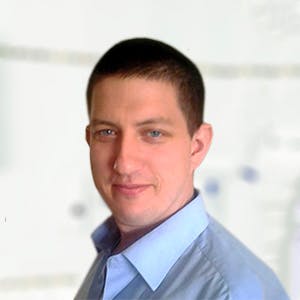 4 Recommendations
You should visit a Veterinarian regardless for an examination to determine the severity of this latest bleed and to determine if there has been a significant loss of blood volume; without examining Zeke myself I cannot give you any specific advice, but be prepared if your Veterinarian advises you it is time. Regards Dr Callum Turner DVM
June 27, 2018
Was this experience helpful?
Spleen and Liver Hemangiosarcoma Average Cost
From 367 quotes ranging from $3,000 - $16,000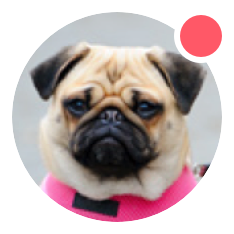 Need pet insurance?