What is Spleen and Liver Hemangiosarcoma?
Liver and spleen hemangiosarcomas are typically diagnosed in elderly dogs; however, they can occur at any age. The cancer appears at a slightly elevated rate in male dogs over female dogs, and is more commonly found in the Boxer, English Setter, German Shepherd, Golden Retriever, Great Dane and Pointer breeds. Because these tumors occur within blood vessels, there is a risk of the tumor(s) rupturing and causing internal hemorrhage. For this reason, some dogs may die of sudden hemorrhage before the cancer is diagnosed. Because of the rapid rate of metastasis, there is also a risk of the cancer having spread, particularly to the brain or heart, before the cancer is diagnosed.
Hemangiosarcoma is an incurable malignant cancer forming a tumor or tumors in the cells that form the inner lining of blood vessels and can occur in the liver or spleen. This cancer metastasizes at a rapid rate and affected dogs have limited survival time.
Book First Walk Free!
Symptoms of Spleen and Liver Hemangiosarcoma in Dogs
Weight loss
Wasting
Weakness
Lameness
Collapse
Muscle incoordination
Partial loss of muscle control
Seizures
Dementia, confusion
Pale mucous membranes due to internal bleeding
Acute blood loss
Palpable or visible abdominal mass
Rapid heartbeat
Abdominal swelling due to fluid buildup
Excessive bruising
Causes of Spleen and Liver Hemangiosarcoma in Dogs
The cause of internal hemangiosarcoma in the liver and spleen is unknown.
Diagnosis of Spleen and Liver Hemangiosarcoma in Dogs
In order to aid your veterinarian in diagnosis, you must provide your veterinarian with your dog's medical history as well as a thorough reporting of the onset of symptoms, including as much detail about the symptoms and their severity as possible. Based on the symptoms provided, your veterinarian will be able to discern which internal organs are being affected and differentiate between other possible conditions.
A chemical blood profile will be conducted in order to measure chemical aspects of your dog's blood; particularly, urea, nitrogen and creatinine levels will shed light on your dog's kidney function and albumin, bilirubin and other protein levels will assess the functioning of your dog's liver. A complete blood count, measuring red and white blood cell as well as platelet levels, will determine if your dog has anemia or a low platelet count, both of which are signs of the disorder. A urinalysis is another important tool for assessing kidney health, and your veterinarian will be looking for high levels protein and bilirubin in your dog's urine.
If these tests confirm compromised liver and kidney functioning, your veterinarian will likely move on to imagining in order to obtain a diagnosis. X-rays will likely be taken in order to view a possible mass in the abdomen or the presence of a buildup of abdominal fluid. Further, x-rays may be taken if metastasis is suspected and can reveal the extent that cancer has spread. The spleen and the liver may be assessed further by ultrasound, and EKG, or echocardiography, may be utilized if there is a buildup of fluid around the heart in order to detect compromised heart functioning due to a cancerous mass. Often a diagnosis will be confirmed by fine needle aspiration biopsy that will be sent to the lab for analysis.
Treatment of Spleen and Liver Hemangiosarcoma in Dogs
When determining your dog's treatment plan, you will need to discuss survival time with your veterinarian. There is no cure for liver and spleen hemangiosarcoma. With aggressive treatments, your dog's survival time may be up to 1 year after the development of the cancer and that time decreases to just a few months if untreated.
Initial treatment will involve IV fluids and blood transfusions in order to stabilize and maintain fluid levels as well as manage anemia. In some cases, in order to prolong your dog's life, a tumor on the spleen may be removed along with the surrounding tissue, which may include the entire spleen. If this surgical treatment is possible, it alone can extend your dog's life for two to three months. Surgery may be complemented with chemotherapy in order to delay the spread of the cancer, and may increase survival time. The life expectancy of dogs that have undergone both successful surgical treatment and chemotherapy is an average of 7 to 9 months, with 10% of dogs surviving past one year. These treatments are designed to decrease discomfort in your dog as you are prolonging its life; however, some owners may opt for euthanasia, as there is no cure.
Recovery of Spleen and Liver Hemangiosarcoma in Dogs
For dogs in treatment for liver and spleen hemangiosarcoma, close monitoring at home and frequent follow-up visits will be necessary. After surgery, your dog will be sore, and it will be necessary to restrict activity in order to avoid sudden hemorrhage. To promote rest, provide your dog with a quiet, comfortable place away from stimuli. Your veterinarian may prescribe pain medication as a part of the palliative treatment program. Be sure to follow directions and administer as prescribed.
Spleen and Liver Hemangiosarcoma Questions and Advice from Veterinary Professionals
Spike
Boxer-Bulldog
12 Years
0 found helpful
Hello, my 12 year old Boxer-Bulldog began feeling hot like he was running a fever about 4 weeks ago and a little slow/responsive than normal. I have him his Rimadyl I had for a knee issue that comes-goes and he seemed to shake the fever to only have it return the following weekend. This time he was more lethargic and hotter which was more noticeable than the week before. I gave him the Rimadyl again, and again he bounced back. During that week I noticed he wasn't eating much so I tried soft dog food which got him eating again, but the following day (Thursday)he had severe gas follow by diarrhea. By Saturday it had not let up, and he vomited for the first time then laid down and would not get back up. He was very unresponsive and had the high fever once again, so I took him in to the vet. It was night/day difference however when I got his leash and he was going to go for ride. The ER Vet is a whole story in itself, but they did do blood work which came back fairly normal outside of signs of an infection. They gave him a shot (Cerenia 10mg) and prescription (Metronidazole 250mg x21). As the day progressed, he seemed better but his sister (litter mate) started in with the severe diarrhea so I split the prescription between the two the next few days. Both cleared up. By the following Saturday, Spike I noticed looked very swollen in his stomach area, but was still acting fine. The next day, the fever returned and he was very lethargic and you could see it in his eyes something was off. After the experience at the ER Vet, I elected to take him in on Monday to a regular vet. That appointment, they put a syringe in the swollen abdomen and they quickly filled with blood. They recommended putting him down as they believe he has cancer and the tumor ruptured causing him to have internal bleeding. They said he could collapse at any moment, or would be suffering and in extreme pain in the next few days. Since then it has been a full week, he does not show any severe symptoms as explained to me or on this website outside of the pale gums and swollen abdomen. The only change I have seen is over the past couple of days his legs/feet have become extremely swollen. Outside of these physical features, he is still eating great, going outside regularly and function in that aspect as well, still perks up for treats, wanting to go for walks, or any other key words. He gets up and down the stairs regularly, on and off the bed, and even others view him as being himself. I'm at a total crossroad on knowing what is right or wrong with him. It's clear he is 12 years old and there is something severely wrong with him, but at the same time I am hopeful we still have time with him and possibly something can be done to remove the excess fluids somehow, as I can see that extra weight is taking a toll on him, but he doesn't appear to be suffering to make the decision to end his life. At this point, I honestly do not know if I can trust my local vets to provide the care for him if it is even an option. I would like try to seek a second opinion, but I am hoping for some down to earth straight up honest advise here on his prognosis and not spend another large sum of money on a vet that only wants to run test after test to tell me what they already know. If the tests are actually going to benefit his life, then I'm more than happy to invest in that treatment. If his time is as limited as the last vet determined without all the tests, then I'm prepared to make that decision too. Thank you so much for your help!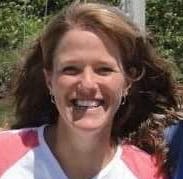 1371
Recommendations
If your veterinarian suspects that Spike has a hemangiosarcoma in his abdomen, the prognosis for long term survival is very poor. I'm not sure that you need to make the decision right away if he is still eating and playing and seems happy, but you will probably need to in the near future, sadly. The only test that I think might be of great value would be an ultrasound, as they will be able to visualize his spleen and liver and confirm whether this is actually the case. I am sorry that is happening to him.
Add a comment to Spike's experience
Was this experience helpful?
Nora
German Shepherd
6 Years
2 found helpful
Has Symptoms
,shortness of breath on excursion,
shrtness of breath on excursion,,
shortness of breath on excersion
Ultrasound shows masses internally,
shrtness of breath on excursion,
Today my dog was given an ultrasound and we were told there are two masses,one that has encompassed,the spleen and the other in her liver according to doctor,fairly large. All of this developed abruptly after,she got skunked. It would appear the the skunk placed the organ in overdrive and awok the developing masses that are believe to be tumors. She has had a blood transfusion before the ultrasound and it helped. She is taking pregnazone and vitamin K twice a day. She can start another regiment of antibiotics. I understand dogs can live without a spleen. Can a liver transplant be done? I haven't found any sources where this is addressed. Also is threre an ability to clone healthy organs that could be used.(my knowledge of cloning is only what I've heard in a he news,. This german Shepherd is very special to us as I am sure the dogs of the other owners that contact you are to them. But Nora is a gifted dog that makes the elderly smile and she loves to show everyone how alert she is to her surroundings which I think tends to make them see more as they watch her. It would be a shame to have to give up someone so special to a community and my wife and I.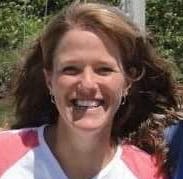 1371
Recommendations
Thank you for your email. Liver transplants are not currently commonly done in dogs, sadly. Cloning of organs is not an option at this time, either. Depending on the size of the tumor on her liver, she may be able to have a resection of that piece, and if it is not a neoplastic process, that may help her. She may benefit from chemotherapy, depending on what type of masses these are. It would be best to talk with your veterinarian about options, outcome, and possible treatments.
Thank you for your professional assessment and advice.
Add a comment to Nora's experience
Was this experience helpful?
T
Labradoodle
10 Years
1 found helpful
A large mass was just found on our 10.5 year old labradoodle's spleen that is slowly bleeding internally. Ultrasound shows no evidence of metastasis to other organs, but they can't be sure. Over the past few months, he's been lethargic and in the last 3 weeks he's lost significant muscle mass and the ability to stand up on his own (he can stand once we help him up) and he can barely walk especially on hardwood/slippery floors (he falls often). We need to help him up to go outside or carry him. His breathing is short and he's panting. He's currently on prednisone as he has Thrombocytopenia most likely related to the mass. When we initially brought him in, his platelets were 0, but they have since gone up as a result of the prednisone and are still low. Doctor is advising palliative care or splenectomy. I know there is no way to tell for sure if the mass is malignant without surgery, but the vet. suggests the odds are it's malignant and splenectomy will only buy him a little time and she can't be certain his leg function will return. I'm worried the mass may rupture if we don't do a splenectomy and there's a small possibility it could be benign, but I also don't want to put him through the suffering and risks associated with surgery since the prognosis is not good and I'm not sure what the odds are his ability to stand up on his own would return. Any advice/information would be most appreciated. Such a difficult decision - we do have him on Turkey Tail and Yumman Bayiao.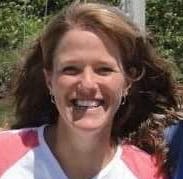 1371
Recommendations
Thank you for your email. Unfortunately, I can't really guide you in this decision. WIthout the surgery, he will likely die if the mass ruptures. WIth the surgery, you will know if the mass is malignant, if it has spread, and he may be able to use his back legs again if he isn't weak from the bleeding mass. WIthout doing the surgery, you won't know if he would improve. I wish that I could give you a cut and dried answer, but there isn't one. I hope that you can be at peace with either decision.
Add a comment to T's experience
Was this experience helpful?
Hooch
American Bulldog
10 Years
1 found helpful
Our American Bulldog has Hemangeosarcoma and has been treated with prednisone. I am also feeding him a holistic diet to try and shrink the tumor. My husband took him in for his weekly visit and his blood count (not sure which count he is referring to) was up to 35 from 24. Said he has a long ways to go. He said that the normal range would be 140. Do you know what count this is referring to?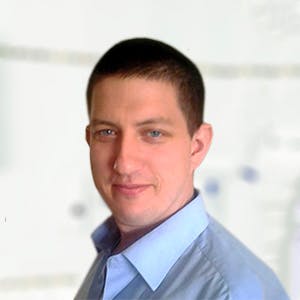 2937
Recommendations
In dogs with Hemangiosarcoma, anemia and thrombocytopenia are clinical finding on blood count tests. The figure your husband mentioned may have been the platelet count; usually the count is 200,000-600,000/uL usually expressed as 200-600. Different measurement machines may have different reference ranges depending on the method of analysis and calibration. Regards Dr Callum Turner DVM
Add a comment to Hooch's experience
Was this experience helpful?
Rigby
Golden Retriever
10 Years
1 found helpful
Our ten year-old golden retriever has isolated ALT elevation - 189. It was in the 160s a month ago. She has no symptoms suggestive of hepatocellular disease - good energy, good appetite, no weight loss, etc. Does ALT has particular specificity for hepatic diseases and if so, which ones? She has hypothyroidism and is euthyroid presently.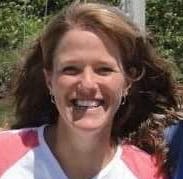 1371
Recommendations
An elevated ALT is indicative of active damage to the hepatocytes, and that is all that it can tell you as an isolated enzyme. If she is clinically normal otherwise, there may be a transient event or infection happening, and many dogs respond well to Denamarin. 189 is not a huge elevation, although it is mildly concerning that it has risen from last month. Without knowing more about Rigby, I can't really comment more than that, but it would be worth discussing whether she may benefit from short term medical therapy.
Add a comment to Rigby's experience
Was this experience helpful?
Zeke
Goldendoodle
11 Years
0 found helpful
My dog had a splenectomy after his spleen ruptured due to hemangiosarcoma and recovered well from surgery followed by chemo. Three months after surgery, he was showing signs of a bleed. He was clenching his stomach. I gave him several "emergency pills" from the Yunnan Baiyao packet, and he quit clenching after an hour. But he was lethargic and just layed around, never getting up. In this case, is it recommended to take a dog to the ER. Is a blood transfusion advisable? I always thought that this is just how it ends with hemangiosarcoma. But now I'm wondering, could a blood transfusion fixed this for at least a while. He was so happy up until this point. I wasn't sure what to do so I just layed with him for 5 days where he would periodically pant a lot, but continued to drink water and was very bright eyed. I never considered what my options were if there were a bleed and there was no protocol set by the vet. What would you recommend to do in this situation?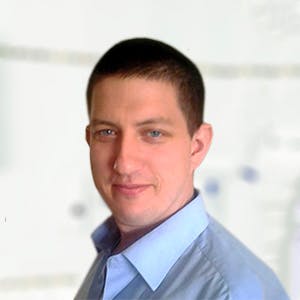 2937
Recommendations
You should visit a Veterinarian regardless for an examination to determine the severity of this latest bleed and to determine if there has been a significant loss of blood volume; without examining Zeke myself I cannot give you any specific advice, but be prepared if your Veterinarian advises you it is time. Regards Dr Callum Turner DVM
Add a comment to Zeke's experience
Was this experience helpful?
Nyc
Mixed lab
7 Years
-1 found helpful
My lab has hemangiosarcom of the liver. Diagnosed three weeks ago. They removed part of her liver and finished her meds. We have her on several different EO's and other holistic medicines and she seems to be getting better. I'm confused. She runs, plays, wigs her tail like she use to. Only symptom she ever had is a bloated stomach. Which she still partial has. Was she misdiagnosed? Or is this the calm before the storm?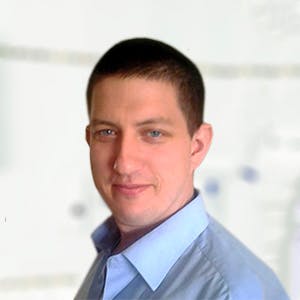 2937
Recommendations
Was a sample from the excised liver sent for histopathology to confirm the diagnosis? It is great that Nyc has energy and is bouncing around but I am unable to shed any light on whether the diagnosis was correct or not as I haven't examined him or seen his histology report. A bloated stomach may be indicative of liver disease secondary to the tumour due to fluid, but again it is difficult to say; if you have concerns it may be worth consulting with an Oncologist to get a better idea of what is happening. Regards Dr Callum Turner DVM
Add a comment to Nyc's experience
Was this experience helpful?
Lucy
Golden Retriever
8 Years
1 found helpful
Hi, my best friends dog Lucy is currently admitted to a pet hospital. They found a large mass on her spleen with smaller tumors on her liver(all other organs are clean) they believe she has hemangiosarcoma, however, the main tumor located on her spleen hasn't ruptured and is being removed tomorrow morning. She has been to the vet on multiple different occasions before they did x-rays which included blood work. My questions are as follows. 1: if she had hemqngiosarcoma wouldn't it have reflected in her blood? 2: if the tumor has not ruptured (knock on wood) and the surgeon removes as much of the liver as possible, could this help her prognosis?
Thank you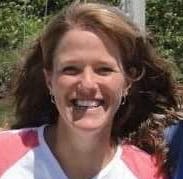 1371
Recommendations
Thank you for your email. Hemangiosarcoma would not show up on a blood test - we often don't know that tumor is there until we specifically look for it. Having her spleen removed will increase her life span marginally. Removing the masses in her liver may prolong her life in that the masses won't rupture, but if the cancer is affecting her liver, it will likely recur. I'm sorry that that is happening to Lucy, and hope that she is able to enjoy a little more time with you .
Add a comment to Lucy's experience
Was this experience helpful?
Tiny
American Eskimo
11 Years
Her name was Tiny, and she was a previously healthy dog. However, about 6 weeks ago, she started laying differently. She would always lay on her side, but then she started laying on her back. Then she wasnt eating a lot, so we thought it might of been the dog food. We changed it, and she started eating again, but stopped after about a week. Then she started not sleeping, not eating, drinking more than usual, and her stomach started to swell really bad, and it would expand in and out really fast, and she was panting. We decided that it was time we take her to a hospital to see what was the matter. Just as we were helping her get in the car, she stopped, and her body went straight. She had a stroke. I performed CPR while my sister drove, and she lifted her head a couple times, and even blinked her eyes, or locked her lips, but for the last 3 minutes of the car ride, she was completely still, not moving. We got to the animal hospital, and they picked her up gently and took her to the emergency bay. They performed cpr, and got an ultrasound. She had cancer in her liver and spleen. It had been growing for 8 weeks, just when she started acting up. We didn't expect it, it just happened. They couldn't get her back. We miss her dearly, and her sister, Pepper is getting tested for the gene since they shared the same mom.