What is Fibrosarcoma of the Connective Tissue?
Fibrosarcoma can be visible to the naked eye and felt with a person's hands when it appears as a bump or lump on a dog's skin. Certain dog breeds, especially large ones, are more at risk of developing fibrosarcoma. Dogs who are middle-aged or older are also more susceptible, with the average age of a dog having fibrosarcoma being about 10 years. More infrequently, dogs who are less than 1-year-old can be diagnosed with fibrosarcoma, and these cases can be quite serious.
Fibrosarcoma is a type of cancer tumor that occurs in the connective tissue underneath a dog's skin. It is quite common, but with proper and prompt treatment, a favorable outcome can occur.
Book First Walk Free!
Symptoms of Fibrosarcoma of the Connective Tissue in Dogs
Fibrosarcoma often occurs on a dog's limbs but can also occur in other areas of the body. Symptoms of the illness can include:
A nodule in the area where the tumor is
Ulceration and bleeding in the affected area
Infection in the affected area
If you notice any or all of these symptoms in your dog or any other abnormalities, contact your veterinarian right away to schedule an appointment. Also, tell them what symptoms your dog is experiencing.
Types
There are likely not different types of fibrosarcoma, although this disorder can occur in different areas of the body. The treatment protocol is typically similar no matter where on the body fibrosarcoma occurs.
Causes of Fibrosarcoma of the Connective Tissue in Dogs
Veterinarians and researchers are not currently sure what causes fibrosarcoma. With any type of cancer, potential causes include:
Cells being damaged through genetic factors
Mutated cells are not dying as they normally should
Cancer genes being activated
Genes that suppress cancer being inactivated
Toxic damage in a dog's body from issues such as chemicals, radiation, infections, and hormones
Your veterinarian may be able to provide insight on what caused fibrosarcoma in your individual dog's case.
Diagnosis of Fibrosarcoma of the Connective Tissue in Dogs
If you notice an area on your dog's body that has a nodule, lump, or bump that may or may not be ulcerated or bleeding, contact your veterinarian for an appointment. In some cases, it's best to go to a specialist, such as one who specializes in veterinary cancer or surgery, but first check with your regular veterinarian to see what they recommend.
At the appointment the veterinarian will complete various steps to properly diagnose your dog. He will ask you some questions about the dog's medical history and will perform a physical examination. He will also probably take a sample of the nodule, and he or a veterinary pathologist will examine that sample under a microscope, evaluating the cells for particular issues that could indicate fibrosarcoma. Blood work, ultrasound, CT scan, and other diagnostic tests may also be needed.
If there is a diagnosis of fibrosarcoma, the veterinarian will determine a grade of either "low" or "high" depending on the number of cells that are dividing. The grade can help to determine various issues, such as whether the fibrosarcoma is likely to recur in the future.
Treatment of Fibrosarcoma of the Connective Tissue in Dogs
If your dog is diagnosed with fibrosarcoma, treatment is required, as the issue usually does not clear up on its own. In some cases, the advancement of fibrosarcoma may slow down or stop at some point, but following a treatment protocol is still the best course of action. The typical treatment for fibrosarcoma involves surgically removing the tumor plus an area surrounding the tumor. If the tumor has become more severe and has occurred on a dog's limb, the limb may need to be amputated, especially if it's not possible to remove a wide enough area around the tumor.
Although chemotherapy is a common treatment in various types of cancer, with fibrosarcoma chemotherapy is typically not effective. In some cases, radiation may be an effective treatment. If radiation is required in a particular case of fibrosarcoma, duration of treatment will be individualized based on the dog's specific needs.
Surgery and radiation can involve various risks. With surgery, for example, pain and infection can occur. Your veterinarian can explain risks involved in your individual dog's case. If you have questions, don't hesitate to ask your veterinarian.
After treatment, it can be common for fibrosarcoma to recur, even in the same place where it occurred already. It's therefore important to closely monitor the dog for any signs of recurrence and report these signs to the veterinarian right away.
Recovery of Fibrosarcoma of the Connective Tissue in Dogs
It is essential that you follow your veterinarian's instructions during your dog's recovery process. This will help to ensure the best possible recovery. Every case of fibrosarcoma is somewhat different, so the recovery plan and the prognosis for recovery must be individualized.
While the fibrosarcoma is still on your dog's body, watch him closely and do not allow him to scratch, rub, or lick the area. Otherwise, there could be a risk of infection, inflammation, and other irritation. Also keep the area clean. If your efforts to keep your dog from disrupting the area are not successful, you may need to get an e-collar from your veterinarian, which is an apparatus that goes around the dog's neck and face area and prevents him from licking or biting at wounds and surgery areas.
If your dog has had surgery for fibrosarcoma, keep the area where the surgery occurred dry and clean. Keep your dog still and calm, and limit activity while he's recovering. Also, monitor your dog closely, and prevent him from interfering with the area where the surgery was performed. This can be easier said than done, and your veterinarian may recommend an e-collar to keep your dog from licking or scratching the surgical area. If you notice redness, bleeding, or swelling in the surgical area or any other unusual signs, contact your veterinarian right away because that could be a sign of an infection or another problem that needs immediate attention.
During and after the recovery process, contact your veterinarian if you have questions or concerns. Fibrosarcoma can recur in the same area of the body where it was surgically removed, especially if it originally occurred on the dog's limb, so it's important to stay proactive and report any symptoms or problems as soon as you notice them. It is, however, uncommon for fibrosarcoma to spread to other areas of a dog's body.
Fibrosarcoma of the Connective Tissue Questions and Advice from Veterinary Professionals
Kiki
Toy terrier
11 Years
0 found helpful
Hello!
I have pincher ( toy terrier) weight 1kg. She is 11 years old. Sterilised. About 1 year I found small 3 mm ball in her front shoulder leg. After 8 month it become around 8 mm, and explose some tick red/ yellow liquid get out. I brought her to my vet and he remove the empty ball by surgery... just month before that he removed 2 teeth and one small tumeur from its mouth.
Although he didn't gave me clear answer what was that, appart it's "perhaps a tumeur"... my question is: What it is exactly, will it reappear, what can I do for her?
The blood analyses are good,
Heart good
In the radio shown organs are not touched by métastase ore so... ?
Thank you in advance!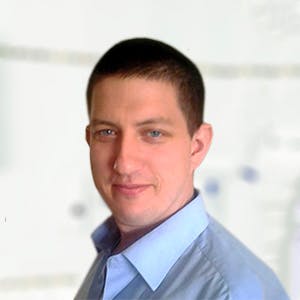 3320
Recommendations
It is always good practice to have any suspicious lump or bump which has been removed sent for histopathology so that we know what type of lump it was and if any additional treatment (chemotherapy or radiotherapy) is needed; without the histopathology we cannot say for certain what was removed. Regards Dr Callum Turner DVM
Add a comment to Kiki's experience
Was this experience helpful?