What is Stifle Luxation?
Stifle luxation can happen to any dog of any age, breed, or size.  It typically is a result of some type of trauma to the area.  Being hit by a car is the most common cause, but a trauma such as falling off the bed or stairs can cause a stifle luxation.  For a proper diagnosis, your veterinarian will need to examine your dog and put his leg through ranges of motion and perform stress tests on them.  While it will cause your dog discomfort, it needs to be done in order to properly diagnose him and therefore properly treat him.  
Treatment options will be determined by the severity of the injury.  If the injury is mild to moderate, you may be able to treat your dog conservatively with therapy and supportive splints.  If the injury is considered moderate to severe, your dog will likely need surgical intervention. Proper treatment and aggressive physical therapy can leave your dog with a fair to good prognosis of recovery.
Stifle luxation is a major injury that can lead to your dog losing the ability to use his leg.  If he has experienced some type of trauma or acutely stopped using a back limb entirely, contact your veterinarian.
Symptoms of Stifle Luxation in Dogs
Symptoms of a stifle luxation may include:
Limping on a back limb
Refusal to use a back limb
Pain upon palpation of the limb
Agitation
Stifle at an odd angulation 
Types
If your dog is experiencing stifle luxation, it may be considered medial luxation or lateral luxation.  A luxation of the stifle joint can also be known as a deranged joint.  Most of the time the stifle luxates it involves multiple ligaments and often the menisci.  Injury to the ligaments alone is rare but the medial collateral ligament is typically injured more frequently than the lateral ligament.
Top
Causes of Stifle Luxation in Dogs
Stifle luxation is typically a result of a type of trauma.  Getting hit by a car or a direct blow to the stifle joint are the two most common forms of trauma.  There are three different degrees of ligament injury your dog can experience.  First-degree is minor overstretching with the fibers remaining intact, second-degree is tearing of some fibers, third-degree is complete tearing or avulsion of the ligament rendering the ligament non-functional.  Only some second-degree and all third-degree injuries result with significant joint injury that requires surgical correction.
Top
Diagnosis of Stifle Luxation in Dogs
Flexion and extension range of motion will be severely altered.  Your dog will experience acute onset of lameness after a traumatic event to the joint.  The lameness your dog experiences can vary from mild to moderate and can commonly be seen as refusal to bear weight on the limb.  Swelling in the region of the stifle, as well as discomfort with manipulation and joint effusion in the area are indications of injury.  
To test the integrity of the stifle ligament, there are multiple stress tests your veterinarian will perform.  With the stifle joint held in extension, he will manipulate the joint in order to evaluate the joint space opening and the quality of motion.  The varus stress test is for evaluation of the lateral collateral ligament while the valgus stress test assesses the integrity of the medial collateral ligament.  
Radiographs with views of the stifle flexed and extended will be helpful for your dog's diagnosis.  Your veterinarian will need to rule out additional injury or fractures to the bones in the leg.  The radiograph will show the extent of your dog's injury and give your veterinarian an idea of how to best treat the leg.  An ultrasound is also helpful with viewing the integrity of the ligaments themselves.  
You will also need to rule out and address neurovascular injury.  Sometimes when the stifle luxates, it can cause nerves to be pinched and lead to neurovascular issues.  This can cause additional issues involving the luxation and lead to possible permanent damage.
Top
Treatment of Stifle Luxation in Dogs
Delaying surgical treatment may be necessary for your dog in order to allow his stifle to stabilize first.  It will not worsen his prognosis nor does it cause a difference in the outcome.  However, gross instability should be addressed surgically immediately.  The longer your dog's joint laxity persists, the higher his chances of developing osteoarthritis.  
If it is the medial ligament that is torn, conservative treatment has been shown to result in better healing than surgical intervention.  This involves stabilizing the injured area for 1 to 4 weeks with a lateral splint followed by 6 weeks of leash walks only.  Studies are still being conducted on this but so far the overall outcome is good.  
Physical therapy with or without surgery is a necessary part of your dog's recovery.  Leash walks, putting your dog's leg through range of motion, water treadmill, and swimming are all movement types of therapy that can be beneficial for your dog.  Cold laser therapy is also a beneficial therapy for your dog.  It is a light therapy that increases blood flow to the area to promote healing, creates an analgesic effect, and reduces swelling and inflammation of the area.  The laser light therapy can speed up the healing process whether your dog has surgery or not.  In some pets, laser therapy is used throughout their lifetime to offer pain relief during time of pain relapse or when their arthritis is particularly bad.
Top
Worried about the cost of Stifle Luxation treatment?
Pet Insurance covers the cost of many common pet health conditions. Prepare for the unexpected by getting a quote from top pet insurance providers.
Recovery of Stifle Luxation in Dogs
The long-term prognosis when stabilizing the stifle is fair to good.  However, it is common to have decreased range of motion and reduced muscle mass of the affected leg.  Gait abnormality and degenerative joint disease (DJD) can also be found with stifle luxation with questionable cartilage trauma or viability.  In small dogs, prognosis of full recovery is good.  In large breed dogs, prognosis is guarded but the ability to be able to use the limb is good.
Top
Stifle Luxation Questions and Advice from Veterinary Professionals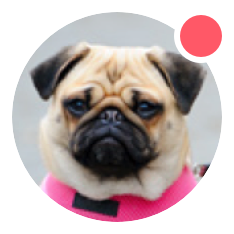 Need pet insurance?