What is Hygroma?
Due to the repetitive trauma of lying on hard surfaces, your dog may develop a hygroma. A hygroma is a soft, swelling under his skin filled with fluid over a pressure point or bony prominence. Hygromas are treatable with the course of treatment depending on the size and severity of the hygroma and whether there are additional issues like ulceration or infection.
A hygroma is a noninfectious, inflammatory response to trauma presenting as a soft, subcutaneous swelling filled with fluid, typically over a pressure point or bony prominence.
Book First Walk Free!
Symptoms of Hygroma in Dogs
Should your dog have a hygroma, you will notice a soft subcutaneous swelling filled with fluid (yellow to red in color) over a pressure point or bony prominence. Hygromas vary in size, but can grow to two inches in diameter, and are often developed on the olecranon of the elbow. With a hygroma, your dog will typically show no signs of systemic illness and will not exhibit pain when touched. Hygromas are often bilateral. If the hygroma has been present for a significant length of time, severe inflammation may occur, along with:
Ulceration
Infection
Abscesses
Granulomas
Fistulas
Tissue erosion
Should a hygroma become infected, it may be painful and warm to the touch.
Types
While there are not different types of hygromas, it is important to note that hygromas can be complicated with comedones and furunculosis. Also, follicular cysts or calcinosis cutis circumscripta may develop at the sites of the hygromas in some dogs.
Causes of Hygroma in Dogs
A hygroma is caused by repeated trauma. Lying on hard surfaces may produce an inflammatory response in your dog, which will lead to a dense-walled, fluid-filled cavity and the development of a soft, fluid-filled swelling. The swelling will typically be found over pressure points, particularly of the leg joints. A hygroma is more likely to occur in larger breeds of dogs, where more weight is put on the bony area, as well as those that are more sedentary (for example after recovering from surgery, or in the dog's elderly years).
Diagnosis of Hygroma in Dogs
Your veterinarian will conduct a physical examination of your dog. You will want to let your veterinarian know when you first noticed the swelling on your dog, as well as whether you have noticed any changes in your dog's behavior. Your veterinarian may choose to conduct a biopsy to confirm diagnosis, particularly if lesions look unusual.
When viewing a hygroma macroscopically, it can be seen that it is separated from the skin. It will show a tough, dense wall and be filled with fluid that can be somewhere between yellow and red in color. The color is dependent upon the degree of trauma associated with the hygroma, leading to a larger or smaller amount of red cells. The lining of the sac will appear pale and can be smooth or rough.
Treatment of Hygroma in Dogs
When hygromas are small, protective padding (bandaging the area and soft bedding) may lead to their being resolved. If that is not successful, the hygroma can be treated with aseptic needle aspiration and corrective housing. It is important that your dog have soft bedding or padding over pressure points in order to prevent additional trauma. After about three weeks a protective callus should have formed.
Should your dog have chronic hygromas, surgical drainage, flushing and Penrose drains may be recommended. Three weeks after surgical drainage the drained lesions should be dry; bandages can be removed at six weeks. Should lesions develop, small ones can be treated with laser therapy. If your dog experiences severe ulceration he may need extensive drainage, surgical removal or skin grafts.
There is a chance that your dog's condition will not respond to treatment. Should that be the case, your veterinarian will likely recommend a skin biopsy to determine the best way to proceed with treatment.
Recovery of Hygroma in Dogs
Your veterinarian will discuss with you the need for follow-up appointments, which will depend upon your dog's condition. You will want to provide a padded environment for your dog in order to avoid repeated trauma, complications with the wound or recurrence of the hygroma.
Should your dog have had lesions surgically reconstructed, he will need to be confined with his limb supported in a sling to allow for the skin graft to take, and then the limb should be bandaged for three weeks.
Infection is common after aspiration, drainage, and reconstruction. You will want to work closely with your veterinarian to ensure your dog is healing well and that any infections developed are treated promptly.
Hygroma Questions and Advice from Veterinary Professionals
Paxton
Rhodesian Ridgeback
6 Years
0 found helpful
Has Symptoms
Swollen elbow, pain, discharge
I'm a professional dog service provider who boarded a Rhodesian Ridgeback over Xmas break. Exactly one week after the dog arrived on Xmas eve (of course), I noticed swelling in his entire left front leg, especially around the elbow. After careful examination, there was no wound or entry point for infection. He was running and playing pretty hard, so I relayed to the client it was in my opinion, the injury was likely caused by a sports-related injury, i.e; possibly a sprain or torn ACL (best/worse case). Since the owner was in London at the time and most vets were closed except the very expensive after-hours Emergency vet hospital, the client and I mutually agreed it was probably safe to wait until she picked him up the day after Christmas when and bring him to a vet local to her as she did not live in the area. I tried Carprofen (doggy Advil) which showed noticeable improvement of swelling and pain. Meanwhile, I kept a close eye and agreed to update her in case the condition worsened or showed other signs of concern. He continued to eat, drink and play normally so I wasn't overly concerned. However, I urged the client to make an appt that day for her dog to be seen as soon as she got back.

It wasn't until the morning the dog was scheduled to be picked up, the wound had doubled in size with a single puncture wound so I could only assume the hygroma either ulcerated or he started gnawing at it and appeared to be in a lot of pain again, yelping only when I touched the site. Ulceration seemed more likely due to the single hole which started to weep a blood-tinged clear fluid by the time he was checking out. I put a cone on him and applied a Betadine solution followed by sterile gauze secured by stretchy polo wrap.

The owner was able to get him into the vet that same day and it was reported that the swelling was likely started out as a hygroma that developed into a staph infection. From everything I'm reading, it sounds like hygromas are caused by lying on hard surfaces except we only have dogs crated at night furnished with a soft rug and a fleece blanket over that. He was free to play all day or relax inside on big plush dog bed which he did most of the time. When I first noticed the swelling, we ditched the crate and had him sleep loose outside of the crate exclusively on the thick dog bed for the remainder of his stay.

My question is, how in the heck could something like this escalate so quickly? Are there any other factors that could've caused the infection such as a comedone or furuncle? This doesn't make any sense to me especially because I've never seen him lay on a hard surface. The owner commended me at first for reporting and updating about his condition unknown at the time. Is there a chance this hygroma could have been pre-existing whether known or unknown to the client? From what I'm reading it takes weeks to form a callous. I'm not clear on what factors would contribute to the infection for it to escalate so quickly. Had I noticed the slightest scratch along with the swelling, I would've definitely said he needs emergency vet right away as I'm aware staph naturally lives on the dog's skin. But this wasn't the case.
Add a comment to Paxton's experience
Was this experience helpful?
Flint
Labrador Retriever
8 Years
0 found helpful
Flint was diagnosed with a hygroma on his olecranon process about 5 years ago. We were told it was nothing to worry about. He does lay down right on it very often. He has a soft bed, but often likes to lay on the hard floor because it's cooler. We had a biopsy done, but no cells were collected. It was clear fluid mixed with some milky substance. Recently, we noticed it had gotten bigger. We had an x-ray done (probably about a year after the aspiration biopsy), and the x-ray shows calcification that is starting to creep up the bone to the shoulder. We are now being told that a CT scan with a biopsy is needed so they can get a larger chunk. It now seems that cancer is a likely possibility. Can a hygroma turn into cancer? With the calcification, is there a chance that this is still just a hygroma?
Add a comment to Flint's experience
Was this experience helpful?
Super Dave
Pit bull
7 Years
0 found helpful
We adopted Super Dave in July 2019. At the end of February he was hit by a car and his person who was homeless began to beat him because he was incontinent and then proceeded to take Super Daves pain medication instead of giving it to him. He was taken away from his person and kept at the local county shelter where they did everything they could for him. they raised money to get him a cart and he was taken care of there. Then he went into a foster home in June and we adopted him in mid July. He had a pretty bad hygroma and ulceration on his left front leg. He is now able to use his other three legs. we have gotten him doggleggs and keep treating the ulceration with manuka honey and a foamee pad on his elbow. When we took him to the vet they put him on Clindimyacin and Carprofen. the ulceration is getting better but his elbow is still very swollen. it does not seem to be filled with fluid. I need to know what I can do to take down the swelling in his elbow. It does not seem to be painful for him. I do physical therapy with him everyday on that leg, range of motion. we were doing hydrotherapy while the weather was warm enough since it is an outside pool and now its been too cold to do that. he is 7 years old and the youngest of our 9 rescued dogs. Thanks for any input!
Add a comment to Super Dave's experience
Was this experience helpful?
Denial
Labrador Retriever
3 Years
1 found helpful
Medication Used
Remove the fluid with need
I hv 3 years labrador male suffering from hygroma in his one elbow Our doctor tried to remove the fliude with needle but afr some day it will be on the same condition before if there is any antibiotic for hygroma plz tell me execept then surgery.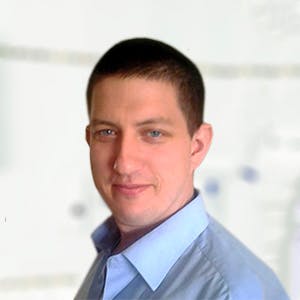 3320
Recommendations
Antibiotics are not effective for hygromas since there is no infection (unless there is a secondary infection of a wound), hygromas are generally drained of fluid and dogs are encouraged to lay on more comfortable surfaces like a more spongy bed to prevent recurrence. Apart from surgical removal, you may try to cover the area with something like DogLeggs so that the hygroma doesn't keep recurring. Regards Dr Callum Turner DVM www.dogleggs.com/blog/how-to-treat-your-dogs-hygroma/
Add a comment to Denial's experience
Was this experience helpful?
Willy
shepard
8 Months
0 found helpful
Has Symptoms
Large swelling over left butt
We have a pup who was paralyzed d/t abuse in a prior home and a broken back. He tends to hop on his butt even though we encourage him to drag. This has created a hygroma on his left butt. We got him toddler snowboarding padded shorts he wears everywhere. He sleep on an orthopedic bed and we encourage him not to hop as much as possible, he also gets heat packs to the area daily. Any other advice you can give for prevention and worsening of his fairly bad hygroma?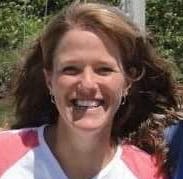 1611
Recommendations
It sounds like you are doind everything that you can for Willy, unfortunately. Hygromas just need to be padded to prevent worsening, and his condition makes it very difficult to do that. I hope that he does well.
Add a comment to Willy's experience
Was this experience helpful?
Nimbus
Great Pyrenees
7 Months
0 found helpful
I noticed the other day my dog, Nimbus, has basically a "ball" on each elbow. Researching it I found out about hygroma. The only problem for me for prevention is Nimbus prefers the hard ground to beds etd. He never uses the beds I get him and prefers to sleep on the tile and the hard plastic of his crate. So I guess my question is, is there a way to get him to lay on beds etc? He also tears the beds up- as if they are just a big stuffed toy.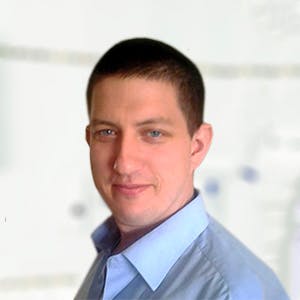 3320
Recommendations
It can be frustrating when your dog continues to do an activity which you know if causing a bigger issue and whilst the solution is simple for humans (sleep on a soft surface), it isn't as easy to get a dog to follow suit. I cannot recommend any way for you to force Nimbus on to his bed but you can use other products like DogLeggs to protect the area, you should also visit your Veterinarian to get the hygromas drained as well. Regards Dr Callum Turner DVM www.dogleggs.com
Add a comment to Nimbus's experience
Was this experience helpful?
Cowboy
Dachshund
9 Years
0 found helpful
My 9 yo Dachshund has a hock hygroma. When he sits he tucks that leg under him. This is where the pressure is coming from. He keeps trying to bite it. I should just let him because then it will drain. He has a soft bed. But elsewhere we have wood floors. I can't find a wrap for a hock. Would an anti inflamitory work? Don't know what to do. This is his 2nd one in 3 weeks. Had one before a year ago.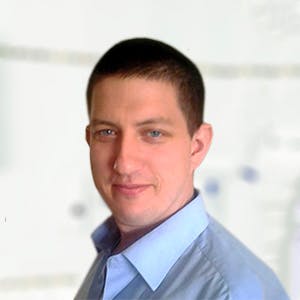 3320
Recommendations
You shouldn't let him bite at it as this may result in the hygroma being open for secondary infection and other complications; it should be drained by your Veterinarian if it is small or surgery may be required if large. As for protection, there is a company (linked below) which custom make protective products for these types of issues. Regards Dr Callum Turner DVM www.dogleggs.com/hock-sock/
Add a comment to Cowboy's experience
Was this experience helpful?
Arya
Great Dane
7 Months
1 found helpful
My 7 month old Great Dane just developed this soft lump on her right elbow. I did a little research and seems to be hygroma. What's the best way to go about treating this. And is this the kind of thing that reacures often?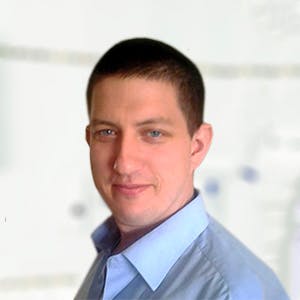 3320
Recommendations
Hygromas do have a high recurrence rate if they are not managed properly or if a dog continues to lay down on a hard surface (more comfy bed may be required). Small hygromas may be aspirated and the area bandaged or covered to prevent recurrence, again better bedding etc… can help prevent recurrence. Regards Dr Callum Turner DVM www.msdvetmanual.com/integumentary-system/hygroma/overview-of-hygroma
Add a comment to Arya's experience
Was this experience helpful?
Mel
Border Collie
1 Year
1 found helpful
My 1 year old Border Collie has developed Hygromas on both elbows after a period of 8 weeks reduced activity (a lot of laying around) following Achilles tendon surgery. She is tiny and very active and, as border collie do, slams herself into the lying down position with enthusiasm about 100 times a day. My get seemed very unconcerned, gave us 6 days of anti inflammatories, which unfortunately did nothing. Not sure what to do next, really really don't want to put her through surgery again! Seems like she has no real callouses but also no open wounds, will they go away now she is rehabilitating back into her usual exercise (2-4hours/day or more)? Will they prevent her living a happy normal border collie life?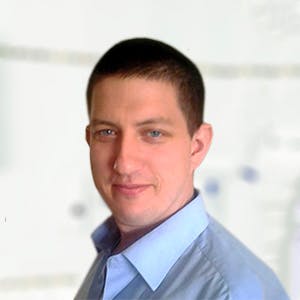 3320
Recommendations
There are products produced which can act as a cushion to help with hygromas (see link below) and draining them may also help too; but large or old hygromas may require surgical removal, it is really a case by case basis. Regards Dr Callum Turner DVM www.dogleggs.com www.msdvetmanual.com/integumentary-system/hygroma/overview-of-hygroma
Add a comment to Mel's experience
Was this experience helpful?
Brody
pitbull
1 Year
0 found helpful
Has Symptoms
raised pinkish lump with hole.
My 1 year old rescue dog has a what was hard spot now very soft and raised spot on his left elbow.... he and one of my other dogs keep licking it, now it seems to have popped and has a hole in the middle. I am keeping it clean and he seems to be in no pain. Is this something I should be very worried about? Will this heal on its own?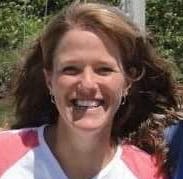 1611
Recommendations
Thank you for your email. Without seeing Brody, I'm not sure what might have caused this problem with his elbow - they have a normal callous over their elbows, but that callous can get infected or traumatized. It seems like something that should be seen by a veterinarian, as I am not sure whether it will heal on its' own or not. I hope that everything goes well with him.
My Husky has a hygroma on his elbow on one of his front legs. We recently bought a harness connected to 2 elbow pads and had that on him for about 2 weeks now. Seems like there is a hard mass inside the hygroma now. Is this normal?
Add a comment to Brody's experience
Was this experience helpful?
Willy Bhoy
Labrador Retriever
5 Months
1 found helpful
My 5 month lab has just developed a hygroma on his left elbow, he is very active and hungry all the time and isn't licking or scratching the lump. I took him straight away to the vet and she said it will go away naturally and that she doesn't recommend and surgery.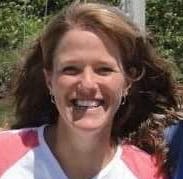 1611
Recommendations
Thank you for your email. Hygromas do tend to occur in large breed dogs, over points of pressure. They can be very difficult to treat, and often do resolve by themselves over a period of time. Padded bedding and soft surfaces to lay on can help quite a bit. I hope that everything goes well for WIlly.
Add a comment to Willy Bhoy's experience
Was this experience helpful?
Sage
Brittany (Spaniel)
13 Years
0 found helpful
I have a 40 lb Brittany that has hygromas on both front elbows. My vet has examined the dog and prescribed antibiotics to clear infection in the hygromas. A friend suggested trying fish oil to reduce/eliminate the hygromas. She said fish oil helped her dog dramatically. Do you have any information on the use of fish oil to treat hygromas? Thanks for your help! Dean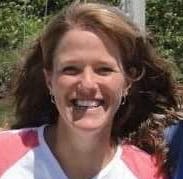 1611
Recommendations
Thank you for your email. There is not much reported success in the past with the use of fish oil to treat hygromas, though others may have had different experiences. Since hygromas are formed from contact over pressure points, the only reliable treatment is soft padding and time. If the hygromas become too large to be managed easily or ulcerate, surgery or antibiotic therapy may be necessary. An appropriate dosage of omega fatty acids may help Sage in general, as there are many reported benefits to that supplement, but I"m not sure it will help the hygromas specifically. Be sure to check with your veterinarian before starting any supplement, in case it isn't an appropriate medication for him. I hope that things go well for him.
Add a comment to Sage's experience
Was this experience helpful?
Winston
Mini labradoodle
4 Years
0 found helpful
My paralyzed dog developed a hygroma a week or so ago near the boney/pelvic areas of his back end, on the left side. He's been paralyzed for 4 months due to two herniated disks; for which he's had surgery. Now he sort of sits to one side and he sets his back end down on that side after dragging his legs. We've had it drained twice but it keeps coming back. Do you have any ideas for how to keep that area padded for when he's moving around? I've tried to find something on the internet but I can't find anything for pelvic areas; only elbows... Thank you.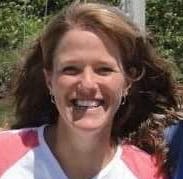 1611
Recommendations
Thank you for your email. Hygromas can be tricky to deal with, as they do occur on points of pressure. Without seeing the area or where the hygroma is, I have a hard time suggesting a way to pad that area. Since your veterinarian has been working with you on this for Winston, it would be a good idea to call them, and they may be able to help you put together some sort of padded shorts or bandage material that may help. Making sure that he is lying on thick padded material helps, as well.
Add a comment to Winston's experience
Was this experience helpful?
Suarez
German Shepherd
10 Months
1 found helpful
Hi I have a German Shepherd of 10 months, I have take her to the vet on three occasions to try to find out what it is, the last visit they attempted to drain the lump, there was some liquid came from the wound it was them padded and bandaged up for five days, returned the bandage removed, no improvement, surgery is there next plan, from what I have read here and other sites it seems that there is no real cure for this problem, additional padding, my dog is an outdoor dog, she has a padded mattress in her kennel, a padded mattress under the table in the porch, and a carpet at the other side of the porch,the porch is tiled, the paths in the garden are slabbed,she swims daily in the pool, there are way to many hard areas to pad, I intend a second opinion tomorrow, but what Ive read is all very depressing, what is the bottom line, please tell me, this is my first ever dog, I guess I worry a lot about her. regards Gordon, spain.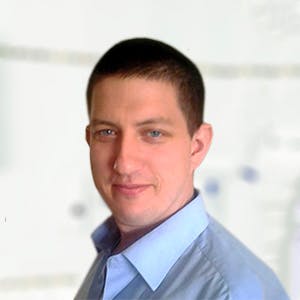 3320
Recommendations
Hygromas may be difficult to remove due to their location on a leg and the lack of skin to close any wound left over; aspiration may help in the short term but long term drainage or removal is best. An alternative to padding your home and garden like an asylum would be to try using DogLeggs (link below) which is around $155 which has shown some success with hygromas. Regards Dr Callum Turner DVM www.dogleggs.com/standard-length-adjustable-dogleggs/
My Alaskan malamute has had hygromas for about 4 years. A constant cycle of swelling, draining, vet visits, antibiotics, dressings, and even a cone when they were at their worst last year etc. I ordered dogleggs 18 months ago because I was at my wits end and had spent so much money at the vet, at one point she went for weekly dressing changes $$$! The dogleggs have been really helpful, overall they are great! She is able to "Houdini" herself out of them but usually leaves them on. I found them particularly helpful when she had open wounds (she took matters into her own paws and basically ripped open her elbows to relieve the pressure, a gnarly event) I was able to dress her elbows and the dogleggs kept her from taking her bandages off. My only observation is that it would be helpful if there was a buckle in addition to Velcro as my dog figured out pretty quickly how to take them off. I've managed to keep the hygromas in check, they flare up pretty regularly and then she's constantly licking and worrying them. On go the dogleggs. My dog (age 10) has recently been diagnosed with Cushings disease, which explains the slow healing of her elbows. Honestly the dogleggs are worth a try, Good luck, once the hygromas start it seems to be a chronic condition.
Hi Again I would like to thank you all for responding to my request for advise on this problem, she has since had the lump drained, it looks better but it remains to be seen if it returns.
Kindest regards Gordon.
Hi there,
One very helpful solution to rid the infection is a product called Puracyn Plus...it's a human product but non toxic and can be used for dogs. It's to treat wounds and sores in diabetic patients and works wonders on dog pressure sores.
Add a comment to Suarez's experience
Was this experience helpful?
Diesel
English Mastiff
13 Weeks
1 found helpful
My puppy has had a hygroma for 2 weeks now and it keeps getting bigger and worse. I took him to the vet when it first showed up and she said that they cannot be drained and it will go away on its own. I have a dog bed in my bedroom for him, one in his kennel, and I allow him on my couch so he can lay on soft padded surfaces but nothing seems to work.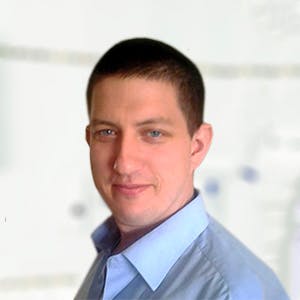 3320
Recommendations
If the hygroma keeps growing it may require surgical intervention since it may get easily damaged and rupture. I would suggest visiting your Veterinarian as there is no other treatment apart from draining, removal (not typical) or keeping the dog on heavily padded surfaces. Regards Dr Callum Turner DVM
Add a comment to Diesel's experience
Was this experience helpful?
Zorro
working Germen Shepherd
9.5 months old
0 found helpful
Dear doctor, My 40kg dog, Zorro had developed elbow hygroma at the age of 8 months. Vet recommended Penrose Drainage and prescribed 15days Chepalexin. The tube was taken out at the 7th day. All the while after that, I will make sure the remaining fluid drain through the tube holes. The problem is, it's been 5 weeks now and the tube holes are closing up. I can feel there is still fluid accumulating but not as much. I would like to know if the remaining fluid will reabsorb back to the body. There is no pain at his elbow now accept for the remaining fluid keep accumulating. Please advice me Doctor. I have been very worry for this 2 months. Thank you.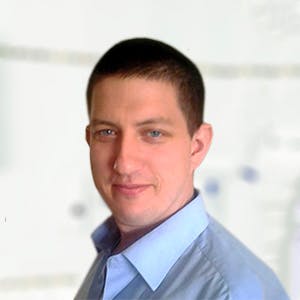 3320
Recommendations
Surgical drainage is generally treatment of choice, if you are noticing a recurrence of the hygroma it would be worth either having it drained again or having it removed (problems usually occur due to a lack of skin to close the wound). Also, management of the hygroma is important; elbow pads and softer bedding can help prevent recurrence of hygromas, these options along with additional surgery or aspiration should be discussed with your Veterinarian. Regards Dr Callum Turner DVM
Add a comment to Zorro's experience
Was this experience helpful?
Rocky
German Shepherd
11 years
0 found helpful
Hello I have an 11 Year old German Shepherd with a very bad Hygroma. He has had it for over 1 year and is taking antibiotics daily along with wearing a daily cone and elbow protectors to avoid licking. Now it has started bleeding profusely from a vessels and can't be stopped with pressure for less than 1 minute. How can I control the blood to make it stop?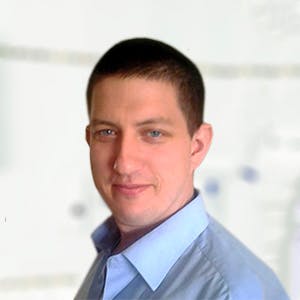 3320
Recommendations
In this case, it would be advisable to have the hygroma surgically drained and managed; blood vessel in the area would be weak and will continue to bleed, it is also possible that the blood vessel has grown too large for bleeding to be effectively stopped with pressure alone. If this is the case, you should visit your Veterinarian immediately for an examination and ligation, cauterisation or other management technique as appropriate. Regards Dr Callum Turner DVM
Add a comment to Rocky's experience
Was this experience helpful?
Scotty
Beagle/Boston Terrier mix
15 Years
1 found helpful
My 25 lb Beagle mix has a Hygroma that enlarged from egg size to an orange these last few months. He is active otherwise for a 15 yr old. Luckily Vet put him on 30 day antiobiotic, anti-inflamatory program. 2 days later, it burst !! but not completely. Returned, they tested fluid, no disease or infection. wrapped. then few days later it burst again but not completely. Poor sweet boy. Keeping it in sleeve now but noticed minor leak again last night. Does this stop at some point? or is the leak something that just has to be managed? Worried about him.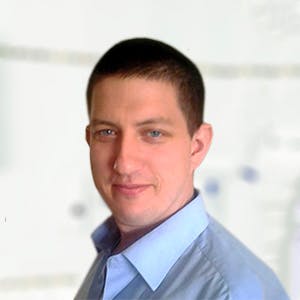 3320
Recommendations
Hygromas can be chronic problems which may require the placement of a drain to prevent further fluid accumulation; surgical management can be tricky in many cases especially in a dog Scotty's age and are generally unrewarding. The hygroma may continue to leak fluid and would need to be regularly cleaned and wrapped. Regards Dr Callum Turner DVM www.msdvetmanual.com/integumentary-system/hygroma/overview-of-hygroma
Add a comment to Scotty's experience
Was this experience helpful?
Tuffy
Labrador
3 Months
0 found helpful
Hello sir..
My dog is only 3 n half months old. He is suffering from hygroma. What i ll do.. Which is the better treatment for it. And how much time it will take to cure it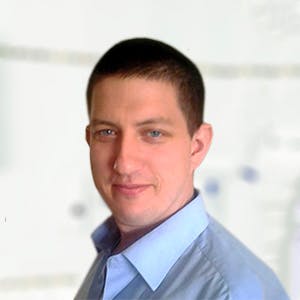 3320
Recommendations
Small hygromas may be managed conservatively with aspiration and bandaging; larger hygromas may require surgical drainage and further treatment. Treatment time will vary depending on the severity and size of the hygroma, your Veterinarian will be able to advise you more about Tuffy's specific case. Regards Dr Callum Turner DVM
www.msdvetmanual.com/integumentary-system/hygroma/overview-of-hygroma
Add a comment to Tuffy's experience
Was this experience helpful?
Oscar
german shepard
8 Months
0 found helpful
Hi, my dog is suffering from Hygroma,he is just 8 months. Our doctor tried to remove the fliude with needle and gave some medicines. Still there is no changes and finally doctor clean the area and injected cuso4 (Copper Sulphate). Now my dog is not active at all and the elbow area is becoming blue.

Please suggest.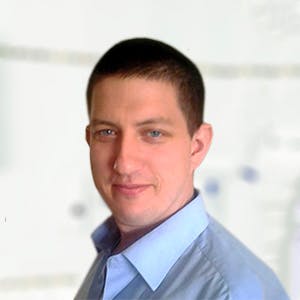 3320
Recommendations
Copper sulphate is blue and its presence may cause the skin in the area to change colour especially if a little leaked under the skin - one treatment for hygroma includes the removal of the contents and injection of copper sulphate; treatment usually involves drainage and providing ample soft bedding for a dog to lay down to prevent recurrence. Regards Dr Callum Turner DVM
Add a comment to Oscar's experience
Was this experience helpful?
Squeazy
Boerboel
6 Months
0 found helpful
My vet recommended a surgery to remove the swelling. He took out a huge mass from the elbow. Sadly, the wound has refused to heal, and I'm getting scared my vet is running out of ideas.
The wound is now open, with a few stitches, and he's been placed on antibiotics. I also introduced penicillin ointment today. Is it better to leave the wound opened or bandaged? Should I still exercise him, or let him be lazy for a while?
Please help me. I love my boy and can't bear him go through all these .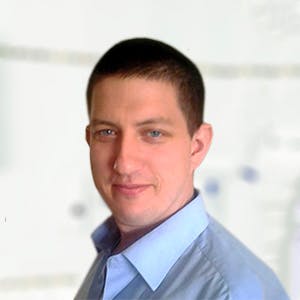 3320
Recommendations
Surgery around the elbow, especially when removal of a lump or skin is involved is always tricky as the skin is already stretched over the elbow and there isn't any spare skin to allow a good margin to close the wound. There are techniques to give more skin allowance (like making other incisions and allowing them to heal by granulation for example), the possible techniques are case dependent; the amount of skin and exact location need to be taken into account. However, you would want to keep the site clean and covered; try keep activity to a minimum (cage rest preferably). Regards Dr Callum Turner DVM
Add a comment to Squeazy's experience
Was this experience helpful?