Sago Palm Poisoning in Dogs
Sago Palm Poisoning in Dogs
Veterinary reviewed by: Dr. Linda Simon, MVB MRCVS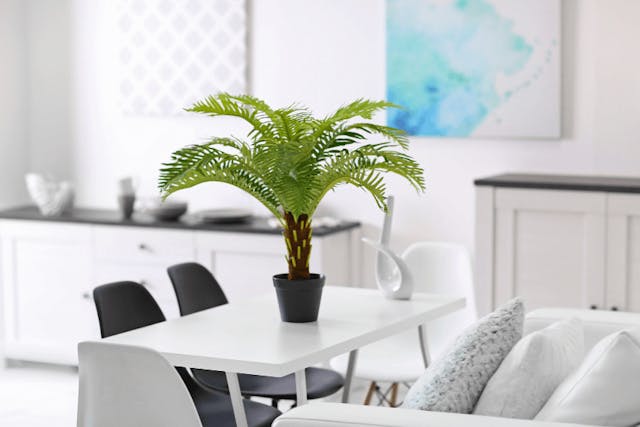 Veterinary reviewed by: Dr. Linda Simon, MVB MRCVS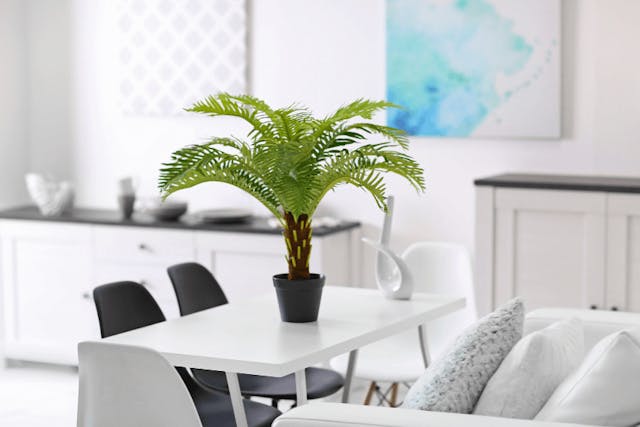 What is Sago Palm Poisoning?
The sago palm is a popular plant in homes and gardens around the country. But while this palm is an eye-catching addition to any space, it's also extremely dangerous for our canine companions.

Sago palm is highly toxic to dogs. This plant contains multiple toxins, including cycasin, which leads to liver failure and can be fatal. As a result, any dog that has ingested sago palm must be taken to a veterinarian immediately for emergency treatment.
Unfortunately, most pet parents are generally unaware of the toxicity of this plant until it's too late. Poisoning cases are especially common in spring and summer when pups and their people are outdoors.

Sago palm poisoning results in a range of symptoms, starting with gastrointestinal upset and progressing to serious central nervous system signs until the dog ultimately develops liver failure. Without prompt treatment, sago palm poisoning in dogs can be fatal, which means it's vital that you seek immediate veterinary attention if your dog consumes any part of a sago palm.

Sago Palm Poisoning Average Cost
From 102 quotes ranging from $800 - $9,500
Symptoms of Sago Palm Poisoning in Dogs
The symptoms of sago palm poisoning may appear as soon as 15 minutes after ingestion, though in some cases they may take up to 12 hours to develop. If you suspect that your dog has ingested any part of the sago palm plant, take them to a veterinarian immediately. Symptoms include:
Top
Causes of Sago Palm Poisoning in Dogs
A member of the cycad family, the sago palm grows in tropical and subtropical climates but is also quite popular as an indoor houseplant and for use in outdoor landscaping.
Sago palm poisoning is caused by ingestion of the plant, which contains multiple toxic compounds. While all parts of the plant are dangerous to dogs, the seeds are particularly toxic and are the part of the sago palm that many pets tend to eat.

Sago palm contains the toxin cycasin, which can irritate the gastrointestinal tract and cause symptoms such as vomiting, diarrhea, and depression. If the dog doesn't receive treatment, neurological signs like ataxia and seizures will develop along with liver failure. Sadly, sago palm poisoning can be fatal, so seeking emergency veterinary treatment is essential to ensuring a good prognosis.

Top
Diagnosis of Sago Palm Poisoning in Dogs
If you suspect that your dog has ingested any part of the sago palm plant, contact your veterinarian immediately.

Diagnosis without proof of ingestion is difficult and tends to rely on the symptoms alone. If you aren't sure whether your dog has consumed part of the plant, your veterinarian will run blood and urine tests to confirm that the liver has been impacted.

Top
Treatment of Sago Palm Poisoning in Dogs
Due to the high fatality rate of sago palm poisoning in dogs, aggressive treatment is vital for dogs that have ingested any part of this plant. A veterinarian will typically induce vomiting an injection such as Apomoprhine (or less commonly, using hydrogen peroxide or ipecac) while activated charcoal may also be given to your dog to soak up any of the poison internally.
If liver damage has occurred, liver protectants, blood and plasma transfusions, vitamin K injections, gastroprotectants, anti-seizure medications, and fluid therapy may be required. Your veterinarian will also evaluate your dog to determine if anti-nausea medications or pain management drugs should be administered.
Sago palm poisoning can be expensive to treat. To protect your dog from serious illness, start searching for pet insurance today. Wag!'s pet insurance comparison tool lets you compare plans from leading companies like PetPlan and Embrace. Find the "pawfect" plan for your pet in just a few clicks!
Top
Worried about the cost of Sago Palm Poisoning treatment?
Pet Insurance covers the cost of many common pet health conditions. Prepare for the unexpected by getting a quote from top pet insurance providers.
Recovery of Sago Palm Poisoning in Dogs
According to the Pet Poison Helpline, the survival rate for dogs with sago palm poisoning — even with aggressive treatment — is approximately 50%.
While sago palm poisoning is a very serious condition, pets that are given emergency treatment can make a full recovery. Dogs recovering from sago palm poisoning may be monitored overnight or for several days by a veterinarian. Additional tests will likely be performed to determine if any permanent damage has occurred to the organs. Follow-up visits may be required in the initial recovery stages.

You can also protect your pet by removing all sago palms from your home and yard along with all other toxic plants. And if you're traveling with your dog, particularly if you're visiting a warmer climate, make sure you can identify sago palms and keep your pet well away from them.
Want to find out more about common household and garden plants that are toxic to dogs? Use Wag! Vet Chat to get the lowdown online from a veterinary professional.

Top
Cost of Sago Palm Poisoning in Dogs
The cost of treating sago palm poisoning in dogs depends on how quickly the dog receives treatment and how much of the plant they ingested.

Emergency veterinary services are, by default, more expensive than regular services. If your dog requires multiple days of hospitalization, including overnight care, the total cost of poisoning can run to thousands of dollars. If the dog has limited exposure and only needs activated charcoal and general monitoring, the treatment cost can be as low as a few hundred dollars.
Top
Sago Palm Poisoning Average Cost
From 102 quotes ranging from $800 - $9,500
Top
Sago Palm Poisoning Questions and Advice from Veterinary Professionals
Belgian Malinois
Ten Weeks
8 found helpful
8 found helpful
My puppy ate a tip of my sago palm leave. Is this something I need to take him in for? He doesn't have any symptoms and it's been 40 minutes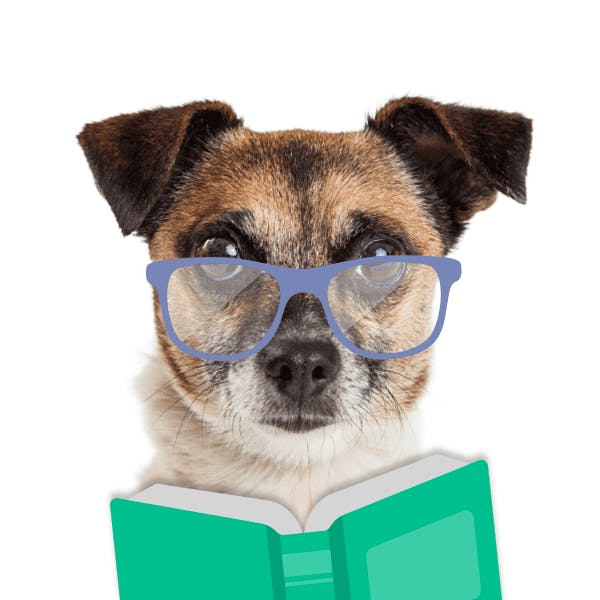 Dr. Linda S. MVB MRCVS
8 Recommendations
I'm sorry to hear your puppy did this. Unfortunately, this is a toxic plant. While the seeds are most poisonous, any part of the plant can be toxic and must not be consumed. I would absolutely bring your pup to the emergency vet right away to have them assessed. It's best to remove any toxic plants from your home and garden immediately.
Nov. 4, 2020
Was this experience helpful?
Siberian Husky
6 months
0 found helpful
0 found helpful
My husky ,ace, ate sago palm and has been throwing up and drooling and seems to be breathing heavily. I don't live near a pet hospital what should I do ?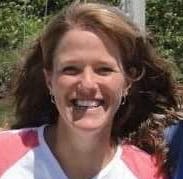 Dr. Michele K. DVM
0 Recommendations
Thank you for your question. I apologize for the delay, this venue is not set up for urgent emails. Sago palm is quite toxic to dogs. I hope that your puppy is okay. It would be best to have your pet seen by a veterinarian, as they can examine them, see what might be going on, and get treatment for them.
Oct. 18, 2020
Was this experience helpful?
Sago Palm Poisoning Average Cost
From 102 quotes ranging from $800 - $9,500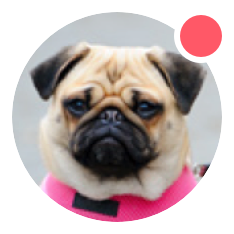 Need pet insurance?