What is Sago Palm Poisoning?
While the sago palm plant is a popular indoor and outdoor plant, it is extremely dangerous for dogs. Unfortunately, most pet owners are generally unaware of the toxicity of this plant until it is too late. Poisoning cases are especially popular in spring and summer when dogs and pet owners are outdoors. Any ingestion of the sago palm will result in symptoms ranging from gastrointestinal to neurological until the dog ultimately develops liver failure. Death often occurs if emergency treatment is not given.
Ingestion of the sago palm plant is extremely toxic to dogs. The sago palm plant contains cycasin, a toxin that leads to liver failure and can be fatal. Any dog that has ingested sago palm must be taken to a veterinarian immediately for emergency treatment.
Book First Walk Free!
Symptoms of Sago Palm Poisoning in Dogs
Symptoms may appear as soon as 15 minutes after ingestion though in some cases may take up to 12 hours to develop. If you suspect that your dog has ingested any part of the sago palm plant, it should be taken to a veterinarian immediately. Symptoms include:
Vomiting
Diarrhea
Drooling
Weakness/lethargy
Lack of appetite
Depression
Seizures
Jaundice
Fluid accumulation in the abdomen
Blood in stool
Blood in urine
Bruising
Nose bleeds
Causes of Sago Palm Poisoning in Dogs
Sago palm poisoning is caused by ingestion of the plant. While all parts of the plant are dangerous due to the toxin cycasin, the seeds contain the highest amounts. Cycasin can irritate the gastrointestinal tract causing symptoms such as vomiting and diarrhea, but also causes liver failure in large amounts. If left untreated, the failure of the liver will lead to death in a terrible way. In cases of delay the dog will commonly experience fulminating liver disease, shock, and massive hemorrhage, which makes them near impossible to save by a veterinarian clinic.
Diagnosis of Sago Palm Poisoning in Dogs
Diagnosis is most often made after the dog's owner sees that the plant has been eaten by their pet. If you suspect that your dog has ingested any part of the sago palm plant, contact the veterinarian immediately. Diagnosis without proof of ingestion is difficult and tends to rely on the symptoms alone. If you aren't sure, the veterinarian will run both complete blood and urine tests to verify that the liver has been impacted. The doctor will be looking for liver test values that are over the index of a healthy and sick liver as well as any signs of current liver function.
Treatment of Sago Palm Poisoning in Dogs
Due to the high fatality rate of sago palm poisoning, aggressive treatment is extremely necessary for dogs that have ingested any part of this plant. A veterinarian will typically induce vomiting using hydrogen peroxide or ipecac. Activated charcoal is likely also going to be given to your dog to soak up any of the poison internally.
If liver damage has occurred, blood and plasma transfusions, vitamin K injections, gastroprotectants, anti-seizure medications, and fluid therapy may be required. Your veterinarian will also evaluate your dog to determine if anti-nausea medications or pain management drugs should be administered.
Recovery of Sago Palm Poisoning in Dogs
While sago palm poisoning is a very serious condition, pets that are given emergency treatment can make a full recovery. Dogs recovering from sago palm poisoning may be monitored overnight or for several days by a veterinarian. Additional tests will likely be performed to determine if any permanent damage has occurred to the organs. Follow-up visits may be required in the initial recovery stages. It is also advisable that you remove all sago palm plants from your home to prevent this incident from recurring.
Cost of Sago Palm Poisoning in Dogs
The cost of sago palm poisoning is directly related to the time the event occurs, the delay of the pet owner in taking the dog to the veterinarian, the ratio of the dogs size as compared to the amount of the sago palm ingested, and the in-office capabilities of the veterinary hospital. Emergency veterinarian services are, by default, more expensive than regular veterinarian services. If your dog requires multiple days of hospitalization, including overnight care, the total cost of poisoning can exceed $1,500. If the dog has limited exposure and only needs activated charcoal and general monitoring, treatment cost can be as low as a few hundred dollars ($270).
Sago Palm Poisoning Questions and Advice from Veterinary Professionals
Bosco
American Staffordshire Terrier
2 Years
2 found helpful
My fur baby (American staff/mix 2 years old) got ahold of a darn sago root and possibly a seed a month ago. We had cut that sucker down about 6 months ago but law and behold Bosco went digging and found the root and other parts of the plant we couldn't get to. We didn't know at first and he consumed it around 8:30 pm and my husband had gone to bed around 10 ish I stayed up to watch HGTV and around 12 midnight he threw up and I notice it was very dark and saw it was mostly dirt and then saw that darn sago plant in it. I freaked and went outside to see he had dug a hole and gotten into it. We rushed him to the ER vet and there they induced more and he threw up two more time. They kept him and gave him charcoal and fluids for the next two days. The first blood test he took at 1:00 am was normal but dr. said it prolly won't show up till later then tested him again 12 noon and it was slightly higher just over 5 I think she said and later that night around 8 test again and was normal. The following day at 12 noon again and tested normal so I was able to take him home with meds Denamarin, omega-3, vitamin E, and Ursodiol. He seem to be doing ok not much of a appetite but after all he was through poor baby. We had to go back in a week for more blood work and this time it was elevated to 555 but the dr. said his liver is functioning great on other levels. So we came home alittle disappointed but we kept giving his meds and back again in two weeks which was just last week and this time they were down to 255 with I think 220 or 225 being normal. We felt a lot better this time. We go back again in a month now to check again. I am hoping for good results!! So my question is what do you think about these results? I love my baby and don't wanna lose him. Should I also be giving him some milk thistle with besides all his other medicines he is taking. He is eating ALOT better now.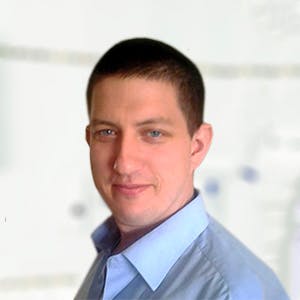 2008
Recommendations
It looks like Bosco is on a good path to recovery after a scary few weeks. I don't believe that there is any other need for additional treatment; especially since denamarin contains the milk thistle extract silybin so he will be getting the benefit from it anyway. With his recovery, there is no need for additional therapy, just basic support if required and monitoring of his liver enzymes until they return to physiological range. Quick action on your part getting him to the Emergency Veterinarian and the immediate care he received would have been instrumental to his outcome; I cannot stress enough to people, in cases of suspected poisoning or known poisoning get Veterinary care immediately. Regards Dr Callum Turner DVM
Dear Bosco's mom,
Denamarin has milk thistle extract and SAM-e in it, it is not prescription and can be bought online.
My dog also ate Sago Palm, but I was not so fortunate to know that it was poisonous and I did not know that she had eaten any of it until she became jaundiced and quit eating. She now has permanent liver damage confirmed by a liver biopsy. So she takes ursodiol and denamarin all the time. I wish you luck with the healing of your pup!
Hey Doc, question.. I just gave Bosco the last pill of denamarin and I had told the vet I had some milk thistle 240 mg capules that was gonna give that after finishing the denamarin but they hadn't told me what dosage to give in the milk thistle. How much to give a 50 pound Bosco?
Thanks Doc!! I do hope he continues to a full recovery. It just scares me seeing how much he ate. Yeah I wish I could go put signs on these plants saying toxic to dogs :( We recently moved away to another house and I made SURE there were no sago plants around lol I rather have my beautiful pup then that plant. Again Thanks and I'll keep you informed if I need. :)
Add a comment to Bosco's experience
Was this experience helpful?
woodrow
Labrador Retriever
4 Years
0 found helpful
My dog ate a sago palm at about 8 in the morning and we later found out the it was poisonous at 6 in the afternoon. He has now been at the vet for two days with a little bit of abnormality in the liver, do you think that he will survive this without having lasting organ problems or any neurological problems.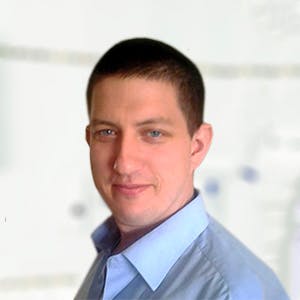 2008
Recommendations
It is difficult to say if she will survive or not, it all depends on the amount of the palm consumed and the anomaly on the liver test results; but dogs generally make a good recovery after poisoning events but I cannot give you any assurances, you should discuss with your Veterinarian as they are able to assess Woodrow's current condition. Regards Dr Callum Turner DVM
Add a comment to woodrow's experience
Was this experience helpful?
Molly
Chihuahua
1 Year
0 found helpful
My dog Molly injested sago palm approximately 8 months ago. She was sick that first night but showed no symptoms the next day. She was her usual energetic playful dog.To this day she remains playful and full of energy.
I did not take her to the vet, I was unaware of how serious the poisening was.
Should I still be worried about liver damage?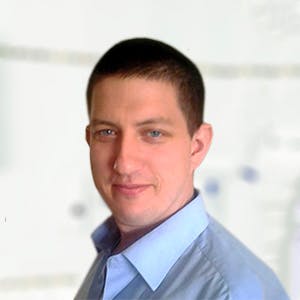 2008
Recommendations
If Molly hasn't had any symptoms until now, you are most likely in the clear; I would recommend you getting a blood test to check liver function to be on the safe side when you visit your Veterinarian next. Liver failure symptoms normally present within a few days of ingestion so if you haven't seen anything thank your lucky stars. Regards Dr Callum Turner DVM www.petpoisonhelpline.com/poison/sago-palm/
wow. How much did she swollow? My dog swollowed a bunch and had to go to the emergancy vet because she got paralyzed and was hallousanating. I hope she survives. She is staying at the vet overnight.
Add a comment to Molly's experience
Was this experience helpful?
coco
Golden Retriever
15 Weeks
0 found helpful
Medication Used
No medications were prescribed
they induced vomiting and she threw up all the food and a treat i had given her and a piece of the sago that I feared she had consumed. Vet said she did an X-ray to be sure that she vomited everything in her stomach and then did activated charcoal in order to block toxins. They kept her 1.5 hrs and did subcutaneous fluids and then sent her home with me. she has urinated many times. Im afraid of dehydration but vet said no water because it could dilute charcoal or make her vomit. we did no enzyme exams as the vet said in was pricey and we already knew the problem and that since we took her in so soon it could possibly not even show, and the test was more necessary in 7 days after treatment.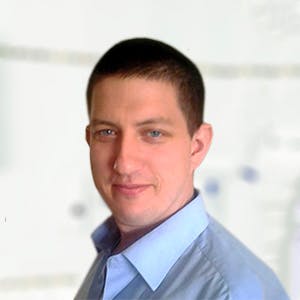 2008
Recommendations
I agree with the course of action your Veterinarian has taken and with subcutaneous fluids they would have given a sufficient amount to see her over this nil by mouth period. The effects of the poisoning on the liver or not immediately evident and it is best to have a blood test a few days afterwards to get a better picture than an immediate test and having false hope (plus wasting money). Keep a close eye on Coco and you can monitor if she becomes dehydrated by pressing on her gums until it turns white, let go and count; if it takes more than two seconds for the blood to return then there mild dehydration and Coco may require more fluids. Regards Dr Callum Turner DVM
Our dog Lily has recently died yesterday due to the Sago Palm. It killed her over the course of about 2 days. We first noticed her odd behaviour when she was outside and started stumbling and having trouble walking the day after she died. I'm a bit confused on why it killed her so quickly unlike other dog when the survive and are treated over the course of a week.
Add a comment to coco's experience
Was this experience helpful?
Vivian
2 Years
1 found helpful
its been three almost four days since the sago palm incident. symptoms include lethargy and refusal to eat. no longer puking or experiancing runs. no signa of liver failure either. is there need to still be worried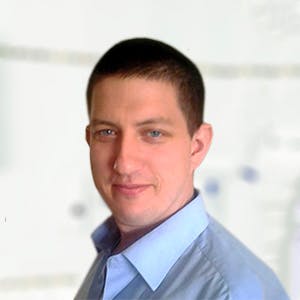 2008
Recommendations
If you know or suspect that your pet has eaten any poison you must visit your Veterinarian immediately as early treatment leads to a more favourable prognosis than have to treat liver disease or other complications. In cases of sago palm poisoning, signs of liver failure would show after three or four days; a blood test carried out by your Veterinarian would show the health of Vivian's liver and kidneys. Regards Dr Callum Turner DVM
Add a comment to Vivian's experience
Was this experience helpful?
Harley
Pittbull mix
5mths
0 found helpful
we removed our sago but my dog was messing around where it was at 6am yesterday I saw a root and am unsure whether or not she actually ate a root. it is the following day more than 36hrs since she may have eaten the root. we are thinking she is ok. when do symptoms start?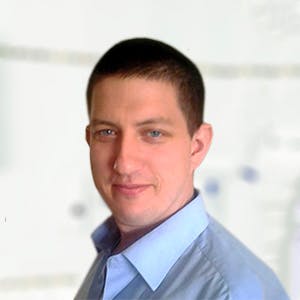 2008
Recommendations
Usually gastrointestinal symptoms are the first to develop within 15 minutes to a few hours (less than 7 hours); if she has passed 36 hours she is most likely safe. The next milestone is two to three days post ingestion where liver failure occurs; but if she hasn't shown symptoms she would most probably be fine. If you are concerned, visit your Veterinarian. Regards Dr Callum Turner DVM
My Dog vomited a lot overnight, was lethargic this morning. Took her to the vet, who treated her with injection of fluids and anti-nausea meds, and gave us high-fiber food. After getting home, we searched the yard and found what could be a sago palm seed (we don't have any, but some in our neighborhood do). Our vet is closed now, but do you think the treatment they have would be enough to fight possible sago palm poisoning?
Add a comment to Harley's experience
Was this experience helpful?
JUICY
Mixed
3 Years
0 found helpful
Has Symptoms
None. Diagnosed during regular check
Our dog had a sago palm seed in her mouth. The seed didn't have any of the furry substance on it. I think it was old. There were some bite marks but the seed was whole. I took her to the vet within 20 minutes. The vet induced vomiting where they found nothing but her dinner. So the are keeping her and doing the charcoal treatment, blood work, etc. I don't believe she actually ingested anything, but the vet said there could be "dust" on the seed. Not sure what "dust" means. It had rained hard here for 12 hours before this happened. I called 4 hour into her stay and she has no symptoms. And at 8 hours. No symptoms. Is it a possibity for them to not ingest anything and still get sick ?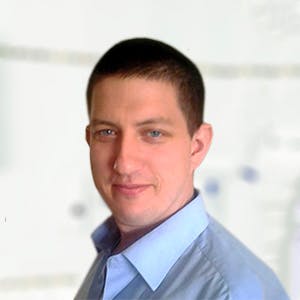 2008
Recommendations
Usually ingestion is required to cause a toxic event; however, given the highly poisonous nature of the Sago Palm and high mortality rates along with delayed liver failure, your Veterinarian is being cautious especially as the seed is the most poisonous part of the plant. Regards Dr Callum Turner DVM
Add a comment to JUICY's experience
Was this experience helpful?
Mia
Boerboel
7.5
0 found helpful
My 7.5 year old dog ate a sago palm plant 4/06/17. We took her into the emergency vet clinic that evening to begin treatment after learning how toxic it is. She was there for 3 days and all her liver value tests came back good. Took her into her regular vet 4/10/17 for a liver recheck & the test came back good then too. However, about a week later she stopped eating. Tried bland food which worked for a day then she went back to not eating. Vet had her stop taking the liver enzyme pills as they thought they were irritating her stomach. Did some tests & found 3 of the values came back above normal. She had bacteria show up in the tests and in her stool sample. They put her on famotidine, amoxicillin & metronidazole last Thursday 4/20/17. She still wouldn't eat. Admitted her Friday 4/21/17 afternoon to be put on an IV to get some nutrients & electrolytes. She ate some canned dog food there. Now she won't eat again. I've tried everything. The only thing she will voluntarily eat are her Natural Balance sweet potato & fish treats (she normally eats Natural Balance large breed lamb & rice). I got her the same flavor of dry & canned food. She won't eat it. She seems to have excessive thirst and going pee more than normal. Vet said the next step would be for her to get an ultrasound, xrays or more testing. I've now spent over $3k and am frustrated. The vets around here are not very familiar with the sago palm and I'm worried they are missing something.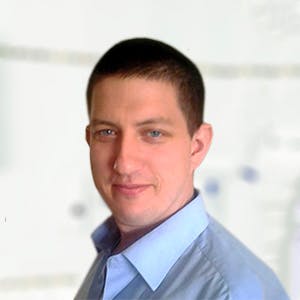 2008
Recommendations
Sago palm poisoning has a poor prognosis in general with many dogs getting liver failure after three or four days. Dogs which survive the initial poisoning event are still at risk of liver failure after a few weeks due to fibrosis of the liver which reduces the liver's physiologic ability. Ultrasound with a Specialist may be able to tell you if there is fibrosis of the liver. Regards Dr Callum Turner DVM
Add a comment to Mia's experience
Was this experience helpful?
Pebbles
Pittbull mix
5 Months
0 found helpful
My 5 month old ingested part of a sago palm. About 4 hrs. After she vomited 5 times this evening. We got up next day no vomiting has healthy appetite. Could she not have had sago poisoning from it?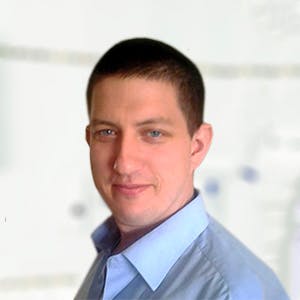 2008
Recommendations
It would be best to take Pebbles to her Veterinarian as ingestion of Sago Palm causes gastrointestinal symptoms in the short term but within two to four days may result in liver failure due to the presence of cycasin which can lead to death. Please take Pebbles to her Veterinarian for evaluation and supportive care. Regards Dr Callum Turner DVM
Add a comment to Pebbles's experience
Was this experience helpful?
Canelo (poopities)
Yorkshire Terrier
1 Year
0 found helpful
Has Symptoms
Inability to keep water down
Canelo ate the worst part, the Sago Palm seed. He started to slow down in activity immediately and didn't sleep in my parent's bed last night. He consumed the seed around 5_7pm on March 25, 2017, then hospitalized around 1:30 on March 26, 2017, and their slow arses didn't treat him until 3:30. When my neighbor's German Shepard was trying to play with him, his butt his real low and he was slouching and we didn't think anything of it. My pug was chewing on it too and is doing just fine, I'm scared that there are remanents of the seed in my yard. Prognosis for both my Yorkie and Pug? Please we are all extremely distraught, he was the only dog my dad loved since his other dog when he was a kid,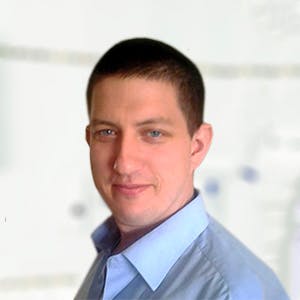 2008
Recommendations
Sago palm poisoning has a high mortality rate, I cannot give you any specific numbers but I cannot understand what took two hours at the clinic before initiating treatment; it would have been too late to induce vomiting but activated charcoal and supportive care should have been administered. Prognosis isn't good, the delay from 5pm until arriving at the Veterinarian wouldn't help, your pug would have a better prognosis than your yorkie. Regards Dr Callum Turner DVM
He is doing better. His liver enzymes are still elevated, but they have not increased from yesterday. He has been getting fluids, and ate a little bit. He prances while outside but you can still tell he doesn't feel well. Vet seems to think he's going to pull though. He's membranes are normal and he's abdominal region is not swollen.
My dog Lily just recently died yesterday. She was believed to eat one of these Sago Palms but we didn't notice any symptoms until the day after she died when she started stumbling in the backyard. When she died it seeming like it took a matter of hours unlike the stories of dogs being hospitalised for days. I wonder what else could have caused this sudden death if there is another factor.
Add a comment to Canelo (poopities)'s experience
Was this experience helpful?
Buddha
American Bulldog
6 Months
0 found helpful
My 6 month old American Bully has possible Sago Palm Poisoning and has been sick for 2 weeks now. He has gained almost 21lbs (in 2 weeks) because of the abnormal fluid accumulation in his abdomen, however, he still manages to eat and play with our other dog. Our vet has informed us that there is a good chance that he just might pull through this, since he has surprisingly managed to make it this long. So, my question is, if this were your dog, do you think that we should go the extra mile and take out a loan to get him all the help that he would need? Or is there a slim chance to nothing that he will not even make it? (our family has been in a financial bind for the last 2 months and I'm trying to make the best decision for us all) Also, what would be the most common treatment plan for something like this? And what is the average time length that a dog will live after ingesting a Sago Palm Plant?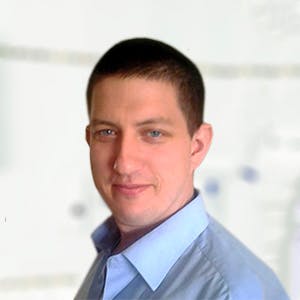 2008
Recommendations
Sago palm poisoning is very severe, especially when there is liver damage; Buddha's case seems very severe and would require extensive medical therapy. When treated aggressively there is still a poor prognosis overall, with approximate mortality rates of around 50%; each case is different depending on the amount of sago palm consumed and the time until Veterinary treatment was initiated, your Veterinarian will have a better idea about the prognosis for Budda, but the prognosis isn't favourable. Regards Dr Callum Turner DVM
Add a comment to Buddha's experience
Was this experience helpful?