What are Babesiosis?
Babesiosis has an incubation period of about two weeks, so there is often a delay of at least two weeks from infection to the appearance of symptoms. However, symptoms can be very slow to manifest, and cases can be unrecognized for years. Dogs are affected by Babesiosis at rates unrelated to sex, age, and breed. Risk correlates positively with environmental and seasonal exposure to ticks and negatively with proper tick prevention and removal.
Babesiosis is a type of parasitic disease caused by infection of the Babesia genus of protozoal piroplasms, most commonly transmitted through ticks. Similar to malaria, babesiosis can affect humans and cattle as well as dogs, and is also known as Texas cattle fever, Redwater, and piroplasmosis.
Book First Walk Free!
Symptoms of Babesiosis in Dogs
The babesiosis piroplasms infect a dog's red blood cells, causing hemolytic anemia in which red blood cells are destroyed, and excess hemoglobin is released. Excessive hemoglobin can lead to jaundice. An infected dog's body will fight to produce more red blood cells in order to replace the ones that are lost, but if it cannot produce enough, anemia occurs. The clinical symptoms of babesiosis infection are:
Lack of energy
Lack of appetite
Weight loss
Fever
Swollen abdomen
Unusual urine color
Unusual stool color
Yellow or orange-tinged skin
Pale Gums
Types
Babesia canis - large piroplasms
Babesia canis canis - reported in the U.S., Africa, Asia and Australia
Babesia canis vogeli - most virulent, reported in Africa
Babesia canis rossi - reported in Europe
Babesia gibnosi - small piroplasms, reported worldwide
Babesia conradae - small piroplasms, reported only in California
Causes of Babesiosis in Dogs
While the most common cause for babesiosis infection in dogs is transmission through ticks via bite, there are additional causes. Your dog may be infected through direct transmission from an infected animal, also via bite, or through the transfusion of infected blood.
Diagnosis of Babesiosis in Dogs
You can aid the veterinarian in diagnosis by bringing your dog in for treatment as soon as you notice symptoms and providing information on the onset as well as any relevant possible causes. Be sure to mention if you have found ticks on your dog recently or lapsed in tick prevention, or if you dog has recently been bitten or received a blood transfusion.
A complete physical examination will be conducted, including a urinalysis and electrolyte panel in order to rule out other possible causes for your dog's symptoms and assess overall health. However, the most important element for diagnosis is the analysis of your dog's blood.
In most cases, in addition to a complete blood count, which will measure your dog's red and white blood cell levels and indicate anemia if present, as well as a chemical blood profile, further analysis of blood samples will be needed. These are a Wright's stain, which is a histologic stain that allows the veterinarian to differentiate between blood cell types during examination under a microscope in order to identify infection, and immunofluorescent antibody tests, which provoke a reaction to the Babesia organisms and can help differentiate between species and subspecies. Further, a biological sample can be tested through polymerase chain reaction (PCR) in order to draw out DNA and is a more conclusive indicator of species and subspecies of the parasite.
Treatment of Babesiosis in Dogs
There are treatment methods that have proven effective in suppressing symptoms; however, Babesia infections are often persistent, and even after a recovery, your dog will be considered a permanent latent carrier of the infection. Your dog will be treated with one of several anti-infective agents, depending on the species of Babesia causing the infection. These drugs will be administered intravenously, typically in two doses spaced apart by 14 or so days. Pentamidine isethionate, a drug developed to treat pneumonia, may be used for all species. However, dogs infected with Babesia canis will often be treated by imidocarb disproportionate, which is a urea derivative developed as an antiprotozoal agent specifically for treatment of parasitic infections. Babesia gibsoni and Babesia conradae are the most difficult to treat, and require a combination cocktail of pentamidine isethionate and atovaquone, another pneumonia treatment drug.
Recovery of Babesiosis in Dogs
The majority of dogs treated respond excellently and will make a rapid clinical recovery. However, there is a possibility of persistent parasitemia in which the infection and its symptoms persist despite treatment. For this reason, you will need to schedule regular follow-up appointments after treatment in order to continue testing for infection. Clinical recovery is defined as three negative polymerase chain reaction tests in a row. Even after recovery, there is a risk of relapse at any time throughout your dog's life. As with any recovery be sure to closely monitor your dog for the reappearance of symptoms and seek veterinary help as soon as symptoms reappear.
It's important to know that your dog is a latent carrier of the parasite for life, making her ineligible for blood donation and a risk of transmission to other dogs. Always discourage and prevent dog fights in order to protect other dogs from getting infected. If your home has the presence of multiple dogs, or your dog has recently been in a kennel, notify the kennel and take your other dogs into the veterinarian in order to get tested. In order to prevent further infection, keep your dog on year-round tick prevention and closely examine his skin and fur after he has been in areas that may harbor ticks.
Babesiosis Questions and Advice from Veterinary Professionals
Sweety
Labrador Retriever
4 Days
0 found helpful
Hi iam shiva ,my dog (labrador) female past 5days after blood test we got to know my dog
Is suffering from babesia , she is not eating the food past 4days ,plz can you suggest me what type of food my dog likes
Add a comment to Sweety's experience
Was this experience helpful?
Clifford
Beagle
9 Years
1 found helpful
Has Symptoms
poor appetite, lack of energy
My 9 year old beagle over the past few days has been showing Lack of energy, Lack of appetite, low Fever, Dark Yellow urine color, yellow orange stool color & has difficulty chewing. Today our vet ordered a PCR test.
Report came as Babesia gibsoni detected high & blood test says platelets at 57K/MuL, HCT at 35.4%, HGB at 12.8g/dL, MCHC 36.2g/dL,WBC 18K/MuL,
Grans 14.2K/muL
We pray for his complete cure.
Help us please.
I was successful in handling da dog,but after da treatment,dea was a case of anorexia,which I tried my best,then 4 days after convalescence,I t was hit wit paralyses,why,I tried infusion,no way,advice,,,,,,
Hi 2 month old my dog B.gibsoni and himoglobin 5 chance for cure
I pray that your dog recoup speedily. Ticks are beings from hell. My dog is babesia vogeli +rossi positive. I hope he also gets better sooner. :)
Add a comment to Clifford's experience
Was this experience helpful?
Lucky
Canaan Dog
7 Years
0 found helpful
I am in South Africa. My Male Canaan, 7 years old, no history of health issues and having received his prescribed dose of anti-tick and flea medication, began appearing slightly weak, bloated, lethargic and constipated on 28th July 2019, but otherwise unstressed. His gums were pale. I brought him to the vet on 29th July, where he was diagnosed with Babeosis and immediately administered Diminazine Aceturate at a dose of 0.1ml/2kg. Otherwise he did not show signs of distress and no one was overly concerned. Overnight lethargy and weakness drastically increased and appetite was completely lost. On 30th July he was readmitted for a drip and cortisone and on the same evening I was instructed to take him for a blood transfusion. The following morning I was called by the vet to tell me his situation was serious and there were complications, but he was optimistic. At 3pm on the 31st, I arrived at the vet to find the dog totally unconscious and for the first time appearing completely yellow, with signs of subcutaneous hemorrhaging around his abdomen.. The attending specialist told me they could only monitor and not treat due to not knowing the history (I don't know what that means as his files were apparently sent through by the first vet to see him). At 6.30pm he died.On the morning of the 31st, his blood results were as follows: ALT (Alanine Transaminase) 1047 High 10 - 60 U/L Checked in dilution Bilirubin - Total 129.6 High 1.75 - 8.55 μmol/L Creatinine 139 High 20 - 110 μmol/L Magnesium - Total 1.2 0.6 - 1.2 mmol/L CRP (C-Reactive Protein) 77 High 0 - 20 mg/L Biochemistry Sample analysed: Plain Abdominal Fluid Bilirubin - Total 22.9 High 1.75 - 8.55 μmol/L Biochemistry Sample analysed: Fresh Heparin Whole Blood Sodium 130.2 Low 135 - 155 mmol/L Potassium 3.52 Low 3.8 - 5.8 mmol/L Chloride 106 100 - 140 mmol/L Chloride (corrected) 127 High 107 - 113 mmol/L Sodium:Potassium ratio 37 High >27 - ... Calciumi (measured) 1.10 mmol/L Calciumi (pH 7.4) 1.07 Low 1.25 - 1.45 mmol/L Serum Osmolality (calculated) 275 Low 292 - 308 mmol/L HCO3 act 12.7 Low 17 - 24 mmol/L HCO3 std 14.8 Base excess (blood) -11.8 mmol/L Base excess (extracellular fluid) -13.1 mmol/L Anion gap 15.0 15 - 25 mmol/L Glucose (POC analyser) 2.5 Low 3.5 - 5.5 mmol/L Sample analysed: Collection method cystocentesis Urine colour orange Urine transparency clear Urine specific gravity 1.020 Urine pH (dipstick) 6.5 Urine protein (dipstick) 3+ Urine blood 3+ Urine glucose trace Urine ketones Negative Urine Bilirubin 3+ Urine white blood cells None seen Urine red blood cells None seen Urine crystals Bilirubin 3+ Urine casts None seen RTE cells None seen Bladder epithelial cells 1+ Other epithelial cells None seen Urine lipids None seen Urine mucus None seen Urine sperm None seen Urine squamous cells None seen Urine bacteria None seen Sample analysed: Plain Abdominal Fluid Colour yellow Clarity clear Total Protein 12 g/L Total nucleated cell count 150 cells/μL Neutrophils non-degenerate 25 % Neutrophils degenerate 0 % Lymphocytes 15 % Macrophages / reactive mesothelial cells 34 % Eosinophils 0 % Hyperplastic mesothelial cells 27 % Other cells 0 Erythrocytes 1+ Bacteria intracellular not detected Bacteria extracellular not detected An abdominal ultrasound yielded no abnormalities and a test for Leptospira spp was negative. Following his death, I have done a fair amount of research into Diminazine Aceturate and have noted that 20% of dogs in South Africa experience an acute allergic reaction to the drug. As I live in a high tick area and have 4 dogs and 4 cats, some of which also come from the same desert environment Lucky did, this is a cause for concern. I have tried discussing the Marshall protocol as an alternative form of treatment in the event of one of my other animals becoming infected, rather than chemotherapy, but my suggestion has been dismissed. This is the first occurrence of Babeosis Canis I have experienced in 20 years of living here and it seems conventional anti-tick protection is ineffective as a prevention. Is Diminazine Aceturate really the best choice in advanced cases considering its potentially aggressive and harmful action on the body?

Read more at: https://wagwalking.com/condition/babesiosis
Add a comment to Lucky's experience
Was this experience helpful?
Cooper
Labrador Retriever
6 Months
0 found helpful
Hi,
My dog(Labrador) had severe bloody diheria and vomitings, from last 6 days and doctor suspected gastroenteritis and gave medication according to that, but there was no affect of the medication. But he was quite active. So doc suggested a blood test and an x-ray test to be done. Doc told his blood reports are normal, but serum creatinine is 0.9 mg/l. And in x-ray liver and intestine were slightly inflamed. Doc asked to continue the same medication for he suspected intu-sussecption. He suggested exploratory laparotomy, we took him for a second opinion and the other gave him pain killers and tested for parvovirus and luckily it was negative. So doc suggested with the same medication with iv, second day of the treatment he started exhibiting neurological symptoms- loss of balance while walking, twitching his front paws, whining and continuously liking his lips. Third day he was not able to get up and not taking any food , tried to force feed but took very less food so we took him to the head of the department in a govt hospital, doc suspected canine distemper virus and luckily test came back negative. Did a chest x-ray and his lungs and heart were normal. So now doc suspects cerebral babesiosis due to variation in tick fever. But he never had temperature and his temperature never went above 100.8 °c . Can you please help us what can be done.
Add a comment to Cooper's experience
Was this experience helpful?
Candy
Boxer
3 Years
0 found helpful
Babesia gibsoni and ehrlichia canis is visible in my dog report what is the treatment?

UNIT FINDING
SGOT(AST) U/L 117.0
SGPT(ALT) U/L 86.9
BLOOD UREA MG/DL 72.6
CREATININE MG/DL 1.0
HAEMOGLOBIN G/DL 4.6
TLC THOU/MM3 2.5
DLC NEOTROPHILS % 79
RBC MILL/MM3 4.32
PCV % 28.4
MCH PG 10.6
MCHC G/DL 16.1
PLATELET COUNT THOU/MM3 156
RDW-CV 0.388
ESR MM/HR 40

AGE 3 YEARS FEMALE BOXER
BLACK STOOL AND ALSO STOP EATING
AND ALSO RED COLOUR ROUND SPOTS ON BELLY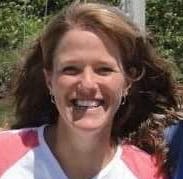 1611
Recommendations
Without the reference ranges for these lab results, they don't have much meaning to me, but the platelet count and PCV seem low. If Candy tested positive for Babesia and Ehrlichia, those tick borne diseases are typically treated with a course of antibiotics and antiprotozoal medications. Your veterinarian can guide you in the treatment for these conditions, and you will want to follow up with them, as both of these can linger. Tick prevention would be a good idea, as well.
Can you use metronidazole as an antiprotozoan drugs in case of canine babisiosis
Add a comment to Candy's experience
Was this experience helpful?
Puppy
pit bull terrier
1 Year
0 found helpful
My pit mix recently went on a two hour trip through a heavily wooded area and came back with over 40 ticks on him, he's been sleeping for the past two/three days & has been going potty in the house which isn't like him. He feels like he has a fever and his gums are not as pink as usual.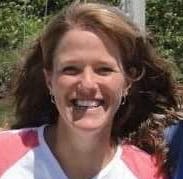 1611
Recommendations
Since any number of things may have happened to him while he was unattended for two hours, it would be best to have him examined by a veterinarian, as his condition may or may not be related to the heavy tick infestation. I hope that he is okay.
I would almost certainly suggest your dog got Babesia Gibsoni from a deer tick if you live in the southeastern US. Get a PCR test done by your vet to check for all Babesia. The fact your dog is a pit bull terrier makes him significantly greater chance of receiving this particular virus. It is treatable but many doctors diagnose it as IMHA and never even check.
Add a comment to Puppy's experience
Was this experience helpful?
simba
Labrador
8 Years
0 found helpful
Hi,
I have a Labrador , 8 year old , Simba

Mid march he started limping on one leg and i suddenly felt weird so i went to the vet we were seeing since past 8 years for vaccinations and other basic health issues. The doc said he will be alright in 7 days , he is limping because of muscle stretch or something but the condition just gotten worse . he started limping even badly . gradually the limping shifted from front right leg to both front legs. Then we went to another vet who asked us to do a blood test in which we found platelet counts are low . so we started giving him injections and all. after some time limping gradually grew with all 4 legs and now he is unable to stand , walk or stay balanced . when we lift him up with harness his paws are folding backside as if he has no control over them. the condition is worse now ... he was vomiting for 3-4 days which stopped and we gave him imidocarb injection and now giving him all the medicine the vet told us . but after 10-11 days of daily appointments to vet made him more weak and now he is not even active. good thing is that his breathing is normal and he pees regularly . Please help with this matter as our dog is very very close to us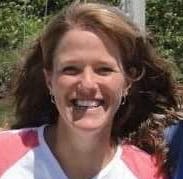 1611
Recommendations
I'm sorry that that is happening to Simba, that is quite terrible. Without knowing more about his lab work and the treatments that he has been receiving, I have a hard time commenting on what might be going on with him, whether it is a problem with his bloodwork and systemic function, or if it is a neurologic problem. He may need a referral to a specialist to have further testing and determine what is going on with him. Your veterinarian can refer you to an appropriate specialist in your area. I hope that he is okay.
Add a comment to simba's experience
Was this experience helpful?
Cannie
Cavapoo
1 Year
0 found helpful
Has Symptoms
Concentrated urine, pale, lethargy
Medication Used
Atovaquone-proguanil, azithromycin,
Diagnosed with tick fever / babesiosis in Jan. early symptoms include lethargy, heavy panting, pale, lack of appetite, dark coloured urine. took atovaquone/azithromycin for 5 days and required blood transfusion. Recheck mid Jan showed improved blood count (plt 36 to 146)
End February appear pale, lethargic and lack of appetite. Blood count shows Low platelet (30) and slight anemia (hb 11), took a 10 day course of atovaquone/azithromycin. Early march blood count revealed great improvement - platelet 350, hb 14.

Mid april appear lethargic but not so pale. Took blood count again - platelet 20 hb 13.6, started on atovaquone-proguanil/azithromycin and doxycycline.

What is the duration for babesiosis, is current treatment helpful and what is the prognosis for her currently?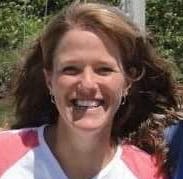 1611
Recommendations
Babesia typically affects the red blood cells more than the platelets, so I'm not sure how to comment on Cannie's signs and the minimal lab work that you have described. She may be affected by other tick borne diseases that do affect platelets, and may need to be on a longer term course of antibiotics. Doxycycline is one that is quite commonly used to treat tick borne diseases, and is usually given for 3-4 weeks, if not longer. Without knowing more about her and her condition, I cannot comment on her treatment or prognosis, but that may be helpful.
Add a comment to Cannie's experience
Was this experience helpful?
Bryan
Golden Retriever
1 Year
2 found helpful
My dog has been diagnosed with babiosis. He has lack of appetite and has stopped eating anything. I force feed him biscuits, bananas, boiled chicken and rice. His vet has started giving him 2.5 ml Terramycin injection, RL saline, 0.5 ml Hepamerz injection, 1ml Stemetil injection and Rabeprazole injections. He is also a little lethargic. I would like to know how long does dogs with babiosis take to recover. Are the above mentioned medications going to recover him fully. I am really worried as he does not want to eat anything. His urine is too yellow no matter how much he drinks water. I sometimes add ORS powder to his water. Please help.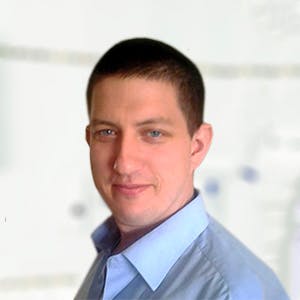 3320
Recommendations
Treatment for Babesiosis is dependent on the specific species of Babesia which is affecting Bryan, Terramycin (oxytetracycline) has mixed result in dogs but again it depends on the specific species of Babesia Bryan is suffering from. The link below has some interesting information on treatment of Babesiosis in dogs. Regards Dr Callum Turner DVM http://veterinarycalendar.dvm360.com/canine-babesiosis-proceedings
Add a comment to Bryan's experience
Was this experience helpful?
Gizmo
Boxer
10 Months
0 found helpful
My dog had a black thick with red stripes on his head. I removed it and today i had him at the vet. They gave him, Berelin, Catosal, Colvosone, and Rucenta VitB complex. When i got home with him he peed blood and started to vommit. I force feed him oxtail soup and energade. He ran two time to vommit tonight and the second time he just fell over. As if he is giving up. He is totally of balance so weak he cannot stand. I am so worried please can you tell me if he needs more severe care is he going to be fine. I am heartbroken at this point and i can only take him back to the vet tomorrow.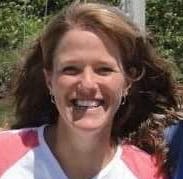 1611
Recommendations
Thank you for your email. It seems that Gizmo may need emergency care this evening, if there is a 24 hour facility near you, from your description. Since I cannot examine him, I'm not sure what is going on with him exactly, but if there isn't a 24 hour care facility, your veterinarian should have an after hours number to contact. I hope that he is okay.
Add a comment to Gizmo's experience
Was this experience helpful?
Zoey
Husky
5 Months
0 found helpful
My zoey had coloured urine for a week , and i took him to the clinic where he was diagnosed with babiosis... he was then started on iv doxycycline.. Platelet count is 35000, hb is 5.5.how severe is the disease and how long to recovery?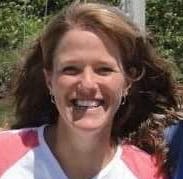 1611
Recommendations
Thank you for your email. WIthout much more information on Zoey's lab work and physical condition, I cannot comment on his expected recovery. It is best to ask your veterinarian what their opinion is on his condition and recovery, as they know all the details of his condition.
Hey there, I have been reading this comment. My dog has been diagnosed with babiosis and has the same symptoms. He has lack of appetite and has stopped eating anything. I force feed him biscuits, bananas, boiled chicken and rice. His vet has started giving him 2.5 ml Terramycin injection, RL saline, 0.5 ml Hepamerz injection, 1ml Stemetil injection and Rabeprazole injections. He is also a little lethargic. I would like to know how long does dogs with babiosis take to recover. How long did your dog take and how is he now?
Add a comment to Zoey's experience
Was this experience helpful?
Isis
pitbull
8 Years
1 found helpful
My dog is an 8 year old pitbull. I got her as a puppy, but the people we got her from were not reputable breeders. Anyway, she had an episode one night of shaking and acting drowsy. Took her to an emergency clinic and she got subcutaneous fluids and her PCV was 36. Went home that night. Next afternoon she peed blood. Rushed her to another vet, they ran multiple labs, including organ function. Liver enzymes were very elevated; ALT 365. Her PCV FOT AS LOW AS 14, started prednisone, went to 18. After a blood transfusion, IV antibiotics, fluids, ultrasound, liver biopsy, chest X-ray, and six night in the emergency clinic, she has been diagnosed with IMHA. Liver biopsy does show a toxin, but I guess it's not specific at all. PCV is staying around 24. Could this be Babesiosis?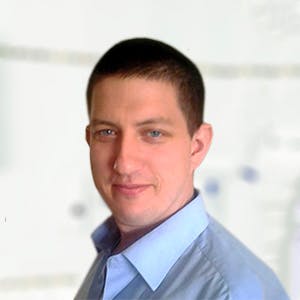 3320
Recommendations
Toxins may cause anaemia as well as parasites like Babesia and many other conditions; Babesia can be diagnosed by looking at a blood smear, but in cases of Babesia we would also expect to see thrombocytopenia and the blood counts as well. It looks like immune mediated haemolytic anaemia is probably the cause due to the response with corticosteroid therapy. Regards Dr Callum Turner DVM
I didn't realize I didn't say she started with low platelets, then they re-checked and said she had zero. Now her platelets are high, so she's on Plavix and Heparin. Are biopsies really that non specific? It can show that a toxin possibly damaged the organ, but can't decide if it's acetaminophen, pesticides, or toxin from a plant?
Add a comment to Isis's experience
Was this experience helpful?
teena
Bullmastiff
2years
0 found helpful
Has Symptoms
loss of appetite and yellowish gums
Medication Used
Clindamycin Hydrochloride
thank you for answer my question
my teena has been suffering from babesiosis and is on clindamycin im 600 mg daily with norfloxacin

her HB 11mg and
sgpt 864 i/l and serum creatinine 0.64 mg/dl
her appetite is lost and urine is dark colour
what you thinking about clindamycin usage in this dog and further management of this dogs with clindamycin

please help me
related to previuos question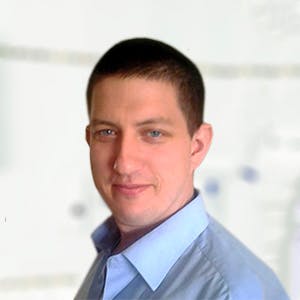 3320
Recommendations
My original answer stated that there are different species of Babesia and they respond differently to different medications so Babesia canis vogeli is treated with one medication (imidocarb) whereas Babesia gibsoni is treated with another medication (clindamycin). The correct identification of the Babesia will help in the treatment; I cannot advise you further without know the specific Babesia infecting Teena. Regards Dr Callum Turner DVM
Hi! My last rescue was chronically ill with what we found to be a co-infection of erlichia and Babesia vogeli. She responded well to treatment but it took some time almost a full year for her platlets to get back to normal as they were so low. I do a follow up CBC/chem every 3-4 months and she just had a normal ultrasound. She is coming up to be due for her 3 yr core vaccines and I am concerned bc of the pantocypenia. I know this originally caused from ticks but now do I have to worry about introducing things to her immune system? I have had a hard time finding research on this
Add a comment to teena's experience
Was this experience helpful?
TEENA
Bullmastiff
2YEARS
1 found helpful
Medication Used
Clindamycin Hydrochloride
MY BULLMASTIF DOG CALLED "TEENA"
SHE DIAGNOSED WITH BABESIOSIS AND SEVERELY AFFECTED IN 3 MONTHS BACK AND TREATED WITH IMIDOCARD ,FLAGYL AND CLINDAMYCIN AND FINALLY SHE RECIEVED BLOOD TRANSFUSION.
THEN SHE RECOVERED AND FEED WELL.
THEN AGAIN SHE DEVELOPED LOSS OF APPETITE,NAUSEA,VOMITING,YELLOWISH MUCUS MEMBRANE .
AGAIN BABESIOSIS IS POSITIVE.
VET STARED TO GIVE CLINDAMYCIN IM 600 MG ONCE DAILY
STILL HER APPETITE IS NOT IMPROVED WELL.
MY QUESTION

HOW LONG I HAVE TO GIVE CLINDAMYCIN
IS IT SEROIUS RELAPSES THAN 1 ATTACK?

PLEASE HELP ME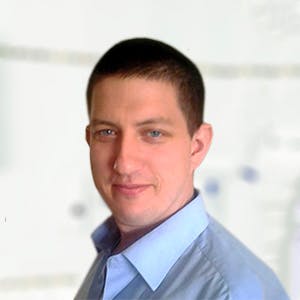 3320
Recommendations
Treatment of Babesiosis depends on the specific species of Babesia infecting Teena, imidocarb and clindamycin are treatments of choice for different types of Babesia; it is important to ensure that the correct species has been identified. Clindamycin is normally given for around ten weeks or more depending on the severity of the infection but should be directed by your Veterinarian. Regards Dr Callum Turner DVM www.cliniciansbrief.com/sites/default/files/Canine%20Babesiosis.pdf
Add a comment to TEENA's experience
Was this experience helpful?
coco
Shih Tzu
6 Months
1 found helpful
Medication Used
imidocarb, mycothrob, vit. c, dexorange, otc, etc
My dog is detected with babesia canis. His haemoglobin is 7.3 is on antibiotics and drip.
How many days does it take to recover?
Is babesia a lifetime disease?
What all precautions should I take after treatment?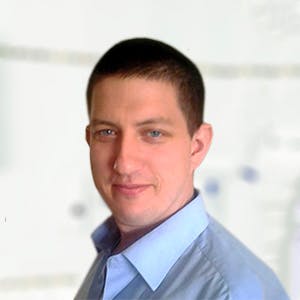 3320
Recommendations
Treatment of Babesiosis may result in a lifelong persistent asymptomatic infection and would be categorised as a carrier for the rest of their life. Recovery from the symptoms is dependent on the severity of the infection and other underlying factors but may be as long as a month or so. Regards Dr Callum Turner DVM
www.capcvet.org/capc-recommendations/canine-babesiosis1/
Supportive therapy ...wat to be given??
Add a comment to coco's experience
Was this experience helpful?
Bacardi
Labrador
5 Months
0 found helpful
Has Symptoms
Eating grass and soil heavily
My dog (labrador) is diagnosed with Babesia Canis.
One dose of imidocarb, 3 doses iv clindamycin and 5 dose methylpred has been taken as per veterinary doctors advice.
What to do next in treatment?
Pls help.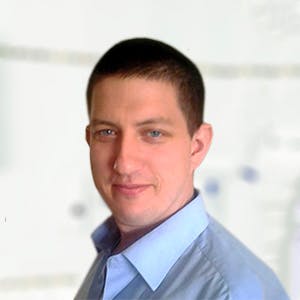 3320
Recommendations
Generally the treatment for Babesia canis is two doses of imidocarb given two or three weeks apart; other supportive therapy is given as required in the interim. After this second dose, Bacardi's condition should be reevaluated. Regards Dr Callum Turner DVM
Add a comment to Bacardi's experience
Was this experience helpful?