Activated Charcoal in Dogs
Activated Charcoal in Dogs
Veterinary reviewed by: Michele K.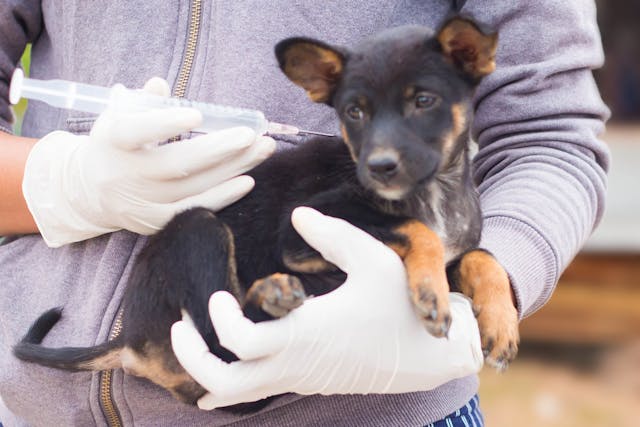 Veterinary reviewed by: Michele K.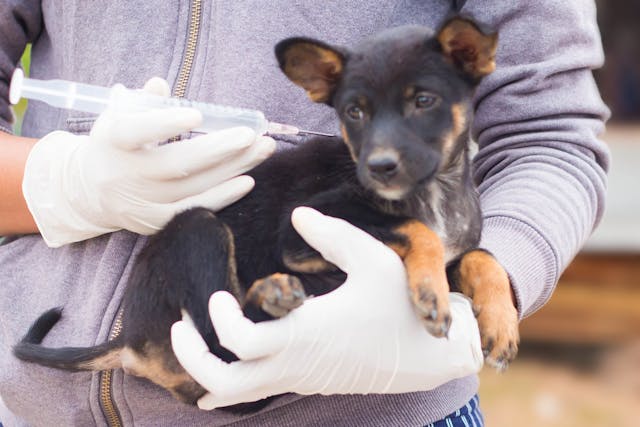 What is Activated Charcoal?
Activated charcoal is a medication often used in dogs to treat intoxication. The goal of activated charcoal is to absorb the toxin that the dog has ingested to lessen its adverse effects. Activated charcoal is a commonly used treatment and is often the first line of treatment for certain intoxications. This treatment can be administered by your primary care veterinarian or an ER veterinarian for emergencies that occur after hours.
Activated Charcoal Procedure in Dogs
Administration of activated charcoal depends on the severity of your dog's clinical signs, and the possible toxin ingested. Activated charcoal is mixed with water for your dog to drink, or given orally as a medication. If the toxin is known, and known to be processed in the liver, treatment with activated charcoal may need to be repeated every 4-8 hours for several days. Ideally, activated charcoal is administered within an hour of toxin ingestion, however, there may be benefits to activated charcoal even outside of this time frame. 
Top
Efficacy of Activated Charcoal in Dogs
Activated charcoal is an effective adsorbent of many toxins and can significantly decrease the amount of toxin released into the bloodstream. Activated charcoal is most effective when administered within an hour of exposure to toxins. Treatment with activated charcoal is permanent, as once the toxin is bound to the charcoal it does not get released. Alternate treatment in the case of toxin ingestion include gastric emptying/lavage, cathartics, and dilution with milk or water in combination with a stomach coating agent. These alternative treatments may be used alone or in combination with activated charcoal. The efficacy of the other treatments depends on the toxin that you are trying to treat. For example, gastric emptying (via inducing vomiting) would be counter indicated in the case of a corrosive toxin due to the damage of the esophagus that would occur. 
Top
Activated Charcoal Recovery in Dogs
Recovery from the toxin could occur within hours or take several days depending on the toxin ingested. Your veterinarian may schedule a follow up visit for cases of toxin ingestion that have damaged the liver or kidneys or caused an anemia. There is no ongoing maintenance for activated charcoal administration. 
Top
Cost of Activated Charcoal in Dogs
Activated charcoal is a relatively cost-efficient treatment and is not an expensive agent itself (costing between $20-100). However, treatment of the various toxins that activated charcoal can treat may involve other medications and procedures, making the overall cost of toxin treatment more expensive. Treatment of toxin ingestion involving activated charcoal can range from $500-$3,000, depending on the severity of your dog's symptoms and the cost of living in your area. 
Top
Worried about the cost of Activated Charcoal treatment?
Pet Insurance covers the cost of many common pet health conditions. Prepare for the unexpected by getting a quote from top pet insurance providers.
Dog Activated Charcoal Considerations
The main risks of activated charcoal treatment are aspiration and vomiting. Activated charcoal has also been associated with increased sodium blood levels in small dogs. The benefit of activated charcoal is that it works for a wide variety of toxins and can be beneficial as a treatment even before the cause of toxicity is known. Activated charcoal does not work for every toxin, however, and is contraindicated for the following toxins: alcohol, ferrous sulfate, caustic alkalis, nitrates, petroleum distillates or mineral acids. 
Top
Activated Charcoal Prevention in Dogs
Prevention of intoxication that warrants activated charcoal treatment involves preventing your dog from having access to substances that are toxic to them. Foods such as chocolate should be kept out of your dog's reach. Medicines should be properly sealed with their child safety caps and stored in a cabinet away from your dog. If you are using rat poison, ensure that it is stored in a place that your dog cannot access it, or purchase enclosed rat traps that have the poison accessible to rats but not larger animals. Understanding what substances may be harmful to your dog is essential to make sure that you are keeping them out of harm's way. Be sure to ask your veterinarian about household items, plants, and foods that may be toxic to your dog.
Top
Activated Charcoal Questions and Advice from Veterinary Professionals
Maltese
Seven Years
4 found helpful
4 found helpful
Picked up the water dish to give chihuahua some he can't jump off couch and noticed that there was a large bug in water I don't know what kind but my 5lb Maltese had just drank water. Idk if I should give her charcoal capsule or if that's not safe. She isn't showing any symptoms it just happened Idk what kind bug it was my babies are in house spoiled babies I'm very worried.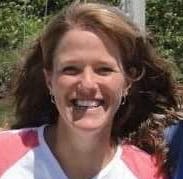 Dr. Michele K. DVM
4 Recommendations
Thank you for your question. I do not think that you need to worry about the water that your dog drank, other than just changing it to make sure the bug is gone. That should not cause any kind of toxicity or GI upset for her. I hope that everything goes well for both dogs.
Oct. 3, 2020
Was this experience helpful?
yorkie cross
5mnths
1 found helpful
1 found helpful
my yorkie started throwing up and became less avtive the last 3days. since yesturday he dosnt want to eat but he drinks water. his stool has become black and tarry and he just lays around and makes a crying noise. he has been on antibiotics the past 3days with charcoal water and i have a rehydrate water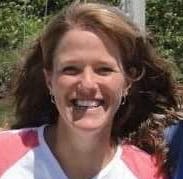 Dr. Michele K. DVM
1 Recommendations
Thank you for your question. I apologize for the delay, this venue is not set up for urgent emails. It would be best to have your pet seen by a veterinarian, as they can examine them, see what might be going on, and get treatment for them.
Oct. 18, 2020
Was this experience helpful?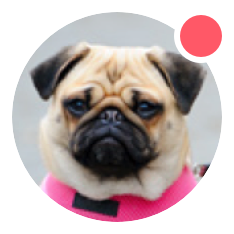 Need pet insurance?