What is Activated Charcoal?
Activated charcoal is a medication often used in dogs to treat intoxication. The goal of activated charcoal is to absorb the toxin that the dog has ingested to lessen its adverse effects. Activated charcoal is a commonly used treatment and is often the first line of treatment for certain intoxications. This treatment can be administered by your primary care veterinarian or an ER veterinarian for emergencies that occur after hours.
Book First Walk Free!
Activated Charcoal Procedure in Dogs
Administration of activated charcoal depends on the severity of your dog's clinical signs. If your dog is exhibiting no clinical signs or symptoms, activated charcoal is added to water for your dog to drink. For dogs with moderate to severe symptoms, activated charcoal is given through an orogastric tube with a cuffed endotracheal tube in place to prevent aspiration. If the toxin is known, and known to be processed in the liver, treatment with activated charcoal may need to be repeated every 4-8 hours for several days. Ideally, activated charcoal is administered within an hour of toxin ingestion, however, there may be benefits to activated charcoal even outside of this time frame.
Efficacy of Activated Charcoal in Dogs
Activated charcoal is an effective adsorbent of many toxins and can significantly decrease the amount of toxin released into the bloodstream. Activated charcoal is most effective when administered within an hour of exposure to toxins. Treatment with activated charcoal is permanent, as once the toxin is bound to the charcoal it does not get released. Alternate treatment in the case of toxin ingestion include gastric emptying/lavage, cathartics, and dilution with milk or water in combination with a stomach coating agent. These alternative treatments may be used alone or in combination with activated charcoal. The efficacy of the other treatments depends on the toxin that you are trying to treat. For example, gastric emptying (via inducing vomiting) would be counter indicated in the case of a corrosive toxin due to the damage of the esophagus that would occur.
Activated Charcoal Recovery in Dogs
Recovery from the toxin could occur within hours or take several days depending on the toxin ingested. Your veterinarian may schedule a follow up visit for cases of toxin ingestion that have damaged the liver or kidneys or caused an anemia. There is no ongoing maintenance for activated charcoal administration.
Cost of Activated Charcoal in Dogs
Activated charcoal is a relatively cost-efficient treatment and is not an expensive agent itself (costing between $5-$20). However, treatment of the various toxins that activated charcoal can treat may involve other medications and procedures, making the overall cost of toxin treatment more expensive. Treatment of toxin ingestion involving activated charcoal can range from $500-$3,000, depending on the severity of your dog's symptoms and the cost of living in your area.
Dog Activated Charcoal Considerations
The main risks of activated charcoal treatment are aspiration and vomiting. Activated charcoal has also been associated with increased sodium blood levels in small dogs. The benefit of activated charcoal is that it works for a wide variety of toxins and can be beneficial as a treatment even before the cause of toxicity is known. Activated charcoal does not work for every toxin, however, and is contraindicated for the following toxins: alcohol, ferrous sulfate, caustic alkalis, nitrates, petroleum distillates or mineral acids.
Activated Charcoal Prevention in Dogs
Prevention of intoxication that warrants activated charcoal treatment involves preventing your dog from having access to substances that are toxic to them. Foods such as chocolate should be kept out of your dog's reach. Medicines should be properly sealed with their child safety caps and stored in a cabinet away from your dog. If you are using rat poison, ensure that it is stored in a place that your dog cannot access it, or purchase enclosed rat traps that have the poison accessible to rats but not larger animals. Understanding what substances may be harmful to your dog is essential to make sure that you are keeping them out of harm's way. Be sure to ask your veterinarian about household items, plants, and foods that may be toxic to your dog.
Activated Charcoal Questions and Advice from Veterinary Professionals
Molly
Mixed
2 Years
0 found helpful
My dog ate some rat poison, she is about 30-35lbs. We have her hydrogen peroxide as soon as we saw she had ingested it and he told threw it up about 30 minutes later. Would you recommend giving her activated charcoal? All the vets in our area are closed after 6 and there is no emergency vets.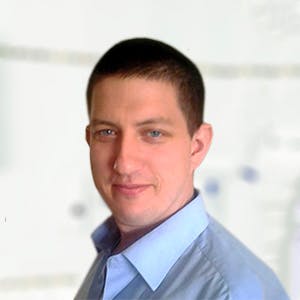 2115
Recommendations
It really depends on the type of rodenticide consumed as there are the traditional anticoagulant rodenticides which require administration of vitamin K1 as part of treatment or there or more modern nonanticoagulant neurotoxin rodenticides like bromethalin which require the induction of vomiting and administration of activated charcoal. I would highly recommend calling the Pet Poison Helpline for further assistance and checking the two links below. Regards Dr Callum Turner DVM www.petpoisonhelpline.com www.msdvetmanual.com/toxicology/rodenticide-poisoning/anticoagulant-rodenticides-warfarin-and-congeners www.msdvetmanual.com/toxicology/rodenticide-poisoning/bromethalin
Add a comment to Molly's experience
Was this experience helpful?
Jax
Mutt
2 Years
0 found helpful
My small/medium 17 lb. mix Jax drank about a 1/2 cup of dark hot chocolate while I was out of the room. I caught him doing it, thankfully. Within 20 minutes I administered hydrogen peroxide, which caused him to vomit heavily. I went out to grab activated charcoal and upon returning, he is as if nothing has happened. It has only been about an hour.

My questions are: should I go ahead and give him the activated charcoal? How much for his size, and do I need worry about giving him too much?

What symptoms should I watch for before rushing him to the vet?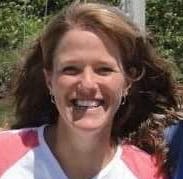 655
Recommendations
Thank you for your email. Jax is very lucky that you were able to act so quickly! If he vomited within 20 minutes, the chance that any of the chocolate are still in his system is slim. If he is acting normally and nor vomiting any more, he may not need the activated charcoal - unfortunately without seeing him, I can't advise an amount, but you can call your veterinarian as soon as they open and get a dose for him. Signs of chocolate toxicity include nervousness/anxiety, fast heart rate, seizures, vomiting, diarrhea. I really do think that you acted quickly enough to get him to vomit up the chocolate. I hope that everything goes well with him.
Add a comment to Jax's experience
Was this experience helpful?
Zoey
Pekingese
15 Years
0 found helpful
Has Symptoms
She is sleeping but that is normal
I have a large dog who is prescribed 60mg of prozac which we put in her food each morning. She always finds and picks out the pills so we empty the capsules into her food. This morning our other dog, who is much smaller got to the food before the larger dog did and I am worried that she ate all 60 mg of prozac. The smaller dog is probably about 15 pounds, but she is also about 15 years old. Will she be okay and will activated charcoal help?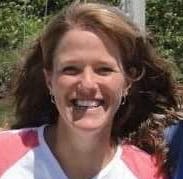 655
Recommendations
Thank you for your email. I'm not sure when Zoey ate the 60 mg Fluoxetine, but that is a very high and potentially toxic dose for a dog her size. Some of the adverse effects of that drug include anxiety, nausea, rashes, diarrhea, and seizures. It would be best to have her seen at your nearest emergency clinic to be evaluated, induce vomiting if it has been recent enough that she ate the pill, and give activated charcoal if appropriate. I hope that she is okay!
Add a comment to Zoey's experience
Was this experience helpful?
Rosie
Curr
11 Years
0 found helpful
I have an 11 year old pit/ridgeback mix (50 lbs). About 2 - 2.5 months ago, she started acting very antsy, pacing, jumping up out of her snuggle ball from a seemingly dead sleep, staring off into space and shaking. Vet said it is beginning of dementia and put her on trazadone. She's been on it for 3 weeks and she seemed to be getting better. 3 days ago I gave her a monthly trifexis pill and tonight she began displaying these same symptoms. I am reading online about trifexis poisoning dogs! Is this possible and, if after 3 days have gone by, what can I do?! I am mortified that I may have been slowly poisoning her all along. Please advise.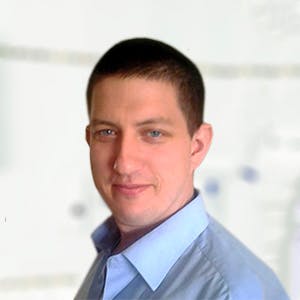 2115
Recommendations
If you are noticing that symptoms are displaying after the administration of Trifexis (spinosad and milbemycin oxime), you should not use this product and switch to a different method of parasite control. Pacing, staring and shaking are not listed as adverse reactions (see link below), but each dog is different; in these cases there is no specific treatment apart from supportive care and waiting for the active ingredients to leave the body. You should visit your Veterinarian to discuss any relationship between the Trifexis and the symptoms along with any recommendation for any treatment based on their examination. Regards Dr Callum Turner DVM https://assets.contentful.com/fistk1blxig0/66a7koLKlUgCYWuU0KUuqw/2c1a5071f7f31f4bd0e4dbd66b211fd1/088147A_03B049_Trifexis_Vet_Mkt_Outlined.pdf
Add a comment to Rosie's experience
Was this experience helpful?
Mica
Australian Shepherd
3 Years
0 found helpful
My dog ate a small piece of dark chocolate chip banana bread. I don't think there was even 1 tbsp of chocolate on that small piece. I was eating and dropped it and he just ate before I could get to it. He is 53 lbs. Should I give him activated charcoal? How much?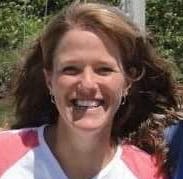 655
Recommendations
Thank you for your email. A 53 pound dog that ate a Tbsp of chocolate in a piece of banana bread should not have any toxic effects. You should monitor for signs of GI upset - vomiting, diarrhea, in appetance, or lethargy, he should see his veterinarian. I hope that he is okay!
Add a comment to Mica's experience
Was this experience helpful?
Storm
Staffordshire Bull Terrier
5 Months
0 found helpful
Had my dog at the vet last night as I'm pretty sure she ate 10-15 contraceptive pills that contained oestrogen. They made her vomit and gave her a charcoal treatment but as it could have been 4 hours since or so since she ate them, I'm wondering how effective the charcoal would have been. She had watery diarroea about 1.5 hours after administration of the charcoal and the vet said to come back in 2 weeks for a blood test to make sure she doesn't get bone marrow toxicity.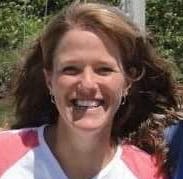 655
Recommendations
Thank you for your question. The activated charcoal tends to be an effective way to try and decrease absorption of toxins in the stomach, and is typically given even hours after ingestion to make sure that any residual toxin isn't absorbed. Since it may have been 4 hours after she ate them, your veterinarian did all that they could to get that out of her stomach, and prevent further absorption. I hope that the test results next week are positive and that she is okay.
Add a comment to Storm's experience
Was this experience helpful?
Kay
Labrador Retriever
2 Years
0 found helpful
My 90 lb Labrador Retriever ate about 11 oz. of dark chocolate. We made him throw up right after he ate it and it seems like he threw up almost all of it. Should we still give him activated charcoal?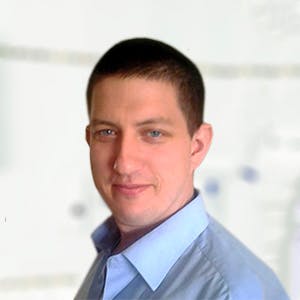 2115
Recommendations
Since theobromine undergoes enterohepatic recirculation, it would be beneficial to give Kay activated charcoal every eight to twelve hours for a day or two to be on the safe side; monitor Kay for any symptoms listed on this page and visit your Veterinarian if you have any concerns. Regards Dr Callum Turner DVM
Add a comment to Kay's experience
Was this experience helpful?
Willow
Border Collie
4 Months
0 found helpful
So I left around 3 1/2 ounces of unsweetened cocoa powder on the ground. I didn't think my dog would get it. I left the house for a few hours. When I came back i saw the container of the cocoa was empty and my dog was on my bed with cocoa on her lips. I quickly took the container. I waited the night. All she had was diarrhea and I am nervous to go to the vet. Can I give my dog activated charcoal? I do not know if it is too late. I just do not want her to die.She is a 17 pound border collie puppy, born 4 1/2 months ago.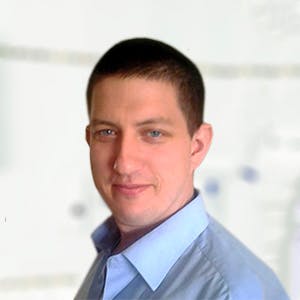 2115
Recommendations
You should give Willow activated charcoal since theobromine undergoes enterohepatic recirculation, giving doses every eight to twelve hours may help; however you should visit a Veterinarian since severe cases of poisoning may lead to cardiac arrhythmias and neurological symptoms. Many times dogs present with gastrointestinal symptoms, but more severe symptoms may develop after twelve hours or longer. Regards Dr Callum Turner DVM
Add a comment to Willow's experience
Was this experience helpful?
TT
Chihuahua
7 Years
0 found helpful
Hello my Chihuahua had 1 table spoon of mashed potatoes which I believe had garlic powder in them. 1 to 2 hours later after consuming the mashed potatoes she vomited. Then 6 hours later she vomited again. She acts normal and will eat a little of her dog food. Not sure if I should be worried or not. This is the 2nd time she had vomited. She normally eats just her dog food and gets bones to eat.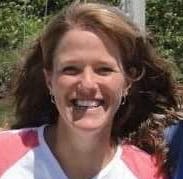 655
Recommendations
Thank you for contacting us about TT. That small amount of garlic powder shouldn't be toxic to her, but I am concerned that she is continuing to vomit. If she continues to vomit, has diarrhea, seems lethargic or doesn't want to eat, she should see her veterinarian today. I hope that she does well.
Add a comment to TT's experience
Was this experience helpful?
Teddy
Australian Silky Terrier
5yrs
0 found helpful
Since teddy's ccl operation he has had vomiting brown and normal yellow with some dinner (at this point he will only eat chicken in small amounts if he eats at all) his poop started out in a medium to large amount and has decreased to a small amount which is watery and slimie.
He has been on numerous medications 2 sets of pink antibiotics, loxicom, probiotics, metoclopramide, zantac, tramadol and amoxyclav. (Not given at the same time. Stopped and started.)

He won't eat properly only chicken in very small amounts, and struggles to keep it in (raising head and swallowing multiple times).

He was a little over weight before approx 8.3kgs now he weighs 5.9kgs the skinnist I have ever seen him. He is drinking water well. When he needs to go to the bathroom he strains to poop. He has had an xray which didnt show anything abnormal. Today he had an ultra sound his kidneys and liver are fine. He displayed pain when scanned in the gall bladder area, but no gall stones. In both the xray and ultra sound showed wind/gas. The vet isnt sure what is going on suspects a gastrointestinal blockage but its only an assumption, the vet has told is that if this round of medicine doesn't work he will have to have an operation to physically see what's going on. He has had one blood test all came back ok, except his white blood cells are raised. We are waiting on todays blood test. Will the charcoal help with the wind/bloating in the bowel? Or is it mainly for poisoning? Is there anything else we can do /can be done? Besides surgery This has been going on for at least 3-4 weeks now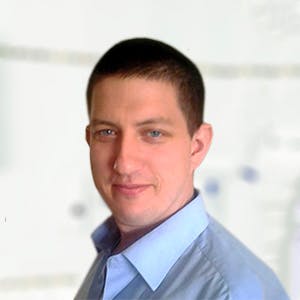 2115
Recommendations
Whilst there are many stories about activated charcoal reducing stomach gas online, the actual effectiveness of activated charcoal varies depending on who you ask; generally we use activated charcoal to absorb any toxins or undesirable substances in the gastrointestinal tract (some of these may contribute to gas). If at this point your Veterinarian has no other options then an exploratory laparotomy would be required to visually inspect the gastrointestinal tract to look for any possible causes of obstructions; the use of cathartics to speed up the gastrointestinal tract would be contraindicated in case there was a surgical adhesion or similar issue. Regards Dr Callum Turner DVM http://veterinarymedicine.dvm360.com/when-and-how-use-activated-charcoal
Add a comment to Teddy's experience
Was this experience helpful?
Bone Maddox
Pit bull
6 yrs
0 found helpful
Has Symptoms
itchinf bumos all over, foul/ sweet
My 6 yr. Old Pit Bull has small weps all over his body, itching him bad. Foul odor from him, kinda of sweet smelling to though. When you rub/ scratch them a yellowish scab and hair comes out. Will charcoal pills help?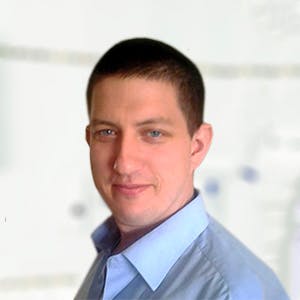 2115
Recommendations
Activated charcoal only works if something is in the gastrointestinal tract or if a certain substance undergoes enterohepatic recirculation (like theobromine or some rodenticides), otherwise it is a waste of time. You should bathe Bone with a medicated shampoo regularly (two to three times per day) and visit your Veterinarian for an examination as systemic treatment may also be required. Regards Dr Callum Turner DVM
Add a comment to Bone Maddox's experience
Was this experience helpful?
Juno
miniature dachshund
1 1/2 years
0 found helpful
My son dropped a grape (which I understand to be highly toxic for dogs) on the floor and Juno, our 15 pound dachshund/vacuum cleaner, gobbled it up before my son could take it from her. We immediately took her to the vet, where within 30-45 minutes of ingestion, she was made to throw up. Because she had chewed the grape and not swallowed it whole, they were unsure of how much toxin she may have absorbed. They gave her activated charcoal (which she willingly ate when mixed with something appealing) and some IV fluids subcutaneously. Baseline kidney function tests were run and came back normal. This all occurred so quickly that we never saw any deviation from her normal behavior -- even after all the procedures. The vet said the most aggressive course of treatment would be to hospitalize her for 72 hours in which she would be given IV fluids, but when I asked her what she would do if it were her dog, she reiterated that she thought that particular course of treatment was very aggressive. We took Juno home and have been giving her ice cubes (again, gobbling them up), as a way of forcing fluids. The vet said to come back in 24 hours to retest her kidney functioning to determine if she had absorbed any toxins and would experience any impairment/damage to her kidneys. Is there any value in giving her activated charcoal again? Is there any other course of treatment? My concern is that I wasn't to avoid any long-term kidney damage.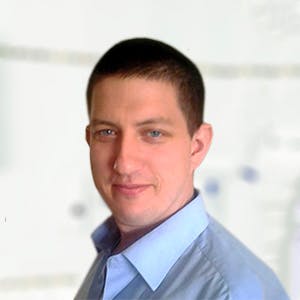 2115
Recommendations
The problem is that the toxin is absorbed into the bloodstream and unlike theobromine or some rodenticides it doesn't undergo enterohepatic recirculation so there would be no value in giving activated charcoal after four or five hours. Inducing vomiting within two hours and after giving activated charcoal is the best initial course of treatment followed by aggressive fluid therapy and testing of kidney function to determine if there is any damage. Regards Dr Callum Turner DVM
Add a comment to Juno's experience
Was this experience helpful?
Lola
Labrador Retriever
3 Years
0 found helpful
My dog is showing alot of signs of having an allergy to mold. I know for sure she is allergic to fleas. I've just recently read how great activated charcoal is in removing toxins, including mold, from the body. My question is can this be true for dogs as well, and would it be safe to give to mine?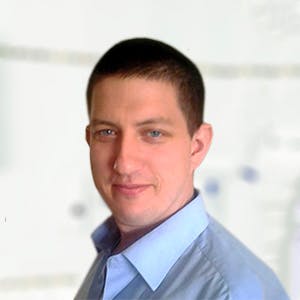 2115
Recommendations
Activated charcoal to remove toxins from the body is very misused; once something is in the bloodstream, activated charcoal cannot take it out unless the toxin undergoes enterohepatic recirculation like theobromine in chocolate or some types of rodent poison. Whilst activated charcoal wont really do much harm, it wont do any good either; I would try to address the mold problem instead. Regards Dr Callum Turner DVM
Add a comment to Lola's experience
Was this experience helpful?
Kenta
American Eskimo
4 1/2
0 found helpful
4 1/2 yo American Eskimo in otherwise good health. This morning someone apparently threw something into my fenced yard; he was in yard less than 5 minutes while I made his breakfast; immediately after eating he began vomiting.I saw & smelled what seemed to be chocolate in the vomitus & took him immediately to the vet, with a sample of the vomitus. Vet gave him charcoal, an injection of anti-nausea med, & subQ fluids. 2 1/2 hours later he's still vomiting small amounts of mostly water (plus small amounts of charcoal at times) & is drinking a lot of water (much more than usual). His behavior is more like normal (no longer trembling, is perkier & less droopy). Does charcoal cause thirst?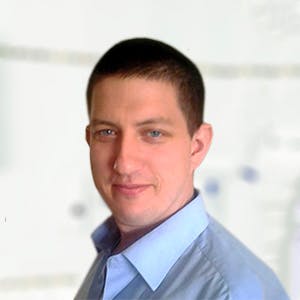 2115
Recommendations
The increased thirst is most likely related to the chocolate, but it is important to continue to administer activated charcoal every eight to twelve hours since it undergoes enterohepatic recirculation and any symptomatic dog should continue to receive activated charcoal until all symptoms are gone; vomiting should also be continued to be controlled. Regards Dr Callum Turner DVM www.msdvetmanual.com/toxicology/food-hazards/chocolate
Add a comment to Kenta's experience
Was this experience helpful?
Solē
Heeler pit bull black mouth cur
1 Year
0 found helpful
My dog went missing, and he was returned to us the next day. That night he was very thirsty, didn't eat, and slept, he did throw up to what seemed like dirty water, and maybe blood?. The next day he still didn't eat, he couldn't walk, and was still throwing up and his nose was bleeding. I took him to the vet, ran blood work. His kidney and liver enzymes were very high. He said it was rat poison or antifreeze. ( more leaning towards antifreeze) we asked him if there was anything to flush his system like charcoal pills , the vet told us that at this point of time it is to late only option is to do a night of IV fluids, with vitamin K. The next day I got a call from the vet , he didn't seem to be doing any better , they rechecked his labs and his enzymes were high than before and their machine couldn't read it, he suggested to put him down . When we got to the vet , we where roomed and Solē came walking to us . The vet also told us that he ate drank water and peed which he's never done that since he's come home with out throwing it up . The vet said he's never seen a dog with bad labs and still be alive. He said we could do a day of fluids again and see what happens . Several hours passes by and the vet called, he said fluids doesn't seem to be helping and he doesn't want to do another blood test . Solē hasn't improved and whether he stays or goes home we will have the same outcome . So we brought him home, counting with the vitamin k and giving him water , we also gave him pork fat for protein . He hasn't thrown up once. He's walking outside to use bathroom, and responding to us much more. Today we feed him given him water, still getting up to use the bathroom , slept a lot, but does interact with us a little when he's up . He tries to make dodo, but hasn't past a full stool it's very dark and pretty gooey . Doesn't have a foul smell. He also got up and walked around... I'm trying to find another vet that will take him to do IV fluids , but it's hard where I live. I would like to give him charcoal pills to try flush whatever toxins may be left , but the vet said it's not worth it .!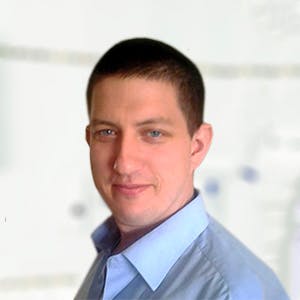 2115
Recommendations
There are only a few poisons which activated charcoal will help with after a few hours because those toxins undergo enterohepatic recirculation but generally after four or five hours post ingestion activated charcoal is unrewarding. At this stage, supportive and symptomatic therapy is the only course of action as we do not know the specific poison or toxin ingested; was a urine sample taken to look for crystals in the urine to confirm ethylene glycol toxicity (antifreeze)? Regards Dr Callum Turner DVM www.msdvetmanual.com/toxicology/ethylene-glycol-toxicity/overview-of-ethylene-glycol-toxicity www.petpoisonhelpline.com/blog/antifreeze-poisoning-vodka-antidote/
Add a comment to Solē's experience
Was this experience helpful?
Cooper
Labrador Retriever
12 Years
1 found helpful
My dog had some broccoli. I made sure it wasn't more than 10% in his bowl but I just saw him eat it out of his brothers. He may have been doing that for the last couple days. He has diarrhea now for about 10 hours. It's now all liquid. He gets colitis easily. There was a tiny drop of blood the last time. Otherwise, he is eating well (we can't withhold all food due to his meds but switched him to white rice and chicken with chicken bone broth to keep him hydrated). We just spent 15k w don't have on removing oral melanoma, so I can't run him to the vet like I normally would. It is goes past 24 hours I definitely would to get him hydrated and on flagyl which clears up his colitis. Does the diarrhea alone mean he could be having a fatal reaction? Should me withdrawing the broccoli and putting him on rice and pumpkin help or does he need a treatment at the vet to get this to stop once it starts?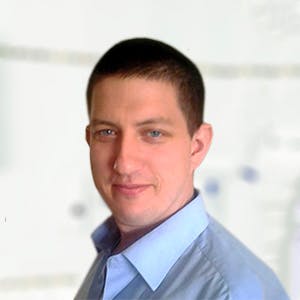 2115
Recommendations
As you know broccoli is healthy to feed to dogs, but it may cause gastrointestinal irritation if feed at doses over 10% of daily food intake and can be serious if feed at over 25% of daily food intake. You made a good move by switching his food to chicken and rice with broth and this will be less irritating to his stomach and he would require hydration. I would watch him over the next few days, but if you start to notice more symptoms or the blood remains in the faeces, a visit to your Veterinarian may be needed. Regards Dr Callum Turner DVM
How about a corn cob? Our pup ate one a couple days ago and has vomited 3 times today along with being somewhat lethargic. We know corn is not a large concern but are worried about the whole cob both about the potential blockage and any kind of toxicity there may be. Any suggestions?
Add a comment to Cooper's experience
Was this experience helpful?
Bentley
Cockapoo
4 Years
0 found helpful
My pup ate a Rx insomnia medication. He had around 42mg of Lunesta yesterday while I was at work. We spent the night at the ER vet where they induced vomiting and then gave him activated charcoal and some other meds We left the vet about 14 hours ago and he's still throwing up charcoal. He will eat but isn't really interested in drinking. How long should it take for the charcoal to get out of his body and stop puking?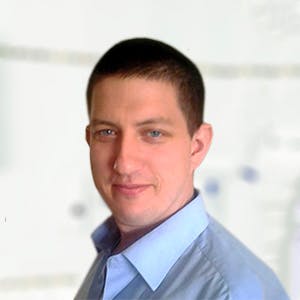 2115
Recommendations
There is little information about the ingestion of Lunesta (eszopiclone) in dogs and there is little information of side effects or the level of toxicity of ingestion. If you have any concerns, I would recommend you contact the Pet Poison Helpline as they have more information and are able to help you more with this poisoning event (see link below). Regards Dr Callum Turner DVM
www.petpoisonhelpline.com/poison/lunesta/
Add a comment to Bentley's experience
Was this experience helpful?
Ju ju, toby, nelly
Boxer
3,1,4
0 found helpful
Medication Used
Charcoal and hydrogen peroxide
I have 3 dogs two little ones that are like 10 pounds a piece and one boxer is probably like 40 pounds. we had just bought a box of rat poison the that contained 16 blocks came home one day and they had eaten six of the blocks not sure who ate how much but we know they all 8 it's cuz all their teeth were green. I mixed some hydrogen peroxide and ice cream the boxer ate a good amount the two little ones only had tiny bit then I gave each of them a activated charcoal pill it has been 30 minutes at least and none of them are puking what do I do now. also is anything that happens next going to be painful for them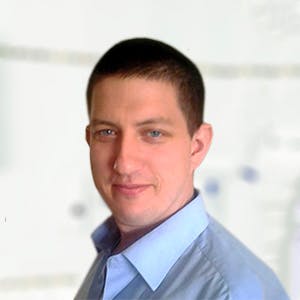 2115
Recommendations
The type of poison (anticoagulant or neurotoxin), quantity consumed and time frame; with rat poisoning, a visit to your Veterinarian is a must for gastric lavage and supportive care. Administration of hydrogen peroxide is a good first aid step, but ice cream isn't the best method of administration as some ice creams may have artificial sweeteners which are also toxic for dogs. Please visit your Veterinarian. Regards Dr Callum Turner DVM
Add a comment to Ju ju, toby, nelly's experience
Was this experience helpful?
Rem
Shih Tzu
1 Year
0 found helpful
My dog has had some weed very little but enough where she has a little side effects, I wanted to give her some activated charcoal? Don't think she needs to go to the vet but I just want to make her feel better any suggestions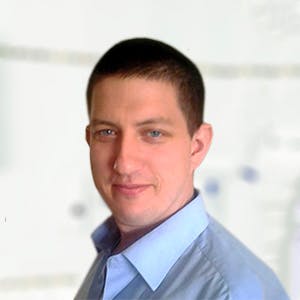 2115
Recommendations
Induce vomiting with 3% hydrogen peroxide and then administer activated charcoal, but if there are severe symptoms you should visit your Veterinarian for supportive and symptomatic care. Symptoms of poisoning with weed, can lead to severe neurological signs and may require Veterinary care. Regards Dr Callum Turner DVM
Add a comment to Rem 's experience
Was this experience helpful?
Drake
Labrador Retriever
9 Years
0 found helpful
My dog was diagnosed with cirrhosis of the liver. I was told it could be a couple of weeks or a couple of days. It's been a little over two weeks since. I have him on milk thistle tables daily. The vet said he could start having seizures and the toxins would eventually make their way to his brain. I was wondering if it would hurt to start giving him activated charcoal to absorb some of the toxins?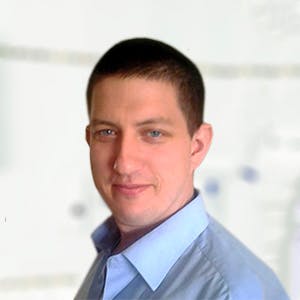 2115
Recommendations
Activated charcoal is used to absorb toxins or poisons in the gastrointestinal tract, there is no scientific evidence showing that activated charcoal removes toxins from the blood; the charcoal doesn't live the gastrointestinal tract. In saying that, giving activated charcoal will do no harm at all and may be giving without fear of side effects. Regards Dr Callum Turner DVM
Add a comment to Drake's experience
Was this experience helpful?