What are Diabetes with Ketone Bodies?
Studies show that female dogs (particularly non-spayed) are more prone to DKA, as are older canines. Diabetic ketoacidosis is best classified through the presence of ketones that exist in the liver, which are directly correlated to the lack of insulin being produced in the body. This is a very serious complication, requiring immediate veterinary intervention. Although a number of dogs can be affected mildly, the majority are very ill. Some dogs will not recover despite treatment, and concurrent disease has been documented in 70% of canines diagnosed with DKA.
Diabetes with ketone bodies is also described in veterinary terms as diabetic ketoacidosis or DKA. It is a severe complication of diabetes mellitus. Excess ketone bodies result in acidosis and electrolyte abnormalities, which can lead to a crisis situation for your dog. If left in an untreated state, this condition can and will be fatal.
Diabetes with Ketone Bodies Average Cost
From 12 quotes ranging from $300 - $4,500
Symptoms of Diabetes with Ketone Bodies in Dogs
Some dogs who are suffering from diabetic ketoacidosis may present as systemically well. Others will show severe illness. Symptoms may be seen as listed below:
Change in appetite (either increase or decrease)
Increased thirst
Frequent urination
Vomiting
Abdominal pain
Mental dullness
Coughing
Fatigue or weakness
Weight loss
Sometimes sweet smelling breath is evident
Slow, deep respiration.
There may also be other symptoms present that accompany diseases that can trigger DKA, such as hypothyroidism or Cushing's disease.
Top
Causes of Diabetes with Ketone Bodies in Dogs
While some dogs may live fairly normal lives with this condition before it is diagnosed, most canines who become sick will do so within a week of the start of the illness. There are four influences that can bring on DKA:
Fasting
Insulin deficiency as a result of unknown and untreated diabetes, or insulin deficiency due to an underlying disease that in turn exacerbates the illness because there is an inadequate amount of insulin being taken
Dehydration
Stress hormone levels increasing (i.e. cortisol and glucagon).
It is important to note that concurrent diseases are a factor in DKA as well. Studies show the most common coexisting illnesses are hyperadrenocorticism, bacterial urinary tract infection, and pancreatitis.
Top
Diagnosis of Diabetes with Ketone Bodies in Dogs
Prompt and aggressive treatment is necessary for untreated cases of DKA due to the variety of complications that result from untreated cases. The veterinarian will use various methods to diagnose diabetes with ketones, starting with a complete history of findings as described by you. It is important to relay all symptoms and behavioral characteristics seen of late.
Whether your pet has already been diagnosed with diabetes will be an important consideration for the veterinarian as well. Checking for ketones involves a standard urinalysis. A urine culture is a relevant tool also because urinary tract infections are very common in patients who have DKA.
A thorough blood analysis is essential. The veterinarian will verify if there are reduced serum bicarbonate concentrations and elevated serum glucose concentrations, and check the serum kidney values, pancreatic enzyme measurements, and electrolyte levels. The measurements of venous carbon dioxide and blood gas elevation will be taken.
A liver function test is likely, as is a chest x-ray and an abdominal ultrasound. The veterinarian will listen for a heart murmur and unusual lung sounds. She may find skin abnormalities or cataracts, both common signs of DKA.
Top
Treatment of Diabetes with Ketone Bodies in Dogs
The treatment of mild diabetes with ketone bodies will vary from the treatment of a severe case. Often, dogs who have a serious crisis as a result of the ketones will be very ill, and in many instances near death.
A dog who appears healthy or has minimal symptoms can present with high serum glucose and ketones in the urine. Often, the treatment for mild DKA is regular insulin therapy in the form of injections of short-acting insulin to get the serum glucose levels back in order. This may take a few days, but the prognosis is good.
When treating severe DKA, veterinarians must take a more aggressive approach. Of utmost importance is diagnosing and treating any underlying cause that may be adding to the crisis. Dogs in an emergency situation will be hospitalized, generally for a period of five to six days. Aggressive treatment will commence with intravenous fluids, which have been shown to bring rapid improvement to the condition of dogs suffering from DKA. Balancing the electrolyte levels is the second, very important step. Phosphate and potassium supplements are given. The veterinarian may choose to give bicarbonate to correct acid based upset.
Glucose levels will be adjusted gradually. Regular crystalline insulin, which is the shortest acting form, will be given either by injection or intravenously. Administration by intravenous is the chosen method for canines in critical condition. The blood glucose will be measured every two to four hours at treatment onset. The veterinarian will monitor your pet carefully because complications like hypoglycemia, brain swelling, and anemia can occur. Once your dog is stabilized, a longer acting insulin will be given.
Antibiotics may be given to treat infection, even if not yet identified. Drugs may be given to encourage urine volume, with a catheter inserted in order to track more easily urine production. Vital signs will be carefully audited, and often an electrocardiogram is done.
Top
Worried about the cost of Diabetes Ketone Bodies treatment?
Pet Insurance covers the cost of many common pet health conditions. Prepare for the unexpected by getting a quote from top pet insurance providers.
Recovery of Diabetes with Ketone Bodies in Dogs
The prognosis for DKA is good, but, of course, depends on if an underlying disease is present and can be treated successfully. It has been reported that many dogs hospitalized with this condition will be able to go home and enjoy a productive life. It must be noted that 70% of dogs have been known to have a recurrence. Therefore, watching for signs of trouble must be part of your pet care regimen. Checking of insulin levels, and communication with your veterinarian on a regular basis will be advised. Your dog should be on a low-fat diet, with high levels of fiber and complex carbohydrates.
Top
Diabetes with Ketone Bodies Average Cost
From 12 quotes ranging from $300 - $4,500
Top
Diabetes with Ketone Bodies Questions and Advice from Veterinary Professionals
Maltipoo
Nine Years
3 found helpful
3 found helpful
my dog is diabetic takes vetsolin. Her teeth are ok but her breath stinks. what can i give her to stop her bad breath. i give her parsley, coconut oil, some grainy stuff to sprinkle in her food from vet. please help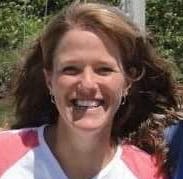 Dr. Michele K. DVM
3 Recommendations
Thank you for your question. I am sorry for the delay, this platform is not set up for urgent emails. At 9 years old, is it possible that she has dental disease, and that is causing the bad breath - it would be a good idea to have her seen by your veterinarian and have them assess her mouth and see what might be going on. They will be able to let you know what therapy may be needed.
Oct. 10, 2020
Was this experience helpful?
Ms.Coco Bean
Cockapoo
12 Years
8 found helpful
8 found helpful
Coco was diagnosed with Diabetes Mellitus a little over 2 years ago. When the diagnosis was presented and the diet and medication protocol given I did everything both vets recommended. I was very blessed to have one Integtative Vet outside of Milwaukee and the other in Neenah WI. They actually went to medical school together so they shared information, so my situation was very unique onto itself. I can't stress enough to find an alternative practice. Anyway, she was fine on Saturday and ate like usual. Sunday she was trembling and kept quiet and slept through the day, but ate well and I administered her raw protein diet along with her medication as I have been doing for the past two years exactly 12 hours apart. Monday however was a completely different shift. She was trembling and didn't want to eat. I looked at her nose and it was dry, symptoms of dehydration. I did administer her shot and hand fed her to get the energy to balance her insulin and she promptly threw up her food 15 minutes later. I took her into the vet and after assessing the situation, she gave me the diagnosis which included bike in the urine, hence the orange color. Three hours later I was walking into the vet clinic to lay her to rest. To give you an idea of how absolutely sick she was, and how I made the correct decision, she fell asleep as they were giving the sedative and as they were giving the medication her heart stopped | in approximately 2 seconds before they finished giving it to her. My question to the doctors is: Was the bile in the urine the trigger to begin the process of Ketoacidosis developing in my Ms. Coco Bean
May 26, 2018
Ms.Coco Bean's Owner
---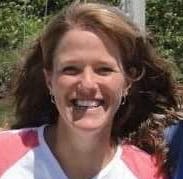 Dr. Michele K. DVM
8 Recommendations
I"m sorry for your loss of Coco Bean. That is very sad. Bilirubin in the urine is typically a sign of liver disease, and it may not have been at all related to her diabetes. Without knowing more about her, I have a hard time commenting on what may have happened, but if you are not sure, a phone call to your veterinarian will allow them to more fully explain what they think happened. Again, I am very sorry for your loss.
May 26, 2018
Thank you. I do have a call into my local Veternarian regarding this situation. I know I read that sometimes, a stressful event such as liver disease can cause the trigger of Ketoacidosis. It came upon her very quickly. Again, every situation is unique to itself.
May 27, 2018
Ms.Coco Bean's Owner
Was this experience helpful?
Diabetes with Ketone Bodies Average Cost
From 12 quotes ranging from $300 - $4,500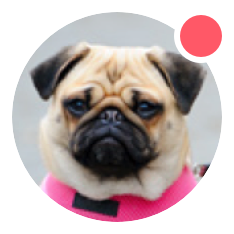 Need pet insurance?