What are Diabetes with Ketone Bodies?
Studies show that female dogs (particularly non-spayed) are more prone to DKA, as are older canines. Diabetic ketoacidosis is best classified through the presence of ketones that exist in the liver, which are directly correlated to the lack of insulin being produced in the body. This is a very serious complication, requiring immediate veterinary intervention. Although a number of dogs can be affected mildly, the majority are very ill. Some dogs will not recover despite treatment, and concurrent disease has been documented in 70% of canines diagnosed with DKA.
Diabetes with ketone bodies is also described in veterinary terms as diabetic ketoacidosis or DKA. It is a severe complication of diabetes mellitus. Excess ketone bodies result in acidosis and electrolyte abnormalities, which can lead to a crisis situation for your dog. If left in an untreated state, this condition can and will be fatal.
Book First Walk Free!
Symptoms of Diabetes with Ketone Bodies in Dogs
Some dogs who are suffering from diabetic ketoacidosis may present as systemically well. Others will show severe illness. Symptoms may be seen as listed below:
Change in appetite (either increase or decrease)
Increased thirst
Frequent urination
Vomiting
Abdominal pain
Mental dullness
Coughing
Fatigue or weakness
Weight loss
Sometimes sweet smelling breath is evident
Slow, deep respiration.
There may also be other symptoms present that accompany diseases that can trigger DKA, such as hypothyroidism or Cushing's disease.
Causes of Diabetes with Ketone Bodies in Dogs
While some dogs may live fairly normal lives with this condition before it is diagnosed, most canines who become sick will do so within a week of the start of the illness. There are four influences that can bring on DKA:
Fasting
Insulin deficiency as a result of unknown and untreated diabetes, or insulin deficiency due to an underlying disease that in turn exacerbates the illness because there is an inadequate amount of insulin being taken
Dehydration
Stress hormone levels increasing (i.e. cortisol and glucagon).
It is important to note that concurrent diseases are a factor in DKA as well. Studies show the most common coexisting illnesses are hyperadrenocorticism, bacterial urinary tract infection, and pancreatitis.
Diagnosis of Diabetes with Ketone Bodies in Dogs
Prompt and aggressive treatment is necessary for untreated cases of DKA due to the variety of complications that result from untreated cases. The veterinarian will use various methods to diagnose diabetes with ketones, starting with a complete history of findings as described by you. It is important to relay all symptoms and behavioral characteristics seen of late.
Whether your pet has already been diagnosed with diabetes will be an important consideration for the veterinarian as well. Checking for ketones involves a standard urinalysis. A urine culture is a relevant tool also because urinary tract infections are very common in patients who have DKA.
A thorough blood analysis is essential. The veterinarian will verify if there are reduced serum bicarbonate concentrations and elevated serum glucose concentrations, and check the serum kidney values, pancreatic enzyme measurements, and electrolyte levels. The measurements of venous carbon dioxide and blood gas elevation will be taken.
A liver function test is likely, as is a chest x-ray and an abdominal ultrasound. The veterinarian will listen for a heart murmur and unusual lung sounds. She may find skin abnormalities or cataracts, both common signs of DKA.
Treatment of Diabetes with Ketone Bodies in Dogs
The treatment of mild diabetes with ketone bodies will vary from the treatment of a severe case. Often, dogs who have a serious crisis as a result of the ketones will be very ill, and in many instances near death.
A dog who appears healthy or has minimal symptoms can present with high serum glucose and ketones in the urine. Often, the treatment for mild DKA is regular insulin therapy in the form of injections of short-acting insulin to get the serum glucose levels back in order. This may take a few days, but the prognosis is good.
When treating severe DKA, veterinarians must take a more aggressive approach. Of utmost importance is diagnosing and treating any underlying cause that may be adding to the crisis. Dogs in an emergency situation will be hospitalized, generally for a period of five to six days. Aggressive treatment will commence with intravenous fluids, which have been shown to bring rapid improvement to the condition of dogs suffering from DKA. Balancing the electrolyte levels is the second, very important step. Phosphate and potassium supplements are given. The veterinarian may choose to give bicarbonate to correct acid based upset.
Glucose levels will be adjusted gradually. Regular crystalline insulin, which is the shortest acting form, will be given either by injection or intravenously. Administration by intravenous is the chosen method for canines in critical condition. The blood glucose will be measured every two to four hours at treatment onset. The veterinarian will monitor your pet carefully because complications like hypoglycemia, brain swelling, and anemia can occur. Once your dog is stabilized, a longer acting insulin will be given.
Antibiotics may be given to treat infection, even if not yet identified. Drugs may be given to encourage urine volume, with a catheter inserted in order to track more easily urine production. Vital signs will be carefully audited, and often an electrocardiogram is done.
Recovery of Diabetes with Ketone Bodies in Dogs
The prognosis for DKA is good, but, of course, depends on if an underlying disease is present and can be treated successfully. It has been reported that many dogs hospitalized with this condition will be able to go home and enjoy a productive life. It must be noted that 70% of dogs have been known to have a recurrence. Therefore, watching for signs of trouble must be part of your pet care regimen. Checking of insulin levels, and communication with your veterinarian on a regular basis will be advised. Your dog should be on a low-fat diet, with high levels of fiber and complex carbohydrates.
Diabetes with Ketone Bodies Questions and Advice from Veterinary Professionals
Biscuit
Puggle
9 Years
5 found helpful
Has Symptoms
Lethargic, vomiting, diareah
On Thursday my dog Biscuit was breathing hard and throwing up his food late at night, but I didn't think too much about it because he always got into our trash and I thought he had just gotten sick because of that. I tried to make an appointment with my vet, but they were booked until 6 days out. I made the appointment because although he had had extreme thirst lately, I just thought it was because he had gained weight. On Friday he looked a little lethargic, but wasn't throwing up anymore and was still moving around. Saturday early in the morning he barked, so my husband went to go check on him and there was bile, throw up, urine and poop all over the floor. My husband took Biscuit outside and he just plopped down on the grass and wouldn't get up even though it was raining on him. At this point my husband raced him to the vet. The vet took his blood and it came back that his GLU was 604 and she said the she knew for sure that he had diabetes and that possibly ketones in his urine. She told my husband that it was going to be a long road, a lot of money and that she would not judge us if we decided to put him to sleep. My husband and I said we would pay whatever we needed to and that we just wanted the vet to take action. She told us she would start Biscuit on an IV and test him also for pancreatitis. She said that he would most likely stay there for 5 days and we could visit him to see how he was doing. We left that morning and came back to bring Biscuit his bed 6 hours later hoping to see him better and not in pain. When we arrived the vet told us that we needed to take Biscuit to a specialty hospital because he had spiked a fever to 105 and it would not come down along with vomiting.She confirmed that he had diabetes and ketones from a urine sample she took. We rushed him to the specialty hospital and after talking to the vet we felt that yes, it would be a long hard road, but Biscuit would recover. An hour later the vet told us that she had found fluid in Biscuit's belly and that when she looked at the sample under the microscope there were many cells that looked abnormal.The specialty vet said that she recommended that we put Biscuit to sleep because he was in a lot of pain already and in unstable condition. Also she said that since he already had diabetes and ketones that having surgery to see what had ruptured in his stomach would slim his chances of surviving the surgery. We made the hard decision, hardest decision either of us has ever had to make, to put him out of pain and put Biscuit to sleep. It all happened so fast that I was shocked when the vet came in with the injection to but him to sleep. As we were putting Biscuit to sleep he was breathing extremely hard, but right before she injected him, he raised his head up as if he knew what was about to happen. Up until that point he had been breathing with his eyes closed. I am in agony of thinking I should have not listened to the vet and went ahead with the surgery to try to save his life. I guess my question is do you think the vet should have tried all that she could have before recommending we put Biscuit to sleep? She had only been with him for an hour before making that call. Did I make the right decision for a puggle that was 9 years old, but just that day had been diagnosed with everything? I am sure that he had diabetes maybe for a while, but how is it that he acted normal up until the day that we mad the decision to put Biscuit to sleep?
We put our Lexie down on April 24th it was heartbreaking we were given the choice of hospitalizing her for a week or putting her to sleep. The cost of the hospital stay was about $5000.00. She had already been through a lot. She had COPD, liver problems, intestine problems, platelet problems, pancreatitis, and the last thing to the list was diabetes. We did not want to put her through anymore. I wish I could have done more for her. My wife says I'm beating my self up but it's heartbreaking. My heart goes out to anyone that has to but their pet down.
I just went through the exact same thing with my beloved dog on Easter morning. I had him cremated but was so distraught I couldn't bring his ashes home. I may regret that later, but I didn't expect, when I went to the vet, that I would not be brining him home. It was the most hideous decision I've ever had to make. He looked so sad while I stood there sobbing. It's hard to get that image out of my head but I hope in time that that image will be replaced by happy memories. I hope you are feeling better now about the brave decision to let Biscuit go peacefully.
What were you feeding your dog by chance
By chance what were you feeding him
My 10yr old Siberian Husky has been diabetic for 4 yrs, taking 14 units of insulin 2x a day with no issues. She also takes levothyroxind for hypothyroid, petmed for arthritis, denysilin for liver. Two weeks ago she started regurgitating and was diagnosed with mega esophagus and aspiration pneumonia. For 2 wks she was doing well and the other evening she wasn't responding and very limp... the hospital said she had aspiration pneumonia again and this time a small amount of fluid they called plural effusion. So far 3 days in the hospital and they took her off oxygen, levels are good. She did eat a little with out regurgitating and she was able to stand a little bit and only take a few steps because her body is too week. They did say the has ketones in her urine, which is breaking down her body. The Dr said, even though she's alert, ate a little, stood a little, she's still to week to go home. She brought up the topic of letting her go. My question, is would she get stronger once she ate more? The vet said, it's breaking down her body. Very very hard to make this decision
You absolutely did the right thing, by listening to the vet. They don't recommend euthanasia lightly (especially when treatment could bring in a LOT of money for the clinic). I've heard that it's very common for owners who have euthanased their pets, to worry afterwards if they made the right decision, I know that's happened to me in the past with my pets. It's a huge responsibility to make that choice for an animal you love dearly. But it's also wonderful that we can put them out of their pain and suffering, just like you helped Biscuit. Try not to worry about him lifting his head, I think it was just coincidence. He sounded so sick and I'm not surprised the vet thought he wouldn't be strong enough to survive surgery. I hope you and your husband are doing OK and getting through that awful period of grief, and that soon you will be able to focus on all the happy memories you have of Biscuit, and maybe even welcome another lucky pet into your lives :-)
Add a comment to Biscuit's experience
Was this experience helpful?
Maddie
Peekapoo
11 Years
1 found helpful
Has Symptoms
Sadness, weakness and vomitting
My precious peekapoo Maddie started looking sad last Wednesday, but was eating and drinking fine. Thursday at 12pm she started throwing up. I thought it was a stomach bug. She continued to look weak and throw up thru the night 630am on Friday I had her at the vet. They said she was in Keto acidosis I didn't even know she was diabetic. That night the vet said they did a snap test and she was also battling pancreatitis they would continue with the fluids and hospitalization. We went to visit her Sat and the other vet said we needed to take her to a 24 hour clinic if she were to have a shot. We did just that. When we get there the vet says she is very sick and in pain and gave her less than a 50% chance of survival even after weeks of treatment. He said euthanasia was not the wrong decision. We were devastated that's my baby. I didn't want her in pain she was to good of a baby for that. I asked them to give her pain meds so we could put her to sleep at her local vet where my mom also wanted to be present. They brought her back and she was sleeping from the medicine. On the ride back to the vet she was burning up and breathing very rapid and heavy, but still sleeping. We went to make the turn and my husband was petting her and said I think she just passed. I got out and looked at her and could see my baby was gone. We took her into the vet so we could have her cremated. I am just having such a hard time with this because I never knew she was diabetic, then what if I just left her at the 24 hour clinic for treatment would she have survived then? Why wouldn't her sugar come down even with the insulin and treatment? The vets are not so sure it wasnt a pancreatic tumor or cancer even. I have so much guilt right now though.
Add a comment to Maddie's experience
Was this experience helpful?
Daisy
Maltese x
8 Years
1 found helpful
Hi, I would really appreciate if any vets could weigh in on this. Our little Maltese Daisy is 8 years old, and currently being hospitalized for DKA. We had no idea she had any issues with sugar, and when we tested it last December there weren't any concerns. She has been struggling with chronic skin infections, and our vet has been suspecting an underlining cushings, even though she doesn't present with too obvious of signs. Daisy's sugars are coming down, however she does have an elevated bilirubin and liver labs in general. They will be doing an ultrasound today to see what is going on with her abdomen. I want to know, what are her chances of a good recovery without very long hospitalizations and further surgeries etc? We love her so much, and she's more than just a pet to us, we would do anything for her if she can have more quality years with us! But there comes a point when vet bills are through the roof, and it's hard to know if we are doing her any favors, or if this will just repeat in a short while again. What is your honest, and expert opinion on this? It sounds like dogs don't do too well with a DKA based on everyone's else's experiences.
Just wanted to add an update, the ultrasound did not show any tumors or blockages, her liver levels improved and bilirubin basically returned to normal. We had to discharge her home sooner than would probably be ideal because of the very high costs, they transitioned her to NPH insulin. She's still very sleepy and not herself at home, but she does eat and drink, how can we support her at home in this transition, and should we be monitoring her sugars at home? The vet at the hospital said that no we shouldn't check it ourselves but just take her into a vet from time to time. I'm nervous about her sugars being really high and not knowing or being able to do anything about it.
Add a comment to Daisy's experience
Was this experience helpful?
Bruce
Alaskan Malamute
5 Years
0 found helpful
Has Symptoms
Lethargic excessive urination and thirst
Lethargic excessive urination
So my dog is critical having all same symptoms as most and it seems like it all started when I started feeding him kibbels and bits then all of the sudden he's diabetic and kio in his urine he's doesn't like the vet and wants to eat everyone in there do you think there's a link between the food and all of the sudden diabetic I am furious ,they just had a recall on the canned food with phenabaratal found in it and I'm not the only one who's dog fell I'll to this food and another woman found a wire in the dry dog food around the same time with same dry food as I was giving Bruce ,I'm thinking someone is trying to kill our animals I'm so furious I could scream and this happened so fast now my other dog is showing signs as well
Add a comment to Bruce's experience
Was this experience helpful?
Tigger
Jack Russell Terrier
15
4 found helpful
Hi my beloved male Jack Russell was 15 years old. He had 7 years of cushings disease on vetoryl and been doing extremely well through his life. When he reached 13 or 14 he was going blind, deaf, got a heart murmur, bad arthritis week bones in his back legs. He had kidney problems but he was on special diet KD hills dog food. He had a blood test in July and everything came back ok. One month later. He suddenly went down within 2 weeks and I told my vet that he was drinking lots of water and urinating on the floor. My vet thought it might be the kidney disease so she gave antibiotics. He wasn't going out has much often when he was on antibiotics, but still drinking the water. I thought may be he was flushing the infection in his urine out. After a week I wasn't happy so i took him to have a blood test to see whats going on. It was devastating news and turned out to be Diabetic ketoacidosis. My vet didn't get this right unfortunately. So within a week my dog was seriously ill. My vet put him on IV fluids and trying to get his levels down but she told me the out look doesn't look good because controlling it with the cushings will be extremely difficult. The best thing would be to put him to sleep. My dog has had a rough time but been the best dog you could ask for and he was very much loved. I had to put him to sleep. I would appreciate your advice have I done the right thing? I keep thinking if only i caught this earlier could something been done. I don`t blame my vet but sometimes i blame myself for not acting quickly. If I acted quickly could I have saved my dog? or if the vet did pick it up earlier enough would this made difference? I was thinking the quality of life my dog had towards the end wasn't looking good. I couldn't put him through anymore with all his other problems. God bless love you Tigger sleep tight little man. You always be in my heartxxxxxxxxx I appreciate your advice what would you have done?

Read more at: https://wagwalking.com/condition/diabetes-ketone-bodies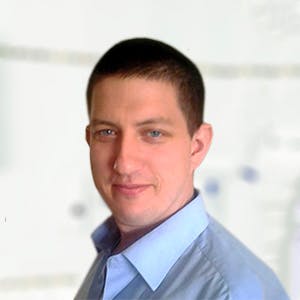 3320
Recommendations
It is normal to ask questions and to second guess yourself after the passing of a loved one, especially when you believe that earlier intervention may have resulted in a different outcome. The increase in thirst could have been attributable to the Cushing's Disease being troublesome, a urinary tract infection or other condition; without performing urinalysis or a blood test there would be very little evidence to base a different diagnosis on (I didn't examine Tigger so I can only speak generally). It is true that given Tigger's age and preexisting conditions would have made stabilization difficult and the overall prognosis would have been poor; based on your question, you took the best course of action in Tigger's interest. Regards Dr Callum Turner DVM
Add a comment to Tigger's experience
Was this experience helpful?
Snickers
Mixed
9.5
3 found helpful
My dog was just diagnosed with dka and diabetes. After 4 days of hospitalization with IV fluids and multiple doses of regular insulin, his sugar was reading in the 80-90's in the hospital (according to the vet). He was sent home with a small amount of ketones still in his system. We were given a regimen of regular insulin, 7 units in am and 4 units in pm. My dog is about 35 lbs now. The vet did tell me he has only seen about 2 cases of dka such as my dogs case. After being discharged last night, his blood sugar this morning was HI meaning >750. I gave him his 7 units and rechecked his sugar at 2pm. The sugar is still HI. I know the vet said his sugar may fluctuate for a few days but I'm sure it should not be this high. Does my vet know what he's doing? Should I go to another vet? What should I do?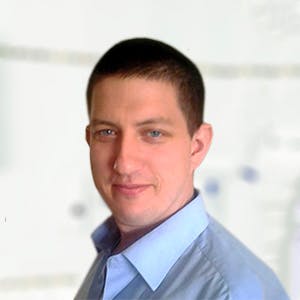 3320
Recommendations
I am happy to read that Snickers was four days hospitalised for treatment as you had previously written to me that due to separation anxiety you didn't want to leave in there. A blood glucose level of 750mg/dL is too high and may lead to coma and death, I would recommend that you keep monitoring the blood glucose level (as they may fluctuate, especially after meals) and ensure that Snickers isn't presenting any new symptoms like vomiting, diarrhoea, abdominal pain or lethargy. If the glucose level doesn't decrease, return to your Veterinarian or Emergency Veterinarian to get Snickers stabilised. As I wrote previously diabetic ketoacidosis has many different treatment regimes and finding a suitable one for Snickers may take time. Regards Dr Callum Turner DVM
Shirley: I was a owner of a cockapoo that was diagnosed with Diabetes Melliltus 2 years ago and recently had to lay her to rest | last week, I reviewed your notes and from what I gathered is that you must be very strict , not only from her position but yours as well. I was very blessed to have an excellent set of doctors monitoring her all the time, my vet was actually on speed dial with me. However, it didn't change this outcome because it still developed due to the illness. Shirley, you must be diligent in monitoring her diet, schedule and blood curve readings. When I made the decision of managing her illness it changed my life. My schedule adjusted to hers, plain and simple. I had the blessing of working from home and was there 24/7. I went from a kibble diet to strict protein diet, a Keto diet. I fed her Primal Raw. It kept here here two years longer than projected. I did not feed her any sugar based vegetables such as sweet potatoes. That has sugar in it. Her insulin was never a low grade, cheap version it was always Humilin N a med that is not from pig. I always did a blood curve every two hours every other month when she was doing well. I hope this helps. Be diligent and make her a priority if you can
My dog has diabetes for about 5 month now . I give him his inslun from the first day. Baked sweet potatoes and sirloin . He was doing great and sugar was awsome. I started working more because I opened a cleaning business and I started to give him dog food and his sugar went crazy and I am now trying diabetic dog food. The thing is to make sure that they only eat twice a day with there insulin shot. I never leave my dog alone so I don't know if other factors play into your dog's sickness but I would try home cooked meals if this diabetic dog food does not work I'll be going back to cooking home cooked meals for him..
Add a comment to Snickers's experience
Was this experience helpful?
Mizzy
Shih Tzu
12 Years
1 found helpful
Has Symptoms
Lathargic, Not eating, Heavy Drinking, Urinating.
Hello, I have a 11lb. shih tzu that is currently being treated for DKA, Ketoacidosis. We have been taking her to her regular Pet Hospital, but her dr. is way for the week. The covering dr.s are treating her and i have concerns and can use the advise. When we brought her in two days ago she was lathargic, not eating, drinking a lot of water etc.. They tested her glucose and it was at 550. This was late and they close, so we brought back in the following morning and they start IV fluids all day and dr. on staff checker her BG level at it was over 500. He administered insulin and by the end of the day her BG was slightly over 200. The Dr. was happy and stated our primary concern right now it to ensure she gets the fluid she needs via IV and regulate her BG levels. Today we brought her back this morning for another day of fluids. They took her BG Levels this AM and it was over 600, but was taken shortly after 4 Units of insulin was administered at home prior to returnning to the vet. SO, they checked 2 hours later and it went down to 400 and that was late morning. They checked again 3 hours later and the BG went back up to 550. I was told by the other Dr. that we need to get her BG levels regulated if we are to make progress. I am told by this Dr. that they have not administered any Insulin today even though her levels are very high and that i can give her insulin at home after her meal, which will be 5 hours after her last BG test of 550. My concern is shouldnt the Vet be more aggressively treating the high BG levels as opposed to just me giving her insulin with her meals in the AM and Evening? By keeping her at these high BG levels all day does that not result in the body continuing to produce Ketones and not improve her condition?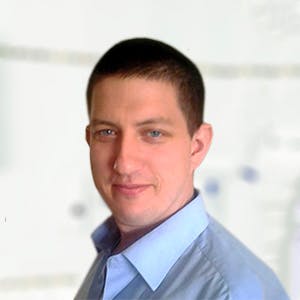 3320
Recommendations
Treatment of diabetes with ketoacidosis is a fine balance between getting the blood glucose level down; but not to let it drop, but let it come down over time. In cases of ketoacidosis, fluid therapy is required along with an insulin regimen and blood glucose monitoring; generally an initial dose of 0.2U/kg of insulin is given followed by hourly doses of 0.1U/kg until the blood glucose is between 200-250mg/dL, then the dosage changes to 0.25-0.5U/kg every four to six hours. During the initial aggressive treatment hourly blood glucose readings should be taken and if there is a sudden drop in blood glucose, this should be corrected to make a nice smooth reduction in overall blood glucose. There are different treatment protocols for ketoacidosis so I don't know which one your Veterinarian is following. Blood glucose will spike after meals, but should come down with a correctly dosed insulin regimen. Regards Dr Callum Turner DVM
Add a comment to Mizzy's experience
Was this experience helpful?
Oliver
Dachsund Beagle mix
10 Years
3 found helpful
Has Symptoms
Trace ketones in bloodwork
Medication Used
Novolin-N 5 units every 12 hours
.1 mg levothyroxine twice a day
I got Oliver 2 years ago. He was already diagnosed with diabetes. He's a strange case though. His blood sugar has always been high. Even with novolin n insulin every 12 hours, his curve starts at 500, scoops down to 150-200 at the 6 hour mark and moves back up to 500. It was far worse before we got his hypothyroidism treated if you can believe it. Even when he was over 600 BG for a month or two while tests were being done, he never showed ketones in his urine. At his 12 hour curve on this past Friday though, his numbers started at 510 and were done every two hours 399,447,139,313,581,587. His urinalysis that day also showed trace ketones. I used my keto-diastix urine strips yesterday to verify and the shade of the testing area never went above trace either. I also looked back at his history and in late 2016 trace ketones were detected and I was never even told. He has had two clean urine tests since then. His urinalysis in late 2017 had no ketones either. His complete blood panel also done on Friday shows no abnormalities, he has no urinary infections--high BG and cholesterol are the only stand outs beyond the trace ketones. The vet is now saying if he has trace ketones in a week, I need to do x-rays and ultrasounds. It's making me panic. What would those tests be done to show? Are trace ketones always a sign of impending definite KDA? If he has a weird curve where his numbers are high at points and he can only eat every 12 hours with his insulin--fasting can trigger ketones--is there really a way to avoid having at least small traces of ketones at all times?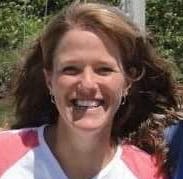 1611
Recommendations
If Oliver has trace ketones in his urine, that does indicate that his body is in a ketotic state, and his diabetes is not well controlled. I'm not sure what your veterinarian is looking for with the x-ray, but an ultrasound of his pancreas to see if there are any larger problems going on would be a good idea, since his diabetes is so hard to control. He may respond better to a different insulin, and that might be something to discuss with your veterinarian if it hasn't already been considered. I hope that everything goes well for him, you sound like you are doing a great job taking care of him.
I don't recommend any carbs at all. Pure protein and some fat can help lower the blood sugar numbers. My vet recommended this at the point of my girls diagnosis. I put her on the protein and pure healthy fat and she balanced out for two years.
Thank you. I appreciate knowing why the ultrasound would be important. As mentioned, Oliver has had trace ketones once before in late 2016--when I wasn't told and thus did nothing--and his body must have righted itself. So does trace ketones usually or mostly lead to KDA though? Finally two thoughts I want to run by you. 1) Oliver's rescue did a bunch of tests and changed his food in September 2017--it is now only 26% carbs. Considering that he's had BG in the 600s without showing ketones in urine, could he simply need to go back to a higher carb food with more insulin? 2) Could only getting food with insulin every 12 hours be triggering his body into a fasting state, thus producing the ketones? I appreciate you!!
Add a comment to Oliver's experience
Was this experience helpful?
Ms.Coco Bean
Cockapoo
12 Years
1 found helpful
Coco was diagnosed with Diabetes Mellitus a little over 2 years ago. When the diagnosis was presented and the diet and medication protocol given I did everything both vets recommended. I was very blessed to have one Integtative Vet outside of Milwaukee and the other in Neenah WI. They actually went to medical school together so they shared information, so my situation was very unique onto itself. I can't stress enough to find an alternative practice. Anyway, she was fine on Saturday and ate like usual. Sunday she was trembling and kept quiet and slept through the day, but ate well and I administered her raw protein diet along with her medication as I have been doing for the past two years exactly 12 hours apart. Monday however was a completely different shift. She was trembling and didn't want to eat. I looked at her nose and it was dry, symptoms of dehydration. I did administer her shot and hand fed her to get the energy to balance her insulin and she promptly threw up her food 15 minutes later. I took her into the vet and after assessing the situation, she gave me the diagnosis which included bike in the urine, hence the orange color. Three hours later I was walking into the vet clinic to lay her to rest. To give you an idea of how absolutely sick she was, and how I made the correct decision, she fell asleep as they were giving the sedative and as they were giving the medication her heart stopped | in approximately 2 seconds before they finished giving it to her.
My question to the doctors is: Was the bile in the urine the trigger to begin the process of Ketoacidosis developing in my Ms. Coco Bean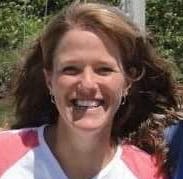 1611
Recommendations
I"m sorry for your loss of Coco Bean. That is very sad. Bilirubin in the urine is typically a sign of liver disease, and it may not have been at all related to her diabetes. Without knowing more about her, I have a hard time commenting on what may have happened, but if you are not sure, a phone call to your veterinarian will allow them to more fully explain what they think happened. Again, I am very sorry for your loss.
Thank you. I do have a call into my local Veternarian regarding this situation. I know I read that sometimes, a stressful event such as liver disease can cause the trigger of Ketoacidosis. It came upon her very quickly. Again, every situation is unique to itself.
Add a comment to Ms.Coco Bean's experience
Was this experience helpful?
Winston
Cockapoo
8 Years
0 found helpful
I have a 8 year old cockapoo. He has lately had excessive thirst and been needing to go to the bathroom constantly. Over the past week or so he started to have accidents in the house. He has never had an accident. His urine is thick, syrupy and sticky. A month ago he had been diagnosed with struvite crystals in his bladder and urethra but with changing his food to the vet approved food and pain meds, the crystals in the urethra passed. I had initially chalked some of these changes to the new food and feeling better, such as drinking more and going to the bathroom more but obviously things changed with further development.

I contacted the vet on Friday and took in a Irvine sample in the afternoon, which they informed me tested very high for glucose and they could not confirm without examining him but thought he had diabetes. Fiy- he weighs 15 lbs. they told me to bring him in Monday. Knowing that he wakes us 3-4 times a night for more water or to go to the bathroom. And told me that it's very expensive and time consuming to care for a diabetic dog. And that I would want to consider that.

As the weekend has progressed he now has a very strong odor to him. It's sweet fruity, slightly off.

Is this possibly Keto?

Are all dogs usually hospitalized when first diagnosed? If keto, how concerning is it that he's not seen until Monday? If he isn't, what should we watch for?

Thank you for your assistance.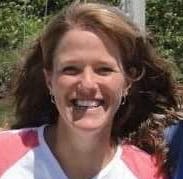 1611
Recommendations
Diabetic dogs can quickly become ketoacidotic as their body tissues digest themselves as an energy source. Diabetes is not a disease to put off and treat later, and if he has become ketotic, he will need to be hospitalized until he is stable. I would not wait until Monday, but would find an open 24 hour clinic near you tonight or tomorrow to start therapy. I hope that he is okay.
I found way myself to save money. With careful administering, using gloves and keeping the vial sterile, her Humilin N lasted 3 months. I also gave her Gymnea and Corn Silk and that protected her pancreas. In the end, it wasn't an inflamed Pancreas but her liver. Please do the research, the only thing you need to be right on about is being exactly on time every 12 hours, everyday. You can't be late at required feeding times. I thought that Humilin N was a very excellent medication that my doctors chose. She never went blind and I was grateful for that.
I was able to be with her as I worked from home but being able to put your baby in a kennel while out gives the pet an opportunity to rest and gives you the opportunity to catch a break. I also did frequent full blood curves which saved me money. Learning to do it really helped me be more in control of her health. I developed a bond between her and I as well as the vet. It was a labor of love and with these tips able to have her significantly longer than projected. It was hard work but I don't regret any minute of caretaking.
Add a comment to Winston's experience
Was this experience helpful?
Pearl
Labrador Retriever
13 Years
0 found helpful
Just two days ago I had to make the choice to give my dog a peaceful sendoff. She was 13 yr old lab named pearl.Her symptoms of Dka showed up a week ago. IIt hit her hard. I wish I would have brought her in that day. I'm devastated! ! She was family. Never knew she had diabetes. I keep questioning myself would she be here if I brought her sooner.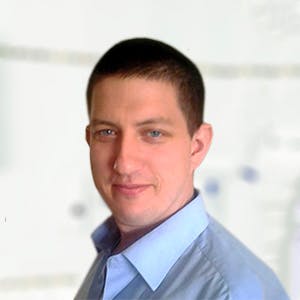 3320
Recommendations
It can be difficult for pet owners to decide when the best time to get veterinary advice is since many times pets have good days most of the time with the odd off day, also some pets may be sick but after a car journey to the clinic their firing on all symptoms. However, with diabetic ketoacidosis, the earlier treatment begins the better since it is important to get the glucose under control; whether or not it would have changed the outcome I cannot say. Regards Dr Callum Turner DVM
I am a young man of 45 years now and was diagnosed with diabetes last summer. I was having lots of symptom like weak erection, weakness of the body, dry lips and palms, and even restlessness in the legs and shrinking of my general body build ups. My head was itching very much. I was seeking something to help regain my life to be able to do things for myself. Through my primary physician i learnt about a Diabetic disease herbal formula from NATURAL HERBAL GARDENS and their success rate with the treatment, i immediately started on the Diabetes disease herbal protocol, I am glad to report the herbal formula worked effectively and there was no side effects, I had a total decline in symptoms, the weak erection, restlessness and other symptoms stopped, my Diabetes disease is totally REVERSED, Here is a link to the website we ordered from ww w.naturalherbalgardens.c om This Herbal Protocol is Incredible!!
Add a comment to Pearl's experience
Was this experience helpful?
GizzieLee
Dachshund
11 Years
1 found helpful
My dachshund started with a cough and vomiting. Put her on cough syrup, she got worse and I took her in, they said it was asthma and would let me know about medicine. She was truly sick all night, we were at the vets waiting for it to open next morning after asthma diagnosis. Once they diagnosed DKA how long of a delay until the first insulin is given? They refused any medication until I went to bank, I had 300 on me but they wanted 400. I figured out the money without leaving the office still they gave her no insulin. They kept her there and now I have no dog. If she had quicker insulin is there a possibility of her being alive now? How much of delay is normal for first insulin dose on newly diagnosed diabetes and DKA? Her glucose was over 575. Thank you for any help you can provide.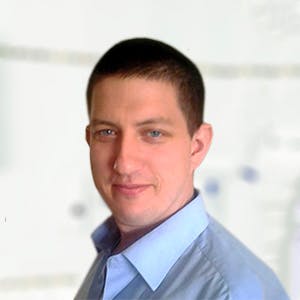 3320
Recommendations
There is no real acceptable delay, when blood glucose is elevated action should be taken to bring it down to a reasonable level; however there may be some other rationale for delaying treatment which I don't know about. Diabetic ketoacidosis is a severe condition and it is difficult to determine whether treatment would have been effective if given at the time of diagnosis. Regards Dr Callum Turner DVM
I am a young man of 45 years now and was diagnosed with diabetes last summer. I was having lots of symptom like weak erection, weakness of the body, dry lips and palms, and even restlessness in the legs and shrinking of my general body build ups. My head was itching very much. I was seeking something to help regain my life to be able to do things for myself. Through my primary physician i learnt about a Diabetic disease herbal formula from NATURAL HERBAL GARDENS and their success rate with the treatment, i immediately started on the Diabetes disease herbal protocol, I am glad to report the herbal formula worked effectively and there was no side effects, I had a total decline in symptoms, the weak erection, restlessness and other symptoms stopped, my Diabetes disease is totally REVERSED, Here is a link to the website we ordered from ww w.naturalherbalgardens.c om This Herbal Protocol is Incredible!!
I was diabetic for 13 years and was taking metformin 1000 mg twice daily. Last A1C was 15. My symptoms have always been stomach and bowels. I am a 54 year old male. the metformin wasn't really working so this year, our family doctor started me on Natural Herbal Gardens Diabetes Disease Herbal mixture, With the help of Natural Herbal Garden natural herbs I have been able to reverse my symptoms using herbs, my symptoms totally declined over a 7 weeks use of the Natural Herbal Gardens Diabetes disease natural herbal formula. My diabetes is totally reversed! Visit their website www . naturalherbalgardens . com I am thankful to nature
Thank you so much, I feel a little better. The reason for the delay is because they wanted a deposit on the coming hospital stay of 400, I had 300 on me, not enough to give her insulin I guess. I appreciate your answer, I have almost worn google out searching but have no medical background. Her urn comes home today, maybe I can handle it better when shes home.
Add a comment to GizzieLee's experience
Was this experience helpful?
Sam
Rottweiler
5 Years
0 found helpful
Has Symptoms
Always hungry still losing weight
Medication Used
Reli-on novolin n every 12 hr
Rottweiler age 5 male diagnosed dka around 70 days ago dropped 30-35 pounds. Always hungry still losing weight. On reli-on novolin n 15 units every 12 hours. Feeding is 2 1/4 cups eukanuba adult large breed. What would be the recommendation? Thank you.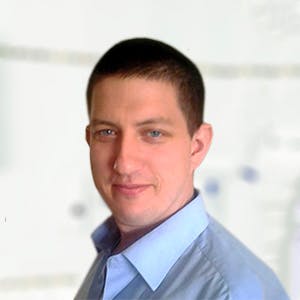 3320
Recommendations
The problem with diabetic ketoacidosis or diabetes in general is that each dog is different and you cannot use exactly what works with one dog with another; it is important to get the blood glucose levels down using insulin and you should be taking regular blood glucose measurements and noting when Sam is fed to try and find an ideal balance. Dietary management is also important and you should have Sam on a diabetic diet, all this should have been gone through with your Veterinarian. Regards Dr Callum Turner DVM
Add a comment to Sam's experience
Was this experience helpful?
Egypt
Pit bull
5 Years
0 found helpful
Has Symptoms
Throwing up weak breathing heav
Throwing up.weak.breathing heav
Hi how are you, unfortunately my dog was diagnose with diabetes and found ketones 4 days ago, we had to take her to emergency hospital where she was hospitalized did iv on her found that her sugar levels were in the 700 now their at 300. She is eating not throwing up my question is should I get her neuter after she just went through a small trama and her age, I know they won't balance her sugar levels without her being neuter but can't she wait, I'm scared if I they put under it might be bad what do you think ?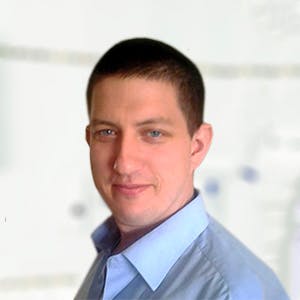 3320
Recommendations
For now it is important to keep Egypt's blood glucose as low as possible and keep it controlled; any decision to spay her would be down to your Veterinarian if they are happy to anaesthetise her with her blood results. Dietary management is important and you should also discuss this with your Veterinarian. Regards Dr Callum Turner DVM
Thank you for all you expertise. Sam is a male. I honestly don't even know the glucose range he should be in. Or how to keep the ketone level down.
Add a comment to Egypt's experience
Was this experience helpful?
Snickers
Mixed
9.5 years
1 found helpful
My dog was diagnosed with dka with a sugar in the 300's. we were told he needed to be hospitalized. After 24 hrs of treatment, we were told to take him home and bring him back daily for treatment, as his separation anxiety was so severe, it was making his sugar worse. It was 450 after the first day of treatment. I asked the vet how aggressively they were treating him, as taking him home would mean no blood sugar monitoring or insulin administration for at least 12 hrs. The vet was very lax and didn't seem concerned, but I am. He is still voiding every hour and still drinking a ton of water. I believe they only gave one dose of regular insulin in that first day of treatment. Are they not being aggressive enough? Shouldn't they sedate him to ensure he is being treated in a timely manner??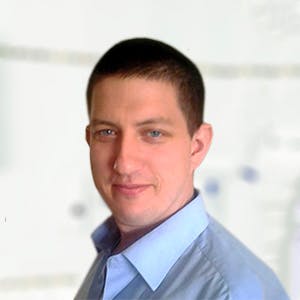 3320
Recommendations
There are many different treatment regimes for treating Diabetic Ketoacidosis; a treatment regime in a popular textbook calls for insulin to be administered hourly until the blood glucose level reaches below 250mg/dL, where the frequency is reduced to every four to six hours. Sedation is not advisable in cases of Diabetic Ketoacidosis and usually the high blood glucose is treated before the administration of sedation or anaesthesia. Whilst it can be traumatic for Snickers to be in the Veterinary Clinic during treatment, it is in his best interest to get his glucose levels down to a safe level. Regards Dr Callum Turner DVM
I wastolf that my Jack Russell was in distress and needed to be put down. I was crushed. I should have waited, now I am so depressed without my little Bella. I just didn't want her to suffer.
Add a comment to Snickers's experience
Was this experience helpful?
Nicholas
Maltipoo
5 Years
1 found helpful
Has Symptoms
Lathargic, Not eating, Heavy Drinking, Urinating.
My Nicholas died of DKA induced by diabetes mellitus about three months ago. I was just really confused because I thought he was getting better when they told me his glucose was coming down to healthy level and he was perking up. Then, the next day they said there was nothing else they could do for him and we had to euthanize him. I was just wondering what possible effects due to DKA would cause my dog irreparable damage to the point where we had to put him down even though his glucose level was under control at that point?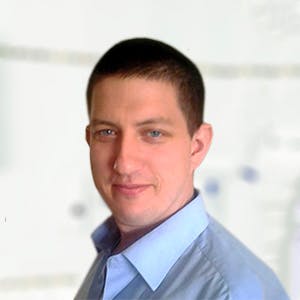 3320
Recommendations
Diabetic ketoacidosis is a complication of diabetes where the body cannot use the glucose in blood circulation due to a lack of insulin and the body turns to fat as a source of energy; this method of creating energy has waste products (ketones) which accumulate in the body and in some cases cause oedema on the brain. Management of glucose levels, potassium and electrolytes is important in managing diabetic ketoacidosis; many times a patient may be stabilised, but complications may occur. I cannot say why your Veterinarian recommended euthanasia, but there may have been another concurrent condition which complicated the diabetic ketoacidosis. Regards Dr Callum Turner DVM
somewhat helpful toto is a kerin terrior pug mixed 3 weeks ago diagnosed with diabetes her ketone levels were too high to count started her on a diabetic food and insulin 2x's a day she did not take to the food and went to boiled chicken and eggs she did well with the insulin yesterday vomited her food and couldn't keep water down today back to the vet where I was told hospital bill would run in the thousands and a payment plan of $200 a week was not acceptable they gave her 2 injections one an antibiotic and the other was something to settle her stomach they sent her home and told me she would not make it thru the weekend she is 8 years old and we have always used the same vet have never not paid her and the bills from earlier this year were well over
$1000 I know I am just upset right now but sometimes it is better to just be truthful right up front this hurts more then you know I am so sorry for your loss
Add a comment to Nicholas's experience
Was this experience helpful?
Snickers
Mixed
9.5
0 found helpful
After being hospitalized, Snickers' prescription has been humulin R 7 units in morning and 4 units in pm. According to the vet, his sugars were running in the 80-90's while hospitalized. He has been home since Thursday night, 10/27 and his readings have been >750 and then 643. The most recent reading was this am, after not eating for 12 hrs and was 643. He is not exhibiting any new symptoms, only polyuria, polydipsia, fatigue, and weight loss. Should I wait a few days to see if his sugar continues to go down or should I take him to the vet? I plan on going to a new vet, if anything, as I really don't believe the vet I took him to fully knew what they were doing and/or do not have much experience with dogs with dka. Any advice on what I should do now is greatly appreciated.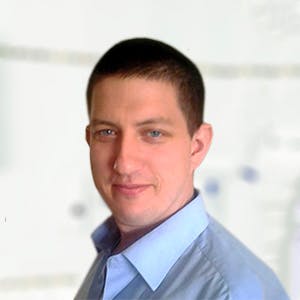 3320
Recommendations
With the persistent high glucose level, I would recommend visiting a Veterinarian (yours or another) to review the insulin dosage and progress. Remember that diabetic ketoacidosis is a complication of diabetes mellitus and that all dogs may react differently to treatment and that fine tuning of therapy with regular review is important. As I mentioned in my first answer to you, there are many different dosage regimens which may be used for diabetic ketoacidosis, however not all will work for all dogs and adjustments should be made where necessary by your Veterinarian; whether you choose to visit another Veterinarian is your decision. Regards Dr Callum Turner DVM
Also you can not drop a dog sugar from 750 to normal in a day my dogs sugar was 303 and it took us about a few weeks till it went down with checking his blood sugar all the time and I started at 3 unit and my dog is 26 pounds. When I gave him dog food his sugar went up to 606 this past week . No more of that dog food again. Sometimes it is what food your given them. Make sure it has no kane sugar, molasses, no corn syrup ECT but believe me its hard to find a dog food without this stuff.
Add a comment to Snickers's experience
Was this experience helpful?