Inflamed Chewing Muscles and Eye Muscles in Dogs
Inflamed Chewing Muscles and Eye Muscles in Dogs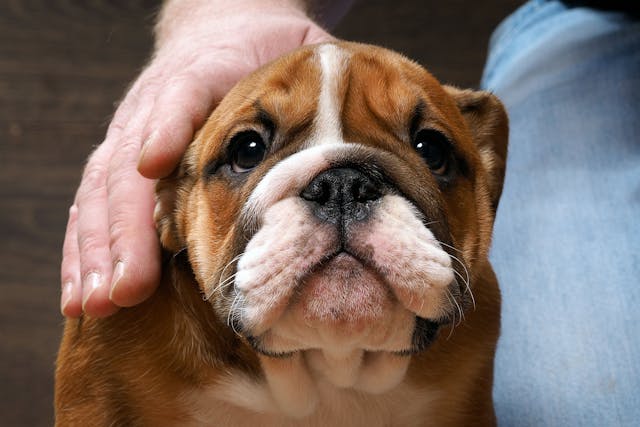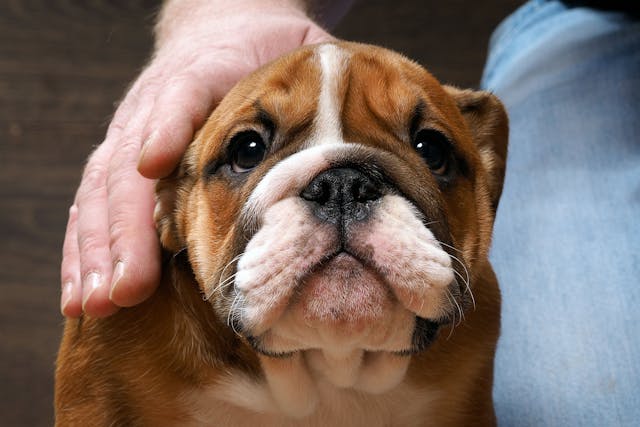 What are Inflamed Chewing Muscles and Eye Muscles?
Myositis, a very painful disease, is basically a catch-all phrase for any number of conditions that feature the inflammation of any part of a canine's muscle. Furthermore, myositis can affect just one muscle or a whole system of muscles. In this case, we're talking about muscles that move the eyeballs - extraocular muscle myositis - and muscles that your dog uses to chew - polymyositis, dermatomyositis and necrotising myopathy. 
If your dog has inflamed chewing or eye muscles, this is what veterinarians call myositis. Any muscle inflammation will cause your pet pain. The disease is often an indication of a much more serious condition. 
Inflamed Chewing Muscles and Eye Muscles Average Cost
From 367 quotes ranging from $200 - $2,200
Symptoms of Inflamed Chewing Muscles and Eye Muscles in Dogs
The progression of myopathy is as follows:
First, the inflamed area swells significantly. 
This is followed by a severe dystrophy of the muscles, meaning that your canine will lose the muscle mass in the affected area. 
The muscles will tighten and clench, completely impeding movement. 
In the case where your dog's jaw is affected, you will notice that your pet will be having problems picking up and eating food. Drinking water will also become a problem. Over time, your dog will lose all ability to open their mouth. Loss of appetite and  weight loss will result as a secondary complication of the pain and lack of movement.
If your dog has inflamed eye muscles, the eyes will appear as though they have sunk in. However, paradoxically enough, it will appear at first as though their eyes are protruding. This is because of the swelling. If untreated, your dog's vision will become impaired. 
Top
Causes of Inflamed Chewing Muscles and Eye Muscles in Dogs
There are many causes for this painful disease. One of the most common causes of inflammation is parasites or viruses. In other words, your dog's eye or chewing muscles will become inflamed following infection. Your dog could also be suffering from an autoimmune disease, which is a condition whereby the body reacts against itself, affecting tissues and bodily systems. Studies have not determined conclusively what causes this condition, called immune-mediated myositis. Hormones and the environment are suspected factors as well. Myositis could also be a sign that your dog has cancer. 
Top
Diagnosis of Inflamed Chewing Muscles and Eye Muscles in Dogs
Upon arrival at the clinic, your veterinarian will perform a physical and neurological examination.
One of the primary ways your veterinarian will confirm an inflammation of the chewing muscles or the eye muscles in your dog is through a biopsy. This will allow the veterinarian to take a closer look at the potentially infected cells. Radiographs may be done in addition, to evaluate the bones and joints that make up the jaw, and the extraocular muscles of the eye. In some cases, a magnetic resonance imaging (MRI) test could be beneficial for further observance of muscles. The veterinary team will also order an extensive list of blood tests, including the 2M antibody titre test. They will also need to rule out whether your dog has cancer, muscular dystrophy or tetanus. 
The important thing for you to remember as you consult with the veterinarian is to make sure that you have shared everything you know and all information  that could be relevant with your veterinarian. If you have noticed any swelling in your dog's eyes or mouth recently you need to share that with the team. If you feel that your pet has shown signs of pain or has been having trouble eating, you need to tell the veterinary caregiver about those symptoms. This also includes if you have noticed that your dog's eyes have started protruding or appear to have sunk in. 
Top
Treatment of Inflamed Chewing Muscles and Eye Muscles in Dogs
Because inflamed chewing and eye muscles are caused in most cases by an overactive immune system, dogs are prescribed immunosuppressives. This means steroids in high doses and other drugs such as azathioprine, cytarabine, mycophenolate, cyclosporin, and cyclophosphamide. 
Top
Worried about the cost of Inflamed Chewing Muscles And Eye Muscles treatment?
Pet Insurance covers the cost of many common pet health conditions. Prepare for the unexpected by getting a quote from top pet insurance providers.
Recovery of Inflamed Chewing Muscles and Eye Muscles in Dogs
Medication designed to suppress the immune system can have side effects. Keep in constant communication with the veterinary team, and voice your concerns without delay. Recovery for your canine companion will depend on the degree of inflammation at time of diagnosis. If the inflammation becomes chronic, issues with weight loss and muscle damage may hinder the situation.
Top
Inflamed Chewing Muscles and Eye Muscles Average Cost
From 367 quotes ranging from $200 - $2,200
Top
Inflamed Chewing Muscles and Eye Muscles Questions and Advice from Veterinary Professionals
Mini American Shepherd (Mini aussie)
6 months
0 found helpful
0 found helpful
My there is a lot of white surrounding my puppies irisis. She sees fine and has no other symptoms. Her pupils are normal as are her irisis. Is there an issue with a fine line of white around the entire iris?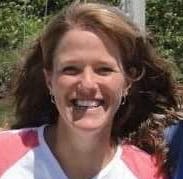 Dr. Michele K. DVM
0 Recommendations
Thank you for your question. That may be normal coloring for her breed, but it may also be an infection or a problem. Unfortunately, without being able to see her eyes, it is difficult for me to say whether you have anything to worry about or if things look normal. What you can do is ask your veterinarian at her next preventive care appointment, and they can examine her eyes closely and let you know. I hope that all goes well for her!
Oct. 5, 2020
Was this experience helpful?
Labrador Retriever
Three Years
0 found helpful
0 found helpful
My female Labrador, Layla, has been diagnosed with Evans Syndrome. She was diagnosed approximately six weeks ago and is being treated accordingly. However, when I give her rawhide, she chews and her eyes bulge. Should I avoid these treats?
Jessica N. DVM
0 Recommendations
Hello- I am sorry you are going through this tough disease with your pup. Giving rawhides to her would be a great question for your veterinarian. Otherwise unless they have recommended against treats it is okay for her to chew her raw hides unless they are causing her tummy upset. They should not cause any issues with her eyes. If they are bulging at other times I would have her rechecked by your vet. Take care!
July 30, 2020
Was this experience helpful?
Inflamed Chewing Muscles and Eye Muscles Average Cost
From 367 quotes ranging from $200 - $2,200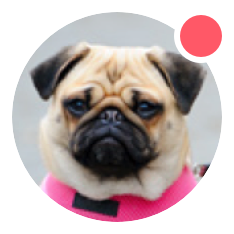 Need pet insurance?