What are Optic Neuritis?
The optic nerve is the essence of what makes up vision. Without it, we wouldn't be able to see! Unfortunately, it is possible for this nerve to become damaged. For pets and humans alike, this will cause vision to become impaired or cease because the main structure for transmitting your eye's signals to the brain is damaged.
There are many reasons your pet can develop this condition. Some are more serious than others, especially if they are from an underlying disease. Fortunately, this condition can usually be treated, but sometimes it leaves your pet with permanently affected vision.
Optic nerve swelling, or optic neuritis, is inflammation of the optic nerve. This is the structure responsible for transmitting electrical signals from the retina to the brain.
Optic Neuritis Average Cost
From 367 quotes ranging from $300 - $3,500
Symptoms of Optic Neuritis in Dogs
Because this condition is on the eyes, it will be very apparent that something is wrong. Your pet may have symptoms suddenly, or if the optic neuritis is formed from an underlying condition, it can show up gradually.
The symptoms of optic neuritis are few. They usually will be:
Dilated pupils
Optic nerve head is swollen
Sudden blindness
Pain with eye movement
Tender eyes and areas around the eyes
Decreased depth perception
If you notice any of these symptoms, definitely schedule your pet in to see their veterinarian as soon as possible. Your veterinarian will most likely refer you to an ophthalmology specialist for further testing on your pet's eyes.
Top
Causes of Optic Neuritis in Dogs
Unlike the symptoms, there are several reasons why your dog may have a damaged optic nerve. Most of them are due to an underlying disease such as toxoplasmosis, Neosporosis, multiple sclerosis (MS), or a vitamin A deficiency. Optic neuritis is actually the number one symptom when diagnosing MS; it will usually be diagnosed after finding optic nerve swelling. Other causes could be:
Infection
Trauma
Cancer
Toxin ingestion (not common with canines)
With inflammatory brain diseases, such as Neosporosis, this is usually a last resort symptom. Any sudden change in eyesight is never a good sign, so it is important to know your dog's eye health.
A Vitamin A deficiency can be prevented and treated by giving your pet more fish, liver, and vegetables in their diet. If your pet has optic neuritis due to a deficiency, however, it is extreme and should be discussed with your veterinarian.
Top
Diagnosis of Optic Neuritis in Dogs
Diagnosing this condition is not always easy. Optic neuritis is not always an obvious case; the specialist will have to perform many examinations to correctly diagnose the issue.
This will usually begin with simple eye tests, such as checking pupil dilation and if your pet can see certain objects. If this fails, then the specialists will schedule an electroretinogram (ERG). This procedure is a closer look at the outer retina. Because this test must be absolutely spot-on, your pet will have to be put under an anesthetic, so they don't move about.
Other tests that will help determine if it is optic neuritis are an MRI and brain fluid samples (CSF). The CSF test helps determine if there are any fluids or substances in the eye that shouldn't be there, such as glucose, blood, or proteins.
Top
Treatment of Optic Neuritis in Dogs
The treatment for optic neuritis is fairly simple. A specialist should give your pet intravenous steroids as this will reduce the risk of them developing MS later on by 50%. There are oral steroids, but the risks are obviously higher. Pets who receive these steroids start to have improved health from anywhere between a few days to a few weeks. The only exception is for dogs who may have a more serious condition.
Your veterinarian may also prescribe antibiotics and a topical treatment. These will just help clear and fight off any infections that may develop.
Top
Worried about the cost of Optic Neuritis treatment?
Pet Insurance covers the cost of many common pet health conditions. Prepare for the unexpected by getting a quote from top pet insurance providers.
Recovery of Optic Neuritis in Dogs
While this condition can permanently affect your pet's vision, the prognosis is good. Swelling of the nerves can damage vision, causing blindness, however, early treatment and uncomplicated cases have better results.
You should keep your pet on bed rest and most likely invest in an Elizabethan collar, so they can't touch their eyes. Playing, walks, and trips outside should be kept to a minimum and heavily supervised. Your veterinarian may also require a few check-ins to see how your pet is feeling.
Top
Optic Neuritis Average Cost
From 367 quotes ranging from $300 - $3,500
Top
Optic Neuritis Questions and Advice from Veterinary Professionals
Bichon Frise
Fifteen Years
0 found helpful
0 found helpful
One of his eyes is leaking and does not open fully. My mom thinks it's a nervous system issue via twitching because he has severe anxiety.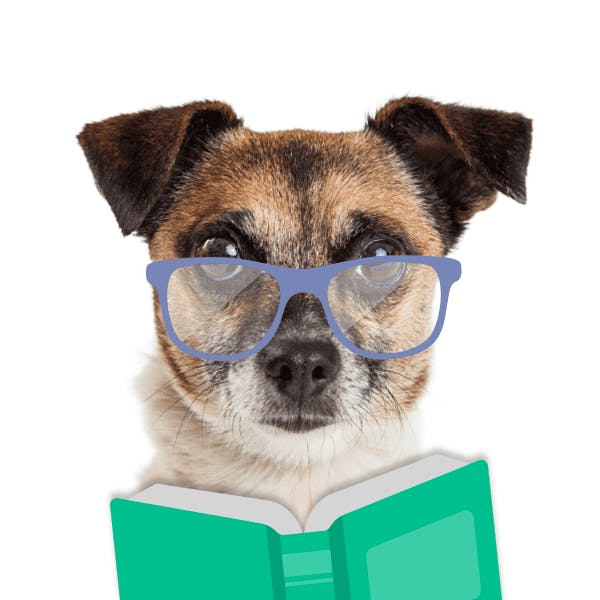 Dr. Linda S. MVB MRCVS
0 Recommendations
Oh bless him. This could be a number of things such causing Dry Eye, an ulcer, a bacterial infection etc The twitching may be because of the discomfort. A vet check is best and he likely needs some eye drops.
Dec. 31, 2020
Was this experience helpful?
Weimaraner
Five Years
0 found helpful
0 found helpful
Our dog has chronic optic neuritis that has been ongoing for roughly roughly 9 months. We have spent thousands between our vet and our ophthalmologist, and still no closer to an answer on what is causing it. It is very difficult to give up on vision, as she is highly responsive to higher dosage steroid medications (40 mg daily) which restores her sight. She is not responsive to 10 mg per day, and almost completely blind at the lower dosage. An electroretinogram revealed perfect retinas. Negative blood work (tick, fungal, bact.). No neuro symptoms. Anemic per recent tests, no symptoms. Advice?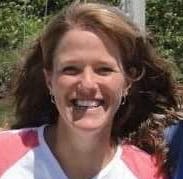 Dr. Michele K. DVM
0 Recommendations
I'm sorry that your dog is having these problems. I wish that I could offer any insight, but I think that your veterinarians have been very thorough. I will say that if given the opportunity, dogs do well without sight. You can't move their environment around, or change things, but in a protected place, they do fine. I've seen many dogs have lived very normal lives with limited vision. I hope that you are able to come to some resolution for this with your dog.
July 13, 2020
Was this experience helpful?
Optic Neuritis Average Cost
From 367 quotes ranging from $300 - $3,500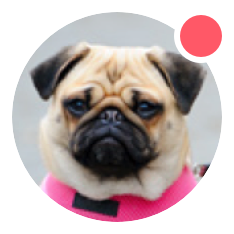 Need pet insurance?