What are Impacted Anal Glands?
Impacted anal glands are often the first stage of anal sac disease. As the impacted anal glands become swollen and distended, they become inflamed and can make it painful for your dog to pass feces. This second stage of inflammation is referred to as sacculitis. Bacteria can begin to grow and cause an infection.
The final stage is when an abscess forms. If the abscess bursts, pus will ooze out, spreading the infection to the anus and rectum, and leave a hole next to the anus that may need surgical treatment.
The anal glands are small, oval-shaped, and located in the rectum on both sides of the anus. The glands produce a greasy, foul-smelling substance that acts as a territorial marker for dogs. Normally, stool will push against the sacs while exiting through the rectum and force the yellow-brown to gray substance to be secreted out with it.
But if for some reason the pressure is not enough to cause this to occur, the substance can build up in the anal glands and thicken, thereby plugging the glands. Impacted anal glands can then begin to swell and become irritated, causing discomfort and possibly an infection in your dog.
Book First Walk Free!
Symptoms of Impacted Anal Glands in Dogs
Symptoms of impacted anal glands should be taken seriously. If left untreated, an impaction can lead to a serious infection. Signs that include excessive attention or wariness of your dog's anal area can be a clear indication that something is wrong. Symptoms you may see include:
Scooting rear end along the ground
Excessive licking or biting at anal area or root of the tail
Excessive tail chasing
Painful defecation
Straining to defecate
Foul odor from rear end
Red, swollen, and painful anal area
Increased aggressiveness
Brown or red discharges from anal area, often spotting the floor
Diarrhea or other digestive problems preceding other symptoms
Abscess near rectum
Hole near rectum that releases bloody or greenish-yellow pus
Causes of Impacted Anal Glands in Dogs
Anal glands can become impacted if the substance inside is prevented from being secreted, thus allowing it to thicken. This will swell the sacs and plug the ducts, further preventing any secretions from leaving the sacs. Reasons this could occur include:
Inflammation of the anal sacs
Loose or irregular stools
Trauma, such as from pinching, squeezing, or unnecessarily manually expressing the glands
Obesity
Infections
Skin disorders
Excessive gland production
Poor muscle tone
Tumor
Impacted anal glands are more commonly seen in obese and older dogs, perhaps due to the fact of a decreased ability to groom. All breeds can be affected by impaction, but it does seem to affect smaller breeds more often. Commonly affected breeds include:
Chihuahua
Dachshun
Miniature Poodle
Toy Poodle
Diagnosis of Impacted Anal Glands in Dogs
In order to diagnose impacted anal glands in your dog, your veterinarian will need to know when you first saw symptoms, the progression of symptoms, any recent illnesses or injuries your dog may have had, any changes of behavior or diet, and if your dog has had his anal glands manually expressed, either at home or from a groomer. A physical examination will often include a rectal exam. If the anal sacs are impacted or infected, your vet will be able to see it immediately. Through examining this area and noting any secretions, fluids, or blood, your vet can often diagnose this condition.
Your veterinarian will want to discover why your dog's anal sacs have become impacted, and may run a series of tests. A urinalysis, fecal testing, anal swab, and blood work can all give your vet significant information about your dog's health. In some cases, they can rule out causes or conditions, while in others, they can show hormonal, electrolyte, and other chemical levels or abnormalities that can help find a reason behind the impaction. X-rays may also be employed to look for tumors or other physical causes.
Treatment of Impacted Anal Glands in Dogs
Treating impacted anal glands may be as easy as having your veterinarian manually express your dog's anal glands. This is accomplished by squeezing the small glands individually until the thickened substance is secreted out. If your dog's impaction is severe, or has become infected, your dog may need to be sedated so that the glands can be flushed out with saline, or a softening solution. While one treatment may be sufficient, your vet may recommend that your dog have periodic manual expression of the glands to prevent the condition from recurring.
Topical steroid ointment can relieve the inflammation, while topical or oral antibiotics can eliminate infections. If an abscess is present, surgery, antibiotics, and hot compresses can help them to heal. Pain medication may also be prescribed to make your dog more comfortable while the swelling and inflammation recede. Several treatments can help to re-establish anal gland health, such as dietary changes, homeopathic remedies, stool softeners, or anti-inflammatories for the GI system.
In very severe cases, or for recurring impactions, your vet may recommend having your dog's anal sacs surgically removed. While this does provide a permanent solution, it can result in fecal incontinence in your dog.
Recovery of Impacted Anal Glands in Dogs
Many dogs who have experienced an anal sac impaction will see it recur. Every time this happens, the ducts leading out of the sacs can become more damaged, which can cause another impaction. If the problem becomes chronic, surgery can provide a permanent solution. While the prognosis of recovery from surgery or other treatments is good to fair, you will need to monitor your dog. Periodic anal sac expression may be recommended. Using a warm compress on your dog's anal area can relieve the pain and swelling after treatments, and feeding a high fiber diet may prevent impaction from occurring again.
Impacted Anal Glands Questions and Advice from Veterinary Professionals
Bo
Boxer
9 Years
2 found helpful
Has Symptoms
Trouble squatting and pushing
Our boy goes out to poop and he groans like it's very painful to squat and push. He will stop and run then more poop will just come out. His butt almost always is messy and smelly. The inside of his right back thigh is very swollen but it doesn't seem to hurt. Any suggestions?
our dog never had this problem until the vet expressed his anal glands. Now he has trouble all the time pooping and his anal glands are always swollen. We have spent over a $1,000 having him treated. Still has trouble pooping. We have him on stool softeners. Honestly I wish they never would have touched them.
This is my first having problems with my chi dog. He is only 5 years old, A few weeks ago I noticed blood in his stools very bright red blood. I Had him at the Vets. Everything seemed to be okay A fluke happening. I am somewhat pissed because the vet never said or even looked at the anal glands. And no one ever told me about this. To keep a eye on it. Why was I paying for vet visits and this is to be routine for a vet to check them. He was just there 3 weeks ago for a visit. So it not like he suffered long but long enough. Please people if you have a small dog check therecanal glands!!!
I don't know why anyone would ask for advice here because every answer is going to be, take your pet to the veterinarian office
I would get him to a vet asap. My dog is having a similar problem but I pay monthly so he gets free vet visits anytime needed at Banfield Clinics in Minnesota
Add a comment to Bo's experience
Was this experience helpful?
Quessie
Belgian Sheepdog
12 Years
1 found helpful
Has Symptoms
Licking her anus, straining to poop
My 12-yr old Belgian Sheepdog has an impacted anal gland. Our vet has given her antibiotics and anti-inflammatory meds, and the swelling seems to be reduced. However, I am concerned that that there may be a ruptured abcess. We have another appointment in 2 days. Should I try to have her seen sooner? I have the E-collar on her and it worries me because of her age and the possiblity that they may have to sedate her to treat her. Any suggestions would be welcome!
Whatever you do keep that e collar on and I would get an appointment asap.
Add a comment to Quessie's experience
Was this experience helpful?
Gucci
Chihuahua
1 Year
0 found helpful
My dog has been licking his bum alot recently and i thought it was because he was farting and i let it be for a while until he would just lay down all day not wanting to get up or play. I searched it up and it brought me here. I dried doing the remedy by myself (emptying his anal glands) but nothing came out!! And he is still the same and im a little worried. I need some advice asap! Btw he started this after being on medication for his injury that he got (which i stopped giving him). Please someone help!
Add a comment to Gucci's experience
Was this experience helpful?
sadie
Cava-poo
9 Years
2 found helpful
hello!!!
I will say about 5 days ago i woke to my Cavapoo seeming a little off... I assumed just a upset tummy but she was still eating and drinking like normal. the next day i realized she seemed more stiff and sore more then anything in the rear end. I had seen that she was still peeing and pooping but she seemed very unsure when she would poop though. after doing to research and the bum scooting she had done a couple time but not excessive licking, so after taking quick look saw that her anal glands were a little bigger and swelled up. I had learned in my VA training how to express the glands so i proceed to grab the gloves and cloth and did it myself. everything went well and to be honest the secretion didn't even have a crazy bad odor and made sure to fully empty . it's been about 2 days all though a lot has changed in her willingness to walk around and jump up on the couch she still isn't fully comfortable in the rear end. IE, wont sit pretty or jump up on the bed instead sleeps under the bed at night... could this just be a slow recovery from swelling and expression???
at this moment her bum looks fine even better the yesterday, no blood in stool or pee and is walking around normally just seems a little unstable on her landings and stairs.
I also have a cavapoo she is 16 months old and I have had her to the vet so many times with this anal gland problem.I have changed her diet to a higher fibre diet.But she still has that bad Oder and on times scooting her bottom.I also have her on glanex everyday.I have tried so much.The last time The vet expressed her anal glands it was only a couple days and the smell was back.I give her carrots and sweet potatoes as treats on times.Any ideas would be much appreciated here. Laura S
I was a VetTech, and Sherylyn R. sure sounds like the type of owner who brings all the animals that she has in EVERY OTHER DAY for things as silly as her cat looking at her weird.
Her sleeping under the bed is probably only due to her needing to be alone while healing. Just like a human no one wants to be bothered when they don't feel well.
Add a comment to sadie's experience
Was this experience helpful?
Rose
miniature poodle
2 Years
0 found helpful
After taking Rose to get groomed I noticed she was very uncomfortable and would not stop licking herself. After a few days I took her back to the groomers, they told me both her anal glands were inflamed. After we got to the Vet they told me her right side was infected. She was sedated & they drained the abscess. She was sent home with 2 oral medications, an E- collar & a staple where they drained the abscess. An hour after being home she was bleeding heavily and puss was coming out. Eventually it stopped but now she has not peed or pooped. She is having trouble walking and wants to just sit on the staple or scoot on the staple. Is this normal, how do I get her to pee?
Add a comment to Rose's experience
Was this experience helpful?
Stitch
Shih Tzu
4 Years
2 found helpful
While giving our shih tzu his nighttime grooming, I noticed his bum area was red and swollen. At the time I researched the symptom and was brought to the attention of this website. At the time, our shih tzu was not displaying any other symptoms. I made a mental note of the symptoms and to monitor him and his anal area. The next morning the gland must have burst as there was lots of pus and blood. I immediately brought him to the vet to get checked and diagnosed. My question being, is it typicall for this condition to accelerate in less then 24 hours? How could I have prevented this? Should i have brought him to the vet once i noticed the redness on his bum?
I think he should have gone in as soon as you noticed a problem. Better safe than sorry with our fur babies. I wish you well.
Add a comment to Stitch's experience
Was this experience helpful?
Emma Lou
West Highland White Terrier
11 Years
4 found helpful
Has Symptoms
Trouble sometimes pooping
Yes, I have a Westie 11 yr old girl. She hasn't shown signs of the anal problems except once in a while she would scoot on the ground after pooping. She always has good bowel movements. However, when taken to the holistic vet he said they were impacted but he managed to get some of the stuff out. They wouldn't let me see them do it. I've had other vets drain the sacs in front of me. So, now I am wondering if he drained them at all. He said he needed to do a lite surgery to get them loose. But I couldn't afford it. He is expensive! I am over $4K now it credit card debt for vets.
Question: Can I help my Westie Emma with natural things like fiber and warm compress, mineral oil,etc? She doesn't seem to be in pain, or when she poops? Can you help?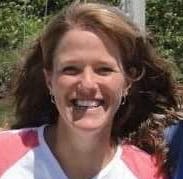 1611
Recommendations
Thank you for your email. Unfortunately, without examining Emma, i can't comment on whether she has a problem or not. If you are not sure, it would be best to have a second opinion by a veterinarian who can examine her, determine if she has a problem or not, and recommend any possible therapy. Some dogs with anal gland issues do benefit from increased fiber in their diet.
I agree with Teresa M. Seems the only thing that is practiced are the same comments the Drs. have memorized I have given up on getting any type of help or compassion for my dog, my medical working dog, Guess all vets are in agreement that the poor should go away with their animals and die together

TD
It seems you as well as most of the vets on this site Dr. King, have a canned response designed to funnel more money into your industry. Of course, it is best to have a dog's problem tended to by a vet, but this forum is for advice and in your case, professional advice. In this case, Emma Lou's owner was SO CLEAR she is at the end of her rope financially yet you seem totally dismissive of that fact. I'm wondering, as an aside, if you believe people with financial problems should not be pet owners and the animals they love and save would have been better off left in shelter's or put down? I had a great, country vet for years who helped me keep costs down but out of the blue, he decided to expand, tear down his old little building, put up a new high-tech facility, take on two other vets and quadrupled his prices. He won't even let you pay monthly anymore despite the fact I have been with him for nearly 15 years and have always paid my bills in full even when I did so in monthly installments. It seems doctors in your field, have lost a lot of compassion and traded it in for the almighty dollar.
Add a comment to Emma Lou's experience
Was this experience helpful?
Bouncer
French Bulldog
Two Years
2 found helpful
My young female Frenchie developed a swollen anal gland, which I spotted same day the swelling became noticeable, the old family vet suggested waiting 24/48 hours to see if it would drain naturally rather than do something more invasive, and gave painkillers/antibiotics. It drained naturally and no more problems since.

My other young Frenchie has now developed a similar problem – again spotted same day, however my normal vet has retired and the new vet wants to put him under general anaesthetic to examine and drain as it could be an abscess.

I am worried that going straight to a procedure involving general anaesthetic seems extreme (to me) and possibly hasty (given the heightened risk of anaesthetic to brachycephalic dogs).

Whilst I don't want to second-guess a professional vet, I am also aware that he is part of a commercial chain and am wary that they may push more profitable procedures – any suggestions? (Thanks)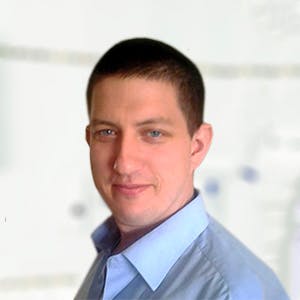 3320
Recommendations
Without personally examining a patient I cannot second guess a diagnosis made by another Veterinarian; if they examined the anal glands and felt that an abscess was forming, that is the diagnosis. If you are not comfortable with this diagnosis, you should visit another Veterinarian in your area for a second opinion; I understand your concern but it doesn't mean that there isn't an abscessed anal gland just because your other dog's swelling resolved itself. Regards Dr Callum Turner DVM
Add a comment to Bouncer's experience
Was this experience helpful?
Shane
Chihuahua, Long Haired
8 Years
0 found helpful
Has Symptoms
Butt Discomfort and foot limping
Hi, my name is Sherry and my long Haired Chihuahua is Shane. We got him when he was 2 years old and have had no problems but bad breath. However for a long while Shane has done some strange things. for example he well not hold his tail u0 and he will lick and sniff his butt and then well run from it into the other room. he also has his pretty tail down unless around a female dog. I was feeling it just now and one side seems swollen a bit, however it is not tender to the touch. no excretions. I have never been successful at excreting his glands although I have tried in the past. We have another bigger dog we are helping out with. 30 lb. my dog has had a hurt paw and limps or holds it up sometimes. How I really don't think it is a break because he still uses it sometimes and it is not tender to the touch. What do you think is the proper time for a sprain to heal. and should it be wrapped? I know I should take him to the vet but I don't have the money to spare.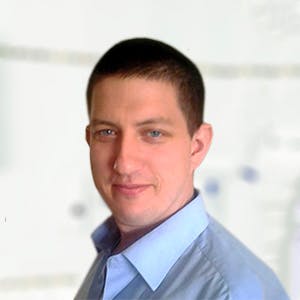 3320
Recommendations
There are many causes for discomfort around the anus which may be caused by anal gland issues, trauma to the anus, perineal herniation among other issues; you should keep an eye on Shane but a visit to a Veterinarian may be needed to have a feel to ensure it isn't something more serious (tumour, abscess etc…). As for the bigger dog, you should try to restrict movement to prevent further injury, don't try to wrap the leg only ensure plenty of rest; there is no specific time frame but you should see improvement over the week if movement is restricted. Regards Dr Callum Turner DVM
Add a comment to Shane's experience
Was this experience helpful?
Cody Sir Charles
Mini pin
14 Years
-1 found helpful
Cody is a 14 yr old mini doberman and chiwawa. For the 1st time he was biting at his tail and in pain. a vet took care of the anal glands but said the left anal gland either had a tumor or built up scar tissue????? he was given antibiotic and pain med. his lil bum isn't red anymore but he is lethargic. He still does a good walk in the morning. On a limited income. Please help us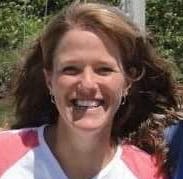 1611
Recommendations
All that you can do for that situation at this point is to give the medications that your veterinarian gave, and have him rechecked to see if the gland is improving, growing in size, or staying the same, as that may give a clue whether it is a tumor or benign scar tissue. I hope that all goes well for Cody.
Add a comment to Cody Sir Charles's experience
Was this experience helpful?
Amy
Pug
10 Years
0 found helpful
Has Symptoms
Licking her self alot don wthere
Licking her self alot down ther
Today i noticed on my pugs butt a large bump about the size of a gum ball its only on her left side of her anal no bumps on the right side. She is in alot of pain keeps running from me when i tried to look at it when i first noticed it she yelped when i barly touched it and lifted up her tail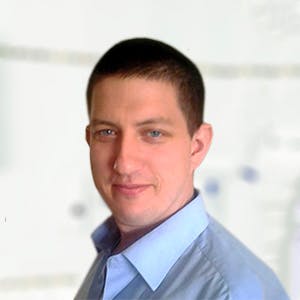 3320
Recommendations
This would be something to see your Veterinarian about immediately since an anal gland abscess, tumour or other issue can be severely painful and many times leads to constipation, pain while defecating and other issues. There isn't anything I can recommend that you do at home, your Veterinarian will determine the type of mass and will treat accordingly. Regards Dr Callum Turner DVM
Add a comment to Amy's experience
Was this experience helpful?
Henry
Boxer Shepherd
3 Years
0 found helpful
My dog Henry has been sniffing and licking at his anal area. In the past I had taken him to pet smart to get his anal glands expressed but half the time I felt like they weren't really doing it properly. So I changed his diet to a grain free food and that seemed to help. But within the past month he's been licking at it again. And yesterday I came home from work to find that he had dirrhea all over the cage and vomit. I didn't think it had anything to do with his anal glands but then I thought maybe he had an infection? He's not vomiting anymore....it's fhe next day. But he has diarrhea still and he is licking his booty after I take him outside. Help!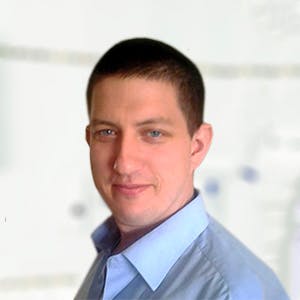 3320
Recommendations
Some dogs have constant issues with their anal glands whilst others go their whole life issue free; I cannot say whether or not PetSmart emptied the glands properly or not but you should note that in some dogs this issue recurs frequently leading to the recommendation to have the glands removed. I don't think that the vomiting and diarrhoea is related to the anal glands and there are many causes for vomiting and diarrhoea in dogs, some causes are transient. Try to feed Henry some boiled chicken and rice to see if it will help calm his gastrointestinal upset, if there is no improvement visit your Veterinarian. Regards Dr Callum Turner DVM
Add a comment to Henry's experience
Was this experience helpful?
Bell
Miniature Schnauzer Mix
7 Years
1 found helpful
Has Symptoms
Drags prior to glands being express
My 7 year old dog (small breed, but from the rescue center so breed unknown but possibly a miniature schnauzer/poodle mix) weighing 29 lbs. has had her anal glands expressed 4 or 5 times in the past 14 months. She has not been given any kind of medication for them. One vet recommends removing the glands, another does not. What is your opinion?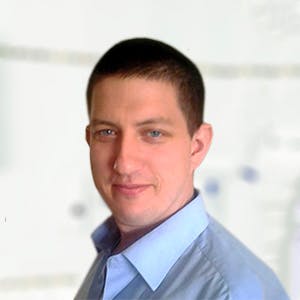 3320
Recommendations
Some dogs require constant expressing of the anal glands every few months whilst other dogs go their whole life without incident; generally if they are just getting impacted it would be best to keep having them expressed but if there are other issues like recurring infections, abscesses etc… it would be best to have them removed. This is a decision for you to make, once there removed they are gone. Regards Dr Callum Turner DVM
Thank you for your advice. I understand that removal of the glands may result in an inability to "hold" her movement which would mean I could no longer keep her in the house. The risk of this happening is very disturbing, however, I don't know if leaving the glands in place could also send infection throughout her body causing death. I am very torn about which decision I should make.
Add a comment to Bell's experience
Was this experience helpful?
PeeWee
Chihuahua Shitzu mix
12 Years
1 found helpful
Has Symptoms
Minimal walking. Loss of appetite.
My dog was at the vet last week due to an abscess and anal gland expression. She wasnt eating and not active. She had been going to the bathroom in house. Vet expressed glands and prescribed an anti inflammatory and antibiotic. We have been doing our best to give her meds to her but sometimes she resists. She hasn't been walking or moving around much. Still lethargic but abscess is gone. She is having a hard time standing. Shes only 10 lbs. Is it normal to take this long to get back to normal?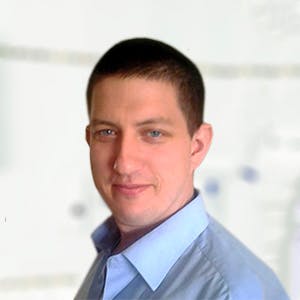 3320
Recommendations
Recovery may be longer in older dogs and PeeWee may be weak from the loss of appetite; it is important to give the medication even though it can be hard to administer, you just need to be stronger willed then PeeWee. If there is no improvement in activity or appetite by the end of the week you should return to your Veterinarian for an examination. Regards Dr Callum Turner DVM
Add a comment to PeeWee's experience
Was this experience helpful?
Shadow
Husky
7 Months
0 found helpful
I have a 7 month old husky and when I first got shadow he was wormed. Now he is starting to scoot his rear on the ground. I called the vet and they said it could either be that his anal glands are full or he could have worms. What is yours opinion?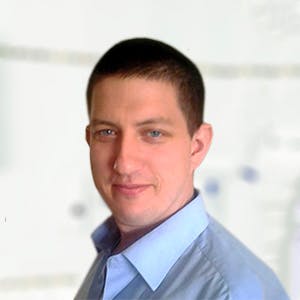 3320
Recommendations
The same really; scooting may be due to impacted anal glands, parasites, trauma to the anus, irritation from diarrhoea among other causes; you should be using an effective anthelmintic to worm Shadow regularly like Drontal Plus (praziquantel/pyrantel pamoate/febantel) to prevent any worm infections and you should give one to Shadow if you haven't been doing so. However, without an examination with a finger to feel the glands I cannot say if the anal glands are impacted or not. Regards Dr Callum Turner DVM
Add a comment to Shadow's experience
Was this experience helpful?
Eva
Chihuahua
4 Years
0 found helpful
Has Symptoms
Pain at bottom of tail bone
So... I was asleep and I dunno how the f it happened. But I pushed her away anyways her orientation wasn't wat I thought. And I accidentally poked her butt hole. Like urrgg It was a rude awakening for both of us trust me.. I feel/felt so bad. Like I'd just violated or raped her omg.. Anyways the next day her tail went limp and now she has a smell every now and then.. Wtf have I accidentally done.. ? Is she OK.. What's wrong with her tail?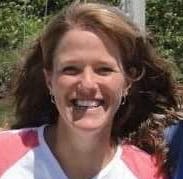 1611
Recommendations
Without examining Eva, I'm not sure what might be going on with her back end, but from your description, it would be a good idea to have her examined by a veterinarian and make sure that everything is okay with her tail and her anal glands. I hope that all is well with her.
My dog is 7 months old and this morning she used the restroom but not much at all i noticed it was really hard then later on she went to go again and it had blood in it still really hard she just tried to go again but nothing would come out she started whining and spinning in circles she had brown liquid coming out her back end and her stomach is really hard she's also just laying around when normally she's really hyper
I have a 7 month old husky and he was treated for worms when I first got him. he just started scooting his rear on the ground. I called the vet and they said it could be that his anal glands are full or he could have worms. What is your opinion?
Add a comment to Eva's experience
Was this experience helpful?
Patches
Chihuahua
6 Years
0 found helpful
I have a 6 year old male chihuahua that has been licking at the base of his tail right above his anus. There is a small marble sized bump that he is licking at. The bump does move and its a bit sensitive. Its only been going on for a couple of days.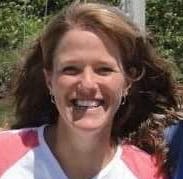 1611
Recommendations
Patches may have a problem with his anal glands, or the tissues around his anus. Without seeing him, it is difficult for me to comment on what might be going on, but since this has not gotten better over the last couple of days, it would be best to have him examined, in case it is something that needs treatment before getting worse. I hope that all goes well for him!
Add a comment to Patches's experience
Was this experience helpful?
Pete
Boston Terrier
3 Years
0 found helpful
My 3.5 year old Boston Terrier male (in tact) recently had to visit the vet for impacted anal glands. He's had 1 or 2 prior instances max over the years where he'd scoot and I'd have to take him to the vet to be expressed and then he was fine. This time around, the vet put him on antibiotics and at first he was better. Today (about 1 week into medication) he seems to be seeping the same brown/reddish fluid from his rectum like he was prior to the medication. In addition, there's a bump about the size of the gumball to the right of his anus and it looks like somehow he's either scooted off the hair and formed a scab or something of that sort. He seems in good spirits, eating and pooping normal, still fetch crazy. I moved up his followup vet appt. to Thursday (3 days from now), but I'm nervous it's either a hernia or an abscess. I'm just not sure how severe it is or what to expect post antibiotic because overall he's a very healthy guy. My vet when he was a pup said there was no real reason to castrate him because he's not aggressive, but my new vet has said that information is incorrect and that testosterone could be part of the problem. Also, he always farts on occasion but over the last few days he's had a noticeable uptick is amount of farts he's doing. Not sure if that's antibiotics or what. Please advise!!!! Thank you!!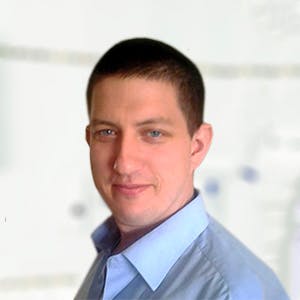 3320
Recommendations
Without examining Pete I cannot say whether the bump is from an abscess, hernia or another cause. There is a lot of debate about castration and spaying, but in my view if the dog isn't going to be bred they should be castrated or spayed since it reduces the risk of issues later in life; cannot get testicular cancer without testicles. Follow up with your Veterinarian on Thursday and see what their recommendation is. Regards Dr Callum Turner DVM
Add a comment to Pete's experience
Was this experience helpful?
Sasha
Unknown
5 Years
0 found helpful
Im not sure if my dog has an impacted gland or not. She is not exhibiting any of the standard symptoms such as smell, scooting or licking. However she has swelling on one side of butt near the anal gland area and its fairly significant. I did not notice it this morning, however tonight it was fairly significant and noticeable. I do plan to take her to the vet soon however was wondering id it could be this or something different. Thank you!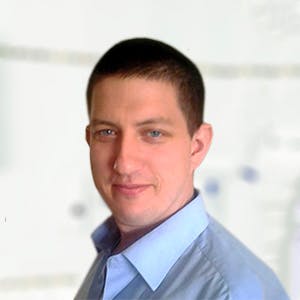 3320
Recommendations
Without examining Sasha I cannot say what the specific cause is but if a large swelling has occurred in the area where the anal glands are I would be concerned about a perineal hernia (see links below); this is where there is a hernia through the pelvic floor and appears at the side of the anus. You should visit a Veterinarian as soon as possible and in the meantime try to give some plain canned pumpkin in the food to prevent straining whilst defecating. Regards Dr Callum Turner DVM https://wagwalking.com/condition/perineal-hernia www.acvs.org/small-animal/perineal-hernias
Add a comment to Sasha's experience
Was this experience helpful?
Peoper
Miniature Pinscher
9 Years
1 found helpful
Currently my Miniature Pinscher has an anal gland that is seeping and swelled. Noticed it Tuesday and have been giving her Hepar for infection and Arnica for pain and swelling. It has drained quite a bit, cleaning it twice a day with wet paper towel and putting Neispirin on it. Her poop seems hard, she already gets a natural dog enzyme from Nature's farmacy in her good. Food is white fish and sweet potato from Wellness.
Concerned the gland still looked pretty red and inflamed tonight. Any other suggestions- I️ prefer to stay as natural as possible.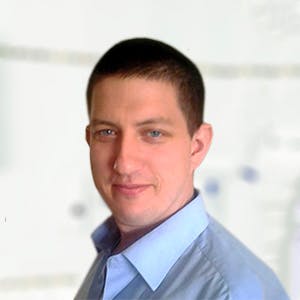 3320
Recommendations
Whilst staying as natural as possible is suitable for some issues, in other cases more aggressive treatment is required to get a desirable result. I would visit your Veterinarian for an examination to determine the severity and to possibly flush the gland to try to clean it up better. Most likely an antibiotic would need to be prescribed to help clear this up; please remember that natural treatment is your choice and may not be the same choice your dog would choose if they had a choice. Regards Dr Callum Turner DVM
Add a comment to Peoper's experience
Was this experience helpful?
Daisy
Jack Russell
6 Years
0 found helpful
Hi so I have a jack Russell. I took it to the vet on Monday because her right side of her but was swollen . They said it was an anal gland and they gave me antibiotics and pain pills. He also said that the left side is impacted too. So around day 3 she was feeling better I looked and there was a hole in it which meant it was going to drain soon. Well now today I looked and on the left side there is a little bump starting to form. I'm not sure if I should take her back in or ask for more medicine because she only has 8 of them left.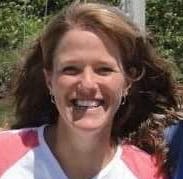 1611
Recommendations
Thank you for your email. It would probably be a good idea to have Daisy rechecked by your veterinarian - sometimes these anal gland impactions need to be flushed under sedation, and if she isn't responding to the medication, she may need further treatment.
Add a comment to Daisy's experience
Was this experience helpful?
Tigger
Pit bull
8 Years
0 found helpful
My dog has been scooting and licking his behind. The area is pretty red and swollen. I know this means he has an impaction but I don't know what the best treatment is and how to prevent this from happening again. I'm afraid if I get it expressed it will have to happen more and more frequently.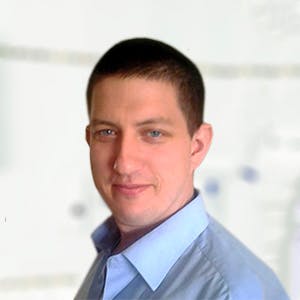 3320
Recommendations
There are various causes for a dog to scoot which may include impacted anal glands, parasites, tumours, foreign objects, irritation from diarrhoea among other causes. You should visit your Veterinarian for an examination and to have them expressed as your Veterinarian will feel for any other concerning issues. Impacted anal glands may be a one off for some dogs but a constant issue for others. Regards Dr Callum Turner DVM
Add a comment to Tigger's experience
Was this experience helpful?
Digger
Dachshund
4 Years
0 found helpful
I have a 4-year-old Dachshund. He seems to have a swollen sphincter but other than having skinny feces sometimes he doesn't seem to have any symptoms of anal gland impaction. He doesn't scoot or lick his bottom and I haven't seen any drainage but it just doesn't look right to me.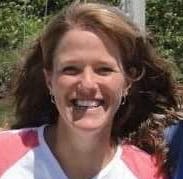 1611
Recommendations
Thank you for your email. I'm not sure what you mean by 'swollen sphincter'. If he has some sort of abnormality with his anus or the area around it, it would be best to have him seen by your veterinarian, have a good exam and rectal exam, and make sure that everything is okay. I don't know if he is neutered, but if not, compications can occur in the anal area related to testosterone. I hope that all goes well for him.
had my dogs nails clipped the other day and his anal gland ruptured now he has a hard time walking and getting up. he just wants to lay around all day is this due to the rupture or has my dog have more serious problems
Add a comment to Digger's experience
Was this experience helpful?
Jess
Cocker Spaniel
7 Years
1 found helpful
Hi,my vet showed me how to express my dogs anal glands at home and I've been doing that ever since,once a month and for the last seven years.It is usually thin and squirts out at high speed and with some force.however,the last three times it has been thick and oozed out.Do you think I should visit the vet because of the changes?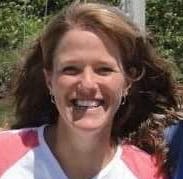 1611
Recommendations
Thank you for your question. You are very brave to do that at home, anal glands can be very foul! Since you are noticing a change in the consistency of the secretions, it would be a good idea to have Jess assessed by your veterinarian, as they can examine the glands, assess the size and general condition of them, and evaluate for any masses or growths. I hope that everything goes well for Jess!
Add a comment to Jess's experience
Was this experience helpful?
Dusty
Poodle x Shih-Tzu
6 Years
0 found helpful
Has Symptoms
Gland full and can't pass stool
I am walking back n forth in my kitchen asking myself what am I supposed to do...My Dusty is suffering from a gland issue . We are way past the squeezing of the gland to clear up the little waste left behind. We are at a large amount of back up (poop) that seems to be unable to pass. Like he wants to go to the bathroom but it won't pass. So now I'm worrying myself to a huge migraine not knowing what to do. Let alone I have not the funds to take him in. I HAVE 4 CHILDREN two of them I received guardian ship because the mother passed and she was a friend I grew up with. I just barely made it with Christmas in all. So I am truly about to freak out here. My pets are my kids too. I just don't know what to do.. He just looks so sad and I'm sure it hurts . The last hour he's been trying to push out but...ZIP ZIP ZIP I WALKED HIM and walked thinking maybe. What can I do . Brown poop like fluid is passing but nothing large. I feel it on the right side it's packed with stool and he just can't pass. What can I do. Stool softener safe? PLEASE HELP GUIDE ME. PLEASE
JUANTA A.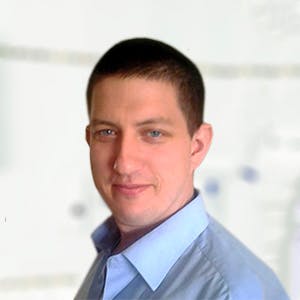 3320
Recommendations
I understand your situation and money is tight for many people at the best of times nevermind after Christmas; but if there is an obstruction caused by the anal glands, Dusty will need to pass the 'plug' before any other content comes out. Stool softeners can be used but as I mentioned, the faecal plug may be dry and may not pass which may cause pain and distress for Dusty but one to two teaspoons of mineral oil twice per day (or quarter teaspoon Miralax once per day) or some plain canned pumpkin may help him along; I would however look for a charity clinic or a nonprofit which may be able to offer assistance in your situation. Regards Dr Callum Turner DVM https://www.aaha.org/pet_owner/lifestyle/cant-afford-critical-veterinary-care-many-nonprofits-can-help!.aspx
Add a comment to Dusty's experience
Was this experience helpful?
Potot
Chihuahua
14 Years
1 found helpful
Has Symptoms
One gland swollen, painful to touch
I am the human to my 14.5 year old chihuahua, who has been my boss lady since she wss 7 weeks old. This morning I can see she doesn't feel well. I put her on floor and she's holding her tail like she's got a "single berry"hanging from her rectum. Then as she is pooping I see 1 side of her rectum is swollen. Never in her life has she had anal sac issues. I express her sacs occasionally, during a bath. I learned to do it when I groomed professionally. now my question is multi part. do I need to rush her to our vet? she only appears to be in pain if I try to express her sacs. She's resting quietly now. The other part of my question is, what can I do for her at home? Warm compresses? Maybe an over the counter anti-itch/pain relief cream? Set her in a warm tub of water? Please, reply asap! she's my best pal, my constant companion. She's very elderly so I don't want her stressing out.tysm Yvette in ewabeach, hi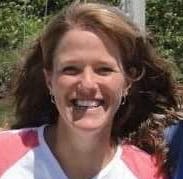 1611
Recommendations
Thank you for contacting us about Potot. It would be best to have her seen by a veterinarian today, as if she is having an anal gland abscess, it is best to catch it before it ruptures. If it is her anal gland, and I can't tell for sure if it is without examining her, if they start to get swollen, it does mean there is either a possible impaction, or a mass, and your veterinarian will be able to examine her and discern which, and what the best therapy is. If the anal gland ruptures, it is messy and painful. Warm compresses might give her some relief in the short term, but she needs to see a veterinarian as soon as you can. I hope that she does well.
I did text our long time vet. I'm taking her to see Dr Jill Tuesday morning at her home in mililani, hi. this is potots first ever heath issue other than het rotten teeth. Should I give her 1ml oof CLAVAMOX?I have a new bottle saved for when potot and her 2 elderly 11 year "puppies" have abcessing teeth. If possible, please lmk o.k.! Tysm-Yvette
Add a comment to Potot's experience
Was this experience helpful?
Cheuy
beagle boston terror
9 Years
0 found helpful
I have a 9 year old beagle Boston terror mix, female, she scoots and goes in circles on the floor/around on her bottom. Her buttonhole is swollen but not red. Just a side note she has had allergies her whole life.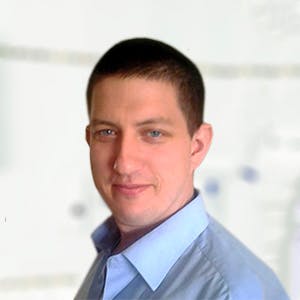 3320
Recommendations
There are a few causes for the symptoms you are describing which include anal gland issues, tumours, foreign objects, parasites, other infections among other causes; you should bathe the area around the anus after each defecation and take her into your Veterinarian for an examination and to express the glands if necessary. Regards Dr Callum Turner DVM
Add a comment to Cheuy's experience
Was this experience helpful?