What are Anal Sac Disorders?
The anal glands on both sides of the anus are usually drained naturally when your dog has a bowel movement, but sometimes the fluid becomes too thick to be expressed and it will become impacted (clogged up). After the anal gland has been impacted for a while, it becomes infected and swollen. Finally, the infection will cause an abscess that is very painful for your dog. You will need to take your dog to the veterinarian so he can drain and clean the anal gland. The veterinarian will probably give your dog antibiotics in this case. The sooner you get this painful illness treated, the better the outcome will be for both you and your dog. Even though impacted anal glands are not a risk to the health of your dog, they are very uncomfortable and your dog may harm himself trying to clean the area by scooting on the ground. Once the anal glands get inflamed it is painful for your dog to have a bowel movement and he may become constipated. Once the anal sacs become abscessed, your dog is in danger of the infection spreading to the rest of the body.
Disorder of the anal sacs is the most common disorder in dogs and it can be caused by several different ailments. Anal sac impaction, infection, and abscess are the three stages of anal sac disorder. It starts out with one or both of your dog's anal sacs becoming impacted (unable to express fluid), then it becomes infected and swollen, and finally, the infection will cause an abscess which can be very painful. Even though all breeds of dogs are susceptible to this condition, it seems to be seen more in small dogs. Some of those dog breeds are Chihuahua, Dachshund, and the Miniature or Toy Poodle.
Book First Walk Free!
Symptoms of Anal Sac Disorders in Dogs
Scooting on the floor
Excessive licking or biting of the affected area
Pain during bowel movement
Brown or red spots on your floor
Bad smell from your dog (in the rear end) that gets worse with each stage
Swelling and redness in the anal area
Types
These are not separate illnesses, but different stages of the same disorder:
Anal sac impaction
Infection
Abscess
Causes of Anal Sac Disorders in Dogs
The causes of anal sac disorder vary, but the most common cause is the inflammation of the anal ducts. This is more common in older and obese dogs because their anal glands do not empty as well as they should. Once your dog has had an anal sac impaction, it will usually recur and with every incidence, the ducts will be more damaged so the problem will happen more often until it becomes chronic.
Diagnosis of Anal Sac Disorders in Dogs
Your veterinarian will need a complete medical background, including any recent illnesses or injuries, changes in diet or behavior, when the anal sac problem started, and if it has gotten worse. A thorough physical examination will be done, which includes body temperature, weight, heart rate, and blood pressure. The veterinarian will do a rectal examination and if it is the anal sac that is causing the problem, he will be able to notice it right away. Some tests they will most often do to rule out other illnesses are complete blood count (CBC), blood chemistry panel, urinalysis, fecal examination, and anal swab. They may also need to do some digital radiographs (x-rays) to be sure there are no tumors or other issues causing the anal sac disorder.
Treatment of Anal Sac Disorders in Dogs
The veterinarian can go ahead and empty the anal sacs by gently using his finger to push up on the gland starting at the bottom to squeeze out the material. If the glands are infected, he will usually flush them out with saline or a softening solution to remove the hardened material. In the case of anal gland abscesses, your veterinarian will lance them and prescribe one or two weeks of antibiotics. Your dog will most likely be put under anesthesia or sedation for any treatment because they are painful and your dog will already be in enough pain. Antibiotics and hot compresses will be required for treatment of the abscesses after the glands are emptied. The veterinarian may want you to come back weekly to empty the sacs again and may then prescribe a topical steroid and antibiotic ointment.
If the problem continues to happen the veterinarian will most often suggest surgery to remove the anal glands, which will stop the problem permanently. It is a simple procedure, but it does have a risk of fecal incontinence (not being able to control his bowel movements).
Recovery of Anal Sac Disorders in Dogs
After treatment, you will need to use warm compresses on your dog twice a day for 15 to 20 minutes for about 7 to 10 days to relieve pain and swelling. Be sure to give your dog the high fiber diet that your veterinarian will suggest to make it easier for your dog to have a bowel movement. Your veterinarian may also prescribe a stool softener if he thinks it is necessary. Be sure to follow all instructions and return to the office for the follow-up visit.
Anal Sac Disorders Questions and Advice from Veterinary Professionals
Chico
Chihuahua
11 yrs
1 found helpful
Has Symptoms
Licking, not wanting to jump up or basically
My dog is having anal gland problems. His butt is swollen and hes constantly licking. I thought it would clear up on its own as it has in the past. My father just died of cancer and havent had an extra second to take to the vet but plan on taking him this week!! For sure. I dont know what to do im scared and dont know how much this is going to cost. After paying for my fathers funeral. But will take chico to the vet. Just wondering an approximate cost. And chico is kind of aggressive and wont let us touch his butt so any kind of topical is out! So confused and sad!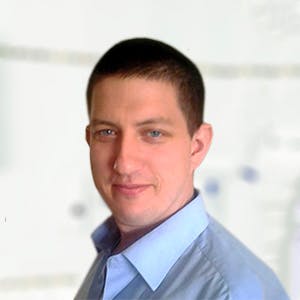 2937
Recommendations
I understand your situation and condolences on the loss of your father, I know this is the last thing you want to be dealing with now. Cost of a visit to a Veterinarian will depend on your Veterinarian, your location and the specific problem at Chico's rear end; a consultation from a Veterinarian should run you around $50 to $90 with treatment on top, treatment would vary widely depending on the underlying cause and treatment required. Regards Dr Callum Turner DVM
I have a 12 week old puppy. He leaks anul fluid daily. I had him checked out by the Vet and he has no swelling or infection. She was not concerned. However, I can't pick him up without having this problem. He has perfectly formed stools. Eats a high quality diet and take probiotics. Will he grow out of this? I tried adding pumpkin to his diet. After many days still no change. Is there anything else I can try?
Add a comment to Chico's experience
Was this experience helpful?
Theo
chiweenie/min pin
7
0 found helpful
Has Symptoms
excessive barking at butt
I have a rescue dog that is either a chiweenie or a min pin, depending on which vet you ask. About 2 months ago he started this weird behavour where he starts furiously barking at his butt, becomes very agitated, and then appears to be trying to run away from himself. He also does a bit of scooting. My husband took the dog to the vet and they expressed his glands. The symptoms appeared to subside, but it took a few days. Now two months later, these fits he's having are worse than ever. I've noticed he's now started chewing at his butt, but only on one side. He doesn't have any of the other symptoms of anal gland problems so I'm not sure what to think?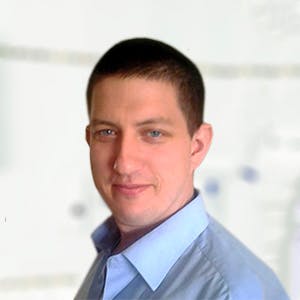 2937
Recommendations
Anal gland issues can vary in severity and the irritation around the rear end may be due to the glands being impacted again, tumours, parasites, infection, trauma among other issues. Most likely it is the anal glands again if there was some improvement the last time that they were expressed, you should have your Veterinarian feel them again to determine if they should be expressed or another treatment (antibiotics, surgical removal etc…). Regards Dr Callum Turner DVM
Add a comment to Theo's experience
Was this experience helpful?
Isabel
Pit bull mix
1 Year
0 found helpful
Has Symptoms
Scooting his hind end along the ground
Last week I noticed a bump on the right side of my dogs butt. I made an appointment to have it checked out but it popped beforehand. I thought if I kept it clean and let it drain it would be fine, however it has not come back. Last time it looked like it was already coming to head but this time it's just very pink and doesn't look like it's coming to a head. She didn't mind me looking at it last time, but now she's bothered by me even lifting up her tail.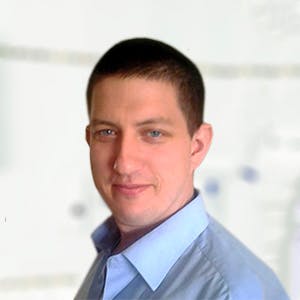 2937
Recommendations
It is important to have your Veterinarian look at the open wound as it may require antibiotics to help it heal. It may also be caused by a fistula, cyst or another disorder which may require more attention. The repeated scooting wouldn't help with healing either and may be case of crating her and preventing this activity. Regards Dr Callum Turner DVM
Add a comment to Isabel's experience
Was this experience helpful?
Chloe
Shih Tzu
10 years
0 found helpful
My shih Tzu is 10 years old and started having anal gland problems in the last six months. I took her to the vet they sedated her three different times and clean the anal gland out but each time it would not heal, she would wear the cone to help her not bite the area, they put her on antibiotics and steroids each time but she is not getting better. The vet bill was over 1000.00. I don't want her to have to continue to go through this ordeal every few weeks, what can be done? I changed her food to grain free also adding fiber to her diet. I've been cleaning the area daily, looks better for a week then ruptures again.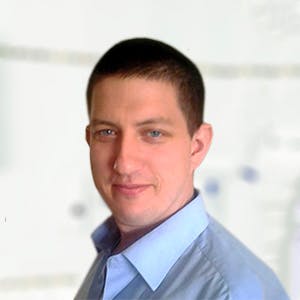 2937
Recommendations
If there is a chronic issue with the anal glands, it may be a case of having them removed whilst Chloe is still relatively young. Dietary changes are not usually effective with the healing of these types of cases, but increasing dietary fiber may help reduce any straining whilst defecating. I would speak with your Veterinarian about long term surgical options including removal of the anal glands as a last resort. Regards Dr Callum Turner DVM
Add a comment to Chloe's experience
Was this experience helpful?
Brutus
Pit Bullmastiff
9 Years
0 found helpful
Has Symptoms
Abdominal swelling, lethargy, anal
My dogs stomach is extremely swollen, he has flies coated on him, won't eat, and can barely walk. Help please. Have given him laxatives and gas drops to no avail.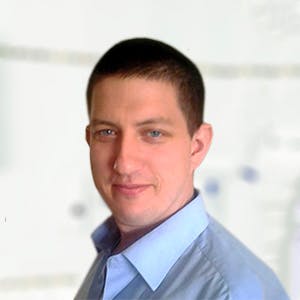 2937
Recommendations
Without examining Brutus it is not possible for me to determine what the specific cause is; if the abdomen is distended it may be due to gas, fluid or fat. At this point you should visit your Veterinarian for an examination to determine the cause as there are many possibilities and giving laxatives may just make things worse in some cases. Regards Dr Callum Turner DVM
Add a comment to Brutus's experience
Was this experience helpful?
Mac
Bichon Frise
5 Years
1 found helpful
My dog has been licking his anus more than usual for the past 10 days. The area around the anus is now swollen. He's only licking-he is not scooting...he does not have a foul odor coming from the anus...he does not have problems moving his bowels...no blood or pus visible in his feces...his activity/eating habits are normal. Is it possible this is impacted anal glands even though he's only licking and not doing the other things which normally go along with impacted anal glands? Thank you !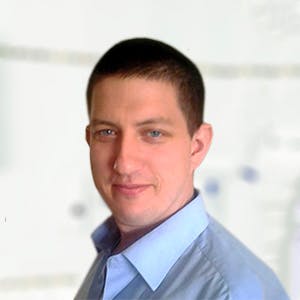 2937
Recommendations
It is possible that he is having anal gland issues or the licking may be due to other sources of irritation which may include faecal irritation (especially if long term diarrhoea etc…), anal trauma, foreign objects, tumours, parasites among other causes. I would suggest having your Veterinarian have a feel of the glands and see if there are any abnormalities. Regards Dr Callum Turner DVM
Add a comment to Mac's experience
Was this experience helpful?
Brownie
Labrador Retriever
12 Years
0 found helpful
Has Symptoms
Unable to control bowel movement
My friend's Labrador had a biopsy to check for pancreas problem. Nothing was wrong with his pancreas. Two days after the biopsy, her dog's condition deteriorated very fast. He had swollen anal glands, droopy red eyes and paralysis of the hind legs. He has no appetite. Appreciate your advice...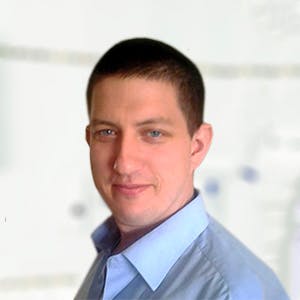 2937
Recommendations
Reading your question, I am unable to think of anything which jumps out as being a possible cause for Brownie's symptoms; the important question to ask would be why was his pancreas biopsied and how does this tie in to the new symptoms. Regards Dr Callum Turner DVM
Add a comment to Brownie's experience
Was this experience helpful?
Lilo
Boston Terrier
14 Years
1 found helpful
My dog has urinary incontinence when lying down. A week ago she had surgery to remove several skin cancers on her belly. She was taking tramadol, carprofen and antibiotic. I have stopped all of these two days ago. I requested anal gland expression, but not positive if that was performed. What could be causing the incontinence?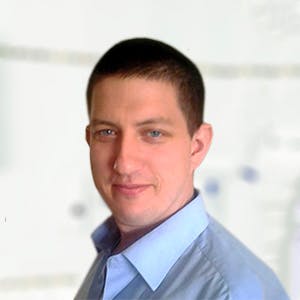 2937
Recommendations
Urinary incontinence may be caused by many different causes in dogs, especially an old girl like Lilo which may include infection, spinal disorders, nerve inflammation, poisoning, urinary stones, tumours among other causes. If the incontinence occurs only whilst lying down, it may be a trapped nerve in a particular recumbency; you should return to your Veterinarian for urinalysis and a check up. Regards Dr Callum Turner DVM
Add a comment to Lilo's experience
Was this experience helpful?
tobie
Chihuahua
4 Years
0 found helpful
Last week was my first time getting his anal sac glands emptied, first time I have even heard about the anal sac fluid. However, the vet gave an ointment for the area for being red and I've been using a cone to stop him from licking but almost a week later the fluid still keeps coming out and he continues to scoot.. is this normal? or should i get him checked out again?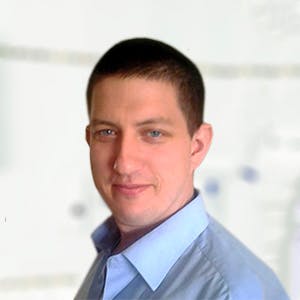 2937
Recommendations
Tobie shouldn't be scooting a week after having the glands expressed, the scooting may occur for a day or two afterwards but if he is still scooting there may be something else going on there. Keep an eye on him for the time being and visit your Veterinarian for an examination to be on the safe side. Regards Dr Callum Turner DVM
Hi my dog has just had her annual glands empted is it normal for her to be lethargic and not eating andcdrinking
Add a comment to tobie's experience
Was this experience helpful?
Dutchess
Lab/Rhodesian Ridgeback
8 Years
0 found helpful
My dog has an impacted gland on the left side we've gone through the diet adjustments and expressing schedule to try and give her relief with very little success. I have recently taken her back to the vet to set up for her to have the gland removed, as was suggested by our vet after first trying the diet adjustments. There was a new veterinarian and he wasn't confident in doing a delicate surgery so he referred to the roving vet. to see if he would do the surgery. I just heard back a the roving vet. will do it but wants to remove both of the glands. Aside from an increase in cost what does this mean for Dutch? The vet says she'll be fine but I distinctly remember her original vet. saying only the one that has a problem or we'd be causing her future problems with taking both when not needed. Which is right? I want to make sure this is valid and not an unknown vet going for an extra grand in costs because another vet needs help.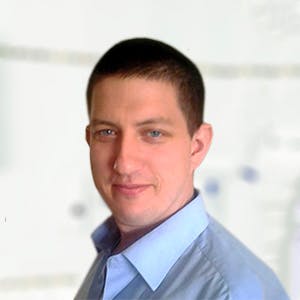 2937
Recommendations
I understand your concern. The decision to remove one or two glands is your choice; if one gland is causing the trouble and the other one is fine there is no need to remove the other gland risking damage to the nerves on that side, this may be down to Surgeon's preference as a removed gland wouldn't cause any future problems and they would be both removed in one anaesthetic administration instead of two. Regards Dr Callum Turner DVM
My dog is having nal sac problems. She never had anything like this until I had her fixed. She just lays around has problems getting up on things. She eats very little. She is constantly
licking her butt. As far as I have absurbed she is not pooping either. She doesn't get much rest. I'm worried about it. When she is off the bed she just stands. Plz help me out with understanding of this issue. I also read that it is a disease.
Add a comment to Dutchess's experience
Was this experience helpful?
Copper
Daschund
8 Years
1 found helpful
Has Symptoms
Coughing and Gagging When Eating
My daschund has a large lump under his jaw that is causing a hacking non productive cough. He has lost weight although his belly is a bit swollen. He has began panting during normal exertion on 70° temp days. He has smaller fatty lumps on his chest that have been there nearly all his life. Recently, more firm lumps have came up in mulitiple areas. He's been licking his rectum to the point of rawness and swelling. I've tried expressing his anal glands unsucessfully numerous times. His lump near his trachea is large and firm and seems to causing noisy breathing during sleep. He is restless and seems to be so uncomfortable. He has not been diagnosed with anything other than skin allergies. He has always been a large daschund. The vet told me he has a larger than average bone structure. I had suspected thyroid issues but never had tests done to confirm. We've recently moved and the move was very stressful for him. He is prone to anxiety as well. I had wondered if the stress of the move weakened his imune system and what I could do at home to help him. I've been giving him antibiotics the vet prescribed him but they don't seem to be helping. Could this be cancer? He is 8 yrs old.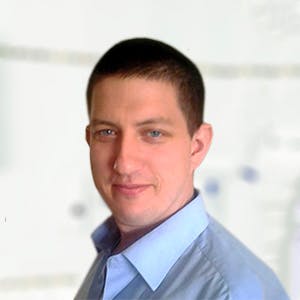 2937
Recommendations
A large mass under the jaw maybe caused by swollen lymph nodes, swollen salivary glands, enlarged thyroid, lipoma or abscess; these problems can cause swallowing difficulties, breathing problems and other health problems. The best course of action would be to have a fine needle aspirate or biopsy taken to determine the contents and origin of the mass. Many masses around the body maybe indicative of many lipomas, again aspiration of the contents would indicate the type of mass. The licking of the anus maybe caused by parasites, anal gland disorders, abscesses, tumours or infections. I would recommend that you would visit your Veterinarian to examine the lumps, anal gland and a general health check; until you visit your Veterinarian, all I can suggest is that you switch to a sensitive diet (mix it with some water into a thin paste that will enable copper to eat easier – plus it makes it more appetizing), ensure that Copper is upto date with parasite treatments and not allow Copper to lick his anus (an Elizabethan collar maybe required). Regards Dr Callum Turner DVM
Hello my dog has been having an odor coming from his butt for a few weeks. Recently I noticed it started leaking brown fluid so I took him to the vet to get his glands squeezed. Later that day, the leaking started again. Over the course of the week, it turned to blood and now he has blood coming from his butt and some minor swelling. He has been pooping normal and there isn't any blood on his stools.
Add a comment to Copper's experience
Was this experience helpful?
Alice
Brussels griffon
5
0 found helpful
Medication Used
Enrofloxacin, rimadyl, and tritop
So 2 days ago I took my dog to the vet because her butt looked red and raw.the vet right away noticed that she had an infected anal gland. Now it was my first time going to this vet and the Dr Didt really strike me as good or even caring. It was more like a easy pay check(never going to him again) after diagnosing the problem he simply squeezed out her glands like he would if it was non-infected. Alice was screaming and she bleeding after it. Iv never dealt with something like this before, was that normal procedure? He gave me a cream to stick in the gland hole and squeeze it in but it is extremely painful for my dog when I do this and I'm not sure if its even helping. Did the vet treat the infection the wrong way? Do I have to give her the tritop cream if I'm already giving her Enrofloxacin once a day, and rimadyl 2 times a day? Will she get better without the cream? If not how do I make the exprince less painful and easier to administer? Thank you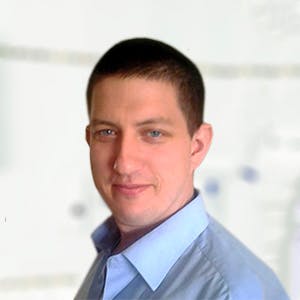 2937
Recommendations
Generally we like to clear the anal glands if possible to help to allow adequate drainage during treatment, usually as much pressure that you would be comfortable feeling on your eye; enrofloxacin is an all round antibiotic, Rimadyl (carprofen) is an antiinflammatory and the TriTop cream is a topical cream indicated for use with anal gland disorders (among other conditions). For antibiotics I would have gone with amoxicillin but each Veterinarian has their own preference; I would continue to apply the cream as the pain will hopefully result in recovery. Regards Dr Callum Turner DVM www.zoetisus.com/products/cats/tritop.aspx www.zoetisus.com/_locale-assets/mcm-portal-assets/products/pdf/cad_pis/tritop_pi.pdf
Add a comment to Alice's experience
Was this experience helpful?
violet
Greyhound
9 Years
1 found helpful
My dog just got her anal glands expressed. It was a normal expression in that there was no ruptures or anything like that. Is a steroidal cream necessary for aftercare?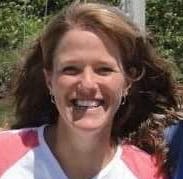 1370
Recommendations
Thank you for your email. Typically, no treatment is needed after a normal anal gland expression, but without knowing her individual situation, I can't say whether she may not benefit from anti-inflammatory therapy. If your veterinarian has recommended it, it might be best to follow those recommendations.
Add a comment to violet's experience
Was this experience helpful?
Daisy/ owner is Cindy
Chiweenie
3 Years
0 found helpful
My 3 year old chiweenie was taken to her vet. Her anal gland had abscessed and was lanced in office, and given an antibiotic injection
4-5 weeks ago. She was better, but last 4 days, she has not been
eating, like normal, seems to be in pain/uncomfortable, and every
stool is completely a consistency that is like water, not the mucus
that comes out usually, when anal glands become the problem. She has been completely well all year, with
all her stools being formed and hard, until 5 weeks ago, like I said in
first of paragraph. The consistency of water started today. I noticed
as I was taking her on her nightly walk. She was lanced, given antibiotic shot and was better x 5 weeks. Now its worse than ever, the consistency. She loves her walks and still enjoys walking, but seems
like she is "mopey", and has thrown up 2-3 times in 4 days. Her anal
signs also started 4 days ago, and when her anus acts up, she doesn't
eat. I can't get her to her vet until Saturday, day after tomorrow.
Should she have been given the topical steroid ointment that has been
mentioned throughout other people sharing their experiences. Why would this get worse after the lancing and antibiotic shot, and going
back to normalcy. She is not as active, she is becoming slower. She
is usually so excited and happy. I will know when I have to leave her
all day tomorrow, and how she responds when I return. She seemed
herself earlier today, out in the yard with me, in the sunshine. I know
I will come home to a 'mess" tomorrow, regarding complete watery
'gushing' out of her anus. I just wander if the treatment made her
worse over time. Completely worried, and hate leaving her alone
tomorrow, but I live alone. What went wrong, possibly?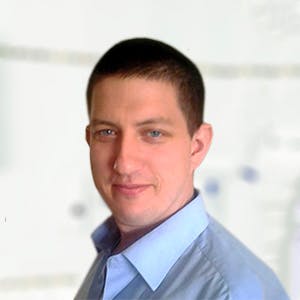 2937
Recommendations
It is difficult to say what exactly is going on, the cause may or may not be related to the anal gland issue; you should make sure that Daisy is well hydrated in the meantime. The cause may be related to the anal gland issues, but may also be attributable to a gastrointestinal tract infection, protozoa, foreign objects, food intolerance among other issues. Your Veterinarian will have a better idea when they examine her on Saturday, but I cannot give you any constructive advice for today. Regards Dr Callum Turner DVM
Add a comment to Daisy/ owner is Cindy's experience
Was this experience helpful?
Sebastian
Pit bull mix
6 Months
0 found helpful
Hello. I have a dog, I am not sure what the breed is. I know he is half pit. But hes 6 months old. He has had loose stool for quite some time. His first stool of the day is usually quite normal and solid looking but throughout the day, the stools are loose. When we woke up this morning, I noticed he has a small red bump on the excretory anal duct/exterior anal sphincter. He has not scooted on his bottom at all. But he does lick himself regularly. Just all around the genitals and he will nibble above his tail. He also passes gas often that smells to high heaven. I feed him well. He eats Pure Balance brand food.I usually stick to the Brown Rice and Pea recipe. I am just getting worried.He has also been more whiny than usual. I know that sounds weird, but he will talk to me to get my attention. And he will come up to me and start whining but I can't figure out what he needs/wants. Do you think its possible he just got bit by something or do you think it is something more serious? I live in Florida, so he is around fire ants and what not but I would love to hear your advice on this as well. Thank you!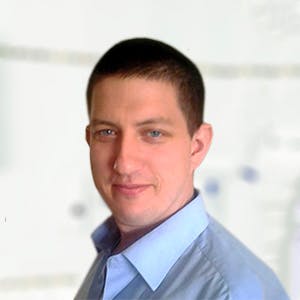 2937
Recommendations
Any new lump or bump should be treated as being suspicious, you should keep an eye on it for a day or two to see if there are any changes in size, colour or shape; it is possible it may just be a bite or something similar, but if it is a bite it should disappear within a day or so. If it is still there Friday afternoon you should visit your Veterinarian to be on the safe side. Regards Dr Callum Turner DVM
Add a comment to Sebastian's experience
Was this experience helpful?
Cooper
Golden Retriever
3 Months
0 found helpful
Hello,

My puppy is 12 weeks old. I first noticed the overwhelming smell when my brother had brought over his Cane Corso dog (one year old) to meet our new pup and to socialize them. This was the first male dog Cooper had met, and also the first dog in his home. The next time I noticed the smell was when we were getting out of the car one day for our weekly walk. Now, as I am sitting here typing this, Cooper is lying in his bed playing with his favorite toy and I yet again am getting the "fishy" smell. He has seemingly had no problems with his bowel movements, with a few a day, has an adequate appetite and drinks plenty of water. His next vet appointment is scheduled for later this week, however is this indicative of bigger problems?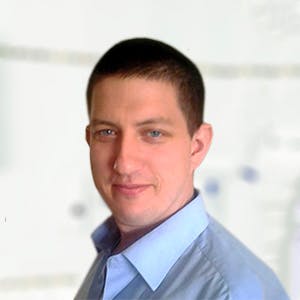 2937
Recommendations
This does sound like an anal gland issue, whilst not an emergency it shouldn't be ignored; you should ensure that Cooper is defecating normally but if he is showing signs of discomfort or is scooting etc… you should visit your Veterinarian earlier. Regards Dr Callum Turner DVM
My puppy is 11 month old and I noticed he was scooting while we went for walks, although I noticed that he was dragging his but I did not know what it was. Anyway I took home to the Vet yesterday and they emptied his anal gland. He is still scooting after this procedure and has not going to the bathroom. Is this normal and do you know how long it takes to heal?
Add a comment to Cooper's experience
Was this experience helpful?
Avi
chihuahua mix
4 Years
1 found helpful
My dog had an anal gland abscess that ruptured on Friday. I took her to the vet for treatment. After the treatment, we took her home and she is recovering well. The vet has her on antibiotics and pain meds. The problem is that it is now Tuesday morning and my dog has not had a bowel movement yet. She is eating and drinking water normally and is moving around. We fed her a few tablespoons of pumpkin puree last night, and we are waiting to see if that helps. I'm wondering if I should still take her to the vet to get any more treatment for her constipation?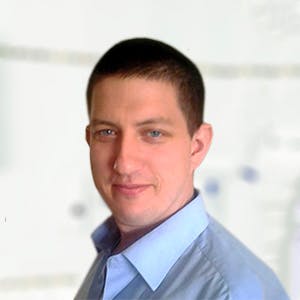 2937
Recommendations
It is not unusual for a dog to not want to defecate after an abscess, wait for another day if there is no crying or strange behaviour but plain canned pumpkin normally gets things moving. If you have any concerns return to your Veterinarian. Regards Dr Callum Turner DVM
Add a comment to Avi's experience
Was this experience helpful?
bear
yorkshire terrier
5 Years
0 found helpful
my dog has had this issue for 3 months, has taken 2 rounds of antibotic and preicox. ive taken him 3x and no blood work has ever been done. my dog is not eatting and has lost 3lbs. hes a yorkie so hes already small but i can feel his bones.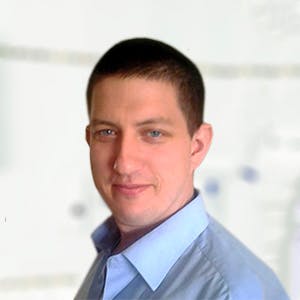 2937
Recommendations
Has Bear been diagnosed with an anal sac disorder? Usually loss of appetite isn't a main symptom of anal sac disorders. Loss of appetite may be caused by numerous different conditions including gastrointestinal obstruction, dental problems, infections, lack of appetising food and cancer among others. If Bear is losing this much weight, force feeding may be required to ensure he keeps his weight; blood tests and x-rays may be valuable in determining another cause, or treatment option. Regards Dr Callum Turner DVM
My 12 yr old toy poodle recently had abscess in her anal sacs due to severe swelling and they used a syringe to remove quite a bit of it. After that she was given an antibiotic injection which he said will last for 14 days or so. It has been 2 days now... she is much better now. It still looks a little swollen but way smaller than before. She ate well but somehow her poop does not reflect the amount she ate. (meaning she should be having more poop than just 2 small ones). Do I need to be worried? If she is constipated or unable to?
Add a comment to bear's experience
Was this experience helpful?
Cali
Mix
10 Years
0 found helpful
Hello, my dog has a swollen anal glad and I know it needs to be expressed. It is not bleeding v
But a bit juicy. How quick do I need to get her to the vet? We go in Thursday but I wasnt sure if this could be detrimental to her if we wait util then. Her bowel movements are still very good and I am cleaning the infected area regularly. A week ago she has loose stool due to an injury she sustained and she was put on doggie Advil for the pain. No appetite change.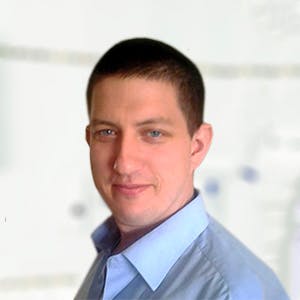 2937
Recommendations
If there are no issues with defecation and it isn't causing any pain or discomfort for Cali you may be able to wait until Thursday, try putting a little plain canned pumpkin together with the food to keep the stool soft so that she doesn't strain or have difficulty defecating. If at any time she seems in distress or pain you should visit your Veterinarian immediately. Regards Dr Callum Turner DVM
Add a comment to Cali's experience
Was this experience helpful?
Pearl
Pomeranian
3 Years
0 found helpful
Our 3 year old Pomeranian just had an anal glad abscess drained 4 days ago. The area from draining sight is completely healed, but she has fecal incontinance, and it's unbearable. Our vet keeps saying give it more time! Doesn't seem right???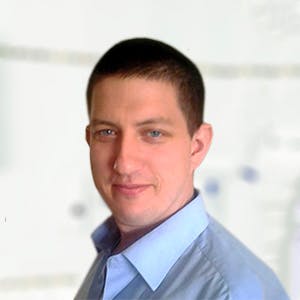 2937
Recommendations
Some faecal incontinence may occur after surgery in that area and you should give it some time, but should should be seeing some signs of improvement; check for sign of anal tone by touching around the anus with a pen lid to see if it moves or not. Give it a week or so but revisit your Veterinarian if there is no improvement. Regards Dr Callum Turner DVM
Although Pearl is still having incontinence, she did push out a stool on her own yesterday and I am also seeing some anal tone come back. She try's very hard to push when I take her outside, but so far she's only been successful with getting it out one time. We are hoping there is only more improvement to come
Add a comment to Pearl's experience
Was this experience helpful?
Penny
Whippet
3 Years
0 found helpful
My dog has an infected right anal gland which we took her to the vet and was given a course of antibiotics and anti inflammatory to see if it would clear up. Unfortunately it did not, and it looks like it is still, essentially, bleeding. Oddly enough, she's still eating and defecating perfectly normal. She also isn't scooting, though she is licking her butt (we think to clean up after herself with the bleeding). When we clean it for her she also doesn't seem uncomfortable, no yelping or whimpers. This feels like something that will persist unless we operate, but if she's acting normally are there any repercussions that will manifest with allowing her to bleed internally like this?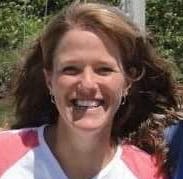 1370
Recommendations
Thank you for your email. I'm not sure how long Penny has been on medication, but anal gland abscesses can take a little while to heal. If she isn't healing as expected, it would be best to follow up with your veterinarian, as they can examine her, assess her healing and why it may be having problems, and recommend any further treatment that she might need.
Add a comment to Penny's experience
Was this experience helpful?
Bindi
German Shepherd
10 Years
0 found helpful
Has Symptoms
Odor, loss of appetite, weakness
My female German Shepherd has a bad smell coming from her anal area. She is starting to barely touch her food but she still drinks water. My dog also doesn't want to move much for the past few days. She sits in one spot and refuses to move. Also, just recently I knowticed her breathing getting heavier. Some days she's her usually self, barking and growling at people and some days she just wants to sit in the same spot all day. I know German Shepherd have bad hips when they age and I know that might be one reason why she's getting weaker but this smell and loss of appetite has me very concerned. Does an anal gland infection cause this? Or is it much more serious? Like I stated above, some days she's her usually self and some days she's just lazy and eats only one cup of food.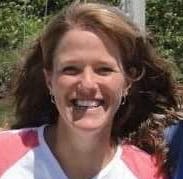 1370
Recommendations
Thank you for your email. Bindi may have an infection of her anal glands, but German Shepherds are prone to fistulas and deeper infections as well. It would be best to have her examined by a veterinarian, as they can see her, determine what might be going on, and recommend appropriate therapy. I hope that she is okay.
Add a comment to Bindi's experience
Was this experience helpful?
Princess
Yorkshire Terrier
8 Years
0 found helpful
Has Symptoms
Scooting his hind end along the ground
My dog started with diarrhea for about 6 or 7 days and she was doing it so much she started bleeding when pooping . It just came out like water . Then after her stomach cleared up and she developed two cuts on her anus . One on the bottom is really bad and one on top that just looks like a cut . But the one on the bottom is making her but smell bad and I caught her twice scooting . She still behaves like her self and her eating is the same . It's only the week she had her diarrhea she lost some weight . She's never been sick or had any of these problems before but now she doesn't even want to poop I'm guessing because it hurts her . I'm so worried I began putting a hit rag on her butt to ease it for her . But I'm pretty sure she has an infected anal gland from all that pooping .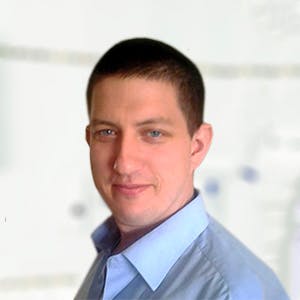 2937
Recommendations
It would be best to take Princess to your Veterinarian for a course of antibiotics (as the cuts around the anus will most certainly get infected) and to see what the cause of the diarrhoea and now constipation is. Dogs can pick up a variety of infections in the environment which can lead to a case of diarrhoea which is normally self limiting, but secondary bacterial infections and trauma to the anus (from biting due to irritation). Regards Dr Callum Turner DVM
Add a comment to Princess's experience
Was this experience helpful?
Dulche
Maltese
7 Years
0 found helpful
My Maltese had his glands done like two weeks ago. However now when he gets excited he poops a little bit. Kinda like a shart.does this mean he is natural secreting his glands?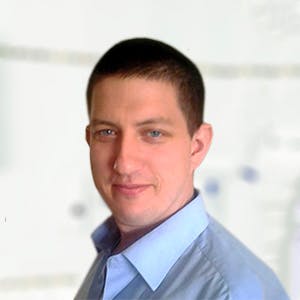 2937
Recommendations
If faecal matter is coming out of the anus, it may be a sign of slight incontinence or if it is a brown secretion it may just be the glands expressing on their own; without seeing what comes out I cannot say for certain. Regards Dr Callum Turner DVM
Add a comment to Dulche's experience
Was this experience helpful?
Lovo
Chihuahua
1 Year
0 found helpful
My dog has an abscessed anal gland and it's being treated I took him in to so it can be drained but he hasn't been eating and he is constipated. What can I do ?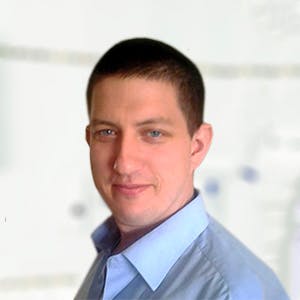 2937
Recommendations
Constipation may be due to pain in the region due to the abscessed gland and Lovo's reluctance to defecate; stool softeners, plain canned pumpkin or mineral oil may help with that. The loss of appetite may be due to medication or a general feeling of pain, you can try to encourage appetite by feeding a wet food which has slightly been warmed up in the microwave (like you would do for baby food) to make it more appetising; also mixing some smooth wet food with water which can be slowly syringed into the mouth may also help. Regards Dr Callum Turner DVM
Add a comment to Lovo's experience
Was this experience helpful?
Baxter
Boxer
1.5
0 found helpful
My Baxter, 80 lb boxer was treated Saturday for an anal gland repture, he did minor procedure to drain it & I was given antibiotics & cream. Said it should be cleared up by today, Tuesday. It was doing well but today I think another is forming beneath it. Is it possible? My vet had a family emergency today & out until next week. If not cleared up in a couple days/ should I bring him to a hospital? He's wearing a cone & doesn't like that one bit- but if off, he will not leave the butt alone- what to do?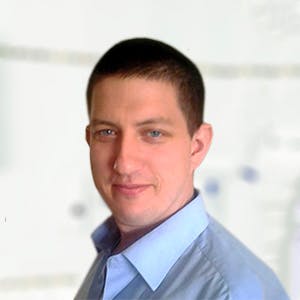 2937
Recommendations
There may be some fluid or an abscess forming below or around the site of the ruptured anal gland; if you are seeing swelling, pain, difficulty whilst defecating or any other worrying symptoms you should visit another Veterinarian sooner rather than later, even if it is just to be on the safe side. Regards Dr Callum Turner DVM
Add a comment to Baxter's experience
Was this experience helpful?
Kachari
Chihuahua
1 Year
0 found helpful
I had taken my dog in for an abscessed anal gland and the vet gave procedures to follow and said to try to get everything out before the wound closed or it woukd come back and he would need to be sedated. Well it came back and it seems that now it's more painful than last time. This time he won't let me touch his tail. So would he need to be sedate?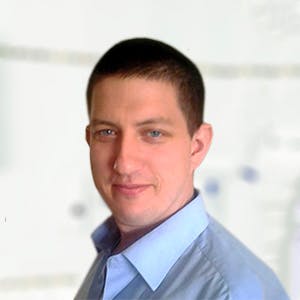 2937
Recommendations
Depending on the overall severity, it may be a case that Kachari may need to be anaesthetised in order to address this condition properly; without examining him I cannot say whether antibiotics, further drainage or surgery is the best course of action. However, you would need to visit your Veterinarian to evaluate the anal glands and removal may be the best course of action long term. Regards Dr Callum Turner DVM
Add a comment to Kachari's experience
Was this experience helpful?