What is Protein Losing Nephropathy?
The kidneys are a critical organ responsible for filtering many waste products out of the bloodstream. Occasionally, the kidneys can become damaged or inflamed as a result of diabetes, autoimmune disorders, or blood clots. This can interfere with their normal function, causing stones, bloody urine, or loss of blood components beyond the waste material. Protein-losing nephropathy is a specific kind of kidney ailment that usually affects large-breed dogs, leading to the seepage of protein and blood serum into the urine. This disease often goes undiagnosed and can lead to fatal end-stage kidney failure if not caught and treated promptly.
Breeds Affected
Common breeds affected include:
Soft Coated Wheaten Terrier (especially common between the years of 2 – 6 years)
Bernese Mountain Dog
Labrador Retriever
Golden Retriever
Females are historically more at risk than the males.
Protein-losing nephropathy is characterized by defects in the filtering system in the kidneys, leading to loss of protein and plasma from the blood rather than only the waste products meant to leave the body. This condition may arise idiopathically and often co-presents with hypertension.
Book First Walk Free!
Symptoms of Protein Losing Nephropathy in Dogs
Abnormal behavior
Weakness
Refusal of food
Vomiting
Weight loss
Excessive fluid buildup in tissues
Abnormally low urine production relative to water intake
Severe reaction to certain foods, this may include an adverse reaction to corn, tofu, cottage cheese, milk, lamb, and cream of wheat. Adverse reaction symptoms include diarrhea, vomiting, or chronic itching throughout the body.
Causes of Protein Losing Nephropathy in Dogs
Autoimmune
Diabetes
Blood clot in kidney
Parasitic infection
Genetics
Food allergy or intolerance
Diagnosis of Protein Losing Nephropathy in Dogs
Protein-losing nephropathy can be difficult to diagnose, as the symptoms come on gradually and may go unnoticed for many years. Signs of a problem usually begin with a general lack of energy and decreased appetite, so be prepared to give the veterinarian a detailed account of any changes in your pet's behavior, eating habits, or urination. The veterinarian will use these observations along with a physical exam to determine what tests to perform. A physical exam may reveal edema, which is the abnormal presence of fluid in your dog's tissues.
The next line of diagnostic action will be blood and urine testing. These may require you to collect your pet's urine at home, or for the vet to take a blood sample in the office. Protein-losing nephropathy will often reveal low levels of the protein albumin on a blood test due to the loss of protein through the urine. Excessive blood clotting factors and creatine will also be present.
The veterinarian will use an ultrasound to look for clots, stones, or other abnormalities. This is a non-invasive, real-time imaging system that can be done in even a small clinic. If any stones, clots or damage is found, an x-ray or CT scan may be needed. These often require larger facilities, and so you may be referred to an animal hospital for the images.
Treatment of Protein Losing Nephropathy in Dogs
There is no real cure for protein-losing nephropathy. Treatment is aimed at preventing further damage to the kidneys, ameliorating the symptoms and fixing the underlying cause, if any. Drugs that inhibit Angiotensin Converting Enzyme (ACE) can be helpful in decreasing the amount of protein lost in the urine. Low doses of aspirin are also prescribed to prevent atypical blood clotting. The high blood pressure often seen in dogs with protein-losing nephropathy may be treated with beta-blockers or calcium channel inhibitors.
Parasitic infections that have become severe enough to cause organ failure are difficult to treat. High doses of antiparasitic medication place even more stress on the animal's kidneys and run the risk of killing the dog as well as the parasites.
Sometimes the presence of parasites or food allergens can cause the body to attack its own tissue even after the parasite or food has left the body. In these cases, drugs that suppress the immune system can be effective if given in time.
Recovery of Protein Losing Nephropathy in Dogs
The outlook is generally poor for dogs that have protein-losing nephropathy as the condition has usually advanced to a state beyond what a veterinarian can treat. Even with treatment and diet modification, affected animals only survive a few years.
However, if protein-losing nephropathy is caught early, and the cause is identified, successful treatment with the appropriate medication can save the animal. Diet modification may be needed, as certain foods such as wheat have chemical signatures very similar to the animal's own body. If an allergic reaction occurs, some of the immune system components sensitized to the food allergen may misidentify the dog's kidneys or gut lining as foreign. In this case, taking care to keep your dog away from the allergen combined with immunosuppressants carries an excellent prognosis.
Cost of Protein Losing Nephropathy in Dogs
Unfortunately, there is no cure for protein-losing-nephropathy. There are, however, a few different drugs that can help treat it. One category of drug that the veterinarian may prescribe is an angiotensin converting enzyme (or ACE) which decreases the amount of protein lost in urine. Enalapril is in the ACE category and can cost between $35 and $85 per 100 ct. Benazepril is another example and can cost between $15 and $55 per 100 ct. The veterinarian may also suggest low dose aspirin to help avoid blood clotting. Buffered aspirin helps minimize the inflammation or irritation while still allowing proper absorption. Buffered aspirin usually costs between $12 and $44 per 100 ct. Finally, the veterinarian may prescribe a beta-blocker or a calcium channel inhibitor that is used to treat high blood pressure that can occur in dogs with protein-losing-nephropathy. Amlodipine Besylate is a calcium channel inhibitor that can cost between $28 and $56 per 100 ct. However, Atenolol is a beta blocker that can cost between $15 and $25 per 100 ct.
Protein Losing Nephropathy Questions and Advice from Veterinary Professionals
Apollo
Boxer
7 Years
-1 found helpful
My dog was diagnosed with PLN 4 yrs ago. He has been on benzapril and Purina kidney management food for just as long.
The past 4 days he won't eat , we have to mix in some sliced meat in his kibble and he picks around it. He is very lethargic and has peed a few times uncontrollably. He won't even go out to pee sometimes. (Which is not like him at all) tonight as I was laying with him his body was shaking .. every 20 seconds or so.
I just want to know what to do ? Is it worth taking him to vet when I already know their is nothing more they can do to help him?
Are his symptoms signs he is dying ?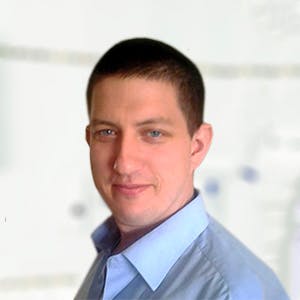 3318
Recommendations
Without examining Apollo, I cannot say whether this is the time or if there needs to be a change in the approach to managing his condition; you should visit your Veterinarian for an examination just to determine exactly what is happening and if the time has come, you can make a decision then. Regards Dr Callum Turner DVM
Add a comment to Apollo's experience
Was this experience helpful?
Sparky
Golden Retriever
10 Years
0 found helpful
Hello, my almost 10 yr old Golden Retreiver was recently diagnosed with proteinuria. I was given omega 3 and blood pressure medication along with 1/2 pill of baby aspirin daily. The vet also changed his food to k/d. How long do I have to wait to see a change on him. He is not very active and has poor appetite.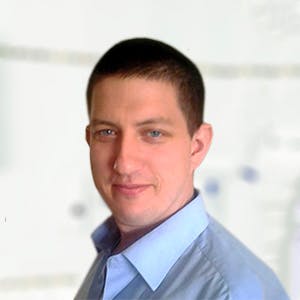 3318
Recommendations
Any change or recovery would depend on the underlying cause of the proteinuria; however improvements may be seen after days weeks or months, it is just a case of keeping contact with your Veterinarian and monitoring for improvement. Regards Dr Callum Turner DVM
Add a comment to Sparky's experience
Was this experience helpful?
Wesley
Soft-Coated Wheaten
1 year 9 months
1 found helpful
I recently test my dog to see if he had the PLN gene since his father was probably carrier of the gene. So the results were bad. My dog has the two copies of the gene and is at the highest risk of developing the disease. So my question is what can I do from this day on to help that the disease will be at its worse. Also my dog has alot of food allergies since he was 6 months, do you think there is a symtoms of the PLN disease? Thank you!!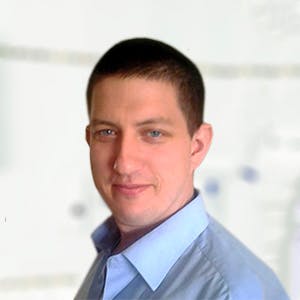 3318
Recommendations
Protein losing nephropathy is a trait in Soft Coated Wheaten Terriers; there is nothing from a preventative point of view that can be done regarding the slow progression of this condition, I would recommend that you have regular checkups with your Veterinarian, urine tests for protein and blood as well as looking out for symptoms which are listed on this page. Regards Dr Callum Turner DVM
We have a SCW that turned 14 last week. She has two markers also for PLN, but she is healthy so far. We have a urinalysis done (at first every six months but now once a year) and a full blood panel done every year. So far she has no symptoms of PLN and a surprisingly good blood tests for her age. Our breeder suggested a wheat free diet, even though it is not proven to be a preventive of PLN but possibly worth a try. We have done that since she was about 1 1/2 years old.

Meanwhile our 10 year old SCWT has had increasingly high MA in his urine for the last two years. He does not have protein loss through his kidneys yet but is already on high blood pressure meds and a hydrolyzed portion diet. The Vet is quite sure he has the start of PLN. He too has been wheat free - since birth - and has only 1 marker for PLN. So markers obviously are not always indicative. He has had more of the skin allergies than our other dog, but he has remained playful and high energy. Of late we are worried as he always was a very good eater. Now he is getting a little pickier and has lost a couple of pounds, so it may be advancing to the PLE side of things.
Add a comment to Wesley's experience
Was this experience helpful?
Zissou
Spanish Water Dog
11 Years
0 found helpful
MY dog was diagnosed with idiopathic protein losing nephropathy after a sudden illness with 105 fever came on this summer. Despite thinking he had a tick borne illness, all infectious disease tests Came back negative. Eventually we got the PLN diagnosis. He became so weak, did not walk for a week In the beginning, and it wasn't until 3 weeks later that he finally walked around the block again. He's been on enalapril, a quarter baby aspirin, and prednisone for a while (2 months). We are tapering down the prednisone. I can't tell if his legs are slightly weaker since tapering down the pred or if I'm just discouraged at how slowly he is recovering his strength. Is weakness, even with treatment, to be expected? What can I do to help him gain or maintain strength? Should I walk him on shorter walks more often? More sitting and standing with treats as a sort of "squat"? Or should I avoid that? He loves to swim. I could try to find a place for that. He already takes omega-3 Oil pills, should I add glucosamine? Or maybe I just need to change my expectations. Any thoughts on leg strength after a PLN diagnosis would be helpful.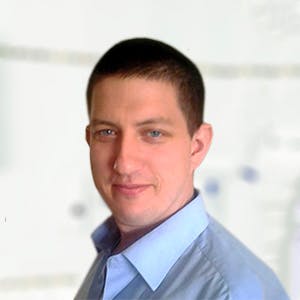 3318
Recommendations
There are different causes for protein losing nephropathy and the treatment as well as the prognosis is dependent on the cause. In many cases protein losing nephropathy is usually a lifelong condition which is managed to make a dog more comfortable; but recovery of strength can be long and unrewarding. You certainly need to look at your expectations related to this condition, you should discuss the details of Zissou's specific case with your Veterinarian at your next checkup. Regards Dr Callum Turner DVM
Add a comment to Zissou's experience
Was this experience helpful?
Ralf
Yorkie
7
1 found helpful
Medication Used
Atopica, Cortison, Omep, Semintra a
Hello,

My dog (7 years old Yorkshire terrier) was diagnosed with PLE and PLN couple of weeks ago. Until August 2017, Ralf was a very healthy, happy dog without any indication that he could get so sick. In mid-August he suddenly got diarrhea and vomiting. We have visited several veterinarians, taken various lab examinations, many different antibiotics but nothing helped. We visited then Vet Clinic beginning of October and the diagnosed PLE and PLN (without endoscopy, as this was not possible). He got his therapy: Atopica, Cortison, Omep, Semintra and Tylan, sometimes complemented with some additional meds against nausea and vomiting. After 3 weeks ups and downs, his vet called me and said that his Albumin / Total protein got better. However, his kidneys seem not to work properly as large amounts of protein escape through his urine. Looking at him, I have a feeling he's got a lot better – he has energy, wants to walk/ play, has appetite, not much water in abdomen, etc. However, his vet results are not great. Concerning food, he has been on Hills Z/D. However, he hates canned food and does not even want to eat it if mixed with something he normally likes. Hills Z/D kibble is still acceptable for him. He prefers venison meat cooked with veggies (sweet potato, pumpkin, zucchini, carrots) and tapioca. We add also every second day cooked egg white and a little bit of kefir or cottage cheese with very low fat. From time to time he likes white fish, or tuna & salmon. He still has not gained his normal weight, but seems he can digest it well (at least)? I think we are on the right way when it comes to PLE, but I am really worried about PLN as his kidneys are not working properly. So, I need to come up with a proper diet, to satisfy his daily protein needs but on the other hand I need to protect & make his kidneys work better.
Any tips, ideas or suggestions are very much welcome as I have a feeling we are fighting for life!

Thanks a ton!
Best
Iva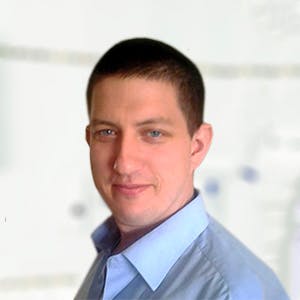 3318
Recommendations
It can be difficult to find a fine balance between keeping an adequate amount of protein in the body as well as not stressing the kidneys. I will be honest and will recommend you consult a Veterinary Nutritionist about the best diet for Ralf as nutrition isn't my area; there is a website called PetDIETS which offer a question and answer service like this with board certified Veterinary Nutritionists answering the questions, please find the link below. Regards Dr Callum Turner DVM www.petdiets.com/Ask-the-Nutritionist
My Chorkie, Sammy was diagnosed recently with PLN as well. He is only 3 :(. We recently did a kidney biopsy and were told that his kidneys are completely damaged and all we can do is try and keep him as comfortable as possible for as long as possible. We have no idea how this could have happened in a baby so young, it is absolutely heartbreaking.

For now, he's eating the rx kidney food if we mix in tilapia.
This is a very similar situation for my Yorkie Buttons. Same age. He has gotten very picky with food but since we are probably near end of life we literally just let him eat what he will say yes to. He basically picks the protein out of whatever balanced meal we put down for him. Also, he has been pretty into cheese and peanut butter. We just indulge him, to keep him eating. I love that guy and am gonna miss him. It's a shame this is happening at such a young age.
Add a comment to Ralf's experience
Was this experience helpful?
Kona
Cocker Spaniel
9 Years
0 found helpful
My dog was diagnosed with protein losing nephropathy a year and half ago. He has been doing ok until recently. Within the last two months he has lost weight in addition to losing his appetite. He has begun appearing a bit lethargic as well. I took him to my vet a week ago and his kidney numbers and urinalysis were good. He isn't losing a lot of protein and his kidneys aren't great but appear to be stable. They also checked for parasitic infections and those were negative as well. The vet's diagnosis was my dog was just a picky eater and to try different foods to get his appetite and weight back up.

I have tried many foods and my dog will just eat enough to sustain himself. He no longer eats filling meals. I have noticed he appears to have difficulty chewing, and my vet did say his teeth were decaying due to his disease. I'm not sure this could be contributing to his eating habits. Also he has started to appear to have difficulty producing solid stools.

Any advice would be greatly appreciated, as I love my dog and would like to keep him by my side a bit longer.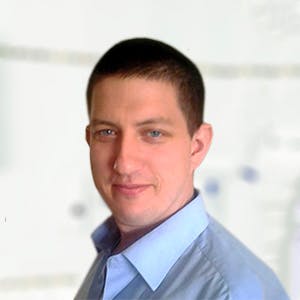 3318
Recommendations
Dental pain may be a contributor to a loss of appetite, however without pressing around the gums I cannot determine if this would provoke a pain response or not. You may want to try giving Kona some smooth wet food mixed with water syringed into the mouth as this should help in getting some nutrition into him, but without examining him myself I cannot give you any more guidance. Regards Dr Callum Turner DVM http://veterinarycalendar.dvm360.com/protein-losing-nephropathy-proceedings
Add a comment to Kona's experience
Was this experience helpful?
Roxy
American Staffordshire Mix
9.5 years old
0 found helpful
My 9.5 year old American Staffordshire Mix, Roxy, was just diagnosed with Lyme Nephritis. Her urine protein/Creatinine ratio (not sure if I'm saying that right) is at 14 (normal being .5)
I have a couple questions:
1. How long after Lyme transmission does it take for Nephritis to develope?
2. What impact would a 2-3 week delay in taking doxycycline have on the advancement of Nephritis?
3. Can having an unrelated (oral surgery) on a Lyme positive dog, with a platelet count of 55 speed up kidney damage?
4. Are there other treatments (besides low-protein kidney food, Enalapril, Welactin, Epakitin) that can improve her quality of life versus increasing the number of days left in it?
The timeline of events that are bringing these questions out is as follows:
Roxy began demonstrating some rear hind joint pain a couple months ago. She was taken to the vet and given anti-inflammatory and was feeling better two days later. (No blood work done, or suggested).
Her medical ordeal became extreme with a severe anxiety episode inside her crate (July 17), when she destroyed the metal door, puncturing her mouth and breaking several teeth. She was taken to the ER where she had blood work done. Apparently, she tested positive for Lyme, but the doctors never told us. Her platelets were at 55 (again, we were not informed until two weeks after her oral surgery to remove five teeth). Oral surgery completed on July 20). Two days after surgery we brought her back to the ER because her mouth would not stop gushing blood. (They still did not reveal the Lyme disease or the low platelet count at this time, July 22. They gave her 6-8 more stitches). On July 24, we took her to her regular vet for more oral blood gushing. We refused extra stitches (not wanting to put Roxy through more surgery so soon again. The vet recommended taking her off the anti-inflammatory) Eventually, the bleeding stopped, her oral surgery check up (2 weeks later) went well, but on the way outside, she began urinating blood. (Aug 2). This led to a more thorough review of the blood work and finally informing us that Roxy has Lyme (Aug 4), and most likely it had become Lyme Nephritis. After some prednisone her platelets are back into the 200s (Aug 7). We just started some blood pressure meds, fish oil, and some powder for her phosphorous. I don't want her to be in any pain. Are there other treatments that will improve her quality of life (not just the number of days left in her life)?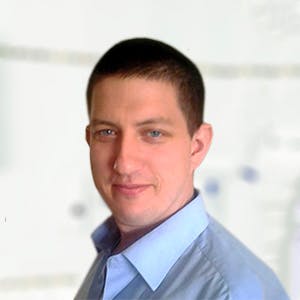 3318
Recommendations
Lyme Disease Nephritis is uncommon as Lyme Disease normally attacks the joints, there is little information regarding treatment in these types of cases apart from antibiotics and supportive care; there is no set time frame for progression to nephritis (if at all) with some infected animals remaining asymptomatic. Delays to treatment only exasperate the condition. Surgery on a dog with low platelet count isn't advisable as bleeding becomes an issue and if surgery needs to be done, blood transfusion is recommended. As far as treatment is concerned, there is little information to go by; but Roxy is on a good known path of treatment of low protein diet, antibiotics and enalapril. Regards Dr Callum Turner DVM
Add a comment to Roxy's experience
Was this experience helpful?
Thor
Pit bull
8 months
0 found helpful
My eight month old was diagnosed yesterday with PLN. He has lost 80% of his kidney function. We cannot get him to eat, he urinates frequently, and tries to poop but to no avail. About how long does he have left to live?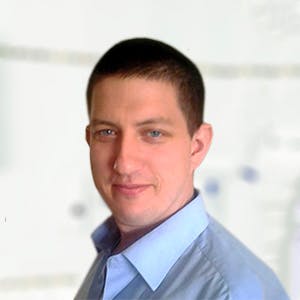 3318
Recommendations
Once a dog (cat, human or other animal) loses 75% or more of their kidney function the prognosis is grave; I don't know the specifics but life expectancy is going to be short. Dietary management can only go so far and if Thor is losing protein in his urine then other issues like ascites will also cause him problems. For a more accurate picture of Thor's condition you should refer back to your Veterinarian. Regards Dr Callum Turner DVM
Add a comment to Thor's experience
Was this experience helpful?
Motek
Portuguese Podengo
13 Years
1 found helpful
By what test is PLN definitively diagnosed? Our dog has protein (score of 3) in her urine, but no other symptoms. The standard urinalysis apparently is not designed to identify PLN.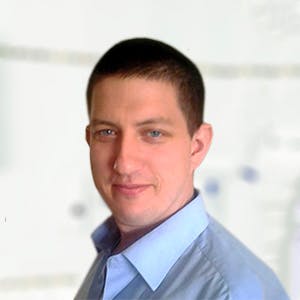 3318
Recommendations
Urinalysis detects protein in the urine which may be present due to infection, inflammation, parasites, poisoning among other causes; presence of protein in the urine along with creatinine and presenting symptoms can be indicative of protein losing nephropathy as well as low albumin and normal globulins on a blood test. The diagnostic method of choice is by biopsy of the kidney. Regards Dr Callum Turner DVM
Thank you, Dr. Turner. Right to the point.
Add a comment to Motek's experience
Was this experience helpful?
Birdie
2 Years
1 found helpful
My 2 year old dog was diagnosed with PNL 4 months ago. I had an ultrasound done and more blood work, they said she has days/weeks to live. The ultrasound showed perfectly normal kidneys with no damage. How is it possible to have no sign of kidney damage when her blood panels are so bad and they've given her no time left?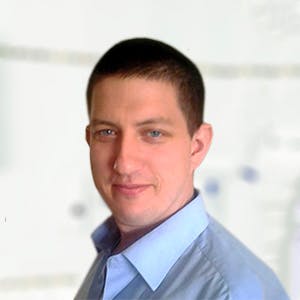 3318
Recommendations
The kidneys are just one organ in a complex multi organ animal. The kidney's may look normal on a gross anatomical level (correct size and structure when examined by ultrasound), but on a histological level may show signs of inflammation or other pathology. Most causes of protein loosing enteropathy have no cure, only management of symptoms. Without examining Birdie or seeing blood results I am unable to offer any further insights into this condition. Regards Dr Callum Turner DVM
MY Wheaten was diagnosed with PLN 2.5 years ago when he became unusually demanding about his water dish being full. Even if there was water in it, he would bang on it with his paw. With a variety of medications he has made it this far. He would be turning 7 in April. Unfortunately, we are near the end but his severe decline was only in the last few months. With the right diet and medication you can buy yourself a few more years.

Henry frequently decide he no longer liked his food and while it was all low-protein vet prescribed food, we had to switch the flavour every 4-6 weeks and switch it up between the soft and the hard food.
Add a comment to Birdie's experience
Was this experience helpful?
Chloe
Havanese
1 Year
1 found helpful
My dog was recently diagnesd with PLN. She was energetic, had a good appetitem and the only noticable symptom was that she was gianing weight...which we doung out was lfuid in her abdomin. This happened actually relatively quickly - only about a week or so. After the vet wanted to keep her overnight, she came back with very little energy, tremors and even more symptoms than she origionally had. After taking the medications that the vet perscribed, her condition became even worse in the span of 3 days. Now (4th day after her intial visit with the vet) th evet says she only has a few more days left. Could it be that the medications are causing additional sumptoms because before dropping her off at the vet, she was very energetic and acticng normaly..but now she is very disoriented and sickly? If we had not even taken her to the vet, would she have been able to live a few more years with it unnoticed? Is this common among dogs that are so young? (she recently turned one) And at this point what treatment options are available?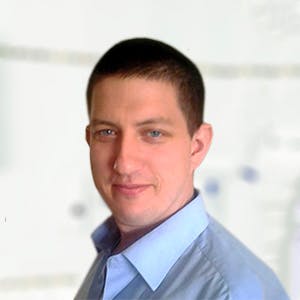 3318
Recommendations
I am unaware of the medications which were administered to Chloe, I cannot say if she still would have declined in condition as I haven't examined her prior to admission to the Veterinary Clinic; treatment usually consists of diuretics to reduce ascites, dietary management, calcium supplementation as well as supportive and symptomatic therapy (can be fluids etc…). I am not sure what cause such a turn in Chloe's condition; I would recommend visiting another Veterinarian in your area to get another opinion and other set of blood / urine tests done so that Chloe's current condition can be evaluated and the options explored. Regards Dr Callum Turner DVM
Add a comment to Chloe 's experience
Was this experience helpful?
Brewster
Beagle
9 Years
1 found helpful
I have a 9 year old male beagle, my vet had suspected that he has PLE based on the blood results (1 June 2017). Currently he is fed with Royal Canin Gastro-intestinal low fat kibbles (min 4.5% - max 8.5% fat) + "boiled lean chicken" + white rise. He will be given Metronidazole 250 mg tables (every 12 hours) for 17 days. His weight is 26.40 Ibs. Is his too skinny?

We have deferred any other tests such as urine and stools, flexible endoscopy etc due to the cost factor. But we will do these urine/stool tests if required. In 4 weeks time, we will check on his weight and do a blood test.

Is there an absolute need to feed him with low fat kibbles "by prescription only" due to the very high cost or could I feed him with a "low fat kibble (6% fat)" that is available at the store without any prescription?

Is there something else that we could do for my dog (just to be on the same side)? Any thing that we could do for my dog at this initial stage?

Please give me your recommendations/second opinion. Thanks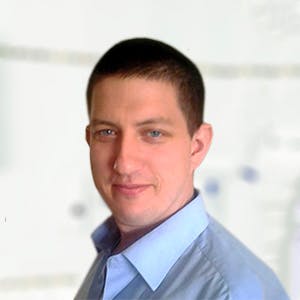 3318
Recommendations
The weight of a Beagle may vary depending on height (20-35lb); it is more important to judge body condition score than weight as the height and general size of a dog varies widely, even within a breed. As for diet, a high protein low fat diet is best, hydrolysed protein is most often recommended; it is best to use a prescription diet that is balanced however some people find other diets which are still high protein low fat but may not be as effective. It would be best to have some tests carried out to confirm the diagnosis and to determine the underlying cause; determining the underlying cause can help direct treatment and management. Regards Dr Callum Turner DVM
Add a comment to Brewster's experience
Was this experience helpful?
Frank
Australian Shepherd Lab mix
9 Years
0 found helpful
is ple more often caused by an autoimmune thing or more by cancers and the other cause I've read about. I have one vet saying one thing and another saying the opposite. They both stand by what they are saying and basically just short of the other is wrong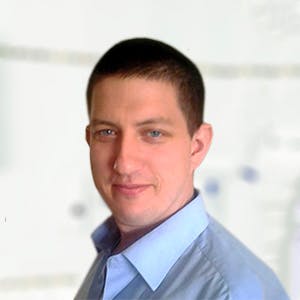 3318
Recommendations
There are a few different types of protein losing enteropathy with the condition being an umbrella term for a few different conditions which causes intestinal protein loss some of which may be primary conditions or secondary conditions; conditions causing protein losing enteropathy include lymphangiectasia, inflammatory bowel disease, intestinal cancer, gastrointestinal ulceration, fungal infections and gastrointestinal parasites. Without examining Frank, I couldn't say which specific cause is causing the protein losing enteropathy as either of your Veterinarians may be correct. Regards Dr Callum Turner DVM https://wagwalking.com/condition/protein-losing-enteropathy-ple https://wagwalking.com/condition/intestinal-tract-disease-lymphangiectasia
Add a comment to Frank's experience
Was this experience helpful?
Brewster
Beagle
9 Years
1 found helpful
What is the reason for feeding low fat kibbles for dogs with PLE?

Isn't there a disconnect between hydrolyzed protein with its high fat % of 12%?

Could I feed cooked eye white (without the yellow yolk) to increase the protein intake?

Hopefully in the near future, once the blood count is normal
(for all blood components) could I feed him with a normal
kibble say 9-10% fat (not low fat and not high fat kibbles). I do not want to discard a large supply of normal kibble that I had purchased.

Thanks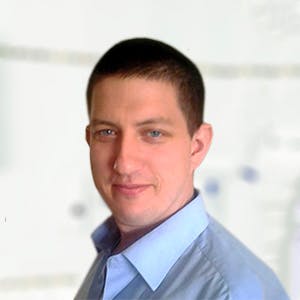 3318
Recommendations
Dietary fat restriction has shown positive results in clinical tests in dogs with intestinal lymphangiectasia (see second link below) as well as other types of protein losing enteropathy (there is more than one type); prescription low fat diets have fat content between 3.5% and 8.5% depending on the company, hydrolysed diets have fat content between 10% and 17% depending on the manufacturer (Purina HA has the lowest I believe - see the first link below). In place of a commercial diet, a boiled turkey and rice diet (one-third turkey, two-thirds rice) has been shown to be beneficial too. The most important aspect of a hydrolysed protein diet is its digestibility and the easy absorption which is why it is used over other diets, high fat diets affect the lymphatic system and may aid the loss of protein; a balance has to be found between the protein content and fat content to be overall beneficial to the patient. In short, a regular dog food wouldn't be as beneficial as a hydrolysed diet. Regards Dr Callum Turner DVM
www.purinaveterinarydiets.com/media/1154/50174-6_gi_tradecolumn_dec.pdf
www.ncbi.nlm.nih.gov/pmc/articles/PMC4238835/
http://todaysveterinarypractice.navc.com/acvn-nutrition-notes-nutritional-management-of-chronic-enteropathies-in-dogs/
Add a comment to Brewster's experience
Was this experience helpful?
Golden Retriever
3 Years
thank you vetary for helping with my goldens issue. He had slowly sotpped eating and was making us nervous because he was losing weight. Our vet ran test after test and finally assumed PLN (which we brought up early on along with a few others). Molly is on ACE inhibitors and the treatment $$ is well worth it. Doctor says she'll have more than a few years left with the fam.
Dog
My 7 year old Golden has been diagnosed with this condition. She is on all the meds described about but we have been having a very hard time getting her to eat. If she doesn't start to eat better soon I'm concerned for her future. At this point her being with us "a few more years" would be a God send. Her condition seemed to be brought on by a Lyme disease infection which is also being treated.
Labrador Retriever
3 Years
Our daughter's dog was diagnosed with this horrible condition last month. His name is Lucky but he is not lucky as far as his health goes because the vet said he won't be around much longer. He may have had it since birth and nobody noticed until it got bad enough to cause symptoms. The symptoms were not that bad, just vomiting and diarrhea sometimes. It started getting bad 6 weeks ago when Lucky started sleeping all the time and not eating. She never noticed that he was not urinating much because the kids would just let him out and figured he was doing his business. The vet said he could not find the cause and figured it was hereditary. Lucky is on a few medications but he is not doing much better. The advice I would give anyone reading this is this: If you are reading this you must have a feeling there is something wrong with your dog. Don't ignore it! Take your dog to the vet now! If we had gotten Lucky there sooner he could have been treated and may have had a better outcome.
Labrador Retriever
4 Years
My Labrador Freddy is usually full of energy and difficult to keep up with. About a month ago I changed his dog food and I noticed ever since then he has slowed down and vomits on occasion. The frequent vomiting has caused him to lose weight and now he doesn't want to eat at all. I just changed back to his original dog food, but it doesn't seem to be helping. I got so concerned I took Freddy to the vet office yesterday and he was diagnosed with protein losing nephropathy. The vet even took an ultra sound to see if there were any clots or stones in Freddy. Surprisingly, the vet told me that Freddy developed this condition due to a food intolerance and allergy. I was shocked! I told the vet I had tried a new dog food because I thought he would like the flavor better, instead of eating the same old thing all the time. I really had my best intentions for Freddy. But now the doctor told me to provide a specific diet that is void of the allergen and he is trying to do everything he can to treat Freddy. I can't believe this happened!
Maddy
Wire Fox Terrier
10 Years
I have a wire fox terrier at the age of ten. Diagnosed with PLN at the age of two. She was given 6 months to live. As you can see, there is hope for a longer and happy life for our furry friends. I did my best to make home-cooked meals and avoid the allergens that cause her system distress and I found a SPECIALIST. Not an ordinary vet. In my experience, ordinary veterinarians lump PLN dogs into the category of "chronic kidney disease" and in my opinion, they are not the same and should not be treated the same. My dog has been on benazepril and losartan and compounded aspirin for years. I did not lower my dogs protein levels until we had a larger UP:Cr level and was able to bring it back down with a diet that suited her. It was specific to her needs and individualized for her. We did this by trial and error. It takes a lot of effort and commitment, but I believe that this dog was put in my care for a reason. That is the whole key, my friends. Finding someone who believes that your dog is specific and has individual needs and that they are willing to work with you in finding answers. My dog has three nodules in her spleen also that they believe are blood clots and has had them for 8 years. Unchanged. She has two larger adrenal glands (nonfunctioning). She has two cruciate ligaments torn, one in each knee. She has a slipped disk in her lower back and one in her neck. Yes, she is on pain medications, but she is still happy and shows good quality of life. Be diligent in finding the right medications for your dog too. Find a specialist that is willing to try other options if your dog does not tolerate what they suggest. Good luck to you all. It's a long and difficult road, but it can be manageable to a certain point. It's just a lot of work but its worth it to me.
Whippet
4 Years
whippet 3 years of age , Vet states she may have protein losing nephropathy as she has creatine protein ration of 4.5 and wants to wait two weeks and do same test over a three day period, urine sample each day. She is also on pottasium bromide for epilepsy since dec 2015, first found epilepsy seizure in sept 2015. Her protein count in urine was 3 and 8 ph. Will be 5 years old mid june. In meanwhile I bought wet dog food for dogs with renal problems and omega 3 vitamin pills until and hopefully in two weeks when more testing done this will have helped
Nora
Brittany (Spaniel)
10 Years
Our 8 year old female Brittany was diagnosed with PLN in March 2014. Our vet told us it was a genetic disorder that would likely claim her life within a year. I had taken her to the vet for her incontinence. But when her urine was tested, that's where they found the high levels of protein in her urine. Further testing was done and that's when the PLN diagnosis was made. The vet prescribed Benazepril twice a day and 1 tsp of Omega 3 oil. Our girl is now 10 years old and still going strong. She shows no signs of the disorder and her last tests were normal. Her Benazepril costs us $7 month at CVS pharmacy. I order her Welactin Omega 3 on Amazon. We're hopeful our girl has lots of good life left in her in spite of her diagnosis.