Aspiration Pneumonia in Dogs
Aspiration Pneumonia in Dogs
Veterinary reviewed by: Michele K.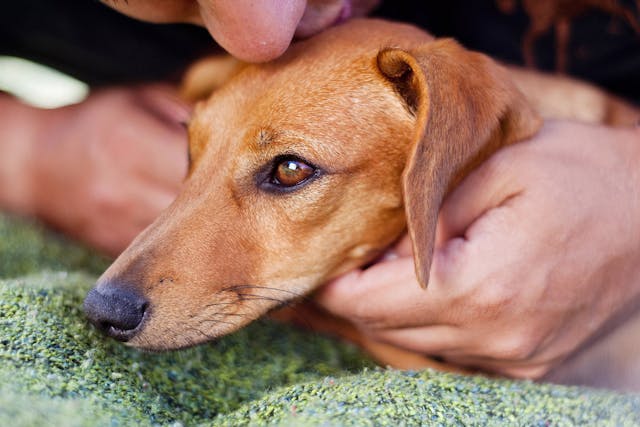 Veterinary reviewed by: Michele K.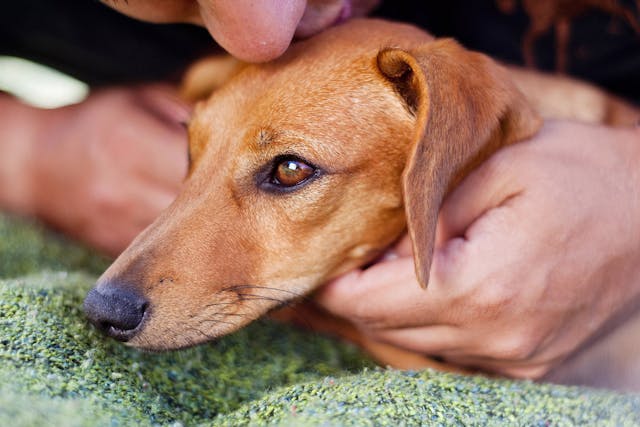 What is Aspiration Pneumonia?
Aspiration pneumonia is a condition in which the lungs become inflamed due to inhalation, or aspiration, of a foreign substance. This usually occurs after a dog vomits and inhales a portion of the regurgitated material, and it happens more commonly in young puppies. Preventing aspiration pneumonia is easier than treating it, but if notice your dog having difficulty breathing soon after vomiting, contact a veterinarian right away.
Aspiration pneumonia occurs when a dog inhales a foreign substance, leading to a bacterial infection in the respiratory tract. The severity and sharpness of aspiration pneumonia depends on the extent of the inflammation, as well as on any underlying conditions that may have caused the vomiting. Aspiration pneumonia can be life-threatening, especially if it is severe enough to restrict the flow of oxygen.
Aspiration Pneumonia Average Cost
From 114 quotes ranging from $300 - $6,000
Symptoms of Aspiration Pneumonia in Dogs
The signs of aspiration pneumonia include:
Difficulty breathing
Tachypnea, or rapid breathing
Rapid heart rate
Wheezing or coughing
Fever
Loss of appetite
Lethargy
Top
Causes of Aspiration Pneumonia in Dogs
In the majority of cases, pneumonia is caused by a bacterial infection. Aspiration pneumonia occurs when a dog inhales fluid or other materials into the respiratory tract, leading to inflammation in the airways. Though a dog may inhale foreign material when vomiting, the act of vomiting itself does not directly lead to aspiration pneumonia. The condition only occurs when regurgitated materials are inhaled, which may be made more likely by a variety of reasons, including:
Disease, such as laryngeal paralysis or inflammation of the esophagus
Deformity, such as a cleft palate
General anesthesia
Presence of a feeding tube
Aspiration pneumonia is easier to prevent than to treat. Most veterinarians will recommend that a dog fasts prior to surgery to minimize the risk of regurgitation during anesthesia. When administrating oral medication, make sure that the medicine is given only at the speed that your dog can swallow to prevent inhalation into the respiratory tract. Young puppies, as well as dogs that are fed with a feeding tube, are at higher risk of developing the condition.
Top
Diagnosis of Aspiration Pneumonia in Dogs
When you bring your dog to the veterinarian, be prepared to provide information about your dog's signs and recent activity. The veterinarian will need a complete history in order to better diagnosis your dog's condition. If your dog has vomited or regurgitated recently, let the veterinarian know, as many of the clinical signs associated with aspiration pneumonia are nonspecific. Knowing that your dog may have inhaled a foreign substance will help determine the necessity of a chest radiograph.
The veterinarian may perform several tests, including a physical examination and blood work, as part of the initial visit. This may help eliminate the possibility of other conditions, though aspiration pneumonia itself is typically diagnosed with thoracic radiography. A chest X-ray can confirm the presence of inflammation in the lungs. If your dog is stable enough, fluid can be taken from the lungs with a tracheal wash or endotracheal lavage, which will identify the bacteria present in the respiratory tract.
Top
Treatment of Aspiration Pneumonia in Dogs
Treatment for aspiration pneumonia contains several components, the majority of which are focused more on support than on addressing the condition itself. Antibiotics will be administered to fight any bacterial infection present, with broad spectrum medication given in cases where a culture could not be obtained. Depending on your dog's condition, the veterinarian may recommend different treatment, with potential components including:
Fluid therapy - Proper hydration keeps the airway moist and encourages coughing, which helps remove pus and mucus from the respiratory tract.
Oxygen - In more severe cases, oxygen therapy may be needed to ensure that your dog is receiving enough air.
In some cases, your dog will need to be hospitalized until he is stable enough to transition to homecare. If there is an underlying cause for the aspiration pneumonia, such as a cleft palate or a tumor, that condition will also need to be addressed in order to prevent a reoccurrence of pneumonia. The prognosis for aspiration pneumonia is generally good but varies depending on the cause of the vomiting.
Top
Worried about the cost of Aspiration Pneumonia treatment?
Pet Insurance covers the cost of many common pet health conditions. Prepare for the unexpected by getting a quote from top pet insurance providers.
Recovery of Aspiration Pneumonia in Dogs
Once your dog has been released from the hospital, you will need to keep him quiet and calm during the recovery period. Be sure to outfit an area for your dog to rest comfortably, and make sure he has access to fresh water. You will need to monitor your dog's cough, as well as watch for any changes in other clinical signs.
Depending on the extent of the pneumonia, you may need to bring your dog back to the veterinarian for a follow-up exam. The veterinarian may wish to conduct another chest radiograph to ensure that the inflammation is resolving and that your dog is recovering properly. If the vomiting was caused by an underlying condition, you might need to address the cause so that the aspiration pneumonia does not recur.

Aspiration pneumonia in dogs can be expensive to treat. To protect your dog and yourself in case of an accident or emergency, start searching for pet insurance today. Wag!'s pet insurance comparison tool lets you compare plans from leading companies like PetPlan and Embrace. Find the "pawfect" plan for your pet in just a few clicks!
Top
Cost of Aspiration Pneumonia in Dogs
Each case of aspiration pneumonia is different as each can have a different cause. If there are any underlying causes of the vomiting (i.e. cleft palate, tumor etc.) then the cause would be treated as well. The veterinarian may prescribe antibiotics in order to treat the aspiration pneumonia if infection presents itself. Antibiotics can cost anywhere between $50 and $150. Fluid therapy may be administered if your dog is severely dehydrated from the vomiting. Your dog may also need oxygen support which can cost $120 to $140. The veterinarian may need to hospitalize your dog for observation and to ensure your dog is progressing. If your dog is  hospitalized, the total cost of the above treatment options can run between $500 and $2000. However, without knowing the cause, it is difficult to know the complete total cost.
Top
Aspiration Pneumonia Average Cost
From 114 quotes ranging from $300 - $6,000
Top
Aspiration Pneumonia Questions and Advice from Veterinary Professionals
chi
Thirteen Years
12 found helpful
12 found helpful
I took her to the vet today. She has aspiration pneumonia. I was charged $369 for 3 xray views and 28 62.5mg Claxamox. To get bloodwork would have cost an additional $190. The veterinarian told me it would be at least $2k for a 2-dsy stay, or take her home. I brought her home. He told me to give her Clavamox every 12 hours. Do you have any advice for me, for the home treatment? I'm going crazy.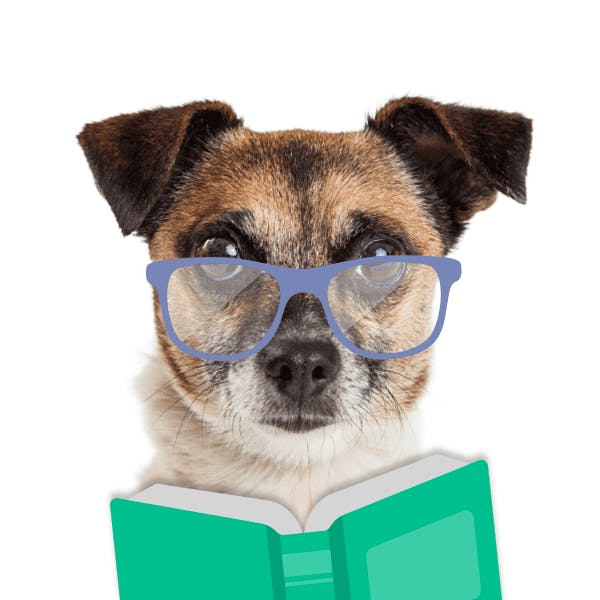 Dr. Linda S. MVB MRCVS
12 Recommendations
I'm sorry to hear she is so unwell. Unfortunately those with aspiration pneumonia can be quite unwell and, in my experience, tend to benefit most from supportive care including intravenous fluids, oxygen and syringe feeding. At home, ensure she is warm and comfortable. Offer food and water frequently. Offer extra tasty, warm food and be prepared to syringe food if she refuses it. Ensure the air is clear from dust, smoke, cooking fumes etc Wishing her a speedy recovery.
Dec. 21, 2020
Was this experience helpful?
Pit Bull
One Week
4 found helpful
4 found helpful
My new born pup onky a few days old has boogers coming out of his noise. Is something wrong with him he is breathing fine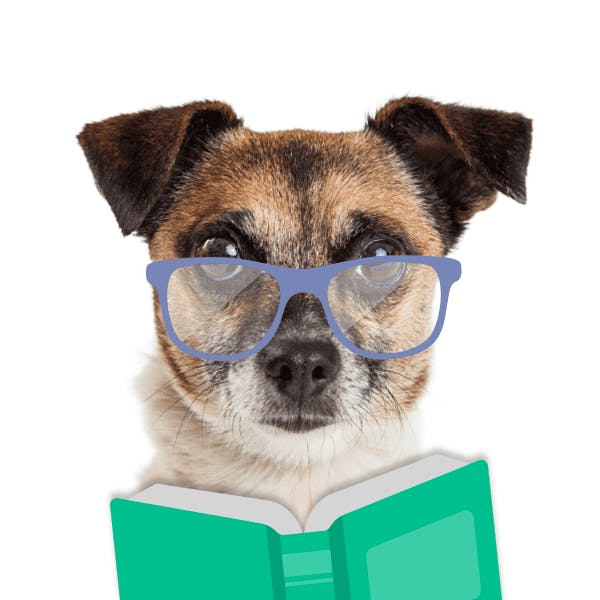 Dr. Linda S. MVB MRCVS
4 Recommendations
Hi there, you are through to Dr Linda. It isn't normal to have nasal discharge at this age. If the discharge is yellow/green this could indicate an infection. One possibility would be an aspiration pneumonia which can occur when milk has gone down the wrong tube. This is more common in pups with cleft palate. A vet check would be best, just in case. Discharge can be gently cleaned with warm, wet cotton wool.
Dec. 6, 2020
Was this experience helpful?
Aspiration Pneumonia Average Cost
From 114 quotes ranging from $300 - $6,000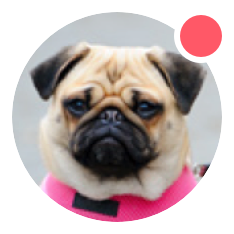 Need pet insurance?