What is Aspiration Pneumonia?
Aspiration pneumonia is a condition in which the lungs become inflamed due to inhalation, or aspiration, of a foreign substance. This usually occurs after a dog vomits and inhales a portion of the regurgitated material, and it happens more commonly in young puppies. Preventing aspiration pneumonia is easier than treating it, but if notice your dog having difficulty breathing soon after vomiting, contact a veterinarian right away.
Aspiration pneumonia occurs when a dog inhales a foreign substance, leading to a bacterial infection in the respiratory tract. The severity and sharpness of aspiration pneumonia depends on the extent of the inflammation, as well as on any underlying conditions that may have caused the vomiting. Aspiration pneumonia can be life-threatening, especially if it is severe enough to restrict the flow of oxygen.
Symptoms of Aspiration Pneumonia in Dogs
The signs of aspiration pneumonia include:
Difficulty breathing
Tachypnea, or rapid breathing
Rapid heart rate
Wheezing or coughing
Fever
Loss of appetite
Lethargy
Causes of Aspiration Pneumonia in Dogs
In the majority of cases, pneumonia is caused by a bacterial infection. Aspiration pneumonia occurs when a dog inhales fluid or other materials into the respiratory tract, leading to inflammation in the airways. Though a dog may inhale foreign material when vomiting, the act of vomiting itself does not directly lead to aspiration pneumonia. The condition only occurs when regurgitated materials are inhaled, which may be made more likely by a variety of reasons, including:
Disease, such as laryngeal paralysis or inflammation of the esophagus
Deformity, such as a cleft palate
General anesthesia
Presence of a feeding tube
Aspiration pneumonia is easier to prevent than to treat. Most veterinarians will recommend that a dog fasts prior to surgery to minimize the risk of regurgitation during anesthesia. When administrating oral medication, make sure that the medicine is given only at the speed that your dog can swallow to prevent inhalation into the respiratory tract. Young puppies, as well as dogs that are fed with a feeding tube, are at higher risk of developing the condition.
Diagnosis of Aspiration Pneumonia in Dogs
When you bring your dog to the veterinarian, be prepared to provide information about your dog's symptoms and recent activity. The veterinarian will need a complete history in order to better diagnosis your dog's condition. If your dog has vomited or regurgitated recently, let the veterinarian know, as many of the clinical signs associated with aspiration pneumonia are nonspecific. Knowing that your dog may have inhaled a foreign substance will help determine the necessity of a chest radiograph.
The veterinarian may perform several tests, including a physical examination and blood work, as part of the initial visit. This may help eliminate the possibility of other conditions, though aspiration pneumonia itself is typically diagnosed with thoracic radiography. A chest X-ray can confirm the presence of inflammation in the lungs. If your dog is stable enough, fluid can be taken from the lungs with a tracheal wash or endotracheal lavage and cultivated, which will identify the bacteria present in the respiratory tract.
Treatment of Aspiration Pneumonia in Dogs
Treatment for aspiration pneumonia contains several components, the majority of which are focused more on support than on addressing the condition itself. Antibiotics will be administered to fight any bacterial infection present, with broad spectrum medication given in cases where a culture could not be obtained. Depending on your dog's condition, the veterinarian may recommend different treatment, with potential components including:
Fluid therapy - Proper hydration keeps the airway moist and encourages coughing, which helps remove pus and mucus from the respiratory tract.
Oxygen - In more severe cases, oxygen therapy may be needed to ensure that your dog is receiving enough air.
In some cases, your dog will need to be hospitalized until he is stable enough to transition to homecare. If there is an underlying cause for the aspiration pneumonia, such as a cleft palate or a tumor, that condition will also need to be addressed in order to prevent a reoccurrence of pneumonia. The prognosis for aspiration pneumonia is generally good but varies depending on the cause of the vomiting.
Recovery of Aspiration Pneumonia in Dogs
Once your dog has been released from the hospital, you will need to keep him quiet and calm during the recovery period. Be sure to outfit an area for your dog to rest comfortably, and make sure he has access to fresh water. You will need to monitor your dog's cough, as well as watch for any changes in other clinical signs.
Depending on the extent of the pneumonia, you may need to bring your dog back to the veterinarian for a follow-up exam. The veterinarian may wish to conduct another chest radiograph to ensure that the inflammation is resolving and that your dog is recovering properly. If the vomiting was caused by an underlying condition, you might need to address the cause so that the aspiration pneumonia does not recur.
Cost of Aspiration Pneumonia in Dogs
Each case of aspiration pneumonia is different as each can have a different cause. If there are any underlying causes of the vomiting (i.e. cleft palate, tumor etc.) then the cause would be treated as well. The veterinarian may prescribe antibiotics in order to treat the aspiration pneumonia if infection presents itself. Antibiotics can cost anywhere between $10 and $40. Fluid therapy may be administered if your dog is severely dehydrated from the vomiting. Fluid therapy usually costs between $40 and $72 per treatment. Your dog may also need oxygen support which can cost $120 to $140. The veterinarian will need to hospitalize your dog for observation and to ensure your dog is progressing. If your dog is only hospitalized for the day then it may only cost $40-$55. However, it may cost between $67 and $75 for additional days. The total cost of the above treatment options can run between $210 and $395. However, without knowing the cause, it is difficult to know the complete total cost.
Aspiration Pneumonia Questions and Advice from Veterinary Professionals
Ivvy
Chihuahua
14 Years
1 found helpful
I'm mostly asking out of anxiety as I've recently lost one of my other dogs to an unrelated issue, but today I gave my elder chi some of her probiotics which is a dust, she missed it yesterday (which for what it's for is nothing major) so wanted to make sure she got it today. She was fed without my knowledge so decided to give it to her dissolved a bit of liquid, didn't think it'd be bad since it was given in small squirts from a syringe used for liquid medication by mouth, I did a little at a time so she wouldn't choke.

Though it dawned on me after that could this way trigger aspiration pneumonia? If so, how long would it take until symptoms appear? From the time I'm typing this she gotten it approx 3hrs ago, she only shown some congestion but may be just her allergies as she always had that.
She's eating, breathing normal, urinating, etc. Though she feels a little warm.

I'm mainly asking how long should I "watch over" her? She has a vet appointment in 11days for some unrelated blood test/check up.
But as said with anxiety I'd just want to know when would possible symptoms show.


Sorry if asking this is silly, she's a therapy dog to help me with such problems (the anxiety, etc) So it's like a bad cycle at the moment.
I agree with Marina and Megan, my dog just went through this....heading out to pick her up this evening and it set me back $3000....HOW did the person writing this article come up with that amount....please send the name of your vet, even with a return airline ticket to wherever it is, it would have been cheaper than what I paid!
My girl had a c-section last night. This morning she was having trouble breathing and I took her in. My vet took xrays and said she had some fluid in her lungs and sent me to AVETs animal hospital in Monroeville, Pennsylvania. She went down hill quickly and I thought she was going to die before we could get her to the hospital. Vet thinks she has aspirational pneumonia. For only 1 day of oxygen treatment and IV meds, they quoted me 3,000. They said it won't be enough to treat her. She couldn't say how many days but she ventured a guess of 4-5 days. I'd like to know what vet is providing care at the rates that this article mentions because what they are charging is obscene and immoral.
My 11 month old bulldog is going through this now, it's very distressing to watch him vomiting uncontrollably and not been able to breath properly..... also my bank account is in shock lol....$1000.00 to start with , weekly checkups and two weekly xrays .... first month supply of antibiotics with i think set me back $500 ... but he's wortb every cent.
Add a comment to Ivvy's experience
Was this experience helpful?
Elliot
French Bulldog
17 Weeks
0 found helpful
He started with an occasional cough and then it seemed to get worse , he has been coughing up tons of phlegm and looks uncomfortable and it is getting worse , at first I thought kennel cough but now I'm worried it's aspiration , it's been about a week now , some days he seems like he's getting better then the next he's the opposite .
He still eats and drinks good, playful , but also sleeping a lot if he can from all of the coughing .
Are there any replies to these comments?
My 15 month dog ended up in the Animal hospital with pneumonia. I was back and forward to vets who said Kennel Cough. We are into the 3rd week and he is in antibiotics and steriods. He is really lethargic and depressed but the hacking and phlegm has stopped. Hoping to see an improvement to his energy soon. He is just sleeping all the time.
Add a comment to Elliot's experience
Was this experience helpful?
Bentley
French Bulldog
12 Weeks
0 found helpful
My French Bulldog is 12 weeks old & this morning when i got him out of bed he vomited. He then vomited another 3 times while getting him ready for the vet. The vet has examined him & said that he has fluid in his lungs which could be from aspiration of his vomit. Firstly i don't know why he was vomiting. We feed him kibbles with greek yogurt & i think it is possible the greek yogurt may have been off or left out too long. What are the treatments if he has aspiration from this ?
Add a comment to Bentley's experience
Was this experience helpful?
Bubba
Dachshund
5 Years
0 found helpful
Has Symptoms
Lethargy, vomiting, throat tightens
Bubba has been gradually getting worse with starting to cough and his throat tightens up and he expels his food and water. Dr gave him xray and ct to check for masses but came back with partial paralyzed esophagus and aspirated pneumonia. We are looking into getting him a baileys chair in the meantime we are giving him his food on a step up spot in the house to elevate his upper body. Is there any other advice to help manage his situation? Or any communities we can discuss this issue with other owners in this position
Add a comment to Bubba's experience
Was this experience helpful?
Susie
English Bulldog
5 Months
0 found helpful
Our 5 months old english bulldog is now in hospital with a chance of having aspiration pneumonia.
2 weeks ago she stopped taking meds for bronchitis and everything was fine for next 10 days. Few days ago she started having bad cough again and she kept vomiting and we went to vet. She got some shots and started going for few hours hospitalization for drips, oxygen therapy and a nebulizer but we couldnt see any imrprovement. She seemed to better last evening but this morning she got way worse with very loud breathing. Now she needs to stay in hospital for more oxygen and nebulization. We are really affraid about our little baby and wandering what else would be good to check in this case?
We already know her trachea is not wide enough.
Add a comment to Susie's experience
Was this experience helpful?
Patsy
Pomeranian
1 Year
0 found helpful
My dog eats her food (in a slow feeding bowl). As I live in an apartment, when my neighbors come home she hears it and barks even when she has food in her mouth. When this happens she coughs then acts completely normal; she is still eating, drinking, and playing. She has done this maybe 2 other times. I am worried that she could have aspirated her food or will in the future. How would I know if she did aspirate? Would she be coughing more right away?
Add a comment to Patsy's experience
Was this experience helpful?
Patsy
Pomeranian
1 Year
0 found helpful
My dog barks while she has food in her mouth because she hears my neighbors coming in. After she barks she always coughs because she's doing it with food in her mouth. She acts completely normal afterwards; plays, eats, and drinks. I'm worried that she could of aspirated her food. If she's acting fine and not coughing should I be worried?
Add a comment to Patsy's experience
Was this experience helpful?
Buckeye
Daschund
8 Years
-1 found helpful
Hi!

So my 8 year old dachshund has been through a lot the last week. On Memorial Day he woke up puking non stop took him to the vet they hospitalized him for 24 hours diagnosed him with pancreatitis but said they didn't know if it was secondary or primary. He seemed to be doing better Tuesday night and all day Wednesday. Well I get off work and my husband said he puked a lot again, he cleaned it up and within 15 minuets from him leaving and me getting home he puked everywhere again. Wasn't interested in food or water.. my husband took him to the vet they gave him for fluid and another prescription. Well he was okay when I left for work he was just laying around which was to be expected because he has pancreatitis. I got a call Thursday night that my dog was drooling an un Godly amount, he flooded our bathroom. My husband took him to the vet where they did an ultrasound and x ray seen something blocking his small intestine. They did surgery which was a success, but before surgery he regurgitated and after they extubated him he aspirated. He was put on oxygen and was monitored. Once the pain meds wore off and anesthesia he came too. Still on oxygen he was in the hospital from Friday morning at 2am where they did surgery until 600pm Saturday he was off oxygen all Saturday and Friday night. They let him go home with us, he is on 5 different medications. Tramadol, gabapenten for pain something for nausea and 2 antibiotics. Well since he's feeling better he's noticing his pain medicine and all medicine in his food.. he will dig around and not eat his food, we tried bread, peanut butter, crushing his medicine up nothing. I stuck them in his mouth held it shut but he spits them out or will cough them up.. He also drools a lot when he doesn't Take these wiTh food which I can see why because the coding in them. My question is I Gave them to him a little after 9, he drooled a lot and I mean a lot. Just a little bit ago it's like he Regurgitated his drool, I'm worried he aspirated it. I just woke him up to find him with a lot of drool. I was able to get him up he walk in kitchen drank his waTer walked back. He doesn't seem to have a increase HR or rapid breathing actually looks better than Before.. how soon would signs show if he aspirated?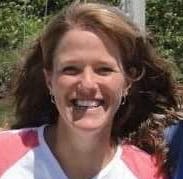 1611
Recommendations
It is unlikely that Buckeye aspirated from the drooling around his medication, as he is fully able to swallow. I'm sorry that he is having such a hard time! You may be able to call your veterinarian at this point and see if he still needs to be on all of his medications, since he seems to be improving - they may be able to make your life easier if some of them can be discontinued.
Add a comment to Buckeye's experience
Was this experience helpful?
Fiend
Great Dane
2 Years
2 found helpful
Medication Used
Clavamox antibiotic- oral
My dog vomited up live round worms in the middle of the night 11/20-21. I immediately started him on diatomaceous earth because montgs of vet treatments when he was a puppy, it was the only thing that finally got rid of his worms. He was lethargic through the day Monday, but still ate, drank, and eliminated normally, vomiting a few times. Tuesday, he didn't want to eat at all, and vomited a lot of bile. He wanted to drink plenty, but in order for him to keep it down, I had to limit him to an ounce or two, several times an hour.

By Tuesday evening he took a bad turn, couldn't keep even small amounts of water down, and was visibly dehydrated. He also started breathing very strangely, sounded like Darth Vader. Deep, slow, loud breathing through his nose, with long pauses between.

Wednesday morning, I got up early so we could be at the vet as soon as they opened. The dog had yellow-green mucus coming from his nose, and by the time we arrived at the vet, the mucus had turned bloody.

He was given subcutaneous fluids, treated with Strongid, got Panacure to take home, as well as a prescription for Clavamox. He perked up a little for a couple hours. He still refused food, but has been abke to drink more. He's only thrown up the water a couple times today. He was so weak last night, I wasn't sure he'd live through the night. I'm very scared that he has aspirated one of the worms. If he did, will the worming meds get into his whole system and kill them? Will the antibiotics take care of an infection caused by aspirating a worm?

5 days ago, this was a happy, bouncy, muscular, shiny coated, bright eyed puppy. Now he looks like he's been starved while living on the streets.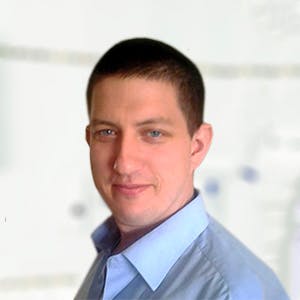 3320
Recommendations
It is possible that worms were aspirated but we would expect a more violent cough with retching more often to try and clear the worm; more likely is that some stomach fluid is irritating his respiratory tract. The anthelmintics are systemic and will cover the lungs too and the antibiotics are broad spectrum and would treat most common bacteria that may be present. Diatomaceous earth is becoming a popular alternative (with some positive scientific literature supporting it) for parasite control; I would however also recommend treating with a prescription parasite medication to cover all bases. In order to get him to eat, mix some wet food with water (or mix dry food with water) until you get a runny semi liquid (like milkshake) and using a syringe feed him bit by bit letting him lick it up. If he keeps loosing body weight and is vomiting water back up, he may require hospitalisation for stabilisation with intravenous fluids and supportive therapy. Regards Dr Callum Turner DVM
$2,800 for a two night stay for my 10 pound dachshund. She now has it again, but not staying. She is home with us. Her O2 levels were good so it was only $400 for a visit, I wish what the article above Says about the cost of hospitalization for your pet for this was that price it's way off
Add a comment to Fiend's experience
Was this experience helpful?
Violet
Peke mix
14 Years
0 found helpful
Has Symptoms
Coughing, wheezing, lethargy
Last night I came home and my 14 yr. old Peke mix was acting lethargic and was coughing and wheezing. A few hours before that, she had been fine. Took her to the after hours vet and was diagnosed with aspiration pneumonia after examination and chest xray. She was put on 2 antibiotics and brought home. She had 1 more episode of coughing, but then stopped and the wheezing stopped. About 5 hours after getting her first dose of antibiotics, she vomited up her supper contents, but still no more coughing or wheezing. I've been giving the antibiotics as advised. She is not her normal happy self, but rather slow moving and tired. I think this is probably due to her antibiotics (Clavamox and Enrofloxacin), but if she truly had aspiration pneumonia would the coughing and wheezing have stopped that fast? She had no fever when at the vet and had pink gums. Just the xray and exam were the result of the diagnosis. I take her back tomorrow for a recheck, but just have doubts that this was really aspiration pneumonia or is something else going on? Thoughts??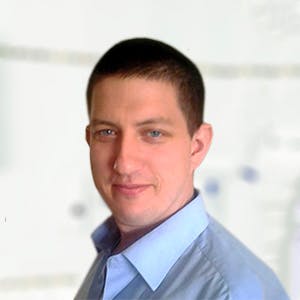 3320
Recommendations
Without examining Violet myself I cannot confirm or alter a diagnosis made by another Veterinarian who has performed an in person examination; however, vomiting is a potential side effect of both antibiotics which have been prescribed. Sudden improvement is not expected with aspiration pneumonia, but again without examining Violet myself I cannot really comment. Regards Dr Callum Turner DVM
Add a comment to Violet's experience
Was this experience helpful?
Survivor
Chihuahua
23 Days
0 found helpful
Has Symptoms
Green mucus in eyes, and wet sniffling
Hi, I have a 23 day old blue Merle Chihuahua, male, who has had reoccurring constipation, he has developed conjuvitis, with green mucus coming out of both eyes, and I just fed him and he had some milk come out of his eyes and keeps whining. I don't know what to do? Please help!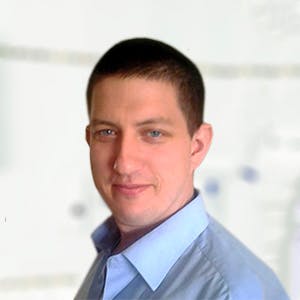 3320
Recommendations
There is no question that you need to visit a Veterinarian as soon as possible; without examining Survivor I cannot start to determine a cause. However, a palate defect may explain some or all of these symptoms; your Veterinarian will examine inside the oral cavity to look for any defects and will prescribe the appropriate treatment or may recommend surgery. There is nothing over the counter which will help with this. Regards Dr Callum Turner DVM
Add a comment to Survivor's experience
Was this experience helpful?
Maia
Border Collie
14 Months
0 found helpful
Hello,
My 14 month old Border Collie bitch was the healthiest little dog ever, very active, smart and energetic. She was spayed on the 4th of May and was recovering well at home until Tuesday the 8th when she has lost her appetite and her temperature has spiked to 40*C. After a visit to the vet she was sent home with metacam and some antibiotics. She went for a check up the next day and was admitted for supportive fluid care as her temperature went up to 41*C. She was released back home after 24h with different antibiotics but was vomiting all night. She was then admitted back into in patient care for 5 nights. She had a abdominal ultrasound and x rays, the only thing which was found was some changes in her lungs. She was released home again on Friday the 25th of May with a new type of antibiotic. She was recovering fine, went back to being her crazy self and had a great appetite until Tuesday the 22nd. She is now back to 40.6*C temperature, no appetite and much worse caught and added heavy breathing (her breathing was ok up to now). My vet practice (which is an Animal Hospital and is meant to be the best one in the area) is currently unable to tell me what is actually wrong with the dog and therefore the treatment isn't exactly working. We are so worried as she was the healthiest, happiest pup and now is in a quite serious situation with no answers.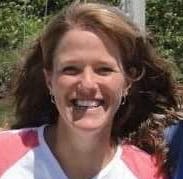 1611
Recommendations
I'm sorry that that is happening to Maia. Without seeing her, I cannot add anything to what your veterinarian is already doing, other that to say that a trans tracheal wash may help to identify the source of the problem in her lungs, if that is where the problem seems to be centered. I hope that she is okay.
Add a comment to Maia's experience
Was this experience helpful?
Toby
Shihpoo
10 Days
0 found helpful
Our 10 year old shihpoo has been sick for 5 days now, he was vomiting constantly for 2 days every time he drank water. He was hospitalized 2 days ago for 24 hours and they diagnosed him with megaesophagus, and because of the vomiting, he caught aspiration pneumonia. He was able to breathe by himself and so the hospital allowed us to take him home. He is having trouble walking and his front paws give out often. We were told to feed/drink in an upright position because of the megaesophagus, but even when doing this he is still regurgitating the water back up. He is very uncomfortable always trying to walk around and move but then he falls. He is extremely lethargic and coughs most of the day. We were told to take him in a steamy room and do coupage to help loosen the fluid, but this seems to drain him. He is on 3 different antibiotics which we can get in him with a pill pocket, but isn't interested in food, and wants water, but regurgitates it when he has it. Do you have any advice to help us?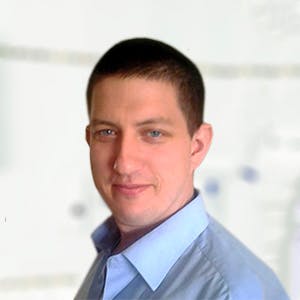 3320
Recommendations
Five days is still early in treatment and it will take time to find the best way to feed Toby and find what works; feeding and placing water on stairs is normally good since it puts everything in a downward position but Bailey Chairs are the best. Food and drink should be given in small portions and bowls which slow down eating and drinking should be used since fast eating may exacerbate the condition. Regards Dr Callum Turner DVM
Dr. Turner: Why didn't you ask if the dog had been tested for MG?
The "falling down" symptom sounds like acquired Myasthenia Gravis, which Megaesophagus can occur with. Aspiration Pneumonia can occur with Megaesophagus.
Add a comment to Toby's experience
Was this experience helpful?
Levi
Spoodle
4 Months
0 found helpful
Our 4 month old spoodle aspirated water after his 1st bath when we picked him up from the breeders. We took him to the vet and they have diagnosed aspirational pneumonia and is now on 10 tablets a day including 3 different antibiotics, bisolvin chesty to break up the cough and a diuretic. He is drinking a lot but is very lethargic and has a wet cough. Is the diuretic a good idea? What is the prognosis in a pup? Thank you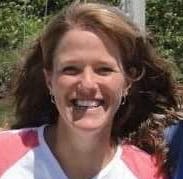 1611
Recommendations
Without seeing Levi, or his x-rays, or being able to examine him, I cannot comment on his medications, or his prognosis, unfortunately. Since his veterinarian has seen him, and knows his specific condition, these would be great questions to ask of them. They will be able to give you an idea as to how he may recover - if the fluid is cleared from his lungs, and infection is controlled, he should be able to recover.
Add a comment to Levi's experience
Was this experience helpful?
Diesel
Blue Heeler
6 Weeks
0 found helpful
I have a 6 week old blue heeler and yesterday he snuck out our door and fell in our tiny coy pond! He was drowning when I snatched him out. Yesterday was a rough day for him, but he seems to be doing great, however I have noticed every once and while with heavy play he has a cough.( like he is still trying to get water out) The event took place 14 hours ago. Should I be worried he has pneumonia? When this took place he had rapid breathing and he vomited water and occasionally through out the day he coughed out a little bit of water as well! This was a very scary time for our family.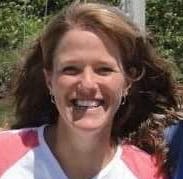 1611
Recommendations
I would think that aspiration pneumonia would be a very real possibility for him. It would be best to have him examined by a veterinarian, and have chest x-rays taken, to determine the level of concern for him, and whether he needs to be on medication. I hope that he is okay.
Add a comment to Diesel's experience
Was this experience helpful?
Negan
English Bulldog
4 Months
0 found helpful
I have a 4 month old English Bulldog that just got out of the hospital 2 days ago for pneumonia. He was hospitalized for almost 5 days with oxygen therapy and a nebulizer. The first day home he seemed to be doing better, playing, eating, resting comfortably. But now it almost seems to be getting back to what it was his breathing has gotten rough again (almost sounds congested) he is coughing horribly almost sounds like he is trying to cough stuff up and when he is awak he leans his head up against anything he can. And it's a struggle to get him to eat anything. Is there anything else I should be doing? He has another check up in 2 weeks to get an X-ray done should I make an appt before them?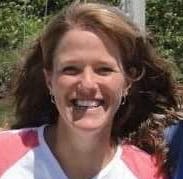 1611
Recommendations
From what you describe, Negan should have a recheck today. He seems to be having significant trouble breathing, and he may need to be on oxygen for a while longer while his lungs recover. I hope that he is okay.
Add a comment to Negan's experience
Was this experience helpful?
Tiffany mum
Pug
10 Days
0 found helpful
I have a litter of 8 pug puppies. They are doing well and gaining weight however when they drink from Mum small amounts of milk is coming out of there nose. They have been checked and cleared from cleft and are on antibiotics as a precaution for A.P. They all seem fine but how much is too much milk to come out of nose and will they stop doing this when they adjust to the flow?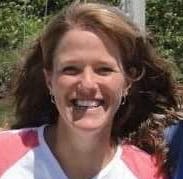 1611
Recommendations
Thank you for your email. If the puppies do not have cleft palates, they should be okay as long as they are bright and happy and nursing normally. If they have milk coming from their noses, you need to keep an eye on them closely for any signs of breathing problems. If the are anatomically normal, this should resolve fairly quickly.
Add a comment to Tiffany mum's experience
Was this experience helpful?
Libby
Nova Scotia Duck Tolling Retriever
5 Years
0 found helpful
Has Symptoms
Aspirated pneumonia from anesthesia
My healthy 5 year old dog was brought in last wednesday to get her teeth cleaned. I was told that due to complications while under anesthesia she developed aspirated pneumonia. She had trouble breathing, nose and lips were turning blue, coughing and wheezing. We have been giving her antibiotics, keeping her hydrated and closely monitoring her. She has been through a lot for just going in for a teethcleaning. Is this common? What could have happened? Will her lungs return to normal so her and I can someday return to our daily runs?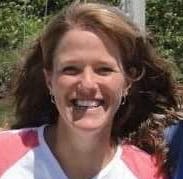 1611
Recommendations
Thank you for your email. I'm sorry that that happened to Libby. Aspiration pneumonia is an uncommon complication with anesthesia, and may have occurred if she vomited while under anesthesia, especially if she wasn't fasted before surgery. Typically, with antibiotics and time, the pneumonia will resolve, and she should be able to resume her normal life, although it would be a good idea to have repeat x-rays taken before deciding that she is completely healed and can resume daily running. Without examining her, I of course don't know the specific details of her situation, and it is best to check with your veterinarian as far as her prognosis and health status, as they can examine her and assess her lung function. I hope that everything goes well for her.
Add a comment to Libby's experience
Was this experience helpful?
Lola
Pug
3 Years
0 found helpful
My pug Lola has been vomiting for around 3 weeks now. After having an operation to remove a suspected blockage (there wasn't one) she then contracted aspiration pneumonia. She was on fluids and IV antibiotics for a day before being sent home 2 days ago. Since then she showed some signs of improvement but has started vomiting again - a yellow mucousy liquid (not food). She is coughing a lot and breathing heavily with a runny nose but is generally active and still happy to eat. I'm wondering if the vomiting is good (clearing fluid out of lungs) or not? She's on antibiotics, anti-emetics and antacids but still vomiting (but not really food just yellow liquid). She's had x rays, scans and a barium contrast x ray to see how her food is going down. Vet thinks it seems to be going down ok and is at a loss to explain the vomiting. She thinks it may be a defect of the breed (pug) and is even suggesting euthanasia if current treatment doesn't work. Lola has always been healthy up till now with no apparent breathing difficulties except for the odd snort. As you can imagine I am keen to get to the bottom of this and help her get better as otherwise she is healthy and is a lovely little dog.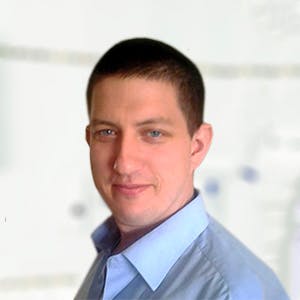 3320
Recommendations
Vomiting of yellow liquid is generally due to an empty stomach as the acid irritates the stomach wall causing vomiting; I would continue on the treatment given to you by your Veterinarian and get Lola eating again, try boiled chicken and rice. If the fluid was coming up from the lungs it would be hacked up rather than vomited up. Monitor her for improvement over the next week, but you may need to consider visiting a Specialist if there is no signs of improvement. Regards Dr Callum Turner DVM
I gave my puppy egg whites and boiled chicken which i blended it together with water. It had a think but soft consistency. Protien rich diet is good and even if it eats a little it is fine. I tried this and it worked.
Add a comment to Lola's experience
Was this experience helpful?
not chosen yet
Great Dane
2 Weeks
0 found helpful
Hello I have a white great dane. he is 2 weeks old and his breathing is horrid. he was diagnosed with pneumonia. two of his brothers died. they asperated on milk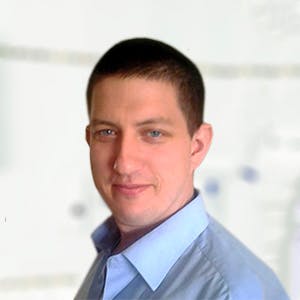 3320
Recommendations
If the puppy has pneumonia and his littermates died of aspiration pneumonia I would be very cautious of soft palate defects which would allow milk to pass up into the nasal cavity and to be aspirated. If a soft palate defect is found you should be tube feeding the puppy until he is old enough for surgery. You should discuss this with your Veterinarian to determine if the cause of the pneumonia is aspiration and to check the integrity of the palate. Regards Dr Callum Turner DVM
we checked for cleft palate, none of them had it. we dont know what happend
Add a comment to not chosen yet's experience
Was this experience helpful?
Daisy
Blue Heeler
4 Months
0 found helpful
Hi. My puppy has aspiration pneumonia and we took her to the vet today and they released her and also gave us all the antibiotics she will need to take, but just a few hours ago she sat up and then proceeded to fall over and pass out. I assumed she is dehydrated bc she will barely drink water. So we started to use a syringe and force her to drink water. How often should we do this, and she won't eat either. How should we proceed with getting her to eat?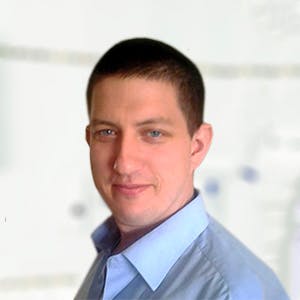 3320
Recommendations
Your Veterinarian should have noticed if she was dehydrated or not during the physical examination; you should check hydration by checking the capillary refill time by pressing on the gum until it turns white and then letting go, it should refill in two seconds or less - any longer and she will be dehydrated. When using a syringe, you should give water slowly so that Daisy doesn't choke on the water or aspirate any; you could try mixing some smooth wet food with water and administering with a syringe but water is more important. Any concerns, return to your Veterinarian. Regards Dr Callum Turner DVM
Add a comment to Daisy's experience
Was this experience helpful?
Ted
Chihuahua
3 Years
1 found helpful
My 12 lb chihuahua had aspiration pneumonia almost two weeks ago. Since then it has been a battle to get him to drink plain water from a bowl. I've been adding a large amount of water to his food which he is eating and drinking all of but he will not drink just plain water? He is still eating and urinating as normal. Should I be worried?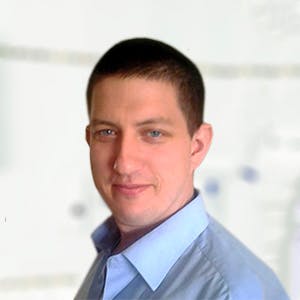 3320
Recommendations
If Ted is getting enough water from his food, he won't drink from his bowl; reduce the quantity of water mixed with his food slowly and see if he starts drinking from the water bowl. Dogs will only drink because they are thirst not at 4pm each day (like me and my tea). As long as Ted is staying hydrated, that is the main thing. Regards Dr Callum Turner DVM
Add a comment to Ted's experience
Was this experience helpful?
Ziba
Husky Rottweiler
4 Years
0 found helpful
December 1st I was involved in a car accident where my dog was in the back seat as we were rear ended by someone going about 60 mph while we were at a complete stop. My 4 year old Husky Rottweiler broke her humerus in 5 places and had a 6 hour surgery with outside hardware to try and see if it can hold and heal. She developed pneumonia and was kept at the vet for two nights. She had been home for two nights and is suppose to return on Monday for a check up but I'm not to sure how this is affecting her. She's been through shock, trauma, and separation anxiety for almost a week- has barely ate anything. I can only get her to eat bread and peanut butter with her medicine. She has had this orange/red discharge coming from her nose ever since we started using the meds since they had her on fluids. I'm extremely concerned but the emergency vet will be another 1,000 on top of the 8700 we've spent. I'm really concerned as to what this could mean and it's extremely complicated situation so she is extremely Sensitive right now. Her breathing is very noticeable and she gets up ever now and then panting but I am not sure if that is from pain. Please any and all advice is needed right now.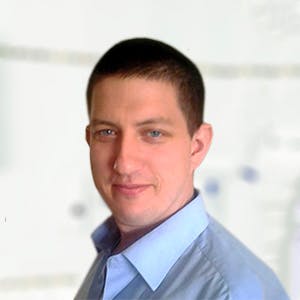 3320
Recommendations
Most likely Ziba is panting from pain, the level of trauma and surgery will be painful for a while but any pain medications given should be addressing that; I would keep her calm and still and everything of hers around in one place surrounding her (food, water, bed etc…) so she doesn't need to move except to do her business. Nasal discharge may be caused by infection, but Ziba should be on antibiotics anyway. If you are concerned or Ziba is having difficulty breathing you should visit the Emergency Veterinarian, otherwise your regular Veterinarian Monday morning. Regards Dr Callum Turner DVM
Add a comment to Ziba's experience
Was this experience helpful?
Miles
Yorkie Pin
9 Months
0 found helpful
I was giving My 9 month old yorkie mix, Miles, his liquid worming medicine (1 ml) and he fought me and is now coughing. I'm worried it got into his lungs. He has been playing and is now sleeping but he is still occasionally coughing. Should I be worried and what can I do at home to avoid a emergency vet bill?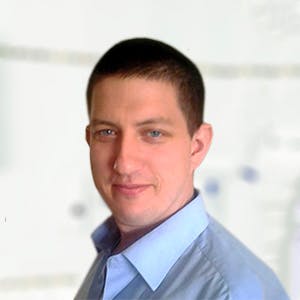 3320
Recommendations
For the time being I would keep an eye on Miles to see if the cough improves as it may have just irritated the larynx since aspiration of foreign material is more irritating leading to a more severe regular cough. If Miles still has a cough in the morning, you should visit your regular Veterinarian. Regards Dr Callum Turner DVM
Add a comment to Miles's experience
Was this experience helpful?
Meeka
Alaskan Husky
7 Years
0 found helpful
Medication Used
Clavamox antibiotic- oral
My Meeka who is a siberian husky has been battling pneumonia for approx. 2 years now. There have been many tests, including bronchoscopy with BAL, nasal biopsy, CT scans of the head and chest- from specialists, all of which did not give any definite answers, other than she has a laryngeal paralysis, and aspirates. Many other tests from our regular vet have been performed, we have regular radiographs to monitor, antibiotics changed frequently because they stop working, etc. I'm just looking for any other ideas that you may have because we seem to be at a loss. The specialist (at Michigan State University) is suggesting a trans tracheal wash. She stated it is not the most effective procedure, but it could potentially help give them direction after reviewing the sample. I'm on the fence about going back to MSU (where we've spent $6,000), or seeing a specialist else where. Any advice or direction is greatly appreciated.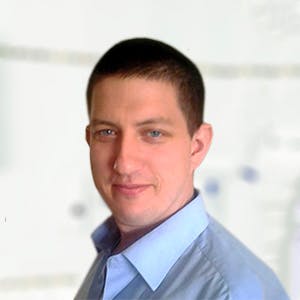 3320
Recommendations
A tracheal wash would be a valuable procedure to perform at this time as a sample would be collected and sent for culture and sensitivity which would give an indication of the most appropriate antibiotic or antifungal medication to use to treat Meeka. It isn't good to be constantly changing antibiotics as this is where antibiotic resistance stems from, so a directed treatment after a culture and sensitivity test would be good. Regards Dr Callum Turner DVM
Add a comment to Meeka's experience
Was this experience helpful?
Louie
Shih-Tzu
8-10 years
0 found helpful
Has Symptoms
Faster than normal breathing,
Medication Used
Clavamox antibiotic- oral
My dog was diagnosed with aspiration pneumonia (caused by esophagitis) about 6 weeks ago. He has been on Clavamox and Enrofloxacin ever since. We have gotten regular X-rays to check progress- but it does not seem to be clearing up as fast as the vet wants to see. They said it can be a 6-9 week healing process, but I'm starting to wonder if there's more that can be done. Also, he does not cough or wheeze.. he may once lightly cough/sneeze once a day in the morning but he's always been that way. Everything I read about aspiration pneumonia says that the dog will be coughing. I am so confused. His blood work is completely normal, he's never had a fever through all of this (even when he had to be hospitalized for 2 days), and he is eating wet food normally. Just recently in the past week however, he has stopped drinking water, or at least we have not seen him drink water nor does he drink it on command like before.

I guess my questions are...
1) Does wet food have enough water in it to keep him properly hydrated? Prior to being sick, he would get a mix of kibble and wet food but now we have him strictly wet food.
2) If it's pneumonia, shouldn't he be coughing?
3) Is it possible that he has an underlying problem that is causing this aspiration pneumonia to stay constant?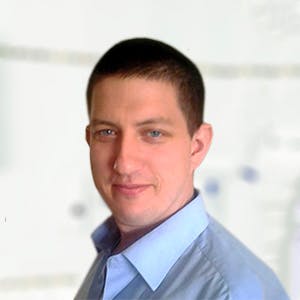 3320
Recommendations
Answers to your questions: 1) wet food contributes a lot to the water intake of dogs, if you are concerned that Louie isn't getting enough water you can mix a little water into the food to increase water consumption; 2) cough is characteristic of pneumonia especially in aspiration pneumonia as foreign material irritates the airways so a dog will cough to try and bring up the material; 3) other causes are possible including cancer, heart disease among other issues but would need to be discussed with your Veterinarian. Regards Dr Callum Turner DVM
Add a comment to Louie's experience
Was this experience helpful?
Mac
French Bulldog
4 Years
0 found helpful
My 4 y/o French bulldog has had an X-ray that has been sent to specialist and pneumonia is likely. Previous two nights was trouble breathing, hacking like trying to cough something up, and vomitting. He may have ingested a small piece of plastic from a toy. If he aspirated a piece of plastic can he cough it up on his own or would he require surgery? We are treating him for pneumonia now and hoping he will be okay. Any advice is appreciated!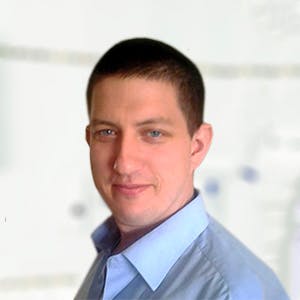 3320
Recommendations
It is possible that if a piece of plastic was aspirated that it may not be easily be brought back up and may cause constant irritation to the respiratory tract; treatment with antibiotics and cough suppressants may make Mac more comfortable but that piece of plastic would need to be removed if it is present. Regards Dr Callum Turner DVM
Add a comment to Mac's experience
Was this experience helpful?
Elroy
French Bulldog
9 Months
0 found helpful
I have a Frenchie that ate some Zyrtec (we're not sure how many). The Pet Poison control had me induce vomiting by giving him 2 T of hydrogen peroxide. It worked and we weren't able to find more than 1 pill. He slept for 18 hours and was fine when he woke up. However, the Poison Control told me to watch for signs of aspiration. I know the symptoms (which Elroy doesn't show), but I don't know how long it takes for symptoms to start showing. It has been 24 hours since vomiting; is he in the clear for aspiration if he hasn't shown signs yet?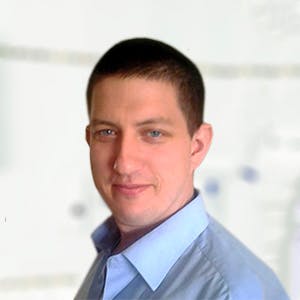 3320
Recommendations
Typically if a dog aspirates some vomit, they would start coughing soon after since the acid from the stomach would irritate their respiratory tract; if you are not seeing any coughing or retching then Elroy should be in the clear. Continue to monitor him over the weekend, but if you are not noticing any symptoms I would take is as an encouraging sign. Regards Dr Callum Turner DVM
Add a comment to Elroy's experience
Was this experience helpful?
Pearl
Chihuahua
6 Years
0 found helpful
We have been treating our dog for aspiration pneumonia for a few days now. The coughing and wheezing dont seem to be getting any better. How long until she should show signs of getting better? we have her on 2 different antibiotics and a high calorie food.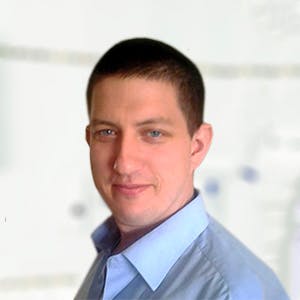 3320
Recommendations
Any improvement would be dependent on the severity of the condition, generally improvement is seen within three to four days of treatment but this varies from case to case. If you are not seeing any improvement after a week, return to your Veterinarian for another examination. Regards Dr Callum Turner DVM
Add a comment to Pearl's experience
Was this experience helpful?
Buddy
Malti-Poo
2 Weeks
0 found helpful
Vet recommended I supplement feed so I did but this 4 days ago since 1 pup is slightly wheezing while he's asleep, maybe for 30 seconds then stops. He's alert feeding normal he looks fine, should I go the vet?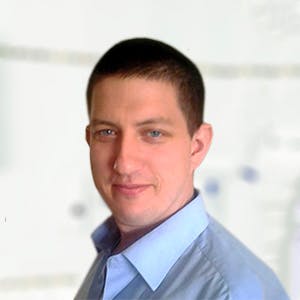 3320
Recommendations
Wheezing may be caused by a few different causes; if there are no other symptoms and the pup is generally healthy I would keep a close eye. If there is any breathing difficulty, cough, distress, lack of appetite, slow growth etc… you should visit your Veterinarian. Regards Dr Callum Turner DVM
Add a comment to Buddy's experience
Was this experience helpful?
Bailey
Yorkshire Terrier
6 Years
0 found helpful
Has Symptoms
Labored and difficult breathing
My 6 year old Yorkie is currently in an oxygen tank at the critical care unit. She has been there since Tuesday and has been on antibiotics since then and has also been receiving oxygen, nebulizer treatment, and inhaler. An xray was taken on Tuesday morning and it showed that there were abnormalities with her lungs indicating pneumonia. They were unable to get a better picture, however, because she was having such difficulty breathing and showing signs of cyanosis that they needed to keep her in the oxygen tank and doctors were afraid that stress would be fatal. She did not respond to the first round of antibiotics, which she was on for over 24 hours.
Based on a series of events described to the doctor, they are suspecting aspiration pneumonia. She had eaten a spicy cheeto on Sunday morning and then we suspect she vomited and then inhaled her vomit. I didn't see her vomit or find any vomit but I smelled vomit on her. She had also been to the groomer last Wednesday, and we're unsure if she may have caught some kind of respiratory virus then. She also has a history of pneumonia as a puppy and pancreatitis (a year ago).
The doctor switched her over to meropenem Wednesday night because she was showing zero improvement on the previous antibiotic and was actually getting a bit worse. She has started eating wet food again the night she started the meropenem and physically looks more alert. Her vitals are all normal, yet her respiratory rate has not gone down at all since Tuesday. It is still measuring in the 70s/80s, so she is still having a very difficult time breathing, even when in the oxygen tank. The doctors were finally able to take a better image yesterday and draw some blood. The doctor said the xray of her lungs don't look as severe as she was expecting but does align with what you would see in aspiration pneumonia, but with that being said, it does not explain why she is still having such difficulty breathing, especially with having been on the meropenem for 24 hours. What other underlying issue could there be that would be causing her to have such labored breathing?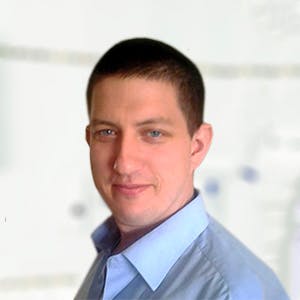 3320
Recommendations
Aspiration pneumonia can be nasty and may cause fluid to accumulate in the lungs causing further restrictions whilst breathing; effective treatment (antibiotics for infection and supportive therapy like oxygen therapy) will give the best prognosis. In the event of infection, a suitable antibiotic needs to be found which may require further testing (lavage long with culture and sensitivity); apart from that oxygen therapy to ensure adequate oxygen saturation along with other supportive care. I cannot at this point suggest a further plan of action due to not being able to examine Bailey but the current course of therapy is appropriate. Regards Dr Callum Turner DVM
Add a comment to Bailey's experience
Was this experience helpful?
Mack
German Shepherd
11 Weeks
0 found helpful
Macknis our 11 week old German Shepard. Yesterday he threw up and had diarrhea twice. This morning he acted like he was going to throw up but didn't and his poop was a lot better. However he is breathing quickly. He is not struggling to breath. It is just quick. We took him the vet this morning and the vet said his lungs sounded clear so he was not too concerned about asperiation. I am just worried because he is still breathing fast and a little bit lethargic. He is eating his food and drinking some water. He does not seem to have a fever and did not have one at the vet this morning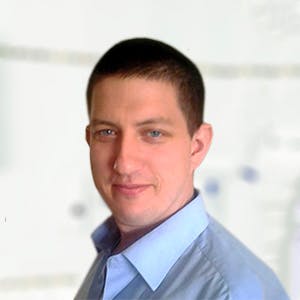 3320
Recommendations
A dog's resting respiratory rate is between 18 and 34 breaths per minute with puppies having a higher respiratory rate than older dogs; if your Veterinarian has auscultated Mack's lungs and found them clear, I wouldn't be too concerned. Aspiration pneumonia normally occurs when there is a defect (usually cleft palate) where food enters the lungs whilst eating. Keep a close eye on Mack and ensure that he is eating and drinking; if the lethargy continues, visit your Veterinarian again after a few more days. Regards Dr Callum Turner DVM
Add a comment to Mack 's experience
Was this experience helpful?
Perce
Toy Poodle
4 Years
0 found helpful
My dog had a back injury that caused him to be presently hemaplegic, he is under steroids treatment, also an accompanying antibiotic since he also has blood parasite. Just today, after vomiting i noticed him panting and breathing through his mouth, with frothy fluid coming out of his nose. We took him to the animal hospital, got an xray, that confirmed a very minimal fluid in his lungs. The doctor wasnt really alarmed about that since the bigger concern was his paralysis and told me to be more attentive with syringe drinking and also change his position often. Is this procedure enough? Or should i take him back to the hospital? Or is there other alternative for home treatment? I noticed also that after changing his position the noise and panting were relieved. Thank you!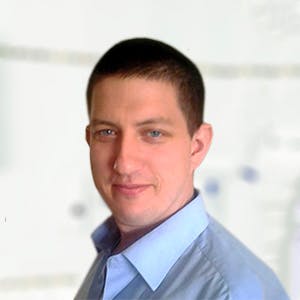 3320
Recommendations
Whilst it can be distressing to see your loved one having bubbles coming out of their nose, small amounts of fluid are usually not too concerning; as long as there isn't breathing difficulties and the body is getting an adequate amount of oxygen a conservative approach can be taken which is treatment with antibiotic to help against pneumonia. Obviously you should take note of the instructions given to you by your Veterinarian and if you notice any respiratory distress you should return to your Veterinarian for further treatment. Regards Dr Callum Turner DVM
Add a comment to Perce's experience
Was this experience helpful?
Teddy
Maltese poodle
10 Years
0 found helpful
My 10 year old Maltese has always cough and gagged after drinking.Recently he has been coughing and wheezing more frequently at various times.i brought him to the vet ,he put him on antibiotics,but I am wondering if his epiglottis has always malfunctioned,could he have a bit of food or something in his lungs?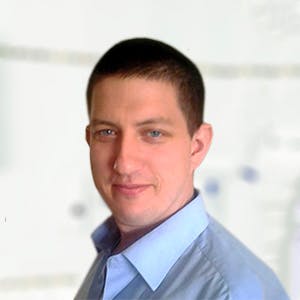 3320
Recommendations
As dogs get older, they may cough or wheeze a bit more than when they were younger; Maltese generally are prone to a few different structural respiratory problems which may cause wheezing and coughing, tracheal collapse (usually presents with a goose honk cough) and narrow airways. If Teddy has been prescribed antibiotic, finish the course before deciding on other course of action; polyps, laryngeal problems and soft palate disorders may lead to coughing and wheezing. Regards Dr Callum Turner DVM
Add a comment to Teddy's experience
Was this experience helpful?
Tucker
Bassett
4 Years
0 found helpful
My 72 pound dog accidentally swallowed some liquid probiotic into the wrong pipe I think, it was 6mL worth. He instantly started coughing but it has been 3 hours since and no symptoms. No coughing, breathing normal, etc. Should I be very worried? Are pneumonia symptoms immediate?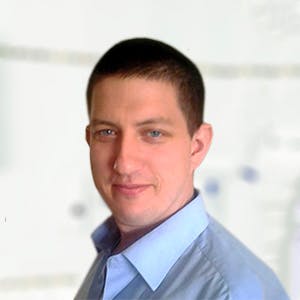 3320
Recommendations
It may have just been something simple like when we drink something the 'wrong way' (most of the time no fluid actually goes into the trachea). Symptoms of aspiration pneumonia are not immediate, but just keep an eye on Tucker to see that he is OK. Regards Dr Callum Turner DVM
Add a comment to Tucker 's experience
Was this experience helpful?
Teddy
PBGV
4 Years
0 found helpful
Has Symptoms
Panting/Abnoraml Breathing
My dog recently had pneumonia. He got a clean bill health a few weeks ago, however, I have noticed that he is panting more than usual and I wondered if this could be something left over from being sick. He hasn't slowed down in any other ways, but frequently when we get back from a walk or park visit he sits and pants excessively for a while after. I shove water in his face, so he is definitely getting water. He's a long haired dog and I thought he might be overheated for summer. So I got his hair heavily cut back but he's still panting. I just want to know if I should be concerned again and take him back to the vet.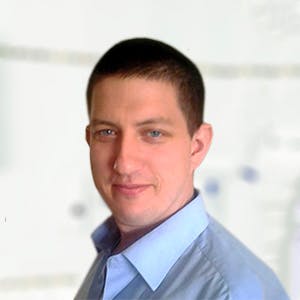 3320
Recommendations
Some panting after exercise is normal as it is a main way for dogs to cool down; if there is no panting at rest and no exercise intolerance, I wouldn't be too concerned. However, it wouldn't hurt to have your Veterinarian listen to Teddy's lungs to see if there are any abnormal sounds or just keep an eye on him to see if there are any other concerning symptoms. Regards Dr Callum Turner DVM
My dog is a 2yr old pitbull and he was healthy as can be until about a wk ago he got a waffle off the kitchen counter and inhaled a piece into his lungs..he was breathing weird like hyper ventilating and wheezing for a few days after.as this has been happening over the past 4-5days his eyes got very bloodshot and now they r a bit cloudy and I noticed last nite he can't see and he is running into things?please help
Add a comment to Teddy's experience
Was this experience helpful?
Chase
Mixed - 46lbs
6.5
0 found helpful
Has Symptoms
Coughing and Gagging When Eating
Hi. I hadn't had my dog vaccinated since his first year wellness program. Less than 2 weeks ago I could him vaccinated(5-way). A week after the vaccinations he began to have trouble jumping, had heavy breathing during our walk and eventually became barely able to walk that evening. He also began to regurgitate white foam off and on all night. The next day(Friday) I took him to the vet and they diagnosed him with kennell cough. She prescribed doxycycline. I went home and gave him the antibiotic. An hour later he regurgitated everything, not just white foam but also kibble. I didn't attempt to give any more antibiotics. He continued to regurgitate and was very weak physically. He also stopped eating and would attempt to drink water however while standing over his bowl he would regurgitate while trying to drink. The next day I went to a different vet and she recommended xrays. The xray showed and enlarged esophagus and she suspected megaesophagus and said he could have aspiration pneumonia. She sent me home with an additional antibiotic, a muscle relaxer and some soft, high calorie food. I attempted to feed him the food with the pills inside, he got halfway theough but was having a hard to getting it down. Soon he regurgitated most everything. He again attempted to drink water but was unable. I took him to emergency to be hospitalized. They kept him on IV fluids for he night. They released him the next morning saying he was doing better but when I picked him up I could see that he wasn't any better. I took him to another vet clinic, told them the signs and they suspected he has myasthenia gravis and had developed aspiration pneumonia from it. They told me his prognosis is poor. Since it's a holiday weekend they've been unable to diagnose him with MG even though he has all the symptoms: severe muscle weakness, constant regurgitation, weak bark, excessive drooling, urinating randomly, unable to squat to deficate, etc. He's been hospitalized at this clinic since Sunday. He's been receiving treatment for the pneumonia but wasn't improving much. I convinced them yeaterday to start him on mestinon to begin treating the MG. They wanted to wait for an official diagnoses but that may not be confirmed for another week since they had to send the blood out to another lab. Last night they said he seemed to be doing a little better. His pneumonia isn't serious enough yet to require suction treatment or oxygen. His breathing seems ok. He has had one tube treatment to drain some liquid from his stomach to attempt to decrease regurgitation. Again last night doing slightly better they said he's moving around a little more and mostly resting comfortably but continuing to have regurgitating episodes especially when they take him outisde to do his business. Although they are giving him a poor chance to make it in the long run I'm more optimistic. I think given his age and general good health before this episode being triggered by the vaccinations I believe he can make it. I understand the recovery process for MG is a long one and he may not go into remission for months. So my question is how long should i expect to wait unitl I start seeing more improvement. Should I be preparing for the worst(euthanasia) or do I have reason to believe he'll pull through. I've read that early diagnosis and treatment is key and I feel like he received treatment somewhat quickly after the first symptoms. His heart rate is good, no fever, gum color is normal. I'm just looking for some positive feedback and maybe some advice on possible treatment options. Also should I transfer him to a clinic who may feel more optimistic? They keep telling me his prognosis is poor. Thanks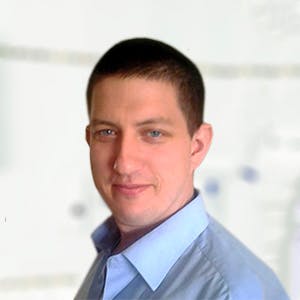 3320
Recommendations
Usually in cases of megaesophagus, myasthenia gravis should be suspected especially if there is general muscle weakness. Whilst it is true that early detection and treatment usually yields a positive prognosis and dogs may lead relatively normal lives; severe cases and other complications may vary the prognosis. A Tensilon test is a quick test to diagnosis myasthenia gravis and is used as a diagnostic aid; but it isn't perfect and some Veterinarians prefer other tests. If your Veterinarian has a negative outlook, it may be due to the severity of the megaesophagus or other symptoms noted on examination; speak with them about Chase's specific case and if you need reassuring it may be best to visit another Veterinarian for a second opinion on the prognosis. Regards Dr Callum Turner DVM
www.vetmed.ucdavis.edu/vsr/Neurology/Disorders/Myasthenia%20Gravis.html
www.youtube.com/watch?v=k7YX9kuWrxA
Thanks for responding so quickly. He did have the Tensilon test and the vet set he did perk up a bit but it wasn't conclusive. His most recent xray showed his esophagus wasn't as big as the xray from two days prior. Last night they said he showed improvement moving around more having just started the MG treatment of a low dose of Mestinon. Reading about Myasthenia Gravis with Megaesophagus it seems the biggest complication is the aspiration pneumonia. Since the aspiration pneumonia doesn't seem to be too serious yet and he's being treated for it, if he can make it through this pneumonia do I have reason to believe he could recover? I understand all cases are different and you couldn't tell me for sure without examining him. I know it will be a long road to recovery and I'll have to feed him ising a Bailey chair the rest of his life. However I've read dogs can live long somewhat normal lives after even with this condition.
Add a comment to Chase's experience
Was this experience helpful?
Pymtom
Unknown
9 Weeks
1 found helpful
What can I give my puppy to eat he keeps throwing up his food I'm afraid he'll die I took him to the vet he is on a antibiotics is thair any thing else I can do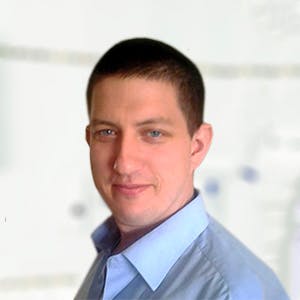 3320
Recommendations
You could try feeding Pymtom a bland diet of boiled chicken and rice which is usually tolerated well by and is non-irritating to the stomach hopefully giving Pymtom the chance to keep it down; if you aren't successful, you may need to get antiemetics from your Veterinarian. Regards Dr Callum Turner DVM
Add a comment to Pymtom's experience
Was this experience helpful?
Bella
Lab mix
7 Months
0 found helpful
Has Symptoms
wheezing, gagging, weight loss, appetite loss
My puppy is 7 months old. We got her from an animal shelter about a week ago, she just started showing symptoms 3 days ago. She is coughing a lot and very lethargic. The vet said she has pneumonia in both sides of her lungs. They are giving her proper dosage however if the problem worsens they say they'll hospitalize her. My questions is what should I do to help? How long should are walks be? (she doesn't want to go out as it is but we take her quite often since she's a puppy and still being house trained) I'm also giving her chicken with her meals, per vets advice. And also we do steam showers. But she's still very uncomfortable, is there anything else you could advise I do?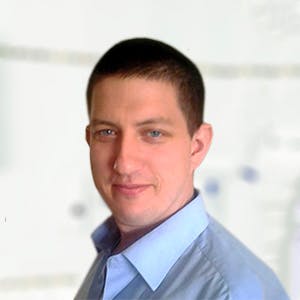 3320
Recommendations
Pneumonia is a serious disease which can be fatal if not treated properly in some cases, if Bella's mucous membranes start to turn blue then she would need to be hospitalised to receive supplemental oxygen. Regarding walks, I would recommend making them as short as possible, ideally just outside until she has done her business and then back in the house keeping her in a warm dry environment. If there is no improvement or a worsening of the pneumonia, then a tracheal wash may be performed to collect a sample for culture and sensitivity testing. Regards Dr Callum Turner DVM
Add a comment to Bella's experience
Was this experience helpful?
Bud
Labrador Retriever
12 Weeks
0 found helpful
I think puppy got liquid wormer in lungs because he's started coughing since its been administered. Can he have baytril incase of infection?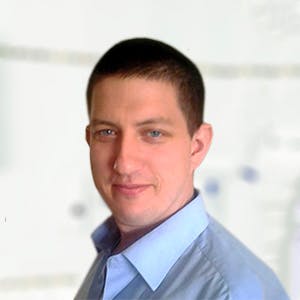 3320
Recommendations
Prevention is better than the cure. Baytril or another broad spectrum antibiotic would be prescribed by your Veterinarian as a preventative measure. I cannot suggest that you give any medication to Bud without first having an examination by a Veterinarian. Regards Dr Callum Turner DVM
Add a comment to Bud's experience
Was this experience helpful?
Clyde
5 Weeks
0 found helpful
I am taking care of a 5 week old puppy. Its mother would not feed it and I was told its either take care of him or euthanize. Which I did not want to do right away. He is eating dry food but only after I have soaked it in water to create a mush, and then add formula to that. He eats so fast and get so excited when food comes out that he almost inhales it and we have had to work on ways to slow him down. After he eats he sometimes sneezes it out his nose and then looks a bit uncomfortable for a few minutes after. Should I be worried at all about this?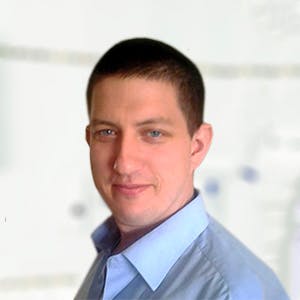 3320
Recommendations
Thank you for your question and I am happy to hear you took in Clyde. It is concerning that after eating Clyde is sneezing out some of his food. There could be a few reasons behind this; he might have a small cleft palate but this would have been evident when he was drinking milk, congenitally shortened soft palate or is inhaling food. You could try giving Clyde small portions and seeing if that helps, or slightly obstruct his food to slow him down when eating and see if the problem persists. I would recommend visiting your Veterinarian. When visiting your Veterinarian have him check his palate for any abnormalities that may be present. Regards Dr Callum Turner DVM
What are signs of pneumonia improvements. My dog is wheezing/coughing which he hasn't in several days after medication and hospital visit. Is he just clearing his lungs or is this bad
Add a comment to Clyde's experience
Was this experience helpful?
Rudy
Pug
6 Years
Rudy loves to sniff everything around him. While I think this is cute it may have caused a health problem. I took my dog to the vet the other day because he was coughing, wheezing, felt like he might have a fever and didn't want to eat his food. The vet asked me a lot of questions about symptoms and what he was doing recently. They did a chest x-ray to try to see what caused the problem. Now, Rudy is in the hospital being observed and treated with fluid therapy. The vet said if he doesn't improve they may have to try oxygen therapy.