What is Scaly Skin?
Dogs of all ages and breeds are susceptible to scaly skin; however the problem may be more likely to occur in very young or old dogs, dogs who are immunocompromised or living in suboptimal environments. Your dog will likely be irritated by scaly skin and your first clue of an issue may be your dog scratching, chewing and licking himself more than normal.
Exfoliative dermatoses is a group of skin disorders which manifest in scaling skin or dandruff. Root causes, severity and treatment methods vary, but exfoliative dermatoses is typically the result of excessive shedding, excessive accumulation of skin cells, or loss of skin cell's ability to bond together.
Book First Walk Free!
Symptoms of Scaly Skin in Dogs
Scratching, chewing, licking at skin
Scabs
Red or irritated skin
Dandruff in dog's bedding, your home
Uncharacteristic hair loss, bald patches
Hot spot, or localized area your dog keeps itching/biting
Scales on face and paw pads
Dog rubbing against furniture
Irritated areas secreting pus
Scaly skin
Uncharacteristically bad odor
Specific Breeds
There are a few breeds where the condition is reported more often, these include:
West Highland White Terriers
English Springer Spaniels
Chow Chows
Poodles
Standard Poodles
Yorkshire Terriers
Whippets
Great Danes
Salukis
Italian Greyhounds
Akitas
Golden Retrievers
Doberman Pinschers
Basset Hounds
German Shepherds
Chinese Shar-Pei
Labrador Retrievers
American Cocker Spaniels
Causes of Scaly Skin in Dogs
Scaly skin in dogs can be caused by a wide variety of underlying issues, including:
Nutritional deficiencies: Vitamin A or Zinc deficiency, or general malnutrition
Abnormal skin and/or hair follicle development
Stress or excessive boredom
Seasonal, food, topical or flea bite allergy
Diabetes mellitus
Parasitic infections: fleas, cheyletiella mites, demodectic mange, sarcoptic mange, ear mites, or lice
Fungal infection: ringworm
Inflammation of sebaceous (oil producing skin) glands
Skin tumors
Hormonal imbalance
Seasonal change
Diagnosis of Scaly Skin in Dogs
As there are so many possible causes, it is important to bring your dog in for veterinary treatment as soon as you notice a change in her fur, skin, or an increase in itching, scratching, chewing or licking herself. The veterinarian will need your help in tracing the onset of your dog's condition, so be sure to give a detailed account of when the symptoms began, how they are progressing, and how your dog is behaving. Also, be sure to report on your dog's nutrition, environment, normal behavior (such as a typically anxious dog), and any grooming products you have recently used.
The veterinarian will conduct standard laboratory tests, such as blood count, blood biochemistry profile and urinalysis simply to rule out hyperthyroidism, bacterial or fungal infection and cancer. In most cases, these tests will fall within normal range.
The most important tests are those of the skin itself: a scraping of your dog's skin will be sent to a laboratory for fungal and bacterial cultures. If the veterinarian identifies any growth on your dog's skin, a biopsy will be taken and submitted to a pathologist for examination in order to determine the presence of parasites, infection, or cancerous cells. If allergies are suspected, an intradermal allergy test will be conducted. Your dog will be sedated during the procedure (30 to 90 minutes, typically), an area of skin will be isolated and multiple injections of allergens will be made into the skin. If your dog has a skin allergy, a small red hive will appear at the site. If a food reaction is suspected, you may conduct an outpatient elimination trial and report your dog's condition to the veterinarian regularly.
Treatment of Scaly Skin in Dogs
In some cases, the skin will be treated with topical products, such as medicated shampoos (salicylic acid and benzoyl peroxide aid in cell turnover), or dips or targeted medication (to prevent and treat parasites or infections). For any at-home treatment, it is imperative to carefully follow the directions of the veterinarian and the medication.
In the case of an underlying disease or condition, further treatment may include antibiotics for bacterial skin infections, antifungal drugs for fungal infections, or stronger antiparasitic drugs if topicals are not strong enough. For nutritional deficiencies of specific vitamins, such as vitamnin A or Zinc, supplements will be prescribed. For more broad nutritional deficiencies caused by general malnutrition, a balanced diet and possibly a supplement of essential fatty acids will be prescribed. Some dogs are more sensitive than others, but all dogs benefit greatly from a healthy diet that does not contain filler or artificial ingredients.
Recovery of Scaly Skin in Dogs
In the majority of cases, carefully following the veterinarian's instructions will lead to healthy skin, coat, and a happy dog. It is important to follow through with all diet, parasite control, and hygiene recommendations. The veterinarian may recommend a natural, hypoallergenic shampoo for regular use. Frequency of bathing depends upon your dog's breed and specific skin and coat, so be sure to keep to the recommended schedule. Additionally, regular brushing is important for hygiene but frequency will also depend upon your dog's breed, skin and coat. In order to prevent further issues with scaly skin, keep your dog's environment clean.
Scaly Skin Questions and Advice from Veterinary Professionals
Adino
Labrador/Beagle
9 Years
0 found helpful
I have a labrador/beagle mix (well that is what the vet said). We rescued Adino about a year ago. And he always had some dandruff problems. At first, he would lick his paws quite frequently. My wife and I changed his diet to the Purina Pro Plan for Sensitive Skin and Stomach. We also began to add fish oil. It has gotten better but the dandruff still occurs. I looked at his skin and noticed some scabby bumps as well. They are not red or inflamed only scaly. But what is weird is that I never see Adino scratching. He does not lick his paws as much either. We did get him that shot that is suppose to reduce itching. Sorry I cannot remember the name of the shot at the moment. It does not seem to bother him but it does bother me when his back is filled with flakes. Oh we also do not use any chemicals to clean our apartment. We have been using Norwex products that do not require chemicals. We also use Norwex powdered detergent. If it is allergies, I cannot pinpoint the allergy. I do not know what else to do and our vet has not been much of a help. She just recommended more omega 3 and allergy pills.
Add a comment to Adino's experience
Was this experience helpful?
Chata
Shar Pei
5 Years
0 found helpful
My 4-5 y/o shar pei rescue came losing hair. I live in Mexico where the vets aren't the best. Went to 5 and 5th finally did scrapping. He said she had bacillus cereus and it was unusual. She was on antibiotics for 21 days. She got better and regrew hair. But now she is losing it again and has scaly dry skin. She does not itch or have red spots. For months she has been on a grain free diet of imported Kirkland salmon meal and sweet potato. I give her Omega 3 300 mg daily. She does like to run along the edge of the ocean but gets hosed off at home. I have rescued Shar pei for over 30 years and have seen everything. I have not seen this. I don't have much respect for vets here. Thanks- kitty
Add a comment to Chata's experience
Was this experience helpful?
Shadow
Rottweiler
6 Years
0 found helpful
I have a rottie mix pitbull he got fleas two months ago I took him to the vet and I got him on Cephalexin, apoquel for two weeks then I gave him chewable next gard days after I noticed his skin was flaky which it got worse he started to get pimple like numbs that would pop and turn into open sores then scabs at times his skin twitches when touched is been more than a month I've called the vet several times about this and they say is allergies my dog has never had any allergies or any illness a month past and he still has the same condition with hair loss every flaky skin is with hair loss
Next guard hasbenbe known to kill dogs or cause convulsions..be careful do research
If the dog has had fleas previously or long-term or for some animals it can happen the first time they can develop an allergic reaction to flea bites. Fleas leave there bacteria in the fresh bite which is what causes the itching and some animals have a more severe reaction. It is clearly bad but shouldn't be life threatening in any way.
Firstly when dealing with fleas you treat the animal and any others in the house. Flea bomb the house if possible or an indoor spray. Spray the yard. Wash the pet and the bedding. If your dog has allergies use a sensitive wash and teatree to help eliviate symptoms as some washes can make the problem worse.
But it definitely seems like flea allergies and if wounds become infected you may need medication. Definately see a vet but if you are not satisfied with the answer or treatment options just don't pay. I'm so sick of paying people to tell me less then I already told them!! I swear some vets are more about the money than the pets! Try finding one that cares about thepets and owners and make them ur regular
I wish someone had answered this. Very similar to my Maltese symptoms. Started after I had someone dog sit and she got fleas (not the girl's fault, she just walked her in a field of tall grass and I guess it was more than the flea control could handle ...and she was due for her next does in less than a week so probably not as effective). I did the same as you and seem to have the same issue.
Add a comment to Shadow's experience
Was this experience helpful?
Lolly
French Bulldog
5 Years
0 found helpful
Has Symptoms
Hair Loss,dry flaky bumps,red rash
My 5 year old French Bulldog/Boston Terrier mix developed dry,flaky bumps on her skin and wherever the bumps appear she loses hair. My vet gave her a vetalog shot and a course of Simplifexin. As soon as the vetalog shot wore off,the symptoms appeared again. Back to the vet and once again,a vetalog shot and another round of antibiotics.The third time she went back with this problem,her thyroid was checked. The values came back in the normal range.He was unwilling to prescribe any medications at the third visit and suggested it was something in our home.We have made no changes in laundry detergents.Our dogs bedding is washed in the same detergent as always and ran through an extra rinse cycle with no fabric softener. I have taken her off chicken products and started feeding limited ingredient kibble, in conjunction with PetFresh beef.She is bathed in hypoallergenic shampoo, gets a multivitamin daily, salmon jerky and bone broth powder as a supplement also. The hair loss and flaky bumps is getting out of control and today she has a red rash under her chin and around her little girl parts.
Add a comment to Lolly's experience
Was this experience helpful?
Vader
Border Collie/Lab
2 Years
0 found helpful
Has Symptoms
Outer side of both front elbows fla
Outer side of both front elbows
Our doggie has always had flaky, red outer elbows.
He doesn't seem bothered or licks at them at all but they look uncomfortable. We have had allergy tests done and he is allergic to cedars and some grasses and weeds which we can't do much about so is there something I can apply to him topically that isn't real greasy that will get sand and dirt stuff in it?
Add a comment to Vader's experience
Was this experience helpful?
Kendall
Border Collie
6 Years
0 found helpful
Border Collie mix with short hair, is black with white markings on nose, tip of tail and paws. He goes to grooming twice a month who is also perplexed. About 4 months ago, he began itching, with having very flaky skin, large dandruff flakes on the skin and coat. There is NO smell, redness, bumps, etc. Although he has these symptoms, his coat has remained shiny and normal. We thought it may be the food so we stopped feeding him grain-free. Then, took him to the Vet who was not concerned and said they appear to be allergies. Kendall is now 6 years old has never had allergies. We followed the Vets instructions by bathing and using the medication. The Vet told it would get worse before it gets better. It did but now should be getting better. It has not helped.
Add a comment to Kendall's experience
Was this experience helpful?
Tramp
schnauzer
12 Years
0 found helpful
Tramp has had scaling on his back for about a year now. It seems to get worse in time. He has bad allergies where we got steroid shots then finally got expensive pills for him. We finally switched to grain free products which really helped. But the scales continue. They are on his back and he doesn't let us touch his back now. He also has an ear that seems to have an infection. The vet gave us drops but it's not getting well. The vet doesn't seem to take either of these seriously. Thanks for any help you can give.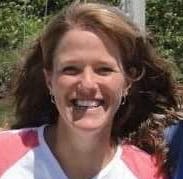 1611
Recommendations
Schnauzers are prone to skin diseases that can be helped with prescription shampoos, and ear infections can be resistant to some infections. If your veterinarian is not taking your concerns seriously, a second opinion may be a good idea. Tramp may need particular shampoo therapy, and he may need a different medication or a culture.
Add a comment to Tramp's experience
Was this experience helpful?
Billy
Cockapoo
10-11 years old
0 found helpful
My Cockapoo's skin is sufficiently scaly all over and has some scattered red patches mostly around the groin area. He's around 10-11 years old. He's very itchy and dandruff is really common. I've tried oatmeal based shampoos and calming skin creams but nothing seems to work. I've been researching and it seems like he might have exfoliative dermatoses but of course I'm no veterinarian... Are there any home remedies that I should try before taking him in to the vet?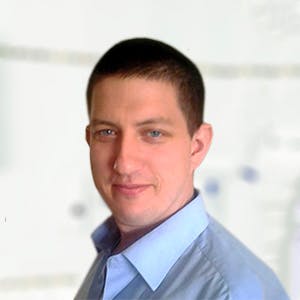 3320
Recommendations
In cases of scaly skin, direct treatment or management of the skin isn't usually enough as it is usually a symptom of an underlying condition; this may be due to allergies, parasites, infections, thickening of the skin (can be age related), nutritional deficiency, idiopathic or immune-mediated disease. The treatment of the primary condition will help, control or resolve the scaly skin. I would recommend visiting your Veterinarian for an examination, skin scrape and biopsy. Regards Dr Callum Turner DVM
Add a comment to Billy's experience
Was this experience helpful?
Stella
Pit Bull & lab
1 Year
0 found helpful
Has Symptoms
Itchy skin. Scabs. Hair loss.
We took in a stray dog about a month ago. She's adjusted well to living with our 3 other dogs. In the last week or so we've noticed patches on her skin. They are scab like. Just today I noticed that the hair is coming out in patches around the scabs. These are also quite itchy for her. Would you recommend an oatmeal bath? Or just a visit to the vet?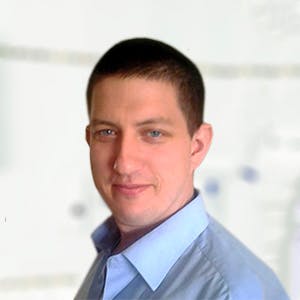 3320
Recommendations
There are various causes of scaly skin in dogs which may include infections, parasites, hormonal conditions, allergies other sources of irritation among other causes; you may try to bathe her with an oatmeal shampoo and see if there is any improvement but you should visit your Veterinarian regardless for a quick check. Regards Dr Callum Turner DVM
Add a comment to Stella's experience
Was this experience helpful?
Splenda
American Stafforshire Terrier
1 Year
0 found helpful
Has Symptoms
Scaly red skin on upper chest
Am looking at rescuing a pit mix, female. She has a severe scaly patch under her neck. The rescue is saying it's a scar from when she was attacked. But they also say they believe she is allergic to chicken. The story seems to change every time I question them. Everything I've read points toward parasites mites canine scabies lice or cheyletiellosis. This concerns me as I just lost my dog after spending 7-1/2 years and several $$$ treating his allergies to grass and cannot afford another round.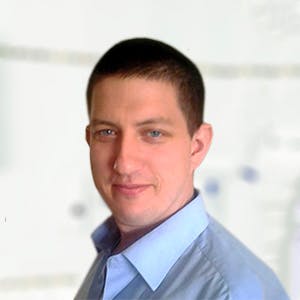 3320
Recommendations
Generally, if you have any concerns or doubts I would advise against adopting a dog especially if the information provided to you is inconsistent; but this is a shame since it isn't Splenda's fault that the rescue isn't being up front with information. Ideally, I would recommend getting a third party Veterinarian to perform an examination as I cannot weigh in really without examining the area in question. Regards Dr Callum Turner DVM
Add a comment to Splenda's experience
Was this experience helpful?
Roxy
Pomeranian
6 Months
0 found helpful
What is the best natural medication for scaly skin on my dog? I just recently noticed about it and hoping that it will not continue to worsen.. It is in the part of her knee..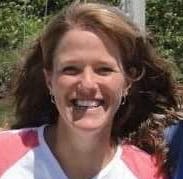 1611
Recommendations
There are many different causes for scaly skin, including parasites, bacterial or fungal infections. Since I cannot see Roxy, I cannot offer any suggestions for treatment. It would be best to have her seen by a veterinarian, as they can examine the area and determine what might be going on.
Add a comment to Roxy's experience
Was this experience helpful?
Gizmo
Shih-Poo
2 Years
0 found helpful
Has Symptoms
White bumps look like pimples
My 2 year old puppy has recently been loosing hair around his mouth/ chin area!! It looks like he has scaly skin underneath his hair. We figured this might have something to do with his stress/ anxiety but now he has what looks to be white pimples. Just one appeared two days ago and since then there are now 4 pimples. The first one looks as if it has scabbed over. I'm very worried because he had just gotten shots not too long ago and he'd been taken to a new groomers recently as well. No itching, red skin, he's still eating quite regularly so i'm unsure of the problem!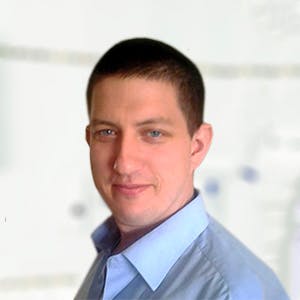 3320
Recommendations
There are various causes for scaly skin around the mouth which may include irritation from biting something, allergies, parasites, other infections, autoimmune conditions among other causes. I would thoroughly bathe the area around the mouth with a dilute antiseptic, but if there are no improvements over the coming days you should visit your Veterinarian for an examination to determine the cause. Regards Dr Callum Turner DVM
Add a comment to Gizmo's experience
Was this experience helpful?
Tilly
Aussie/Border Colli
6 Years
0 found helpful
Has Symptoms
dry flaky skin with massive dandruf
what is the best remedy for dandruff on a dog? she has severe dandruff. I took her to the groomer and she came back with massive dandruff. they were asking me what was up with her? Im not the vet so I don't know. they did bathe her in Oatmeal I guess.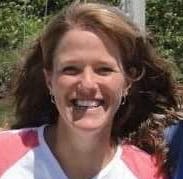 1611
Recommendations
Thank you for your email. Since I haven't examined Tilly or looked at her skin, I can't comment on how to clear up the dandruff. Possible causes might be parasites, sebhorrea, fungal or bacterial infection, or a systemic disease affecting her skin. Your veteirnarian will be able to examine her, do tests that might be necessary, and get her the appropriate medication or topical therapy. I hope that everything clears up quickly.
Add a comment to Tilly's experience
Was this experience helpful?
Trisha
Shih-Tzu
9 Years
0 found helpful
My 9 y/o F Shih Tzu has always been an itchy dog since we got her when she was 8 weeks. Around this past August, she had a nasty flea problem due to a lapse in her Frontline +. She was given her meds and the environment was treated. The itching was so constant and severe she had scabs over her stomach and red skin. And would always wake up scratching. The poor dog was so miserable. The vet gave her a week of prednisone in September which helped tremendously with the itching. Since then, she has had no more flea bites or dirt and has been continuously treated for fleas.

Recently, maybe at the beginning of November, I noticed that she was flapping her ears and scratching her face more than usually. Remember, she has always been itchy but since that flea problem I have been more cautious with her scratching. Since I got her, the vet I go to suspected she had allergies because of her scratching and sneezing but I never did anything about it. So when the ear flapping started about 1 month ago, I took her to the vet thinking she had an ear infection. The vet looked into her ear and saw inflammation but was unsure if she had a bad infection. I was given MalAcetic Otic to clean her ears every other day for 14 days. That was about 3 weeks ago.

At the time I did a lot of research and feared that my Trisha had mange — even though she did not have the classic constant scratching or the scabbing or sores that I saw online. This scratch was significantly less than the one she had when she had fleas several months ago but nonetheless I brought it up to my vet. He told me he doubts she has it, but for peace of mind he gave me 2 doses of Revolution. I gave her the second dose a couple days ago.

My question is, how do I really know if she did or did not have scabies? I know my vet did not do a skin scraping but I also know it is hard to find actual mites on the scrape so most vets just treat for the disease anyways. Because she did not have constant or severe scratching and never developed any lesions or sores, how will I know if the Revolution was what she needed. She still flaps her ears and scratches her face but again, it's not constant and she doesn't cause trauma.

She also has dandruff, mainly on the top of her head and along her back. Trisha is known to lick her paws and genitals so for the longest, her vulva and paws are a rusty color due to the licking. I know these symptoms can also point to allergies so since it doesn't seem the Revolution was what she needed, could it be indeed allergies? Thank you for any advice given!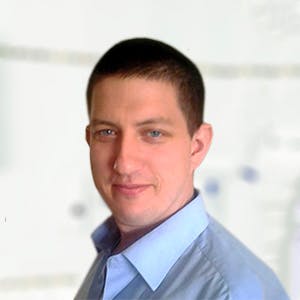 3320
Recommendations
Scabies normally results in a continuous itch where dogs will cause self trauma due to the severity of them constantly itching themselves; if Trisha is only occasionally itching herself the cause is unlikely to be scabies but is safe and easy to treat just in case and to rule it out. Allergies, foreign objects in the ear or masses on the ear are more common causes for scratching and itching in dogs; without examining Trisha it is difficult to say what the underlying cause for these symptoms are, you should discuss with your Veterinarian about giving an antihistamine for a week or so to see if there is any improvement in the level of itching. Regards Dr Callum Turner DVM
Add a comment to Trisha's experience
Was this experience helpful?
Paige
Dachshund mix
3 Years
0 found helpful
Has Symptoms
Rubbing body on furniture
My dog who's about 3 years old has very dry and flakey skin. It seems like dandruff ontop of her fur but when you look deeper she has yellow dry patches and almost pimple like bumps with nothing inside. When you peel the yellow dry patches hair comes off with it as well.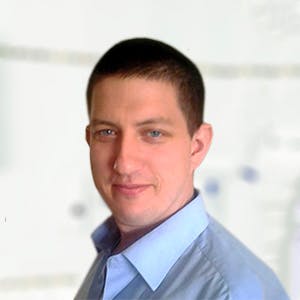 3320
Recommendations
There are many different types of skin issues, many of which look the same; I would recommend that you try bathing Paige with a benzoyl peroxide shampoo and see if there is any difference, bathe two or three times per week. If you don't see any improvement, you should visit your Veterinarian for an examination. Regards Dr Callum Turner DVM
Add a comment to Paige's experience
Was this experience helpful?
Toby
Dachsund/Min Pin
2 1/2
0 found helpful
Toby is about 2 1/2 years old, a Dachshund/Min Pin mix. Since I've had him for 2 years, he's been itching off and on, but I never see anything on his skin to make him itch. also, there is never any redness or patches on his skin where he scratches. I give him Benadryl and bathe him in oatmeal shampoo, but he still itches. The only food he has ever eaten has been Purina Pro Plan or Purine One. any suggestions would be appreciated. thank you.
Toby's mom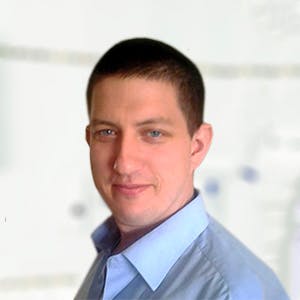 3320
Recommendations
Dogs may itch for various reasons, if there is no redness or signs of irritation I wouldn't be too concerned; problems arise when there are lumps, bumps or broken skin. Allergies (both food and environmental) may cause itching as well irritation from clothing etc… Once my wife changed our fabric softener and my dog would itch himself five or six times per day, she changed back and problem solved. You could try allergy testing and elimination trials from diet but if it isn't causing any problem, keep an eye on it. Regards Dr Callum Turner DVM
Add a comment to Toby's experience
Was this experience helpful?
Bubbles
Dachshund
4 Years
0 found helpful
My daschound is 4 years old and was kept at someone else's home while we were travelling we come back to see she has scans and dry and dead patches all over her body and there is nothing we can do to help can u kindly tell me how I can help my baby thanks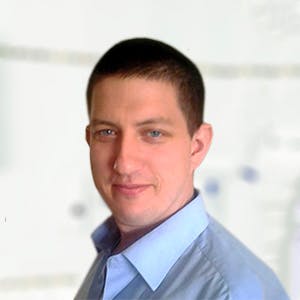 3320
Recommendations
Scaling of the skin may be caused by a variety of disorders including contact allergies, parasites, hormonal disorders, seborrhea among other causes; if you are noticing dead patches of skin, you should visit your Veterinarian as there may be an infection or injury which may need urgent attention. Bathing Bubbles in an oatmeal shampoo contain benzoyl peroxide may be helpful; if there is no improvement in Bubbles condition, a skin scraping may be useful. Regards Dr Callum Turner DVM
Add a comment to Bubbles's experience
Was this experience helpful?
Honey
Morkie
2 Months
0 found helpful
My puppy has dry skin and now has dandruff and flakey barely used oatmeal dry shampoo what can I use for rapid fix she has been acting a little scared she cries when we touch her where she is dry she is 10 weeks Monday is their any other good treatments I can use for her before it gets worst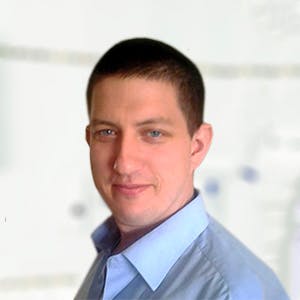 3320
Recommendations
Scaly flaky skin may be caused by a few different conditions including allergies, infections, parasites, internal disease, hormonal conditions, seborrhoea sicca, nutrition, chemical contact among others; if sensitive oatmeal based shampoos haven't been successful, it would be worth speaking with your Veterinarian to assist you in determining the cause and if you haven't started already start vaccinating. Regards Dr Callum Turner DVM
Add a comment to Honey's experience
Was this experience helpful?
Honey
Morkie
2 Months
0 found helpful
My dog 2 months old has really dry skin where she is getting dandruff I used oatmeal dry shampoo but seems to not work any better solutions I can use for a rapid recovery she's been itchy and the shampoo doesn't seem to work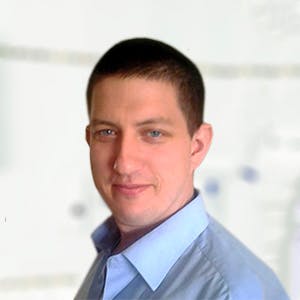 3320
Recommendations
Scaly flaky skin may be caused by a few different conditions including allergies, infections, parasites, internal disease, hormonal conditions, seborrhoea sicca, nutrition, chemical contact among others; if sensitive oatmeal based shampoos haven't been successful, it would be worth speaking with your Veterinarian to assist you in determining the cause and if you haven't started already start vaccinating. Regards Dr Callum Turner DVM
Add a comment to Honey's experience
Was this experience helpful?
Mason
Miniature Pinscher
1 Year
1 found helpful
Wondering if it is just dry skin or a skin infection? And it's just scaly and flaky on my dog's head. This has been going on for about a month some days it looks like it's getting better other days it doesn't.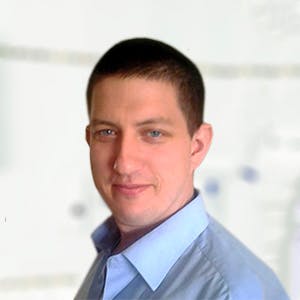 3320
Recommendations
There are various causes of scaly skin with hair loss in dogs including external parasites, bacterial and fungal infections, nutritional deficiencies, hormonal disorders or disorders of the skin and glands. You may try using a medicated shampoo for scaly skin which may be purchased from a pet store or for infectious causes, antibiotics would need to be prescribed. It would be best to try the medicated shampoo and if there is no success visit your Veterinarian for skin scrapes etc… to determine the cause. Regards Dr Callum Turner DVM
Add a comment to Mason's experience
Was this experience helpful?
Chase
Mixed
7 Years
0 found helpful
Medication Used
Antibiotics and. Benadryl
My dog gets dry and flaky skin patches on his back and upper legs with hair loss. He also gets red patches on his stomach around his groin area. He has been given antibiotics several times I. The last year but it keeps returning. He is now on 3 benedryls twice a day and this is no longer helping. He is an Akita/short haired boarder collie mix. Any ideas? It sounds like there could be several possibilities and finding out which o r he is experiencing could get expensive.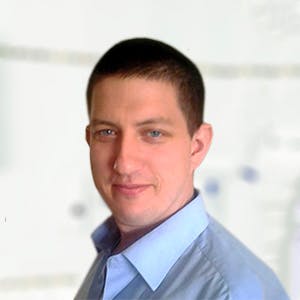 3320
Recommendations
There are a few possibilities and trying each one by trial and error can be time consuming and expensive; at this point, I don't know if you have had a skin biopsy taken for histopathology as a board certified pathologist would be able to see the structure of the skin and to see any cells which may indicate inflammation etc… Also, allergy testing blood test may also be helpful too. Regards Dr Callum Turner DVM
Thank you. I am taking him to the vet today to see if we can schedule an allergy test. Wanted to see if you recommended the same. I guess we start there. Have not had a skin biopsy done. Got him at the humane society so not positive of mixed breed but vet guessed for me. 😀
Add a comment to Chase's experience
Was this experience helpful?
Lady Mae and Maximillian
Shih Tzu
3 Years
0 found helpful
Has Symptoms
constant itching and scratching
I have a pair of sibling Shih Tzu's that are three years old. They have recently started itching and I have treated them for Mange mites but they are still itching. How long does it take to rid them of Mange mites and/or could it also be yeast? I am itching as well.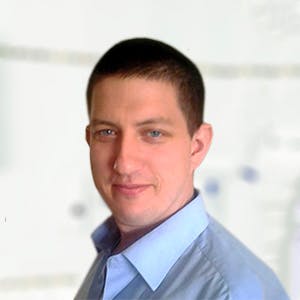 3320
Recommendations
Mange would typically be treated within a few hours to a few days with an appropriate medication; if you bought the medicine from the pet shop it may not be effective enough. Also, if there were mange would would normally see hair loss and self mutilation. Fungal infection, bacterial infection, allergies, seborrhoea etc… would all be possible causes; your Veterinarian would be able to take a skin scraping to see if there are any mites. Regards Dr Callum Turner DVM
Add a comment to Lady Mae and Maximillian's experience
Was this experience helpful?
Barb
Shepherd-hound
1 Year
1 found helpful
My shelter rescue had signs of skin infection from day 1, localized on her front right arm/paw and left crotch/ bum/lower back areas. Responsive to vanectyl but the symptoms have persisted. Shes been on a hypoallergenic diet for 3 weeks. Constantly wants to chew itchy areas. The affected paw is also bumpy. Occasionally sheds skin when nervous, resulting in heavy dandruff. Tests returned no signs of parasites. Any idea what could be causing this type of localized issue?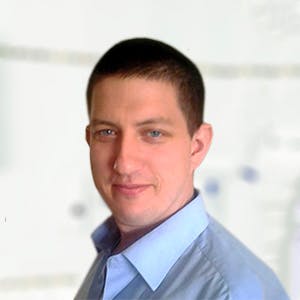 3320
Recommendations
It may be that Barb is constantly going at those two areas causing them to not have chance to heal properly; whilst it is never nice, an Elizabethan collar may help to stop her biting the areas - it will also allow the application of topical ointment without Barb licking it off. The cause may be due to diet, but bear in mind it may take four to six weeks to see any improvement from change of diet. Regards Dr Callum Turner DVM
Add a comment to Barb's experience
Was this experience helpful?
Sir Chancelot
Lab Shepard mix
5 Years
1 found helpful
Has Symptoms
sarcoptic mange previously
Sir Chancelot is a problem child of monumental proportion. My previous best buddy had been a purebred Dalmatian that in his 13 years with me had a total cost greater than $25,000 if you include the rx food. I am an artist so literally he was getting medical care and nutrition I couldn't afford for us both...so of course I chose HIS needs!

BUT I also decided to choose a mixed breed rescue when I found Chancelot whilst visiting a friend whose neighbor had a litter of German Shepard/Black Labs--one of which (guess who) had been returned the following day. He was born with a physical defect--a lump of a tail with the tiniest tip growing from the center that "wags" up and down instead of side to side. For that he was rejected and returned and this broke my heart. I met the owner and Chancelot's mother and despite my apprehension, signed up on the spot. The apprehension was somewhat put at bay when the owner explained the nearly hairless bitch as just being worn out from raising a full litter. Sir Chancelot was, on the other hand, a plump and boisterous ball of shiny black fur. On the way to the car I promised to love him BECAUSE of his adorable "tail" and that I'd always be there for him as long as he was alive. Indeed this was to be his second Chance and I was going to love him a LOT. (See what I did there?)

Second morning with me, I realized the plump round part of the furball was due to worms. A LOT of them. Off to the vet we went, creepy crawly poo sample freaking me out so badly I put it in two MORE zipper bags and still swore I saw wormy creatures in my car for weeks! Nonetheless, easy treatment, problem (and future prevention) solved.

A few week s later I noted a couple tiny little bald spots and began researching. And comparing. My vet at the time assured me I am exactly the patient every vet hates to see (armed with a stack of printouts)...but after at least pretending to listen to my case and leafing through my supporting documents, explained a scraping would still be necessary--even in a case like this--in which she was absolutely certain sarcoptic mange was the ONE thing she could safely say it was NOT.

5 minutes later, she came back to the exam room and said, "We don't do this as a rule, but you diagnosed it so I figured you might like to see the real deal...? I eagerly followed to the lab, feeling a little godlike as I peered into the microsope and wondered if future generations of veterinary doctors would have heard of me and my "diagnosis" from the interwebs....But there wasn't anything on the slide. Well something was there, but it looked like dirt...so she moved the slide a bit, re-focused and stepped away so I could have a look-see. I probably screamed a little, jumped a little and maybe even peed a little...and have nightmares about that creepy little bloodsucking monster to this day!

Long story short (well, had I stopped telling long story 20 minutes ago), treated it with 6 weeks of Ivermectin (an injectable for cattle) that I gave orally on an increasing schedule, sustaining full dosage for 6 weeks. And a month after that the scraping was clear the hair was back and he's been mostly fine. Not really--but I'll still to one problem here. That was approximately 4 years ago. Over the last 4-5 , months, he's begun to scratch and chew intensely (which I wrote off to his flea allergies) and now he's got just about every HORRIBLY typical symptom of a friend that's suffering badly. Large crusty patches of hair loss, intensely chewing himself so badly he becomes exhausted, a large completely hairless patch of elephant skin in one armpit area and on each front elbow, little round blister/pustule type things that randomly burst and leave blood spots everywhere. Clearly the mange is back and I understand the urgent need to confirm with a scraping. But I have advanced HIV, haven't got disability yet, haven't worked since October and still have 1/2 bottle of the ivermectin that I have decided (thanks to the internet) at worst due to its being nearly 4 years old, is slightly less effective but not toxic or "spoiled." I know he tolerated it then but is it safe to say he still does, or should I follow the same graduated dosage schedule? Also, I picked up a bottle of the sulphur dip that alternate research (not to be confused with alternate facts) says is excellent, especially in a tough case like this where treatment needs a "jump start."

I assure you he'll still make it to the vet for the care he deserves and that like every other dog I've been chosen by, he's mine til the end no matter what--but I can't let him suffer for the next 6+ weeks until I can afford a trip to the vet. Can you make any suggestions or ideas? (I know you can't ethically condone my treating him my self, even temporarily either, so I will not ask that of you out of respect.)

Hope to hear from you soon...
Sir Chancelot and MIkeal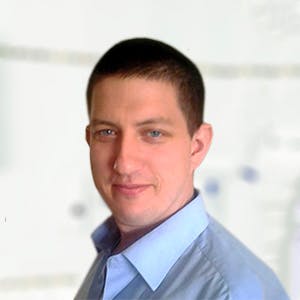 3320
Recommendations
Sir Chancelot sounds a lovely and lucky boy; skin problems can be difficult to diagnose in person, nevermind from a description. Elephant skin would be consistent with long term irritation leading to lichenification of the skin which causes hair loss and the elephant skin appearance; the irritation may be caused by allergies, parasites, infections (particularly Malassezia dermatitis) or endocrine disorders. I know you still have some ivermectin, but this may be spoilt due to exposure to incorrect temperatures, moisture, out of date or other causes; therefore I strongly recommend you do not use the ivermectin. I cannot condone the use of any prescription medication unless a diagnosis has been confirmed by your Veterinarian, until then you may try a limited ingredient diet and Benadryl (1mg/lb twice daily) as well as bathing the affected areas with dilute chlorhexidine. However, despite your financial position a visit to a Veterinarian is required; try local charity clinics or practices which have Angel Funds to get Sir Chancelot care earlier. Regards Dr Callum Turner DVM
Add a comment to Sir Chancelot's experience
Was this experience helpful?
Elston
Shepherd mix
10-11
0 found helpful
I have a shepherd mix that I pulled off the street 9 1/2 years ago. Her age is anywhere from 10-11 years old. In the last few years she has developed smells. Frito feet and almost like a rotting smell, but it's not her fur. It's not that she's dirty. I've had blood work and it comes back ok. Today, I though I was scraping some dirt off of her with my fingers and a small chunk of fur came off. The skin underneath seemed like dandruff. I investigated and found a few more spots but it is not all over. She also has been getting little cysts on her body. Almost like small pimples, but they are hard with nothing inside. She gets all of her shots, flea and tick and heartworm monthly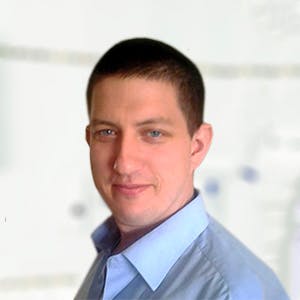 3320
Recommendations
Always nice to hear of someone taking in a dog from the street and giving a loving home for almost a decade. Firstly the Frito smell from the feet is a common problem and is caused by yeast and bacteria in the same way people get body odor; the best defence against this is to keep the hair around the paws short (for air flow) and to wash regularly with a pet shampoo. The hair loss, is it random, symmetrical or growing from one spot? Symmetrical hair loss is usually due to endocrine based disease (Cushing's), growing from one spot could be parasite or fungal and random may be contact allergy, parasite, fungal or bacterial; fungal and bacterial infections may tie in with the Frito feet. Scaly skin may be due to hormone imbalances, infections, parasites, allergies, nutritional deficiencies etc… The pimples are probably due to a mild infection too. Try bathing Elston regularly with a medicated shampoo to see if the symptoms clear up, if you don't notice any improvement in seven to ten days; visit your Veterinarian for skin scrapings to determine the cause of the symptoms. Regards Dr Callum Turner DVM
Add a comment to Elston's experience
Was this experience helpful?