Scaly Skin in Dogs
Veterinary reviewed by: Michele K.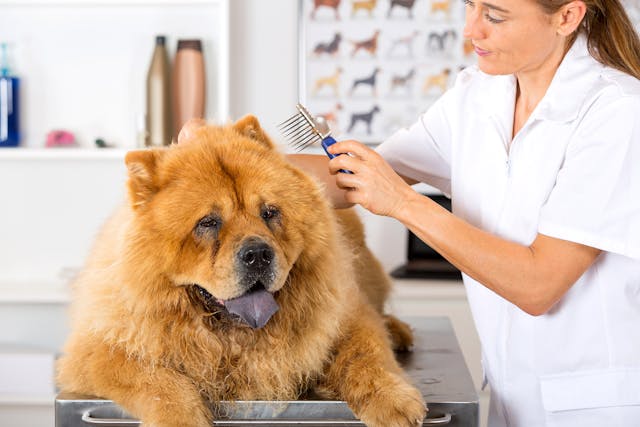 Veterinary reviewed by: Michele K.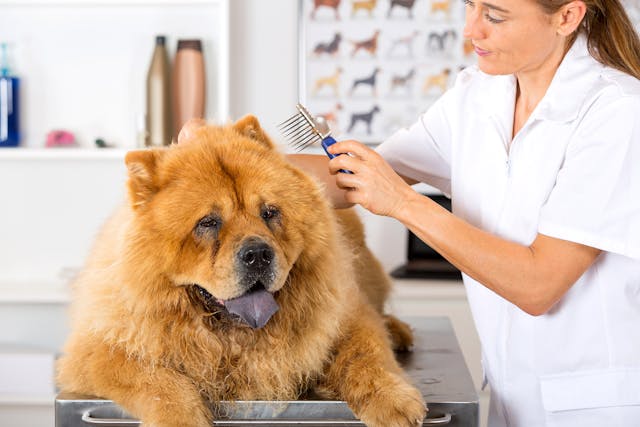 What is Scaly Skin?
Dogs of all ages and breeds are susceptible to scaly skin; however the problem may be more likely to occur in very young or old dogs, dogs who are immunocompromised or living in suboptimal environments. Your dog will likely be irritated by scaly skin and your first clue of an issue may be your dog scratching, chewing and licking himself more than normal.
Exfoliative dermatoses is a group of skin disorders which manifest in scaling skin or dandruff. Root causes, severity and treatment methods vary, but exfoliative dermatoses is typically the result of excessive shedding, excessive accumulation of skin cells, or loss of skin cell's ability to bond together.
Scaly Skin Average Cost
From 45 quotes ranging from $200 - $1,000
Symptoms of Scaly Skin in Dogs
Scratching, chewing, licking at skin
Scabs
Red or irritated skin
Dandruff in dog's bedding, your home
Uncharacteristic hair loss, bald patches
Hot spot, or localized area your dog keeps itching/biting
Scales on face and paw pads
Dog rubbing against furniture
Irritated areas secreting pus
Scaly skin
Uncharacteristically bad odor
Specific Breeds
There are a few breeds where the condition is reported more often, these include:
West Highland White Terriers
English Springer Spaniels
Chow Chows
Poodles
Standard Poodles
Yorkshire Terriers
Whippets
Great Danes
Salukis
Italian Greyhounds
Akitas
Golden Retrievers
Doberman Pinschers
Basset Hounds
German Shepherds
Chinese Shar-Pei
Labrador Retrievers
American Cocker Spaniels
Top
Causes of Scaly Skin in Dogs
Scaly skin in dogs can be caused by a wide variety of underlying issues, including:
Nutritional deficiencies: Vitamin A or Zinc deficiency, or general malnutrition
Abnormal skin and/or hair follicle development
Stress or excessive boredom
Seasonal, food, topical or flea bite allergy
Diabetes mellitus
Parasitic infections: fleas, cheyletiella mites, demodectic mange, sarcoptic mange, ear mites, or lice
Fungal infection: ringworm
Inflammation of sebaceous (oil producing skin) glands
Skin tumors
Hormonal imbalance
Seasonal change
Top
Diagnosis of Scaly Skin in Dogs
As there are so many possible causes, it is important to bring your dog in for veterinary treatment as soon as you notice a change in her fur, skin, or an increase in itching, scratching, chewing or licking herself. The veterinarian will need your help in tracing the onset of your dog's condition, so be sure to give a detailed account of when the signs began, how they are progressing, and how your dog is behaving. Also, be sure to report on your dog's nutrition, environment, normal behavior (such as a typically anxious dog), and any grooming products you have recently used.
The veterinarian may conduct standard laboratory tests, such as blood count, blood biochemistry profile and urinalysis to rule out hyperthyroidism, bacterial or fungal infections, or parasites.
The most important tests are those of the skin itself: a scraping of your dog's skin will be analyzed for fungal and bacterial cultures. If the veterinarian identifies any growth on your dog's skin, a biopsy may be taken and submitted to a pathologist for examination in order to determine the presence of parasites, infection, or cancerous cells. If allergies are suspected, allergy testing may be recommended, or your veterinarian may elect to treat symptomaitcally.   If a food reaction is suspected, you may conduct an outpatient elimination trial and report your dog's condition to the veterinarian regularly.
Top
Treatment of Scaly Skin in Dogs
In some cases, the skin will be treated with topical products, such as medicated shampoos (salicylic acid and benzoyl peroxide aid in cell turnover), or dips or targeted medication (to prevent and treat parasites or infections). For any at-home treatment, it is imperative to carefully follow the directions of the veterinarian and the medication.
In the case of an underlying disease or condition, further treatment may include antibiotics for bacterial skin infections, antifungal drugs for fungal infections, or stronger antiparasitic drugs if topicals are not strong enough. For nutritional deficiencies of specific vitamins, such as vitamnin A or Zinc, supplements will be prescribed. For more broad nutritional deficiencies caused by general malnutrition, a balanced diet and possibly a supplement of essential fatty acids will be prescribed. Some dogs are more sensitive than others, but all dogs benefit greatly from a healthy diet that does not contain filler or artificial ingredients.
Top
Worried about the cost of Scaly Skin treatment?
Pet Insurance covers the cost of many common pet health conditions. Prepare for the unexpected by getting a quote from top pet insurance providers.
Recovery of Scaly Skin in Dogs
In the majority of cases, carefully following the veterinarian's instructions will lead to healthy skin, coat, and a happy dog. It is important to follow through with all diet, parasite control, and hygiene recommendations. The veterinarian may recommend a natural, hypoallergenic shampoo for regular use. Frequency of bathing depends upon your dog's breed and specific skin and coat, so be sure to keep to the recommended schedule. Additionally, regular brushing is important for hygiene but frequency will also depend upon your dog's breed, skin and coat. In order to prevent further issues with scaly skin, keep your dog's environment clean.
Top
Scaly Skin Average Cost
From 45 quotes ranging from $200 - $1,000
Top
Scaly Skin Questions and Advice from Veterinary Professionals
American Pit Bull Terrier
Seven Years
9 found helpful
9 found helpful
Has Symptoms
Dandruff, Mild Itching, Hair Loss
My puppy was a rescue. At 7 weeks old, is skin is dry, flaky, has dandruff and it itchy. He does not have scabs, a rash, or any inflammation. From my pov, it seems like dry skin like a human would have dry scalp.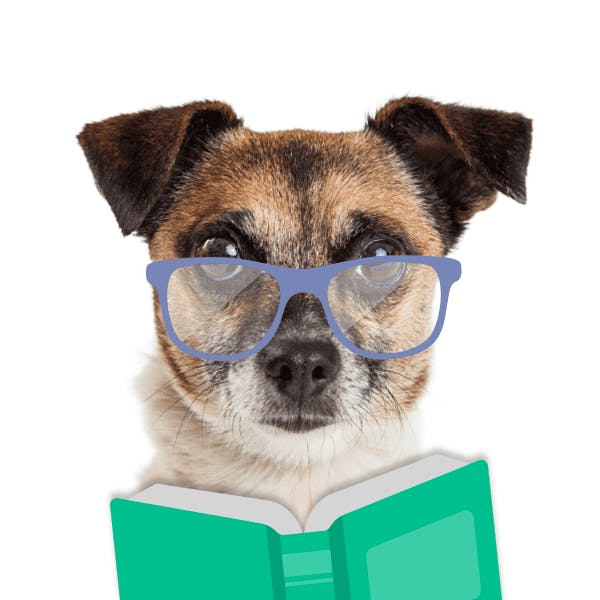 Dr. Linda S. MVB MRCVS
9 Recommendations
Hi there, you are through to Dr Linda. Absolutely, his skin is dry. This can have many causes including parasites, poor diet, allergies, a yeast infection etc. It is best to have him checked by a vet as he will likely benefit from some medicine such as a medicated shampoo and skin supplements. Do ensure he is up to date with a good quality parasite prevention and is on a balanced puppy diet.
Dec. 16, 2020
Was this experience helpful?
Mixed
One Year
9 found helpful
9 found helpful
We used a new dog shampoo during her bath last week. This week we have noticed crusty scabs all over her skin and she's shedding a lot more than usual. Could this be an allergic reaction to the shampoo we used or something more serious? She doesn't seem bothered by the scabs. She had mange before we got her a year ago, is that something that can return?
Dr. Sara O. DVM
9 Recommendations
Hello, So sorry that your dog is having issues. This may be an allergic reaction to the shampoo. If these signs continue, your dog may need antibiotics to clear the skin. I hope that your dog's skin clears up soon.
July 24, 2020
Was this experience helpful?
Scaly Skin Average Cost
From 45 quotes ranging from $200 - $1,000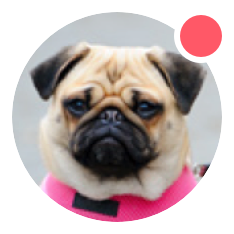 Need pet insurance?