What are Diarrhea Due to Clostridium perfringens?
Clostridium perfringens is an intestinal bacteria that produces toxic compounds when it proliferates. These enterotoxins (substances that are toxic to the intestines) are a common cause of diarrhea in dogs; in fact, 34% of dogs with diarrhea have been identified as carrying clostridium toxins. The disease that results from clostridium enterotoxins is called clostridial enterotoxicosis. It is something of a mystery to veterinarians, in spite of the obvious connection to the bacteria. About 80% of dogs seem to carry the bacteria without producing toxins or showing signs of diarrhea. Symptoms seem to develop suddenly in response to a stressor such as diet change, an allergic reaction, or an environmental disturbance like staying in a hospital or a kennel. When this happens, the bacteria produce spores and proliferate toxically in large numbers. It is possible that ingestion of the bacteria in food, or exposure to other dogs may also precipitate the problem, even though some bacteria are already present in the intestine. Symptoms can vary from mild diarrhea that resolves itself in about a week, to chronic episodes that recur every few months. Some dogs can have a sudden, life-threatening form of gastritis, called hemorrhagic gastroenteritis, with acute vomiting and bloody diarrhea. This will need immediate treatment to prevent dehydration and shock. Most other forms respond to oral antibiotic.
Clostridium perfringens bacteria are common in dogs. This bacteria is often present in the intestine asymptomatically, but when it proliferates it produces spores and toxic compounds that cause diarrhea. This is called clostridial enterotoxicosis.
Book First Walk Free!
Symptoms of Diarrhea Due to Clostridium perfringens in Dogs
Take your dog to see a veterinarian if you notice any of the following symptoms. Extreme bloody diarrhea should be treated as an emergency.
Diarrhea with mucus
Tenesmus (straining to defecate)
Watery stools
Blood in the stool (hematochezia)
Hemorrhagic diarrhea (resembling raspberry jam)
Flatulence
Vomiting
Signs of abdominal pain
Weight loss or general ill health in chronic cases
Types
Clostridium perfringens bacteria may be associated with three different types of symptoms.
Acute – self-limiting symptoms of diarrhea lasting 5-7 days
Chronic – recurrent symptoms occurring every 4-6 weeks (more common in older dogs)
Hemorrhagic gastroenteritis – sudden symptoms of profuse bloody diarrhea and vomiting
Causes of Diarrhea Due to Clostridium perfringens in Dogs
Some of the following factors may precipitate an opportunistic infection. Veterinarians believe some dogs may be more susceptible to the bacteria.
Stress (staying in a kennel or hospital)
Diet change
Eating food with high levels of bacteria (such as spoiled food or raw meat)
Allergic reaction
A higher than normal PH in the intestinal tract
Hemorrhagic gastroenteritis is more common in small and toy breeds (Yorkshire Terrier, Miniature Pinscher, Miniature Schnauzer, Miniature Poodle, Maltese)
Idiopathic
Diagnosis of Diarrhea Due to Clostridium perfringens in Dogs
The veterinarian will need a description of your dog's symptoms, including any prior problems with diarrhea and any potential stressors. Diet change or recent dietary indiscretion can be relevant. If your dog has been vaccinated, this can help to eliminate parvovirus which can cause similar symptoms of diarrhea. Dogs with parvovirus usually also have fever and more signs of systemic illness.
Bloodwork will usually be normal unless your dog has hemorrhagic gastroenteritis, in which case there will be a decreased plasma concentration from dehydration. Blood tests can also help to eliminate other potential causes like kidney or liver failure. In the case of chronic problems, x rays or intestinal biopsy via endoscopy may be necessary to rule out cancer.
A fecal sample will be necessary to diagnose the bacteria. Clostridium perfringens bacteria can be identified under a microscope. Large numbers of bacteria will suggest that they are causing your dog's diarrhea, but, since many dogs have this type of bacteria without any symptoms, the sample will have to be sent to a lab to identify the toxin. In the meantime, the veterinarian will treat your dog's symptoms and may prescribe an antibiotic.
Treatment of Diarrhea Due to Clostridium perfringens in Dogs
Dogs that are very ill will need immediate treatment with fluids and electrolytes. Some dogs may need blood or plasma transfusion. Intravenous antibiotic may also be given to reduce the chance of sepsis developing as intestinal bacteria spread through the body.
Milder symptoms will be treated with an oral antibiotic. For cases with no prior history, medication will only need to be prescribed for about a week. Most dogs respond well to this treatment. Recurrent problems may require a low dose antibiotic for a longer period of time. A probiotic medication (such as lactobacillus) may be recommended to encourage more healthy intestinal bacteria. Diet change can also be helpful. Many dogs with chronic clostridium do better on a high fiber diet. The veterinarian may recommend a specific brand of dog food, or suggest you add fiber supplements such as psyllium or oat bran.
Recovery of Diarrhea Due to Clostridium perfringens in Dogs
Clostridium perfringens responds well to treatment, even though the exact cause of the disease is still poorly understood. Dogs with short-term symptoms usually recover completely with treatment. Chronic recurrent problems may require long-term management with diet change and frequent visits to the veterinarian. Hemorrhagic gastroenteritis can be treated well with intense fluid therapy. If it is caught in time, your dog will make a complete recovery, but untreated it can often be fatal, so it's important to watch your dog closely and get treatment immediately if you notice signs of severe diarrhea. Dogs that have experienced this disease once have a higher chance of a recurring episode. Maintaining a stable lifestyle and a regular diet can also help to avoid conditions that would cause the bacteria to proliferate.
Diarrhea Due to Clostridium perfringens Questions and Advice from Veterinary Professionals
Wyatt
Shepherd mix
7 Years
0 found helpful
Hello
My dog started having bouts of diarrhea.After going 7 times in two days I took him to the vet. They did a swab and it came back positive for C.prefringens He was started on a week of antibiotics and probiotics . My question is can he have gotten this from another dogs stool. My neighbors dog has had diarrhea for a couple weeks and has left it, and not cleaned up. I know my dog sniffed it earlier in the week and then started his symptoms. I also changed his food from pedigree to a holistic dog food 3 weeks ago, could this have caused the issue? Or both?

I
Add a comment to Wyatt's experience
Was this experience helpful?
Chewy
Shih Tzu
5 Years
1 found helpful
So he went to the vet on friday, and they said he was ok, his heart, and temp were ok. He wasn't eating at the time. He has had diarrhea all weekend without improvement. He is now eating chicken and rice. Would it be ok to give a quarter of Imodium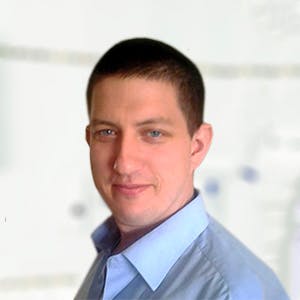 3320
Recommendations
Usually in cases of diarrhoea it is best to allow the dog to expel whatever they have in their gastrointestinal tract that is causing the diarrhoea which may be due to a variety of causes including some infections, foreign bodies, parasites, food issues among other causes; I know it is never pleasant to clean up diarrhoea but at times it is best. Giving some plain canned pumpkin may firm up the stool, but I wouldn't recommend Imodium especially in a small dog as the dosage for them is small (one 2mg capsule per 50lb - depending on literature) and it is possible to overdose them. Regards Dr Callum Turner DVM
Add a comment to Chewy's experience
Was this experience helpful?
Gunnar
Golden Retriever
4 Months
0 found helpful
My 4 month old English Cream Golden Retrievers seems to have had diarrhea almost ever since we brought him home from the breeder. He was not vaccinated until 8 weeks old because the breeder believed in waiting until they are a little older. When we took him to the vet at 8 weeks, he tested positive for cociddia. We treated him for it and started having diarrhea about 5 days into treatment. We thought it was a side effect from the antibiotics. Then the vet said to change his food. Also giving him a probiotic, psyllium, and metronidazole, and pro-pectalin. The diarrhea stopped with all of this so we stopped as directed since he was getting better. Once he was off, the diarrhea started again. He was then put on a 10 day amoxicillin. He got better with no diarrhea within 24 hours if not sooner. After the 10 days the vet wanted to extend it to 30 days. Within 24 hours of his last dose of amoxicillin the diarrhea came back. Up in the middle of the night every couple of hours. The vet is saying he thinks it's clostridium perfringes since his body is reacting to medication like this and is probably going to put him on Tylan which he would be on for the rest of his life. Is this healthy for a dog and does this have anything to do with the breeding of where he came from and should I let the breeder know.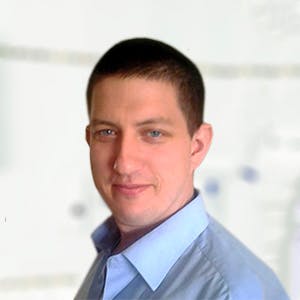 3320
Recommendations
A faecal test for Clostridium perfringens should be done to confirm whether or not this is the issue; you should inform the breeder to let them know what is happening with Gunnar. If it is confirmed to be Clostridium perfringens, long term treatment would be with Tylan (tylosin) but duration of treatment would depend on various factors. High fibre diet and psyllium should also be continued. Regards Dr Callum Turner DVM
My 4 month old American Bulldog has exactly the same symptoms and same treatment. He has had diarrhea since he came from the breeder. She said that a bag of dog food was tested by another buyer and it came back positive for Clostridium, I paid several thousand dollars for this pup, and now medical bills are mounting. My puppy's blood test came back 55% more than normal! This seems to be an epidemic! Could it really be the food? It's organic and nearly 60.00 a bag. I hope your pup is doing better?
Add a comment to Gunnar's experience
Was this experience helpful?
Kenny
Pug
5 Months
0 found helpful
I have a young pug (just under 6 months old), and we are dealing with yet another bout of diarrhea. About a month ago, he was given Metronidazole for what I believe to be C. perfringens, though the vet only mentioned that it was a rod-shaped bacterial overgrowth so I had to put the pieces together. That time he had loose stools for probably 3 days before we took him to the vet. During that time, he would ONLY have bowel movements at night and was having to get up every couple of hours to go. Sometimes he would strain a little, feeling like he needed to go, but nothing would come out, or just a small amount would. Anyway, we took him to the vet, spending $100 for a few days' worth of the wet version of his food, a physical exam, a fecal sample test, and antibiotics. We gave him ONE dose of metronidazole that day and his poop was back to normal within a few hours, making me think he was clearing the infection on his own. I know the medicine can typically fix the issue in a few days but it was MAYBE 6 hours tops. Still, I finished out the course of antibiotics and the symptoms didn't come back until now. I hate for him to suffer even if for a few days (and I obviously don't get much sleep when this is happening either), so if there is no blood or mucus in his stool, how long is acceptable to wait before taking him to the vet? His appetite is still great, he's drinking and peeing a normal amount so he doesn't seem to be dehydrated, and since January he's been using a sensitive-tummy dog food that was recommended specifically by his vet that contains probiotics. This time, his diarrhea started less than 24 hours ago. Is it excessive to take him to the vet every time he has loose stools, or is my concern appropriate?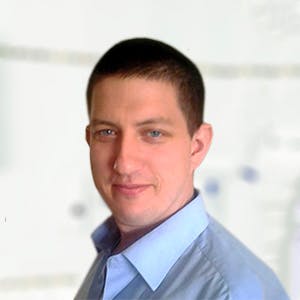 3320
Recommendations
Dogs have diarrhoea often depending on how many nasty things they eat or lick, plus they are prone to picking up tummy bugs from the environment as their immune system is still developing as well as possible poisoning events. I cannot say whether this bout of diarrhoea is a recurrence of the previous diarrhoea or a new condition; ensure that Kenny is hydrated but visit your Veterinarian after a day or two if there is no improvement. Regards Dr Callum Turner DVM
Add a comment to Kenny's experience
Was this experience helpful?
Jax
ShihTzu
14 Years
0 found helpful
Medication Used
Amoxicillin flagyl cerenia
My dog Jax boarded at a kennel Saturday night. The following Monday he started throwing up yellow-white foamy vomit. He had just a little diahrea and wasn't eating and acting a bit lethargic. I took him to the vet Tuesday morning and they said his fecal sample showed bacteria in it and that he most likely picked up a bug somewhere. He was prescribed Cerenia for anti-vomiting and metronidazole(flagyl). He started eating some chicken and rice that Tuesday night and Wednesday morning he had orange diahrea. No other symptoms now besides this orange diahrea. Went back to vet Thursday and he said he looked good and didn't know why the diahrea was orange. (Blood work from a few weeks ago looked fine) He is now on flagyl and amoxicillin liquid. This Friday morning he had another bout of orange diahrea. He has a normal appetite now and acts like himself. Any idea what is causing the orange color?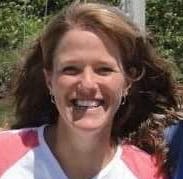 1611
Recommendations
I do not know what is causing the orange color to his stool, no. If he is continuing to improve on his medications, it would be best to follow through with those, and perhaps a bland diet, until things are back to normal. If his lab work was normal, we can rest assured that this isn't liver related. I hope that everything goes well for him.
Add a comment to Jax's experience
Was this experience helpful?
Darwin
Border Collie
11 Years
0 found helpful
My dog has had diarrhea and smelly flatulence for several days. A stool sample was positive for C. Perfringans. (Coincidentally? I am just recovering from a severe bout of C. Difficile) He also is being treated by a cardiologist for Afib and CHF. He is one year post diagnosis. While we waited for the test results I gave him simethecone for the gas which seemed to relieve the cramping as well. His vet wants to give him a 28 days of metronidazole which seems excessive. I have a call in to the cardiologist to see if this is contraindicated with any of his meds. What do you think about the recommended treatment?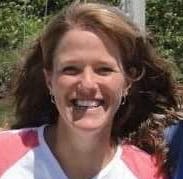 1611
Recommendations
Metronidazole is a common drug used as an anti-diarrheal, although it is typically given for 5-14 days, depending on the severity of the disease. C. Perfringens is a common intestinal inhabitant, and he may recover quite quickly with a few days of Metronidazole. There should not be any interactions with his cardiac drugs, but it is a good idea to check with his cardiologist.
Add a comment to Darwin's experience
Was this experience helpful?
Titan and Ruby-Rose
German Shepherd
3 years old other 8 months old
0 found helpful
Has Symptoms
Liquid diarrhea Mucous shiny porridgey at times.
Medication Used
Amoxycillican tablets and Ensal.priobiotic Flora
We have 2 German Shepherd Dog's called Titan who is 3 and a half years old and Ruby-Rose who is 8 and a half months old. I own Ruby-Rose my sister owns Titan we all live together in the one household. I have looked everywhere why they have both caught Clostridium Perfringens Enterotoxin A. This was diagnosed by a stool sample that our vet sent in to get tested.It came back yesterday diagnosed as this. Our dog's have both got this now I have a few questions ?? Is it contagious /infectious for both to have it ???. It has been going on now for several weeks they keep giving it back and forth to each other because it is reoccurring our Vet suggested we get a faecal sample tested from one of them so we grabbed a sample of Ruby-Rose's poo to get to the bottom ( pardon the pun )of this. Another question my main one is where could they have caught it from because both have got it now. I read every dog carries this bacteria in their intestines something can trigger the Clostridium Perfringens Enterotoxin A. I can give you a bit of a background of how it all started. Ruby-Rose was desexed a few weeks before this all started and her stitches were badly infected.So did she get it from being in the Vets as it said they can get it from hospital or kennel boarding stays. But she was only in the Vet's for one day. She also started to go to Dog Obedience school a few weeks ago she started to get diarrhea after she first started at Dog Obed. school so did she catch gastro from another dog that triggered this bacteria in her gut. We also moved house late last year and are now living at the foothills this area is teaming full of native wildlife especially Australian birds and possums here in South Australia where we live. So I was just wondering if they could have caught this from the birds pooing in our backyard especially in our birdbath as Titan and Ruby-Rose sometimes drink out of the birdbath if we don't catch ghem in time. We do try to keep it clean and empty because our old GS dog once got sick from the pigeond pooing in our birdbath water she drank it got something like this once. So we're really pedantic about keeping it clean and dry. Also at night we get possoms running across the top of our fence and in the trees here in our backyard they drop their poo /droppings on the leaves and grass down near the bottom of the fence. ??? I'm questioning everything as our dog's didn't get it from spoilt rotten meat we are very fussy about the food they eat. Titan has had problems in the past so has enzyplex, psyllium and mashed pumpkin in his diet already so we now have added this and have given them both a very bland diet of boiled chicken and rice since this all began. With a tiny bit of raw fresh beef or cooked mince meat but it is always fresh. Our big boy Titan has no contact with any other dog's too other than Ruby-Rose because he is a highly stressed anxious dog at the best of times as he was attacked at his Dog Obedience school when he was young puppy and is frightened of any other dog's now. So he only has contact with his housemate Ruby-Rose did he get it from her because of his stress anxiety.?? Please can you help my sister Kim and I. We just can't work it out we don't want them to go through this again. Would do anything to prevent it from reoccuring in the future don't like to see your fur babies sick and listless at the best of times.Titan had it so bad last week we went out to come home to him so sick he'd pooed had diarrhea through the house and vomited yellow bile up . They both can't get their poos firm been on one course of antibiotics already now on their second course I picked up today. Our Vet we have is new as we had to get a new one our old Vet was too far to go to since we moved house. But she is on leave and we forgot to ask how they got this in the first place she said she wants to treat both of them till they are completely well and it's well and truly gone she said they might need to stay on this antibiotic concoction for quite a while till they are completely cleared of it she said and have good stools again. I'd be so grateful for your input and any help you can give us. Thanks Debbie and Ruby-Rose and Kim and Titan from South Australia.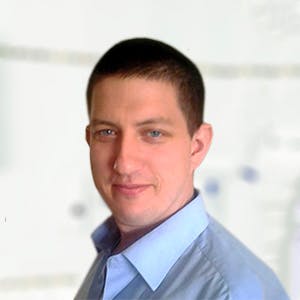 3320
Recommendations
Clostridium perfringens type A is a commonly found inhabitant of the gastrointestinal tract of dogs and may have been picked up anywhere (home, garden and areas where dogs socialise) with most dogs remaining asymptomatic. It is unclear what exactly may trigger an event; but stress, other infections, diet and other causes are suspected of being responsible. I wish I could tell you where they specifically picked this up, but I cannot; the article linked below references: "Type A C. perfringens is a normal inhabitant of the environment and gastrointestinal tract of many animals including dogs, since it can be cultured from more than 80% of both diarrheic and non-diarrheic dogs.". You should continue to practice good hygiene in the home as Clostridium perfringens is a known cause of food poisoning in humans. Regards Dr Callum Turner DVM www.ncbi.nlm.nih.gov/pmc/articles/PMC3327598/#b3-cvj_05_555 www.foodsafety.gov/poisoning/causes/bacteriaviruses/cperfringens/index.html
Add a comment to Titan and Ruby-Rose's experience
Was this experience helpful?
Sizzle
Greyhound
2 Years
2 found helpful
I have a two year old greyhound who has a hookworm infection and also had tape worm. He had been vomiting a couple of times with diahrrea on and off but started getting really nauseous a couple of weeks ago with diarrhea so when I took him to the vet, he did a fecal smear and found an enormous number of clostridium bacteria. He was put on metronizadole for five days but the odd smell of the bacterial toxin remained so he was given an additional 10 days metronidazole which ends Friday. The smell is still somewhat there after he defecates. Should I request an additional prescription of metronizadole?

He is also on interceptor for the hookworm (one dose every two weeks for three doses total). He had a dose of sentinel followed by 2 doses of drontal and another sentinel before the interceptor. Is rhe clostrodium infection a result of his battling hookworm?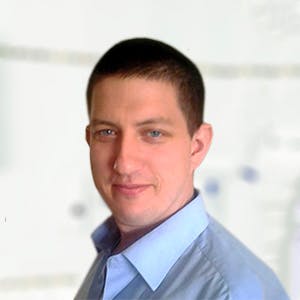 3320
Recommendations
Clostridium perfringens is an infection which is common in dogs but is usually asymptomatic, dogs may present with symptoms during an immune challenge (parasite infection for example). Clostridium perfringens is a bacteria which is common in the environment and can be found in vegetation and woodland. If the treatment isn't looking 100% effective, a culture and sensitivity test may be performed to determine the best antibiotic for the infection. The treatment of the parasites needs to be completed as the normal schedule. Regards Dr Callum Turner DVM
And is it dangerous if veterinary found clostridium perfingens at my dogs poo for my baby 10 month old? My dog has no diarrhea and feel okay but doctor told me that i have to give metronizadole to my dog for 15 days but ive read alot of articles and thought if he has no diarrhea then its not a cause to give antibiotics?
Thanks
I'm desperate for help. My poor 10yr greyhound Hershey was diagnosed with Clostridium alpha toxin about 18 mths ago . He's had several courses of antibiotics . When the cycle started he would go six weeks of been ok then he would stop eating then dreadful diarrhoea plus blood and mucus. I would give him pro Kolin for 3 days and antibiotics if there was blood, after 2/3 days of been ill he would pick up and be back to normal . What has happened is over time, the time between attacks has got shorter he now only ever has 3/4 days of eating then it starts again . He's now on permanent antibiotics I'm not sure there helping other than his poo is a better colour . He's starting to loose weight and the smell from him is dreadful . This morning I had to wash his bottom and tail he was covered in whatever came out of him . It didn't look like poo and the smell is so bad . The vets just tell me there's nothing more we can do but try and manage it but I feel it's starting to manage us . Has anyone else had a simlar problem and any advice would be appreciated.
Add a comment to Sizzle's experience
Was this experience helpful?
Duke and Chief
Cane Corso
21 Months
0 found helpful
Hi! I have two Cane Corso Mastiffs (11 months and 21 months). They have been experiencing extremely liquid diarrhea, the 11 month old lost 5 lbs in 3 weeks, for the past 3 weeks and we just got the fecal test results back and they are both positive for Clostridium. They are on Metronidazole (second, 10 day round) and the vet just gave me a prescription for Tylan powder (1/4 teaspoon twice a day for two months). The vets is insisting this is from eating feces, which I have never witnessed either of my pups doing and of all the research I have not seen Clostridium attributed to this. I am trying to ensure they recover from this and I avoid situations where they could contract this again in the future. Any advice on contamination or contagions would be greatly appreciated.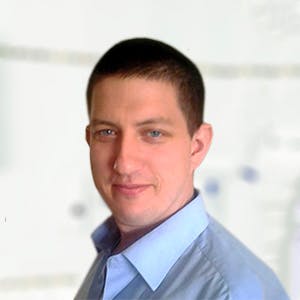 3320
Recommendations
Clostridium perfringens is a bacteria which is present in up to 80% of dogs intestinal tracts regardless of whether they have diarrhoea or are symptomatic. In some cases the Clostridium produce a toxin (the faecal test would have been for the presence of the toxin) which leads to diarrhoea, we don't fully know the full aetiology of the disease but it is suspected that stress, dietary changes or other infections may have a bearing on the disease. The Veterinary Partner website below is a reputable website and is part of the Veterinary Information Network which has a great page on Clostridial diarrhoea. Regards Dr Callum Turner DVM
www.veterinarypartner.com/Content.plx?P=A&S=0&C=0&A=2239
Add a comment to Duke and Chief's experience
Was this experience helpful?
D
Labrador Retriever
6 Months
0 found helpful
We got my puppy at 8 weeks old from a breeder. We were told she thought he had giardia and so was given flagyl to treat him. Took my puppy to the vet the next day and found out it was actually parvo! Long story short we have been dealing with health issues Since we had him. He has been on an off antibiotics since we got him. He is now six months old and still we haven't been able to get him to have "normal" stool. We did numerous fecal tests that came back negative. So finally they swabbed his insides and concluded he had coronovirus , camplobactor , and clostridium perfringens. So they had me do first a 10 day course of Erithromycin and two step dewormer. Started him on ID hills kibble and was finally getting good stools! No blood, and looked formed. Once the 10 day was over ... Blood again. Restarted him on the abx for another 20 days. We also give him a probiotic daily. All the while he has appetite of a pig and so much energy. You would never know he was sick.
The course ended about a week ago and starting a day or 2 since he has been off abx, he started having a soft piece at the end of every stool. Called the vet and she thinks it's normal. Today he has had 4 soft mushy stools. We have not taken him off the ID food yet. I am just at a loss and starting to feel a little defeated. What do you think could be the cause of the soft stools? I'm just at a loss and any advice would be helpful! Thank you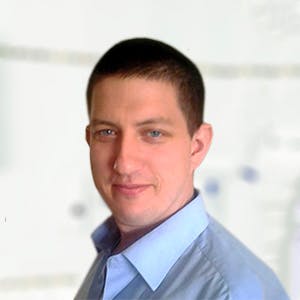 3320
Recommendations
Treating chronic infections can be tricky, especially in younger dogs. When your Veterinarian took swabs to determine the infections did they perform sensitivity testing too to determine the most appropriate antibiotic effective against the bacterial infection; at times antibiotics are prescribed repetitively which builds up a resistance to the antibiotics, in these cases culture and sensitivity needs to be carried out to get the best treatment option. Other causes of loose stool maybe due to an ingredient in feed (food intolerance), allergy to something in the environment or another underlying infection. You could try feeding a bland diet of boiled chicken and rice to see if there is something irritating his stomach. Regards Dr Callum Turner DVM
Add a comment to D's experience
Was this experience helpful?
Jax
Great Dane
3 Years
0 found helpful
My almost four year old Great Dane started with an episode of vomiting almost 2 weeks ago. It was then later that night followed by hemorrhagic diarrhea. This happened 2 times, and we brought him to the emergency vet. They gave him fluids and started him on metronidazole for one week. A couple days later when he wasn't in proving that much, still havibg nausea and diarrhea, although no more bloody diarrhea, we spoke to the vet and they put him on panicure. He was on this for three days and the metronidazole for 7 days. His mood and appetite slowly improved and has diarrhea started to slowly improve as well, but he still had intermittent nausea. This past weekend, he vomitted once in the middle of the night, only bile. We went to the vet, and 4 days ago he was started on tylosin. Last night he had two episodes of vomiting bile, and then had an episode of diarrhea that was yellow and mucousy. For the past few days before this this, his stools have been more formed and normal-looking, just a little orange in color. We never did a stool culture, but tested the school for other things and it was negative twice. I'm wondering if he could have a clostridium infection. My vet seems to think it's more of an inflammatory bowel disease, but it seems that it came on too quickly for that to be the case, as he had no previous issues. If it is clostridium she said the tylosin would treat it, but I can't find any information to support that. She also wants me to start him on steroids. What is your opinion? This is so frustrating! Just when I think he's getting better, he takes a step back :-(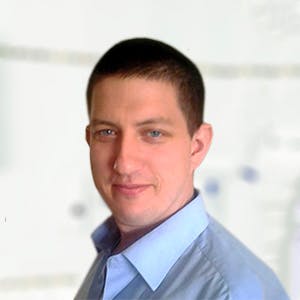 3320
Recommendations
From the description you have given, especially with the faecal culture coming back negative (twice), the cause of the diarrhoea probably isn't bacterial in origin. There are a few causes of non-infectious diarrhoea (and vomiting) in dogs, these include inflammatory disease, food intolerance, parasites, liver disease, metabolic disease, toxins or a foreign body. At this point, when treatment hasn't improved the condition, further investigation by performing blood tests and an x-ray to check the overall internal health of Jax would be diagnostically beneficial. Treating with different treatments may take time to diagnose by exclusion, where other specific diagnostic tests may indicate the cause of the problem. Regards Dr Callum Turner DVM
Add a comment to Jax's experience
Was this experience helpful?
Fleur
15 Years
0 found helpful
Hi My old girl (15+) Bull Mastiff is suffering Clostridium perfringens & was on medication all was going well but as I started her back onto her normal diet her diarrhoea has flared up again but thankfully no blood or mucus. so I am going to put her back onto boiled chicken and Hills I/d dry food for another week. What food do you suggest i put her on after clearing this last episode up??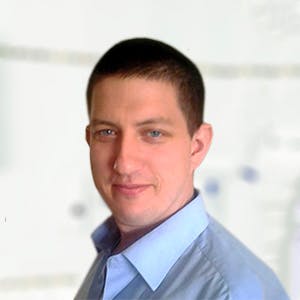 3320
Recommendations
I would keep Fleur on the Hills i/d Prescription Diet for longer than another week; an infection of Clostridium perfringens would have caused extensive irritation to her gastrointestinal tract which may require her intestines a longer period of time to fully recover given a dog of her age (15 is a great age for a Bull Mastiff). After it may be a case of continuing using Hills i/d Prescription Diet or choosing another Hills Prescription or Science Diet (or other brand) to give to Fleur if her regular food is causing her diarrhoea; it may become a case of trial and error. Whichever food you will choose, ensure you find an age appropriate, complete dog food diet to ensure she gets the nutrition she needs. If Fleur's diarrhoea gets worse, or new clinical signs appear, visit your Veterinarian immediately. Regards Dr Callum Turner DVM
Add a comment to Fleur's experience
Was this experience helpful?
Lola
9 Years
0 found helpful
My dog has been having bad diarrhea with mucus, vomiting, flatulence, some weight loss, on and off over the course of the last 2-3 months. Her appetite has been normal other than on the day where she has vomited. Our vet had given oral medication to help with the diarrhea and vomiting and the symptoms would stop and she would get better, and then she'd have another "flare up" 3 or 4 weeks later for some reason. I have caught her eating things outside in our grass including a toadstool. Our vet took a stool sample and found that the clostridium perfringen bacteria is in her stool. She has also been diagnosed with an enlarged liver. Could the issue with the bacteria be causing the liver issue or is it the liver issue causing the bacteria problem?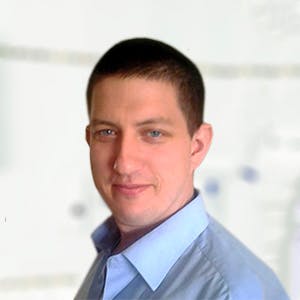 3320
Recommendations
Thank you for your question. It is possible that liver disease is making Lola more susceptible to infections of Clostridium perfringens or the liver disease is secondary to the infection. During the time between her flare ups, it would be worth taking blood for biochemistry tests to determine overall liver and kidney health while she isn't suffering from an episode. If you haven't done already, switch Lola's food to a high fibre diet as this seems to help suppress production of toxins. Regards Dr Callum Turner DVM
Add a comment to Lola's experience
Was this experience helpful?