Diarrhea Due to Clostridium perfringens in Dogs
Diarrhea Due to Clostridium perfringens in Dogs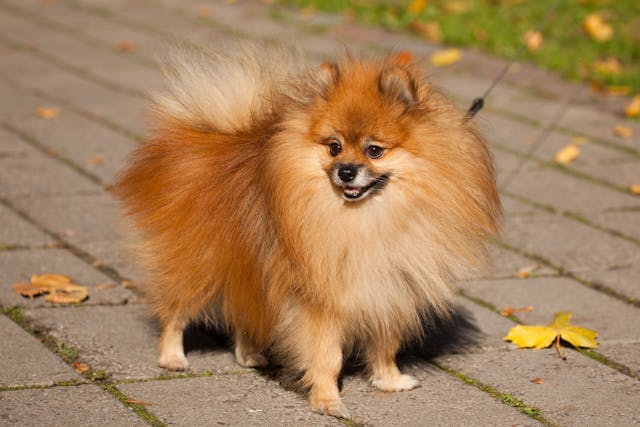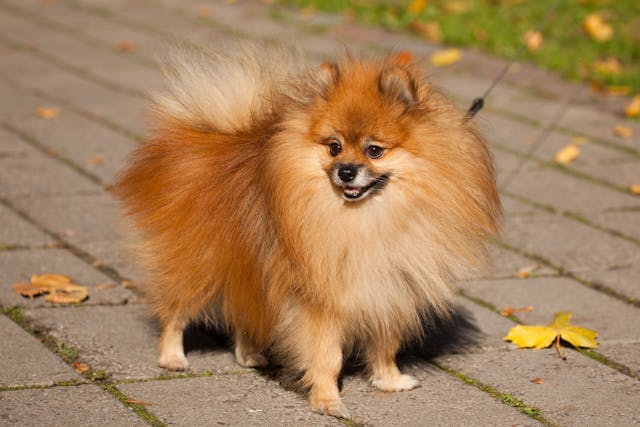 What are Diarrhea Due to Clostridium perfringens?
Clostridium perfringens is an intestinal bacteria that produces toxic compounds when it proliferates. These enterotoxins (substances that are toxic to the intestines) are a common cause of diarrhea in dogs; in fact, 34% of dogs with diarrhea have been identified as carrying clostridium toxins. The disease that results from clostridium enterotoxins is called clostridial enterotoxicosis. It is something of a mystery to veterinarians, in spite of the obvious connection to the bacteria. About 80% of dogs seem to carry the bacteria without producing toxins or showing signs of diarrhea. Symptoms seem to develop suddenly in response to a stressor such as diet change, an allergic reaction, or an environmental disturbance like staying in a hospital or a kennel. When this happens, the bacteria produce spores and proliferate toxically in large numbers. It is possible that ingestion of the bacteria in food, or exposure to other dogs may also precipitate the problem, even though some bacteria are already present in the intestine. Symptoms can vary from mild diarrhea that resolves itself in about a week, to chronic episodes that recur every few months. Some dogs can have a sudden, life-threatening form of gastritis, called hemorrhagic gastroenteritis, with acute vomiting and bloody diarrhea. This will need immediate treatment to prevent dehydration and shock. Most other forms respond to oral antibiotic.
Clostridium perfringens bacteria are common in dogs. This bacteria is often present in the intestine asymptomatically, but when it proliferates it produces spores and toxic compounds that cause diarrhea. This is called clostridial enterotoxicosis.
Diarrhea Due to Clostridium perfringens Average Cost
From 67 quotes ranging from $300 - $1,500
Symptoms of Diarrhea Due to Clostridium perfringens in Dogs
Take your dog to see a veterinarian if you notice any of the following symptoms. Extreme bloody diarrhea should be treated as an emergency.
Diarrhea with mucus
Tenesmus (straining to defecate)
Watery stools
Blood in the stool (hematochezia)
Hemorrhagic diarrhea (resembling raspberry jam)
Flatulence
Vomiting
Signs of abdominal pain
Weight loss or general ill health in chronic cases
Types
Clostridium perfringens bacteria may be associated with three different types of symptoms.
Acute – self-limiting symptoms of diarrhea lasting 5-7 days
Chronic – recurrent symptoms occurring every 4-6 weeks (more common in older dogs)
Hemorrhagic gastroenteritis – sudden symptoms of profuse bloody diarrhea and vomiting
Top
Causes of Diarrhea Due to Clostridium perfringens in Dogs
Some of the following factors may precipitate an opportunistic infection. Veterinarians believe some dogs may be more susceptible to the bacteria.
Stress (staying in a kennel or hospital)
Diet change
Eating food with high levels of bacteria (such as spoiled food or raw meat)
Allergic reaction
A higher than normal PH in the intestinal tract
Hemorrhagic gastroenteritis is more common in small and toy breeds (Yorkshire Terrier, Miniature Pinscher, Miniature Schnauzer, Miniature Poodle, Maltese)
Idiopathic
Top
Diagnosis of Diarrhea Due to Clostridium perfringens in Dogs
The veterinarian will need a description of your dog's symptoms, including any prior problems with diarrhea and any potential stressors. Diet change or recent dietary indiscretion can be relevant. If your dog has been vaccinated, this can help to eliminate parvovirus which can cause similar symptoms of diarrhea. Dogs with parvovirus usually also have fever and more signs of systemic illness.
Bloodwork will usually be normal unless your dog has hemorrhagic gastroenteritis, in which case there will be a decreased plasma concentration from dehydration. Blood tests can also help to eliminate other potential causes like kidney or liver failure. In the case of chronic problems, x rays or intestinal biopsy via endoscopy may be necessary to rule out cancer.
A fecal sample will be necessary to diagnose the bacteria. Clostridium perfringens bacteria can be identified under a microscope. Large numbers of bacteria will suggest that they are causing your dog's diarrhea, but, since many dogs have this type of bacteria without any symptoms, the sample will have to be sent to a lab to identify the toxin. In the meantime, the veterinarian will treat your dog's symptoms and may prescribe an antibiotic.
Top
Treatment of Diarrhea Due to Clostridium perfringens in Dogs
Dogs that are very ill will need immediate treatment with fluids and electrolytes. Some dogs may need blood or plasma transfusion. Intravenous antibiotic may also be given to reduce the chance of sepsis developing as intestinal bacteria spread through the body.
Milder symptoms will be treated with an oral antibiotic. For cases with no prior history, medication will only need to be prescribed for about a week. Most dogs respond well to this treatment. Recurrent problems may require a low dose antibiotic for a longer period of time. A probiotic medication (such as lactobacillus) may be recommended to encourage more healthy intestinal bacteria. Diet change can also be helpful. Many dogs with chronic clostridium do better on a high fiber diet. The veterinarian may recommend a specific brand of dog food, or suggest you add fiber supplements such as psyllium or oat bran.
Top
Worried about the cost of Diarrhea Due To Clostridium Perfringens treatment?
Pet Insurance covers the cost of many common pet health conditions. Prepare for the unexpected by getting a quote from top pet insurance providers.
Recovery of Diarrhea Due to Clostridium perfringens in Dogs
Clostridium perfringens responds well to treatment, even though the exact cause of the disease is still poorly understood. Dogs with short-term symptoms usually recover completely with treatment. Chronic recurrent problems may require long-term management with diet change and frequent visits to the veterinarian. Hemorrhagic gastroenteritis can be treated well with intense fluid therapy. If it is caught in time, your dog will make a complete recovery, but untreated it can often be fatal, so it's important to watch your dog closely and get treatment immediately if you notice signs of severe diarrhea. Dogs that have experienced this disease once have a higher chance of a recurring episode. Maintaining a stable lifestyle and a regular diet can also help to avoid conditions that would cause the bacteria to proliferate.
Top
Diarrhea Due to Clostridium perfringens Average Cost
From 67 quotes ranging from $300 - $1,500
Top
Diarrhea Due to Clostridium perfringens Questions and Advice from Veterinary Professionals
Gunnar
Golden Retriever
4 Months
4 found helpful
4 found helpful
My 4 month old English Cream Golden Retrievers seems to have had diarrhea almost ever since we brought him home from the breeder. He was not vaccinated until 8 weeks old because the breeder believed in waiting until they are a little older. When we took him to the vet at 8 weeks, he tested positive for cociddia. We treated him for it and started having diarrhea about 5 days into treatment. We thought it was a side effect from the antibiotics. Then the vet said to change his food. Also giving him a probiotic, psyllium, and metronidazole, and pro-pectalin. The diarrhea stopped with all of this so we stopped as directed since he was getting better. Once he was off, the diarrhea started again. He was then put on a 10 day amoxicillin. He got better with no diarrhea within 24 hours if not sooner. After the 10 days the vet wanted to extend it to 30 days. Within 24 hours of his last dose of amoxicillin the diarrhea came back. Up in the middle of the night every couple of hours. The vet is saying he thinks it's clostridium perfringes since his body is reacting to medication like this and is probably going to put him on Tylan which he would be on for the rest of his life. Is this healthy for a dog and does this have anything to do with the breeding of where he came from and should I let the breeder know.
May 21, 2018
Gunnar's Owner
---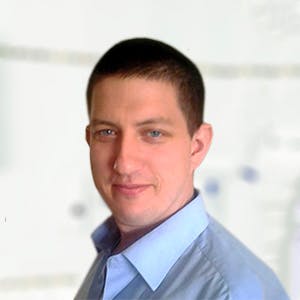 4 Recommendations
A faecal test for Clostridium perfringens should be done to confirm whether or not this is the issue; you should inform the breeder to let them know what is happening with Gunnar. If it is confirmed to be Clostridium perfringens, long term treatment would be with Tylan (tylosin) but duration of treatment would depend on various factors. High fibre diet and psyllium should also be continued. Regards Dr Callum Turner DVM
May 21, 2018
My 4 month old American Bulldog has exactly the same symptoms and same treatment. He has had diarrhea since he came from the breeder. She said that a bag of dog food was tested by another buyer and it came back positive for Clostridium, I paid several thousand dollars for this pup, and now medical bills are mounting. My puppy's blood test came back 55% more than normal! This seems to be an epidemic! Could it really be the food? It's organic and nearly 60.00 a bag. I hope your pup is doing better?
---
Weird our English Cream Golden who is almost 5 months old was also just diagnosed with clostridium perfringens today! Wonder if we got them from the same place!? We went through everything and every medicine you listed too before finding out. Our doctor didn't make it seem like he'll be on Tulane for the rest of his life, but she did say it'll be at least a few months until we can see if his body can handle food without it. It's exhausting though. I feel like I'm making a gourmet meal everytime feel him. ID wet food, ID dry food, psyllium, pumpkin for a pre-biotic, Tylan, proviable...the list goes on. But his stools have hardened up and he seems WAY happier and energetic. Ugh.
Was this experience helpful?
Kenny
Pug
5 Months
1 found helpful
1 found helpful
I have a young pug (just under 6 months old), and we are dealing with yet another bout of diarrhea. About a month ago, he was given Metronidazole for what I believe to be C. perfringens, though the vet only mentioned that it was a rod-shaped bacterial overgrowth so I had to put the pieces together. That time he had loose stools for probably 3 days before we took him to the vet. During that time, he would ONLY have bowel movements at night and was having to get up every couple of hours to go. Sometimes he would strain a little, feeling like he needed to go, but nothing would come out, or just a small amount would. Anyway, we took him to the vet, spending $100 for a few days' worth of the wet version of his food, a physical exam, a fecal sample test, and antibiotics. We gave him ONE dose of metronidazole that day and his poop was back to normal within a few hours, making me think he was clearing the infection on his own. I know the medicine can typically fix the issue in a few days but it was MAYBE 6 hours tops. Still, I finished out the course of antibiotics and the symptoms didn't come back until now. I hate for him to suffer even if for a few days (and I obviously don't get much sleep when this is happening either), so if there is no blood or mucus in his stool, how long is acceptable to wait before taking him to the vet? His appetite is still great, he's drinking and peeing a normal amount so he doesn't seem to be dehydrated, and since January he's been using a sensitive-tummy dog food that was recommended specifically by his vet that contains probiotics. This time, his diarrhea started less than 24 hours ago. Is it excessive to take him to the vet every time he has loose stools, or is my concern appropriate?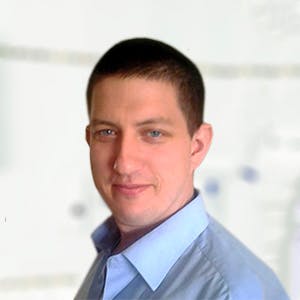 1 Recommendations
Dogs have diarrhoea often depending on how many nasty things they eat or lick, plus they are prone to picking up tummy bugs from the environment as their immune system is still developing as well as possible poisoning events. I cannot say whether this bout of diarrhoea is a recurrence of the previous diarrhoea or a new condition; ensure that Kenny is hydrated but visit your Veterinarian after a day or two if there is no improvement. Regards Dr Callum Turner DVM
May 8, 2018
Was this experience helpful?
Diarrhea Due to Clostridium perfringens Average Cost
From 67 quotes ranging from $300 - $1,500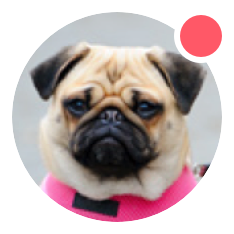 Need pet insurance?