Steroid-Responsive Meningitis-Arteritis in Dogs
Steroid-Responsive Meningitis-Arteritis in Dogs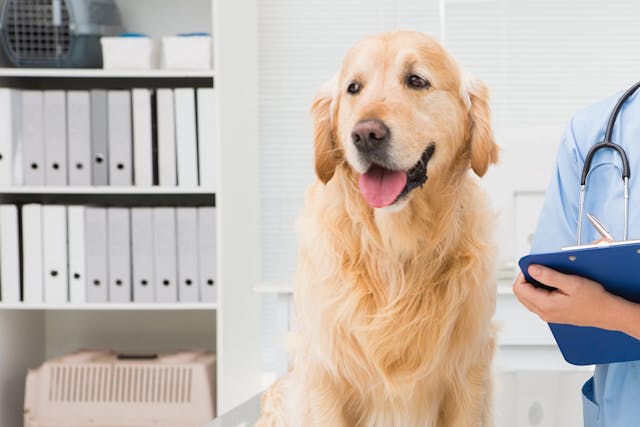 What are Steroid-Responsive Meningitis-Arteritis?
The meninges are layers of connective tissue that surround the brain, the spinal cord and cerebrospinal fluid (CSF), and the arteries and vessels contained within them. Steroid-responsive meningitis-arteritis results in the presence of white blood cells in the CSF and it is suspected by researchers that the immune system may be mistakenly attacking the meninges. The condition is known by many other names including aseptic suppurative meningitis, Beagle pain syndrome, necrotizing vasculitis, and canine juvenile polyarteritis syndrome. This condition affects young dogs most often with the typical age of onset being 6 to 18 months, but the age range can go up to approximately seven years. Prognosis ranges from excellent to guarded depending on the age of the dog, the pet's response to the treatment, and the risk of secondary complications like spinal cord compression.
Steroid-responsive meningitis-arteritis (SRMA) is an inflammatory disease of the central nervous system, affecting the meninges (layers of tissue that surround the brain) and the meningeal arteries. This is a well-recognised disease in the field of veterinary medicine and the prognosis can be very positive with prompt treatment and aggressive therapy.
Steroid-Responsive Meningitis-Arteritis Average Cost
From 43 quotes ranging from $3,000 - $8,000
Get a free pet insurance quote in less than 60 seconds!
Easily compare quotes from the most trusted pet insurance companies in the United States.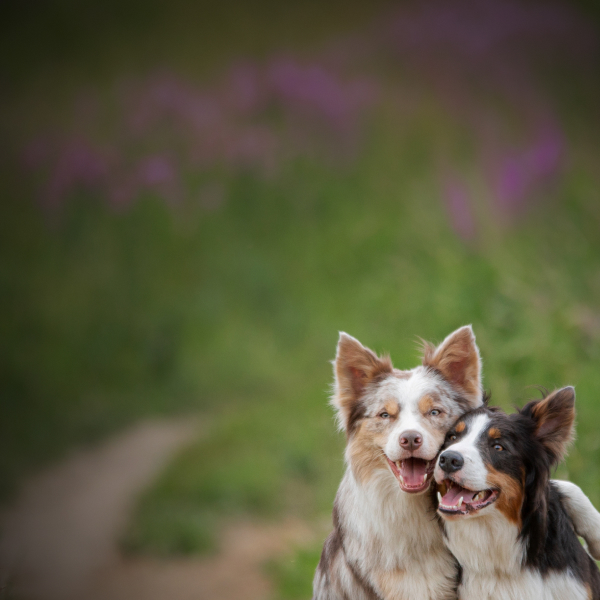 Symptoms of Steroid-Responsive Meningitis-Arteritis in Dogs
The symptoms for SRMA can be chronic or present as flares of an intermittent nature. Your pet may be showing signs of stiffness and pain only to have the symptoms disappear. It is best to have your canine family member checked by a veterinarian nonetheless because steroid-responsive meningitis-arteritis can lead to serious complications if not attended to.
Back pain
Neck pain
Vocalization of the discomfort
Fever
Lowered head
Arched back
Stiff gait
Rigid stance
Depression
Lethargy
Sometimes there may be muscle spasms
Types
Acute
This is the most common form
Presents with pain along the back
Typical signs of fever, stiff gait, and rigid back are seen
The dog will remain in a hunched position
Chronic
This can occur as the result of the relapse of an acute attack after treatment
Secondary complications to chronic SRMA are many, including muscle weakness, seizures, and loss of bodily control
Causes of Steroid-Responsive Meningitis-Arteritis in Dogs
The cause for steroid-responsive meningitis-arteritis is not definitively known but there are concrete suspicions as to why it occurs due to constant research on the condition.
There may be a genetic predisposition
All breeds can be affected but there is an over-representation in studies of the following breeds: Boxers, Beagles, Weimaraners, Bernese Mountain Dogs, and the Nova Scotia Duck Tolling Retriever
The breed disposition may make the prognosis for recovery more guarded for canines of that type
Studies show there may be an abnormal immune response to the central nervous system
Researchers think there could be a link between a genetic reaction to the environment
The condition can accompany immune-mediated polyarthritis suggesting a possible connection
Some researchers feel there may be a link between vaccinations and the possible desensitization of the dog to viral antigens
There could be a relation to age as older dogs can be less responsive to treatment
Diagnosis of Steroid-Responsive Meningitis-Arteritis in Dogs
When you bring your canine family member to the clinic the veterinarian will do a physical examination. This will be done with great care as no doubt, your pet is most likely in pain even though he may not display the extent of it to you. Along with taking your dog's temperature, the veterinarian will do an examination that includes looking for neurological abnormalities in your pet's behavior and mannerisms. Dogs with advanced SRMA will have dramatically increased signs of weakness and possible indications of impending paralytic effects.
Standard tests that may help in the diagnostic process are urinalysis, complete blood count, and serum chemistry. For instance, in the serum chemistry, your veterinarian may see markers that stand out and could mean SRMA, such as acute phase protein (APP), alpha2 macroglobulin, elevated IgG,  and C-reactive protein (CRP). CRP is a marker that is very indicative of an inflammatory process in the body.
Radiographs and MRI could be the next steps in the search for a diagnosis. The veterinarian will need to investigate the stability of the spine which can be compromised in some diseases. The veterinary team will want to rule out illnesses such as discospondylitis, ascertain whether there has been a trauma to the body that could be causing the arched back and pain, and verify that there are no infections or tumors that could bring on intense fever and discomfort.
Once the stability of the spine and joints has been confirmed, a sample of the cerebrospinal fluid will be taken. In addition to checking for bacteria, fungus, or other inflammatory conditions, the analysis of the CSF could indicate that there is an increase in white blood cells. This factor, along with the physical signs, is very indicative of SRMA.
Treatment of Steroid-Responsive Meningitis-Arteritis in Dogs
A dog with a mild case of SRMA can be treated with NSAID's. Most cases, however, are beyond mild. Young dogs in the acute phase (most commonly seen) are treated with anti-inflammatories and long-term immunosuppressive therapy which lasts between a minimum of 4 months up to 20 months in duration. Prednisolone and prednisone are the usual choices, with a tapering prescription that will be determined in length by follow-up testing and your pet's clinical response to the medication. A canine who has chronic and recurring SRMA will most likely need a drug therapy given on alternating days which will consist of an immunosuppressive drug and a glucocorticoid. Early in the treatment regimen, pain relief may be necessary also.
Worried about the cost of treating your pet's symptoms?
Pet Insurance covers the cost of many common pet health conditions. Prepare for the unexpected by getting a quote from top pet insurance providers.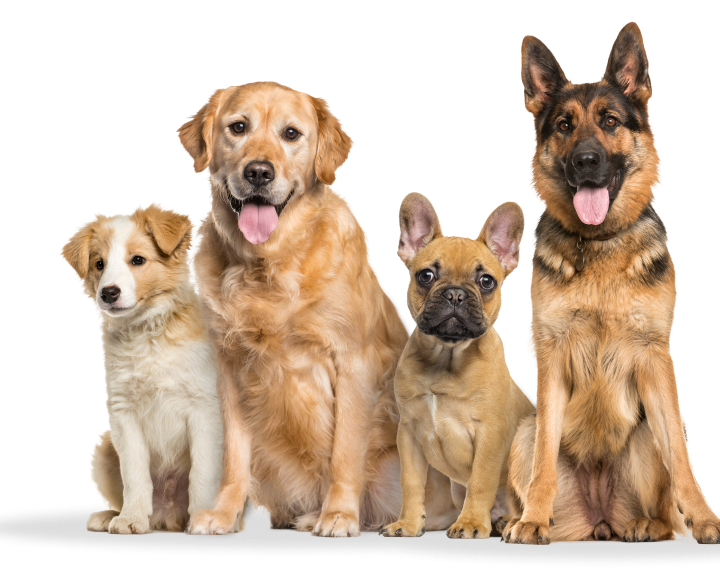 Recovery of Steroid-Responsive Meningitis-Arteritis in Dogs
Follow-up appointments will be very important and absolutely necessary with a diagnosis of steroid-responsive meningitis-arteritis. Your veterinarian will determine the schedule of the return visits which will depend on how well your furry family member responds to the treatment. The follow-up will mean repeat blood tests and analysis of the CSF until the veterinarian can see that the markers have returned to normal. This could mean appointments every 4 to 6 weeks for several months. It is imperative that you keep the appointments and do not discontinue the medication even though you may think your dog is feeling better. It should be noted that many pets will need a prescription for gastroprotectants; if you see any side effects from the long-term therapy such as blood in the stool or vomiting, or if you are concerned in any way with your pet's health, contact the clinic without delay. With SRMA there is a potential for relapse, meaning that continued contact with your veterinarian will be recommended.
Steroid-Responsive Meningitis-Arteritis Average Cost
From 43 quotes ranging from $3,000 - $8,000
Top
Steroid-Responsive Meningitis-Arteritis Questions and Advice from Veterinary Professionals
Beagle
Twenty Two Months
0 found this helpful
0 found this helpful
My pet has the following symptoms:
Shaking, Couldn'T Hold Head Up, Stopped Eaing And Drinking.
He is doing better but still doesn't hold head up like he use to, not active very much anymore and has gained 4 pounds (started at 18 lbs and now 22 lbs). Can I take him on leach walks to help with weight issues?
Answered by Dr. Michele K. DVM
Thank you for your question. Unfortunately, without knowing more about what is going on with him, I cannot comment on whether he can go for leash walks. It would be best to follow up with your veterinarian with this question, as they have examined him, know what is going on with him, and and know what to expect with the medications that he is on. I hope that all goes well for him.
Aug. 2, 2020
Was this question and answer helpful?
Beagle
Snoopy
11 Months
0 found this helpful
0 found this helpful
My pet has the following symptoms:
My dog was diagnosed with SRMA. He first displayed symptoms at 4 months and he's relapsed three times. He was treated with prednisolone each time, but only for a 3 week period. He would relapse within 1 month of finishing the meds. After his latest relapse we took him to a specialist and she prescribed prednisone and directed us to double the dosage for a week and then continue with half the dosage for 4-6 weeks. Is there a significant difference between prednisone and Prednisolone? His symptoms have abated but he does experience lethargy and shakes in the mornings and late afternoon before we give him his meds. He also lacks any desire to play or be active. Is there any other form of treatment other than prednisone? Is acupuncture a viable option? Will we have to give him steroids for the rest of our dog's life? What are the potential consequences of continued corticosteroid use?
Prednisone is converted into prednisolone by the body, by giving prednisolone your just skipping a step in the conversion of the medication; corticosteroid therapy may be required for months and tapered off slowly in order to treat this condition. Long term effects of corticosteroid therapy include immunosuppression, increased thirst, increased hunger, lethargy among other side effects. Regards Dr Callum Turner DVM
July 11, 2018
Was this question and answer helpful?
Steroid-Responsive Meningitis-Arteritis Average Cost
From 43 quotes ranging from $3,000 - $8,000
Get a free pet insurance quote in less than 60 seconds!
Easily compare quotes from the most trusted pet insurance companies in the United States.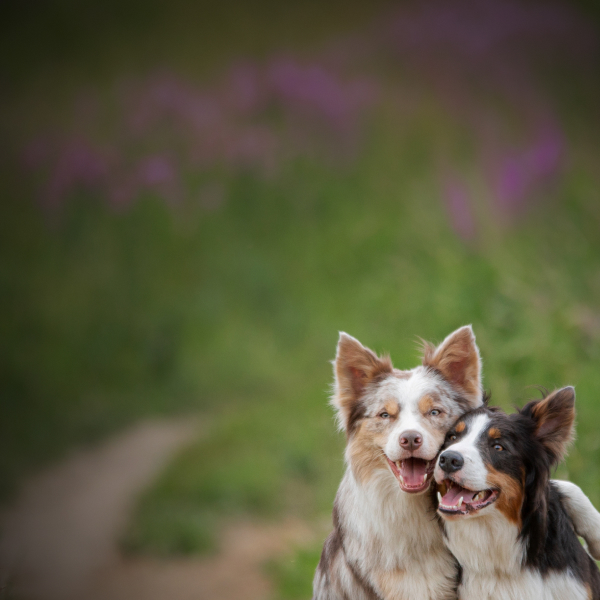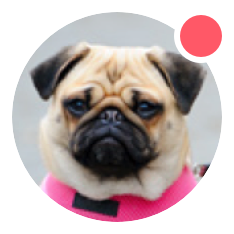 Need pet insurance?