What are Steroid-Responsive Meningitis-Arteritis?
The meninges are layers of connective tissue that surround the brain, the spinal cord and cerebrospinal fluid (CSF), and the arteries and vessels contained within them. Steroid-responsive meningitis-arteritis results in the presence of white blood cells in the CSF and it is suspected by researchers that the immune system may be mistakenly attacking the meninges. The condition is known by many other names including aseptic suppurative meningitis, Beagle pain syndrome, necrotizing vasculitis, and canine juvenile polyarteritis syndrome. This condition affects young dogs most often with the typical age of onset being 6 to 18 months, but the age range can go up to approximately seven years. Prognosis ranges from excellent to guarded depending on the age of the dog, the pet's response to the treatment, and the risk of secondary complications like spinal cord compression.
Steroid-responsive meningitis-arteritis (SRMA) is an inflammatory disease of the central nervous system, affecting the meninges (layers of tissue that surround the brain) and the meningeal arteries. This is a well-recognised disease in the field of veterinary medicine and the prognosis can be very positive with prompt treatment and aggressive therapy.
Book First Walk Free!
Symptoms of Steroid-Responsive Meningitis-Arteritis in Dogs
The symptoms for SRMA can be chronic or present as flares of an intermittent nature. Your pet may be showing signs of stiffness and pain only to have the symptoms disappear. It is best to have your canine family member checked by a veterinarian nonetheless because steroid-responsive meningitis-arteritis can lead to serious complications if not attended to.
Back pain
Neck pain
Vocalization of the discomfort
Fever
Lowered head
Arched back
Stiff gait
Rigid stance
Depression
Lethargy
Sometimes there may be muscle spasms
Types
Acute
This is the most common form
Presents with pain along the back
Typical signs of fever, stiff gait, and rigid back are seen
The dog will remain in a hunched position
Chronic
This can occur as the result of the relapse of an acute attack after treatment
Secondary complications to chronic SRMA are many, including muscle weakness, seizures, and loss of bodily control
Causes of Steroid-Responsive Meningitis-Arteritis in Dogs
The cause for steroid-responsive meningitis-arteritis is not definitively known but there are concrete suspicions as to why it occurs due to constant research on the condition.
There may be a genetic predisposition
All breeds can be affected but there is an over-representation in studies of the following breeds: Boxers, Beagles, Weimaraners, Bernese Mountain Dogs, and the Nova Scotia Duck Tolling Retriever
The breed disposition may make the prognosis for recovery more guarded for canines of that type
Studies show there may be an abnormal immune response to the central nervous system
Researchers think there could be a link between a genetic reaction to the environment
The condition can accompany immune-mediated polyarthritis suggesting a possible connection
Some researchers feel there may be a link between vaccinations and the possible desensitization of the dog to viral antigens
There could be a relation to age as older dogs can be less responsive to treatment
Diagnosis of Steroid-Responsive Meningitis-Arteritis in Dogs
When you bring your canine family member to the clinic the veterinarian will do a physical examination. This will be done with great care as no doubt, your pet is most likely in pain even though he may not display the extent of it to you. Along with taking your dog's temperature, the veterinarian will do an examination that includes looking for neurological abnormalities in your pet's behavior and mannerisms. Dogs with advanced SRMA will have dramatically increased signs of weakness and possible indications of impending paralytic effects.
Standard tests that may help in the diagnostic process are urinalysis, complete blood count, and serum chemistry. For instance, in the serum chemistry, your veterinarian may see markers that stand out and could mean SRMA, such as acute phase protein (APP), alpha2 macroglobulin, elevated IgG, and C-reactive protein (CRP). CRP is a marker that is very indicative of an inflammatory process in the body.
Radiographs and MRI could be the next steps in the search for a diagnosis. The veterinarian will need to investigate the stability of the spine which can be compromised in some diseases. The veterinary team will want to rule out illnesses such as discospondylitis, ascertain whether there has been a trauma to the body that could be causing the arched back and pain, and verify that there are no infections or tumors that could bring on intense fever and discomfort.
Once the stability of the spine and joints has been confirmed, a sample of the cerebrospinal fluid will be taken. In addition to checking for bacteria, fungus, or other inflammatory conditions, the analysis of the CSF could indicate that there is an increase in white blood cells. This factor, along with the physical signs, is very indicative of SRMA.
Treatment of Steroid-Responsive Meningitis-Arteritis in Dogs
A dog with a mild case of SRMA can be treated with NSAID's. Most cases, however, are beyond mild. Young dogs in the acute phase (most commonly seen) are treated with anti-inflammatories and long-term immunosuppressive therapy which lasts between a minimum of 4 months up to 20 months in duration. Prednisolone and prednisone are the usual choices, with a tapering prescription that will be determined in length by follow-up testing and your pet's clinical response to the medication. A canine who has chronic and recurring SRMA will most likely need a drug therapy given on alternating days which will consist of an immunosuppressive drug and a glucocorticoid. Early in the treatment regimen, pain relief may be necessary also.
Recovery of Steroid-Responsive Meningitis-Arteritis in Dogs
Follow-up appointments will be very important and absolutely necessary with a diagnosis of steroid-responsive meningitis-arteritis. Your veterinarian will determine the schedule of the return visits which will depend on how well your furry family member responds to the treatment. The follow-up will mean repeat blood tests and analysis of the CSF until the veterinarian can see that the markers have returned to normal. This could mean appointments every 4 to 6 weeks for several months. It is imperative that you keep the appointments and do not discontinue the medication even though you may think your dog is feeling better. It should be noted that many pets will need a prescription for gastroprotectants; if you see any side effects from the long-term therapy such as blood in the stool or vomiting, or if you are concerned in any way with your pet's health, contact the clinic without delay. With SRMA there is a potential for relapse, meaning that continued contact with your veterinarian will be recommended.
Steroid-Responsive Meningitis-Arteritis Questions and Advice from Veterinary Professionals
Penny
Whippet
9 Months
1 found helpful
My beautiful whippet Penny aged 9 months started standing in a strange way and seemed to be losing muscle condition and weight. She then, a few days after I noticed these symptoms, ran a fever. I took her to a vet who gave a her pain relief. The next day, she was worse and was admitted for fluids and bloods. These came back as unremarkable. She remained on fluids the next day and I brought her home. By the next day, she was much worse, hardly moving, apathetic and not eating. She yelped in pain when touched and I could tell she was in a lot of pain. I took her back to the vet who mentioned that she might have Steroid Responsive Meningitis and this could only be diagnosed with a spinal fluid test and CT scan. We waited two days as it was the weekend and she had the test on the Monday. These all confirmed the high chance that this was the problem. The vet ran a blood test for C reactive protein and we were told this was off the scale. She is on 25mg steroid a day and intially response was good but she seemed to more more unwell after 10 days of treatment and showing the stance with lowered head and some pain. My question is, does this condition fluctuate regardless of the medication? I know that recovery can take some time, is it normal for a small relapse and return of symptoms while being medicated? She is active and happy for some of the day, eats well but seems to be miserable at night and unable to settle. Her stomach seems very upset as well.
My dog is 3 and has had multiple relapses. He had to get a mri to diagnose him which was $$. Then he was on prednisone off and on for 2.5 years. He was weaned off in August 2018 and now April 2019, he's at the vet because they think the meningitis is back. This illness isn't something that is fixed and goes away. I wish it was. Make sure you give your dogs otc Prilosec or generic version to protect their stomach. Prednisone is a completely other issue. If they are on it at a young age it can affect their bone development.
My pup was put on 25mg of steroid which is a high enough dose for her body weight. She has been put straight on Zantac for her stomach, they were very insistent that she has her digestive system protected. So far she has been fine.
I have a boxer that is 14 months old. I took her to Purdue September 10th and they diagnosed her with SRMA and put her on a very high dose of prednisone (100 mg) without anything to protect her GI system. She was deathly ill within days of being on the prednisone. She was very ill at night and could not get comfortable. She had blood in her stool and was throwing up. She ended up with pancreatitis from the prednisone. She has had all kinds of GI issues since and is still very sick. I wish you the best of luck but be aware that the Prednisone can cause a lot of GI issues and your pup needs to be on GI medications to protect the GI system.
Add a comment to Penny's experience
Was this experience helpful?
George
Beagle
8 Years
1 found helpful
Our 8 year old blue tick beagle began showing signs of this disease almost 2 years ago. Diagnostic tests ruled out any other disease/injury, and so we've had him on varying doses/regiments of pred. Lately, the pred has really not been doing the job of treating symptoms. He struggles to get up, and walks in tiny, stiff steps. Are there cases of this disease which do not ever get better, and ultimately lead to having to put the dog down? It kills me to even pose the question, but lately, his quality of life is nonexistent, and I imagine is pain level is high. :(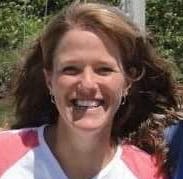 1610
Recommendations
Thank you for your email. I'm sorry that this is happening to George. Sadly, this disease can progress to where it isn't controlled by steroids alone. Some dogs respond to a combination of steroid and cyclosporine, however - that may be something that you can discuss with your veterinarian as an option to keep him comfortable. I hope that he improves, that is very hard to watch happen, I am sure.
Add a comment to George's experience
Was this experience helpful?
Howie
Sproodle
3 Years
0 found helpful
Has Symptoms
Arched back, lowered head, lethargy
My dog was diagnosed with SRMA when he was one year old. He recovered well following a course of steroids. He had a small relapse quite soon after finishing the meds so went back on them for a couple of months to ensure he was clear. That was nearly 18 months ago and he's been healthy since. However today he's started displaying symptoms of SRMA again. My vet had prescribed extra steroids for us to keep just in case so we can administer at first sign of it recurring as they are so fast acting. My question is, is he likely to continue to relapse every so often through his life?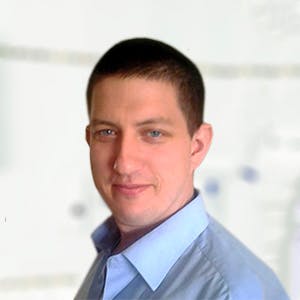 3320
Recommendations
In around a fifth of cases of steroid responsive meningitis-arteritis, a patient will relapse after the conclusion of treatment or during the tapering of steroid dosage; in these cases treatment with another course of steroids or increasing current dosage (under guidance of your Veterinarian) is the best course of action. Regards Dr Callum Turner DVM
Add a comment to Howie's experience
Was this experience helpful?
Ozzie
Maltese shitzu
3 Years
0 found helpful
Has Symptoms
Neck stiffness, circling, head pressing
Hi could the removal of a saliva gland and loss of blood pressure and haemorrhaging cause SRM in my Maltese shitzu? He was healthy when taken to the vets. We feel the operation could have caused this.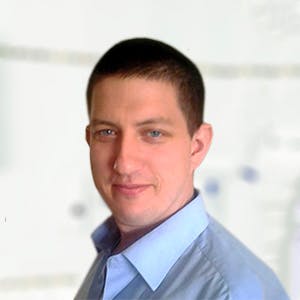 3320
Recommendations
The exact etiology of steroid-responsive meningitis-arteritis remains unclear but we believe that it is due to an autoimmune condition since the condition responds to treatment with prednisolone. I cannot say that the surgery is related as we have little data about the cause of the condition, but it cannot be ruled out. Regards Dr Callum Turner DVM
www.vetstream.com/treat/canis/diseases/steroid-responsive-meningitis-arteritis-(srma)
http://onlinelibrary.wiley.com/doi/10.1111/j.1939-1676.2009.0337.x/pdf
Add a comment to Ozzie's experience
Was this experience helpful?
Mr Traddles
Australian Kelpie
7 Years
1 found helpful
My 7yo desexed male kelpie has been diagnosed with this, no trace of infection found so immune mediated process likely. Prior to commencing steroids and antibiotic combo therapy, he was very ill. He had a pretty much immobilising ataxia. It has shown slight improvement after 3 days. What is the chance of mobility recovery?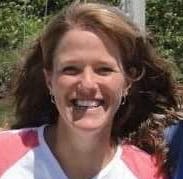 1610
Recommendations
Thank you for your question. If he has shown improvement in the three days since starting treatment, that seems a positive indicator. Without being able to examine him or know more about his signs, I can't comment on his chances for recovery of mobility, but if he continues to respond to steroid therapy, he should regain use of his limbs. Your veterinarian will know more about his specific prognosis. I hope that he does well.
I dont know if you have control of advertisements on your page, but I think that dog walking adverts that pop up over the posts are quite insensitive.
Thank you for your sensitive and honest answer. Mr Traddles is indeed improved today and it feels like hope for at least good enough recovery for him is not misplaced.
Add a comment to Mr Traddles's experience
Was this experience helpful?
Jesse
Boxer
11 Years
0 found helpful
Hello, my 11 year old Boxer was officially diagnosed with Steroid/antibiotic responsive seizure disorder today but symptoms started Oct. 2017. Gran Mal cluster seizures, sudden onset, 4 times a day. she was treated with 2 antibiotics, Pred, and Pheno. Dx was Antibody flare up, or brain tumor. I was told if she did not respond to Tx that she had 6-2months to live, and likely it was a tumor. I could not afford vet care after that so I finished antibiotics and taped pred and pheno. her seizures returned. Gran -Mal 2-3 times a week, lethargic, confused on no meds. Is it common for a dog of this age to have this disorder? her seizure activity returned. does that not rule out this disorder and basically confirm brain tumor?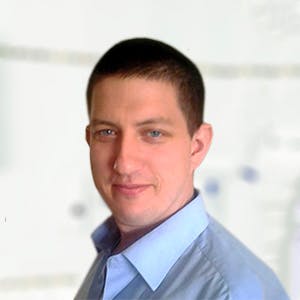 3320
Recommendations
A condition like steroid-responsive meningitis-arteritis whilst common in Boxers, normally affects dogs less than two years old; there are many different causes for seizures in dogs which may include head trauma, tumours, poisoning (chronic), autoimmune disease among many other causes. For a diagnosis of brain tumour to be made, all other possible causes for seizures need to be ruled out first (diagnosis of exclusion) or a CT or MRI scan needs to be done to visualise the tumour to confirm the diagnosis. Regards Dr Callum Turner DVM
Add a comment to Jesse's experience
Was this experience helpful?
Snoopy
Beagle
11 Months
0 found helpful
My dog was diagnosed with SRMA. He first displayed symptoms at 4 months and he's relapsed three times. He was treated with prednisolone each time, but only for a 3 week period. He would relapse within 1 month of finishing the meds. After his latest relapse we took him to a specialist and she prescribed prednisone and directed us to double the dosage for a week and then continue with half the dosage for 4-6 weeks. Is there a significant difference between prednisone and Prednisolone? His symptoms have abated but he does experience lethargy and shakes in the mornings and late afternoon before we give him his meds. He also lacks any desire to play or be active. Is there any other form of treatment other than prednisone? Is acupuncture a viable option? Will we have to give him steroids for the rest of our dog's life? What are the potential consequences of continued corticosteroid use?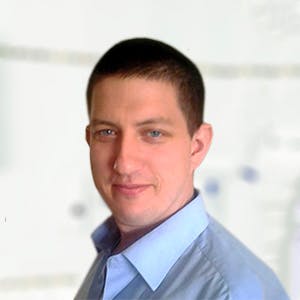 3320
Recommendations
Prednisone is converted into prednisolone by the body, by giving prednisolone your just skipping a step in the conversion of the medication; corticosteroid therapy may be required for months and tapered off slowly in order to treat this condition. Long term effects of corticosteroid therapy include immunosuppression, increased thirst, increased hunger, lethargy among other side effects. Regards Dr Callum Turner DVM
Add a comment to Snoopy's experience
Was this experience helpful?
Milo
Pomeranian
2 Years
0 found helpful
Has Symptoms
Left hind leg slow reflex
In the beginning of December 2017 Milo started having tremors, the vet assumed it was due to the Belgium chocolate he stole and ate, then for a few weeks it went away and then it started again much more frequently and much worse, we did an MRI that showed that his brain was swolen, then the vet prescribed the medications and antibiotics, he used to show alot more affection towards people but now he doesn't, he did well for 2 weeks until the antibiotics was finished and they reduced the cortisone then he relapsed, then the vet put him back on antibiotics and increased the cortisone, now the antibiotics are finished and he is still on the medication listed, what would you suggest we do next, and to help him ?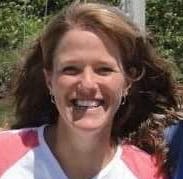 1610
Recommendations
Unfortunately, without knowing more about Milo and his test results, I'm not sure that I can offer any insight into his case. He may need to have a referral to a specialist to discuss further care for him, as well as any details on his prognosis or possible treatment . I hope that he is okay.
Add a comment to Milo's experience
Was this experience helpful?
Delilah
Havanese
6 Years
0 found helpful
My dog was diagnosed with this about a month ago when I noticed that she was walking crooked, could not turn her neck, and was not as happy as usual. We've gotten an MRI, CT scan, and have had her on prednisone. After we left her at the vet for a week in the beginning, she came back fine and had been fine until now. This past week she has been walking even more crooked than before and she seems happy still but not as excited as usual. Sometimes when she's walking, she'll just plop onto the floor and stay like that for a while. Our vet has no idea what's happening to her so I was hoping you may be able to tell me what's wrong.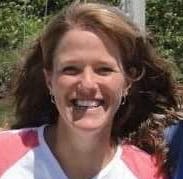 1610
Recommendations
Thank you for your email. Unfortunately, without examining Delilah or knowing more about her, I cannot offer any insight to her diagnosis. SRMA can be a difficult disease to manage, and may need frequent medication adjustments. It would be a good idea to consult with the neurologist who did the MRI and discuss what is happening with her and what options there are - some dogs respond well to steroids and immunosuppresive drugs, and she may need that combination. I hope that she is okay.
Add a comment to Delilah's experience
Was this experience helpful?
Just a question
Bullmastiff
9 Months
0 found helpful
I see that in the description of causes it says that it may be genetic but may be caused from a viral infection from environmental or possibly vaccines ? Do they really know what it is caused from ? Can it me passed from mother and father to puppy ?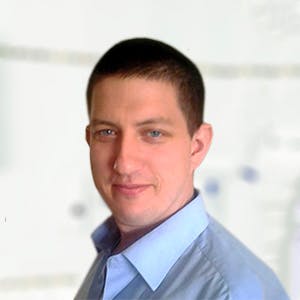 3320
Recommendations
The cause for steroid responsive meningitis arteritis is still largely unknown with a few theories to the cause and no definitive diagnostic test; some breeds are predisposed to the condition but may occur in any breed. Regards Dr Callum Turner DVM
Add a comment to Just a question's experience
Was this experience helpful?
Roscoe
Pit bull
7 Years
1 found helpful
Medication Used
Something to help stomach from prednisone
Roscoe started with a fever and shivers 2 weeks ago on the 16th The vet prescribed Ciprofloxacin. He took them for 4 days until the 20th. then started to stumble, walk aimlessly/pace for hours unless we stopped and held him. Acted confused if he walked behind a door, didn't know what to do until we corrected him. He still ate and drank water and went to the bathroom. We got snowed in from a blizzard on sunday and monday. We were able to get to the vet on tuesday the 23rd. Fever was gone, but all other issues were still happening. They decided to keep him and he'll have been there for a week tomorrow. Last friday the 26th, he seemed especially bad, eyes had a lot of mucus and watery. We visited again today and he still seemed confused and lost. Clean eyes, but watery. I was not specifically given the diagnosis of Meningitis, but symptoms seem almost identical. We live in a small town so I'm not sure if a CSF would be available. I know they are treating him with 6 different pills, prednisone, antibiotic and stomach pills for the prednisone effects. Plus 3 others. Without doing the CSF, is this the best treatment possible? Also, how long until we would have positive results? I know they usually have to take the prednisone for months afterwards. Sorry for the long description, but thank you for any help and information.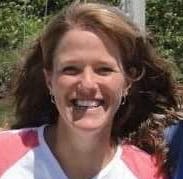 1610
Recommendations
Thank you for your email. Without being able to examine Roscoe, I really can't comment on whether he has meningitis. Without knowing what medications he is on, I am not sure if that is the best treatment possible, but it does sound like your veterinarian is treating him for his signs. If you have questions about his diagnosis and treatment, it would be best to follow up with your veterinarian, as they can see him, know how he is responding to therapy, and will know if he is improving or if he needs further care or a referral to a specialist. I hope that he recovers soon.
He is on Prednisone, Doxycycline, Famotidine, and Metronidazole. He came home today, after staying at the vets for 9 days. He seems confused, wobbly, restless, but also tired. I know Meningitis can take awhile to recover from. I'm just wondering if/when we might see a positive change. Although I know each dog is different. Thanks
Add a comment to Roscoe's experience
Was this experience helpful?