What is Steroid-Related Liver Disease?
Steroid therapy may be given to a dog for a variety of conditions, and can be very effective in treating many disorders. Glucocorticoid hepatopathy is a rare disorder which can occur when the liver has scarring and lesions due to a canine's high sensitivity to steroids. Vacuolar changes in certain dogs' hepatocytes occur, negatively affecting the liver.
Corticosteroids can adversely affect the liver if the dog is on this type of therapy for a prolonged period of time, if the dosing is not adequate, or if the medication is too strong. When any dog is on steroid therapy, it is very important that the veterinarian looks at every aspect of the dog's condition and weight to determine proper administration of the medication. Once the dog is taken off the steroids, healing can occur, although it can take months for full recovery.
Steroid-related liver disease in dogs is the result of the dog being overly sensitive to steroid therapy. Steroids can cause lesions to occur on the liver as a result of negative changes in the liver cells, or hepatocytes.
Steroid-Related Liver Disease Average Cost
From 58 quotes ranging from $800 - $3,500
Symptoms of Steroid-Related Liver Disease in Dogs
If your dog is on steroid therapy for an illness or disease, it is important to keep a watchful eye for the following symptoms. If any of these clinical signs occur, make an appointment with your veterinarian as soon as possible. Symptoms include:
Large amount of weight gain
Changes in the skin and coat
Increased appetite
Excessive thirst
Excessive urination
Jaundice
Types
Glucocorticoids may be given to canines for a variety of inflammations. Types of inflammations that veterinarians may prescribe steroid therapy for include:
Skin allergies
Eye inflammations
Neurological illnesses
Asthma or other respiratory ailments
Kidney disorders
Top
Causes of Steroid-Related Liver Disease in Dogs
The cause of steroid-related disease in dogs is oversensitivity to steroid therapy. This may be related to:
Metabolic abnormalities
Cushings Disease
Congenital abnormality
Top
Diagnosis of Steroid-Related Liver Disease in Dogs
Once the dog is taken to the veterinarian, he will receive a complete examination, including blood work, urinalysis, and biochemistry profile.  The biochemistry profile will give the medical professional a great deal of information, such as how the liver and kidneys are functioning and a measurement of electrolytes and enzymes within the blood. Discussion of any medications, such as steroid therapy, may take place; however the veterinarian will most likely be aware of the medications the dog is on at this time.
After these primary tests, the veterinarian may perform a radiography of the abdomen to look for any underlying diseases and to take a specific look at the liver. He may also perform an ultrasound to check for specific nodules or lesions on the liver. Histopathology may be performed to look at the tissue of the liver under a microscope to study the disease and its stages. The veterinarian will also examine the size of the liver, lymph nodes, and any cancerous tumors. The medical professional will perform further laboratory testing such as an endocrine panel and a thyroid panel to check for other disorders or to rule out any other abnormalities. 
Top
Treatment of Steroid-Related Liver Disease in Dogs
Treatment of steroid-related liver disease in dogs depends on the underlying condition. The veterinarian will diagnose the underlying disorder, if any, and relay treatment options to you. If your dog has sensitivity to steroids with no underlying disorder, immediately tapering the dog off the steroids to the point where he is no longer using steroid therapy will usually solve the issue.
Top
Worried about the cost of Steroid Related Liver Disease treatment?
Pet Insurance covers the cost of many common pet health conditions. Prepare for the unexpected by getting a quote from top pet insurance providers.
Recovery of Steroid-Related Liver Disease in Dogs
Recovery of any treatment, either invasive or non-invasive, will need to be supported at home. It is important to follow the instructions on after-care provided to you by your veterinarian. 
Recovery of steroid-related liver disease in dogs has an excellent prognosis once the dog is taken off of the steroids. Regular veterinarian visits will need to be scheduled to continue to check the status of the dog's healing liver. Your veterinarian will communicate with you in terms of what you need to watch for in terms of symptoms.
Top
Steroid-Related Liver Disease Average Cost
From 58 quotes ranging from $800 - $3,500
Top
Steroid-Related Liver Disease Questions and Advice from Veterinary Professionals
Chief
Mix
5 Years
11 found helpful
11 found helpful
My dog Chief was diagnosed with an auto immune disease that attacks his joints. As a result he has been on steroids for about 2 years. He is now 5. He has been on Prednisolone 20 mg 1/2 tablet once to twice a day. If he completely is off the steroids he has a very difficult time walking. About 3 weeks ago full blood work was checked and he has a high ALT level and a high GGT. The Doctor prescribed metronidazole and amoxicillin for 3 weeks and even after that it still went up. IV fluids were done for about 2 1/2 days and that did not help. I'm about to start another round of antibiotics and lower his steroids to every 48 hours and I got him the l/d diet. Is there anything else I can do to help him? He is not jaundice and he still acts like nothing is wrong. He is also taking Denamarin.
July 14, 2018
Chief's Owner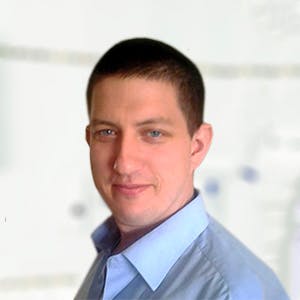 11 Recommendations
Prednisone is more strenuous on the liver than prednisolone since the liver convert prednisone into prednisolone you're just removing a step for the liver there The use of Denamarin (silybin and SAMe) is a good supplement to help bring down liver enzymes and the reduction of prednisolone should only be done with guidance from your Veterinarian since we need the immunosuppressive effects of the prednisone; there are other approaches which may be taken (see link below) but you should discuss these with your Veterinarian. Regards Dr Callum Turner DVM http://veterinarymedicine.dvm360.com/recognizing-and-treating-immune-mediated-polyarthritis-dogs?id=&sk=&date=&pageID=6
July 15, 2018
Was this experience helpful?
Bella
Golden Retriever
Eight Years
1 found helpful
1 found helpful
My Bella an 8 yo golden retriever had a senior exam and on her lab results was found to have a slight elevated in GGT. Her AST/ALT were normal. Can prednisone eye drops given 5 times a week for 2 years cause elevation in liver enzymes (like GGT)?
March 7, 2018
Bella's Owner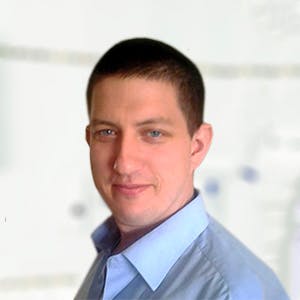 1 Recommendations
Typically an increase in gamma-glutamyltransferase with other parameters being normal may indicate a bile duct obstruction or other bile duct issue; by itself it is not very useful diagnostically. Slight elevations are usually not much to be concerned about, but should be monitored over the medium to long term. Regards Dr Callum Turner DVM
March 7, 2018
Was this experience helpful?
Steroid-Related Liver Disease Average Cost
From 58 quotes ranging from $800 - $3,500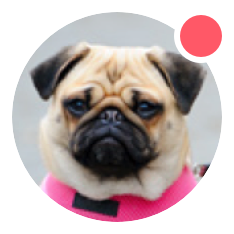 Need pet insurance?