What is Steroid-Related Liver Disease?
Steroid therapy may be given to a dog for a variety of conditions, and can be very effective in treating many disorders. Glucocorticoid hepatopathy is a rare disorder which can occur when the liver has scarring and lesions due to a canine's high sensitivity to steroids. Vacuolar changes in certain dogs' hepatocytes occur, negatively affecting the liver.
Corticosteroids can adversely affect the liver if the dog is on this type of therapy for a prolonged period of time, if the dosing is not adequate, or if the medication is too strong. When any dog is on steroid therapy, it is very important that the veterinarian looks at every aspect of the dog's condition and weight to determine proper administration of the medication. Once the dog is taken off the steroids, healing can occur, although it can take months for full recovery.
Steroid-related liver disease in dogs is the result of the dog being overly sensitive to steroid therapy. Steroids can cause lesions to occur on the liver as a result of negative changes in the liver cells, or hepatocytes.
Book First Walk Free!
Symptoms of Steroid-Related Liver Disease in Dogs
If your dog is on steroid therapy for an illness or disease, it is important to keep a watchful eye for the following symptoms. If any of these clinical signs occur, make an appointment with your veterinarian as soon as possible. Symptoms include:
Large amount of weight gain
Changes in the skin and coat
Increased appetite
Excessive thirst
Excessive urination
Jaundice
Types
Glucocorticoids may be given to canines for a variety of inflammations. Types of inflammations that veterinarians may prescribe steroid therapy for include:
Skin allergies
Eye inflammations
Neurological illnesses
Asthma or other respiratory ailments
Kidney disorders
Causes of Steroid-Related Liver Disease in Dogs
The cause of steroid-related disease in dogs is oversensitivity to steroid therapy. This may be related to:
Metabolic abnormalities
Cushings Disease
Congenital abnormality
Diagnosis of Steroid-Related Liver Disease in Dogs
Once the dog is taken to the veterinarian, he will receive a complete examination, including blood work, urinalysis, and biochemistry profile. The biochemistry profile will give the medical professional a great deal of information, such as how the liver and kidneys are functioning and a measurement of electrolytes and enzymes within the blood. Discussion of any medications, such as steroid therapy, may take place; however the veterinarian will most likely be aware of the medications the dog is on at this time.
After these primary tests, the veterinarian may perform a radiography of the abdomen to look for any underlying diseases and to take a specific look at the liver. He may also perform an ultrasound to check for specific nodules or lesions on the liver. Histopathology may be performed to look at the tissue of the liver under a microscope to study the disease and its stages. The veterinarian will also examine the size of the liver, lymph nodes, and any cancerous tumors. The medical professional will perform further laboratory testing such as an endocrine panel and a thyroid panel to check for other disorders or to rule out any other abnormalities.
Treatment of Steroid-Related Liver Disease in Dogs
Treatment of steroid-related liver disease in dogs depends on the underlying condition. The veterinarian will diagnose the underlying disorder, if any, and relay treatment options to you. If your dog has sensitivity to steroids with no underlying disorder, immediately tapering the dog off the steroids to the point where he is no longer using steroid therapy will usually solve the issue.
Recovery of Steroid-Related Liver Disease in Dogs
Recovery of any treatment, either invasive or non-invasive, will need to be supported at home. It is important to follow the instructions on after-care provided to you by your veterinarian.
Recovery of steroid-related liver disease in dogs has an excellent prognosis once the dog is taken off of the steroids. Regular veterinarian visits will need to be scheduled to continue to check the status of the dog's healing liver. Your veterinarian will communicate with you in terms of what you need to watch for in terms of symptoms.
Steroid-Related Liver Disease Questions and Advice from Veterinary Professionals
Jexy
Rottweiler
13 Years
0 found helpful
My girl was diagnosed with IMHA in May 2018. She was put on high dose prednisone and we have been slowly weaning her off. She is at 10mg once a day and I hope to get her totally off. This past November she became ill and thought pancreatitis and we found out she had bile duct issue and gallstones. She was prescribed Ursodial and antibiotics and it helped. Unfortunately it was a big setback and now we are getting her to eat consistently. Now her labs values are great except for her live came back super high at 500. The rest of her labs are fine. I added Milk Thistle this week and I hope once she starts eating we can lower her steroid. We are afraid she might have cushings from the steroid use. I guess what I am asking is can the liver improve once we start weaning her off totally off the prednisone.
Add a comment to Jexy's experience
Was this experience helpful?
Chief
Mix
5 Years
0 found helpful
My dog Chief was diagnosed with an auto immune disease that attacks his joints. As a result he has been on steroids for about 2 years. He is now 5. He has been on Prednisolone 20 mg 1/2 tablet once to twice a day. If he completely is off the steroids he has a very difficult time walking. About 3 weeks ago full blood work was checked and he has a high ALT level and a high GGT. The Doctor prescribed metronidazole and amoxicillin for 3 weeks and even after that it still went up. IV fluids were done for about 2 1/2 days and that did not help. I'm about to start another round of antibiotics and lower his steroids to every 48 hours and I got him the l/d diet. Is there anything else I can do to help him? He is not jaundice and he still acts like nothing is wrong. He is also taking Denamarin.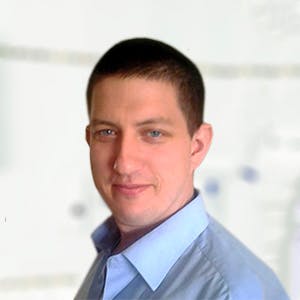 3320
Recommendations
Prednisone is more strenuous on the liver than prednisolone since the liver convert prednisone into prednisolone you're just removing a step for the liver there The use of Denamarin (silybin and SAMe) is a good supplement to help bring down liver enzymes and the reduction of prednisolone should only be done with guidance from your Veterinarian since we need the immunosuppressive effects of the prednisone; there are other approaches which may be taken (see link below) but you should discuss these with your Veterinarian. Regards Dr Callum Turner DVM http://veterinarymedicine.dvm360.com/recognizing-and-treating-immune-mediated-polyarthritis-dogs?id=&sk=&date=&pageID=6
Add a comment to Chief's experience
Was this experience helpful?
Bella
Golden Retriever
Eight Years
0 found helpful
My Bella an 8 yo golden retriever had a senior exam and on her lab results was found to have a slight elevated in GGT. Her AST/ALT were normal. Can prednisone eye drops given 5 times a week for 2 years cause elevation in liver enzymes (like GGT)?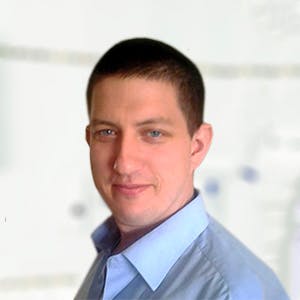 3320
Recommendations
Typically an increase in gamma-glutamyltransferase with other parameters being normal may indicate a bile duct obstruction or other bile duct issue; by itself it is not very useful diagnostically. Slight elevations are usually not much to be concerned about, but should be monitored over the medium to long term. Regards Dr Callum Turner DVM
Add a comment to Bella's experience
Was this experience helpful?
Pearl
American bully
2 Years
0 found helpful
Our dog Pearl had meningitis when she was 6 months old. One year ago. She got very sick and was put on pain relief medication and prednisone. Max dosage was 40mg every 12 hours. She responded well and within 6 months she was completely weaned of prednisone. She became very very healthy and developed muscle and strength like crazy. Last month she got meningitis again. This time has not responded to prednisone like last time. She is on 50mg every 12 hours. Has lost so much weight and muscle mass. Is still on pain killers and antibiotics. And is low on energy, very down, eats like no ones business and drinks too. She pees in house every night and she's never done that before. She has started shysio and acupuncture which seems to help but has a very enlarged liver. She then just got a staph infection all over her belly and is back on antibiotics for that now. Little and big sores popping up all over her belly and legs. She is still on 55mg prednisone as well as 250mg mycophenolate for her meningitis. 600mg cefaseptin every 12 hours for her staph. 75mg tramadol every 12 hours and 100mg gabapentin every 12 hours. She doesn't seem to be in pain like she was but very very down and no muscle left in her back along her spine and legs. Especially her hind legs. She was super jacked before she got sick this time. She can't even get herself up onto the couch or bed because of her weak legs. We want so badly to drop her prednisone but of course worried about relapse of meningitis. Her belly is very big and round and her spine is swayed.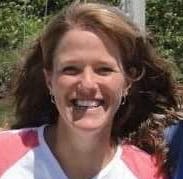 1611
Recommendations
Thank you for your email. I"m sorry that Pearl is having those problems, that is distressing and hard on her, I'm sure. Your veterinarian seems to be doing a very thorough job taking care of her, and it would be best to continue to follow up with them. If they feel that she needs to be on those doses of Prednisone, you may just need to be patient and follow those instructions, as that seemed to be what made a difference for her the last time that this happened. I hope that she continues to recover well.
Add a comment to Pearl's experience
Was this experience helpful?
Lwee
Belgian Malinois
13 Years
0 found helpful
Has Symptoms
Elevated ALT 417 & ALP 459
Medication Used
Budesonide 3 mg, .5 Thyrozine, 300
My 13 yr old male Malinois was diagnosed with IBD based on GI biopsy(mild LP & eosinophillic enteritis) February 2017. He is being treated with 3 mg Budesonide once a day, restricted diet, vitamin B 12 shots. Other medications he is taking is omeprazole, .5mg Thyrozine, 300mg Gabapentin with salmon oil and an enzyme supplement. His gastric symptoms, discomfort and weight loss has abated. His coat though has gotten very poor and rough feeling. No hair loss or patches. His liver enzymes are elevated ALT 417 and ALP 459 the rest being normal. I have begun giving him Milk thistle. His specialist really doesn't want to lower the 3 mg budesonide. He is in very good condition for his age and is still very active. I would like to know what else can be done to protect his liver. The digestive enzymes and salmon oil has helped his fur but it is still not normal.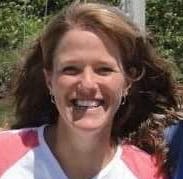 1611
Recommendations
Thank you for your email. It sounds like you are taking great care of Lwee. Without knowing details of the rest of his labwork and ultrasound results, I can't comment on additional liver protectants, but Milk Thistle is an efffective medication. Vitamin E and Ursodiol are sometimes presribed as well for liver disease, and you can talk to your veterinarian about those medications, and if they would be appropriate with what is going on with Lwee. i hope that everything goes well.
Add a comment to Lwee's experience
Was this experience helpful?
Riley
Rottweiler
5 Years
1 found helpful
I have a rottweiler. He was 90 pounds and began having seizures. I brought him to the vet for the seizures after he had 2 in one night. The vet put him on an aggressive course of phenobarbital in which they kept him overnight. While he was there they reported he had rectal bleeding, swabbed it and discovered he had 0 platelets in his blood. He had NEVER showed signs of bleeding before. They put him on an aggressive course of prednisone and doxycycline. The prednisone was 40 mg, 2x per day. The phenobarbital is 97.2 mg, 2x per day, and the doxycycline was 200mg 2x per day. He was brought back to vet 3 weeks later for a fasting blood check. The pheno levels were good, and the platelets were at near normal levels. I spoke to the vet on the phone about him losing weight and was concerned about the side effects and wanted to know which medication was causing which side effects. They brushed off my concerns, but reduced the dose of prednisone to 40 mg in AM and 20 mg in PM I had to return again 3 weeks later for another check of his platelet levels. This time I asked for an appointment with the vet. At this point our dog had lost a lot more weight and his legs were now giving out from under him. We saw the vet on Wednesday and they did bloodwork. His platelets are at the high end of normal now, but his liver enzymes are incredibly high. Our dog is down to 79 pounds and has lost a lot of muscle mass. We took out night dose of prednisone he is now only on 40 mg in AM.

We took him in for seizures, and came out with a very unhealthy dog. His liver values were normal prior to starting prednisone. I asked for copies of blood panels. We are very upset and not sure what to do now. He is now on another medication to protect his liver.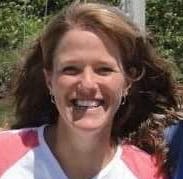 1611
Recommendations
Regina, thank you for contacting us about Riley - I'm sorry that he is having so many problems. I'm not sure of your question, but will give you my thoughts if they help. It would be very unusual for Phenobarbitol to cause IMHA - there are always the possibilities of drug reactions that we don't expect, but a short term therapy doesn't tend to cause that disease. For his platelets to be that low, I suspect that it was happening and that may have been the cause of the seizure, especially if he had never seizured before? That could be possible if he had some sort of vascular event. The drug dosages that he was put on seem appropriate for suspected IMHA. I'm not sure which liver enzymes were elevated, as there are quite a few that we use to judge liver function, but it is quite common for the Alkaline Phosphatase to increase very dramatically with both Phenobarbitol and Prednisone, so that wouldn't surprise me, and putting him on something like Denamarin is fairly standard to protect his liver from any effects of these other medications - that rise doesn't necessarily mean that he is having liver dysfunction, just that we need to protect it. If other liver enzymes are elevated, that is typically more serious, but again, I'm not sure which enzymes are high, or what levels they are. It seems at this point that you may want to either have a conversation with his veterinarian to see what they think might be going on, as he doesn't seem to be following a normal course of recovery for seizures, although it does sound like both his seizures and his IMHA are under control, and you are weaning him off of his steroids as expected. Both seizures and IMHA can be difficult diseases to treat and manage, and it sounds like there may be more going on with him that caused all this to begin with, as they seem to have been treating his signs appropriately so far. If you aren't comfortable talking with your veterinarian about what is going on with Riley, there is never harm in seeking a second opinion. Sometimes one veterinarian will think of something that another might not, or may have had different experiences. Another option would be to ask your veterinarian for a referral to a specialist, as sometimes we need to use these professionals when animals don't respond the way that we plan them to, and he doesn't seem to be getting better. I hope that Riley gets better and returns to his normal happy self.
Add a comment to Riley's experience
Was this experience helpful?
Caddy
Pittbull mix
10 Years
0 found helpful
Our dog was prescribed a 3 week course of prednisone starting at 30mg per day and tapering to 10mg per day, to treat a aural hematoma. Two weeks into treatment he developed a severe UTI and was prescribed 100mg of Zeniquin for two weeks. We finished both perscriptions and a weeks later our dog's liver enzymes are extremely high. Our doctor thinks it may be Cushings Disease and has scheduled a sonogram for next week. Not once has the vet mentioned that all of this has been caused by the steroid use. Everything I'm reading on the internet suggests this. Needless to say the aural hematoma is still present and just as large as it was a month ago. My question(s):
Was the steroid treatment correct for the hematoma?
Was the dosage too high for a 50pound 10 year old dog?
Could the antibiotics have played a role in the high liver enzymes?
Since we have completed the medications, will his enzymes balance out without permanent damage to the liver (assuming there is no underlying cause)?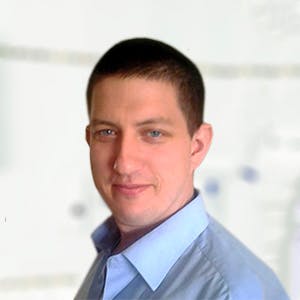 3320
Recommendations
There is a debate regarding treatment of aural haematomas: some Veterinarians prefer surgery, some Veterinarians prefer steroids, some prefer aspiration and others take a wait and see approach; I prefer the surgery approach as it resolves the issue quicker, the dog shakes their head less and there is less chance of a crinkled ear afterwards. The dosage of prednisone wasn't too high and was tapered over a three week period; liver damage caused by steroids usually occurs after months of treatment, not three weeks. Now that Caddy is off the steroids, it is best to wait and see if the liver values improve over time and in the meantime rule out other causes. Regards Dr Callum Turner DVM
www.acvs.org/small-animal/aural-hematoma
Add a comment to Caddy's experience
Was this experience helpful?
Rory
Cairn terrier
11 Years
0 found helpful
Hello our dog has developed callisinosis after being on 10 mg of steroids. According to the xrays she 90 percent has lung cancer. The steroids helped her to the point of no huffing, no coughing and just so happy. Now that we have tapered off to 2.5 mg for two days her huffing has started back. The callisinosis broke through her skin but doesn't bother her at all. I am at a loss because the steroids help her but then have the side affects. Do you think the inhaled will help or what does would be better. Thank you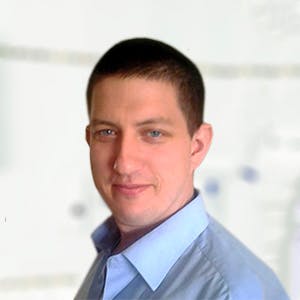 3320
Recommendations
Calcinosis is a rare condition in dogs and is a side effect of high corticosteroid levels in the body; there is a bit of a double edged sword here where the balance between the calcinosis and the lungs needs to be evaluated. It may be worth speaking with an Oncologist to discuss the possible lung cancer and to try and make a definitive diagnosis of which specific cancer may be present, afterwards a treatment protocol with a lower dose of steroids along with other medications will manage the condition. Regards Dr Callum Turner DVM
http://find.vetspecialists.com/
Hi my little dog has encephalitis and has been on steroids since December and now she has a high liver reading of 1400, they carried out a scan and took a sample of her liver and are trying to reduce the steroids yet she needs these for her encephalitis, she's very poorly and wondering what we can do?
I am on the web site for the same reason; after an MRI our 5 yr old Maltese was diagnosed with encephalitis in May. In my attempt to find qualified care for her, I took her to top 5 university vet school that has a neurology dept of 5 docs. When she was weaned off the prednisone her symptoms came back. The neurologist wanted to her to go back on a higher dose than before for 3 days, then start the tapering off for the next month. While all this has been going on (6 mo); she has gone from 5.5 lbs to 9.3. Last week I took her to our local vet to have a blood profile done. Her CREA is 0.3 mg/dL, ALT 303 U/L, ALKP 524 U/L. The blood results were faxed to the neurologist, I sent him an email, but haven't heard back from him yet. Are these readings something to be worried about, can her liver and kidney heal and what is she has to always be on prednisone, how do we care for her liver and kidney? thank you!
Add a comment to Rory's experience
Was this experience helpful?
Scout
Labrador Retriever
5
0 found helpful
My 5 year old beautiful sweet Lab girl has been diagnosed with liver disease caused by chronic active hepatitis ... our Vet has given her 6 months. :(
She is on 20mg of prednisone, Denamarin, and many support vitamins, supplements and herbs. She is always starving ... drinks a lot of water and has a lot of pee. Her energy level is low ... can take short walks ... fetch the ball. But she is not sleeping all night. She seems needy and will growl or bark for our attention.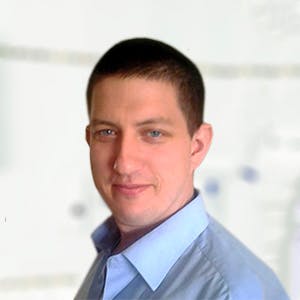 3320
Recommendations
It is always difficult when a diagnosis and a timeline are given. In cases of chronic hepatitis, the best course of action is to provide supportive care and dietary management (low but high quality protein) to Scout. As far as the sleeping and neediness, I am unable to offer any solution; although it maybe an indicator of pain or discomfort. Regards Dr Callum Turner DVM
Add a comment to Scout's experience
Was this experience helpful?