What is Kneecap Dislocation?
A patellar luxation occurs when your dog's kneecap is dislocated or slides out of its normal position. Dislocated kneecaps are usually due to a congenital defect, but can also be the result of trauma. This condition is the most common in young, small, or toy breeds, including:
Yorkshire Terrier
Pomeranian
Chihuahua
Boston Terrier
Pekingese
Papillons
Jack Russell Terriers
Maltese
Miniature Poodles
Certain large breed dogs are also predisposed to the patellar luxation, especially if they suffer from hip dysplasia. Treatment alternates according to the severity, or grade, of the luxation, but the prognosis is typically good.
The kneecap can dislocate for a variety of reasons, usually because of a congenital defect that prevents the patella from staying seated in its groove. Many cases of patellar luxation are mild and do not require surgical treatment, though, in more severe or persistent cases, surgery will be needed to prevent future complications.
Book First Walk Free!
Symptoms of Kneecap Dislocation in Dogs
Symptoms of patellar luxation vary according to the severity of the condition and include:
Limping or lameness
Reluctance to place weight on the limb
Discomfort
The clinical signs are often intermittent and sudden. Your dog may exhibit an irregular gait for a few steps, usually with one limb raised from the ground, before resuming a normal walk.
Types
There are two types of patellar luxation in dogs: medial and lateral:
Medial luxation, which is the more common form, occurs when the dog's joint slips towards the opposite leg. This prevents the dog from extending its knee normally though often times the kneecap will slide back into position by itself after a few steps.
With lateral luxation, the kneecap slips to the outside of the leg, away from the body. This form of patellar luxation tends to impact the dog more severely and is more common in large breed dogs, where hip problems may lead to misaligned bones in the legs.
Causes of Kneecap Dislocation in Dogs
Patellar luxation transpires when the kneecap slips out of the groove in which it normally sits. This groove is shallower in many small or toy breed dogs, such as Chihuahuas, Maltese, and Yorkshire terriers, resulting in a genetic predisposition for the condition. A kneecap can also become dislocated as a result of trauma, and there has been a rise in occurrences in larger dogs, including Akitas, Boxers, and Golden Retrievers.
Diagnosis of Kneecap Dislocation in Dogs
Most cases of patellar luxation in small dogs are diagnosed early on when the puppy begins to show irregularities in its gait. If the kneecap is dislocated at the time of your office visit, the veterinarian can easily diagnose the condition with a physical examination of the affected limb. The diagnosis can be confirmed via x-rays, which also help determine the extent of the condition and reveal the shape of the bones.
Patellar luxation is often graded based on severity, with levels ranging from 1 to 4. With grade 1 luxation, the kneecap sits normally but can luxate under slight pressure because of the shallowness of the groove. Grades 2 and 3 are more severe though the joint can typically still be replaced manually. A luxation is classified as grade 4 if the joint sits outside of the groove at all times and will not stay seated if replaced. Treatment depends on the severity of the luxation, so it is important that the veterinarian receives enough information to grade your dog's condition appropriately.
Treatment of Kneecap Dislocation in Dogs
Treatment varies according to the grade that the veterinarian diagnoses.
Supportive Treatment
If your dog is diagnosed with grade 1 luxation, surgery is not recommended. Instead, you can help prevent the kneecap from sliding out of place with regular exercise and supportive nutrients. It's critically important to reduce stress exerted on the knee by ensuring that your dog is at a proper weight for its size, and strengthen the muscles surrounding it through daily exercise. Nutritional supplements, such as glucosamine and chondroitin, provide support to the joint and its surrounding tissues.
Surgical Treatment
Surgery is usually recommended for luxated patellar graded 2 or above and is necessary for grade 4. There are different types of operations available though the goal is always to replace the kneecap to it's suggested, normal position and prevent future slipping. This can be accomplished by deepening the groove in which the patella sits or by tightening the joint capsule to prevent slippage. In more severe cases, the leg bones may need to be rotated back into the correct position as part of treatment.
Recovery of Kneecap Dislocation in Dogs
Most dogs recover fully once the kneecap has been replaced though you will need to restrict your dog's activity until the surgical site has healed. Provide a quiet place where your dog can rest, and make sure that it doesn't bite or chew at the incisions. If the veterinarian prescribed antibiotics as a preventative measure against infection, be sure to administer the full course.
Your dog will most likely begin to use the affected leg again in one to two weeks following surgery. If your dog is still reluctant to place weight on the leg several weeks after treatment, contact the veterinarian, and ask how you can retrain your dog to use that leg. Follow-up exams may be necessary, depending on the treatment. In all cases, continue to monitor your dog for signs of a displaced joint, as the condition may recur or arise in a different knee.
Kneecap Dislocation Questions and Advice from Veterinary Professionals
Newo
Mini Aussie
Two Years
1 found helpful
I have a 2-year-old mini Aussie rescue. She yipped going down the steps about 5 days ago and then wouldn't use her back left leg at all and was obvious in discomfort. I took her to the vet who popped her knee back into place but said she'd likely need surgery. This is the first time this has happened. A day later she will still not move or is very, very timid about putting weight on her leg. I have felt the knee, and it doesn't feel out of joint. I would like to avoid surgery ($$) and am wondering how long she might be in discomfort due to the previous dislocation or just fear of using it -- and when I need to be concerned that she just isn't getting better. She is on some pain meds and is eating ok.
Add a comment to Newo's experience
Was this experience helpful?
MOBY
Golden Retriever
10 Years
1 found helpful
Mydog had a kneecap operation and refuse to stand up totaly :(
My dog had 2 surgerys one after another this is post op 3 weeks now but she refuses to walk even she doesnt stand up on her feet. I'm really worried she is able to walk again.
My vet says he has never seen a case like this before. Please give us advice İs she able to walk again and when?
Add a comment to MOBY's experience
Was this experience helpful?
Tito
Chihuahua
10 Months
0 found helpful
Hi,
I have a very cute and fluffy Chihuahua. I noticed that her back knees snaps out when she stands on her back-legs and or when we walk/run and she starts pulling on the leash with her back-legs.
She does not show any signs of pain or discomfort. She carries on as usual. But i am so scared that she is actually in pain, but she does not show me? Could this be? Will i see if she is in pain? Is it normal that i notice something is not right with her back-legs, but she carries on as if everything is okay?
Add a comment to Tito's experience
Was this experience helpful?
Pepper
Cavachon
2 Years
0 found helpful
Pepper tried to run up the stairs but yelped and jumped back down. She was holding her back leg up and yelping loudly. We took her the vets who said she had dislocated her knee but had managed to pop it back in herself. They prescribed her medicine for 3 days, this medication ran out yesterday. Pepper is putting wait on her leg and seems to walk ok but at times she will still give a little yelp and hold her leg up for a few seconds. She is a little anxious about going out for the toilet. Do you think I need to take her back to the vets?
Add a comment to Pepper's experience
Was this experience helpful?
fido
Husky
1 Year
0 found helpful
I have a siberian Husky, that seems to be perfectly fine until 2 months ago (10 months of age). He began limping in his right leg, I will stretch it and i will feel something moving into place on his knee, eventually he began to also limp in his left leg. Same thing, but harder to put back in. When he was 3 months old he will grunt if i put my hands under his thighs. Didn't think much of it at the time, other than he maybe didn't want to be bother.
I took him to the vet and the vet didn't find anything rare on his knees. They did an xray and really nothing was found ( Both patellas are slightly displaced laterally in the extended VD projections, likely because external rotation of the stifle joints in these views. No evidence of degenerative change or joint capsule thickening/effusion is seen in either stifle. The physes still visible in this young dog appear normal. No focally increased medullary opacity is seen in any of the long bones. Both tarsi appear normal in the lateral projection). However, based on the symptoms the vet said he has patella. Called the breeder and he said the dog probably got an injury because how come his vet, and my vet failed to identify patella in his first 10 months of life.? He is telling me that is not hereditary, but again, the vet said his knees are tight, and the xray doesnt show anything. Any ideas maybe something else that can be causing him pain. I did feel something moving making a "clank" sound from the inside of his leg towards the knee. He also has a visual little arched back.
Add a comment to fido's experience
Was this experience helpful?
Hayley
Bichon Frise
14 Years
0 found helpful
Has Symptoms
does not use her left back leg
Medication Used
The doctor prescribed Galliprant
My dog suddenly started limping 4 days ago. I took her to the vet, who diagnosed her with patellar luxation (radiograph also showed some arthritis). The vet was able to push her kneecap back in place, but it comes out again when she walks and she limps. The vet does not recommend surgery because of her age. I asked about a brace for her and the vet said "no, a brace would twist". Are there braces available for this problem that would help my dog? She's healthy and very active jumping and running until this happened to her.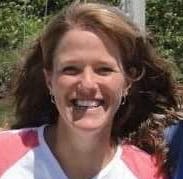 1611
Recommendations
There are not braces for that problem for dogs, no. Braces tend to cause more problems than helping in dogs. Keeping her on her pain medication will be the best thing that you can do for her, and know that she may occasionally have this problem. I hope that she does well.
Add a comment to Hayley's experience
Was this experience helpful?
Kayda
Staffordshire Bull Terrier
24 Months
0 found helpful
Hello. I have a pure bread female english staffy. At approx 1 year old she was diagnosed with a dislocated patella on her right leg. She underwent surgery and her symptoms began to worsen after that, the vet put her under again and found that the pin in her leg was pushing against the back of her knee which caused pain when trying to sit. She still has symptoms and doesn't use that leg still when walking or running. has the vet performed the surgery wrong and should we get a second opinion?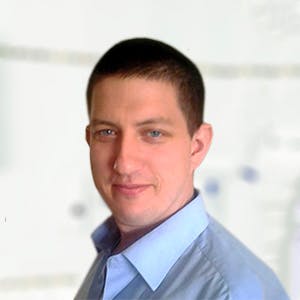 3320
Recommendations
Without examining Kayda and seeing x-rays etc… I cannot say whether there has been an error in surgical approach, sometimes pins move after surgery through no fault of the operating Veterinarian; if you have some concerns you should visit another Veterinarian for an examination and x-ray to get their opinion. Regards Dr Callum Turner DVM
Add a comment to Kayda's experience
Was this experience helpful?
Apollo
Pit bull
6 Years
0 found helpful
Hello, I have a six yr old Pitbull, Apollo was diag with Kneecap Dislocation to his back right knee. Not sure how to help him, he was born with no left foot so it just a pad. Doctor put him on pain meds and advised to keep him off of it for two weeks with little activity. Everything I'm reading states he needs to exercise it. I'm so confused on how to help him. To top everything off he was diag with cancer a month ago (Prednisone Tab 20mg 2.5 tab once a day). I am heart broken and don't know what to do to help him. I've looked at braces, dog wheelchairs, I just hate he is so confined. Please advise, he's been through so much until I adopted him from the SPCA and now this. What can I do???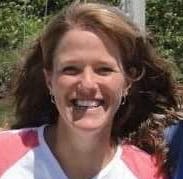 1611
Recommendations
I'm not sure what degree of abnormality that Apollo has, and that makes it difficult for me to comment on whether he needs exercise restriction or more activity, unfortunately. Most orthopedic problems benefit from rest, but he sounds like he is a special situation. Since your veterinarian has seen him and is working with him, this would be an excellent question to ask for more clarification on so that you can help him as much as possible.
Add a comment to Apollo's experience
Was this experience helpful?
Sadie
Maltipoo
11 Years
0 found helpful
Approximately 5 years ago I took my Maltipoo to the vet because she started holding up one of her back legs. They said it was a dislocated knee cap but on X-ray it was in the correct spot. Took her for a second opinion and upon feeling her knee they diagnosed her with a torn ccl. Given her small size it just healed on its own with scar tissue. She is now 11years old and is limping again after running for 30seconds. Sometimes she will lightly use it, other times she holds it up. Do you think this is a patellar issue or ccl? She doesn't seem to be in any pain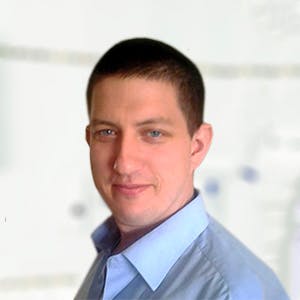 3320
Recommendations
This could be either one really, without examining Sadie it is difficult to say; one problem with patellar dislocation (or luxation) is that the patellar may only 'pop out' every so often and mild cases can be difficult to detect. Given the time frame since the last examination you should visit a Veterinarian for an examination. Regards Dr Callum Turner DVM www.acvs.org/small-animal/patellar-luxations
Add a comment to Sadie's experience
Was this experience helpful?
CoCo
Pomeranian
6 Months
1 found helpful
Hi - My pet is not able to stand on left leg since 2 weeks ago. I spoke with vet and he performed manual examination and X-Ray. He says: I don't see her kneecap and that is serious matter.
Do you think she needs surgery? I know that patella luxation requires surgery to fix the issue but don't know if kneecap is not exit, what we should do. All family members are concerned about prognosis of this health issue. Pleas share what you think.
Thanks - Mohammad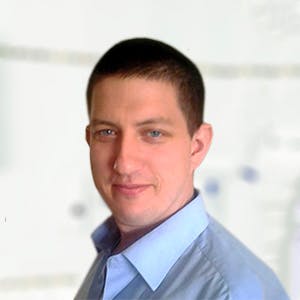 3320
Recommendations
The absence of kneecaps is a rare congenital condition and I would highly recommend visiting an Orthopaedic Specialist for advice on this since this is a very rare condition. In the meantime try to restrict movement and keep CoCo comfortable. Regards Dr Callum Turner DVM
We met surgeon yesterday and he assessed CoCo and came to us with grade 4 patella luxation!!! She will need a surgery to return patella to her original location . Surgeon will deepen the groove and will fix soft tissues around patella. Next Thursday will be the surgery day with almost $3300 to 4000 cost. Pray for her...
Appreciated Dr. Callum.
We've got an appointment to see a surgeon this week and see what he will diagnose on CoCo. Most likely, Patellar Luxation grade 1 or 2...
Add a comment to CoCo's experience
Was this experience helpful?
Arlie
Mixed (Likely a Border Collie, Cattle Dog mix)
2 Years
1 found helpful
Ever since my dog has been a puppy, think 8 months or so, one of her knees has popped when she stands up from laying down for an extended period of time. !5+ minutes I would guess. Recently, her knee has been popping every single time she stands up from laying down. She does not show that she is in any discomfort at all when this happens, not even holding her leg up. I mentioned it to my vet as soon as I noticed it when she was younger but the vet was not concerned. She just turned 2 and this week I started to notice that her knee was giving out on her every now and then. She has also started to hesitate when going onto a higher area (bed, couch, car) and instead of jumping, she will climb. My dog is a very fit dog, I have always made sure she was not overweight. Is it safe to do muscle building exercises? Should I supplement her food?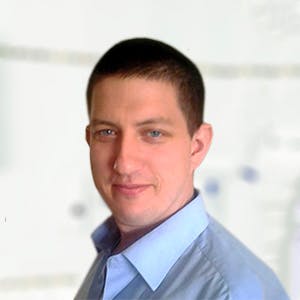 3320
Recommendations
If there is a luxating patella, the ligaments are 'loose' which allow for the patella to jump out of the groove; muscle building and supplements are not going to help this. Most of the time surgery is required in severe cases when luxation is often and it is causing pain or discomfort; you should return to your Veterinarian for another examination. Regards Dr Callum Turner DVM www.acvs.org/small-animal/patellar-luxations
Add a comment to Arlie's experience
Was this experience helpful?
Koa
Teacup Yorkie
6 Years
1 found helpful
Im not sure if anyone else has had this odd issue but my teacup yorkie fell off my bed and yelped and began to lip. He was taken to the vet imidatley and they did their thing but from what I am hearing from my mother the vet did nothing at all when it comes to his patella and just said, "Both of his knees are dislocated and charged us $500. I was wondering about what to do if both of the patellas are not right right.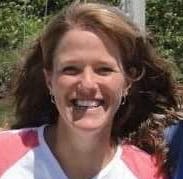 1611
Recommendations
Thank you for your email. Patellar luxations are common in small breed dogs, and can cause instability in the knee. The luxations can range from very minor to quite severe, and treatment ranges from not needing any treatment, to pain medications and joint supplements, to surgical repair of the knees. Without examining Koa, I'm not sure where he lies in that spectrum - it would be best to follow up with your veterinarian and ask what degree his knee problems are, if he needs ongoing medication, or if you need to consider surgical repair for him. I hope that he is okay.
Add a comment to Koa's experience
Was this experience helpful?
Prince
Maltese mix
3 Years
1 found helpful
Hello! My dog was sprinting the other day and he tripped over one of his toys. After that, he held up his right hind leg for a few moments and started to walk a bit oddly but he neither yelped when he injured his leg nor he is when he walks or runs on it (and I can't tell whether he's in pain or not! He eats and plays normally too and does not seem to be in any distress whatsoever!). As time passed, one cannot clearly tell whether he walks differently, only sometimes (but even then not always) when he walks up stairs or jumps down from beds and sofas (which we try to prevent him from doing..) he doesn't like to use that leg, after he runs too fast (after which he holds up the paw for a second and then continues), or sometimes he has some trouble walking backwards? His vet said that he needs surgery for a dislocated patella but (we will get a second opinion anyways) because otherwise his leg will shorten with time?! I was wondering whether it is necessary to put him through the stress and pain of surgery even though he seems fine most of the time! Is there any chance his kneecap will slide back by itself? :( Thank you very much in advance!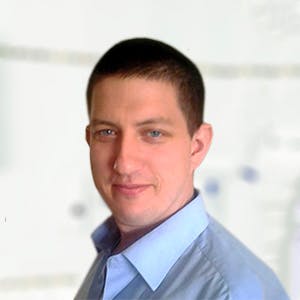 3320
Recommendations
The patellar will go in and out of the groove itself in some cases (there are different grades of severity), it is likely that sometimes the patellar pops back into place and Prince can walk normally and other times it luxates causing him to limp and have trouble walking. Surgery is usually the best option especially when the patellar pops out regularly which would cause pain and with time the ligaments may stretch making the issue worse. Visit another Veterinarian for another opinion, it is good to get another view point especially if you are unsure. Regards Dr Callum Turner DVM www.acvs.org/small-animal/patellar-luxations
Add a comment to Prince's experience
Was this experience helpful?
Sandy
Mixed (perhaops corgi, begal, basset)
3 Years
0 found helpful
Has Symptoms
holding leg off ground after sprint
less activity, more sitting
My dog had surgery for an anterior luxating patella. After surgery she still refused to keep the leg down. We had her back to orthopedic who said that he felt the pin needed to be removed, so more surgery to have pin removed. Still not better. Any advice as to what our next step might be. We have lost confidence in vet who recommended the surgery in the first place.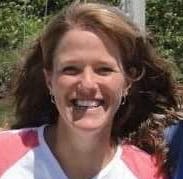 1611
Recommendations
Thank you for your email. It is actually somewhat common for dogs to not use that leg after surgery, as they have been painful on that leg for so long that they just often prefer not to use it, and have gotten used to getting around on the other 3 legs. Since I haven't examined Sandy, I can't comment for sure that the surgery site is healed and that she should be using the leg at this point, but if your orthopedic surgeon felt that the surgery was healed after the pin was taken out, you can do some physical therapy to help her start to use the leg again. It would be a good idea to have her examined, either by the orthopedic surgeon, or your veterinarian, to make sure that there aren't any problems with her muscles that need to be addressed, and if everything is okay, they may be able to refer you to a physical therapist who can give you exercises to strengthen that leg and get her to start using it again. Things like walking up stairs can help, as that is hard to do on three legs. I hope that she returns to normal function soon.
Add a comment to Sandy's experience
Was this experience helpful?
Gunner
Lab Rottie Mix
4 Years
0 found helpful
Gunner has been limping and babying his leg ever since he was fetching his tennis ball last, it's been about a month since then and nothing has gotten better. Today (12/27/17) I noticed a big bump on the inside of the left hind leg (the one he babies) and after some research I found that's where his knee is and this is a possible diagnosis.. the only problem is we do not have the money for an x-ray, or surgery.. but it just kills us watching gunner limp and unable to do anything he loves. even a simple walk causes his limp to become 10x worse. We just don't know what to do or where to go because we don't have the money for the vet.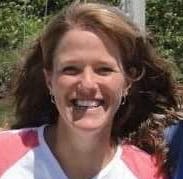 1611
Recommendations
Thank you for your email. Gunner does need to see a veterinarian, if not for x-rays, then for pain control. If he has injured his knee, that is a painful condition. Many clinics offer a "free first exam" that you can take advantage of, and most clinics offer Care Credit for unexpected expenses. He needs to be seen. I hope that he is okay.
Add a comment to Gunner's experience
Was this experience helpful?
Tilly
Newfoundland
1 year
0 found helpful
My Newfie is 1yr., 5 months old. Still growing. Weight is approx. 105 lbs. She has patellar luxation (which began about 3 weeks ago). It only occurs when she is rough housing with our other dog. Question: How is the grade of patellar luxation determined? Is it determined via x-ray? If she is Grade 1 or 2, is there a brace that could be used until she finishes growing?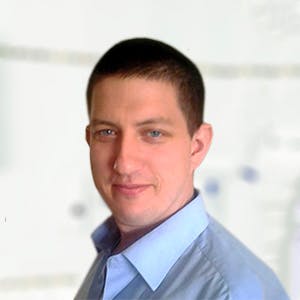 3320
Recommendations
There are four different grades of patellar luxation and are described below (from Merck Veterinary Manual - Link below): "In Grade I, clinical signs are mild and infrequent, and the patella can be manually luxated but easily returns to the trochlear groove. In Grade II, the patella luxates during flexion of the joint and is repositioned during extension, causing animals to have a resolvable skipping lameness. In Grade III, the dislocated patella is more frequently out of, instead of in, the trochlear groove, and lameness is consistent. Bone deformities are evident in these animals. In Grade IV, lameness and limb deformations are most severe." Generally the grade is determined by physical examination (can it be manipulated out; does it pop out during flexion and returns during extension etc…) and x-rays (to determine the integrity of the joint. In a large dog like Tilly we would also be concerned with hip disorders and other joint issues so comprehensive x-rays would be needed. The use of a brace is debatable, we generally recommend rest so the joint isn't stressed. Regards Dr Callum Turner DVM www.msdvetmanual.com/musculoskeletal-system/arthropathies-and-related-disorders-in-small-animals/patellar-luxation-in-small-animals www.acvs.org/small-animal/patellar-luxations
Add a comment to Tilly's experience
Was this experience helpful?
Freddy
Toy Poodle
2.5 years
0 found helpful
Hello. I would appreciate a second opinion. My toy poodle was diagnosed with a grade 1 luxating patella when I took him in for his first ever vet visit as a puppy. He is now 2.5 years old. Over the time I've had him, he's only had 1 or 2 occasions where he holds his leg up like you would if you had a cramp. He recovered almost instantly and was fine.
A couple days ago during his before-bed pee break, he was running in the back yard when he suddenly yelped. He held his right rear leg up and for the next hour before bed, he was walking gingerly on it, not wanting to put a lot of weight on it. Sometimes he would run on it and seemed fine. Almost like he never hurt it. As a precaution, I took him to the vet the next day. I noticed in the morning that he was still walking gingerly on his affected leg and limping a little. After talking with my vet, I opted to crate rest my dog rather than do surgery. The vet graded his luxating patella at a 2 on both knees. He also said that it was not progressed far enough that my dog needed immediate surgery. If his condition doesn't improve within the 2 weeks, then we're probably looking at surgery.
We're on day 2 after the event and when I do let him walk around for potty time, he seems to be walking on his affected knee ok. Sometimes he limps, sometimes he doesn't. I've been reading online that some recommend crate rest like we're doing, and some say crate rest is the worst thing you can do. Basically that's it better to strengthen the muscles instead by keeping up normal activity. What is your opinion on this?
Also, if/when we do opt for surgery, should we do both knees or just the one? This is a cost consideration and also it's me not wanting to have to put him under more than we need to. When he was neutered, he didn't recover so well. It took him about 6-8 hours to be back to normal. He was groggy and lost control of his bladder. Both knees are a grade 2. I've also read that doing both knees at the same time makes the recovery harder/longer.
Thanks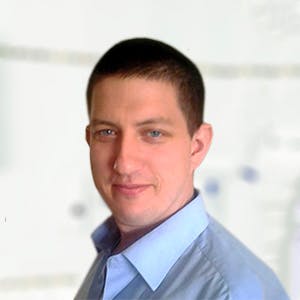 3320
Recommendations
There are various possible factors which may contribute to patellar luxation and the primary underlying cause would determine whether cage rest is warranted or not; but in most cases cage rest is best. The different factors affecting a patellar luxation include: ligament laxity, angular deformity of the hind limb, rotation of the femur, malformation of the tibia, deviation of tibial crest, shallow groove or tightness / atrophy of quadriceps muscle (this is where cage rest isn't recommended if the muscle is atrophied). Surgical correction is normally performed for grades II or more; approach to surgery would be at the examining Surgeon's discretion to determine the most appropriate procedure to achieve the best result including whether to correct one or both knees at the same time. Regards Dr Callum Turner DVM
www.acvs.org/small-animal/patellar-luxations
I forgot to ask...how useful are glucosamine and chondroitin to prevent the kneecap from popping out?
Add a comment to Freddy's experience
Was this experience helpful?
Boo
Chihuahua
7-8
0 found helpful
Has Symptoms
Hardly puts any weight on left leg
I have a 8 year old chihuahuas. I am almost positive her knee cap has moved out of place. It has done this once before about 7-8 months ago. But it also went back in place by the the end of the day. It happened again sat and has yet to go back. I have tried to stretch her leg gently to put back in but hasn't helped. She doesn't seem to be in any discomfort. I took her to the vet before but it had already gone back in but he told me she needed surgery to fix ($3800). Several weeks later I took her to the vet i used to work for (6 hours away) and he tried to pop the knee out to see how loose it was and he couldn't get it to go. He said she didn't need surgery now at least. So I guess my question is, if her knee won't go back in by itself, does that mean she will need the surgery?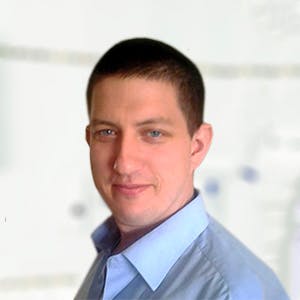 3320
Recommendations
It looks like the patella luxation is infrequent, so if your Veterinarian is able to manually manipulate it back surgery may not be immediately necessary; however, if there is more laxity or the luxation becomes more frequent, then surgery may be indicated. This problem is common in smaller breeds. I would visit your Veterinarian to see if it can be manually placed back. Regards Dr Callum Turner DVM
Add a comment to Boo's experience
Was this experience helpful?
Pompuppy
Pomeranian
3 Months
0 found helpful
Hello Doctor.
I just purchased a 3 months old white pomeranian puppy few days ago, and I found her walking funny when we brought her home. She loves to run and play, but she looks like she is wabbling.We took her to the hospital and took x rays. Doctor said she has luxating patella grade 3-4, but she may get better since she is only 3 months. My older dog had surgery for patella, and I thought patellas always get worse, never better. Are there possibilities For her to get better, since she is so young?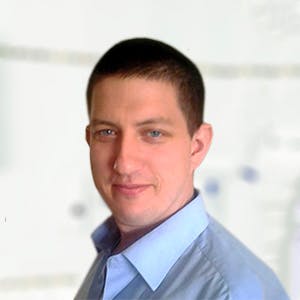 3320
Recommendations
With cases of patellar luxation, as with many orthopaedic conditions, it is always best to allow the dog to grow (as long as the condition isn't causing unnecessary pain or additional damage) more before attempting surgical correction. Some mild cases, grade 2 or 3, may improve but if the grade is 3 or 4 I would imagine that surgical correction would be required. Below is a link to the American College of Veterinary Surgeons page on patellar luxation with some interesting information and images. Regards Dr Callum Turner DVM
www.acvs.org/small-animal/patellar-luxations
Add a comment to Pompuppy's experience
Was this experience helpful?
Denahi
Alaskan Malamute
1 1/2
0 found helpful
My dog had his knee slip out tonight twice. It went towards his other knee or leg. He's a large bread Alaskan malamute 115 pounds. He's in good condition muscle and body wise he's not fat at all just a big dog. I know rehab is a good thing I'm just worried if it's a severe tear. Would you recommend me just trying rehab first or to just make an appt Ik the surgery is pricey that doesn't bother me. I just feel horrible for my dog.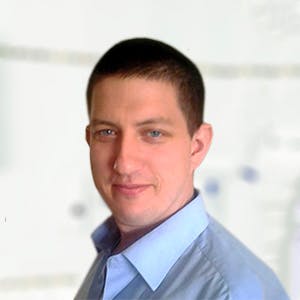 3320
Recommendations
Patellar luxation is a condition that typically affects small dogs, but larger dogs are being affected too; normally patellar luxation in smaller dogs travels towards the other knee and in larger dogs travels away from the other knee, although there are exceptions. Patellar luxation occurs when there is laxity in one of the ligaments surrounding the knee; depending on severity and the size of the dog, different treatment by be attempted. I would recommend visiting your Veterinarian to grade the luxation and to recommend a treatment or surgical plan. Regards Dr Callum Turner DVM
Add a comment to Denahi's experience
Was this experience helpful?