What is Fluid in Abdomen?
Ascites is defined as the buildup of free fluids in the abdomen. It is characterized by a distended belly, which may be accompanied by nonspecific clinical signs such as lethargy. Ascites is itself a symptom of other conditions, most commonly liver disease or right side heart failure, and cannot be treated successfully without also addressing the underlying cause. The prognosis depends on the source of the ascites.
Free fluid can build up in the abdomen when blood flow is impeded, whether due to liver disease, heart failure, or other conditions. This buildup is referred to as ascites (or abdominal effusion) and is characterized by a distended abdomen. Treatment and prognosis will vary depending on the underlying cause, since removing the accumulated fluid will not fully resolve the condition and may, in fact, encourage ascites formation.
Book First Walk Free!
Symptoms of Fluid in Abdomen in Dogs
When fluid builds up in the abdomen, your dog's stomach will be visibly distended. Other clinical signs rising from the underlying cause for ascites include:
Difficulty breathing
Lethargy
Exercise intolerance
Lack of appetite
Coughing
Diarrhea
Causes of Fluid in Abdomen in Dogs
Ascites is a symptom of many other conditions. One of the most common is liver disease, which leads to an increase in pressure in the vessels that lead to the liver. When blood flow is impeded, free fluid can build up in the abdomen. Fluid can also accumulate when the liver produces fewer albumins, a serum protein that helps keep water in the blood at the capillary level.
Another common cause of ascites is heart disease, specifically right side heart failure. With congestive heart failure, the heart is unable to pump blood out effectively, leading to a fluid build-up in other areas of the body. Other causes for ascites include hepatitis, kidney failure, and hypoproteinemia.
Diagnosis of Fluid in Abdomen in Dogs
The veterinarian may make a circumstantial diagnosis of ascites based on your dog's distended abdomen and other physical findings. Laboratory testing, including blood work and a urinalysis, may be conducted both to discover the cause of the ascites and to determine your dog's overall condition. Radiographs and abdominal ultrasounds can confirm the presence of fluid in the abdomen, and a sample of the fluid can be withdrawn with a needle for cytologic examination.
Further diagnostic tests may be required to reveal the extent of the underlying condition. If the veterinarian suspects that the ascites is a symptom of liver disease, a chemistry panel, and complete blood count may be performed. Other tests, such as serum bile acids and ammonia tests, are also very useful for measuring the liver function. In cases of heart failure, thoracic radiographs, and a Knott's test may be useful for diagnosis.
A full diagnosis of the underlying condition is vital to proper treatment.
Treatment of Fluid in Abdomen in Dogs
Treatment for ascites varies according to the underlying condition. The fluid can be removed via abdominocentesis, but this is only a temporary solution, as fluid can build up again if the cause of the ascites is not addressed. Unless your dog is having difficulty breathing because of the amount of fluid in the abdomen, the veterinarian most likely will not recommend this procedure. Your dog will lose albumins along with the fluid, and decreasing pressure in the abdomen may lead to an increase in the fluid buildup.
Instead, a diuretic to increase the loss of water through urine, combined with a low sodium diet, is more often used to manage ascites. During this time, the condition causing ascites will also need to be treated, with treatment ranging from special diets for dogs with liver disease to drug therapy to improve cardiac function.
Recovery of Fluid in Abdomen in Dogs
During the recovery process, provide your dog with a quiet and secure place to rest. Keep your dog calm and restrict activity in order to minimize stress. If your dog received treatment for the condition that is causing ascites, monitor him or her daily, and check that the ascites is resolving. Your veterinarian will provide you with instructions for care and let you know what to expect over the next few days. Follow-up exams may be recommended to ensure that your dog is healing well.
The prognosis for recovery is highly variable and depends on whether or not the underlying condition can be successfully treated.
Cost of Fluid in Abdomen in Dogs
There are a few different treatments that the veterinarian may suggest. One of which may be abdominocentesis. This treatment is only a temporary fix and is usually only recommended if your dog is having trouble breathing. It can cost between $420 and $720. The other option that the veterinarian may suggest is the use of a diuretic. A diuretic can help increase the amount of water lost through urination. Combining a diuretic (i.e. Furosemide) with a low sodium diet can help reduce the fluid buildup in the abdomen. Furosemide 40mg/80mg can cost $13/$18 per 100ct. There is prescription dry dog kibble that promotes cardiac health that would be low in sodium. An 18 pound bag of this special kibble can cost $55-$78. The veterinarian may be concerned about your dog's cardiac function and may prescribe cardiac improving drugs such as Spironolactone. Spironolactone 25mg can cost between $16 and $26 per 100ct. bottle. In total, the cost of all of these treatments can range from $504 to $549. Fluid buildup in the abdomen is nothing to take lightly and should always be treated by the veterinarian.
Fluid in Abdomen Questions and Advice from Veterinary Professionals
Chewy
Maltese
9 Years
0 found helpful
Has Symptoms
Swollen Rear Upper Back Sides
Returned home from a month long trip in which dog was left with a sitter. I immediately noticed that she's put on some weight despite no change in her raw meat diet (which she's been on for roughly 6-7 months now, with great success). Upon physical exam, I realize she's swollen and semi-hard to to the touch in her rear upper back (kidney area) but does not react in pain when I apply various degrees of pressure. Her appetite is erratic and she has diarrhea. She also seems down in spirit/mood - however she's still excited to play with toys and go for walks. Gums seem healthy normal pink (not pale at all). I have no way of telling how long she's been in this condition because the pet sitter (an acquaintance of my husband) turned out to be totally aloof and unreliable for additional insight. All he was able to add is that she was peeing in the house a lot while we were gone - which isn't unusual for her when we leave her with sitters...I think she does that solely out of anxiety or rebellion. My question now is: does this warrent a trip to the ER? Is it safe to continue observing her for another couple days? She's lethargic unless I'm prompting her to play with her squeak toy or offering a walk... :-( Also: she's not on any prescription meds. Thanks in advance.
where do we see any responses to these people?
We have a 10yr old pitbull mix. He hadn't ate for 3 days then I noticed his stomach was very swollen looking. It wasn't hard and he didn't seem to be in pain. We took him to the vet yesterday. He is (well when he was eating) going to do his business just fine. The vet cked for a uti, diabetes and his blood. It all seemed normal. She said there seems to be some sort of infection. We then did an xray and she said his belly is full of fluid. She said she drained 200ml but he still had tons more. She said it wasn't straight blood or urine. She is thinking maybe a leaking ulcer. We are treating with an antibiotic and prilosac otc for 2 weeks then go back in for a recheck and maybe drain more. Today his stomach is bigger then yesterday. I know it's only been 1 day but I'm just worried something was missed.
What was the conclusion to Chewy's situation?
Add a comment to Chewy's experience
Was this experience helpful?
Alba
Chihuahua
9 Years
2 found helpful
My chihuahua has been diagnosed with chf. It has been devastating as we just lost our other chihuahua on dec 13th to a seizure.. I'm wondering she has fluid buildup on her abdomen she is on a diuretic already she eats pees, and still eats quite a bit she has always been a table scrap eater. She is on iams. She is always thristy. I have noticed her abdomen is not going down it seems to be getting bigger. She had a blood buildup knot on her leg it busted and she went on antibiotics. The dr said the blood will start to build up in other spots .. I love her sooooo much .
My chihuahua is 10 yrs old last this time he was thin and now his stomach looks like it is going to burst. I am on a fixed income disabled where do I start getting him checked out?
and she had died in our arms and the whole 4 months she was doing good, all the other vet could say was to put her sleep,and her regular vet said no she doing good,leave her on all meds,but the other doctor said just euthinize her,i done my dog,that is so cruel unless its a suffering case, and our dog was fine, some vets are just rude
and our dog had cushions disease which gave her a extended stomach and we used flax seed in her diet, the vets will say thats for her hair but it is also for cushions,incase u dont have money for all the test,thats works great
our dog was diagnosed with chf,she done good seeing her regular vet,however she was on vedmedin and alanpril and a breathin tab,she done well untill she saw a different doctor which then took our dog off elanpril, and she died 5 days later, be sure u do and stand up for u dog, cause it seems its a money game for a life, we miss our dog of 14 years everyday and our house isnt the same,so look up all symptoms and dont always trust u vet,unless u know his descision is correct
Add a comment to Alba's experience
Was this experience helpful?
Chester
cockapoo
8 Years
0 found helpful
My Chester is an 8 year old Cockapoo. He was diagnosed with hepatocellular carcinoma (liver) inoperative on Nov. 13.. He had been doing well. We tried chemo (Pallidia ) for 5 weeks.. Had a scare on NYeve and thought we would lose him.. Rushed him to hsp. They rehydrated him and he was like a new fur baby. Since Jan. 3 he has been great - eating, playing drinking water etc.. He is on NO meds, we stopped the Pallidia. Yesterday we took Chester and his sister to park. He ran and played, was happy... My husband picked him to put back in car and within seconds he vomited a bit... That was 24 hours ago and he is lethargic, VERY bloated, won't eat, seems dazed and disoriented, has a bit of diarrhea. Wants to drink massive amounts of water. Even though he has been eating great (up to 24 hours ago) we have notced he is very boney.. It happened SO sudden . Why? Too much exercise? Should I get his belly drained? He is terminal and I just don't want to put him through a procedure for a very temporary (if it even is) recovery... He seems more bloated then he was...
I'm so sorry to hear that, and sorry that no one answered you in time. Did your pooch make it? It sounds like he probably developed diabetes too with that tons of drinking and the muscle wasting.
Add a comment to Chester's experience
Was this experience helpful?
Forest
Beagle
11 Years
-1 found helpful
Hi ! My dog, Forest, is 12 years old and his kind a of a Beagle mix Lab. Last spring of 2018, he was diagnosed with a heart murmur. After developing a serious cough, a cardiologist preformed a heart ultrasound and x-rays to confirm his condition and noted the heart was larger than normal and the lungs contained a little bit of fluid. He was treated with a prescription of 6 mg of Melatonine, 7.5 mg Pimobendan twice a day, 25 mg Furosemide twice a day and 20 mg Benazepril once a day. A week ago, his stomach became so bloated and hard that we decided to go to the Emergency Vet Hospital. An ultrasound and puncture of the abdomen confirmed his stomach was filled with white fluid. A fluid drainage was not mentioned as a treatment. To help him, the vet ordered to triple his Furosemide pills going from 50 mg a day to 120 mg a day (that is 2 pills of 20 mg 3 times a day). The swelling went down, but here we are 1 week later and now his stomach is just as bad as last time... We can see his discomfort (he has trouble resting, lying down and even walking) and he's breathing with difficulty and rapidly. He still eats well, and wags his tail when ready to go outside ! Will his stomach just keep expanding or will the stretching stop at one point ? If not, what will happen to his stomach or general condition ? Can this fluid build up eventually cause death ? This concerns me so much. I can't imagine his stomach getting any bigger...And, I can sense this is painful for him. Thank you for any advice you can give me. I've been reading a lot on his condition, and I know the acetis can be hard to control, but I can't seem to find any information regarding how long a dog can tolerate such stomach expansion and if not resolved, what will happen. Many thanks for your time and consideration.
My little chihuahua died 2 days ago from congestive heart disease fluid in the abdomen and lungs I'm absolutely devestated
We just returned from an emergency pet clinic where they drained the fluid from our dog's abdomen. A sample of the fluid was sent to a lab. In our dog's case, her spleen is enlarged. We'll decide what to do next based upon the lab report.
Add a comment to Forest's experience
Was this experience helpful?
Rex
Golden retriever/ beagle mix
8 Weeks
0 found helpful
We adopted a puppy on Wednesday that presented with a swollen belly due to worms.... he was dewormed multiple times and his belly just kept getting bigger... we decided to take him into the vet and they found he had fluid in his abdomen. They did an ultrasound to confirm fluid, sent labs to IDECC which isn't completed yet, and did blood work which came back completely normal. She listed to his heart as well and found no murmur. Fluid is also very clear.
After $800 in vet bills we have absolutely no answers... wondering if this has happened to anyone... if we should wait to see best case scenario from specialty vet or put him down... pup was a birthday present for my 5 year old..
we're all heart broken and at a loss....

Anyone have any suggestions on what it possibly COULD be?
we are going through a similar thing with our 15 month old rescue dog. It is now 8 weeks and over $6000.00 later (ultrasounds, cat scan, X-rays, bloodwork, more xrays, meds) they still can't tell us what is causing fluid around abdomen and lungs. All internal organs are fine. No cancer either. No answer.... so frustrated! I was hoping someone else might have experienced this too, and had a cure.
Add a comment to Rex's experience
Was this experience helpful?
Anuraag Jain
Pug
1 Year
4 found helpful
Has Symptoms
weekness,not eating food,not drinking water
Doctor I am having a black pug dog. From the last 1 1/2 month he Is not taking his proper diet.His abdomen is swollowing up continuously. We have consulted a lot of doctors, they said that he is having water filled I in his stomach. For this they did diagnoses and from his reports they said that his blood is less. This report is almost 20-30 days old. The doctor's prescribed him some medicines but his body didn't responded to them. We noticed that again he is not doing anything just sleeping the whole day not even taking his diet. I must add this that we forcefully with the syringe without its needle part gave him his medicines. After all this we again thought to take him to his vet. During the vet was again examining him we asked the doctor that should we admit him in a hospital.. he said wait,then he prescribed us a costly injection "DARGEN 40" he said it is for blood.. then we byed the injection and gave him, he gave him(my pug) the injection in three parts then also we noticed no change in his body then our vet again took his blood samples and in his reports he said that blood this time is much less that the blood in his last reports... then he mentioned us to take him to the hospital.. we took him to the CGS HOSPITAL, GURGAON(INDIA)near NEW DELHI.. tomorrow(25th November,2016) they admitted him... as I was not there my mom and dad took him there.. my mom told that doctors are saying there are 50-50 % chances for his life. . Now you also please tell me that will he be fine??????..... can we same him or not.. I love him very much ... please tell me.....
.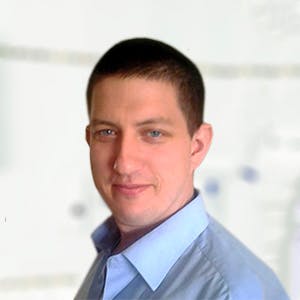 3320
Recommendations
There are numerous different causes of abdominal fluid (ascites) in dogs; this can be due to anaemia, low blood protein, infection, liver disease, urinary tract problems and cancer. The other symptoms you are describing may be due to the primary condition or secondary to the abdominal fluid. Without blood test results, I cannot comment further; bone marrow sampling may be a useful diagnostic tool to determine if the production of blood cells is occurring or if it is affected. The prognosis would be dependent on the primary cause. Regards Dr Callum Turner DVM
No Recovery
Treatment Cost: $292.26
I am not in a state of telling you this.... But still.. he didn't recovered with any medicine ..... and DIED on the same day of discharge from the hospital.. 28th November,2016 at 5:25 p.m. IST
Our 9yr old male dog has just spent 4 days at the vets with ascetise and had exploratory lap surgery, a drip and antibiotics for 3 days, $1500 later and we still don't have a reason for the ascetise.
Don B what are the name of the pills you gave your dog for fluid retention?
How sad it is to take your loving pet to a vet and receive news they are diabetic and has a whole in her heart, and 700.00 after u pay the bill u find it out on your own that she has chf. Never had a call from the vet to see how she was doing but when I left there they were supposed to call me for her next appt. In 14 days and that was 3 weeks ago and I still haven't heard from them!
I agree with you. Absolutely right.
can you tell me the name of the water pills and the dose of the bactrim please? i took my dog to the dr office today $280 and i have one more test tommorrow and ultrasound = $500.
Paid 620 and my dog is still uncomfortable and full of fluid I am measuring her stomach daily. They said her blood work shows nothing they sent her home with antibiotic and water pill after keeping her 5 days. I don't know what to do She is 9yrs old full bred Rott
bactrim and a water pill.....my dog was very big and belly was very tight..i gave him these two things by putting the pills in a piece of hotdog...just 3 days his belly went down and he is now active...this vet knows what to tell ou people,but instead he still pushes the vet bill on you guys....vets are so over rated thats its not even funny anymore. you have to think like if it was your kid being bloated. so sorry for your loss...but for everyone here looking and reading,,,the vets now days dont give a shit about your pets,,,its your wallet their after...when in this situation ,,,take a bactrim antibiotic,,,cut it in half,,then cut those two in hald,,,now u have 4 little pills....stick it in a hot dog,,and take a reg water pill and put that in there too. every day you will be able to see a diff in your pet.also the dog foods now days suck and the vets wont tell you that...they will suggest some type of feed that cost 50 to 80 bucks a bag....thats bs people....the dog foods have something in it that the dogs arent getting what they need and causeing this problem all over with many people and their pets....i saved my pet by doing research. common sense,,,and old meds i just had laying around.i also save my wallet to....only cost me a pack of hot dogs. bactrin and water pills...dont let the vets pray on you cause of the effection you have for your pets......
Add a comment to Anuraag Jain's experience
Was this experience helpful?
Cash
American Bulldog
11 Years
-1 found helpful
Can my dog take over the counter water pills safely?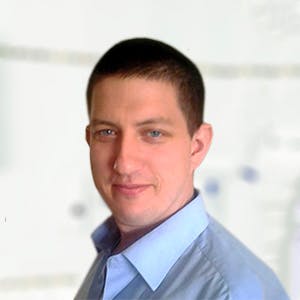 3320
Recommendations
Abdominal fluid (ascites) isn't a condition in its own right, but a symptom of another disease process; it is necessary to treat the underlying condition that is causing the fluid to accumulate in the abdomen. Abdominal fluid may be caused by heart failure, low blood protein, ruptured urinary bladder or liver disease among others. You would need to visit your Veterinarian for blood tests and examination of the abdominal fluid to determine the cause of the fluid accumulation. Never give over the counter human medicine to your dog without the direct instruction from a Veterinarian. Regards Dr Callum Turner DVM
Add a comment to Cash 's experience
Was this experience helpful?
TINY
Great Dane
9 Years
0 found helpful
My dog is a 9 yr old male great dane named Tiny. Three weeks ago he was diagnosed with CHF and was prescribed furosemide (1 q 12hrs) and enalapril (1 q 12hrs). Currently we are waiting on special rx dog food to be delivered to our home for his condition. Tiny has lost much weight. He still eats, drinks much water, pees, and poops normally. However, I see how distended his abdomen has become lately (surely it's ascites). Also, every now and then his right paw will become swollen...not much, but very noticeable. He doesn't get much sleep because he cannot seem to get comfortable. Breaks my heart! How else can I help him get rid of that fluid? Does he need to have the diuretic dosage increased? Please advise.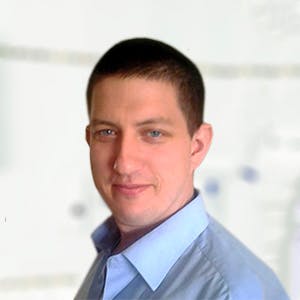 3320
Recommendations
Distension of the abdomen may be caused by fluid (ascites), gas, organ enlargement or a mass (tumour for example); it is a common occurrence in dogs with congestive heart failure. It is possible that the furosemide isn't sufficient and an increased dose or alternative diuretic may be required; your Veterinarian is the one who should make that decision as Tiny is under their care; I haven't examined him therefore cannot change prescription or dosage. Regards Dr Callum Turner DVM
No Recovery
Treatment Cost: $0.00
We have set up an appointment with Tiny's vet to discuss an ultrasound and possibly increasing his diuretic dosage.
my chihuaha has fluid build up from congestive heart failure - our vet has her on 3 differanty meds and she is still filled with fluid/water but she is still happy and active . she does cough hard and a lot but the vet let us know the meds will help , just expect a lot of coughing and peeing . this has been going on for 3 months and she is very old but hanging in there .
We came home 2 days ago to find our generally healthy 8 year old Labrador unable to walk and was vomiting, we rushed her to the emergency after hours vet and was told she has fluid build up in her abdomen, we were also told that even with testing and treatment she may not make it through the night! As she was in an immense amount of pain we were strongly given the option to put her to sleep, after some time with her we made the heart breaking decision to put her out of her pain. Is there any reason why that only hours earlier when we left her for the day that she was as healthy and active as ever, then 7 hours later be unable to move and practically dying?
Is it best to cut down the amount of water i give my Dog to reduce water retension with heart failure
Hi I was just told that my miniature pincher has fluid buildup in his abdomen an the veterinarian wants to put him down due to saying it's not treatable is that true ??
Add a comment to TINY's experience
Was this experience helpful?
Mario
cross
Twelve Months
1 found helpful
My dog has been ok for the past month's, about a week ago he has stopped being active and he has stopped eating, his tummy won't go down with the medication and he is just looking sad, he is scared most of the day what can i do to help him? I can't lose my baby 😢😢he is all I look forward to..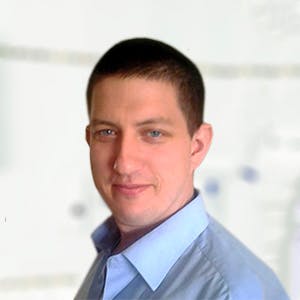 3320
Recommendations
A bloated stomach is a symptom not a condition and may be bloated due to fluid, gas or fat; you should visit your Veterinarian if you haven't already for an examination and blood test (particular liver function, kidney function and albumin levels if the bloating is fluid). There are a variety of conditions which may cause a bloated stomach, but without a diagnosis I cannot give any recommendation or suggestion for treatment. Regards Dr Callum Turner DVM
My dog have the some problem she started just fe days ago took her to the vet this morning they did XR and blood work.Dr says that everything looks normal.protein levels and all blood work are ok.Dr says that theyhave to chekc for liver problems but all test from today are normal. should i go to another dr?
Add a comment to Mario's experience
Was this experience helpful?
Pippa
Dalmatian
1 Year
0 found helpful
Hi. I've got a Dalmatian who just turn 1 2 weeks ago. At the end of the year she ate a Sago palm that we had in the yard. We took her to the vet as she wasn't well and they did not know sago palm is toxic for dogs so they just gave her something to stop her from vomiting and settle her tummy. After a week she wasn't getting better so I did some research on the internet and found out the plant was toxic so we rushed her back to the vet and they kept her overnight, they did blood tests and found out her liver levels were crazily high and that in fact she was suffering from poisoning. Thy medicated her and gave her vitamin k tablets as well. Pippa started recovering slowly until about a week ans a half ago when her tummy started getting really big, we took her back to the vet and after now 5 days of taking her in every day for a check up and lots of blood test the vet has come up with nothing. All she said was that the initial blood test showed her white cell count was high and the red cell count low. Liver function and other organs she said are ok and the blood test did show normal for her liver. She was given again vitamin k tablets and has been taking them since Saturday. Today had more test and the vet said readings show red cells are regenerating and liver levels look normal. She tried an x-ray but there's too much fluid and she could not see anything. We are so worried and will be taking her to the specialists clinic tomorrow, we don't want to lose her but at the same time don't want her suffering. Do you thing her fluid is a consequence of her poisoning with the sago palm in New Year's Eve? Could that be a side effect? Are there any questions I should be asking tomorrow? Would cancer show up on the tests they did? Please let me know anything you can. She is super hungry and eats well, poo and wee look normal and going toilet not a problem. Her tummy is so big and scary... she is not whining or crying so I guess she is not in pain. Has not had fever but is super thirsty all the time. The vet we have been taking her too has been very unhelpful and doesn't say much to us unless we ask and ans and chase ans chase, please help!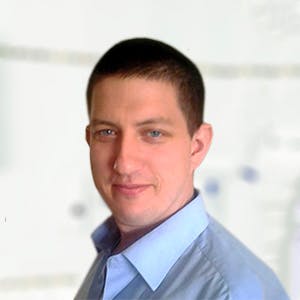 3320
Recommendations
Cases of sago palm poisoning need to be treated aggressively from the beginning to get the best prognosis; in saying that the mortality rate for sago palm poisoning in dogs is around 50% and many people are unaware of its toxicity. Any therapy given from now would be supportive and symptomatic to try to allow the body to recover as a whole, it is encouraging that red blood cells are regenerating but Pippa isn't in the clear yet and anaemia isn't a typical symptom of sago palm poisoning. The visit to the Specialist will allow for another hands on opinion about Pippa's current state of health and will allow for additional testing; questions to ask at the Specialist would be to confirm that all the current symptoms are related to the poisoning event and to ask the rationale behind any other treatment given (so you fully understand what is happening). Regards Dr Callum Turner DVM https://wagwalking.com/condition/sago-palm-poisoning http://www.petpoisonhelpline.com/poison/sago-palm/
I was diagnosed with Lyme disease in 2004. I was given antibiotics, which seemed to help. However, I still suffer from some of the symptoms, such as chronic fatigue, joint pain, and even neurological problems in controlling hand and leg movements. The inability to walk right etc, are temporary and generally happen when I am really tired and have been working hard. I lost touch with reality. Suspecting it was the medication I Went off the antibiotics (with the doctor's knowledge) and started on Lyme disease natural herbal formula I ordered from GREEN HOUSE HERBAL CLINIC, I spoke to few people who used the treatment here in USA and they all gave a positive response, my symptoms totally declined over a 6 weeks use of the Green House Lyme disease natural herbal formula. I'm 70 now and doing very well, the disease is totally reversed! (Visit their website www . Greenhouseherbalclinic . com) I am thankful to nature, herbs are truly gift from God. I can now go about my daily activities and the pain is greatly diminished. Don't give up hope, fellow sufferers. Share with friends!!
Add a comment to Pippa's experience
Was this experience helpful?
Buttons
Portugese Water Dog
8 Years
0 found helpful
we discovered this about 5 days ago in my dog, he was about 8 years old, he was very playful and he died yesterday, we put him down, what did we do wrong where we couldn't save him? apparently there was about 10-15 pounds of fluid leaking from his intestines to his stomach (he got an ultrasound and an x-ray or something). the doctor said they don't know what causes this and they don't know how to fix it. so we just kept him alive for a couple days but things just got worse so we... yeah. Well i was just wondering what could we have done and why some people are finding this not severe at all but ours just didn't go well at all?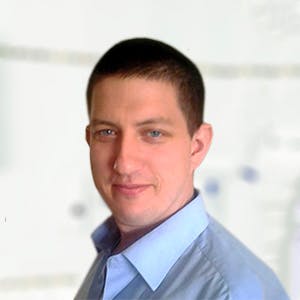 3320
Recommendations
There are many causes for ascites (fluid in the abdomen) with some causes being relatively manageable to other causes which are not; without examining Buttons (by necropsy at this point) I cannot say what the specific cause of the fluid accumulation was or if there was a way to manage the symptoms. If your Veterinarian was unsure about what the cause was and you are looking for peace of mind that you made the right decision you should ask for a necropsy to determine the cause of the fluid and to identify any lesions found on x-ray or ultrasound. Regards Dr Callum Turner DVM
Add a comment to Buttons's experience
Was this experience helpful?
Zada
Chihuahua
11 Years
0 found helpful
Good Morning
My 11 year old small dog in 2015 suffered from a toothache and fluid in the belly.at that time she weighed around 18 lbs. I had an ultrasound and they found something on the liver, never really diagnosed it.The Vet refused to remove the fluid or treat the tooth stating it would be costly and most likely she would die and sent me home with my dog and antibiodics. I requested antibiodics for her tooth and after giving it to her, her fluids disappeared. It is 2 years later and she is still with me however, I did notice every six months when she gets her period she started to get fluid so having extra antibiodics, I gave them to her and she recovered again from the gain in fluid. January 2018 I was away for 13 days, left her home with a sitter. I came back and she looked very thin and was bloating again with fluid in her abdomen. I have two small dogs and both of them became very fussy over their food unless it was something they wanted like thin steak or treats etc.I assumed Zada(my sick dog) was thin because the sitter didn't pay attention to her/their eating habits and since they were both being fussy, did not account it to a health issue. I have been changing foods and trying new things. A few days ago, she became extremely weak and boney so I took her to the vet whos only solution was to euthanize her. I refused, mainly because they were wrong before and took her home with amoxycyln, neasua medicine, pain meds and special food and time to think. The first night I fed her with a syring. The past two days she is eating on her own, urinating fine outside, drinking loads of water, not pooping, and has an appetiteonly for what she loves, meat. My friend suggested she might have CHF and I was wondering if it was that or related to her infected tooth draining into her stomach? She has gained .8 lbs not much but something. I am so confused what to do. Shes not suffering but not well. These Two Vets are not sure and just want to put her to sleep. I want to be sure and then make a decision. I am fearful it will be thousands of dollars I don't have and don't mind but don't trust them.What can I do to find the right Vet for my circumstances? Thanks for your help. I am in Phoenix Arizona, any suggestions?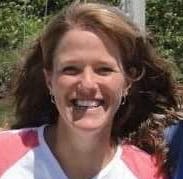 1611
Recommendations
Thank you for your email. Common causes for fluid in the abdomen are heart disease, liver disease, and cancer. The majority of the time, we can come to a diagnosis with lab work, ultrasound, and assessment of the fluid, as well as a good physical examination. There are many good veterinarians in Phoenix, and it would be worth a second opinion if you feel that you want to know what is happening with Zada. One way to find a new veterinarian is to ask people that you know who have animals who their veterinarian is, as most people are happy to share that information. I hope that helps a little, and that she is okay.
Curious to know how Zada is doing? I justwent through a vsimilar experience with my 13 yr old chihuahua.
How do I post a question?
Add a comment to Zada's experience
Was this experience helpful?
Duke
Beagle
10 Years
0 found helpful
Has Symptoms
Distended stomach, pacing, panting
My dog started acting strangely this morning (panting, pacing, stretching into the play bow position frequently but not actually trying to play), so I brought him to the vet. Due to a history with IVDD, they did an X-ray to make sure nothing was going on with his spine. That checked out, but there was a faint, see through "blob" in his abdomen. The vet wasn't quite sure what that was, but she didn't think it was a mass. The vet then ran some bloodwork, and it turns out he has pancreatitis. I have two questions here:

1. My husband's coworker seems to think our dog is doomed for death because she had a dog die within a few days who also had pancreatitis, but when I left the vet, she seemed confident that I could treat him at home successfully. How concerned do I really need to be here?

2. My dog's bloodwork showed some high liver levels; is it possible that the "blob" seen on the X-ray is fluid caused by his liver not functioning 100% perfectly?

Thanks for your help!

-Stacey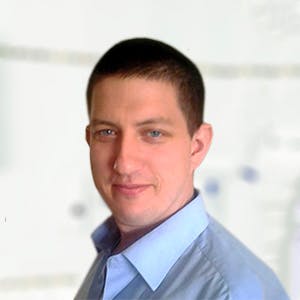 3320
Recommendations
Just like many conditions, there are varying degrees of severity when it comes to pancreatitis; if your Veterinarian is confident I would take their lead on management of the condition. Pancreatitis can be a fatal condition, but again it all comes down to the severity. Increased liver levels may be caused by various different factors; it is possible that the 'blob' is related or that the increased liver enzymes are related to the pancreatitis, I would recommend an ultrasound to check the abdomen to determine the origin of this 'blob'. Regards Dr Callum Turner DVM
Add a comment to Duke's experience
Was this experience helpful?
Abby
Boxer Mix
6 Years
0 found helpful
I have a boxer mix who was puking and very lethargic. I took her to the vet and all her kidney levels were very high. They kept her to give her fluids and antibiotics. She is now worse and her liver is becoming affected. I don't know what to do, they think she is not going to make it. She hasn't eaten in three days. Is there other tests that they should be looking at? Oh and they did an ultrasound and she has fluid in her belly. Please, any advice as soon as possible!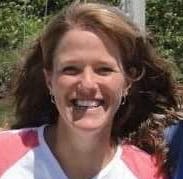 1611
Recommendations
Thank you for your email. WIthout examining Abby, and seeing her lab work and ultrasound results, I am not sure why this is happening to her. One disease that might cause those things in a relatively young dog is Leptospirosis, and they can test for that, if they haven't already. Otherwise, it would be best to discuss with your veterinarian what might be the cause or if there is anything else that they can test for. I hope that she is okay!
Add a comment to Abby's experience
Was this experience helpful?
Tex
Maltese
9 Years
0 found helpful
After having bladder stones removed the vet informed me that during surgery she discovered fluid in his abdomen and small intestines. She said it is Chylous abdomen effusion with enlarged lacteals. She told me she looked through his abdomen and intestines and did not find any cancer. She suggested he has CHF. However, his pre blood work was "perfect" and he shows no signs of either condition. Could it be caused by something else? How do I get him treated when there are no symptoms and how would I know what to treat him for?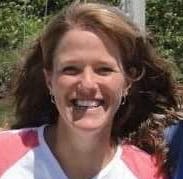 1611
Recommendations
Than you for your email. I'm sorry that that is happening to Tex. Accumulation of chyle (which is the fluid from lymphatic vessels) in the abdomen and/or chest can come from obstruction, leakage or rupture of such vessels and it is often very difficult to diagnose the exact cause. First, it's important to ensure that fluid is indeed chyle. The fluid with white milky appearance may be chyle but may also be pseudochyle, which carries different possible causes. If the fluid was analyzed by a lab (versus diagnosed by visual inspection), then it's likely chyle. It is important to make sure that appropriate testing has been done to rule out most of the causes of this problem. One cause that is difficult to diagnose is rupture of the thoracic duct, the major lymph vessel in the chest cavity; if this is suspected, then often surgical ligation (closure) of the thoracic duct is performed. There are other possible causes; certain types of cancer (mesothelioma, lymphosarcoma for example) may cause chyle accumulation, no other symptoms and be hard to diagnose. Idiopathic (without identifiable cause) chylous accumulation may also occur. Your veterinarian may consider trying a treatment regimen used for idiopathic chylous effusion and it may help at least partially, regardless of cause: 1. Low fat diet (ask your veterinarian for recommendations) 3. Steroids - anti-inflammatory 4. Repeated removal of fluid if it continues to accumulate I hope that helps, and that Tex does well.
How do I post a question?
Add a comment to Tex's experience
Was this experience helpful?
chiqui
Dachshund
12 Years
0 found helpful
1 year ago my dashshund had done a TECA because has carcinoma on ear,last weekend I notice her stomach was bloated and he did not want to walk,we took to emergency they did ultrasound and saw a mass on liver, they took sample of the liquid on the stomach and send to a lab,went it came back did not show cancer cells, or infections,some small qty of red blood cells on the fluid,but doctors recommend me to do an exploratory surgery because they could not take sample of the mass because mass hitself have a liquid part inside that can be broken if is perforated by the needle ( they think that that fluid comes from the fluid inside the mass that is on his liver),I consult the surgeon who did the TECA on him , and she recommend not to do a surgery it because considering the antecedents of carcinoma on ear,there is a big chance that the mass on her liver is cancer as well, and considering his age and history is a mayor surgery, she just recommend "just let it be and do what he wants to do and you will know when is the time", but still I'm not ready to let my baby go, he is acting normal, eating, and his belly fluid seems to be going down, I'm feeding him with organic chicken and organic meat, I will like to get your opinion, considering this facts, to help me to make an educated decision what to do, surgery or not surgery, considering the risk and his age, and also considering that fluid in the stomach do not have cancer cells, is there still a chance that mass can be a cancer??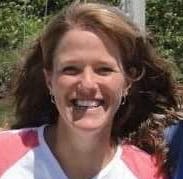 1611
Recommendations
Thank you for your email. I cannot give you an opinion without actually without actually examining Chiqui. It is possible that the mass is cancerous, and y ou may not know the results of the mass without the surgical biopsy. You have two veterinarians that you seem to trust and have good relationships with, and you may want to have that conversation with them as to the risks and benefits of the surgery, taking his age into consideration. It is a hard decision to make, and an emotional one. I wish the best for both of you.
Add a comment to chiqui's experience
Was this experience helpful?
Silver
pit bull terrier
9 Years
0 found helpful
Diagnosed with hepatitis six days ago, after an ultrasound, biopsy, and blood work were done.

VET prescribed:

a. CN for 4 days (feed by hand).
b. Metr
c. Prednisone
d. Gabapentin
e. Vitamin K
f. Cerenia

This afternoon (day 6) we've noticed her stomach looking somewhat distended.
Loss of appetite this evening.
Drinking water on regular basis.
Constipated.
Rejected canned pumpkin.

What could we do to make her comfortable before
seeing the VET in the morning?

Thank you
PS
She's an indoor dog. Great with other dogs, and people of all ages. We love her dearly.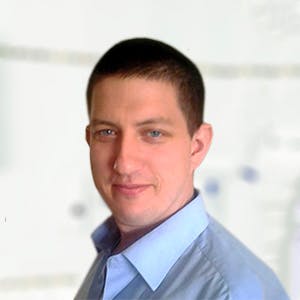 3320
Recommendations
If the abdomen is distended due to fluid, there is little to do apart from ensure that Silver is physically comfortable; if she doesn't eat it isn't a big problem especially given her health status. I would recommend visiting your Veterinarian today or visiting an Emergency Veterinarian if there are signs of pain or discomfort; there isn't really anything I can recommend you do from home in these situations. Regards Dr Callum Turner DVM
Add a comment to Silver's experience
Was this experience helpful?
Maggie
Maltese
10 Years
0 found helpful
My 10 year old Maltese, is an ex puppy farm girl, she was rescued at 6 years old. I noticed she has been losing weight, her hair was thin and she had a very swollen stomach. We took her to the vets who did some blood test and identified she has low levels of protein in her blood. She then went for an abdomin scan, this showed her abdomin was full of fluid and on her organs were floating in it. The vet said her heart is fine so ruled our heart failure. But she said she couldn't see any tumours because of the amount of fluid and her organs floating. She said her intrnstines looked inflamed and thick. She said there was any blood in this fluid. She said that surgery was high risk, she a very small girl, and results of surgery wouldn't necessarily mean that what is identified it treatable. I pushed to understand what can be done to drain fluid, she said due to floating organs it would be risky to try to drain it and then it would likely build up again anyway as we can't treat the underlying issue. I don't want her to be pts as she still ding ok she isn't in any pain. The vet gave me furosemide and prednisone to try and reduce the fluid and swelling in an intensitines. She has done anymore tests and basically said it's a waiting game until she deteriorates and has to be PTS. Is there nothing else that can be done to test for the underlying issues?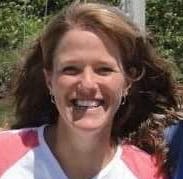 1611
Recommendations
Thank you for contacting us about Maggie. A heartworm test would be a good idea if it hasn't been done already, and I'm not sure if a full blood panel was done to evaluate her liver and kidneys. It is true that draining the fluid is only a temporary solution unless the underlying cause is found - there are basically 3 reasons for low protein, but again, I am not sure how low her levels were: kidney disease, liver disease, and intestinal disease. Heart disease and liver disease can cause the fluid buildup. If your veterinarian wasn't able to see the organs clearly on the ultrasound, is there a specialty hospital nearby that has a board certified ultrasonographer? That would be the next step beyond those that I've mentioned. I hope that she is okay.
Add a comment to Maggie's experience
Was this experience helpful?
China
Miniature Pinscher
8 1/2 Years
1 found helpful
Has Symptoms
Her skin might seem a bit dry
Ten days ago, the fluid buildup was quite fast, outside her lungs, causing rapid labored breathing. She was laying on the floor while her daughter 'cleaned' her eyes. All of a sudden, she turned her body halfway round and began to bite rapidly and forcefully at her middle back. I called for her to stop and when she did, she panted deeply, mouth open, like dogs do after a fast run.
She began to settle down but her breathing wasn't quite the same and soon became labored by being faster and shallower, and her exhales were more like puffs emitting from her nostrils. Every now and then she'd gag, but no vomiting. Also no diarrhea, no change in her bathroom habits or food intake or attentiveness. The 1st vet found nothing abnormal with her heart but an ultrasound showed there was fluid bands outside her lungs. The cost of treatment was beyond my means but a charitable pet rescue group provided the funds for acceptance and treatment at another vet hospital. She was there for 2 days, fluid was drained and meds given and now she acts like she did before, as agile and sassy voiced a dog her age can be. Yet when I cleaned up after her walk last night I was startled to see prominently evidenced, not dull or dark, green feces. She's in my view 24 hrs a day so there's no way she could ingest rat poison and there aren't any poison compounds in or around the house. What is going on?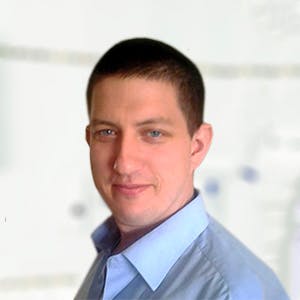 3320
Recommendations
Faeces may be green due to the ingestion of grass, other things which may cause the faeces to turn green or bile disorders; I would keep an eye on her and her stool to look out for any strange behaviour or other symptoms which may give an indication to what may be going on. If the green faeces continues or you notice any other symptoms, pop into your Veterinarian for another examination. Regards Dr Callum Turner DVM
China is a Mini Schnauzer, not Pinscher, and was in a very critical state upon rushing her to the vet, who gave 2 ultimatums. Pay them for her treatment and transfer to an associate vet hospital or they would euthanize her bec they wouldn't let me take her somewhere else, thinking no other options were available for treatment. But there was an option and I had to argue with them as soon as I rec'd the charity's aok to take China to the other vet hospital. So very thankful for that charity and their goto vet hospital!
CHINA UPDATE

SNAFU!!!

Situation Normal--All Feces Unremarkable!

No more greenie surprises, just a one time thing, very glad she's doing great.
And thank you for responding to my message!
Add a comment to China's experience
Was this experience helpful?
Max
Old English Sheepdog
4 Years
0 found helpful
Hello Dr.
Max has been having diarrhea problems for about 4 months now. At the beginning we were treating him with medicine for any digestive problem diagnosed by his first vet, after a recovery he presented vomit and diarrhea again as well as yellow eyes, a second vet gave us the diagnosis for leptospirosis so we began his new treatment with a special diet, after this he presented diarrhea yet again and he never recovered weight even if he ate just like always.
Ever since the leptospirosis treatment ended he started bloating without gaining proper muscle mass and now he has a lot of liquid in his abdomen.
Could any of his previous treatments caused ascites? He had some fluid removed and it had blood mixed in. He has been peeing normally and without blood. What would be the course of action?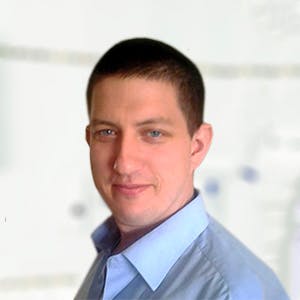 3320
Recommendations
A blood test and an x-ray would be the next course of action in my mind, there are many different causes for the symptoms you have described but it sounds like Max's liver is struggling. An x-ray would show any masses or enlargement of the liver and the blood test would indicate if there are any elevated (or low) parameters which may explain the symptoms. Dietary changes, Denamarin (silybin and SAMe) along with other relevant treatment based on testing is required. Regards Dr Callum Turner DVM
Hello Dr,
As follow up, we've done the blood tests, x-ray and mri scans and he came out clean. Blood results were all normal average numbers, and the x-ray+mri revealed no damaged organs or tumorous formations.
We're waiting on some heart tests but if he comes clean after that I'm not sure what to do next.
Add a comment to Max's experience
Was this experience helpful?
Bailie Mae
Chihuahua
2 Years
0 found helpful
My 2 year old Chiapit started being lethargic last week. Thought it was worms, but after given worm treatment nothing came out. Tested for heart worm and it was negative. Her little belly is so bloated. Took tonvet and they said she has a disease that will not allow her body to digest protein. Within 24 hours she has gone downhill fast. I love my little fur baby and don't want her in pain or to be uncomfortable. Within 24 hour she has lost the ability to do stairs and is starting to drag her back feet. Also breathing so heavy.
I know what is coming... I don't want it to be true. How do I know when the right time is? I am heartbroken as she is only 2! The vet just said she would let us know... but what does that mean!?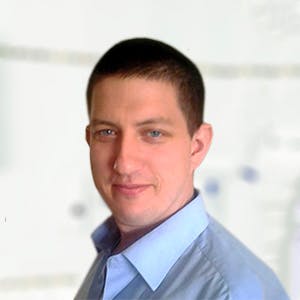 3320
Recommendations
Most Veterinarians do not like to recommend euthanasia directly but suggest to owners that they will know when the time comes; usually behavioural changes, loss of appetite and distancing themselves from the family are common signs of the time is near. Signs of pain or discomfort are also indicators that the time has come; you need to decide if delaying the process is for her benefit or your own. Regards Dr Callum Turner DVM
Add a comment to Bailie Mae's experience
Was this experience helpful?
Emmy
Cocker Spaniel
13 Years
0 found helpful
Hi, my dog started 3weeks ago with fluid in her belly. The vet did blood work and it came back with low protein. The vet said she has good kidneys but they think blood flow to the liver could be blocked by a mass or tumor of some sort. There is also a large lump in her neck, she was previously diagnosed with a burst gland. They did not do a ultrasound on her neck and he is guessing on her belly. She did have 200 ml taken from her belly and was put on prednisone 20mg. Her belly is filling up again, do you think I should keep her on the prednisone and assume it's a tumor or ask for a second opinion?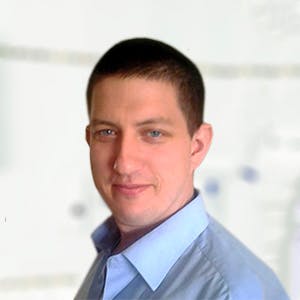 3320
Recommendations
Low blood protein (usually albumin) may be caused by a few things, most commonly liver disease, failure or cancer; whilst blood tests can be suggestive, it is always best practice to perform an x-ray or ultrasound to visualise any possible mass and to determine whether surgery is warranted or if medical management is best. It wouldn't hurt you to visit another Veterinarian, ask for a copy of the blood test results to give to them (save paying a second time for that test). Regards Dr Callum Turner DVM
Add a comment to Emmy's experience
Was this experience helpful?
Chichi
mix
7 Weeks
0 found helpful
Hello-I recently rescued a puppy who was displaced during a storm and she is 6-8 weeks old. She received her first set of shots and days later her abdomen became so distended that I took her back to the vet and they did an ultrasound and said he she has liver failure and that was that. They didn't do any other testing. No labs, no urine, no stool. She is eating and drinking fine and her temperment is wonderful with no signs of pain. Energy is good with no visible problems with urine or stool. It's been 24 hours since I took her back to the vet and am at a loss as there is no way I can afford the treatment (in the thousands). Is it possible this was a misdiagnosis? Other than supportive measures is there anything else I can do? Her belly looks like it will POP! I feel so badly for her:(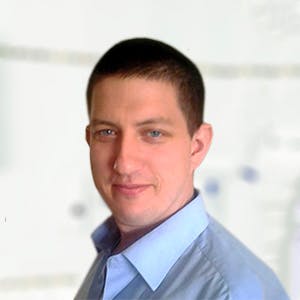 3320
Recommendations
There are various causes for a distended abdomen, I do not know how your Veterinarian came to the diagnosis after the ultrasound unless they noticed some changes within the liver composition; however, a blood test would be confirmatory proof of liver disease as a ruptured urinary bladder, hormonal conditions, malabsorption disorders and hypoproteinemia may all cause ascites (fluid in abdomen). If you believe that there has been a misdiagnosis, you could visit another Veterinarian for their opinion. Regards Dr Callum Turner DVM
Add a comment to Chichi's experience
Was this experience helpful?
Niu Niu
Golden retriever mix corgi
9 Years
0 found helpful
Has Symptoms
"Fluid in abdomen" "liver dysfunction"
Hi Doctor, my doggie is golden retriever mix with corgi, she is 9 years old and was dianogsed with liver dysfunction 2 months ago. She was brought to visit a vet and the vet said her liver is in the chronic stage which suffer from liver infection. Now she is under medication with tablet that helps her liver, vitamin B as well as diuretics tablet. However, the diuretics seems not very helpful with her abdomen nowadays. Is there any way that can help her to drained abdomen except abdominocentesis that is not good for her? Please do give some advise and I am very worried that will it get even serious later on..thank you.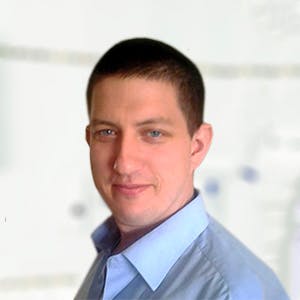 3320
Recommendations
Fluid accumulation can be difficult to control, it is possible to control this medically with diuretics; sometimes the dosage of a diuretic needs to be increased or coupled with another diuretic with a different mechanism of action. I would recommend asking your Veterinarian about using another category of diuretic together with the current one. Also, supplements like Denamarin can help with liver support and are available over the counter. Regards Dr Callum Turner DVM
Add a comment to Niu Niu's experience
Was this experience helpful?
Laureli
Australian Shepherd
3 Years
0 found helpful
About a year ago I started fostering a 2 year old Aussie blue eyed girl, she was great for a long time then out of no where her stomach and chest began filling with fluid. During xray doc found object like a hook in her stomach. All tests ran and surgery to remove hook was done but fluid still keeps building. Fluid is identified as Chylo. After surgery she was fine for about 3 or 4 months and again is now filling up. Now it's becoming weekly draining and told to see a specialist. Any suggestions as specialists are expensive?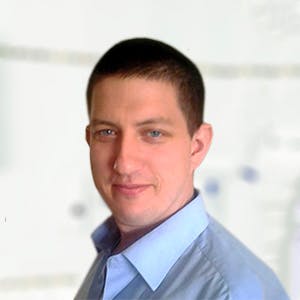 3320
Recommendations
Chyle may accumulate in the thorax (most common) and the abdomen, drainage of the chyle is an initial line of treatment but surgical correction may be required in some cases. In the thorax the thoracic duct may leak chyle into the thorax and in the abdomen it may leak from lymphatic vessels in the mesentery. Apart from drainage and surgery other management options are a low fat diet, steroids or rutin (rutin is rumoured to help with little supporting evidence). Regards Dr Callum Turner DVM
Add a comment to Laureli's experience
Was this experience helpful?
Bruno
American Staffordshire Terrier
7 Years
1 found helpful
My dog has developed a swollen stomach in he last week. He wouldn't eat his canned food. But will eat dry dog food with a lil chicken or beef in it. He's sleeping a lot. I have taken him to the vet. I had blood work and a xray.. He's low on TP,ALB,RBC,HCT and HGB. The vet says, it's possibly a tumor in either the stomach or spleen. I am having an ultrasound done on Thursday. I should know more. Any help would be greatly appreciated. Thank you.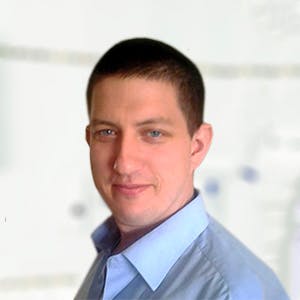 3320
Recommendations
There are a few different causes for the symptoms and blood results which Bruno is presenting with, splenic tumours and other tumours are very likely as they may destroy red blood cells and cause low protein levels; other causes may include kidney or liver disease but these would show up on biochemistry blood tests with elevated values, the kidney may cause loss of albumin from the body and the kidney also produces a hormone which stimulates red blood cell production. At this point ultrasound (or exploratory surgery) would be the next step in the course of action. Regards Dr Callum Turner DVM
Thank you so much for quick reply. I will contact you with the results of the ultrasound tomorrow. My wife want to thank you for the insight and diagnosis.
Our girl also had a swollen stomach, took her to the vet and they requested I get an xray done which concluded that she had liquid in her abdomen. I am taking her in for an ultrasound because I was told that is the only way they can tell if its cancerous. She is eating and using the bathroom ok but can't lay on her side due to her breathing. she is pretty old so we are worried sick. Your response above helped me. Thanks.
My dog is having simular issue took her t vet all she did is xray and said cancer nothing I can do no blood work or anything g can this be right.
Add a comment to Bruno's experience
Was this experience helpful?
lacey
Bull Terrier
3 Years
-1 found helpful
Hi, my dog is due for an abdocentesis in a weeks time. my dog has congestive heart failure and has troubles sleeping on her side. She now sleeps on her stomach. I noticed the vet i take my dog too always lies her on her side for the ultrasound guided abdocentesis. Can the u/s guided abdocentesis be performed while standing?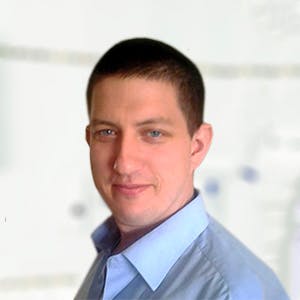 3320
Recommendations
An abdominocentesis is usually performed in a recumbent position to help restrict the movement of an animal and to have the best location to tap the fluid without puncturing any abdominal organs. Regards Dr Callum Turner DVM
www.vetary.com/dog/condition/abdominocentesis
www.cuvs.org/pdf/pdflinks/Abdominocentesis.pdf
Add a comment to lacey's experience
Was this experience helpful?
Mutely
Mixed
11 Years
-1 found helpful
Our almost 11 mixed breed dog had his abdomen drained Tuesday. He has had explosive diahrea since then, with a lot of air coming out and a lot of straining. He has CHF and is on Lasix and sometching to help the lasix. He has a good appetite and is drinking ok but the diahrea is sudden and uncomfortable. We're not going to sue, but is there a possibility that something was punctured when they drained him and that's what's causing all the air? What should we do?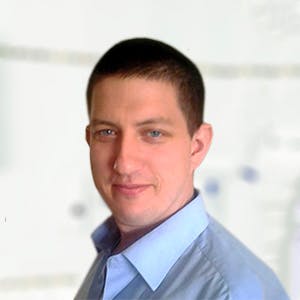 3320
Recommendations
A lot of air coming from the anus along with diarrhoea isn't unusual, it is just overactivity of the intestinal tract which may be attributable to numerous different causes. You could try to increase the fibre intake with plain canned pumpkin to try and firm up the stool, but all the gas and diarrhoea may be caused by infection, food intolerance etc… Regards Dr Callum Turner DVM
Add a comment to Mutely's experience
Was this experience helpful?
Buddy
Labrador Retriever
6 Years
-1 found helpful
Hi there,
My Labrador is only 6 years old. She developed a bloated abdomen and was taken to the vet after we noticed it being quite prominent as well as vomiting.
After blood tests and testing the fluid (a vile was taken) they confirmed it does not contain tumourous cells and all signs seem to point towards liver failure. She has since been prescribed with a tablet to support her liver and another to reduce the fluid (abdomen is 97cm diameter). However my concern is the fluid has not reduced and now her nipples are swollen and can see clear fluid coming out. She has not shown any signs of pain. Coinciding with this her nose was bleeding which we took her to the vet about, they've given her antibiotics as her nose had been cracking inside causing the bleed. Somehow since giving her the antibiotics her energy levels have risen and has regained her appetite. Please could you advise as to how we could reduce her abdomen and also any insight to her condition being treated.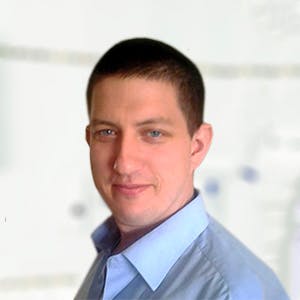 3320
Recommendations
Generally in cases of liver failure with ascites: diuretics are given (furosemide) to increase the excretion of fluid through the kidneys (which should remove the fluid from the abdomen), dietary changes are made to reduce the stress on the liver and the cause of the liver failure is treated or managed as well; there are many causes of liver failure including infections, poisoning, hormonal disease, cancer, congenital anomalies or shock. Additional treatments would be dependent on the primary cause of the liver failure as the use of diuretics and dietary management are just relieving symptoms and not treating the actual cause. Regards Dr Callum Turner DVM
Add a comment to Buddy's experience
Was this experience helpful?
Rosie
American Pit Bull Terrier
3 Weeks
-1 found helpful
My do Rosie is a Pit/Shepherd mix. She is three years old. She has fluid pockets that keep coming back. First it was more solid, like a stress ball. This time it is more just fluid. She had a pocket the size of a small basketball in her stomach and fluid on one of her legs. The vet opened it up and released all of the fluid. She wrapped her up and has her on medicine to dry her up. We did blood work and ruled out Liver, Heart, and other organ problems. We think she may have been bitten by something, Snake or Spider but we can't find any marks from it.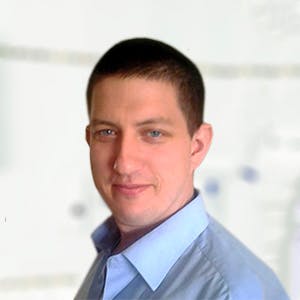 3320
Recommendations
Fluid accumulation in the body may be caused by liver failure, congestive heart failure, hypoproteinemia (low blood protein), tumours or poisoning. Bites from spiders or snakes are possible and don't always leave visible puncture wounds (especially spiders). It is possible that there is a problem with Rosie's lymphatic system causing localised swelling; again this may be due to heart failure, poisoning or tumours. Without personally examining Rosie, I am unable to offer any further insight in to her symptoms. Regards Dr Callum Turner DVM
other clinical signs. Regards Dr Callum Turner DVM
Add a comment to Rosie's experience
Was this experience helpful?
Maxx
Shih Tzu
5
0 found helpful
Hi. My dog Maxx has small liver as per ultrasound. his CBC is all normal except increase in WBC. Hi blood chem is mostly normal. although ultrasound showed small liver. his vet told us his prognosis is poor and that she doesnt know how long maxx will live. she said maxx has cancer. is there any way we could treat maxx and prolong his life?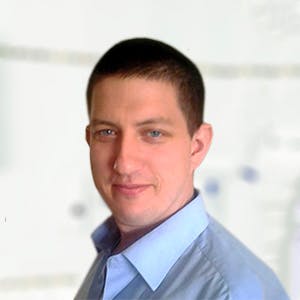 3320
Recommendations
In a case like Maxx's, it is difficult to advise a course of action because there are many variables involved, which values on the biochemistry are 'mostly normal', the location of the diagnosed cancer, the type of diagnosed cancer and the spread of cancer to local lymph nodes or other organs. If the level of red blood cells are normal and Maxx has jaundice, this would indicate that the liver isn't processing bilirubin. Having not examined Maxx or seen values of test results, it is difficult to give a suggestion, visiting another Veterinarian for a second opinion is an option. Regards Dr Callum Turner DVM
Add a comment to Maxx's experience
Was this experience helpful?
Maxx
Shih Tzu
5 Years
1 found helpful
Hi. My dog is a 5-year-old shih tzu. It has been almost a month since we noticed that he is drastically losing weight and his abdomen is getting bigger. Only last Sunday we had him checked. CBC result was normal as well as his blood chem. They performed ultrasound which showed no enlargement of organs or mass. However, his liver is remarkably small. Since they found no mass and based on my dog's symptoms, they diagnosed him with small extensive lymphoma and they can't say how long my dog will last because they said the cancer will eventually eat his body. I just want to ask is there any other test to confirm this diagnosis? I am still in denial and I still want my dog to stay. Thank you so much.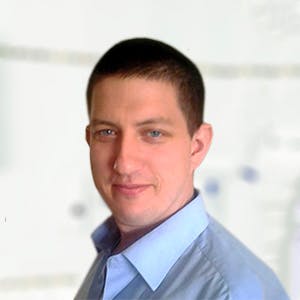 3320
Recommendations
Thank you for writing back with more information regarding Maxx's condition. The diagnostic method of choice in cases of lymphoma is to take a fine needle aspirate (simple procedure) or better a biopsy of an affected lymph node to send for Histopathology where they would be able to identify the type, number and shape of cells in the sample to give a diagnosis and may assist in the creation of a treatment plan. Regards Dr Callum Turner DVM
Add a comment to Maxx's experience
Was this experience helpful?
Susie
Dachshund
14 Years
1 found helpful
I rescue and about 2 years ago took in a mini dachshund I was told they had since she was a puppy and was at that point 7 years of age. Over time her health declined. After trips to the vet and emergency vet she is at least 14 years old and has congestive heart failure. Recently her stomach became very bloated. She's extremely thin even though she eats like there is no tomorrow. When I took her into the vet he kept her for the day to drain her stomach and sent her home with lasix. Since she's had her stomach drained she isn't the same dog. She used to act like a puppy in an old dogs body. Now I can't get her to eat, she's extremely weak, has black diarrhea, her body quivers and she sleeps all day. It's been 4 days since she's eaten. I took her back to the vet 2 days ago and they gave her a steroid shot and a B12 shot to help with her appetite. She still won't eat. I've gotten some chicken broth and baby food down her with a needless syringe. But it's not giving her enough nutrition. What else can I do to help her? Why is it after the fluid was drained she changed so dramatically?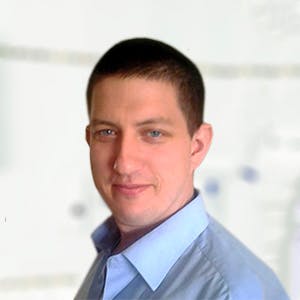 3320
Recommendations
I don't believe that the change in activity and appetite is due to the draining of the abdominal fluid but more likely due to a side effect of the Lasix (Furosemide); Lasix has numerous side effects (just like any other medication), these include vomiting, diarrhoea, seizures, increased water consumption, loss of appetite and lethargy. Try finding some more palatable food which is suitable with her heart condition which may encourage her to eat, your Veterinarian would be able to recommend some diets. Regards Dr Callum Turner DVM
Add a comment to Susie's experience
Was this experience helpful?
Rumour
Papillon
8 Years
-1 found helpful
Hi I am very worried about my 8 yr old Papillon, Rumour. About 2 weeks ago she bloated up like she was 6 weeks pregnant. We got her into the vet and he did an xray that showed her liver was enlarged. He said many things could cause this and just put her on SAMe and amino b-plex. He said in a few weeks to see how she is doing. She is quite lethargic, breathing is a bit laboured but not overly, and she coughs after drinking or eating but mainly with liquids. She has always been healthy, a good weight etc. I feel maybe an ultrasound and more tests should be done to see what the cause of the enlarged liver may be if possible. I am also unsure if she should be on any meds where she is just on supplements. Blood work was done and all was normal except her urea was just on the line for low end of normal, ALT and Lipa were just on the line for high end . What type of things could cause the liver enlargement and ascites but yet blood values are relatively normal. Her appetite is normal and drinking is normal. She is just not herself though and always looks sad. Thank you Carla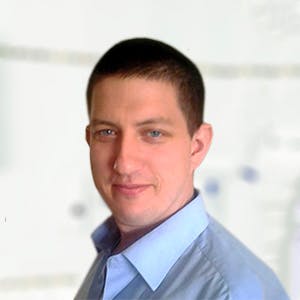 3320
Recommendations
Liver enlargement may be caused by many different conditions including infection, parasites, cancer, metabolic disease, cysts, toxins or blood occlusion in the liver. Given that Rumour has some confusing clinical signs, usually ALT is elevated with AST and Serum Lipase is elevated along with Serum Amylase; given this indication I would suggest checking Rumours pancreatic health since pancreatitis can cause Serum Lipase (as well as Amylase) to increase, but will also cause liver enlargement. A simple diagnostic test (Canine Pancreatic Lipase Immunoreactivity test) would show issues with the pancreas; other tests like ultrasound may not show any lesions and may not be diagnostically significant. Regards Dr Callum Turner DVM
Hi my dog is 17 yrs old she is deaf and last few weeks she have a white glaze in her eyes .. she have a lump on her side and she seems to have fluid in her belly .. she is a bit down I her self last 2 days . Do u know what could be wrong with her please ??
Add a comment to Rumour's experience
Was this experience helpful?
Ruby
Dalmatian
7 Years
-1 found helpful
My dog had been diagnosed with ascites and gastrointestinal lining inflammation over a month ago. The doctor put her on three medications, one for the inflammation, one that acted as a diuretic and one for her liver. Initially there was improvement and her considerably bloated up stomach came down in size. Recently there was a death in the family which I think might've affected Ruby as her condition worsened considerably. She is extremely uncomfortable, never sitting or lying down. She's unable to keep down anything we feed her, and that's only when she eats. It's rather worrisome and I'm hoping you could suggest our next step as well as a suitable diet. Ruby's doctor suggested continuous treatment of the diuretic but there seems to be little to no effect now. Please help.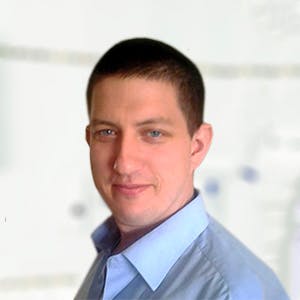 3320
Recommendations
Treatment options for ascites are limited and usually involve the treatment of the underlying condition. Low levels of albumins in the blood causes fluid to leave the blood vessels and accumulate in the body cavities (usually the abdomen). Diuretic treatment is important in the treatment of ascites as diuretics remove fluid from the body. Loss of loved ones can have an impact on a dogs behaviour and it is widely believed that dogs grieve, whether this is connected to a worsening of symptoms, I cannot say. It is important when choosing a diet for a patient with ascites that the diet is low in sodium; some cardiac diets by Hills and Royal Canin have low sodium as do some Purina ProPlan Select foods; speak to your Veterinarian about Ruby's suitability for these diets. Regards Dr Callum Turner DVM
Add a comment to Ruby's experience
Was this experience helpful?
Holly
Labrador Retriever
12 Years
-1 found helpful
Hello, we have gone to our hometown vet and an animal hospital and still have no answers. My dog, Holly, has been experiencing free fluid in her abdomen for going on 3 weeks now. They took x-rays, a CT scan, blood work, a urinary test, etc. The fluid is not identified and the vets said that they don't know what or where the fluid is coming from. The urine and urinary system was fine, stomach is working normally, heart is fine, blood work was fine, nothing in the CT scan as far as cancer nor tumors, (x-rays showed some white specks that they think could be small calsifications but they are not sure), no bacteria in anything. She is up, alert, active, and acting her normal self. Originally she is about 55lb but, 3 weeks ago, she was 51lb, and now she is about 68lb. She is taking the science diet digestive wet food: 2 tablespoons every 3 hours. Not sure what to do/think.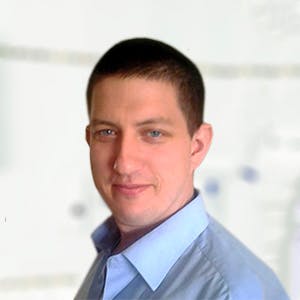 3320
Recommendations
Ascites (fluid in abdomen) is usually caused by liver disease, heart failure, kidney disease, peritonitis, poisoning, trauma, urinary bladder rupture or hypoproteinemia (low blood protein). Given that x-ray, CT, blood work and urinary tests are unremarkable; the only other thing I could suggest is to check specifically the proteins in the blood (if not done already during the blood tests) and to check total protein levels in the blood; low blood protein can cause the blood to loose fluid into body cavities and limbs. Regards Dr Callum Turner DVM
Add a comment to Holly's experience
Was this experience helpful?
Punkin
Bichon Frise
10 Years
0 found helpful
Punkin is 10 years old. He was diagnosed with SARDs at 9 in September 2015. During his work up, I was informed he had an audible heart murmur. He was diagnosed with atypical Cushings in April 2016 after numerous tests and a liver biopsy. He was also diagnosed with moderate mitral valve insufficiency in April 2016. He is responding to Cushings treatment. I am not sure what else we can do for his heart.
His weight has increased from 12.5 to 18.6 from July 2015 to September 2016. He consistently gains about half a pound every 3 months. I am very concerned about his weight gain. He snores when sleeping and dozing now. He grunts when he walks. I can tell he is uncomfortable. I understand that his heart condition will cause his cough but wonder how much fluid building in his abdomen because of the insufficiency. I was blaming his weight gain on his lover bc of his Cushings but he is responding positively to treatment. How can I decide if fluid removal would be beneficial? Is it due to his heart? As of May 2016, he was moderately MVD...with only the left side of his heart enlarged. He has been gaining belly weight for longer than that.
He wants to play...the soul is willing but the heart and blindness and belly are hindering him. I want to know how I can help. He is still a joy and is mostly happy. But I can tell he is uncomfortable.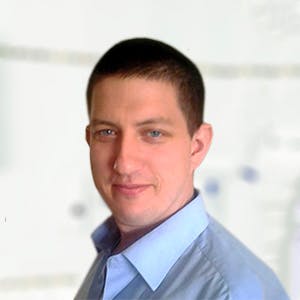 3320
Recommendations
Ascites (abdominal fluid) may be caused by a variety of different conditions including left-sided heart failure; once fluid starts to accumulate on the lungs, it will also start to accumulate in the abdomen as well as in other body tissues. Also, Cushing's Disease and liver failure can also lead to ascites. The weight of the fluid in the abdomen can make movement difficult for Punkin as well as restricting movement of the diaphragm leading to other breathing difficulties; removal of the abdominal fluid would relieve this discomfort temporarily and would make life more comfortable for Punkin. Since the cause of the ascites isn't being cured (due to the chronic nature), it would recur and would need to be drained on a regular basis. Regards Dr Callum Turner DVM
Add a comment to Punkin's experience
Was this experience helpful?
Nikki
6 Years
0 found helpful
Hello Doctor,
My dog Nikki is at the vet at the moment but she had been throwing up constantly yesterday (maybe 8 times) and 6 out of those 8 times it was undigested food. The vet said she had a lot of liquid in her abdomen and ran the necessary blood tests and xrays only to find out that her kidneys are fine and her livers are fine. He said it wasn't rat poison either. So we're waiting to get an ultrasound done to find out what is going on. My question is: what are the chances it may just be an infection and hopefully nothing too serious or anything requiring surgical procedures?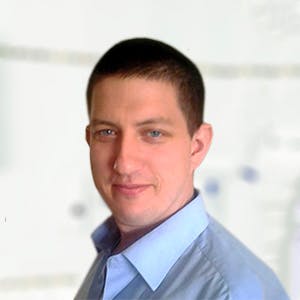 3320
Recommendations
The rapid shallow breathing would be caused by Nikki not being able to depress her diaphragm when inhaling due to the fluid in her abdomen. Usually fluid in the abdomen is caused by low blood protein, right-sided heart failure, peritonitis (possibly caused by infection), liver damage, leakage from the urinary tract, endocrine disorder (Cushing's Disease) or cancer. Treatment may involve a simple course of treatment or may require life-long medical management, without examining Nikki and seeing her test results I couldn't comment further. Regards Dr Callum Turner DVM
Add a comment to Nikki's experience
Was this experience helpful?
Pooh
Pomeranian
14 Years
-1 found helpful
My dog has congestive heart failure and was prescribed lasix, enalapril and vetmedin. He recently had his gallbladder removed but suffers from diarrhea eat time I give him lasix just recently. He has been admitted twice for IV fluids and the dosage has been lowered. Nothing helps but not giving it to him at all. Any advice or alternatives?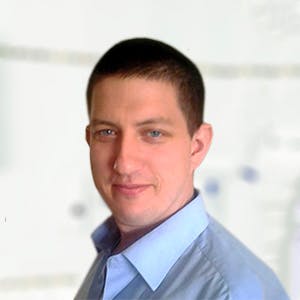 3320
Recommendations
There are a few different causes of heart failure in dogs; the main causes are weak myocardial muscle and leaky valves. All three medications which Pooh is currently receiving have diarrhoea has a side effect of treatment, diarrhoea causes loss of fluid (dehydration) which would require intravenous fluids to restore hydration. For other treatments, the other option is to explore other drugs within the same drug categories to find a balance of medication which has its therapeutic effect as well as balancing off the side effects. Dietary management with low sodium and with supplemented n-3 fatty acids has been shown to be beneficial. Regards Dr Callum Turner DVM
Add a comment to Pooh's experience
Was this experience helpful?
Ruby
Golden Retriever
4 Years
0 found helpful
Has Symptoms
Fluid filled peritoneal cavity
Release of blood with urine
Ascites
My dog has been diagnosed with Ascites. The doctor says she has liver dysfunction. Her appetite from the past month is very low. I've been giving her enough eggs everyday. I don't think she has ascites due to hypoproteinemia. I need your opinion on the line of treatment to be given to her. She also released blood with her urine yesterday.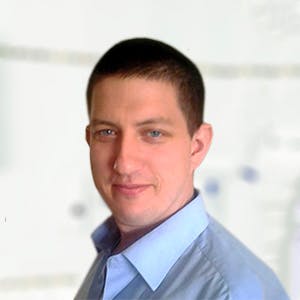 3320
Recommendations
The usual causes of ascites in dogs are due to liver disease, kidney disease, heart failure, urinary bladder rupture and tumours. Usually, your Veterinarian would perform blood tests with an emphasis on biochemistry to know the function of the liver and kidney's and would also know the amount of protein in the blood; analysis of the urine would also be a useful to check for protein losing nephropathy. The treatment and overall prognosis is dependent on the underlying cause, further investigation is needed if you wish to rule out or confirm certain diagnoses. Regards Dr Callum Turner DVM
Add a comment to Ruby's experience
Was this experience helpful?
rody
4 Months
4 found helpful
what is the treatment ido in my pupies that have acites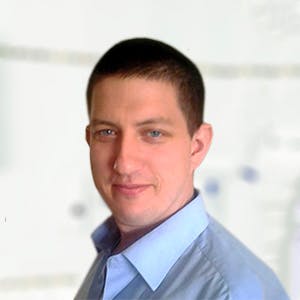 3320
Recommendations
To treat Ascites it is important to identify and treat the primary condition which is causing the accumulation of fluid in the abdomen. Ascites may be caused by liver disease, heart failure, low blood protein, ruptured urinary bladder, tumours and peritonitis. The first step in treatment is to treat the cause of the Ascites whilst draining the fluid from the abdomen. Your Veterinarian will take blood tests and may take a sample of abdominal fluid for examination to help determine the diagnosis. Regards Dr Callum Turner DVM
The only stmytoms he has is his belly and he does rest a lot but still eats well plays and no problem with the bathroom
What if young dog has fluid build up in chest cavity as well as abdomen?
i came to this page because my dog has mitral valve disease and at last cardio eval, was not diagnosed with congestive heart failure. He is status B2, heart is enlarged, "moderate," but he didn't show signs of CHF with color doppler and radiographs, and his resting/sleeping respiratory rate is consistently between 16-24, recently lower than 16. He is playful, normal behavior except that since his B2 status was explained to me, i've stopped exercising him, so i don't know if he would resist it, he's out of shape compared to how he was at the beginning of this year when i was still taking him for 1/2 walks and he ran a lot on those walks. I noticed a slight bulge in his lower abdomen when laying on his side, it was subtle, i'm always looking but i can't say if it's abnormal. He is a perfect weight, no extra fat. I was wondering if i could tap on his abdomen, would there a sound characteristic of fluid/ascites, while just sagging from age (he's 12) would not have that sound? I will be returning to the cardiologist but finances are a factor, and as long as he is stable, symptomatically, i must save my money for when it's not optional.
Add a comment to rody's experience
Was this experience helpful?
jack
Great Dane
8 Weeks
0 found helpful
Hi Turner,

As per your advice i consulted a vet doc he stated that jack is having the symptoms of DCM but now it is now unrinating very less only and also food intake is also reduced now it is having only 200 gms of food only, Is there any medical treatments to improve its life time cause doc said that it will come only for 6 months.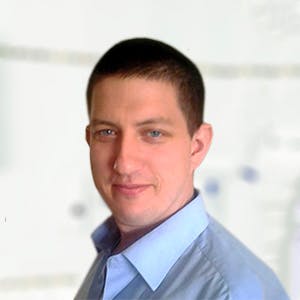 3320
Recommendations
When you wrote to me last time you had noted the symptom Yellow Eye's which had led me to indicate a visit to your Veterinarian to check liver and kidney function; are Jack's eye's not yellow? Dilated Cardiomyopathy is a progressive condition which cannot be reversed; it may however in certain cases be slowed down using various medications which help assist the health of the heart and surrounding blood vessels. Depending on the level of progression of the Dilated Cardiomyopathy, treatment options may differ and may be required in larger quantities. Regards Dr Callum Turner DVM
Add a comment to jack's experience
Was this experience helpful?
Boo
Maltese
16 Years
0 found helpful
Our Maltese dog ... 16 years old recently (a few days) started having a bloated abdomen. Our vet did a needle aspiration to pull out some fluid and it was tinged with blood. Our vet thinks this is the end for our Boo ... liver failure or cancer. He took some blood from the jugular to send to the lab ... electrolytes I think. What other blood tests should be ordered please? His appetite is very good.

Thank you.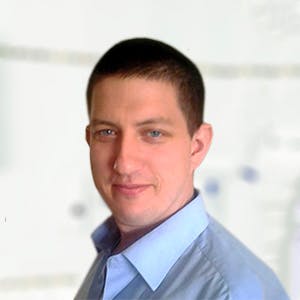 3320
Recommendations
I know that this is a stressful time and that you want to do everything to help Boo, but always keep in mind his age is good for a Maltese and some conditions at that age can only be managed and not cured. To diagnose liver disease, a check of liver enzymes would give an indication of liver health and an ultrasound or biopsy would help to diagnose any structural or histological changes. A check of the kidneys (urea, creatinine, BUN) would also give an indication of Boo's general internal health. Regards Dr Callum Turner DVM
dont listen to this wanna be vet lol only thing he says to every one is,,id need to evaluate his and cant give a diagnosis .....any other way...solution people...feed your pets a better diet...the dog foods now days lie...the crap isnt any good for your pets...look at it this way,,,if you wouldnt eat it,,dont expect your pet to...
Add a comment to Boo's experience
Was this experience helpful?
Jack
Great Dane
8 Years
1 found helpful
Hi Im prawin for past three days my jack stomach seems to be bloated its urination is decreased and his legs were swelled and suffering from loss of appetite kindly suggest some medical treatments.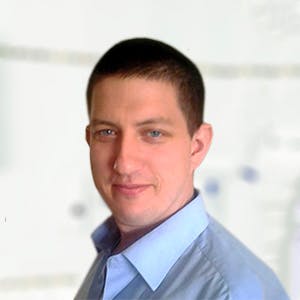 3320
Recommendations
I am concerned about Jacks yellow eyes. Yellowing of the eyes, mucous membrane and or skin is called jaundice which is caused by an increase in bilirubin in the blood stream. With the symptoms you describe, there are numerous conditions which may cause these signs. Jack needs to visit his Veterinarian immediately and to have blood counts and biochemistry (particularly to check liver function and the kidneys); fluid drainage and analysis from the abdomen may be required as well. I cannot prescribe any treatment without giving Jack a physical examination. Regards Dr Callum Turner DVM
Dear Doc,
my 16 year old dachshund has had swelling in his stomach today this morning he was fine but then he puked and that is when we noticed I have done research and saw that my dog might die we are very scared please give us the information we nee
Where do u get the bactin also my dog looks bloated she's drinking and eating we came home from dinner last night the back of my couch was soaked no smell she was also soaked underneath
bactrim and a water pill.....my dog was very big and belly was very tight..i gave him these two things by putting the pills in a piece of hotdog...just 3 days his belly went down and he is now active...this vet knows what to tell ou people,but instead he still pushes the vet bill on you guys....vets are so over rated thats its not even funny anymore. you have to think like if it was your kid being bloated. so sorry for your loss...but for everyone here looking and reading,,,the vets now days dont give a shit about your pets,,,its your wallet their after...when in this situation ,,,take a bactrim antibiotic,,,cut it in half,,then cut those two in hald,,,now u have 4 little pills....stick it in a hot dog,,and take a reg water pill and put that in there too. every day you will be able to see a diff in your pet.also the dog foods now days suck and the vets wont tell you that...they will suggest some type of feed that cost 50 to 80 bucks a bag....thats bs people....the dog foods have something in it that the dogs arent getting what they need and causeing this problem all over with many people and their pets....i saved my pet by doing research. common sense,,,and old meds i just had laying around.i also save my wallet to....only cost me a pack of hot dogs. bactrin and water pills...dont let the vets pray on you cause of the effection you have for your pets......
Add a comment to Jack's experience
Was this experience helpful?
Dada
Golden Retriever
3 Years
0 found helpful
Hello Doc,
My doggy is suffering from abdominal bloat up. I did lot of research and taken him to many local VETS. they told his abdomen is filled with water and under observation till Sunday if still continue to be same they will want to go for treatment. He was all healthy last 15 days I see him lazy last 1 week his abdomen is bloated up. I beg to please provide me a solution. Where ever I am reading it says we cant guarantee his life 100%. It can cause liver damage, right heart failure, Cancer. I want him at any cost what should i do that I can save him 100%. As its started recently I am sure we can do something. Please doc you are my GOD now you are my savior . I may be sounding stupid and over emotional but I am its not my pet I have seen him as my BROTHER. He is just 3 years old. Please help me DOC. PLEASE!!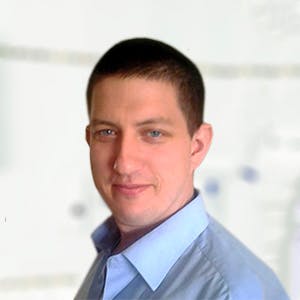 3320
Recommendations
Thank you for your question. Fluid in the abdomen (or ascites) is a symptom of another disease process; usually liver failure, kidney failure, heart failure, hypoproteinemia or a tumour are the primary disease processes. Without examining Dada and having blood, biochemistry results and analysis of the abdominal fluid and urine (and possibly an x-ray to check for tumours in the abdomen) I am unable to diagnose Dada. However, if any of the diagnostic tests haven't already been carried out, I would ask your Veterinarian about them. Regards Dr Callum Turner DVM
My dog is 11yrs old and is a puggle. She has never had any health issues until the last two months when we took her in due to abdominal distention. She got treated for infection in her anal sacs as well and the fluid they sampled from her belly was clear and looked like water. She had protein loss, so she was treated with antibiotic for 6 wks and put on prescription diet. Levels have all improved, distention went down as well. She had ultrasound too and she had all 3 linings of her intestional and abd wall. Now, after almost a month of finishing antibiotics, her belly looks distended again. Any idea what would cause the reoccurrence??
Hi Leaannefiene, my 4 yr old dog is having the same problems. Was anything found for your dog?
Hi, I'm only 16 and my dog has this with the fluid buildup of the fluid and he did get the temporary fix of draining the fluid but the vets day it's not from his liver or heart and that everything seems to be normal with him and that they can't find the reason why this is happening. We spent over $400.00 on it already and it's starting to build up again and the medication and food they gave us has worn off him and not working. We aren't sure what to do and we are scared. He's not an old dog, and we want to have him forever but no one seems to have the answers and the vets here aren't being any help to us. I really need to know how to help him and get him treated. And also, all if the sudden, when we let him outside to go to the bathroom, he tries to eat his poop and we have to stop him. Why is that? But if there is any way that you know that may help him, please please get back to me. We don't know what else to do.
Hello. Marley is almost 4 years old. A few months ago she was leaking urine, drinking a lot of water and very lethargic. Testing showed that her kidneys were not functioning properly. After a round of antibiotics she was back to her normal self. She has Lyme disease so we started her in doxy, but she kept throwing it up so we stopped. Then she started retaining fluid in her abdomen and hind leg. Her appetite, thirst and energy level seemed normal but she lost a lot of weight. Testing showed that her kidneys were much better than before but her albumin was dangerously low, thus the fluid retention. One day into starting antibiotics, prednisone and a blood pressure medication the fluid was absorbed- she looked normal - but still thin. Yesterday the fluid in her abdomen is back. Her vet is at a loss and we can't see spending thousands to figure it out through invasive testing. Any idea? Thank you!!
Add a comment to Dada's experience
Was this experience helpful?
Eris
American Bulldog
3
-1 found helpful
Hi! My dog has Congestive Heart Failure as a result from having Sub Aortic Stenosis. She has been doing great, we have her on medications that seem to be making her comfortable (feurosimide, enalapril, atenolol) She does have ascites and we're about to have it drained for the second time for her comfort. My concern is that she has lost a lot of weight. I know she has probably reached the stage in her life where her body is going to start shutting down and not processing the proper amount of nutrients for food.. she eats a regular amount, she doesn't vomit or diarrhea and has regular bowel movements. She's also very energetic and happy, aside from the occasional shortness in breath after using the stairs in the morning. Is there any way of prolonging this stage in life? Any kind of supplement, protein enhancer or anything that may help her keep a little bit of weight on for a bit longer? I'd hate to see her so energetic and full of life essentially starve to death when she's carrying on business as usual.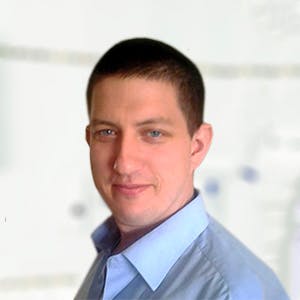 3320
Recommendations
It can be difficult to maintain healthy body weight on a dog when suffering from a chronic condition, there are many different supplements and weight gain products that maybe found at your Veterinarian's Office or Pet Store; due to the number of products and the different brands available in different locations it would be best to speak with your Veterinarian to determine an appropriate diet or supplement to help Eris which takes into account any liver or kidney issues she may have. Regards Dr Callum Turner DVM
Add a comment to Eris's experience
Was this experience helpful?
Chloe
Standard Poodle
12 Years
0 found helpful
Hi there. I rushed Chloe to emergency last night. She was suffering from bloat - her first time she's had it - and the vets removed 2 litres of liquid from her stomach. The liquid was frothy and watery. Five days prior to last night, she was recovering from a severe gastric inflammation and was hospitalized with fluids for two days. She seemed like she was recovering nicely, but eating very little until yesterday. Yesterday she ate a good dinner of wet food and three hours later was suffering from bloat. I've had her tummy tacked (gastropexy) years ago so thankfully it didn't go into torsion. My ER vet is concerned that there is an underlying cause to the bloat, perhaps a tumor. We're getting an ultrasound on her abdomen this week. What are your thoughts?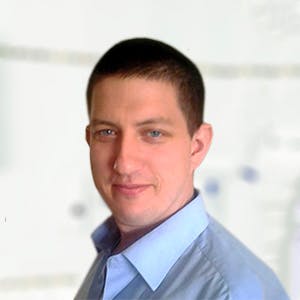 3320
Recommendations
Bloat (or gastric dilatation and volvulus) is a serious life threatening medical condition with a high mortality rate. Usually bloat is caused by a dog (certain breeds – including standard poodle - are more prone to bloat than others) eating a large meal followed by excessive exercise; filling of the stomach with fluid is an uncommon condition with fluid normally accumulating in the abdominal cavity or lungs in many different conditions. Since Chloe already had gastropexy done, would have meant that gastric decompression would have been easily carried out. As for a cause of fluid accumulation in Chloe's case, I can only think of gastritis and tumours as being two potential causes; x-rays, ultrasound and blood tests would be informative tests to help determine a diagnosis. Regards Dr Callum Turner DVM
Add a comment to Chloe's experience
Was this experience helpful?
Doberman Pinscher
7 Years
I took my Dobi into the ER after she became bloated and was having trouble going to the bathroom. They immediately checked her for bloat which came back as a no and then they did blood tests, x-rays, and ultrasounds. Everything came back normal for her blood tests, they checked her heart and everything was functioning great they said but they found a mass in her abdomen. When they went in during surgery they found surgical gauze that was left in her after her spay 6 years ago. They said that her intestines were inflamed and that they were a little scarred but no major damage amd that it would take a while but that the fluid being produced would take some months to go away due to how long the situation had been going on. I'm worried still though and don't know how long is too long. I keep getting told it will get better but Its been nearly 2 months and I just made them drain some of the fluid because of how full she was. They got 6 liters off of her which and it's been 1 week and a majority of it is already back.
Easy
Cane Corso
I need help my 3 month old puppy is having kidney failure his cre are 7.3 he is having fluid leaking into his stomache should I continue to give him saline solution no he is not eating or drinking on his own yet the doc can not figure out what wrong yet he has sugar in urine and not in his blood his phosphates are low he just started urnating and he his doing lots of it
Cookie
Yorkshire Terrier
7 Years
Hello, My dog is 7 years old and he is a Yorkshire terrier, we took him to the vet and was told that they can't find what's causing the fluid. He is under medication for life and on a strict diet. Do I have to take him to the vet everyone once in a while to get some of the fluid out? And btw everything is fine with him he's acting normal and no symptoms are shown besides his bloated stomach. Thank you
Jada
Pitbull
11 Years
Our 11yr old pit bull has fluid build up in her abdomen. We took her to our vet who did X-rays and then an ultrasound with fluid draining from abdomen, and around the heart. $1700 later. They told us enjoy our time with her she has a tumor at the bass of her heart. Is there really no hope for her?
Yuna
Labrador Retriever
3 Years
My dog was diagnosed with a kidney problem and shows ascites as a symptom. She's 3 years old and was advised to take furosemide. Her amount of pee has increased but we're not seeing any improvement in terms of her belly size. She's been on medication for 2 weeks and the vet increased her dosage this past weekend. How soon before furosemide helps with her condition. She has become more lethargic in the past few days, her appetite has not waned though.
Fiona
Papillon
12 Years
My 12 year old papillon was diagnosed with fluid in her abdomen. After doing an ultrasound & x-rays, there was nothing found but yet she still has the fluid. Had a bladder infection which was cleared up with antibiotics & is currently on metronitrazole & antibiotics. Also a bland diet, but past 2 days doesn't want to eat much. Vet wants to put her on steroids. What can be the problem?