What is Hyphema?
These sudden types of hyphema may be caused by many things such as glaucoma, retinal tears, or uveitis. There are several different ways this disorder may present itself such as tiny blood clots in the eye, a redness of the entire eye, or several layers of recurrent hyphema which shows as purple and bright red areas. Hyphema may be just an annoyance or a severe debilitating condition, depending on the cause and severity. Some of the secondary complications are adhesions, permanent blurred vision, and blindness.
Even if your dog's eye is only a little bit red and does not seem to be painful or affecting vision, it could be a sign of an underlying disorder. For example, your pet may have high blood pressure or a clotting disease such as Von Willebrand's Disease, hemophilia, or thrombocytopenia. If your dog has blood or discoloration in the eye, you should see a veterinary professional as soon as possible to prevent serious complications.
Hyphema is a hemorrhage in the eye between the cornea and the iris that causes the area to fill with blood. This condition usually occurs because of an injury but may happen spontaneously.
Book First Walk Free!
Symptoms of Hyphema in Dogs
The symptoms of hyphema are varied, depending on the cause. However, some of the most common are:
Redness in the eye
Cloudiness of the eye
Pool of blood in the iris or cornea
Squinting
Eye pain
Keeping eye closed
Vision loss (bumping into objects)
Types
Traumatic hyphema is a condition caused by an injury to the head or eye
Secondary hyphema may be caused by many different diseases and disorders
Causes of Hyphema in Dogs
Trauma
Uveitis (inflammation of the eye)
Intraocular neoplasia (tumor)
Retinal detachments or tears
Systemic hypertension (high blood pressure)
Coagulation factor abnormalities
Platelet disorders such as leukemia, anemia, lymphoma, and blood loss.
Hyperviscosity
Congenital ocular anomalies
Anterior segment neovascularization
Glaucoma
Diagnosis of Hyphema in Dogs
It is important to have your pet checked out by your veterinarian as soon as possible if you suspect hyphema because it could be a sign of a secondary condition that may be serious. In fact, it may be an early symptom of an illness that could be life threatening, so it is best to get it checked out. The veterinarian will need to discuss your dog's medical history and recent vaccination records. Be sure to let the veterinarian know if you have given your pet any medication or supplements of late because some products can mimic or mask symptoms and affect the treatment plan.
A comprehensive physical examination will be done including reflexes, pupil reaction time, mucous membrane color, blood pressure, respirations, and breath sounds. In addition, the veterinarian will do a detailed optical assessment and run some diagnostic tests. Some of these tests include a fluorescein stain test, tonometry, ocular ultrasound, Schirmer tear testing, cytology, x-rays, and slit lamp examination. Laboratory tests needed include a urinalysis, fungal and bacterial cultures, and additional blood marker evaluation to investigate secondary causes.
Treatment of Hyphema in Dogs
The treatment depends on what is causing the hyphema and how severe it is. For example, if your dog had an eye injury and there are no other complications, there may be no need to treat the eye because it will go away on its own. For other causes of hyphema, the underlying problem has to be treated.
Ulceration
Treatment usually includes antibiotic drops, topical atropine, and oral non-steroidal anti-inflammatory drugs (NSAIDS). If there is an underlying cause of the ulceration, this will need to be treated as well.
Glaucoma
To treat glaucoma, prostaglandin, mannitol, and carbonic anhydrase inhibitor may be prescribed. Surgical options include laser cyclophotocoagulation, anterior shunts, evisceration, or enucleation.
Uveitis
Topical atropine, prednisone drops, NSAIDs, or systemic steroid cream may be used.
Intraocular Neoplasia (tumor)
In this case, the tumor will need to be removed, which sometimes includes evisceration of the eye as well. Other treatments, such as chemotherapy or radiation, may be used in some situations.
Systemic Hypertension
If your dog is found to have high blood pressure, beta blockers or ACE inhibitors may be prescribed. The veterinarian will also want to look into the cause of the hypertension.
Other Causes
Other causes of hyphema will require further examination and possibly a visit to a specialist. Your veterinarian will refer you to who you need to see.
Recovery of Hyphema in Dogs
After treatment, you may need to keep your pet in a crate or a small room to prevent accidents. Exercise will be limited; each case will be individually assessed as to return to normal activity. In some instances, eye drops or medicated ointment will be required on a daily basis during the recovery period or longer. Return for follow up must always be adhered to, per the veterinary team's recommendations.
Hyphema Questions and Advice from Veterinary Professionals
Spurrier
cockapoo
12 Years
0 found helpful
12 year old cockapoo with glaucoma.
Our 12 year old dog has been diagnosed with glaucoma in both eyes.
When he had cateraks we spoke to vet and because he had another issue with his retina possibly detaching she said that it was a high risk that even if we got cateraks surgery he would lose sight within months due to rentinal displacement.
A few days ago our dogs eye was all red. Looks like blood in his eye
I assume his retina detached
He is acting fine for the most part. Playing and eating.
Not avoiding our young boys
I am getting him into the opthamologist ASAP
Assume his eye will need to be removed?
The pressure doesn't seem to be high based on the way he is acting though.
What do they do for retinal displacement t when the dog has glaucoma?
Add a comment to Spurrier's experience
Was this experience helpful?
Junior
Cockapoo
5 Years
0 found helpful
my dog went to the groomers and he came back with "Hyphema" the groomers claim that it was because of stress; I have researched it and there is no where that it says its "stressed"induced. He is more subdue, and is defensive when we go touch him.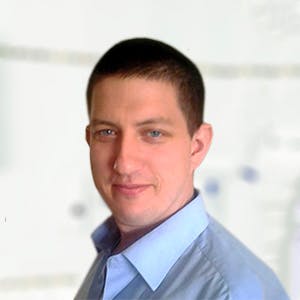 3318
Recommendations
Hyphema is hemorrhaging of blood behind the cornea and may be attributable to many causes including trauma, uveitis (inflammation of iris), glaucoma, clotting disorders, increased blood pressure among other causes. I do not want to use the word trauma because I wasn't there, but the symptom coupled with behaviour would be indicative of that. Regards Dr Callum Turner DVM
Add a comment to Junior's experience
Was this experience helpful?
Shelby
Chihuahua
7 Years
1 found helpful
My 7 year old chihuahua has had poor vision since I rescued her when she was a puppy. Her right eye has cataracts for the last couple of years. Recently (past 2 weeks) her left eye has taken on a red color and it sounds like Hyphema from everything I have read online. Other than the limited vision issue, she seems totally fine. Eating, playing, snuggling, going on walks, etc. Shows zero signs of pain. If she appeared to be in any pain, we would have already taken her to the vet. Any thoughts? Thank you so much.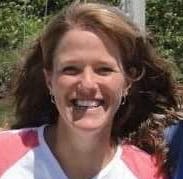 1608
Recommendations
Thank you for your email. If Shelby has blood in the chamber of her eye, she will need medical treatment, as she is at risk of glaucoma without resolution of that condition. it would be best to have her seen by a veterinarian. I hope that all goes well for her.
Thank you for your help. I will have her eye looked at and hope for the best. I appreciate your quick response.
Add a comment to Shelby's experience
Was this experience helpful?
Rajah
Siberian Husky
6 Years
0 found helpful
My dog last week began to show signs of Hyphema in her left eye. Over that weekend it began to worsen. I brought her to the vet a few days after she first started showing signs and her blood work came back great except positive for Lyme and her Auto-immune was low. My vet diagnosed her with 80mg Prednisone and 100mg Doxycycline daily for 2 weeks. She shows no signs of pain or discomfort but I can't tell if her eyes are healing and what this may be cause by.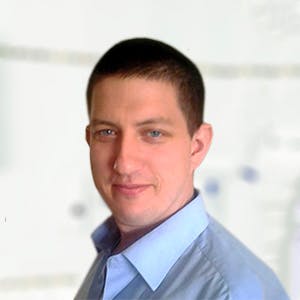 3318
Recommendations
Uveitis (inflammation of the iris, ciliary body and choroid) is a symptom of Lyme Disease and other tick borne diseases, with uveitis there may be some bleeding in some cases but I cannot say for sure if it is related. Continue with the prescribed treatment and follow up with your Veterinarian if there is no improvement. Regards Dr Callum Turner DVM
Add a comment to Rajah's experience
Was this experience helpful?
Kimmie
Shih Tzu
10 Years
0 found helpful
Has Symptoms
Blue fog, cant open her eye,
About 2 weeks ago i noticed my dogs eye had a blue fog to it. I took her to the vet that same night. They prescribed antibiotics and eye ointment. A week later she was doing much better and i took her to her primary vet and they suggested i lower the amount of times i give her the medication. Now its back! She cant open her eye and the blue fog is back! What is wrong with her? What can i do? I cant afford to take her to the vet every week and im worried about my dog!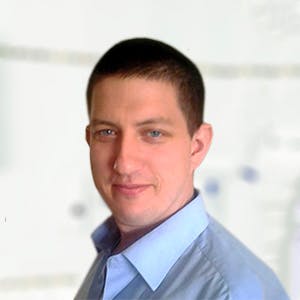 3318
Recommendations
There are a few different causes for a blue haze in the eyes, some are serious and other are not; these causes include nuclear sclerosis, corneal dystrophy, cataracts, uveitis, glaucoma among others. You should continue with the drops as directed, but call your Veterinarian to say that the blue haze has returned so that they can recommend a different dosage or course of treatment. Regards Dr Callum Turner DVM
Add a comment to Kimmie's experience
Was this experience helpful?
Bean
Chihuahua
4 Years
0 found helpful
We noticed our Chihuahua Bean has blood pooling under his eyelid. He's four years old. In perfect health other than the eye. No preexisting conditions. Yesterday he tried jumping on the couch but missed and hit is face off the glass coffee table. The glass didn't break.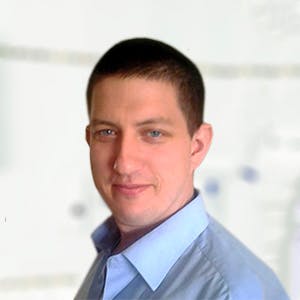 3318
Recommendations
It is possible that the presence of blood is just due to a ruptured capillary, you should monitor the eye for any changes and for the blood to disappear. But any trauma to the head should be checked by your Veterinarian to be on the safe side. Regards Dr Callum Turner DVM
Add a comment to Bean's experience
Was this experience helpful?
Alaska
Boarder collie mix
5 Months
0 found helpful
My dog ran full speed into a screen door. She didn't seem to care too much and bounced right back up.

The next day I noticed that one side of here eye was blood colored. automatically checked to see if she had any vision or reflex issues, which she didnt.

I have had hyphema before as well. Should I just wait it out like like I did, with little strain or activity?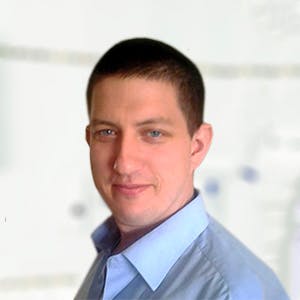 3318
Recommendations
Any traumatic injury to the head should be checked by a Veterinarian, but many times hyphema from these types of injuries will self resolve; however without examining Alaska I cannot say for certain and I would recommend seeing a Veterinarian to be on the safe side especially if you have any doubts. Regards Dr Callum Turner DVM
Add a comment to Alaska's experience
Was this experience helpful?
Xena
Razorback Pitbull
2 Years
0 found helpful
Has Symptoms
Dark redness in pupil and iris
Our 2 1/2 year old Pitbull woke up several days ago with her iris and pupil blood red. She got in to a fight with a cat about 2 months where the cat scratched her eye, but she was only in pain for one day. Several weeks ago she had pink eye, but that cleared up within a few days. She does not seem to be in any pain, but has shown signs of significant vision loss in that eye. After doing my own research, I believe she has hyphema, but am not 100% sure. What is your professional opinion and what steps should we be taking to help her?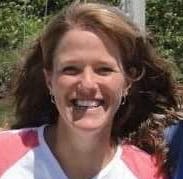 1608
Recommendations
Thank you for your email. WIthout examining Xena and looking at her eye, I cannot give my professional opinion on what might be going on with her eye. It could be an infection, trauma, or systemic disease causing that change. It would be best to have her seen by a veterinarian, as they can examine her eye, determine what might be going on, and recommend appropriate medications. If she does have hyphema, it needs to be treated fairly aggressively, as she is at risk of developing glaucoma. I hope that everything goes well for her.
Add a comment to Xena's experience
Was this experience helpful?
snowy
Labrador Retriever
6 Years
0 found helpful
I have a six year old lab who use to be really active and loved running and playing fetch.
About four weeks back he was hurt in his right eye while playing ball. Two days after that he started bumping into things after which, we rushed him to a nearest vet where he was diagnosed with corneal opacity and was treated for the same for next three weeks but during this time his condition continued to worsen since by now his eyes started to appear first marble like and then red, also now he didn't want to move at all and preferred to sleep al the time.

After that we changed the vet, where we were told that he's got Hyphema and was prescribed Xalacom and further asked to get his blood test, urine culture, head X-ray, CT scan and stomach and chest ultrasound done. Which we did and found out that he had tic fever, enlarged liver, 5.5 HB and platelet count at 61k. Upon further questioning by the vet we realised our pet had been on the slump side of his energy levels since many months before he got injured, though his food intake had not been yet affected. Further we were told that he had a dormant Tic virus in his blood and because of the trauma of eye injury it may have triggered haemorrhaging in his eyes.

As of now we are giving him medication for tic fever and to boost liver besides supplements to improve his HB. His platelet count has come up 260K and he is 30% back to his active self. He is due for next round of blood test and LPT in another ten days when we'll know the state of Tic fever and his liver.

But as of now the major concern for us remains his eyes since he still hasn't recovered his vision back. The CT scan report stated- 'No intracranial lesion seen. Note is made of hyperattenuating areas in the posterior chamber of both eyes(? Retinal detachment)'. The vet has asked us to continue with Xalocom eye drop and also start with Genteal eye drop for as many months as possible.

Please advise if there is any other course of treatment for his eyes to recover complete or partial vision And if not then how long before we can expect results with the on going treatment.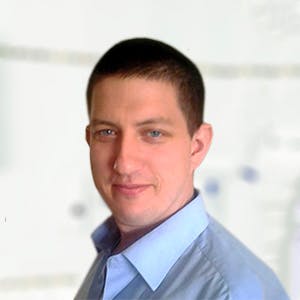 3318
Recommendations
Eye injuries can be unpredictable and many problems may occur secondary to a primary condition. Injuries to the eye may result in retinal detachment, lens luxation, glaucoma among other problems which would need to be assessed regularly with an examination; it is encouraging to see platelet counts increase and for Snowy to be improving, however I cannot give you any assurances that Snowy will regain his sight especially as I haven't examined him. Long-term vision loss may becomes permanent depending on the underlying primary cause regardless of whether a CT scan is clear; I would advise you speak with an Ophthalmologist for a better evaluation. Regards Dr Callum Turner DVM
Thank you, will refer to an ophthalmologist.
Add a comment to snowy's experience
Was this experience helpful?
Snoopy
Poodle
5 Months
0 found helpful
Has Symptoms
Bright red blood shot eyes
I took my dog (a 5 month old Royal Poodle) to the groomers and 5 minutes later she calls saying I need to pick him up. When I arrive she recommends I leave him with her for 3 days for training, when I return in three days my puppy had bright red blood shot eyes. Both eyes, no discharge, no crying, scratching or itching.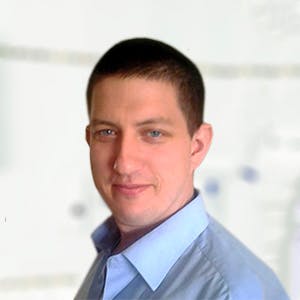 3318
Recommendations
There are various causes for bloodshot eye in dogs which may include infections, allergies, irritation from chemical cleaning products, trauma, foreign objects among many other causes. You should flush the eyes out with sterile saline and apply an ophthalmic antibiotic ointment to the eyes to be on the safe side; if there is no improvement over the next day or so you should visit your Veterinarian for an examination. Regards Dr Callum Turner DVM
Add a comment to Snoopy's experience
Was this experience helpful?
Kane
Bichon Frise
2 Years
-1 found helpful
My Bichon had a Retrobulbar Hemorrhage 4 weeks ago. He healed well with no obvious complications other than loss of vision in that eye. Now he shows signs of hypema. Since he already lost vision in that eye and appears to not be bothered by it, is this an emergency or can I just watch it?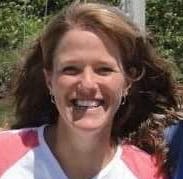 1608
Recommendations
Thank you for your email. Hyphema is a condition that does require attention - the blood in the chamber of the eye can lead to glaucoma, and needs to be treated. Regardless of vision, you want to maintain comfort. Your veterinarian can prescribe medications to help keep that eye healthy and prevent any unwanted effects.
Add a comment to Kane's experience
Was this experience helpful?
Bogey
Boston Terrier
1 Year
0 found helpful
My 1 yr old Boston Terrier was staying at the 'Bed & Breakfast' at his vet. When we dropped him off, the vet techs came out and put him on a slip lead, which he didn't like. My husband and I didn't feel right about leaving him there so we picked him up after spending 2 nights there. When we picked him up, his eyes show what I now know is called hyphema. I'm worried because the ER vet said my dog wouldn't allow them to check his eye pressure. I'm so worried about his eyesight. Shouldn't they have sedated him? What if he has torn retinas. Then they tell me the hyphema could have resulted from strangulation with the slip lead. In reality, we don't know how severe it is because they didn't test him.But, it appears really bad.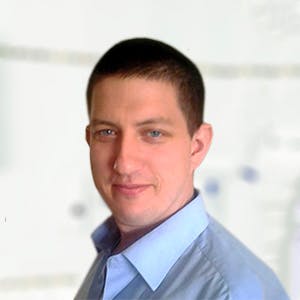 3318
Recommendations
Hyphema may be something simple or something complex and without a thorough examination of the eye including with an ophthalmoscope and tonopen it is difficult to determine the severity of any injury; choke chains are not something I agree with as they can cause severe injury especially if used badly. Sedation is not always an ideal solution since we like patients to be as 'normal' as possible during an examination so that we don't pass over a symptom. Regards Dr Callum Turner DVM
Add a comment to Bogey's experience
Was this experience helpful?
Puppy
Labrador Retriever
7 Weeks
0 found helpful
A day ago my 7 week old lab puppy fell from a very tall place onto the floor. He didn't have any obvious injuries, he was only very scared and agitated. He's back to his normal self, eating and chasing balls. He doesn't whine about anything and nothing seems to be hurting him. I noticed the white of his eyes are a subtle shade of red in the white of his eyes though, he seems to see just fine I'm only concerned that the trauma may have caused something serious. He doesn't scratch at his eyes, he does shake his head a lot, vigorously. Please help. Many thanks.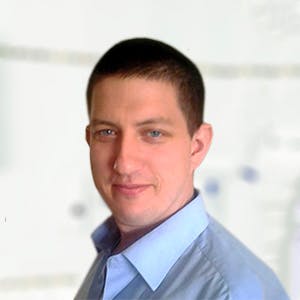 3318
Recommendations
Any traumatic injury should be seen by your Veterinarian as brain injury may be delayed with symptoms presenting after days or weeks; without examining him I cannot say whether or not he is alright, the eyes may be just a sign of something more serious. You should keep a close eye on him but visit your Veterinarian for a full examination to be on the safe side. Regards Dr Callum Turner DVM
Add a comment to Puppy's experience
Was this experience helpful?