What is Irregular Heartbeat?
Irregular heartbeat is not uncommon in dogs and may not be a serious health problem, but should be checked out by your veterinarian. Dogs hearts are similar to humans in that their heartbeat increases with exertion and decreases during rest. What you feel as a rapid heart rate in your dog may actually be a normal heart rate because their heart beats much faster than your own. It may be hard to detect in your dog and is most often found during a routine examination. If you suspect your dog has an irregular heartbeat, you should take him to your veterinarian right away, as this can be a sign of a serious disorder.
Irregular heartbeat, or arrhythmia, is an abnormal electrical activity pattern in the muscle of the heart. Any type of disturbance or variance of a normal heart rate or rhythm in dogs is considered canine arrhythmia.
Book First Walk Free!
Symptoms of Irregular Heartbeat in Dogs
Fast heartbeat
Slow heartbeat
Fainting
Breathing trouble
Coughing
Fatigue
Dizziness
Weakness
Types
Sinus arrhythmia
Atrial fibrillation
Atrioventricular block
Ventricular tachycardia
Premature beats
Causes of Irregular Heartbeat in Dogs
Although any age, sex, and breed of dog can have an irregular heartbeat, some breeds are more susceptible to certain types of arrhythmia. In a number of cases, irregular heartbeat is caused by a hidden disorder like abnormal electrolytes, systemic disease, heart disease, injuries, or infection.
Sinus arrhythmia – Short-muzzled dogs, such as Bulldogs, Pug, and Pekingese are more commonly affected due to their difficulty breathing
Atrial fibrillation – Giant breed dogs, like Saint Bernards, Great Danes, and German Shepherds are more susceptible to this type of arrhythmia
Atrioventricular block – Can sometimes be caused by a congenital disorder or an underlying disorder
Ventricular tachycardia – More common in Boxers and Doberman Pinschers
Premature beats – Heart disease, abnormal electrolytes, and systemic disorders can cause premature beats
Diagnosis of Irregular Heartbeat in Dogs
Your veterinarian will do a complete physical examination, listen to your dog's heart, and check other vitals. It is important to give the veterinarian as much information as you have about what brought you to the clinic, when the symptoms started, and how often you have witnessed these symptoms. He will also need to know if the problem has been getting worse.
Several lab tests will need to be done to determine the amounts of potassium, urea, sodium, magnesium, phosphorus, chloride, creatinine, and calcium. The veterinarian technician will take a blood and urine sample to check:
CBC
Blood chemistry panel
Blood gases
Urinalysis
Electrolytes
The veterinarian will also do some other tests that are necessary to diagnose your dog's irregular heartbeat, such as:
Head and chest radiographs will be taken to look for abnormalities
An ECG (electrocardiogram) can show any abnormal premature contractions or accelerated/decelerated heart rate
Atropine response test to find the true cause of the irregular heartbeat
Your dog's veterinarian may not be able to get conclusive results if the heartbeat irregularity is not present at the time of your visit. If this happens, he will send your dog home with a Holter monitor to obtain a record of your dog's heartbeat for 24 hours. A Holter monitor is a portable ECG machine that is attached to electrodes and wrapped with a bandage to continuously read your dog's heartbeat. The veterinarian or a cardiology technician will review the results the next day to check the results and decide on the best treatment plan.
Treatment of Irregular Heartbeat in Dogs
Your veterinarian may decide to hospitalize your dog in the case of acute respiratory distress. Oxygen and IV fluids will be given to help stabilize his breathing. Additionally, medications will be given in the case of any of these chronic conditions:
Sinus arrhythmia is usually treated with medication such as Atropine or Mexiletine
Atrial fibrillation is regulated by Digoxin and possibly extended-release Diltiazem
Atrioventricular block can be treated by Theophylline or Propantheline. The veterinarian may decide a pacemaker should be surgically placed if necessary. If the irregular heartbeat is caused by an underlying disorder, treatment will be given accordingly
Ventricular tachycardia may be treated with antiarrhythmic therapy in breeds predisposed to this condition. Lidocaine, Sotalol and Mexiletine are sometimes given if your dog is in acute VT
Premature beat is medicated with Mexiletine or Sotalol
Recovery of Irregular Heartbeat in Dogs
Your dog's prognosis depends on the reason for the irregular heartbeat. If your dog's irregular heartbeat is not considered a threat to his health, the veterinarian will just have you bring him back for regular check-ups.
In the case of any of the above ailments, the prognosis is good as long as it is caught and treated early enough. Medication and frequent check-ups with your veterinarian will be be continued indefinitely.
Irregular Heartbeat Questions and Advice from Veterinary Professionals
Clover
Cavapoo
12 Months
0 found helpful
My 1 year old cavoodle Clover has just been diagnosed with a minor sinus arrhythmia. There is no change in her eating or toilet routines. The only change is she gets puffed out easy during playtime and lays down with her tongue out panting heavy (or panting not so heavy, depending on the play). She, however, even if puffed out, still wants to run around and keep playing. Vet offered for me to go to the cardiologist for peace of mind but said there wasn't anything i needed to really worry about. My question, should I be vigilant in monitoring her play and ensuring she doesnt get puffed out? This came on quite suddenly about 5 days after her 1st Birthday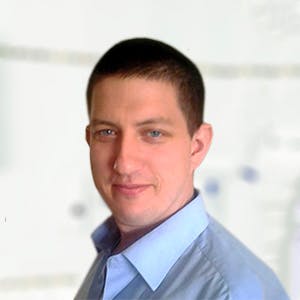 3320
Recommendations
You should be mindful of her exercise intolerance and ensure that she doesn't get too excited or over stress herself during playtime; a visit to a Cardiologist would be advisable just for an examination to be on the safe side to ensure all bases are covered. It can be difficult to keep a dog from tiring themselves in these situations. Regards Dr Callum Turner DVM
Add a comment to Clover's experience
Was this experience helpful?
Buster
Boxer
3 Years
0 found helpful
Has Symptoms
Fainting three times in the week of
Fainting. Three times in a week.
What advice would be given after diagnosis of irregular heart beat? ECG was advised but taking 4 to 5 days.... should there have been any other advice or medication/tests done on the day of diagnosis before being allowed to take him home?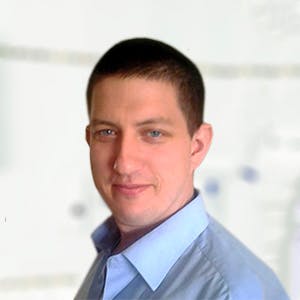 3320
Recommendations
Irregular heartbeat is a vague diagnosis, there are different types of arrhythmias; however an ECG would be a useful diagnostic tool to determine the specific type of arrhythmia before any treatment or management is attempted. Echocardiography is also a useful tool to check heart structure and function which may aid in a diagnosis. For the time being, until an ECG can be carried out you should keep a close eye on Buster and ensure that he is kept calm. Regards Dr Callum Turner DVM
Add a comment to Buster's experience
Was this experience helpful?
Mo
Boxer
8 Years
0 found helpful
Has Symptoms
Heavy panting during exercise
My boxer, Mo, is 8 years old and has never had any health issues. She is very playful and loves to go on walks and run in our back yard. She went to the vet in January and was given a clean bill of health. We took her back in May and the Vet heard an irregularity in her heart beat. They did an EKG on the spot and confirmed that her heart beat is irregular. Vet said the next step is x-ray to look for masses and then an ultrasound. I guess I am just wondering how beatable this is? Will she be okay or is this going to really affect her health negatively?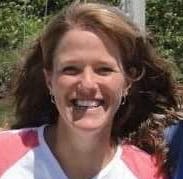 1611
Recommendations
I'm sorry that this is happening to Mo. There are many different types of cardiac irregularities, and some are quite benign, while others do need treatment. This may have been an irregularity that was subtle and has been there all along, or it may be a new occurrence. Until you are able to find out more information about her heart rhythm and any abnormalities that are happening, your veterinarian won't know which type the arrhythmia is, or how to treat it. You'll sort of need to wait and see until you have more information, but if she is bright and happy otherwise, we can hope for the best!
Add a comment to Mo's experience
Was this experience helpful?
Shelby
Westie
14 Years
0 found helpful
I have a Westie , she had a fainting spell several months ago. The Vet said a heart murmur and irregular heartbeat. no treatment necessary at this point. We took her in for a Wellness check. Now they want to do a whole battery of test, IVS EKG, Antech, Indexx, Radiograph METs. Do you think all these test are necessary? I though we could just try some medication.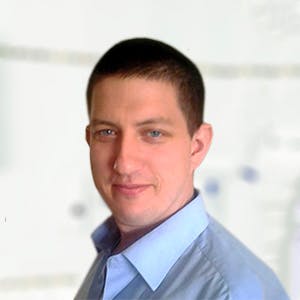 3320
Recommendations
Without examining Shelby I cannot determine whether or not the tests are justified or not, it is useful to diagnose heart issues so that the specific treatment can be given; whilst medication can help, it is always best to be sure what the specific cause is since some medications are contraindicated with some heart conditions and may cause a worsening of symptoms. Discuss with your Veterinarian about what possible conditions (differential diagnosis) they think Shelby may have and which test(s) they wish to do to narrow down to a diagnosis. Regards Dr Callum Turner DVM
Add a comment to Shelby's experience
Was this experience helpful?
wilson
Labradoodle
15 Months
0 found helpful
My dog Wilson is a 15month old labradoodle. He accidentally ingested a small container of craisins and has vomited 4 times in the last 24 hours.
My understanding unlike raisins, cranberry is not toxic.
His vomit does not appear full of bile or blood or foam. Hard to know if he vomited or regurged. He is able to void.
He is listless and has a irregular heart beat but not tachycardic.
I have given him about 6 oz of coconut water slightly diluted.
He has no spunk, is lying quietly
He ate a little today and he did go for a walk today with family while I was at work.
I think he hopefully should be okay overnight
I will try to hydrate him again with coconut h20.
Should I take him to vet asap or wait until am?
Thanks
Tina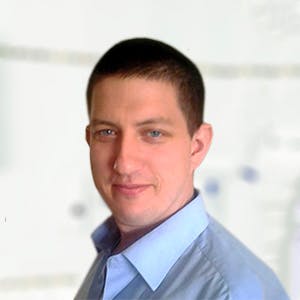 3320
Recommendations
Thankfully cranberries, fresh or dried or not toxic to dogs but some products may have high sugar content which may cause issues with digestion in dogs; it is a case of keeping Wilson hydrated (plain water is fine) and keeping a close eye on him. If you have concerns, you should visit your Veterinarian for an examination but otherwise feed small bland meals every few hours and see how he goes. Regards Dr Callum Turner DVM
Add a comment to wilson's experience
Was this experience helpful?
Hoover
Shih-Tzu
11
0 found helpful
My 11 year old male shih tsu has recently begun acting strangely. At different times of the day he will suddenly stop in mid stride, kind of hunch his back over, like he was going to go potty, or throw up, and with that he seems to not be able to move. In addition, his heartbeat is very rapid and irregular. He is eating, drinking and passing stools and urine with no issues. He is very overweight, and on a diet, but when these occurrences happen, he seems very frightened and I am afraid his heart is going to explode while he is in my arms.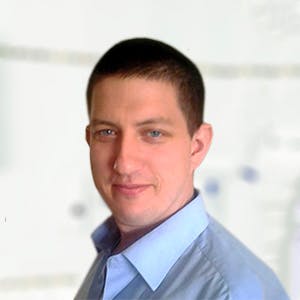 3320
Recommendations
It is important to get Hoover examined by your Veterinarian; if his heart is having trouble beating or there are some arrhythmias, they may be able to be controlled with medication. Without examining Hoover, I cannot give you any constructive advice apart from keep him rested and visit your Veterinarian. Regards Dr Callum Turner DVM
Add a comment to Hoover's experience
Was this experience helpful?
Diva
Pekingese
3 Years
0 found helpful
So I went to get my dog spayed and they told me she wasn't able to be spayed because she had an irregular heartbeat do I need to bring her into the vet if she seems totally fine no hard time breathing or fainting or anything crazy like that she seems like a totally healthy dog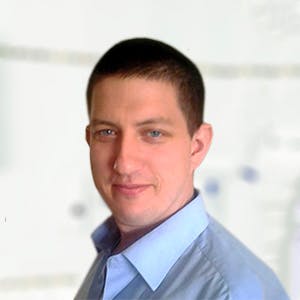 3320
Recommendations
It depends on the type of irregular heartbeat, your Veterinarian should have indicated the irregularity and the cause (if known); irregular heartbeats are not uncommon in dogs but should be investigated to determine a cause and whether any medical management or other treatment is required. Regards Dr Callum Turner DVM
Add a comment to Diva's experience
Was this experience helpful?
Princess
Shih Tzu
12 Years
0 found helpful
Has Symptoms
Has bladder cancer that could have spread to heart
Incontinence with bladder and bowel
My dog is a shiv tzu and she has cancer and has been coughing she looks disoriented, breathing funny, and I can feel her tremoring when I hold her, she is not her usual self either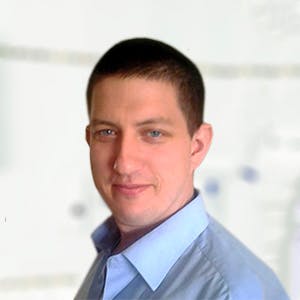 3320
Recommendations
This would be a case that you would need to visit your Veterinarian as there is no useful advice that I can offer without examining Princess. Transitional cell carcinoma is the most common type of bladder cancer and is locally invasive and spreads to surrounding tissues and to lymph nodes and other organs including the lungs; your Veterinarian may take an x-ray of her chest to see if there are any lesions visible. Regards Dr Callum Turner DVM
www.vetary.com/dog/condition/transitional-cell-carcinoma-of-the-urinary-tract
https://vet.purdue.edu/pcop/files/docs/CanineUrinaryBladderCancer.pdf
Princess passed away this afternoon. Her transitional cell carcinoma spread to her realities system and she stopped breathing
Add a comment to Princess's experience
Was this experience helpful?
Peanuts
Toy Poodle
10
1 found helpful
My 10 year old toy poodle has recently been diagnosed with arrhythmia which occurs intermittently. He does not have a murmur nor an enlarged heart. Aggressive coughing spells occur when he gets excited or after drinking water. He recently had a dental with extractions, and my vet has him on Hydrocodone/homatrop to calm the coughing. This is a daily condition, and he still coughs just not as severely....do I need to worry about this getting progressively worse?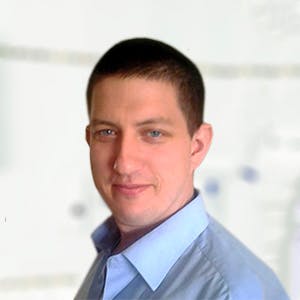 3320
Recommendations
Heart arrhythmias vary in severity and many time it is just a case of keeping a close eye on things and ensuring not to overexert him with exercise. There are different types of arrhythmias and your Veterinarian would have given you a prescription or more detailed instructions if it was something to be concerned about. Regular checkups would be useful just to keep a closer eye on things; if your Veterinarian didn't schedule a future appointment for your, most likely it is a minor arrhythmia. Regards Dr Callum Turner DVM
Add a comment to Peanuts's experience
Was this experience helpful?
Bo
peek-a-poo
7 Years
0 found helpful
My dog has been sick with kennel chough and did not eat for 4 days. He is eating now and feels better. Today his heart rate is 110 and now has a irregular native beat and about every 6 second there is a 2 second run of rapid heart beat. He has a heart murmur. Should I be concern.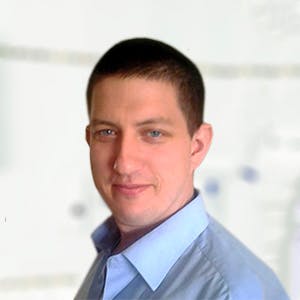 3320
Recommendations
I wouldn't be able to tell you if the irregularity in the heart rate is to be of concern or not without auscultation and possibly a echocardiogram as well as an ECG. Heart murmurs should be monitored closely and regular evaluation of heart health should be carried out. Some heart murmurs can be expected in some breeds and may only present when stressed or after exercise in others. Your Veterinarian would be able to advise you better. Regards Dr Callum Turner DVM
Add a comment to Bo's experience
Was this experience helpful?
Baxter
Chihuahua
8 Months
0 found helpful
My 8 month old Chihuahua puppy has premature atrial complexes. He has nor symptoms. This was discovered prior to being neutered. Could he grow out of this?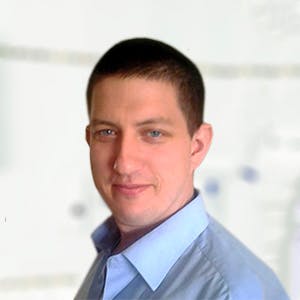 3320
Recommendations
Premature atrial complexes may or may not be clinically significant; if the p wave occurs during excitement or nervousness and not at rest, it may not be significant, if they occur when well rested then the underlying cause would determine prognosis and treatment direction. Premature atrial complexes may be caused by conduction disturbances, dilated cardiomyopathy, low calcium or high potassium. Further testing including x-rays (to determine heart size) would be required by your Veterinarian. Regards Dr Callum Turner DVM
The heart murmur sounds like a muffed slush. The native heart beats is irregular and then for about 6 second the heart beats becomes very rapid for about 2 second. I think it is a run of PVC's. He has had the heart murmur but the irregular native heart beats and the run of rapid heart beats is new. I did note since I sent the first question at rest the native heart beat is less irregular and the run of rapid heart beats goes away. My question to you is what are some of the things that could cause this and do you think this is some serious that need he needs to see his vet.
Add a comment to Baxter's experience
Was this experience helpful?
Gretzy
Great Dane
3 Years
0 found helpful
Has Symptoms
None. Diagnosed during regular check
Can Arrhythmias be genetic in Great Danes ?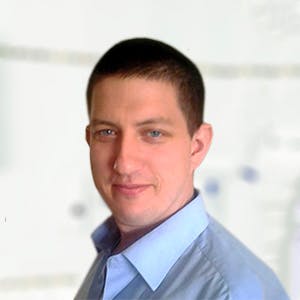 3320
Recommendations
Great Danes are predisposed to certain cardiac conditions like valve dysplasia, endocardial fibroelastosis, atrial fibrillation and dilated cardiomyopathy. Currently, there is some research at some universities to identify the specific genes involved in some cardiac conditions. Since Gretzy has been diagnosed early with an arrhythmia, it can be monitored and managed accordingly. Regards Dr Callum Turner DVM
Add a comment to Gretzy's experience
Was this experience helpful?