Irregular Heartbeat in Dogs
Irregular Heartbeat in Dogs
Veterinary reviewed by: Dr. Linda Simon, MVB MRCVS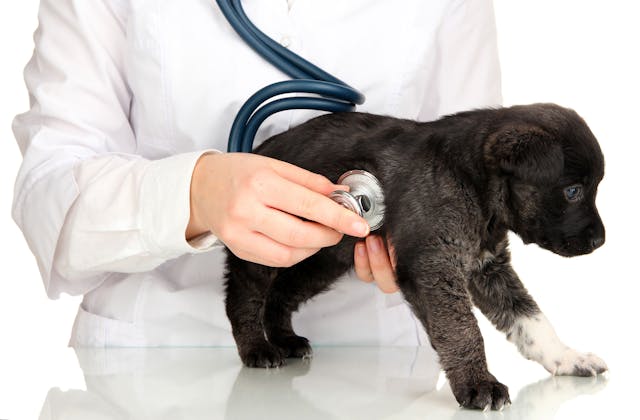 Veterinary reviewed by: Dr. Linda Simon, MVB MRCVS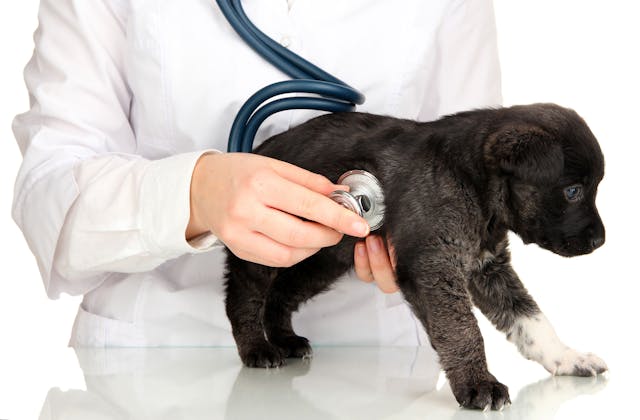 What is Irregular Heartbeat?
An irregular heartbeat is not uncommon in dogs and may not be a serious health problem, but should be checked out by your veterinarian. Dogs hearts are similar to humans in that their heartbeat increases with exertion and decreases during rest. What you feel is a rapid heart rate in your dog may actually be a normal heart rate because their heart beats much faster than your own. It may be hard to detect in your dog and is most often found during a routine examination. If you suspect your dog has an irregular heartbeat, you should take him to your veterinarian right away, as this can be a sign of a serious disorder. Sometimes, an owner doesn't recognise this issue is present and it is diagnosed on a routine health check.
Irregular heartbeat, or arrhythmia, is an abnormal electrical activity pattern in the muscle of the heart. Any type of disturbance or variance of a normal heart rate or rhythm in dogs is considered canine arrhythmia.
Irregular Heartbeat Average Cost
From 367 quotes ranging from $500 - $6,500
Symptoms of Irregular Heartbeat in Dogs
Fast heartbeat
Slow heartbeat
Fainting
Breathing trouble
Coughing
Fatigue
Dizziness
Weakness
Decreased ability to exercise
 Types
Sinus arrhythmia
Atrial fibrillation
Atrioventricular block
Ventricular tachycardia
Premature beats
Top
Causes of Irregular Heartbeat in Dogs
Although any age, sex, and breed of dog can have an irregular heartbeat, some breeds are more susceptible to certain types of arrhythmia. In a number of cases, an irregular heartbeat is caused by a hidden disorder like abnormal electrolytes, systemic disease, heart disease, injuries, or infection.  
Sinus arrhythmia – Short-muzzled dogs, such as Bulldogs, Pug, and Pekingese are more commonly affected due to their difficulty breathing
Atrial fibrillation – Giant breed dogs, like Saint Bernards, Great Danes, and Mastiffs are more susceptible to this type of arrhythmia
Atrioventricular block – Can sometimes be caused by a congenital disorder or an underlying disorder
Ventricular tachycardia – More common in Boxers and Doberman Pinschers
Premature beats – Heart disease, abnormal electrolytes, and systemic disorders can cause premature beats
Top
Diagnosis of Irregular Heartbeat in Dogs
Your veterinarian will do a complete physical examination, listen to your dog's heart, and check other vitals. It is important to give the veterinarian as much information as you have about what brought you to the clinic, when the symptoms started, and how often you have witnessed these symptoms. He will also need to know if the problem has been getting worse.
 Several lab tests will need to be run to determine the amounts of potassium, urea, sodium, magnesium, phosphorus, chloride, creatinine, and calcium in your dog's bloodstream. The veterinarian technician will take a blood and urine sample to check:
CBC
Blood chemistry panel
Blood gases
Urinalysis
Electrolytes
 The veterinarian will also do some other tests that are necessary to diagnose your dog's irregular heartbeat, such as:
Chest radiographs will be taken to look for abnormalities
An ECG (electrocardiogram) can show any abnormal premature contractions or accelerated/decelerated heart rate
Echocardiogram
Atropine response test to find the true cause of the irregular heartbeat
 Your dog's veterinarian may not be able to get conclusive results if the heartbeat irregularity is not present at the time of your visit. If this happens, he will send your dog home with a Holter monitor to obtain a record of your dog's heartbeat for 24 hours. A Holter monitor is a portable ECG machine that is attached to electrodes and wrapped with a bandage to continuously read your dog's heartbeat. The veterinarian or a cardiology technician will review the results the next day to check the results and decide on the best treatment plan.
Top
Treatment of Irregular Heartbeat in Dogs
Your veterinarian may decide to hospitalize your dog in the case of acute respiratory distress. Oxygen and IV fluids will be given to help stabilize his breathing. Additionally, medications will be given in the case of any of these chronic conditions:
Sinus arrhythmia is usually treated with medication such as Atropine or Mexiletine
Atrial fibrillation is regulated by Digoxin and possibly extended-release Diltiazem
Atrioventricular block can be treated by Theophylline or Propantheline. The veterinarian may decide a pacemaker should be surgically placed if necessary. If the irregular heartbeat is caused by an underlying disorder, treatment will be given accordingly
Ventricular tachycardia may be treated with antiarrhythmic therapy in breeds predisposed to this condition. Lidocaine, Sotalol and Mexiletine are sometimes given if your dog is in acute VT
Premature beat is medicated with Mexiletine or Sotalol
Top
Worried about the cost of Irregular Heartbeat treatment?
Pet Insurance covers the cost of many common pet health conditions. Prepare for the unexpected by getting a quote from top pet insurance providers.
Recovery of Irregular Heartbeat in Dogs
Your dog's prognosis depends on the reason for the irregular heartbeat. If your dog's irregular heartbeat is not considered a threat to his health and is asymptomatic, the veterinarian will just have you bring him back for regular check-ups.
In the case of any of the above ailments, the prognosis is good as long as it is caught and treated early enough. Medication and frequent check-ups with your veterinarian will be be continued indefinitely.
Top
Irregular Heartbeat Average Cost
From 367 quotes ranging from $500 - $6,500
Top
Irregular Heartbeat Questions and Advice from Veterinary Professionals
Clover
Cavapoo
12 Months
12 found helpful
12 found helpful
My 1 year old cavoodle Clover has just been diagnosed with a minor sinus arrhythmia. There is no change in her eating or toilet routines. The only change is she gets puffed out easy during playtime and lays down with her tongue out panting heavy (or panting not so heavy, depending on the play). She, however, even if puffed out, still wants to run around and keep playing. Vet offered for me to go to the cardiologist for peace of mind but said there wasn't anything i needed to really worry about. My question, should I be vigilant in monitoring her play and ensuring she doesnt get puffed out? This came on quite suddenly about 5 days after her 1st Birthday
Aug. 20, 2018
Clover's Owner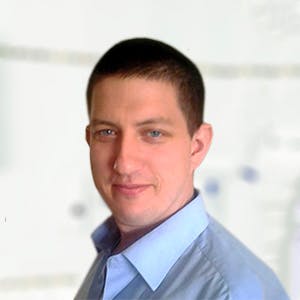 12 Recommendations
You should be mindful of her exercise intolerance and ensure that she doesn't get too excited or over stress herself during playtime; a visit to a Cardiologist would be advisable just for an examination to be on the safe side to ensure all bases are covered. It can be difficult to keep a dog from tiring themselves in these situations. Regards Dr Callum Turner DVM
Aug. 20, 2018
Was this experience helpful?
Buster
Boxer
3 Years
7 found helpful
7 found helpful
Has Symptoms
Fainting Three Times In The Week Of
Fainting. Three Times In A Week.
What advice would be given after diagnosis of irregular heart beat? ECG was advised but taking 4 to 5 days.... should there have been any other advice or medication/tests done on the day of diagnosis before being allowed to take him home?
May 17, 2018
Buster's Owner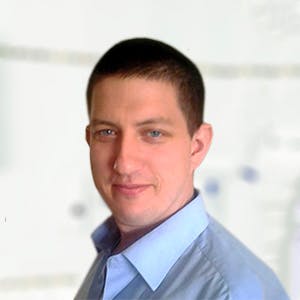 7 Recommendations
Irregular heartbeat is a vague diagnosis, there are different types of arrhythmias; however an ECG would be a useful diagnostic tool to determine the specific type of arrhythmia before any treatment or management is attempted. Echocardiography is also a useful tool to check heart structure and function which may aid in a diagnosis. For the time being, until an ECG can be carried out you should keep a close eye on Buster and ensure that he is kept calm. Regards Dr Callum Turner DVM
May 18, 2018
Was this experience helpful?
Irregular Heartbeat Average Cost
From 367 quotes ranging from $500 - $6,500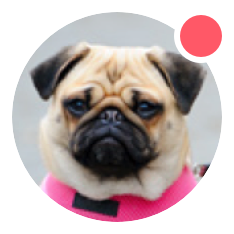 Need pet insurance?