What is Low Blood Oxygen?
Just like people, the oxygen in the blood has to be at a certain level to sustain life in dogs. Without the proper amount of oxygen in your dog's blood, The amount needed for the health and performance of the dog's vital organs is more than 70mm, but in hypoxemia, the blood gas is usually lower than 60mm hemoglobin. Another way to determine hypoxemia is if the dog has an oxygen saturation level of less than 90%. Hypoxemia is a life-threatening emergency situation which will result in death if not treated right away. If your dog has symptoms of not being able to breathe, you should take him to the veterinary hospital or clinic immediately.
Low blood oxygen, or hypoxemia, is a serious condition that is described as a decreased and insufficient amount of arterial blood needed for the dog's body systems. If hypoxemia is left untreated, even for a short period, the internal organs will start to malfunction, so immediate medical attention is needed.
Book First Walk Free!
Symptoms of Low Blood Oxygen in Dogs
If your dog is suffering from hypoxemia, you should notice right away because he will obviously be in distress and gasping for breath. There may be a blue tint to your dog's skin as well. If your dog is alone at the time (common with outdoor dogs) and nobody notices the symptoms, it is likely to be fatal due to the permanent damage to the brain, lungs, and other vital organs from loss of oxygen. It is good to check on your outside dog often or bring him indoors if you are unable to do so. Some of the most common symptoms in hypoxemia are:
Shortness of breath
Gagging or gasping
Difficult and rapid breathing
Excessive coughing and gagging
Blue or purple tint to the skin (cyanosis)
Fast heart rate
Pain when breathing
Frothy discharge from nose and mouth
Weakness
Refusing to exercise or walk
Loss of appetite and weight loss
Fainting
Collapse
Seizure
Death
Causes of Low Blood Oxygen in Dogs
The cause of hypoxemia is a lower than normal oxygen level in the blood, but there are many causes of the low oxygen levels. There are four general causes for the drop in the oxygen level, but each cause has its own reasons:
Hypoventilation
Neuromuscular disease
Cervical spinal cord disease
Obstruction or disease of the airway
Heavy sedation
Severe respiratory muscle fatigue
V/Q Mismatch
Pneumonia
Pulmonary edema
Pulmonary hemorrhage
Pulmonary neoplasia
Pulmonary embolism
Intrapulmonary Shunt
Lung collapse
Lung disease
Diffusion Impairment
Other
Injury
Heart disease
Severe anemia
Diagnosis of Low Blood Oxygen in Dogs
Since you will most likely be at an animal hospital or clinic instead of your regular veterinarian, it is important to bring information about your dog's medical history including vaccination records, illnesses, injuries, abnormal behavior, and changes in appetite. You will also need to give the veterinarian detailed information on the symptoms you noticed and what led up to the incident. It is also a good idea to call your regular veterinarian's office and let them know what is going on and where you are taking your dog. Be sure to give the animal hospital or clinic your veterinarian's name and number so they can contact their office and forward any important information.
The veterinarian at the hospital will first get your dog stabilized by providing oxygen therapy and fluids before doing a physical examination. During the exam, they will be checking heart rate, blood pressure, body temperature, heart rate, and oxygen saturation level.
Some blood tests will need to be done, such as complete blood count (CBC), blood gases, chemical profile, and glucose level. Other tests the veterinarian will likely perform are radiographs (x-rays) of the chest and abdomen, echocardiogram (EKG), endoscopy, nasal and throat swab culture, and a fine needle biopsy of the fluid in the lungs and chest cavity if necessary. If further details are needed, the veterinarian will order an MRI, CT scan, or ultrasound.
Treatment of Low Blood Oxygen in Dogs
The treatment depends on the final diagnosis, but the initial care will be oxygen therapy by mask, enclosed oxygen cage, or nasal cannula. Although the best choice is the nasal cannula because it will provide a constantly increased oxygen flow with the least stress to your dog, it is not always feasible. Of course, if your dog is in extreme distress, the time it takes to insert a nasal cannula is not optimal, so the oxygen cage is preferred in many cases of hypoxemia. An oxygen mask is a temporary emergency therapy only used if your dog is either unconscious or barely conscious. Once your dog is fully awake, he will be transferred to an oxygen cage.
IV medication (i.e. antibiotics, bronchodilators, antihistamines, diuretics, mucus thinning medication), and draining of excess fluid in the lungs or chest cavity will also be provided during oxygen therapy. Your dog will be hospitalized until stable, and then you can go home if the underlying cause is found and treated.
Recovery of Low Blood Oxygen in Dogs
Once your dog is home, you will need to continue to provide a comfortable place to rest and recuperate away from other animals and family members that may cause stress or anxiety. It is important to keep your dog calm and quiet during recovery. If the veterinarian sent your dog home with any medication, be sure to follow the instructions and give all of the medication even if it seems like it is not needed after a few days. Failing to finish the medication can cause the illness to return, and it may be worse than the original episode.
Low Blood Oxygen Questions and Advice from Veterinary Professionals
Meme
Poodle
12 Years
0 found helpful
I took my dog in as she was having difficulty breathing.. She was admitted for 8 hours with enalipril, lasix and vetmedin. I picked her up when they said she was ready and within three hours I rushed her back and she was re-admitted, she was gasping for air. X-ray shows trace amounts of fluid around heart she's been previously diagnosed with severe heart murmur and chf.. The vetmedin was just started last night ... so she's there now in an oxygen tank receiving meds.. this is getting expensive but I'm hoping someone can give me any ideas of anything else I should have checked or confirm that adding vetmedin and increased lasix will eventually stableize her in a day or two while being in oxygen tank?
How is your dog doing? Mine also had that but didn't treat and put him down. So now I feel like I did the wrong thing based on all your stories.
Two years ago I took my dog in for difficulty breathing, he was also put into an oxygen tank for 3 days. He was diagnosed with CHF and was sent home with Vetmedin, Enalipril and Lasix and is doing great now! We just went to the vet today for his 6 months labs, x-rays etc...and the vet said he looked and sounded great so hopefully your little girl will be doing great soon too. Best of luck to both of you!
Same! Recently found mine had hypertension so viagra was added to the regime.
Add a comment to Meme's experience
Was this experience helpful?
Helen
Chihuahua
13 Years
1 found helpful
My chihuahua Helen has was diagnosed with chronic bronchitis several years ago, but has been doing well for the most part over the last two years. Last week on Wednesday evening, she began acting strange, she seemed very spaced out, even a little stunned or scared. She wasn't responding to commands and wouldn't make eye contact. Then she threw up two times. She seemed to calm down a little bit after that, but when we woke up the next morning, she was having more labored breathing than usual, and seemed to be very restless so we took her in to the emergency hospital. She stayed there for three days in an oxygen cage, was given Clavamox antibiotics, a sedative, as well as a platelet inhibitor called Clopidogrel, in case she had a blood clot in her lungs or her brain. They were able to ween her off of the oxygen eventually, and she came home Saturday afternoon. She has been doing ok at home, but she still seems spaced out, sometimes she just stops and stares at one thing for 5 minutes. I have an SpO2 monitor at home, but her rate has been very inconsistent, although her gums and tongue don't look purple and her breathing rate isn't increased any more than usual. Sometimes her SpO2 is in the high 90's but other times it is not good, like in the low 90's or even high 80's. (It doesn't seem to matter where on her that it is clipped, the reading still isn't consistent, also she isn't showing any worse visible signs that correlate with a low SpO2 rate). I'm wondering if it is correct when they are low like that and if that is ok? Also, is her being confused or disoriented a symptom of low oxygen? She is supposed to remain on the antibiotics and the platelet inhibitor, as they are still not sure whether these issues were an infection from aspiration in the lungs, or else a blood clot. I would really appreciate another opinion, and also would like to know whether it is even useful to try to monitor her SpO2 at home?
My dog had a heart murmur and the vet never told me.She wouldn't eat and when I took her to the hospital and they told me that I was shocked.The Swansea Hospital was great with her.I think they are the best. My dog was 12 years old and my baby.I miss her so much. I have had her since birth.
The same thing just happened to my dog and she passed in a few days.It was the worst experience in my life.
Add a comment to Helen's experience
Was this experience helpful?
Lizzie
13 Years
-1 found helpful
I am a human operating room nurse, however, my dog got run over and had 6 broken cartilage from ribs diagnosed as broken. Currently in vet hospital in an oxygen chamber on 80% oxygen, pain relief, IV fluids. I think the vet wants to try room air at some stage. The vet does not want to operate on the broken ribs. We have a Jack Russel Cross Breed whom is old. How does the dog recover from this. No Diagphram tears, no Haemo or Pneumothorax, very lucky as no flail chest either. Can you tell me the prognosis? Should I be kinder to let our dog go to heaven or does she have a chance. Be honest and frank please, being a nurse I just need to know what is best for our dogs quality of life from here on in. Thanks Gwenda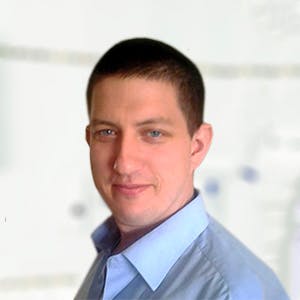 3320
Recommendations
Gwenda, I am sure you more than most appreciate the difficulties in determining a prognosis without examining Lizzie or observing x-rays etc… Whilst surgery can be risky in older dogs and the ability for the body to heal takes longer with age; the severity of the injury will ultimately determine the prognosis. Your Veterinarian would be able to advise you better on Lizzie's prognosis; however, if Lizzie is unable to get adequate oxygenation without a supplementary supply or remains in pain or discomfort, then her quality of life will be limited and arrangements for euthanasia must be considered. Regards Dr Callum Turner DVM
Add a comment to Lizzie's experience
Was this experience helpful?
Olaf
English bull dog
1 Year
0 found helpful
My bull dog suffered a heat stroke. He is in 40 % oxygen they reduced it and put in in a regular cage but he was struggling to breathe. Will he make it or should I put him down ?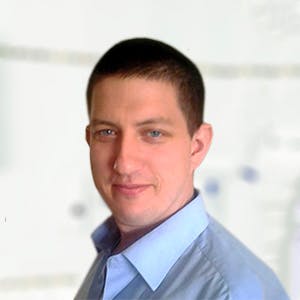 3320
Recommendations
Without examining Olaf myself I cannot comment on his prognosis, you should speak with your Veterinarian to discuss any progress made from the supportive and symptomatic care offered. However, in severe cases euthanasia may be the best course of action, I just cannot make that recommendation without an examination. Regards Dr Callum Turner DVM
Add a comment to Olaf's experience
Was this experience helpful?
Simon
Maltese Poodle cross
11 Years
0 found helpful
My Maltese/Poodle 11 years old has twice displayed the symptoms described in this thread the las time being just days ago. I picked him up from his groomer and as usual I checked collar is oriented correctly so his name tag displays his name and my phone number forward. The groomer always does the collar up tighter than necessary and this is resolved of course because I physicall check the collar. On this occassion I did not as I could see that the tag was correct. During a short walk with me he coughed upp several fur balls and seemed lethargic. My son then took him for a long walk after which the symptoms worsened. Overnoght he vomited 3 times and could not stand in the morning. As he has been like this once before and recovered I decided to sit it out and later that day was when I discovered the tightness of his collar. I could not get my finger under the strap. I loosened it and within 2-3 hours he was up walking but still not eating. 7-8 hours passed and I had 80% of my old back. A good nights sleep and he is now 100%. BTW it was only a week earlier that I had VBG done ith all results as expected for his age. I thought about the previous instance of these symptoms which were not as severe and I am 70% sure it was after a groomer visit. On that occasion I fixed his collar a few hour after picking him up which may explain the lesser severity. I guess the long walk with the collar tight on this last occasion probably accelerated the condition. So to get to the question. Is it posible that the tight collar caused this by lowering blood oxygen level or should I be looking into something else at the groomer like a product allergy. My email address: [email protected]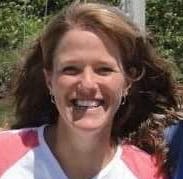 1611
Recommendations
It is unusual that the tight collar would cause those signs for him, including the vomiting, but since he seems to be back to normal now and has recently had labwork performed, it may be that that was the cause. It would be worth mentioning to his groomer to keep the collar looser for him, and if he displays similar signs the next time, I'd consider other causes. I hope that all goes well for him.
Add a comment to Simon's experience
Was this experience helpful?
Winstin
Chihuahua
14 Years
0 found helpful
I took my 14 year old Chihuahua to the vet 2 weeks ago for his wellness check plus additional concerns that his cough had progressed and his appetite for the past month had become flakey. He was diagnosed last summer with a collasped trachea and a heart murmur so I have been very cautious with his care. Vet did physical exam gave his vaccines and told me everything was good and nothing has progressed to the point to be alarmed. All blood tests were fine and chest was clear. Sunday evening he went into respiratory distress, which at first I Mistook for choking, only because he was perfectly fine all day prior. We rushed him to the only 24hr vet opened which was 25 minutes away where he died 15-20 minutes after. The vet that tended to him said his lungs were full of fluid and he was blue. He was my everything and now he's gone and I can't stop thinking I missed something and could have stopped it.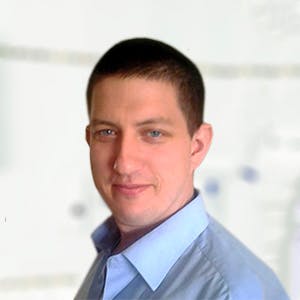 3320
Recommendations
It is normal to be concerned and distressed at the loss of a loved one and you'll be asking yourself many different questions. However, it seems like you did all that you could for Winstin since he had a check up recently which he passed and you included blood tests which may sometimes indicate subclinical issues; when Winstin started having respiratory distress you when to the Emergency Veterinarian immediately and didn't wait for your regular Veterinarian. I cannot say if the journey was only five minutes instead of twenty-five if it would have made a difference or not. Regards Dr Callum Turner DVM
Add a comment to Winstin's experience
Was this experience helpful?
Durango
German Shepherd
1 Year
0 found helpful
heavy panting during the day none stop even when out side is negative temperatures. at night when he sleeps the breasts are short and shallow. with occasional disorientation and loss of balance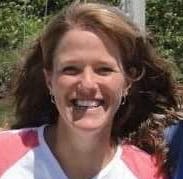 1611
Recommendations
Given the brief description of Durango's signs that you've given, it would be best to have him seen by a veterinarian, as those may be quite serious signs. I cannot examine him, and your veterinarian will be able to assess him, and determine what might be going on with him.
Add a comment to Durango's experience
Was this experience helpful?
Tobie
Shih Tzu
15 Years
0 found helpful
Hi my shih tzu is 15.5 years old sunday nite she was having labored breathing took her to er and they put her in oxygen and said she had fluid in lungs and we then took her monday to cardioligst and he did echocardiogram and said it wasnt her heart that she has pulmonary hypertension and gave her medicine for that they were hoping she would show some improvement today and didnt. They now think it is a secondary cause of whats going on and possilbly have pneumonia so treating her w antibiotics now to see if that improves the lungs. She is still in oxygen. Any advice would be greatly appreciated.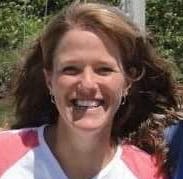 1611
Recommendations
It sounds like your veterinarian is going everything that Tobie needs, and I am not sure that I can comment more on her condition. If she has pneumonia, she may need to be on extended antibiotics, and they will be able to monitor her O2 levels to make sure that she is okay. i hope that all goes well for her.
Add a comment to Tobie's experience
Was this experience helpful?
Sparky
Shepherd
16 Years
1 found helpful
My dog was a 16 years old mix shepherd we took him to a regular clinic not a hospital! Because he didn't wanna eat anymore! They did some test on him at that clinic and said it was hard for him to breath and they said he might have cancer or might bleeding inside ! Well they did an X-ray and said he had cancer and had no red blood cells ! And suggested to put him to sleep!! My question is could of they done any treatment to see if he was gonna get better !!! I'm so devastated of losing him it's been 3 days without him and I regret not going to a Hospital and getting a 2nd opinion.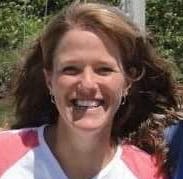 1611
Recommendations
I'm sorry for your loss, that is very sad. Without knowing more about Sparky's bloodwork or situation, i can't comment on what might have been going on with him, unfortunately. With his age, and the signs that you describe, it seems that he may have been suffering, and your decision may have been correct. If you do have concerns, it is reasonable to follow up with the veterinarian that you saw, to ask more questions. I am sorry, again, for the loss of your Sparky.
Thank you so much for your quick response! Is gonna take me a while to overcome this pain of losing him ! Thanks so much !
Add a comment to Sparky's experience
Was this experience helpful?
Frank
alapaha blue blood bulldog
8 Years
1 found helpful
My dog is an 8yr old alapaha blue blood bulldog, similar to an American bulldog. He has severe allergies and has had them most of his life. He recently has had 3 seizures in the last 6 months. The last 2 happening a month apart. Now I've noticed that his breathing has seemed to change. I'm wondering if he's not getting adequate oxygen to his brain. All 3 seizures have happened between 8am-10am while he's in a deep sleep. They only have lasted 15-30 seconds each time and he comes out of them. I just had him at the vet and they want to try valium. But if this is a breathing issue I do not want to suppress it and make it worse and more vulnerable to having a seizure. What tests can I have done without seeing a neurologist or any specialist for that matter if I don't have to?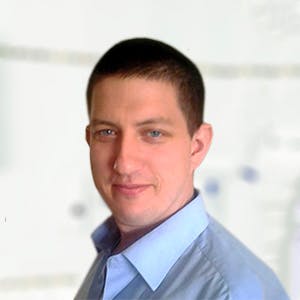 3320
Recommendations
A pulse oximeter will show the relative concentration of oxygen in circulation which is a non-invasive clip-on device; echocardiography may also be useful to look at heart structure and function along with ECG. Auscultation of the chest listening for heart and lung sounds is usually the first step in determining that there is an issue; other than that you would be looking at blood counts and biochemistry to assess overall internal health. Regards Dr Callum Turner DVM
Add a comment to Frank's experience
Was this experience helpful?
Storm
German Shepherd
3 Months
0 found helpful
At it's most critical it was 12% (vet diagnosed hookworms & bad nutrition as she wouldn't eat). Raised to 18%, which is when she got discharged from vets. Originally showing symptoms (diarrhoea, reduced appetite, reduced energy levels) now has no symptoms at all except the pale gums and low PCV. Maintained at 18/17% for 2 weeks. Possibly regenerative anaemia/non-regenerative anaemia. Vet's unsure and concerned at PCV not rising since hookworms gone. Puppy eats, drinks and poo's like a normal puppy, plays a lot and is very bright and alert.

Please help.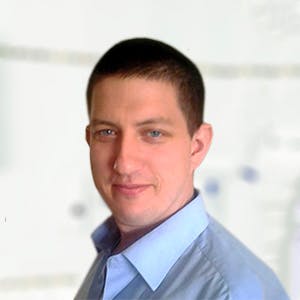 3320
Recommendations
It is important to determine whether or not the anaemia is regenerative or not, the number of reticulocytes in circulation would give an indication to this or the results of a bone marrow aspirate. Working on the PCV is important, many factors go into red blood cell production starting with a hormone secreted by the kidneys called erythropoietin (you hear about it a lot in sports like cycling) which stimulates red blood cell production; more investigation may be needed to determine if the problem is an increase in destruction or a decrease in production. Regards Dr Callum Turner DVM
Add a comment to Storm's experience
Was this experience helpful?
Nina
Yorkshire Terrier
4 Years
0 found helpful
My dog is heavily pantting, her gums are dark pink with blue and purple sports. It goes away for a little then she start pantting really fast. She has been eating normal about 2 meals a day she's a yorkie terrier. I don't know what's wrong or what to do?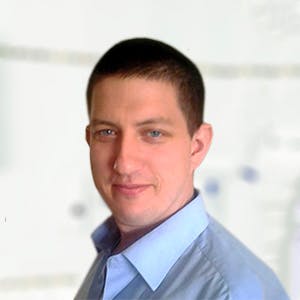 3320
Recommendations
Any type of respiratory distress should be seen by your Veterinarian especially if you are seeing dark pink gums with some blue spots which disappear when respiration increases is indicative of inadequate oxygen being supplied to the blood, this may be due to lung problems or blood problems (carbon monoxide poisoning for example). In any case, it is important to visit your Veterinarian immediately for emergency oxygen and care. Regards Dr Callum Turner DVM
Add a comment to Nina's experience
Was this experience helpful?
MARKEE
Cocker
9 Years
0 found helpful
PB is doing great living out his life blind. Extremely smart dog like his brother. PB can go down a flight of stairs and circle the backyard and do his thing and come back without messing a step. Hems a very happy dog.

You have a great profession. In the State of Texas no monetary recovery for loss of a dog. Not many professions I know that have NO monetary responsibility for their actions.

State Board has been on my case for long time. Its a slow process. I feel my beloved Pet was killed by the emergency center. I regret taking him, he looked much much worse after they gassed him to death.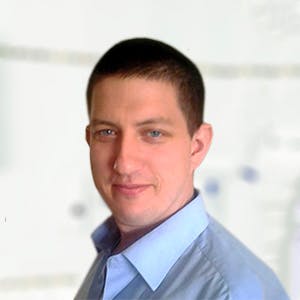 3320
Recommendations
It is good to read that PB isn't letting his blindness stop his everyday life and has kept his independence. Regards Dr Callum Turner DVM
Add a comment to MARKEE's experience
Was this experience helpful?