What is Glaucoma?
Glaucoma is the condition of increased pressure in the eye. Eye pressure is normally regulated by fluid flowing into and out of the eye at a balanced rate. If too much fluid is made or too little fluid is drained, the pressure in the eye increases, causing damage to the retina and optic nerve. Glaucoma can be painful and approximately 40 percent of cases lead to blindness within one year. If treatment is not started within hours of pressure increase, vision will likely be lost. Glaucoma is the elevation of pressure inside the eye, known as intraocular pressure (IOP) beyond a specific point at which vision is compromised or is no longer possible. Glaucoma is a frequent cause of blindness in both humans and animals.
Book First Walk Free!
Symptoms of Glaucoma in Dogs
Symptoms of glaucoma should be treated as an emergency as vision can be lost within hours of disease signs. Glaucoma usually begins in one eye. 50 percent of cases spread to the other eye if left untreated.
Symptoms may include one or more of the following:
Pupils of eyes different sizes
Mild to severe eye pain (rubbing eye on the floor or with paw)
Appearance of vessels in the white of the eye
Redness of the eye
Cloudy cornea
Fluttering eye lid
Squinting
Tearing
Appetite loss and anti-social behavior (due to pain)
Light avoidance
Weak blink response
No response of pupil to light
Vision problems (bumping into objects, difficulty finding toys, walking gingerly)
Bulging swollen eye
Types
There are two forms of glaucoma in dogs:
Primary Glaucoma – The fluid flow rate into or out of the eye is abnormal resulting in an increase in eye pressure.
Secondary Glaucoma – A separate condition causes intraocular fluid drainage to be slowed or blocked, resulting in increased pressure. Twice as common as primary glaucoma.
Intraocular pressure is measured using a tonometer:
Normal Intraocular Pressure – 15-25mmHg
Primary Glaucoma – 25-30mmHg
Secondary Glaucoma – 10-30mmHg
Causes of Glaucoma in Dogs
Primary Glaucoma – Caused by genetic predisposition. Usually appears at or after 2 years of age. Genetically predisposed breeds include (but are not limited to) the basset hound, beagle, chihuahua, chow, cocker spaniel, dachshund, maltese, miniature poodle, samoyed and siberian husky.
Secondary Glaucoma – Caused by infection, inflammation, injury, lens luxation, or tumor.
Diagnosis of Glaucoma in Dogs
As irreversible eye damage and vision loss can occur within hours of symptoms, if any one of the symptoms are noted, visit your veterinarian immediately. Your vet will want to know onset of symptoms and any history of trauma or behavioral patterns associated with pain or vision loss. He will perform an ophthalmologic exam and may choose to treat your pet in the clinic or may refer you to veterinary ophthalmologist.
Tonometry
Intraocular pressure is measured with a tonometer. A drop of anesthetic may be put on the eye first. One type of tonometer blows a puff of air on the eye and measures the indentation. Another type presses a small plastic disk against the eyeball to measure pressure. The Mueller method uses an electronic tonometer.
In sudden glaucoma, the pupil has a sluggish response to light, the blink response is weak or absent, the cornea is swollen or cloudy, the eye is red, inflamed and tearing, and the pet may be squinting.
In chronic glaucoma, the pupil has no response to light and the blink response is absent. The cornea is cloudy and the eye is red and inflamed. Tearing is possible and vessels are seen on the cornea. The eye is often enlarged.
X-ray
Your veterinarian may want to rule out the presence of an eye abscess, injury or tumor. An x-ray or ultrasound will allow the space around the eye to be visualized.
Treatment of Glaucoma in Dogs
Treatment depends on cause and severity of the glaucoma. The goal of treatment is to restore normal eye pressure (by decreasing fluid production and/or increasing fluid drainage) and provide pain relief. In the case of secondary glaucoma, the cause of the condition must be treated as well. This may include repair of trauma, surgical removal of any tumors, or antibiotics for infection. If only one eye is affected, steps will be taken to prevent glaucoma's development in the other eye.
Medications
Most medications are topical drops or ointments that will lower the pressure of the eye and/or treat inflammation or infection. Topicals are often administered 3 times daily for a defined period of time. Some medications are oral.
Beta-blockers reduce fluid production. Carbonic anhydrase inhibitor diuretics reduce fluid production. Cholinesterase inhibitors help delay the onset of glaucoma in the unaffected eye. Corticosteroids can help control inflammation. Mitotic medications shrink the pupil to allow fluid release. Osmotic diuretics dehydrate the eye (used with caution in diabetics or cardiac patients). Prostaglandin analogs can improve fluid flow from the eye.
Surgery
Surgery may be required in cases of primary or secondary glaucoma. There are a variety of surgical approaches used for the varying degrees of severity and vision damage:
Cyclophotocoagulation – A laser instrument destroys the secretory epithelium of the eye's ciliary body (responsible for fluid production within the eye).
Gonioimplantation – A shunt (small tube) is implanted to provide a fluid drainage outlet.
Enucleation – Complete removal of the globe of the eye (eyeball). Used in severe cases or when other therapies aren't effective.
Repeat surgeries may be required depending on the underlying cause and the eye's response to surgery.
Recovery of Glaucoma in Dogs
Glaucoma medications can help delay progression and provide comfort, but most pets lose vision in one or both eyes within two years without surgery.
If the condition is caught early, follow-up appointments will be scheduled to determine if treatment is helping or if the condition is worsening. The unaffected eye will continue to be examined for signs of glaucoma. When treating with drops, keep the tip of the dropper sterile. Never touch it to the surface of the eye or with hands. Surgery patients will need to wear an Elizabethan collar (e-collar or cone) to prevent rubbing the eye.
Breeds predisposed to developing glaucoma should have the eyes checked every 6 months so that cases can be detected and treated as early as possible. Always watch for any abnormalities with the eyes and report them to your vet as soon as possible.
In cases of enucleation surgery, loss of an eye is usually not difficult to adapt to and pets only suffer a mild loss of depth perception. You can speak with your veterinarian on how to make the house safe for transitioning to seeing with one eye. Watch off-leash pets outdoors as it will take a while to adapt fully.
Glaucoma Questions and Advice from Veterinary Professionals
Gizmo
Mix
11 Years
4 found helpful
My dog is 11 years old and has been in my family for only 4 years. My dad and mom got him as a gift for my sister but he became mine. After a year of having him, his right eye started to swell a lot and got very red. My mom thought it was the food we got him but it continued to stay the same. We took him to the vet once and they thought it could have been cataracts or glaucoma, but he was never checked on again because my dad thought it pointless to take him again as he was just a dog. After a year his eye sunk in and seemed to shrink and now looks like a tiny marble. After I turned 18 I wasnt allowed to take him to the vet as he was still my dads and he didn't want to sign him over to me... I'm 20 now and hes officialy with me and his other eyes seems to be going through the same thing, his eye is a bit red, hasn't swollen luckily but I'm worried
Please take your poor dog to a vet
An eye doctor specifically
This makes me very sad. Glaucoma is painful. Please take care of your pet now that he is in your care.
your 20 years old? what's the point of ur comment, saying ur "worried" doesn't change anything. words don't mean shit when there aren't any ACTIONS taken. I'm sorry but reading this just pissed me off, its clear the poor pup isn't healthy, needs immediate care and from ur own comment YOU know he needs care. so what the fuck are u doing telling this story. do u expect sympathy? sorry to be blunt but obviously ur parents haven't/don't teach u much on responsibilities and overall how to be a decent human being. i cant get over the fact that u are 20 fucking years old.. yet ur common sense is barely on a 14 year olds level. get the fuck off these forums and go take ur dog to the fucking doctors NOW.
Likely the eye swelled so much from glaucoma that the orbit burst. That is why the eye shrunk. The other eye needs treatment or the same thing will happen. This is painful. Even if your dog acts fine, animals are really good at hiding pain.
I agree with Tsai,D
You stupid fucking twit!! You dont deserve to have a dog... oh the horrible pain you put that poor little dog through.You are pathetic POS
Absolute idiots the whole family should be prosecuted for animal cruelty, as a mum of a fur baby with glaucoma, this is a pain condition, my little one had surgery to remove one eye and needs drops 3 times a day in other eye at present 3 monthly check ups and a lot of love and care with the blindness, I can begin to imagine the hell and pain your family has put this poor dog through, he must of been in pain for years, you should not have animals at all shame on you all
10yr old Staffordshire terrior took to his vet for ck.up I told him my concerns about his eyes he said that they were fine.5mths later I took him to a different vet. My dog has is blind. Why didn't his vet notice that he was getting Glaucoma? I am very upset.
Add a comment to Gizmo's experience
Was this experience helpful?
Bob
Chihuahua
10 Years
2 found helpful
Dog started running in to things, white of eye and eye looked red, pawed at eye. Doctor ran test put dog on Dexamethasone Sodium Phosphate Ophthaimic Solution a drop in eye twice a day. Vision is back, eye no longer red and Bob seems like his normal self.
My dog is 9 years old and he developed glaucoma in his right eye, he had to get surgically removed, now the same thing is happening to his left eye and we caught it in time, we've been doing the medication for the pressure 3 drops a day everyday, and the pressures went back to normal, but now a week later his eye is graying out again and he lost vision this morning, the fucked up part is that our Vet is closed. Is there something more the vet can do before my
Poor baby goes blind ??!
Add a comment to Bob's experience
Was this experience helpful?
Peyton
Bichon Frise
10 Years
0 found helpful
Has Symptoms
Cataracts, glaucoma cornea ulcers
10 yr old Bichon w juvenile cataracts in both eyes, he has been basically blind for several years. About 5 weeks ago, noticed that left eye looked rolled back into his head. Visited vet next day, diagnosis ulcer on his cornea - given antibiotic drops. Week later, eye is not better. Return to vet who refers us to ophthalmologist, same diagnosis ulcer 60% of cornea, pressure normal. Continue drops. Another week, eye is not better and is now bulging return immediately to ophthalmologist and diagnosis is secondary glaucoma left eye and a small ulcer on the cornea of right eye. Drops to reduce pressure and new pain meds given. Rechecked 4 days later, pressure is normal now. A few more days go by and now the left eye is red and muddy looking & right eye is weepy and he is in obvious pain. Surgery to remove the left eye is scheduled for Tuesday at the vet. Going back to ophthalmologist for a second/final opinion on Monday. I hate the idea of removing his eye but understand it may be what is best for him. Now, Considering if both eyes should be removed at the same time. He's blind in both eyes and the right eye looks better than the left but doesn't look good. Wouldn't it be better to remove both eyes and not but him through a second surgery?
Add a comment to Peyton's experience
Was this experience helpful?
Umi
French Bulldog
4 Months
-1 found helpful
My dog is only 16 weeks old and has glaucoma in one I and the bet believes it could be due to some trauma at some point during berth.

She no longer has vision in the eye but doesn't appear to be in any pain, so why the need to remove the eye as the vet is recommending?
your dog is in pain even though she doesnt show it. you must have the eye removed or your dog will suffer. you will be considered an animal abuser.
who ever said this person might be considered an animal abuser ,, you are an asshole.. this person is looking for help..your unthoughtful comments are no help
Add a comment to Umi's experience
Was this experience helpful?
Lila
Lhasa Apso
8 Years
0 found helpful
I have a rescue dog who is 8 years old. She is a Lhasa apso poodle mix. She developed diabetes about a year ago and her glucose was over 800. She also developed glaucoma in one eye at the same time as the diabetes. We started her on the Dorzolamide HCL/Timolol Maleate drops twice daily. Her eye pressure is normal. She gets insulin 15 units of Vetsulin and she well controlled at about 225 at 5 hours after eating. Any possibility that the glaucoma might resolve and she won't need the drops with the glucose in good control. She hates the drops but doesn't mind the shots?
Thanks
Add a comment to Lila's experience
Was this experience helpful?
Ferra
Siberian Husky
4 Months
0 found helpful
I have a Siberian Husky about 4 months old. Shes gotten Anisocoria about 3 times since I got her (I got her at 9 weeks) with one or more weeks apart. Two out of the three times it happen right at the end of our afternoon/ evening walks and she always acts fine (willing to play and eat) and usually takes a nap after. Every time she gets it it goes away in 5-30 mins and its like nothing ever has happened. Im so confused on what it could be.
I forgot to mention we are already going to talk to the vet about it and that she is a bit clumsy (she always has been) and has hit her head a couple times.
Add a comment to Ferra's experience
Was this experience helpful?
Osita
Chihuahua
17 Years
2 found helpful
I have a 17 year old Chihuahua who was diagnosed a few weeks ago with glaucoma in her left eye (and bad cataract in her right eye). The eye pressure was already reading at 90+ and the vet recommended removing the eye or euthanizing within a couple of weeks. It's been a few weeks since she recommended one or the other, and we've had her on pain meds and eye drops and ointments to help with the pressure and pain, but I'm feeling completely torn about what to do. She's already blind, basically completely in both eyes, she's deaf, only has 2 teeth left. She's old...barely moves around (which I feel is because she's scared to walk around because she's blind), isn't eating like she used to, soils her bed more frequently than not... The surgery is estimated at $2000.00, plus all the after care and meds for the other eye to try to prevent glaucoma from developing there, too. While I can't put a price on my dog, it's a lot of money, especially having 2 young children to care for. The eye removal won't bring her sight back. It won't improve her quality of life - I suspect she'll just stay in her bed all day even after the surgery because of her age and still being scared to move around because she'll still be blind. I have been considering the euthanization and feel that, out of the already crappy options, it feels like the 'best' option. I don't think surgery is the way to go, but I also don't feel like she's ready to go yet aside from this damn glaucoma. I just hate feeling like I'm taking her life away from her without fully KNOWING if it's the 'right thing' to do. I also don't want her suffering, and have been told that even on pain meds/drops, it's only a matter of time before the eye bursts if we don't do surgery. I don't want that to happen, either... I guess I'm just looking for other people's thoughts or experiences or suggestions?? Thanks for reading.. :(
I'm in the same situation exactly with my 17 yr old chihuahua. She still runs and plays and enjoys life but just yesterday she started having symptoms in her right eye (we loss vision in left eye 3 yrs ago). Got her on the same meds to hopefully safe her right eye. She still eats and potties outside but I see her slowing down right before much eyes and it's heartbreaking... just enjoying the time we have fully..I empathize completely Osita's owner. Prayers and positive energies to u and your family
Bite the bullet and get the surgery- my chihuahua is somewhere between 16-20 we adopted so age isn't certain- but this is a painful condition and she could have 4 yrs left in her. The eye-shrinking surgery- idk the official name is around only $1000.00.
Add a comment to Osita's experience
Was this experience helpful?
Kaya
Mini Australian ShepherD
15 Years
0 found helpful
My adopted 14.5 year old mini Aussie had enucleation surgery of her left eye. That was about 2 months ago. She is a fear biter and I had the surgery done quite quickly after she was diagnosed as she would not let me put drops in her eye without always try to nip/bite at me. I did treat tricks but she's too darn smart and wouldn't even come to me to take treats. Now her right eye is tearing a lot, seems to be pink in color and the white of her eye seems a bit red, not as red as her left eye was before surgery. I read that once one eye has had glaucoma the other eye might also get it. I'm worried that is what is happening. So my dilemma is if I should put her through another surgery (recovery was very difficult as she would not take her pain pills the first night, it was a struggle and I had to use gloves to avoid being bit). I don't know that she would do well being totally blind because of her fear reactions and so I'm so torn about wondering if I should put her down if glaucoma does happen in her only remaining eye. Will either of our lives be a good quality of life. I didn't know when I adopted her 1.5 years ago that she was a fear biter. Groomers won't take her now because since the enucleation she is more fearful and they couldn't even get a muzzle on her. The original examination with the ophthalmologist was awful, two of their medical teams couldn't even get a good reading as she went berserk even with a muzzle on. I'm just so torn as to what to do and what to expect.
Add a comment to Kaya's experience
Was this experience helpful?
Kimber
Cattle dog
5 Years
0 found helpful
At what point should I consider having eye removed? Glaucoma dx in both eyes. IOD R 27 L 50. Currently on drops to help lower pressure. Diagnosed 9 months ago.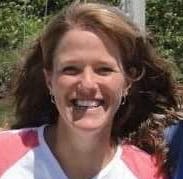 1611
Recommendations
If Kimber's glaucoma is not being controlled (IOP of 50 is not controlled), and she isn't visual in one or both of her eyes, it is typically better for them long term to have the eyes removed, as they are not longer painful, don't need to have the frequent drops, and they could not see regardless. Since I can't see her, I'm not sure whether you should have the eye or eyes removed, but a consultation with your veterinarian or veterinary oncologist would help you make that determination. I hope that all goes well for her.
Add a comment to Kimber's experience
Was this experience helpful?
Gizmo
Chihuahua
7 Years
1 found helpful
I noticed about 2 months ago the my dog had what looked to be white crusty stuff, looked like sleep, in her eye more than normal in both eyes. With her being black and short haired it was really easy to see that it was uncommon but I had also noticed that she was sneezing a bit more this spring than usual as well. We took a short three day vacation and that when I noticed she wasn't eating like she should but then I considered she was out of element because we never really go anywhere. Within a week she had started rubbing her face between blankets and her paws, completely stopped eating, she couldn't see and I noticed her right eye had become kind of bluish colored, normally dark brown. I took her to the vet within a week and said it was full glaucoma in right eye and starting in left. They gave me drops. 1 drop each eye twice a day and that was it. Is there more that should have been done?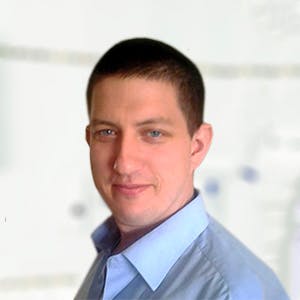 3320
Recommendations
It depends since glaucoma may be a primary condition or a secondary condition; in primary glaucoma you can only manage the glaucoma, in secondary glaucoma you can manage the glaucoma and treat/manage the underlying condition. You should check the intraocular pressures with your Veterinarian regularly to see how effective treatment is. Regards Dr Callum Turner DVM
Add a comment to Gizmo's experience
Was this experience helpful?
Winnie
Havanese
4 Years
0 found helpful
My dog has glucoma in one eye.The vet suggested some drops and we put it in both his eyes. However those drops made him very uncomfortable. He would not be able to sleep and then one day his other eye also clouded. We immediately stopped the drops and his other eye recovered to normal. Now he is able to see from one eye. His other eye is still buldged. But he shows no signs of pain. Should we leave him like that. Or should we take some action. Will his buldged eye evercome back to normal?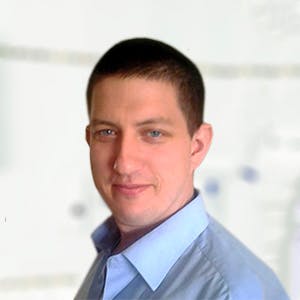 3320
Recommendations
Glaucoma may be primary or secondary, if it is secondary it may be 'cured' if the underlying cause is successfully treated but if it is primary glaucoma then it would need lifelong management. The majority of dogs presenting with glaucoma in one eye will develop glaucoma in the other eye within a year. You should discuss with your Veterinarian other options or consulting with an Ophthalmologist. Regards Dr Callum Turner DVM
Add a comment to Winnie's experience
Was this experience helpful?
Losi
Chihuahua, tibetan spaniel
11 Years
0 found helpful
Has Symptoms
tearing, painful, squinting
Our dog started getting a cloudy eye recently. Shortly after, she developed a small abscess on the skin, just below the lower eyelid, I've checked in her mouth well for rotten teeth but found nothing. Treated the abscess, which quickly dried up and went away. We suspected she was nipped by another dog, causing the abscess. Now, after a week of being healed, her eye seems irritated, painful and tearing. We are going to get her into the vet immediately, but have no real 24 hour emergency centers less than an hour away. Is there anything I can do from home to help her be comfortable until morning?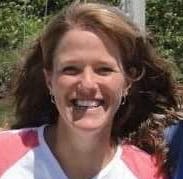 1611
Recommendations
I'm not sure what is causing the irritation to her eye, so can't really recommend anything other than a cool compress around her eye, keep the skin around her eye clean, and don't let her rub at it until you can get her in to be seen.
Add a comment to Losi's experience
Was this experience helpful?
Lucy
Mix
10 Years
0 found helpful
Has Symptoms
blindness in eye with glaucoma
Back in December 2016 my 8 year old dog was diagnosed with secondary glaucoma in her left eye. She has been and is continuing to be treated with the timolol and dorzolamide: 2x a day in the left eye and one time a day before dark for the right eye to try to prevent glaucoma in her right eye. Her last visit to the ophtamologist was last September. At that point the next step was to have the eye removed. However, due to the costliness of the surgery we have put it off. Is surgery something we can avoid totally or should we expect to have the dog undergo the surgery to remove the eye and continue treating the right eye?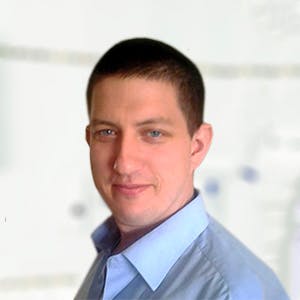 3320
Recommendations
It really depends on how well Lucy responds to treatment, regular checking of the intraocular pressure is important when managing glaucoma to check the effectiveness of treatment and to gauge overall health. You should consult with your Veterinarian or the Ophthalmologist to determine how well Lucy is responding to treatment and to discuss whether surgery is required. Regards Dr Callum Turner DVM
Add a comment to Lucy's experience
Was this experience helpful?
Stryder
Dingo cross blue heeler
14 Years
0 found helpful
My dogs eyes pupils are allways large suaced & it looks like hes crying sometimes should I be worried? I did a test where I held his treat over a fan & his response was he thought I dropped it & was looking everywhere for it he couldnt see it he was half a meter away from it, I love him very much what can I do to help him?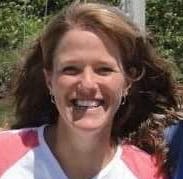 1611
Recommendations
Without examining Stryder, I unfortunately have no way to diagnose what might be going on with his eyes. There are a number of conditions that may be happening - some are benign, some are painful, and some are treatable. it would be best to have him seen by a veteirnarian, and they may refer you to an ophthalmologist, to determine what is going on, and what treatment options are available.
Add a comment to Stryder's experience
Was this experience helpful?
Luke
Cane Corso
2 Years
0 found helpful
2.5 year old cane corso/ neo mix rescue who is territorial and scared in new environments recently diagnosed with glaucoma.
Pressure started at 38 and now with medication is 10. We are down to 2-3 drops/2x a day.

Boarding places are relaucate on adminsterjng drops based on his behaviors (sometimes awesome and sometimes difficult).

Could he go 2 days without the drops if i were to go away for the weekend?

Obviously don't want to regress in treatment but would like to be able to travel for a weekend.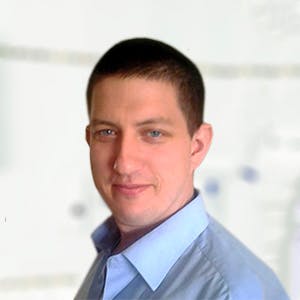 3320
Recommendations
Whilst missing a dose isn't going to cause much of an issue, I wouldn't recommend skipping a whole weekend; whilst it may not cause any long term issues, it isn't something I would recommend. Regards Dr Callum Turner DVM
Will doses continue to be less with proper management? I.e. once a day / every other day?

Will he ever become okay with new environment over time?

Some vets suggested behavioral medicine/ anxiety medicine to calm him but he's perfect at home so I'm hesitant 😕
Add a comment to Luke's experience
Was this experience helpful?
Tucker
German Shepherd
4 Months
1 found helpful
Hello!
I recently rescued my 4 month old puppy, Tucker. He is missing one eye due to a blunt trauma, and still has some stitches, but it is healing well. His foster family told me that he was hit in the face when he was very small, and it caused glaucoma in his eye. The pressure got so bad that the eye burst, and had to be completely removed right before I got him. Now I am concerned about his other eye.
They told me that he has glaucoma in his good eye, but that it should eventually go away. When I first got him, they told me the pressure was at "18". I took him to the vet 3 weeks ago, and the pressure was down to "15". I am wanting to know if it is true that the glaucoma could completely go away, and how long or often I should get it checked.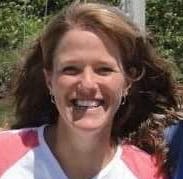 1611
Recommendations
Thank you for your email. There are different causes for glaucoma, but trauamtic causes don't tend to spread to the other eye. If Tucker is otherwise healthy, there should be little risk of his good eye being affected. It would be a good idea to have his eye pressures checked every 1-2 weeks until your veterinarian is confident that the problem has resolved, unless more frequent rechecks are recommended.
Add a comment to Tucker's experience
Was this experience helpful?
Sammy
Shiba Inu
11 Years
0 found helpful
My 11yr old Shiba Inu was diagnosed with glaucoma in her left eye about a month ago. She has been prescribed about 6 different medications since then. First, she was prescribed Latanoprost for her left eye 2x/day, and dorzolamide for the rt eye 2x/day, Prednisone for the left eye 2x/day, cataract drops both eyes 2x/day, and a lubricating gel. She did great for the first few weeks.
About a week ago, her rt eye was squinting all day as the lt did when she was diagnosed, and so that night I gave her the Latanoprost in both eyes. The next day we went to the vet, her pressure was low - Lt 9, Rt 6. When I took her to the ER the first time, her lt was at 60, rt at 34.
Now she's on Latanoprost both eyes 2x/day, Diclofenac both eyes 2x/day, tacrolimus 1x/day, cataract drops and lubricant. She seems worse than she was when I last took her to the vet, before we started the new prescription. Is this a reasonable med regimen?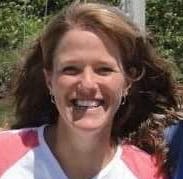 1611
Recommendations
Thank you for your email. Glaucoma can be quite an intensive disease to manage, in both dogs and people. Those medications do seem appropriate, but if she isn't responding well, it would be a good idea to have her rechecked by an ophthalmologist to make sure that everything is going well.
Add a comment to Sammy's experience
Was this experience helpful?
Kobe
Shih Tzu
6 Years
0 found helpful
My dog has been diagnosed with glaucoma. It's been about a year since the glaucoma has been developing. The vet examined the pressure of my dog's eye and said it was around 60, which is terribly high. My dog's eye is pretty swollen and is bulging out. The vet gave us some pain relief pills. I went to an eye specialist and they gave me an eye solution to put in 3 times a day that should lower the pressure in my dog's eye. Does that mean his eye will return to its normal size? I know that the pressure build-up is very painful so I really want the solution to lower the pressure and make his eye smaller so he would experience less pain. I have to visit theneye specialist again after two weeks so they can see if the solution works or not. If not, they have to keep finding a new one that would work for my dog, which will take a lot of time and MONEY. If the solution does work, I have to continuously visit the eye specialist and get the medication and that will also take lots of money. I cannot afford to visit the eye specialist so often or have my dog get surgery. Is there any other way to make my dog better? I know that it's pretty much impossible to restore my dog's vision back but I at least want to relieve the pain, lower the pressure, and make his eye smaller. I'm also worried that I will have to go through this process again once his other eye begins to experience glaucoma.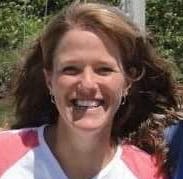 1611
Recommendations
Thank you for your email. If the cost of the treatment to decrease Kobe's eye pressures is prohibitive for you, you need to talk to your veterinarian about that - the option in dogs with uncontrolled glaucoma is often to remove the affected eye. The eye is not usually visual, is painful, and if you aren't able to keep the treatments going, it is actually much kinder to remove the eye. Dogs do very well after this surgery, typically.
Add a comment to Kobe's experience
Was this experience helpful?
Neela
Rat Terrier
11 Years
0 found helpful
My dog had one I removed about a year and a half ago due to the lens coming through her pupil and originally being miss diagnosed with glaucoma and by the time we got to the ophthalmologist and figured out what was going on she needed to have her eye removed. a couple months after that her other eye began to do the same thing we took her to the ophthalmologist who was able to push her lense back and she is now on latanoprost twice daily to keep the pupil small but she has secondary glaucoma due to this. I took her in for a regular check up at the vet last week and her pressure was at 29 I'm concerned that she is in pain but cannot tell us. I don't want to put her through another surgery to remove that eye and she is also going to be 12 years old this year. We also have a few children and I worry about the quality of our dogs life with no eyes and how she would react to the kids. what would be your recommendation ?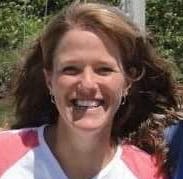 1611
Recommendations
Thank you for your email. It would be a great idea to have a recheck with the ophthalmologist, as they may be able to add medications for her increased pressure. If she does truly have glaucoma in that eye, she may not be able to see out of it anyway, honestly. The ophthalmologist will be able to assess whether she can see. If not, it might be better to have the eye removed, as it can be painful. Many dogs actually do quite well without vision, and she may be able enjoy many more years with you. Once you have seen the ophthalmologist, they'll be able to give you a better idea of long term outcomes.
Thank you. She was seeing the ophthalmologist regularly until he retired. Now the closest veterinary ophthalmologist is quite a hike away , which is nearly impossible to get to on a regular basis with two adults working full time and 3 young children . She was already diagnosed with the glaucoma by the ophthalmologist who was the one who wrote the prescription for the latanaprost 2 times daily. When he retired he suggested regular check ups at the regular vet to check pressure. It was at 29 at her checkup on Thursday . Wondering how the pressure of 29 may be affecting her since she is a dog and cannot talk to me :(
Add a comment to Neela's experience
Was this experience helpful?
Po Rolph
Mixed
12 Years
0 found helpful
My 12 yo mixed breed/"kind of Peek-a-Poo" dog had cataract surgery almost 1 1/2 years ago. She had been doing well until the last few weeks where I noticed a clouding of the eye. He had been getting Prednisolone 1% eye gtts twice a week. I am unable to get to his ophthamologist out of town, but he said it was OK to increase the frequency of the eye gtts. My local vet will be checking his pressure in a few days. Can the eye gtts reverse this clouding? I am so concerned that I did not catch this soon enough.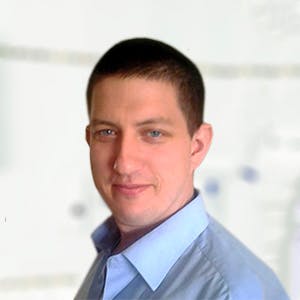 3320
Recommendations
There are different types of clouding; some serious (cataracts) and some not so serious (nuclear sclerosis). Without examining Po, I cannot say if this is something to be concerned about or not but your Local Veterinarian will examine Po and check intraocular pressure etc… and will be able to guide you. Regards Dr Callum Turner DVM
Add a comment to Po Rolph's experience
Was this experience helpful?
Jill
Rat Terrier
10 Years
2 found helpful
My almost 10 yo rat terrier was dx with glaucoma in her right eye. Due to the pain she was having and the loss of vision the vet recommended a needle aspiration and then was injected with medications. The dog was pain free. Last week my other dog (lab/pit) was extremely happy and slammed Jill in the bad eye and good eye with her wagging tail very hard. She cried. Now the eye is still swollen and if you palpate the orbit it's intact, but just barely touching the globe causes the dog to cry out. Will the eye stop hurting? Her good is being treated to help preserve the sight in that eye. The dog wants to hide her face and sleep almost like having a migraine.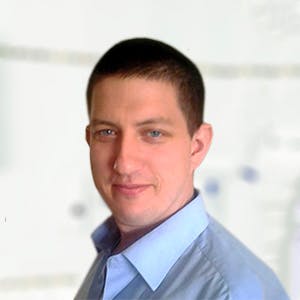 3320
Recommendations
The eyes will be sensitive and any trauma like a tail wagging will not only hurt but usually a few blows of the tail get in before a dog can move. If Jill is in a lot of pain, you should return to your Veterinarian for an examination to determine the extent of any injury and to determine if there should be aspiration or other treatment given. Without examining Jill, I really cannot give you much advice apart from keep it clean and continue with any medications prescribed by your Veterinarian. Regards Dr Callum Turner DVM
Add a comment to Jill's experience
Was this experience helpful?
Francois
Chihuahua
14
0 found helpful
My dog was diagnosed with glaucoma 5 years ago. He has been on Dorzolomide for 5 years. How often does he need to go back to the ophthalmologist for re-checks? At first they made him come back every two weeks and now it is every 3 months. I feel the frequency is too much for a diagnosis from 5 years ago on a medication he has been on for 5 years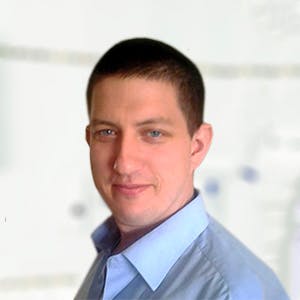 3320
Recommendations
Check ins with your Ophthalmologist should be made every three months or so to keep track of the management of the glaucoma since it can seems to be under control but then can start causing trouble again. Sometimes an Ophthalmologist will recommend a checkup every six months or every year, but I think due to Francois age, every three months is a suitable interval. Regards Dr Callum Turner DVM
Add a comment to Francois's experience
Was this experience helpful?
Daisy Mae
Boston Terriers
12 plus years
0 found helpful
My, Boston Terrier, 12 plus years old, has glaucoma in her left eye. I have been giving her drops of Timolol for about one year. Last week she ended up with a infection in the same eye. I was given Flurbiprofen along with the Timolol. After two days of this, she developed Beta-blocker poison. I almost lost her. Is it better to allow her to go blind and still live with one eye or, take the chance and continue the Timolol in a couple of weeks? With the poisoning, she aspirated into her lungs while she was throwing up. She is now on antibiotics for that.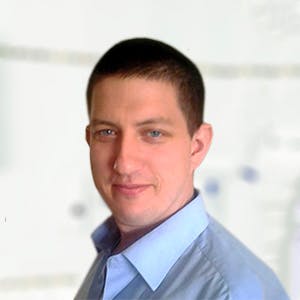 3320
Recommendations
It would be best to continue treatment inline with your Veterinarian's instructions, the timolol treatment can continue after but the eye infection may also be covered with the antibiotics. In these situations it is always best to speak with your Veterinarian about their plan of action. Regards Dr Callum Turner DVM
Add a comment to Daisy Mae's experience
Was this experience helpful?
Baby
chihuahua mix
19 Years
1 found helpful
my dog had been diagnosed this past weekend with acute glaucoma due to cataracts.
It has affected her left eye which is now completely white and we've been told that she is blind.
She had a pressure reading of about 40 but after having IV done it had been reduced to about 25. We were given some Trusopt ointment to apply 3 times a day and as well as some pain medication for a week.
Due to her age, I am worried about putting her through surgery to have her eye removed if needed (we are unsure yet if the medication is helping to reduce her pressure as it's only been a day since we started using it) is there any other type of treatment for her to give her the best quality of life possible while she is still with us? She is still herself and still has an appetite and her blood work comes back with flying colours even regardless of her age.
Because of the nature of her glaucoma should we be concerned about losing her other eye? If so, is there anything we can do to try and salvage what is left as she does have cataracts in that eye as well but is able to see out of it.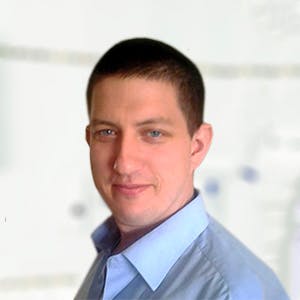 3320
Recommendations
Glaucoma will commonly affect the second eye in around 70% to 80% of cases within a year; there is little to be done apart from regular monitoring of intraocular pressure. There are a few treatment options available but would need to be discussed with your Veterinarian or an Ophthalmologist to determine Baby's suitability for treatment. At present, I would suggest to look for signs of improvement with the current medication and to have regular checks of the pressure of the other eye so that any change can be caught quickly. Regards Dr Callum Turner DVM http://veterinarymedicine.dvm360.com/your-treatment-options-glaucoma-small-animals-0
Add a comment to Baby's experience
Was this experience helpful?
Luke
Flat Coated Retriever
11
0 found helpful
This past weekend, my dog was diagnosed with sudden onset glaucoma in his left eye. We have surgery scheduled for tomorrow to remove the eye. The vet said that he didn't see any problems with his right eye and that his intraocular pressure in the right eye was normal.

My dog is about 80 pounds and I have stairs leading down to my backyard. I'm concerned about him having the same condition in his right eye and losing both eyes because I, unfortunately, don't have a great set-up at home for a completely blind, 80 pound dog.

What are the chances that he will have the same "sudden onset" glaucoma in his right eye and what can I do to help prevent this?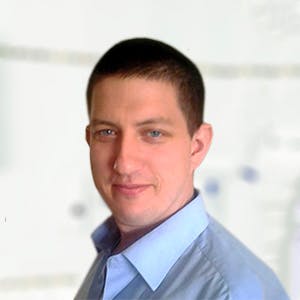 3320
Recommendations
There is around a 40% chance that glaucoma will affect the second eye within a year; there is not really much that can be done to prevent the second eye from being affected by the glaucoma as far as I am aware. The underlying cause of the glaucoma and whether it is primary or secondary will have an effect on the prognosis for the second eye; regular monitoring of the intraocular pressure will give early indications so that action can be taken. Regards Dr Callum Turner DVM
Add a comment to Luke's experience
Was this experience helpful?
tinkerbell
Jack Russell Terrier
8 Years
1 found helpful
My dog already lost one eye to glaucoma about 1 1/2 years ago. We did meds for my dogs but today she went blind. I can't afford another surgery right now. How can I help my dog until I can get funds together? How do I know she's in pain?

She is playing and walking around but gingerly trying to figure things out. I took her to the dog park for a bit with our regulars. She was running around chasing a noisy toy I have and listening for people and walking up to them and jumping on them. However, she did stay away from the other dogs :-( But they sniffed her and she sniffed back. She is not rubbing her eye but she is staying in dark places so I bought her some doggles to help.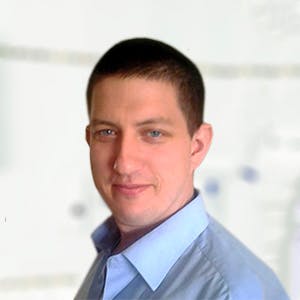 3320
Recommendations
Glaucoma is a condition that commonly affects both eyes, usually one after the other. Depending on the type of glaucoma (primary or secondary) and some other factors, medication may be prescribed by your Veterinarian to decrease the production of fluid within the eye which should with time decrease the amount of pain Tinkerbell is in. Ultimately, it is possible that she may loose her remaining eye. Regards Dr Callum Turner DVM
Add a comment to tinkerbell's experience
Was this experience helpful?
Kirby
Golden Retriever
11 Years
0 found helpful
I have a 11 year old Golden Retriever who's right eye is starting to cloud up, I've been taking her to the veterinary every 6 months and just noticed this while feeding her the other night.

Few questions:

1.) I've called the veterinarian and they've told me it's expected at this age, is that fair?

2.) Are there are natural vitamins, minerals, oils, etc. that I can provide in her food to help delay the symptoms? (carrots?)

3.) When will I know when it's reached a point thats inhibiting her life?

Thanks for your help ahead of time - the entire family truly appreciates it.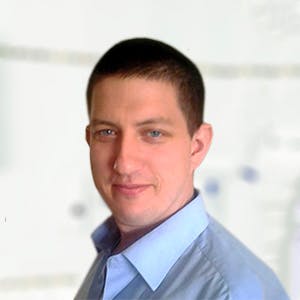 3320
Recommendations
Cloudy eye(s) may be caused by nuclear sclerosis which isn't uncommon and isn't to be worried about too much; although it would be best to have your Veterinarian check Kirby's eyes to be on the safe side; other causes may be cataracts, glaucoma or other lens disorders with any management (if possible) would be dependent on the underlying cause. If it is nuclear sclerosis it wouldn't cause trouble for her life, if it is due to glaucoma or cataracts there are medical or surgical options depending on the cause. If you have concerns, have Kirby's eyes checked by a Veterinarian so that you know the cause. Regards Dr Callum Turner DVM www.cliniciansbrief.com/sites/default/files/attachments/CI_The%20Hazy%20Lens_Cataracts%20and%20Nuclear%20Sclerosis%20in%20Dogs.pdf
Add a comment to Kirby's experience
Was this experience helpful?
Girl
Dachshund
11 Years
0 found helpful
What eye drops are recommended for glaucoma due to diabetes for dogs? She has vision impairment and diabetes. She received insulin twice a day. She is okay at home but vision is noticeable more in unfamiliar places.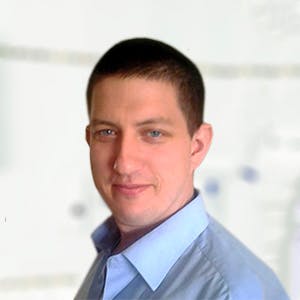 3320
Recommendations
Glaucoma in diabetic patients can be difficult to manage since the medication may be contraindicated or may mask signs of hyperglycemia. Osmotic diuretics should be avoided due to their ability to raise blood glucose levels; topical corticosteroids may help and beta-blockers and carbonic anhydrase inhibitors should be used with caution. I've added an interesting link below. Regards Dr Callum Turner DVM
http://veterinarymedicine.dvm360.com/your-treatment-options-glaucoma-small-animals-0
Add a comment to Girl's experience
Was this experience helpful?
Blue
English Shepherd
8 Months
1 found helpful
Hi, we bought a 6 month old english shepherd, and he was flown in from another province. When we picked him up, he was petrified. Right from the getgo, we noticed he literally ran into things. He would be play fighting with our adult dog and would run directly into cedar posts on our trellis. We also noticed his left eye was a little "cockeyed".

It also needs to be said that he is afraid and growls and barks at people. He attached himself to me because I comforted him on the way home from the airport. He adores my stepson who is 6'4", and weighs close to 400 lbs. However, he has been fearful of my husband, especially if he stands up from a seated position. He is terrified of brown suede slippers he wears, and cowers even if they have been left by a chair. We have been working diligently for 3 months now to ease his fears.

Now, a couple of weeks ago, he literally ran into a rose bush and dropped and tumbled immediately, then ran a bit. He came to me and I watched, horrified, as blood filled his left eye. I am very very angry with myself for not taking him to a vet immediately. My only excuse was that I was afraid of traumatizing him further by forcing him to "confront his fears" of people. Especially if he was in pain. Over the next couple of days his eye appeared to be clearing up, with the brown colour returning, and the pupil was normal looking. Suddenly one morning, it had turned blue-gray, and he was in obvious distress. Long story short, now the vet thinks its glaucoma, with the pressure very high. The normal eye is borderline. He was put on cortisone, antibiotics, and pain meds. Nothing helped. His eye is the same blue gray and bulging. We are to see an ophthalmologist for him in the next short while.
From what I read here, the glaucoma symptoms can be anti social behaviour due to pain, and what we suspected... vision loss from day one.

The bad eye is draining a little bit of whitish fluid, and although still bluish gray, you can see foggy black behind the blue gray. Could that be the "old blood" that I saw originally? And can the drainage be a good thing?

The breeder checked historical background and there has been no vision issues in our pups bloodline. And, interestingly enough, the fearful and timid behaviour is not the way he was prior to the flight. She has also been very helpful in searching out information to help us.

We have our suspicions about the flight, but it won't do any good anyways.

Can secondary glaucoma caused by injury, be passed onto the good eye?
What should we expect for our now 8 month old pup?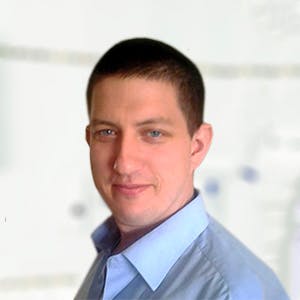 3320
Recommendations
In a case like this where there is high intraocular pressure in a puppy, it is important to take swift action to see an Ophthalmologist as soon as you can to try and restore vision to the eye as prolonged high pressure in the eye will result in permanent blindness. Trauma induced glaucoma can affect both eyes and most efforts will be made to try and keep vision in the second eye. I do not like pets travelling by air (my dog was traumatised for weeks when we emigrated) but sometimes it is a necessary evil with most pets recovering quickly afterwards. The oozing of fluid may be due to other problems around the eye caused by the glaucoma. It is now just a case of visiting an Ophthalmologist and having them evaluate the eyes to determine if they are able to save both eyes or just one; in a dog as young as Blue time is very important. Regards Dr Callum Turner DVM
Thank you for taking the time to respond. I really appreciate it. Hopefully we will see the ophthalmologist soon. His good eye is squinting and appears to be turning a bit at times. :(
Add a comment to Blue's experience
Was this experience helpful?
Lola
Mixed
5 Years
0 found helpful
Hello,
I noticed a few days ago that my dogs eyes looked very slightly cloudy and blue. I looked it up and attributed it to her aging (she's almost 5) I've been monitoring it closely. Her left eye seems to be back to normal but the right eye seems to be more cloudy now but only in the upper half of the eyeball. The lower half looks ok. I also raised her eye lids for the first time today and noticed the right eye is bloodshot. She does not show signs of pain, no squinting and no obvious swelling or vision impairment. Her behavior is completely normal. She is a very healthy and active dog.

I work and live in remote areas and am almost 100 miles from the nearest vet. How concerned should I be?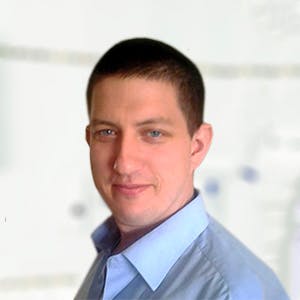 3320
Recommendations
Cloudiness of the eyes may be attributable to cataracts, nuclear sclerosis or lenticular sclerosis; these may be primary or secondary changes and may be attributable to other conditions. Without an examination I cannot tell you for sure; I appreciate your location is a little restrictive in finding Veterinary care but the next time you go to town or in that direction it would be worth taking Lola with you. Regards Dr Callum Turner DVM
Add a comment to Lola's experience
Was this experience helpful?
Pugsly
Pug
1 Year
1 found helpful
Our dog has been diagnosed with secondary glaucoma due to injury that he had 9months ago. He's had flap surgery 2 months after his injury. Ever since then , IOP in his right eye had been going up and down. Recently, (3weeks ago) one of our doctor found out that our dog developed bullous keratopathy in his right eye( glaucoma eye) He said that there is no cure for both secondary glaucoma or bullous keratopathy. We are in Korea now, and maybe ..ophthalmology technology is not well developed here. We visited many eye specialists including university .... and processs/results had been quite dissapointing so far. I am very concerned that his glaucoma in his right eye will also effect his other eye.

Can secondary glaucoma in dog's one eye also effect other eye which is normal ?Have you heard of, or seen any cases as such? Our doctors in Korea were uncertain about this. Please help us.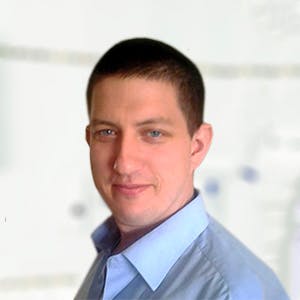 3320
Recommendations
Secondary glaucoma may affect one or both eyes depending on the primary cause. Usually glaucoma caused trauma in one eye wouldn't cause glaucoma in the other; however, whilst not usual (in cases of eye trauma), there is always a risk of glaucoma in the other eye, which is why Veterinarian's recommend regular IOP tests in the healthy eye and advise the clinical symptoms of glaucoma, so that if glaucoma affects the healthy eye, it can be caught and managed early; other causes of secondary glaucoma are more likely to affect both eyes (infections, inflammatory diseases). Regards Dr Callum Turner DVM
I found in his files that he might've had infectious canine hepatitis. It is a possibility. They did not run any tests on him and none of our other dogs showed any symptoms.
What if we give him enucleation? Would it prevent his healthy eye being effected? Or would his healthy eye 'still' be in risk of being effected even after enucleation of his glaucoma eye? He still has some sights left on his glaucoma eye. which makes it very difficult for us , because he is only 1 year old. We do not want to take any risks of this horrible disease spreading to his other eye. We understand that it is very unusual, but if there are any risks, we can't let him take it. Thank you so so much for your answers. It means a lot to pugsly and our family. Thank you.
Add a comment to Pugsly's experience
Was this experience helpful?
Tigger
Cocker Spanial
7.5
0 found helpful
My cocker spaniel had cataract removed and was doing well.then recently noted that the other eye looked smaller and the third eyelid appeared. Took to vet emergently and had noticed the surgically eye appeared larger and some blue. We tested the surgical eye and vet said pressure way up and I started latanoprost immediately. He said the other eye appeared to be hoerners syndrome. Could that have caused pressure to increase in the other eye? Was aware pre cataract surgery that glaucoma a possibility. Will be following up with eye vet asap.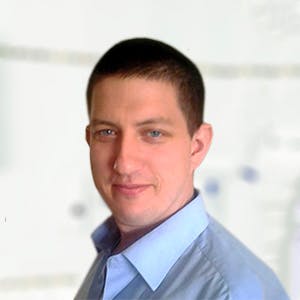 3320
Recommendations
I do not know of a direct link between Horner's Syndrome and glaucoma; however it would be best to have an Ophthalmologist check the non-glaucoma eye as around 80% of dogs with glaucoma in one eye develop glaucoma in the second eye within a year. Regards Dr Callum Turner DVM
Add a comment to Tigger 's experience
Was this experience helpful?
Dave
doberman/chow/irish setter mix
15 Years
0 found helpful
Medication Used
vertopolycin, flurbiprofen
My dog hit his head at some point some weeks back and we noticed his eye looked like it was popping out of his head. So we took him to the vet who wanted to test for glaucoma. I'm not sure what the results came as (I wasn't there at the time) but she gave him drops and ointment. He hasn't adjusted well to teh vision loss in that eye and recently his "good" eye doesn't seem to be responding either and he keeps sqinting or keeping it closed. It doesn't look like glaucoma is affecting the good eye. What could be the cause of total blindness for both eyes while only one is visually due to glaucoma? Also he is about 14-15 years old, how would you suggest we take care of him/teach him how to get around with such quick vision loss?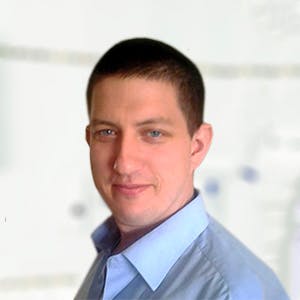 3320
Recommendations
Glaucoma is characterised by increased intraocular pressure; whereas proptosis is the abnormal protrusion of the eyeball (which may cause secondary glaucoma). The protrusion of the eyeball may be caused by a retrobulbar abscess or a haematoma which pushes the eye forward. Without examining Dave I cannot say the cause; plus with his age treatment options are limited. Dogs usually adapt well to loss of vision, but normally loss of vision is gradual and they have more chance to accomodate; give him time. Regards Dr Callum Turner DVM
How is glaucoma passed on is it genetic or can any dog get it at any time?
Add a comment to Dave's experience
Was this experience helpful?
Mishti
Golden Retriever
Three Year
0 found helpful
Has Symptoms
Redness, squint sometime, rubs her face , blurred
My dog is 3 yrs old, golden retriever female, got right eye problem, which relapsed third time with in three months... After analising all the symptoms, the vet diagonsed that it's gloucoma... Now my question is that, is it too late since three months have gone??? Secondly is it curable ???? Thanks...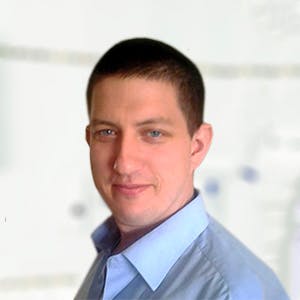 3320
Recommendations
The biggest question is the underlying cause of the glaucoma which would determine the direction of treatment and the prognosis. Glaucoma may be caused by infection, inflammation, trauma, genetics or tumours. Glaucoma can affect both eyes within a year in around 40% of cases; it may be worth visiting a Specialist. Regards Dr Callum Turner DVM
Add a comment to Mishti's experience
Was this experience helpful?
Lila
Basset Hound
8 Years
0 found helpful
My dog was recently diagnosed with glaucoma. I took her to my vet and they started her on dorzalimide.Then we took her tothe specialist and they got her pressures down with the addition latanprost. She was doing great for the last 4 days. She's taking carprofen and tramadol for the pain. She's now got both her eyes closed again and I've given her the drops as prescribed and the pain meds as proscribed. Is there anything else I can do to prevent me from taking her into emergency care treatment because it's so expensive? She has a follow up appointment on tues with specialist? Can I increase the drops or do I need to take her to the emergency vet again?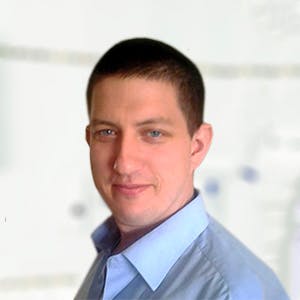 3320
Recommendations
Unfortunately, as I haven't examined Lila and she is under a different Veterinarian's duty of care I cannot suggest an increase in dosage of a prescription medication (by law). Treatment is centered around the type of glaucoma and whether it is a primary or secondary condition. You would need to wait to see the specialist on Tuesday. Regards Dr Callum Turner DVM
Add a comment to Lila's experience
Was this experience helpful?
Jugi
10 Years
1 found helpful
My dog is suffering from glaucoma so can u please suggest me some drops for my dog so that she will be queried????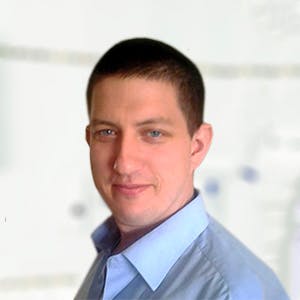 3320
Recommendations
Treatment of glaucoma is dependent on the original cause and whether it is a primary or secondary condition; if the glaucoma is a secondary condition, the treatment of the primary cause may help alleviate the glaucoma. Was the glaucoma diagnosed by a Veterinarian? If not, visit your Veterinarian to confirm the diagnosis and to discuss treatment options. Regards Dr Callum Turner DVM
marijuana is good for the eyes of humans(glaucoma), will it work for dogs?
my dog glaucma too, the veterinarian said the only way is surgery to remove the eye ball.
What happen in dog's eye after the eyeball is removed?
i still cant imagine... my dog with a hole in his eye
Add a comment to Jugi's experience
Was this experience helpful?