What is Bronzing Skin Syndrome (Dalmatians)?
When the hair follicles become inflamed (folliculitis), a secondary infection can also occur, termed superficial pyoderma. This infection is caused by Staphylococcus intermedius, a bacteria normally found on all dog's skin that is opportunistic, infecting when the skin barrier has become compromised, or there is an immune dysfunction. Itching generally occurs, and the folliculitis stops hair growth, causing alopecia, or hair loss. Any remaining hairs in the area are then stained by porphyrin pigments from the serum that oozes out of the inflamed follicles, and is often permanent. Show dogs are more frequently exposed to stressful conditions which can cause folliculitis, such as travel, changes in heat and humidity, chemical irritants in grooming products, and allergens.
Bronzing skin syndrome, also referred to as Dal crud, is a type of bacterial folliculitis seen exclusively in Dalmatians. Hair loss, crusty skin patches, and bronzing of the skin are seen in this condition, which can be caused by allergies, genetics, stress, environmental changes, or diet.
Book First Walk Free!
Symptoms of Bronzing Skin Syndrome (Dalmatians) in Dogs
Symptoms of bronzing skin syndrome can include:
Skin bumps at the base of inflamed hair follicles
Scabs or crusts around bumps due to ruptures
Skin scaling
Itchy skin
Hair loss around bumps
Patchy coat
Skin attains a bronze hue
Causes of Bronzing Skin Syndrome (Dalmatians) in Dogs
The true cause of Dalmatian bronzing skin syndrome is often debated. The cause of folliculitis has been theorized to include:
Genetic inherited defect, related to uric acid metabolism
Allergies: airborne, food, chemical or parasitic
Stress, which increases glucocorticoids, permitting bacteria to flourish
Changes in humidity
Changes in temperature
Diet high in purine content
Diagnosis of Bronzing Skin Syndrome (Dalmatians) in Dogs
To determine if your Dalmatian has bronzing skin syndrome, your veterinarian will take into account any visible symptoms, history of those symptoms, and results of a skin biopsy. Microscopic exams and cytology tests of skin scrapings can confirm bacterial folliculitis by identifying inflammatory cells and intracellular cocci.
Other tests can help to identify the cause of the folliculitis, which will directly affect treatment. An intradermal skin test may be performed to check your dog for any allergies, such as pollens, molds, foods, flea saliva, or chemical irritants. Screenings may be done for any endocrine disorders, immune mediated disease, Staphylococcal hypersensitivity, or seborrhea. Your dog's uric acid levels can be checked through a blood or DNA test. Additional cultures of ruptured pustules, crusts or biopsied lesions may also be examined.
Treatment of Bronzing Skin Syndrome (Dalmatians) in Dogs
Treatment of this condition will attempt to control skin symptoms and treat the underlying cause.
Controlling skin issues
Antibiotics, topical antiseptics, antibacterial creams, and antibacterial shampoos can all be used to treat the skin, and can result in temporary coat changes.
Systemic antibiotics that are effective against Staphylococcus intermedius are usually prescribed as a long term therapy, given for 3 weeks to 10 days after a visible cure is seen. If no change is seen in 7-10 days after treatment begins, the drug may need to be changed.
If your dog needs a more aggressive treatment than a standard antibacterial shampoo, benzoyl peroxide shampoos used 2 times weekly can both cleanse the skin and remove bacteria. Follow with an emollient conditioner or hypoallergenic oatmeal crème rinse to prevent the skin from drying out. Chlorhexidine shampoo is also effective, and can be less irritating to your dog's skin. If there is a flea issue present, alternate hypoallergenic shampoos with antibacterial shampoos if needed, but do not bathe too frequently.
Treating the cause
Due to a genetic defect in all Dalmatians, an inadequate purine metabolism causes an excessive amount of uric acid in the body. Your veterinarian may modify your dog's diet to one lower in purine content. If in the show industry, it is recommended to avoid many common baits that are known allergens. Your veterinary caregiver may also prescribe a drug to lower uric acid, such as allopurinol.
For allergies, antihistamines may be prescribed. Fatty acids can also help, which act as immunomodulators and anti-inflammatories, and can help to maintain the skin and healthy hair growth. These should be combined vegetable and fish oils, and often work synergistically with antihistamines.
If your dog's folliculitis is caused by an immune deficit, autogenous bacterins, or a killed bacteria vaccine, may be helpful for reoccurring cases.
Recovery of Bronzing Skin Syndrome (Dalmatians) in Dogs
Treatments may be continued as long term therapy to manage symptoms. If a reoccurrence occurs within a few weeks after stopping treatments, it may be that antibiotics were not given for a long enough time. Reoccurrences that occur 2 to 4 times a year are best managed by repeated treatments of antibiotics and shampoos.
If your dog is a show dog, your veterinarian may suggest using a preventative antihistamine therapy before the expected stress related event. Prevention is done mainly through breeders, who should be aware of this condition in the population, and not breed affected dogs.
Bronzing Skin Syndrome (Dalmatians) Questions and Advice from Veterinary Professionals
Momo
Dalmatian
2 Years
0 found helpful
I just recently adopted a Dalmatian (about 2+ years old) and the family whom I adopted him from said that they bathed him with a shampoo and then immediately he got the hive-looking bumps just on the top of his back. No where else does he have these hives but he also began to look a little yellowish in color between his eyes. It's very faint and at first I thought maybe it could just be stained from the grass before it had snowed in our area.I live in Nebraska and we've had a lot of snow recently so I know there is a possibility that maybe there is allergens in the air. I've tried to avoid using any perfumes around him and he has a limited-ingredient diet: specifically one from Tractor Supply Co. called 4Health
Guaranteed Analysis:
Crude Protein (min.) 21.0%
Crude Fat (min.) 12.0%
Crude Fiber (max.) 4.0%
Moisture (max.) 10.0%
Zinc (min.) 150 mg/kg
Selenium (min.) 0.35 mg/kg
Vitamin E (min.) 150 IU/kg
Taurine* 0.12%
Omega-6 Fatty Acids* (min.) 2.2%
Omega-3 Fatty Acids* (min.) 0.4%
Glucosamine* (min.) 300 mg/kg
Chondroitin Sulfate* (min.) 100 mg/kg
Total Microorganisms* not less than 80,000,000 CFU/lb (Lactobacillus plantarum, Bacillus subtilis, Lactobacillus acidophilus, Enterococcus faecium, Bifidobacterium animalis)
*Not recognized as an essential nutrient by the AAFCO Dog Food Nutrient Profiles.

Caloric Content:
Metabolizable Energy (ME) 3,506 kcal/kg (328 kcal/cup).

I'm hoping maybe there's a natural remedy to help get rid of the spots but so far I can't really tell that my baby is suffering from any sort of discomfort or itchiness. If anything he really only itches them maybe every other morning when he lays down to get belly rub. I'm more concerned whether or not it's actually "dalmatian bronzing syndrome" or something less. Thank you in advance.
My dalmatian has exactly the same and I was wondering if you found out anymore to what might cause this issue? I had him tested for allergies but nothing has come up.
Add a comment to Momo's experience
Was this experience helpful?
HAZE
Dalmatian
1 Year
0 found helpful
Is folliculitis usually caused from something diet related or environmental?
He was recently treated with an antibiotic for high uric acid in his urine. He's on Hills prescription diet now and I shampooed him once so far with a benzoyl peroxide shampoo. He loves the hose at the barn with untreated well water. Is it possible to be allergic to the sulfur in the water? I can't figure it out. Welts, bumps and itchy all over poor boy. Might I add, I live in South Florida. Any info would be greatly appreciate.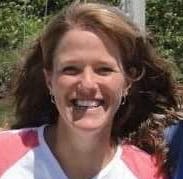 1611
Recommendations
Skin disease can be related to allergies, bacterial or fungal infections, parasites, or other causes. Without being able to see Haze's skin, I have a hard time determining what might be causing the bumps. It would be best to have him seen by your veterinarian, as they examine him and see what might be causing the problem. I hope that all goes well for him!
Add a comment to HAZE's experience
Was this experience helpful?