What are Poultry Allergies?
Poultry can include meats like chicken, one of the most common food allergens for dogs, as well as options like duck which has lower incidences of allergic reactions. Food allergies can cause distressing skin conditions in canines as well as chronic disorders such as indigestion, ear infections, and breathing troubles. Allergies are due to an abnormally high defensive response to a protein, in this case, a type of poultry, which the immune system perceives as an intrusive substance. Foods are broken down into amino acids by the digestive system, and the amino acids are then absorbed by enterocytes, a type of white blood cell. If the digestive system doesn't completely break down the proteins, the enterocytes see them as intruders and attack the body.
An allergy to poultry is an over-reaction of your dog's immune system to an unwelcome protein, in this case, a poultry protein, that is present in a particular ingredient of their diet.
Book First Walk Free!
Symptoms of Poultry Allergies in Dogs
Allergies to food usually occur in adult dogs, over the age of three. There are exceptions, and a food allergy can have a detrimental effect on a young dog's growth if not addressed. Skin reactions are usually more concentrated around the face, groin, toes, and under the front legs.
Bald patches
Chronic ear infections
Chronic gas
Chronically inflamed feet
Coughing
Diarrhea
Hives
Obsessive licking
Paw biting
Pawing at face
Poor growth (puppy and adolescent)
Shaking of the head
Skin infections
Skin rashes
Vomiting
Wheezing
Types
If your dog has developed an allergy to a particular poultry, other avian options may still be available. Several types of poultry can be included in your dog's food. The three most common poultry sources are:
Chicken - This is by far the most common poultry ingredient in dog foods and is also the most likely to induce allergies in canines.
Duck - Often used as an alternative poultry for those canines with chicken or turkey sensitivities as it has a lower incidence of allergic reactions.
Turkey - Turkey is sometimes used as an inexpensive alternative to chicken. Although it is less allergenic than chicken, allergies are somewhat more widespread to turkey than to the more exotic choices.
Incidences to more exotic avian proteins are less frequent, but they do happen. These types of proteins could include any of the following:
Emu
Goose
Ostrich
Pheasant
Quail
Squab
Causes of Poultry Allergies in Dogs
Food allergy - An allergy to food is a self-defense response by the immune system to an amino acid that it perceives as a threat. An allergic reaction doesn't happen the first time an individual is exposed to the allergen as the immune system has to encounter the protein more than once for enough enterocytes to recognize it as an invader. If your pet is showing an intolerance to a particular food, it may indicate that an allergy is in the process of developing. Any individual ingredient can cause an allergic reaction, but certain foods, including chicken, dairy, beef, and egg products, tend to induce canine allergies more often than others.
Food intolerance - Food intolerance is different from a food allergy because the reactions in food intolerance are not caused by histamine. Additional symptoms, including changes in the consistency or color of the stools, gurgling sounds from the digestive system, and abdominal pain, are common with a food intolerance. Food intolerance, although different from an allergy, can lead to allergies as the intolerance may cause the food to be improperly broken down by the digestive system.
Diagnosis of Poultry Allergies in Dogs
The symptoms of food allergy in canines show up mostly on the skin and will prompt your veterinarian to perform a cutaneous cytology to diagnose the issue. Cutaneous cytology is a procedure in which the affected skin cells collected and then examined microscopically for signs of disease, yeast infections, or mites. Your veterinarian may suggest the most common diagnostic tool for confirming and later pinpointing food allergies, which is an elimination diet. During an elimination diet, the dog's food regimen will be switched to reduced ingredient commercial foods or unseasoned human grade food. Proteins and carbohydrates that are not included in the dog's current food, referred to as novel ingredients, are generally the best choice for an elimination diet. All of the ingredients in the current food should be avoided when choosing the proper replacement diet. It is important to check the ingredient list for poultry meal, by-products, and flavorings to ensure the possible allergens are completely removed.
Although either poultry or egg allergies often exist separately, it may be wise to remove egg products during an elimination diet as well if an allergy to poultry is suspected, as the proteins can be similar. Properly implemented, an elimination diet should cause the signs and symptoms to disappear after several weeks, at which point additional ingredients will be included into the canine's diet one at a time until the allergen is uncovered. Ensuring that your dog does not consume anything other than the food used for the elimination diet is a primary concern during this diagnostic treatment. A single treat or leftover with the offending protein can cause the allergy to resurface. Poultry proteins can be found in pet related items as diverse as:
Flavored medications or supplements
Flavored plastic toys
Flavored toothpastes
Pigs Ears
Rawhides
Treats
Treatment of Poultry Allergies in Dogs
During the several weeks that are often required before the elimination diet can reveal the allergen, your pet may continue to experience some symptoms. Corticosteroids and antihistamines can sometimes reduce swelling and control itching, however, many veterinarians prefer to complete the elimination diet before recommending symptomatic treatment. This is because the use of these remedies can also make it harder to determine which component in your dog's food is causing the allergic reactions by masking visible signs. Once the allergen has been ascertained, the initial course of action is the removal of the ingredient from the dog's diet.
Supplements, such as Omega-3 oils and probiotics, are often recommended to support the immune system and to protect the skin itself. The additions of these supplements are intended to assist your canine's body in handling any accidental exposure to allergens as well as to prevent the cultivation of new allergies. Secondary skin infections are also common with canine skin allergies and antibiotics may be prescribed to combat these infections. Although allergies to foods are not strictly curable, signs and symptoms generally disappear with removal of the offending ingredient from their diet. Relapses can occur from even small exposures to the allergen, so it is important that you continue to be vigilant for poultry-related components in ingredient lists. Allergic responses to one type of food will often indicate a predisposition to developing an allergy to the components of the replacement diet as well over time.
Recovery of Poultry Allergies in Dogs
Many types of proteins are suitable as a replacement to poultry in the patient's diet. Using limited ingredient foods with novel protein sources should relieve the symptoms.
Alternative protein sources for your dog could include one or more of the following:
Broccoli
Buffalo
Eggs
Elk
Fish
Lamb
Lentils
Quinoa
Rabbit
Soybeans
Spinach
Venison
Poultry Allergies Questions and Advice from Veterinary Professionals
Bowie
Portuguese Water Dog
16 Weeks
2 found helpful
I have a 16 week puppy who I suspect is suffering from a chicken allergy. I feed her a food that lists Chicken Fat (Preserved with Mixed Tocopherols) as the 10th ingredient. I was told by the mfg that 99% of the time, chicken allergies are from the protein in the chicken, and the fat contains no protein. What are your thoughts on this?
I figure better safe than sorry and make sure there is NOTHING chicken on the labels. I have a dog that has seizures when he eats chicken as his main protein.
I'm thinking the same thing about my 14 week old puppy. Is yours throwing up?
Add a comment to Bowie's experience
Was this experience helpful?
Ezrs
Labrador Retriever
14 Weeks
0 found helpful
My 14 week old puppy started throwing up once a day about 5 days ago. He eats 3 times a day. About a month ago I started him on a grain free dehydrated raw/ cooked real food diet because he was getting severe rashes in his ears. The switch completely stopped the rash and itching. He eats honest kitchens grain free turkey and now chicken too, orijens, cooked chicken breast, sometimes eggs, and always organic pumpkin and a teaspoon of raw goats milk. He is energetic, urinates and drinks water like normal, his poop seriously looks picture perfect, but he has this throw thing. Now he sometimes sneezes and scratches (not excessively) as well.

Today I just babe him pumpkin, a little raw goats milk and boiled chicken breast because he held it down from lunch just fine. He threw it up! Are it before my husband could get it. He hasn't thrown it back up! What does that mean? I thought it was the chicken now I don't know. Please help. Also there hasn't been bile on his throw up. I also put prozyme on the cook chicken
Im wondering if your weet baby only throws up after eating certain foods?A few thoughts:
It is common for puppies to have worms & not necessarily have visual symptoms right away so maybe this is the issue? Obviously it can be many other things however our pomchi had them but seemed fine for a few weeks after we got her @1 mo old. Maybe she eats too fast at times?
It is normal, as gross as it is lol for dogs to eat their throw up. Yuck! My pomchi has been known to eat her brothers poop, I now know they have sprays to make poop & vomit "taste bad" What?!?! lol
What breed is he? There are certain breeds who eat too fast & if it is that they have bowls to help. Good luck & hope you figure this out!
Add a comment to Ezrs's experience
Was this experience helpful?
Smoochie
Lhasa Apso mix
7 Years
2 found helpful
Has Symptoms
Licking, head shaking, chewing paws
My dog has always eaten chicken and homemade foods because we do not trust the kibble and she also does not like it. For some reason, she has had pretty bad skin infections like the one under her arm. She is completely bald under there and it is black. She always licks it and seems to have a yeast infection. I am not wondering, because the main thing that I feed her is chicken, if she may be allergic.
Male Chihuahua I adopred 2years ago at 6&1/2 yrs.allerg.to chckn,painw/pooping,vet 2times tests, p$400.00 still in pain prescribed metacam,miralax,worse now.Penis comes out won't go back in for awhile .?
My dog had black patches and I found out it was staph infection on her skin.
I have the same problem with my 6yr old G.shepard mix she has black all over her stomach now I'm not sure if it's a seasonal allergy or a food allergy last winter it all cleared up this summer her stomach was black again I don't know what's going on any suggestions
My dog had skin allergies. I took them off chicken and all allergies stopped, no itching, no stains on hair or around paws, eyes or on legs where they were biting and scratching. Also, make sure just because it says "no chicken", I found the by products or broth, still had chicken in it, so I had to change to limited ingredients. Make sure there is no chicken by products or chicken broth in the dog food.
I am caring for a dog that had developed an ugly blackish rash in the groin area after he started staying with me. I had been feeding them a limited ingredient diet that contained chicken. I have since switched him off the chicken onto a diet with lamb and have noticed the groin area has returned to the normal area of pink. This chicken allergy is new to me.
Add a comment to Smoochie's experience
Was this experience helpful?
Reaper
Akita Inu
3 Years
2 found helpful
So my family and I want to adopt a beautiful Akita dog, and the owners stated that the dog has a poultry allergy, what I want to know is will this medical problem be highly expensive down the line even if we use a poultry free dog food brand and have him avoid chickens and other forms of poultry? How much money will this allergy cost us down the line the dog is 3 years old and we'd like him to stay healthy for as long as possible and just wanted to know what the medical cost would be that you could foresee I mean.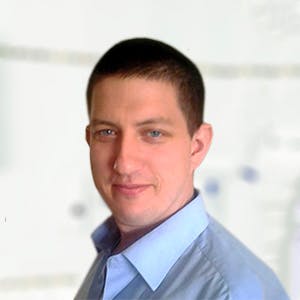 3320
Recommendations
Generally if you eliminate poultry from food and environment, there wouldn't be any issues; however, if Reaper develops other food allergies the usual go to of chicken would be out of the question. As far as cost, I really cannot comment as this can vary from zero to thousands. Regards Dr Callum Turner DVM
Is it a true allergy, or allergy type reaction to chicken by-products? Chicken by-product has feather meal in it. Feather meal is high in protein, but not digestible. Do you feel that this is true in most cases? Just a bad reaction to a low quality ingredient?
Add a comment to Reaper's experience
Was this experience helpful?
Capitan
Poodle
11 Years
0 found helpful
I have an 11 year old poodle/mix, he began to bite out his own hair about a month ago and he suffers from skin rashes and intense licking, (specifically on his arms along the sides). He also gets etremely nervous and agressive at times. He gets diarrhea a lot. Hes been on a chicken and rice diet, since hes allergic to alomst all kible. What would be a good solytion for his diet? And what would be a good solution for his anxiety?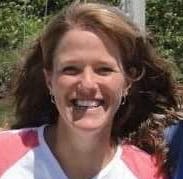 1611
Recommendations
Thank you for your email. WIthout examining Capitan, I can't comment on what might be the best treatment for him. There are many causes of skin disease, including parasites, bacterial or fungal infection, or allergies, and environmental allergies are much more common than food allergies. It would be best to book an appointment with your veterinarian, have him examined, and your veterinarian can assess him skin, determine what might be going on, and give him appropriate therapy. They can also help you with his aggression, whether training or medication might be necessary.
Add a comment to Capitan's experience
Was this experience helpful?
Ozzy
American Staffordshire Terrier
2 Years
1 found helpful
Hi I have a 2 yr old American Staff Terrier. Since I brought him home he has been sneezing and he snores and when he sniffs outside he kind of grunts. He a also is very itchy though no skin rash can be found. He bites his paws and front legs. Licks like crazy too. The vet mentioned allergy yo chicken or beef and to try eliminating each for 2-3 weeks etc to check. I found some foods but he won't eat kibble much, but will eat canned. I also cook eggs and salmon and give him some too. Today he isn't eating but it is a very hot day. What can I do, just eliminate each from his diet for 2 weeks and see?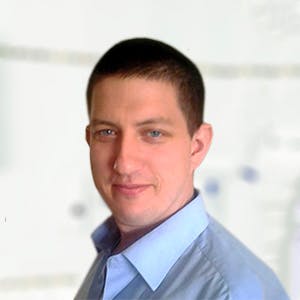 3320
Recommendations
Exactly, generally we would recommend moving a dog over to a special allergy diet or a restricted ingredient diet to eliminate as many ingredients as possible and monitor for improvement over a few weeks. If there is an improvement in symptoms, we would then recommend reintroducing each ingredient individually and looking for another reaction to occur. Regards Dr Callum Turner DVM
Add a comment to Ozzy's experience
Was this experience helpful?
Sandy
Mixed
10 Years
0 found helpful
is it possible to get a RAST (Radio Allergo Sorbent Test) for food allergies for dogs or some other blood test like ElISA(Enzyme Linked Immuno Sorbent Assay) My dog has food allergies, that is a fact but I would like specifics and if possible quantifiable.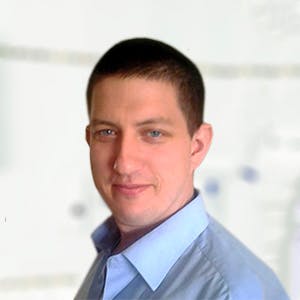 3320
Recommendations
There are some tests like VARL which are intended for the identification of allergies to food and environmental allergens, however success results do vary depending on the study referenced but would be a good starting point. Regards Dr Callum Turner DVM www.varlallergy.com
Add a comment to Sandy's experience
Was this experience helpful?
Messi
Boxer
2 Years
0 found helpful
Done blood test elergick from all red meet rice egs piece and other stuff ...Been feeding like chicken turkey that shows in blood results it's good to go ,stoped giving her tablets and she was fine and now she gets east infection and heat spots again ,spend lots of money but geel like there is no result which is means have to go on the again wich cost me 160£ per month wich can't afford anymore ...she tryed all sort of food wet dry and raw and she defiantly don't like dry or wet that shed been giving to eat as always have direa ... any advice u can give it to me please
Thank u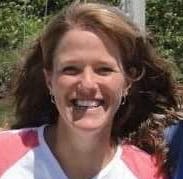 1611
Recommendations
Allergies can be very difficult and complicated to control. Without seeing Messi, and her test results, and knowing what her response to medications has been, I cannot comment on how to help her at this point, unfortunately. Since your veteirnarian has seen her recently, you may be able to call and let them know that she is having problems again, and get any recommendations that they may be able to offer. I hope that you are able to help her.
In allergy testing, only a true allergy will show up. This may be more of an "intolerance" that can usually be changed with limited ingredient, and/or grain free diets. The higher end foods that is.
Add a comment to Messi's experience
Was this experience helpful?
Riley
Black lab great dane mix
6 Years
0 found helpful
Has Symptoms
Head Shaking and scratching
My dog is constantly shaking his head and scratching at his left ear mostly leaving all scabs. He had a hematoma about 4 years ago. We pull black tar our of his ear at least every 2 days. we have taken him to the vet and they just say it is normal stay away from chicken and beef which we have for 6 years but I does not get any better. We have had him on Fromm Lamb and lentil for about a year now and still nothing. We do not give him any table food except carrots and we occasionally give him Whimzees. What do you think this could be from? I feel so bad for him.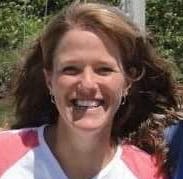 1611
Recommendations
Black debris and scratching is not normal in any dog, and food allergies are far less common than ear infections due to other allergies, or just being prone to ear infections. If your veterinarian believes that his condition is normal, it might be a good idea to get a second opinion, as he may need medication to clear up any infection that is happening in his ear.
Add a comment to Riley's experience
Was this experience helpful?
Theo
Catahoula Cur / whippet
3 Months
0 found helpful
Theo started throwing up yellow bile/chunks of food at 2AM yesterday and proceeded to vomit until about 11 AM yesterday. I noticed his kibble was not broken down at all in vomit. My husband said he ate a healthy amount of raw eggshells from the garbage that previous afternoon while we were at work. During the time of him eating the eggshells until now excessive licking, either myself, my husband, or himself. He has anxiety issues so I'm used to the constant licking, but he was soaking himself. Also, I noticed we had him on Beneful Puppy Chicken Formula, and he'd be literally going to town on his paws and head. We switched to beef by accident and he was doing somewhat better, but this week is fully transitioned to Hills Science Puppy Formula and it does have Chicken in it. Maybe an allergy ?

He wouldn't eat during that time span, but now he wants to eat everything. We withheld food from him during the day (my husband gave him treats throughout the day which I didn't know of), we fed him around 830PM, and then had explosive diarrhea which was around 9 PM. He is farting a lot, but no more bowel movements. After our walk I could hear him as if he needed to throw up, but didn't. We recently transitioned to Hills Science Diet(over the course of 1 1/2 weeks). He has only had his second set of boosters (he will be fully vaccinated in about a week) and is due for heartworm medicine in about 5 days. I'm really not too sure as of what to do.We are officially past the 24-Hour mark. Should I bring him in to our vet?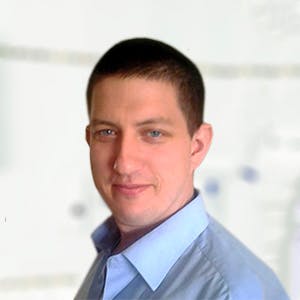 3320
Recommendations
It sounds like Theo has a stomach upset which may be due to the uncooked egg shells, thankfully egg shells are not toxic but any faecal material or anything else may cause a tummy ache; also if Theo took from the rubbish bin he may have consumed something else from there which is causing some stomach upset. Since you're past the 24 hour mark, I would recommend you visiting your Veterinarian today since most likely they will be closed on Sunday (try to avoid out of hour fees). Regards Dr Callum Turner DVM
Add a comment to Theo's experience
Was this experience helpful?
Mister
Boxer
4 Years
1 found helpful
Has Symptoms
Ear itching, head shaking, paw licking
Ear itching, head shaking
Ear itch, head shake, paw lick
What is the cost of allergy testing? My dog gets yeast infections in one ear, only his left ear. They seem to happen in winter months. He has been eating food with mostly lamb and rice. His most recent outbreak happened after I got a bag of salmon and sweet potato kibble. Thinking of trying a home cooked diet, but I'm not sure which protein to use.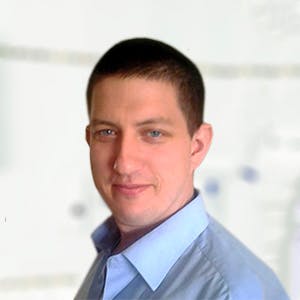 3320
Recommendations
The price of allergy testing varies depending on the type of test done (skin versus blood test), your Veterinarian, your location and many other variables; prices generally fall between $250 and $1,000 but call your local Veterinarian's office for an accurate local price. Ear infections may occur for various reasons which may include allergies among other causes; determining the type of allergy is the most difficult part since the allergy may be due to protein or another source. I would try feeding a basic ingredient diet for a few weeks and when there are no symptoms, introduce a protein source and see if there is a reaction. Regards Dr Callum Turner DVM
The carbohydrates/starches/grains are most likely what he is reacting to with yeast growth. His immune system is compromised and would probably benefit from a grain/starch free diet and some multi strain probiotics.
Add a comment to Mister's experience
Was this experience helpful?
Cash
Pit Heeler
2 Years
0 found helpful
My dog has been suffering with dry itchy skin over the past several months. I've considered the heat being on as a factor, but I'm also considering food allergies, as he does sometimes exhibit "hot spots". I've begun an "elimination" diet to try to pinpoint what may be the cause. In eliminating chicken, do eggs also have to go?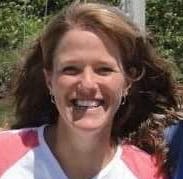 1611
Recommendations
Thank you for your email. The protein in eggs is probably similar to the protein in chicken meat, so I would imagine that they would be related in the diet. The best way to do an elimination diet, however, is to use a prescription hypoallergenic diet available from you veterinarian - those diets are made to provide no antigenic stimulation to the gut, and if Cash's skin improves after being on that diet for 6-8 weeks, you can safely say he has a food allergy. There are many other causes for dry itchy skin that are more common, and a good examination with your veterinarian may be able to pinpoint the cause without having to do elimination diet trials. I hope that you are able to figure out the reason for his itchy skin.
Add a comment to Cash's experience
Was this experience helpful?
muffy
apso
5 Years
0 found helpful
we have an apso 5 yr old with frequent ear and skin infections.
otherwise he is healthy and active.
we feed him boiled chicken n bread.
but recently one of vets informed us that skin problem is due to chicken and we should feed him fish.is it true? can fish be given to him? what about fish bones. we are vegetarian family and will be difficult for us to remove bones etc. however boiling fish is possible.
pl. suggest some solution.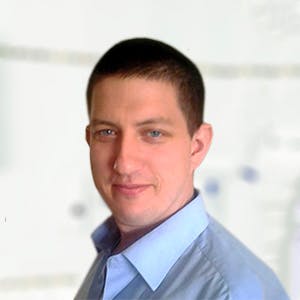 3320
Recommendations
There are various possible allergies which may be the cause of the itching which may be due to food or environment; food allergies are the easiest to test and you should try moving over to a different diet, a diet of boiled chicken and bread isn't ideal and I would recommend getting a commercial diet specific for allergies which may contain venison, fish, lamb among other protein sources. Check your local pet shop for diets from Royal Canin, Hills, Purina and other high quality brands. Regards Dr Callum Turner DVM
Add a comment to muffy's experience
Was this experience helpful?
Roxie
Jack Russell Terrier
9 Years
0 found helpful
Has Symptoms
Puss on her feet from licking
I visited a pet store and they said to change my dogs food. She now eats a lamb based meal with no chicken in it at all. How long until she starts to get better?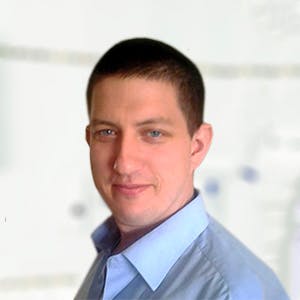 3320
Recommendations
If the cause of the paw licking was due to poultry allergies, it may take a few weeks for it to get out her system; if Roxie's paws are oozing pus you should visit your Veterinarian for an examination and treatment for any possible secondary infection. Regards Dr Callum Turner DVM
Add a comment to Roxie's experience
Was this experience helpful?
Tina
Boston Terriers
13 Years
0 found helpful
I feed my dog boiled chicken she has had a very bad skin issue(3years now) losing hair licking red looking blisters that stay wet n get a thick black scab on them.She got ill when a vet gave her a antibiotic and she quit eating and drinking anpther vet said try chiken n rice i did and she has been eating boiled chicken since.Another vet have her a 2wk antibiotic shot and seemed to help but thats when all these bumps appeared a week after the shot is she allergic to chicken?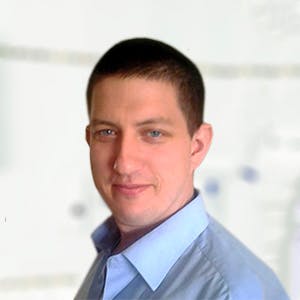 3320
Recommendations
An allergy to chicken is always a possibility; the quick way to check is with allergy testing with your Veterinarian, the long way to check is to move her to a salmon and sweet potato diet to see if there is any improvement in her skin. Antibiotics may cause a reaction but are usually short lived, if you are seeing a prolonged reaction something in her food or environment may be to blame. Regards Dr Callum Turner DVM
Add a comment to Tina's experience
Was this experience helpful?
Jahbulliez
American bully
1 year old
1 found helpful
Has Symptoms
Itchy skin, hairloss, ear scratching, hives
I have 3 American bullies and lately they are all shedding excessively and now have bald patches. I began giving them chicken based kibble when I began to notice lil hives, so I discontinued. I started them on checked, rice, veggies....they are still losing fur and have patches and hives...I noticed they are now scratching their ears...what can I feed please...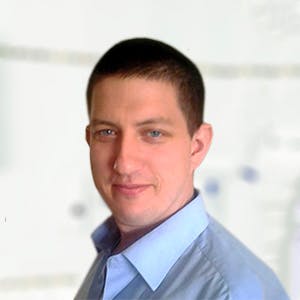 3320
Recommendations
It is unusual for three individual dogs to have the same allergy, normally one maximally two would have the same allergy but not all three. There may be another process going on and should be investigated; also not all allergies are food related and many environmental allergies or irritants may cause shedding of hair and the formation of hives. Parasites, chemical irritation, hormonal conditions among other causes are all possible culprits; you should have your Veterinarian check them over to look for other possible causes before looking into severe dietary changes. Regards Dr Callum Turner DVM
Add a comment to Jahbulliez's experience
Was this experience helpful?
Luke
Australian Shepherd
10 Years
0 found helpful
My dog is allergic to poultry, I have no the chickens and ducks... Who are free ranged.. I also have an outdoor kitten.. Its hard enough to try and find dog food without poultry, poultry products and eggs... Its almost impossible to find cat food without that as well!!! Lukey eats everything he sees... I dont know what to do to get him to not constantly lick himself, to not snore, breath heavy or twitch in his sleep. He's constantly biting at his paws and his back end... And constantly itching... I need advise on what I should do... Its impossible to keep him from eating chicken shit or the kittens food (which once she's big enough we can put it up higher where he can't reach) we have so many sleepless night from his heavy breathing and excessive licking... We dont like to medicate... We would like to do as much as we can without medicating... I go to the local pet store and get pig ears which now im seeing can contain poultry protien... But the girls that work there tell me by law they have to show their ingredients.... Please fill me with advise!!!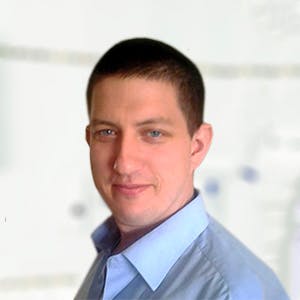 3320
Recommendations
Whilst I understand your concern of using medication to treat allergies, it is best to make Luke comfortable in the short-term whilst you are able to move your cat's food; also fencing off your chickens and training Luke not to go in their area should help him from eating the droppings from the chickens. Normally, sensitive diets are made of poultry products (chicken, turkey, duck) as the majority of animals tolerate poultry protein. I would have an allergy test performed to determine what he can and cannot eat. Regards Dr Callum Turner DVM
Home much does it cost to get your dog allergy tested
Add a comment to Luke's experience
Was this experience helpful?