What is Painful Abdomen?
A painful abdomen is known to be caused by many possible disorders. Acute episodes of discomfort often indicate an underlying disorder that will have to be addressed in order to resolve the problem. Though abdominal pain experienced by your dog may be difficult for you to recognize, a change in your pet's behavior should always be paid attention to. Take your dog to see the veterinarian by scheduling an appointment any time that you suspect your pet is acting differently. In the case of abdominal pain, an underlying pathology will need to be treated without delay because there may be a risk of illnesses such as obstruction, tumor or organ disease.
Painful abdomen in dogs is also described as acute abdomen. Behavior indicating pain can point to a serious disorder that must be investigated promptly. A diagnosis may lead to an intervention of a medical or surgical nature, in order to prevent a life-threatening situation.
Book First Walk Free!
Symptoms of Painful Abdomen in Dogs
Through the observance of your dog on a day to day basis, you may recognize changes that could signal abdominal pain. Because abdominal pain is occurring due to a secondary condition, there can be several symptoms accompanying the signs of pain as listed below:
Your dog may show a change, alteration, or extreme difference in posture; with a painful abdomen the hind end is often held upwards while the forelegs are close to the floor
Your dog may appear to have difficulty rising from a lying down position
Vocalization of pain
Abnormal breathing pattern
The abdomen may be swollen and/or tender to the touch
Restlessness, because a comfortable position to settle cannot be found
Loss of appetite
Weight loss
Fever
Depression
There may be diarrhea, sometimes with blood or mucous
Vomiting
Lethargy
Drooling
Dehydration
Types
The abdominal pain experienced by dogs is broken down into two types, which are classified as infectious or noninfectious. Within these two categories there can be various types of abdominal pain:
Metabolic - such as kidney failure
Peritoneal Cavity - like a trauma
Urinary - example can be urethral obstruction
Digestive - like pancreatitis
Reproductive - such as a disease
Infectious Disease - from a toxicity for example
Musculoskeletal - such as trauma to abdominal muscle
Causes of Painful Abdomen in Dogs
There can be a myriad of reasons that your dog may experience abdominal pain. The presence of this type of pain is serious, and can quickly lead to a dangerous condition if not addressed immediately. Some of the possible causes are listed below:
Liver disease
Canine parvovirus
Intestinal inflammation
Pancreatitis
Hypoadrenocorticism (Addison's disease)
Cystitis
Peritonitis (inflammation of the abdominal lining)
Ischemia (inadequate blood supply to an organ or part of the body)
Malabsorption
Gastrointestinal obstruction
Constipation
Bloat
Cancer
Leptospirosis
Parasitic infection
Distension of the gastrointestinal tract
Prostatitis
Gastritis
Gastrointestinal ulcer
Inflammatory bowel disease
Intervertebral disk disease
Diagnosis of Painful Abdomen in Dogs
The veterinarian will begin the diagnostic analysis by asking you for a recent history of your dog's behavior. Be prepared to describe any symptoms or signs of abnormality that have caused you recent concern. You may be asked for details on your pet's diet; if you feed your pet table food, for example, this is an important piece of information for the veterinarian to be aware of. Other facts that will be helpful in the diagnosis of a painful abdomen are recent travel details, tips on possible exposure to toxins, and clues as to recent injury or trauma.
The veterinarian may choose to do a complete blood count, chemical profile, and urinalysis. The information from these tests may prove to be a valuable part of the diagnosis.
The physical examination will include checking the mucous membranes, listening to the lungs for sounds like abnormal crackling, and checking of the heart for pulse quality. Neurological tests will be done; rectal tone, gait, and mentation can be optimum indicators of specific illnesses as well. The veterinarian will also look for evidence of trauma on the body, in the form of blood or bruising. Palpitation and additional examination of the abdomen will be left to the last because interference in the examination may result if severe pain is experienced by your dog when touched or handled.
Imaging of plain and contrast radiographs or fluoroscopy might be necessary, as will cytology tests and abdominocentesis to analyze fluid in the stomach. Throughout the entire diagnostic period, the veterinarian will monitor your dog closely, in the case of the deterioration of your pet's condition.
Treatment of Painful Abdomen in Dogs
Treatment will depend on, and be correlated directly to, the underlying cause of the painful abdomen. If the required treatment is of a nonsurgical nature, therapy will begin with intravenous fluids to assure that electrolyte levels are balanced, and nutritional needs are met. Medication to stop or prevent nausea and vomiting will be administered. These steps can help to stabilize a pet that may be close to crisis.
Pain therapy is another crucial part of the treatment. Gastrointestinal protectants, antidiarrheal medications and antibiotics (if required) are important, too. Treatment of the specific underlying disease will vary, of course.
For example, Parvovirus will be treated with intravenous to replace the loss of sodium and potassium, and medication will be given to control persistent vomiting. A case of bloat, which can be very dangerous, will quickly be treated by the use of intravenous fluids and the passing of a tube through the mouth and into the stomach to release gas. It should be noted that surgery may be required if repositioning of the twisted stomach is needed.
If surgery is essential, for example in a severe case of bloat or a problem like a gastrointestinal obstruction, intravenous for stabilization, pain therapy (analgesics), fluid therapy, antibiotics and supportive care will be part of the treatment protocol.
Recovery of Painful Abdomen in Dogs
Many cases of illness result in a need for dietary management. Painful abdomen in dogs is certainly no different. The importance of what you feed your pet, and the need for a balanced diet (more or less fiber might be needed for instance) are paramount to maintaining health. The veterinarian will describe the dietary needs of your pet (hypoallergenic, elimination or bland, perhaps) and tailor them to your dog's needs, based upon the cause of the abdominal pain.
Dogs who have had surgery to resolve pain will have a longer recovery time due to stitches, food and exercise restrictions, and the need for follow-up visits to assess wound healing. Anti-inflammatories, pain medication, and antibiotics may be part of the medication regimen to be followed upon release from the clinic.
Painful Abdomen Questions and Advice from Veterinary Professionals
Maxus
German Shepherd
18 Months
2 found helpful
My 18months old german shepherd presenting with abdominal pain, loss of appetite and low mood. His blood test showed 180 BUN and high creatine. He becomes particularly weak acutely today and could not support himself in standing position. There has been different options from different veterinaries. What is happening to my dog?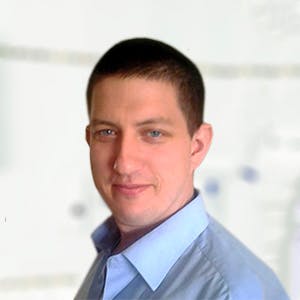 2008
Recommendations
Acute kidney failure is usually caused by some injury to the kidney by a toxin. This may have originated from a disease process or from a poisoning event. Weakness may be due to a build-up of nitrogen containing compounds in the blood stream having an effect on the central nervous system. I advise that you visit your Veterinarian to re-examine Maxus and to carry out blood and urinary tests to see the current stage of disease with a possible review of treatment. Regards, Dr Callum Turner DVM
My cousin's dog Charlie is a female rescue. She is a small 5 year old dog. Last night she was vomiting and had diarrehea, she was sick all night and cries when picked up. In the morning she couldnt walk but ate her dinner last night. The doctor tested her for lyme disease but it was negative! Whats wrong!??
My dog have so much pain in stomach and doing vomiting
My dog was fine yesterday today she is crying out in pain for no reason i looked her over didnt see anything however she keept doing it i looked again her belly button is pink and if her belly is touched with even a feather light touch she crys
My uncle's dog was play with our cat we have one step in the house and I think she bumped her knee or something on it going in and out of the doggy doorway playing with the cat anyhow she does hold her back right leg up when she was asleep she just got up screamed as she ran to the other sleeping spot she use to drag her butt on the floor she hasn't done that for awhile now.

We take her on walks she still uses the paw and leg that's suppose to be sore while where walking her she'll walk on it even pull while walking her and she trys to run when we get back home she acts like she's sore again by holding up her leg and scream and limp i believe her leg might be a little bit sore but she's holding up her leg at home to get attention from us the cat stays inside we don't let him out we found poop in the bathtub so it's either the cats or the dogs poop if it's sadies then that maybe why she limps she could have bumped her leg on the tub getting in or out from it I'm not sure
But she doesn't limp taking her on her walks or scream like she's in pain neither. This is my uncles dog he passed away two years ago i also think her limping maybe because her nails are long she won't let no one trim them down I know what long toe nails cause in dogs and that's arthritis theirs that and he never feed her right my uncle always feed her whatever he ate.. and milkbones so I'm going to have her nails trimmed down that still won't fix arthritis I know I've been working with her to eat dog food and not our food anymore my uncle liked treating her like a human when she is a dog not a person I never treat my cats like humans or people but I got his dog eating a Purina brand chewable dog food giving her a milkbone is like giving a cat a bag of potato chips

milkbones don't have 1 real vitamin in them they are all "supplements and i don't, don't like that it's not a healthy treat for dogs I say milkbones to a dog is similar to giving her or him a hamburger.then thats all they want to eat is treats what's in each milkbone is fat and no real vitamins.
My pup was fine but then he suddenly started having difficulty walking then i noticed he had a somewhat huge tummy, can you suggest a home remedy for it??
Could it also be possible my dog may be pregnant? Her breasts have swelled up as well, turning pink. I've looked up symptoms similar to mine, but a lot of dogs have different reactions to pregnancy. I didn't find any of the things my dog has except for breast swelling.
Add a comment to Maxus 's experience
Was this experience helpful?
Brownie
4 Years
0 found helpful
So Brownie has problems junping to the bed or the sofa and when i press his sides, he screams in pain and also, he shakes, this has happened before but we did not rake him to the vet becuase he then recovered and start splaying but today, me and my sis accidentaly pressed his sides and ge screamed in pain and after that, he shakes and has heavy breathing. Its night time and i dont think the vet is opened so plz help.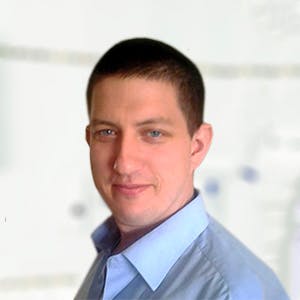 2008
Recommendations
Thank you for your question. Brownies heavy breathing and shaking can be in response to pain from his abdomen. The cause of the pain could be due to a foreign body, gastrointestinal upset, some abdominal tumour, trauma or part of some other systemic disease. With the pain that Brownie is experiencing, I would urge you to find an Emergency Veterinarian as I am unable to give specific details to you as I haven't examined Brownie myself. If you are unable to find a Veterinarian until morning and the pain and shaking persists, try to keep him hydrated and comfortable. Don't try to feed him if the abdominal pain is still present. Regards Dr Callum Turner DVM
Im considered rather i sould take mt dog in to the vet or not. Shes acting normaly, shes very active, she runs walks jumps normaly. Her urine is normal. Her stool os normal for the most. But the only problem she has is sometimes when i pick her up around her rib area under her arms she will wine but not alot and she doesnt do it all the time only sometimes. Does anyone know what i sould do should i be worried?
I picked up my dog Bandit and he cried and now every time I touch his left side he cries and he's been shaking. Is he ok?
reading all the comments on here my dog Nala is experiencing the same thing I've taken her to the vet and they put her on antibiotics to get x-rays they did a full blood panel she's got kidney issues and so they're thinking that the antibiotics will take care of it well she goes back in on Tuesday for another Blood Panel test but today no matter where you touch her she yelled at me should I not wait until Tuesday and take your back in today or should I wait and give time for the antibiotics to work please help
My pup was fine until he started having difficulty walking and i noticed he has a huge tummy, can you suggest a home remedy
Add a comment to Brownie's experience
Was this experience helpful?
Katy
American Pit Bull Terrier
4 mos
0 found helpful
4 MO old puppy very bloated and whines when I touch her belly. Vet visit today, fecal test being sent in but seems to be getting worse but don't want to rush to ER and get huge bill if it's something that will go away with meds she is on now.help!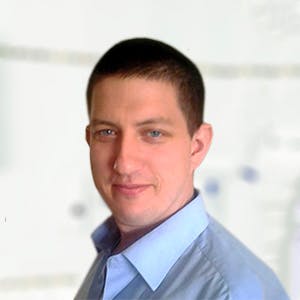 2008
Recommendations
Thank you for your question. Your Veterinarian seems to be treating many possibilities with the medication prescribed. Without examining Katy I couldn't comment very much as abdominal swelling and distension may be caused by a variety of different conditions, some life threatening. I would recommend visiting your Emergency Veterinarian as the situation is getting worse; if there is gas accumulation in the stomach, they will be able to decompress the stomach with a tube. If they are unable to pass a tube it may be gastric dilatation and volvulus which is a medical emergency. So please visit the Emergency Veterinarian. Regards Dr Callum Turner DVM
Add a comment to Katy's experience
Was this experience helpful?
Rocky
2 Years
0 found helpful
when we touch my dogs belly he starts to cry. At first I thought he hurt his tail because his tail was always up and now it's goes In between his back legs. After walking him for a while he starts to cry and wants to be held. He hasn't been popping well either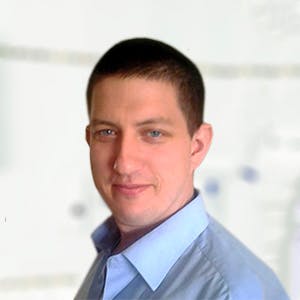 2008
Recommendations
The abdomen holds many organs, many of which may be causing Rocky pain. The most common source of pain in dogs is from the gastrointestinal tract, usually from consuming a foreign body; other conditions like liver disease, kidney failure, lower urinary tract infection and toxins can cause abdominal pain. You would need to take Rocky to his Veterinarian as I am unable to examine him and offer a diagnosis or treatment; the examination would comprise of a physical examination and may involve x-rays and blood tests. Regards Dr Callum Turner DVM
Add a comment to Rocky's experience
Was this experience helpful?
Rocky
9 Years
0 found helpful
My dog Rocky is a 9 or old mini puncher and he is experiencing abdominal pain. He cries in pain when standing and jumping up onto the couch. This has happened once before but he had eaten a balloon and once he popped it out he recovered. In not sure if he has eaten any foreign objects because he lives with my parents. He isn't having any issues using the bathroom and he only cries when he jumped or stands. I felt his stomach and legs trying to find the source of the pain. It seems to be right at the bottom of his rib cage.im not sure if its his stomach or his ribs that are hurting him. In trying to see if its something I can deal with because my parents won't take him to a vet and I don't ha e the funds at the moment t.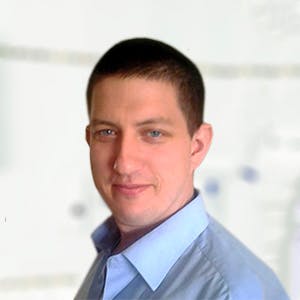 2008
Recommendations
Whilst I sympathise with your financial situation, you need to visit a Veterinarian. Abdominal pain may be caused by a variety of different causes in different organs or structures within the body. A physical examination (which may include x-rays to check for foreign bodies or tumours and blood tests to check liver and kidney function) would determine the underlying condition causing the pain. It is also possible that the pain may be musculoskeletal since the pain exhibits itself when Rocky moves, again a physical examination would highlight any problem. Treatment for abdominal pain is different depending on the cause of the pain. Regards Dr Callum Turner DVM
Add a comment to Rocky's experience
Was this experience helpful?
Snoopy
4 Years
0 found helpful
Our dog is having trouble in pooping and urinating. And when he urinates there a blood in it..His stomach is bloated and when I touch it he will cry because of pain..He still drink water but will not eat :( I dont want him to die please help me....What you think please is his problem?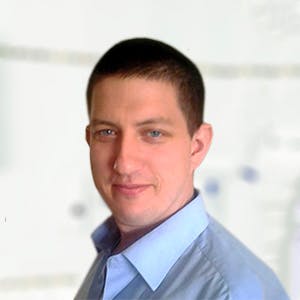 2008
Recommendations
From the symptoms you have described there are numerous different conditions which may cause these symptoms. These symptoms may be due to liver, kidney, infection, hormonal or toxic in origin. Blood counts, biochemistry and urinalysis would be required to make a diagnosis, so a visit to your Veterinarian would be required to determine the underlying cause and to begin treatment or medical management. Regards Dr Callum Turner DVM
Add a comment to Snoopy's experience
Was this experience helpful?
Chewy
Chihuahua
4 Years
0 found helpful
Am calling a vet in about 4 hrs. Chewy has been going through this with each day getting worse for last 4 days. How urgent is need for help?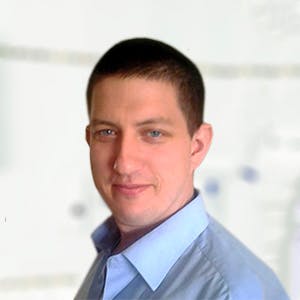 2008
Recommendations
When a dog (or any pet) is suffering from pain, loss of appetite and behavioural changes, you should visit your Veterinarian to determine the cause of pain. Abdominal pain may be caused by infection, trauma, cancer, gastrointestinal disease, liver disease, pyometra (if Chewy is female), poisoning or foreign body. I would visit your Veterinarian immediately. Regards Dr Callum Turner DVM
Hi Jennifer.
I'm responding in regards to your pom/chi.
I had a Pomeranian I had to put down 7 years ago because he had nervous system degeneration disease.
It was a min of 500 for all the tests.
He was on steroids for a few months before it wouldn't help anymore so I put him down bc his quality of life was gone.
No control of back legs and bladder.
Warmest regards
Hi my name is Jennifer, we have 3yr female 1/2 chihuahua/Pomeranian, last yr in July she was temporarily paralyzed for months after a while she start walking again even when 1of her back legs was wiggling a little, now she's not waking that much she's always laying down I looks likes she's not in pain but her stomach looks swollen she can control her urine, she's struggles to get up and now she's dragging her self. I can't afford more the $200 in the vet I don't know what to do , I hate to say it do u think it's better for her if I put her to sleep , please please help me tell me what can o do for her .
Add a comment to Chewy's experience
Was this experience helpful?
Ginger
7 Years
0 found helpful
I have a 7 yr old female (spayed) beagle mix, ( mixed with Corgie I think) she seems pretty normal except she will growl at me if I touch her lower tummy on her right side. when she is laying on her back there is a muscle that runs up on each side from between her legs toward her ribs her left side isnt tender but her right side is. a couple of years ago she suffered paralysis a from just above her tail back , and was unable to use her back legs for a couple for about 3 months and then slowly regained the use of them after care by our vet and us. not sure if there are organs that could be causing this or if it is just a muscle pull or something. she is eating and drinking , running and playing with our other dog. she has not vomited . Not sure if should be worried or not . Thank you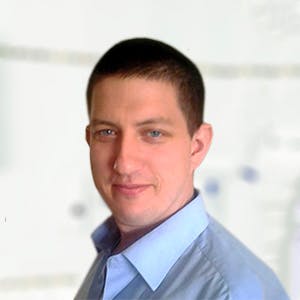 2008
Recommendations
It is possible that Ginger has pulled her rectus abdominis muscle on her right side; usually an injury to this muscle would affect her activity, but it may have just slowed her slightly. If she isn't showing any other clinical signs I would monitor her for a few days to see if the tenderness subsides or not as well as giving her some rest if possible; if the pain gets worse or you notice any new clinical signs, visit your Veterinarian for an examination. Regards Dr Callum Turner DVM
Add a comment to Ginger 's experience
Was this experience helpful?
Elly
Beagle/terrier mix
12 Years
0 found helpful
Has Symptoms
didn't really show anything. He didn't think a blo
My 12 year old beagle mix dog has abdominal bloating and pain. If you push on her abdomen she yelps. We took her to the vet and he did x-rays which didn't really show anything. He didn't think a blockage because she has no vomiting. Also did bloodwork which came back perfect. He gave her an antibiotic which has not really made a difference. The bloating has gone down but the pain is still there. She's eating a little and going to the bathroom. Walks very slow and seems uncomfortable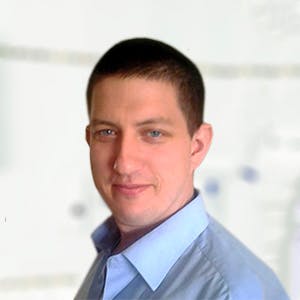 2008
Recommendations
It is difficult to determine the cause when a clear x-ray and blood work come back; the only cause I can think of is the development of a food intolerance which may cause the swelling of the abdomen, loss of appetite, pain and lethargy. You could try changing Elly's diet to one that is simpler like boiled chicken and rice or a special commercial diet to see if that improves the abdominal swelling. Regards Dr Callum Turner DVM
Add a comment to Elly 's experience
Was this experience helpful?
Opie
Rat Terrier
2 Years
0 found helpful
My 2 yr old Rat Terrier Opie has had a change In his actions the last two days and has not been as playful or energetic. He was feeling pain and discomfort towards his back end and under his abdomen. As I was taking him to the vet he did pass gas and his stomach seemed to go down and was not as sore anymore. I still took him to the vet for piece of mind. The vet did an exam on him palpitated his spine and abdomen and said he seemed alright and to keep an eye on him. Once home he seemed more energetic ate, drank and In a lot less pain. However, that night about 2 a.m. I bumped him In my sleep and he yelped for about 3-4 seconds and this morning when I woke up he seemed a little sluggish again. I am concerned about him and his well being of course and wondering If you have any suggestions?

Thank you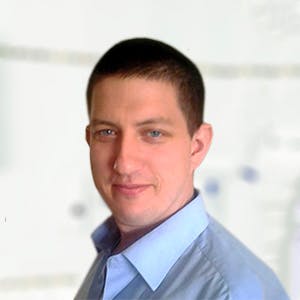 2008
Recommendations
It sounds like Opie may just be suffering from gas; gas will distend his large intestine causing discomfort, pain and unsteady gait. You may need to look at his food as this maybe causing the problem, try changing to a more basic diet for him (chicken and rice) to see if the distended abdomen goes down. If there is food intolerance, a trial by error feeding program to determine the offending ingredient maybe carried out. Regards Dr Callum Turner DVM
Add a comment to Opie 's experience
Was this experience helpful?
Tyco
Blue Heeler
4 Years
0 found helpful
I have a 4 year old blue heeler who has gone on bouts of not being able to keep any food down; dog food, rice, rice and hamburger, nothing. The only thing he can keep down is water. The week going into Christmas he would throw up his meals usually the evening. I thought that he may have gotten into something. Then the weekend of Christmas it went away and he was able to keep food down. 12/31/16, he started throwing up his food again, this time worse than the previous time. We took him off food for 24 and gave him food again (small amount, maybe an 1/8 of a cup, if that on Sunday 1/1/17) and he still threw that up. On 1/2/17 he kept all his food down. At this time we have been giving him about 20 kibbles of dog food and a table spoon of rice. He kept all food down on Monday. Then Tuesday he threw up breakfast, but kept dinner down. Then the rest of the week he kept food down. We then increased his food intake on Saturday morning by a little bit, 1/7/17 and he got sick. He seems to be able to only keep a small amount of food down. And at times he cannot do that. He has had isolated incidences his whole life where he would throw up after he ate, but it would only happen once. Throughout the month of December of 2016 I noticed him urinating more and sleeping more. He usually would go to sleep down stairs until we were ready to go up to bed. Lately he goes up stairs to be by himself sometimes as early as 7:45 /8 to sleep and we go to bed at 9. Some days he is very lethargic, but still once outside runs and plays with our other dogs and he is hungry and wants to eat. He doesn't seem to be in any pain. Just when he is having the episodes of not being able to keep food down, you can see it in his eyes that something is wrong. Last night when he was laying on me, I noticed a very small lump on his side that seems to be able to be moved, but it hard towards the end of his rib cage and it was not on the other side. I am concerned that there is an internal issue and I am not sure what else to try before being him in. We rescued him when he was about 6 months old. All we know is that he was taken from mom at 4 weeks and at the previous home and kicked him a lot in the abdomen/stomach area and the rear. We are not sure if it could be related to that.
We have eliminated it being something in his dog food, because the other dog is on the same food and is just fine. We have switched dog foods three different times because we thought that he was having and issue with the food.
I am just needing to know what is could possibly be and the average cost to test for those and treat. As well as an out look on quality of life. We are thinking pancreatitis or diabetes. What is the average cost for running tests with symptoms like this?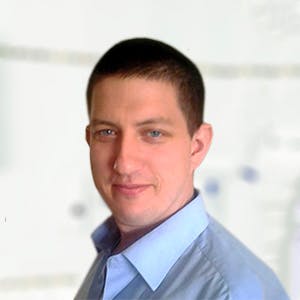 2008
Recommendations
There still maybe a problem with the food as dogs react differently due to internal physiology and individual tolerances; a personal intolerance to an ingredient in his food maybe causing the trouble, even if you remove the offending ingredient he may still show the symptoms of intolerance for sometime after withdrawal. The relatively unknown history of Tyco before the age of six months shouldn't be too much of a problem except for the abuse he suffered before being rescued; it isn't known how much damage was caused during this time. For an initial investigation: x-rays and blood tests would be the first port of call with ultrasound being valuable too; price for the initial tests may vary depending on your location and Veterinarian, but expect costs to be in the $400 - $1,000 range (conservative). Try giving Tyco some Pepcid an hour before food to see if this calms his stomach and prevents vomiting, boiled chicken and rice can be good too; hamburgers should be given with caution as some contain ingredients like garlic powder which maybe deadly for a dog. Regards Dr Callum Turner DVM
Add a comment to Tyco's experience
Was this experience helpful?
Ripley
Havanese
4
0 found helpful
Has Symptoms
Labored and difficult breathing
Ripley whines when I pick him up. It's not like a normal whine, it's more like a painful grunt, but other than that he doesn't protest when I pick him up. Lately he's been laying around more than usual, and his belly/sides seem tender. Sometimes his breathing is loud or labored, and he's been shaking a lot. Sometimes when he exhales it sounds like he's in pain. I don't have the money to take him in to the vet, but I'm really worried he needs the help. Sometimes he seems fine; he'll move and run and jump and won't complain. But sometimes he doesn't seem fine, and he's never been very vocal anyway. I'm worried about just ignoring his symptoms. What should I do?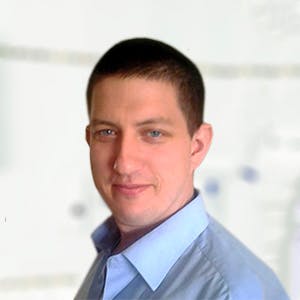 2008
Recommendations
The problem with painful abdomen and laboured breathing is that there are a multitude of different conditions which include these symptoms, all have different treatments; the laboured breathing may be due to pain whilst breathing as the diaphragm may cause abdominal pain making ripley reluctant to breathe. Causes include infections, obstructions, parasites, tumours, ulcers, pancreatitis or spinal injuries presenting like abdominal pain. I would recommend to visit your Veterinarian regardless of cost as the possible conditions are too varied. Regards Dr Callum Turner DVM
Add a comment to Ripley's experience
Was this experience helpful?
Dyson
Labradoodle
8 Weeks
0 found helpful
my 8 yr old lab is acting strangely this morning. He ate his food and has been drinking but acts like he is in pain. He does not seem to be bothered by me touching him in different areas but acted like it was uncomfortable to lay down-he would sit but not lay down. His breating seems faster than normal - he has pooped several times this morning and it has been solid-not diarreha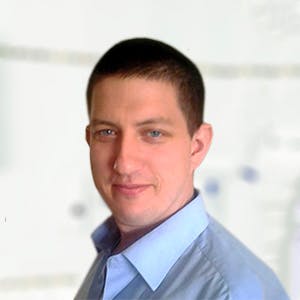 2008
Recommendations
If Dyson's abdomen doesn't seem painful when palpated and has normal eating, drinking and bowel movements it may be that he is suffering from musculoskeletal pain. When a dog stands up or lays down, any pain in the back or limbs would cause discomfort and may look like abdominal pain. Causes of painful abdomen may be due to infection, foreign bodies, tumours or poisoning. Sometimes dogs will sit to relieve pressure on the chest (and diaphragm) which may be causing breathing problems due to infection, fluid accumulation, heart conditions etc… It would be best to have Dyson checked by his Veterinarian. Regards Dr Callum Turner DVM
Add a comment to Dyson's experience
Was this experience helpful?
Anji
Lhasa Apso
4 Months
0 found helpful
My dos is 4 months old. Last nigh, he vomited little bit. But he is fine with eating, drinking and playing. Please let me know, is it normal or do we need take him to Vet. Really appreciate your suggestion.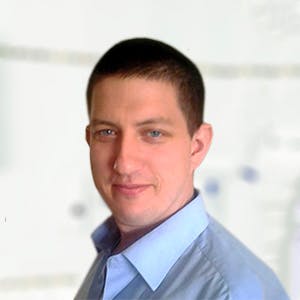 2008
Recommendations
Whilst vomiting isn't normal, it's not unusual and a dog may vomit for a variety of reasons; if Anji is otherwise in good health and is eating, drinking, defecating, urinating and playing I would recommend keeping a close eye on him. However, if he starts to show other symptoms or continues vomiting you should visit your Veterinarian. Regards Dr Callum Turner DVM
Add a comment to Anji's experience
Was this experience helpful?
Orlando
chihuahua mix
7 Years
0 found helpful
My Dog has an appetite but his mood has drastically changed in the 8 hours from me going to and coming from work. He is not able to jump on the bed nor does he wimper or cry or growl when I inspect the area of his abdomen or any area of his body, but according to the symptoms it seems my dog might have some sort of abdominal pain. Help!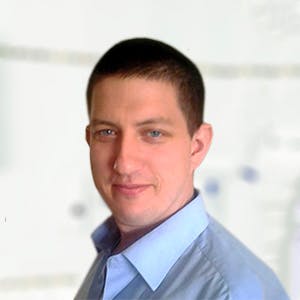 2008
Recommendations
There are many causes of abdominal pain (or back pain which presents as abdominal pain) in dogs including foreign bodies, infections, trauma, internal bleeding, liver disease, kidney disease, tumours or poisoning; additionally back pain may look like abdominal pain as the spine reflexes when the abdomen is palpated and a fall when jumping whilst you were at work may have caused pain leading to the reluctance to move. Due to the variety of possible causes, it would be best to visit your Veterinarian for an examination and pain relief. Regards Dr Callum Turner DVM
Add a comment to Orlando's experience
Was this experience helpful?
Maya
Lab Shepard mix
4 Years
0 found helpful
starting last night when you would try to pet her around mid to low back and she growls at you. She wants to be pet but when touched in that area she growls. Usually calm easy going dog. Not acting herself. Eating still. Pooping less.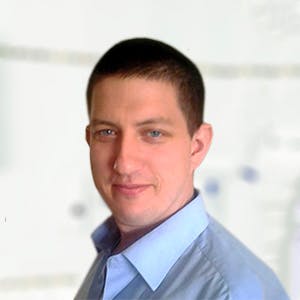 2008
Recommendations
The pain could be caused by back pain or by abdominal pain. Back pain may be due to trauma, intervertebral disk disease, subluxation for example; abdominal pain may be due to obstruction, foreign bodies, food intolerances and poisoning. If Maya is having trouble defecating, feeding some pure canned pumpkin (no spices) can help move things along. If she is still in pain Monday morning, visit your Veterinarian. Regards Dr Callum Turner DVM
Add a comment to Maya's experience
Was this experience helpful?
Bear
Chihuahua dachsund mix
9 Years
0 found helpful
Hello, I have a 9 year old Chiweenie who is experiencing extreme abdominal pain. I took him to the vet last week, initially assuming it was back pain (which he's had before) but the vet quickly discovered it was his stomach. We had X-rays and blood work performed. There was nothing abnormal on the X-rays and all his levels were in normal range. He appeared to be getting better midweek and even went for a light walk. He's gone down hill over the last 2 days and is now in the most pain yet. Shaking, panting and whimpering. I called the vet this morning and they recommended increasing his pain medication dosage and to bring him back in on Monday if he hasn't improved.

I was told possibly he's digested something that didn't show in the X-ray, has an early pancreatitis or maybe a strained muscle.

Any extra insight is greatly appreciated!!! I'm very worried and heartbroken for my pup. Thank you!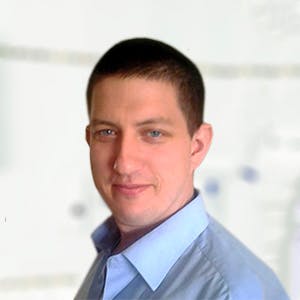 2008
Recommendations
Any dog that has some dachshund in them should be suspected of back pain. But abdominal pain with a clear x-ray and blood test is difficult to determine possible causes. With pancreatitis only 60% of dogs experience abdominal pain whilst 90% of dogs will suffer vomiting and loss of appetite. A gallbladder mucocele may explain the pain and vague symptoms which would be easier to diagnose with an ultrasound, but you would normally have an increase in liver enzymes. Toxins or poisoning shouldn't be ruled out. Further examination would need to be done and possibly a second opinion. Regards Dr Callum Turner DVM
Add a comment to Bear's experience
Was this experience helpful?
otto
German Shepherd
2 Years
0 found helpful
My german shepherd is 2 years old on Thursday he was kicked in the side by another adult walking his dog and from Saturday he has refused to eat and now is refusing water since Sunday could this be from the trauma on his side he has very low mood no vomiting or Diarrhoea!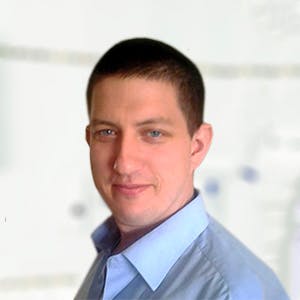 2008
Recommendations
Being kicked in the stomach can be painful and will definitely change Otto's mood and behaviour. If Otto is refusing water, it would be best to visit your Veterinarian as complications are unlikely in a dog the size of a German Shepherd but may still occur; Otto can live a few days without food, not so many without water. Regards Dr Callum Turner DVM
Add a comment to otto's experience
Was this experience helpful?
Romeo
King Charles Spaniel
6.5
0 found helpful
Hi, my dog vomited twice on Saturday. He seemed uncomfortable. Sunday I gave him rice and boiled chicken, he seemed fine, we thought his discomfort may have been from his hip or back legs since we noticed his walking was a little off, as well as him not wanting to jump up on to the couch. So for dinner, thinking that his stomach was fine, I gave him his regular food. He whimpered in pain and continued to be noticeably uncomfortable. All the while he was having normal stools. Monday he seemed only mildly uncomfortable, I fed him his regular food, some whining, especially when we helped him up to the couch or bed. Today, Tuesday, fed him normal in the morning, he had pooped, was mildly uncomfortable. Upon feeding him dinner he vomited a little food, he did began whining and pacing. A little later he pooped. He is still uncomfortable, whines when he changes positions when sleeping. All the while he will chase after lizards in the yard and his appetite has not decreased, he wanted more food when he finished whimpering even though he was noticeably more miserable after he finished eating. His pain is the worse just after eating.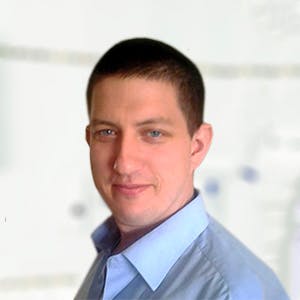 2008
Recommendations
I would have Romeo visit his Veterinarian as there are many different possible causes for the symptoms you're describing including foreign bodies, infections, liver disease, stomach ulcers, cancer, food intolerance and pancreatitis to name a few. It is best to have Romeo checked over to determine the underlying cause. Regards Dr Callum Turner DVM
Add a comment to Romeo 's experience
Was this experience helpful?
Dixi
Boxer
9 Years
0 found helpful
My nine year old female boxer is experiencing episodes of pain in her abdomen, along with loud gurgling noises coming from her stomach. She drools and can't get comfortable. She doesn't vomit, or have diarrhea. She eats and drinks normally when this problem isnt going on. It's been happening about 1-3 times a month. I've been putting a heating pad on her back end and it seems to help. I haven't given any meds What could this be? Bad gas? Is there any thing I can give her over the counter to help?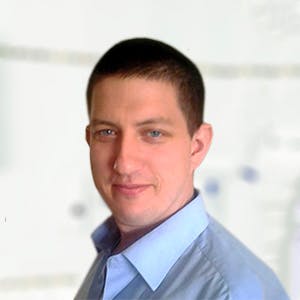 2008
Recommendations
There are numerous possible problems from foreign bodies to food intolerance; you could try giving Pepcid (0.5mg/lb) when she is in discomfort, but I would recommend visiting your Veterinarian for a quick examination during an episode to catch it in the act. Dietary changes, human food and poisons may also cause these symptoms. Regards Dr Callum Turner DVM
Add a comment to Dixi's experience
Was this experience helpful?
Sammie
Jack Russell Terrier
5 Years
0 found helpful
this morning my dog woke up and was unable to walk. He has got a bit better now but is still struggling with his back legs. He is having difficulty walking especially after lying down or sitting for a while. He vomited once last night and has had diarrhoea.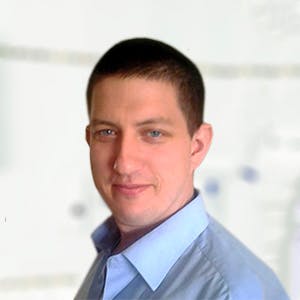 2008
Recommendations
The discomfort and inability to walk would be attributable to abdominal pain, especially if there is arching of the back. There are many causes of this type of pain including infection, foreign bodies, cancer, other obstructions, liver disease, poisoning or trauma. Due to the varied nature of the possible causes, an examination by your Veterinarian may be required. Regards Dr Callum Turner DVM
Add a comment to Sammie's experience
Was this experience helpful?
Delta Halo
Siberian Husky
11 Months
0 found helpful
My 11 month old husky wakes up anywhere from 1:00 am to 5:00am screaming in pain for about 5 or 10 minutes and then he sometimes throws up right after it happens, but the next day he's mopey for a few hours and then he's ready to play the next few hours. He's been drinking normally, but I haven't seen him eat his hard dog food which isn't like him, so I've been giving him a mix of hard dog food and can dog food and he'll eat it right up, he's using the bathroom perfectly fine he's woke up several times before doing this and at this point I'm just wanting some answers on what I should do?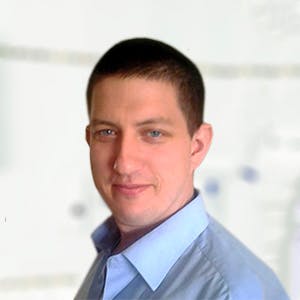 2008
Recommendations
There are a few various possible causes for this severe level of abdominal pain and vomiting which may include pancreatitis, foreign bodies, liver disease, musculoskeletal disorders (the pain may cause vomiting in extreme cases) among other causes. Given the onset of symptoms and the severity I would highly recommend a visit to your Veterinarian for an abdominal x-ray and blood tests to determine the underlying cause; it may be a case of having Delta Halo stay overnight at your Veterinarian's clinic for observation (if offered) to catch the episode in action. Regards Dr Callum Turner DVM
Add a comment to Delta Halo's experience
Was this experience helpful?
Tabby
Labrador mix
2 1/2
0 found helpful
My 2 1/2 year old lab mix seems like she is suffering from some type of abdominal region/back leg pain. I just brought her home from my vet after her 5 day hospitalization. This vet was my second opinion vet and she is stumped with my dog's condition as she has gotten much better but still appears to be in some type of pain. Her initial symptoms were vomiting, heavy panting, excessive drooling, elevated heart rate, shaking and nausea. She continued to eat and drink up until the point where she started throwing up. Both vets ran countless blood tests (all fairly normal), x rays, and even a surgery to make sure there was no blockage. My vet is currently running a test for Chagas' disease because of a couple of symptoms that look similar. I was extremely excited to see that when I picked her up today, which is day 7 from her first symptoms, she looked 100% better. My vet gave her antibiotics and offered wonderful supportive therapy. But I'm noticing now that her breathing seems a bit painful. My vet also agreed. My 2 vets seems to think it was poisoning of some sort but a mystery to what kind because her symptoms are strange. Can you give me any insight? Have you seen anything like this before?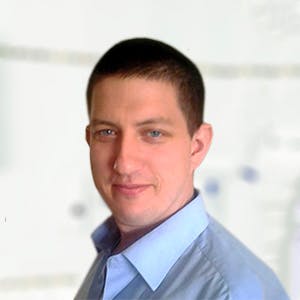 2008
Recommendations
The symptoms that Tabby is presenting with are quite vague to start with and may be attributable to numerous different conditions; I am sure all the usual suspects have been ruled out if Chagas Diseases is being considered, although it is becoming more likely if you live in Texas. Poisoning is another strong contender, but there are an infinite number of possible poisons and toxins that a dog may have been in contact with that unless you notice that she ate or drank something it is unlikely to know what the cause was; however if you have foxglove, oleander or any plant from the Digitalis genus they can cause these symptoms. Other possible causes like skeletal problems, cancer or infectious disease. I am sorry I cannot be more useful. Regards Dr Callum Turner DVM
Thanks, Dr. Turner. I do live in south Texas. I'm going on Day 8 and she is looking better everyday. My Veterinarian is in contact with me daily and will let me know in a couple of days the results of Chagas test. This is just such a mystery and I'm worried that since I don't know what caused it in the first place, I don't know what to protect my dog against now that she's home. Thank you for your suggestions of poisonous plants though... I will look into that. I appreciate your assistance!
Add a comment to Tabby's experience
Was this experience helpful?
Pippy
Poodle mix
16 Years
0 found helpful
Has Symptoms
soft/ yellowish bowel movements
Gurgling sounds from stomach
My 16 year old dog is having some pain in her stomach the past few days. She did not each much today, and when she poops it is very soft. She sticks her hind in the air a lot the past few days as well and can't get comfortable when lying down. is she having digestive issues and how can I help ease this. Thanks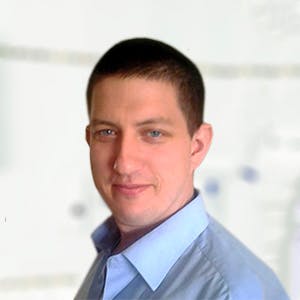 2008
Recommendations
There are various different causes for abdominal pain in a 16 year old dog including infections, parasites, liver disease, poisoning, food intolerance, pancreatic disorders etc… Given her age, I would recommend having a health check by your Veterinarian including blood tests, just to make sure everything is normal. Regards Dr Callum Turner DVM
Add a comment to Pippy's experience
Was this experience helpful?
Samson
English Mastiff
7 Years
0 found helpful
Has Symptoms
Pain to bend down, drowsy, pain in sleep position
I was just wondering if you could give your best guess of what might have been wrong with him. My dog out of no where was acting really weird, more so sick and the bottom of his eye lids were severely droopy and breathing really hard. My family and I when over to him and we thought maybe he was dehydrated so we gave him water. My brother was giving him water from a bucket and when he put it down he wouldn't bend down and drink from it at the time we thought he just wanted to be spoiled in that same day we tried to give him food and he wouldn't eat. So the next day I go out to check on him and when he goes to get up he cried out in pain and I thought it was his bad ear from ear mites which was always being treat because it would always come back. But when I brought him out of his cage and I patted his side he cried so I knew something else was wrong. His eyes also got worse it look as though he had a cut on his eye and they were both grey and dark. Which is not usual because his eyes we always a pretty bright brown, these following day he slept most of the time only got up to go to the bathroom and he could not bend down to do the number 2. He still could not eat, he couldn't bend down to eat or drink with out crying, I even tried feeding him from my hands and it didn't work. So he wasn't eating anything and he had pain to lay down and to get up, he also had difficulty find a comfortable sleeping position which out hurting himself. So I don't believe that he had good sleep either in the end he is resting because of what ever had happened, he died on Tuesday of this week it started on Sunday of this week and his vet was coming on Thursday but did not make it to him in time. RIP- Samson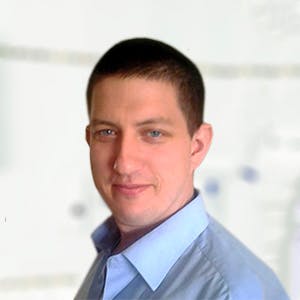 2008
Recommendations
Condolences on the loss of Samson, it seems that this came quite sudden with symptoms progressing quickly over 48 hours. Unfortunately, the symptoms which Samson presented with are not very specific to one specific condition and I am unable to give you an indication of the possible cause for his death. Heart failure, other cardiomyopathies, tumours, hormonal conditions, metabolic disease, liver failure, kidney failure, autoimmune disease, infections, parasites and poisoning are all some of the possible causes of death; without a necropsy I am unable to give you any more information. Regards Dr Callum Turner DVM
Add a comment to Samson's experience
Was this experience helpful?
Sabrina
German Shepherd
9 Weeks
0 found helpful
Puppy has swollen front legs, swollen area is hard, doesn't hurt the puppy for me to move or touch them. But hurts her when. I pick her up possibly stomach or back legs hurting her. What causes this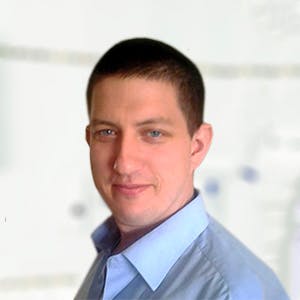 2008
Recommendations
Swollen front legs may be caused by a variety of different causes, but the hind legs may be caused by hip dysplasia or spinal issues which are common problems in German Shepherds and you should get Sabrina x-rays to see if she is affected and to see if there are any other anomalies. Regards Dr Callum Turner DVM
Add a comment to Sabrina's experience
Was this experience helpful?
Cookie
English Mastiff
8 Years
1 found helpful
Has Symptoms
Panting drinking water and pacing
I have an 8.5 YO English Mastiff X and last Tuesday she started she came inside chewing something unknown. She became very distressed that same night panting, heaving as though she was trying to vomit but she couldnt and she was really restless. The following day she was drinking excessive amounts of water and whining a lot. She didn't defecate for 3 days even though she was straining to. She eventually pooed after 3 days and I've moved her off her hypo-allergenic diet to a gastrointestinal diet. The vet performed an x ray and ultrasound but found nothing. It's been a week today and she went for a check up, her abdomen is still very sore to touch and her tummy is really loud when digesting food and it makes her become restless throughout the night. My vet suggests we wait another week and if thinks don't improve, schedule an endoscope. Do you know what it could be that has made my dog so sick?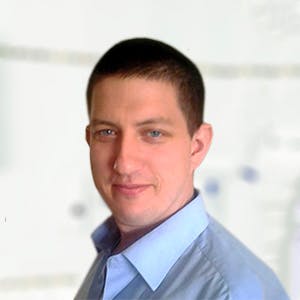 2008
Recommendations
The unknown item being chewed may have contained a whole matter of nasty things including bacteria, fungus, toxins, poisons etc… Cookie may be suffering from any of these possible causes, unless you know for 100% what may have been present on what she was chewing, supportive and symptomatic therapy is the best course of action; especially as no foreign bodies or other abnormalities have been identified on x-ray or ultrasound. Gastrointestinal upset generally lasts for seven to ten days which is probably why your Veterinarian is suggesting you wait for another week before taking further action. Regards Dr Callum Turner DVM
My 7 week puppy has just bin wormed and now she's been shaking for nearly day and a half and crying in pain and has a soft squidgy lump bottom of her stomach near intestines which u can move when u press on it she won't eat or drink either?? Help
Add a comment to Cookie's experience
Was this experience helpful?
Isis
Papillon
4 Years
1 found helpful
I have a small, mixed-breed female dog who has had issues at least once or sometimes twice a month with abdomen pain. It usually lasts only one or two days but it keeps her up at night. I assume her pain is sharp because she will randomly dart across the room. She has a hard time getting comfortable and poops only a little at a time. She also goes through the motions of throwing up with nothing coming up, and has a loss in appetite. We have a heating pad and that seems to help, as well as pepto bismal. However, I would like a better idea of what might be causing it because how often it happens and because I want to help prevent it so she won't have to deal with it anymore.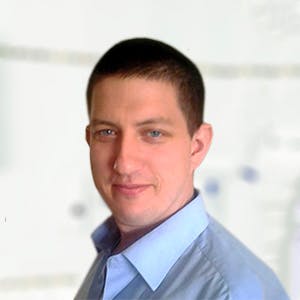 2008
Recommendations
It is strange that the occurrence is only a few days per month; are there any treats or foods which may trigger these episodes? Possible poisoning? Infections, foreign bodies, parasites, food intolerances, acid reflux, hormonal conditions and obstructions could all cause these symptoms, but the frequency rate doesn't fit a usual condition profile. Due to the varied possible causes, it would be best to visit your Veterinarian during an episode to try and catch in the act as is was the cause and hopefully find a treatment. Regards Dr Callum Turner DVM
I did want to add that she is spayed, so I'm not sure if it could still be because of hormones or maybe something related to being spayed. Thanks again.
Thank you for the advice, my mom is friends with a veterinarian and she also suggested acid reflux. She's had it very year of her life and she eats the same food every day, same snacks too, all approved by a specialist, so I'm not sure because 90% of the time she is okay, it's just something that occurs infrequently and I just want her to feel better. We gave her pepto and she is feeling better now. We will call the vet tomorrow and definitely take her in the next time it occurs to see if we can find a way to prevent it.
Add a comment to Isis's experience
Was this experience helpful?
Max
Beagle
8 Years
0 found helpful
I have a 8 yr old beagle. About 4 days ago he threw up his dog food, which i thought was just due to an upset stomach. The next day he seemed to be fragile, he moves he starts yelping. He is walking except sometimes he holds up his back left leg. I felt around his body to see if there was pain elsewhere, he has some in his one side he yelped when i felt that area. I also noticed that he is slow getting up and down from furniture, he is ok in the front but the back takes a little to get going. Like i said he walks but he yelps while doing it. Even if he is laying down and I'm sitting next to him he yelps without me even touching him. He was outside a little earlier and was eating some grass and came back in and threw it up again. I'm trying to find the funding to take him to the vet, but I'm just concerned about finding out what's going on with him. I did forget to add he's been randomly shaking.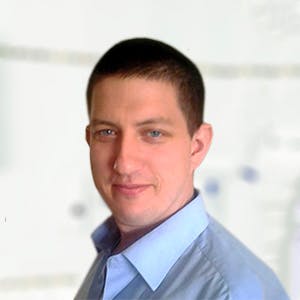 2008
Recommendations
Without performing a physical examination I am unable to tell you the specific cause of Max's symptoms, the shaking most likely is attributable to pain; from your description Max may have a foreign body, cancer, colitis, infection, parasites among other causes. Your Veterinarian would palpate Max's abdomen to get an idea of the origin of the pain and to feel for any masses present, they may recommend an x-ray be performed to rule out certain conditions. For the time being, feed Max small regular meals (hopefully he'll keep them down) and call your Veterinarian as they may be able to assist with a payment plan or similar. Regards Dr Callum Turner DVM
Add a comment to Max's experience
Was this experience helpful?
Watson
Chihuahua/terrier
2 Years
1 found helpful
Every once in a while, my dog will act like his stomach hurts. He'll whine and go run and lay down. Food won't interest him. He'll want to eat grass. Then an hr or so later he'll be fine. No throwing up or diarrhea. He'll be his normal self again. But it seems to happen about once a month. I haven't noticed any bloating. Stomach feels fine when I feel it. (When he's feeling better. Can't touch when he feels like what I explained). I only feed him a little people food like a small piece of chicken lunch meat and not often. He eats dry dog food. He's acted like this since we adopted him 4 months ago. Haven't taken him to the vet because like I said it doesn't happen often and when it does, it's only for a few hours, then he's fine again. He's male and Nurtured.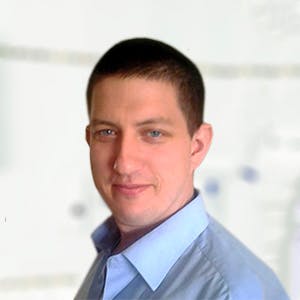 2008
Recommendations
It is strange, but maybe just caused by some gas accumulated in the stomach; if the stomach is empty, gas accumulates which is uncomfortable and once Watson has had some grass he may be able to eat normally once again. I wouldn't be too worried unless the pain is severe and causes vomiting, diarrhoea and other symptoms; just keep an eye on him and bring it up with your Veterinarian at your next visit. Regards Dr Callum Turner DVM
Okay. Thank you. That makes sense.
Add a comment to Watson's experience
Was this experience helpful?
Ben
Blue Heeler
8 Years
0 found helpful
My dog Ben has been acting out of the ordinary, he's less excited to go out and has slowed in his movement (which is something he does when he isn't to happy with the situation). He is still urinating normally but has had some diarrhea, but today he had almost a good solid bowel movement. I also noticed he's having abdominal tenderness and has been frequently licking at his paws. I have been checking his gums to make sure they stay the reddish-pink color but noticed today when we woke up that he looked a more pale pink then the normal red pink. Although after he was able to poop I noticed his gums returning a little more to the normal color. He has been wanting to be close to me and be baby which is common for when he's not feeling well. I've only noticed these behaviors in the last 2 days.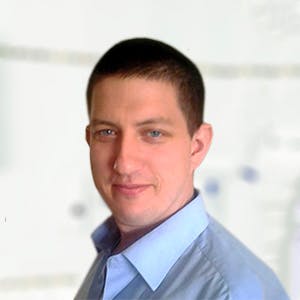 2008
Recommendations
There are a few different issues which may be causing these symptoms, but the changing colour of the gums and the abdominal pain has me concerned. Keep an eye on Ben for the next day or two but you should visit your Veterinarian for an examination to feel for any abdominal masses and for a general examination before the weekend to be on the safe side. Without examining Ben, I cannot give you any specifics so stay on the side of caution and have him check out. Regards Dr Callum Turner DVM
Add a comment to Ben's experience
Was this experience helpful?
Kuzco
Toy Poodle
10 Months
2 found helpful
In the morning yesterday, my dog started to cry and shake. He tried to vomit but didn't and would stay in one place for over 10 minutes. And when he would walk he'd stop and lift his butt while his front legs were flat on the floor. And he would stay like that for a while. I took him to the vet when it opened ( walked him the few blocks because he gets car sick) And she thought he might have stomach inflammation so she gave him two shots. We left and he was perfectly fine for the rest of the day. Eating, playing, And using the bathroom. But at the same time this morning he starts having the exact same symptoms. Is the vet wrong? O r has the medication just not kicked In yet because it's a four day treatment. I'm worried that the vet May have diagnosed him wrong and is overlooking a much more serious problem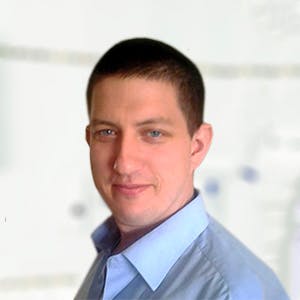 2008
Recommendations
Kuzco positioning himself with his rear end elevated is indicative of some type of pain or discomfort and he is trying to 'move' abdominal contents or pressure off it; many times this is seen with urinary issues, however attempting to vomiting may indicate an issue with the gastrointestinal tract. Unfortunately, without examining Kuzco I cannot give you a diagnosis or say whether your Veterinarian is correct or not; if Kuzco is in discomfort it may be worth returning to your Veterinarian for a more comprehensive examination. Regards Dr Callum Turner DVM
Add a comment to Kuzco's experience
Was this experience helpful?
Mia
Bichon Golden
1 year
0 found helpful
My sweet girl, Mia, is a 60 pound Bichon Golden mix. She was fixed 6 days ago. She exhibited all expected signs of healing up nicely. She was almost back to normal. However, I got home from work yesterday to her not greeting us at the door and her unwillingness to get off couch. I got her up and had her walk a little, but she hasn't visited the food or water bowl since my arrival home at5pm. I had a dose of her meds left and gave her it around 7 p,, thinking maybe she overdid or was just sore today. I just got up to check on her and she cried and whined, but did not get up. when I just got up to check on her. She is laying on her back with her legs in the air. Her incision looks ok...no seeping or redness. She also has not gone outside since 6. (she did not potty when she went out)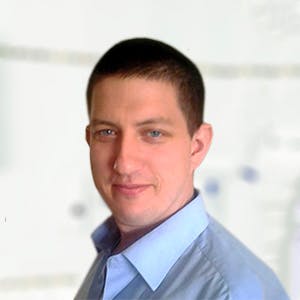 2008
Recommendations
Some abdominal pain is normal after surgery and if Mia was particularly active whilst you were at work she may have hurt herself. It is possible that this is just a bit of pain from over doing herself but there is a risk that she may have hurt herself; checking her gums to see if they are pale may indicate some internal bleeding, but if she is really not herself a visit to your Veterinarian for a once over may be best to be on the safe side. After six days we wouldn't expect any complications from the surgery, but each case is different. Regards Dr Callum Turner DVM
Add a comment to Mia's experience
Was this experience helpful?
Sidney
German Shepherd Dog
13 Years
0 found helpful
My family is at a loss at what to do with my German Shephard huskey mix. She has a history of bad arthritis, which we've been giving her glucosamine for, and recently has been drinking more water than usual, lost quite a bit of weight, has had a warm dry nose and seems to be defensive of her lower abdomin. She is a skittish dog to begin with having been abused by her previous owners, is claustrophobic, and has lived outside all her life. We know she is toward the end of her lifespan and are struggling with our options. We don't want to put her through hundreds of dollars worth of tests and surgery because she will not have many years left anyway and it would cause her more trauma than what it's worth, but we don't want our old girl to suffer. Is it something serious that we should consider putting her down, take her in, or should we make her comfortable and ride out the storm?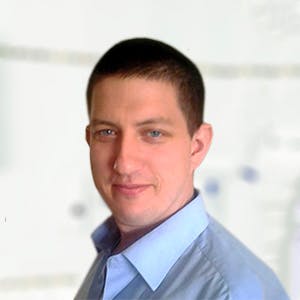 2008
Recommendations
It is difficult to say without examining Sidney whether or not it is time, pain management may help with some NSAIDs to make her more comfortable as she reaches the end. Importantly through everything you need to see how she is in general, is she still the same dog enjoying life; has her behaviour changed? No longer happy to see family etc…? It is never an easy decision to make, but I would visit your Veterinarian for them to examine her and they may recommend pain management to help. Regards Dr Callum Turner DVM
Add a comment to Sidney's experience
Was this experience helpful?
Chad
Poodle
13 yrs
0 found helpful
I have a 13 yr old poodle... (small not standard)..about an hour ago he started whining...alot and loud...i finally grabbed him up out of his bed and took him out back...thinking maybe he just needed to go potty.....when i put him down outside he was walking funny...butt kinda tucked in and his back was arched really high...for him..now i know that he has no cartilage in either of his back knees but he has NEVER behaved in such a way..afterwards i brought him upstairs with me and he has since stopped whining..for for most part but continues to walk funny and at times..seems a little confused...he acts like he is going to come to me then suddenly stops and walks in a circle or 2....can SOMEONE PLEASE give me an idea of what it might be.....PLEASE....thank you....if someone would/could..please email or text/call [email protected] or 520-252-9275...i would so gratefully appreciate it...i have him because my grandparents passed away recently and he (chad) is the LAST connection i have to them..and they CHERISHED this dog...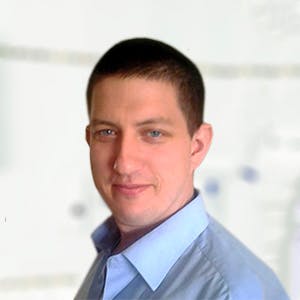 2008
Recommendations
An arching of the back may be indicative of either abdominal pain which may be caused by many different issues to spinal disorders; the circling may be due to a neurological disorder and may be associated with the arched back but without an examination it is not possible to say what the specific cause is. I would recommend to give him some rest and assist him when he needs to move, but if this continues you would need to visit your Veterinarian for a hands on examination. Regards Dr Callum Turner DVM
Add a comment to Chad's experience
Was this experience helpful?
Lemmy
Mastador
1 Year
1 found helpful
We have a lab-mastiff mix, 1 year old. 84 hours ago he woke up screaming in pain. Since then, he has been in constant pain, screaming out sporadically when he moves (a few times per day), and otherwise whimpering constantly. The pain appears to be originating in his abdomen or lower back. We think we've narrowed down the trigger – he seems to yelp in pain when he bends at the waist into his left side. The pain cannot be replicated on examination. He is not vomiting, no diarrhea, he is eating, drinking (reduced), and having normal bowel and bladder movements. No fever. He's had blood work and urinalysis, all normal (bit of protein in urine – vet thinks not concerning). X-ray and ultrasound were also normal. The X-ray (24 hours after initial presentation) showed subjectively a bit of scrunching in the small intestine and slight gas, however the vet thought this was within normal limits, and the follow-up ultrasound (72 hours after the initial presentation) did not show any evidence of obstruction / linear foreign object. Normally, he is a lazy pup, and it's a chore to get him out for a walk; however, since developing this pain all he wants to do is walk outside. If we let him he would pace back and forth incessantly in the back yard. We have been taking him for numerous walks, and when he is walking, he appears pain-free – he seems like himself. Prior to the ultrasound we were treating as a potential gastrointestinal issue, medicating with codeine and omeprazole. However, points against that were the normal eating and defecating, no vomiting (does this rule out a linear foreign object?). Now, we are treating as though he has a musculoskeletal problem, with anti-inflammatory and gabapentin, and rest. Point against a musculoskeletal problem (maybe) is that all he wants to do is walk, and that he feels good when he is walking. I would appreciate any further suggestions. It is heartbreaking to see him in such pain. Thank you.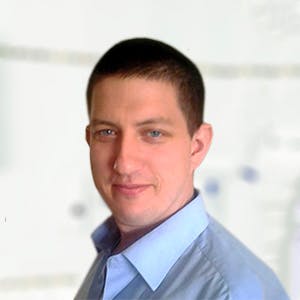 2008
Recommendations
Abdominal pain and spinal pain can be difficult to distinguish and may require more advanced imaging (MRI) to get to the root cause of the underlying problem; it would make sense for Lemmy to be more comfortable standing and walking since paying down can cause unnecessary stress on certain joints, vertebrae etc… Without examining Lemmy I cannot say with certainty that the cause is musculoskeletal but I am favouring that line of diagnosis than abdominal pain; you may think that walking normally is a strike against but I can tell you when I put my back out I prefer to stand and walk than sitting or lying down. If there was a foreign object, it should have shown up on either the x-ray or ultrasound (or both) and as you mentioned appetite, all bowel movements and waterworks are unaffected. Regards Dr Callum Turner DVM
Thank you Dr. Turner, I appreciate your prompt response. Lemmy has been referred to a neuromuscular specialist, however it's a long weekend and they have a waitlist - it is comforting to have a second opinion that we are on the right track while we wait. We are hopeful that this may resolve on it's own with rest and the anti-inflammatory. Thank you again for your helpful response. Best, Rae
Add a comment to Lemmy's experience
Was this experience helpful?
Jake
Jack Russell Terrier/chiwua
2 years old
0 found helpful
My puppy is two years old , he is a jack russel/chiwua mix but tonight he came in from outside making a really strange breathing noise and acting alittle strange
What could thisossiably be ??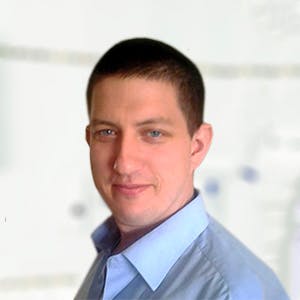 2008
Recommendations
Behavioural changes and changes in breathing my indicate pain, infections, traumatic injury, respiratory foreign object (or foreign object anywhere) among other causes; without an examination I cannot really say what the specific cause is but you should keep a close eye on Jake for the time being and visit your Veterinarian if you don't see any improvement by Friday. Regards Dr Callum Turner DVM
Add a comment to Jake's experience
Was this experience helpful?
Brownie
4 Years
-1 found helpful
Okay so I need to take him to the vet okay, but the problem is, i dont think he's able for me to carry cuz he screams when i touch the area around his lower hip.and yea, he still has raoid breathing and still in pain and hopefully he'll get well eventually. So how many hours should i wait before taking him to the vet? Can i wait for one day or two days? Cuz i wanna see if he's recovered after resting cuz as i said, we didnt take him to see the vet last time and he was recovering so yea. Thank you.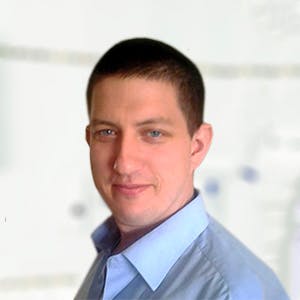 2008
Recommendations
I understand that Brownie is in a lot of pain, and I also understand that last time he recovered from the pain that he had. However, I would recommend moving him one time onto a flat surface (tea tray or similar) so that you can use it as a stretcher to get him safely and comfortably to the Veterinarian. I recommended visiting the Veterinarian for two reasons; to check Brownie for any problems or conditions that may be causing pain or discomfort and more importantly to prescribe pain medication to make him more comfortable. Regards Dr Callum Turner DVM
Add a comment to Brownie's experience
Was this experience helpful?
Brownie
Chihuahua
2 Years
0 found helpful
My dog has been lathargic. My dog is usually very active but he has not even went out side to poop or pee. He starts crying when I try to pick him up. I suspect that some one might have hit him and cause him pain because he lays weird, it looks like his bottom is always curved. He doesn't move in position and Des not even play with the other dog. What wrong with him and what can I do about it?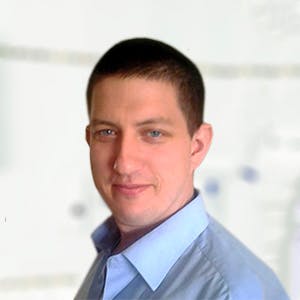 2008
Recommendations
Without examining Brownie, I cannot say specifically what is wrong or what treatment to give; the symptoms may be due to trauma, gastrointestinal obstruction, kidney disease, liver disease, poisoning, spinal injury among other causes. Give Brownie plenty of rest and you should visit your Veterinarian for a general examination to be on the safe side. Regards Dr Callum Turner DVM
Add a comment to Brownie's experience
Was this experience helpful?
Roxford
Toy Poodle
8 Years
1 found helpful
Has Symptoms
walks in a circle cannot get comfy
I went to the Vet and came back with a big bill and no answers. Clean blood work, Clean pancreatitis strip test and x-ray only showed gas. The Vet was stumped. Gave some liquid and said sorry not sure whats wrong. My toy poodle is still tail down, getting gas often, not drinking water unless I syringe feed him. But now is eating regularly. Takes walks fine. I was pressing the rib cage and he doesn't seem to like it. He seems still in pain but the Vet doesn't know what it is. I'm not sure where to go from here.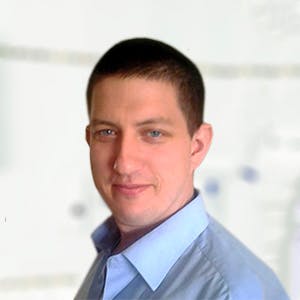 2008
Recommendations
It does sound like a puzzling problem when test results come back normal; the gas may be due to a dietary intolerance, it would be best to start to feed Roxford some boiled chicken and rice to see if the gas situation lessens. Gas can be extremely painful and can cause the symptoms you are describing. So try the boiled chicken and rice for three or four days and see if you can see any improvement, if so you may need to change Roxford to a sensitive diet. Regards Dr Callum Turner DVM
Add a comment to Roxford's experience
Was this experience helpful?
Bee
Dachshund
2 Years
1 found helpful
My dog has been behaving strange for the past two days. Loss of appetite and barely eating for 2 days, vomiting transparent liquid and regular very liquid diarrhoea. She doesn't have a fever but it seems she is in pain occasionally. The stomach is rumbling constantly and she has foul gas discharges that she never had before.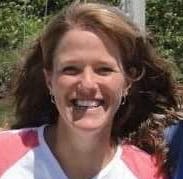 511
Recommendations
Thank you for your question. It sounds like Bee needs to see her veterinarian as soon as possible. Without examining her, I do not know what is happening with her, but possible causes may be infectious disease, parasites, intestinal infection, dietary indiscretion, pancreatitis or other systemic disease, or an intestinal foreign body. She should be seen today. I hope that she is okay!
Bee was taken to the vet that same day. Apparently she ate something she shouldn't in the garden or during a walk. Her temperature was 38,5 and no signs of anything serious. She was given Zantac Syrup every 12hr for 3 days, a Cerenia injection and a diet of Hills i/d digestive care in small portions every 3 hours during the day for 3 days. She is feeling better but the stomach function is still not normal. She has a control vet appointment tomorrow.
Add a comment to Bee's experience
Was this experience helpful?
Max
Boxer
5 Years
0 found helpful
Has Symptoms
Shaking, won't eat, back hunched
My 5yr old neutered male Boxer, Max, has pain again today after an episode 4 days ago. He shakes and has his back hunched up, won't eat and is glued to my side wanting me to soothe him. He poops and pees normally when I get him out for a walk every few hours, but when he's showing these symptoms he doesn't want to get up at all. He hasn't vomited but eats whatever grass he can find (currently most is buried in deep snow so there isn't any available). When he first had these symptoms 4 days ago, he improved by the same night and went for a walk. Since then he's been fine and had a good appetite. Today he's back to the same poor state again.

A month ago he had an allergic reaction to the Lyme shot and the vet gave him a Benydryl shot. He recovered ok that day. They also suspected he has dietary allergies because it's common in Boxers and he has a yeasty smell, so two and a half months ago I started to feed him Performatrin Foothills food. I was told to keep him off grains and chicken. I'm careful to only feed him treats without these ingredients.

I'm not sure why he's having these pains again after 4 days of seeming to be fine. His stomach doesn't seem swollen but he seems to widen his eyes when I push into it. No whining. He hasn't passed gas today but he's quite a gassy dog on a usual basis. I've only had him since Sept. 15, 2017 so I don't have anymore history than that. His first vet exam was the end of Oct and he was deemed healthy besides the yeasty smell and was given all of his puppy shots incl. bortadella and Lyme.

Thank you for any advice,
Jessica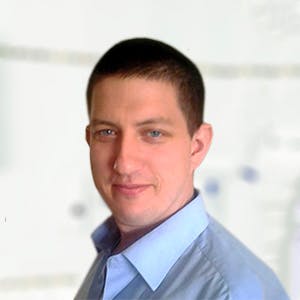 2008
Recommendations
There are a few reasons for the arching of the back, but most commonly it is attributable to abdominal pain which may be caused by gas, foreign objects, liver disease among other conditions. Without examining Max, I cannot say what the specific cause is but you should visit your Veterinarian during one of these episodes so that they can make an examination and x-rays to help determine a cause (gas is easily identifiable on x-rays). Regards Dr Callum Turner DVM
Thank you, a vet exam will be my next step if it happens again. This was the second time it happened but it passes after a couple of hours. Thanks for answering.
Add a comment to Max's experience
Was this experience helpful?
Ricky
Yorkshire Terrier
6 Years
0 found helpful
Hello Ricky vomited 3 days ago twice, once his food and theh some white liquid mixed with food. he also was shivering a little. After that he layed down most of the day but was a bit distant and a few times i tried to pick him up he complained loudly when i grabbed him by the abdomen area. He drinks water and very little food but has a day without pooping. Last night he slept well but this morning he was kind off getting back to nromal but when i grabbed him he complained.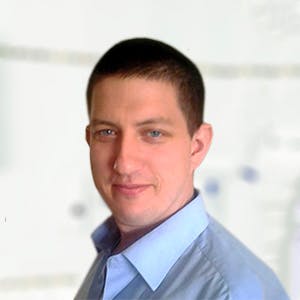 2008
Recommendations
It is possible that Ricky's stomach is still sensitive from the vomiting before, it can take a little time for him to come back fully; you'll know if you had a bout of vomiting, the last thing you want is your abdomen being pressed. Encourage drinking and eating (consider a boiled chicken and rice diet for a day or two); if Ricky doesn't improve during the weekend or he gets worse visit your Veterinarian. Regards Dr Callum Turner DVM
Add a comment to Ricky's experience
Was this experience helpful?
Cody
Bichon Frise
7 Years
0 found helpful
Hi my dog Cody is a Bichon Frise and we found him but the vet said he should be around 7 years old and we have had him for about 5 years now and he has been fine but a few weeks ago he started having these spasms but it comes and goes and he gets it once a day sometimes twice. When he gets this we put him in bed but he gets up and walks around and points his nose down , walks in circles, and has a hunched back and something seems to swell up on his right side and he walks almost sideways. We took him to the vet and they couldn't figure it out yet but they prescribed him 2 medications one is a muscle relaxer and the other is a anti-inflammatory medicine for when he has pain. We gave him the medications when he gets this and its seems to help but we would just like to know what he has to get a treatment. He is taking a blood test in a few days but I was just curious to see what you would think of it....Thank you, Sabryna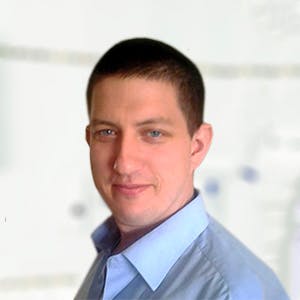 2008
Recommendations
Without examining Cody during one of these episodes where his side swells and he walks sideways it is difficult to say what the specific cause is; you should visit your Veterinarian when his side is swollen so that they can determine whether the swelling is related to muscle, abdominal organs or another cause. Try to restrict his movements and to keep him calm during this time, more advanced diagnostic imaging (ultrasound, CT or MRI) may be suggested to get a better idea of what is happening. Regards Dr Callum Turner DVM
Add a comment to Cody's experience
Was this experience helpful?
Eve
Dachshund
10 Years
0 found helpful
May not be a painful abdomen, but I would like to see what you have to say. Vet appt. is already scheduled. My dachshund seems to be obsessively licking her lower abdomen. She does not whine when palpated. Some of the skin has turned black. No sores, bumps, redness, or swelling. She has been tested before for allergies and appeared to have none. She had never been a 'good' eater; she may only eat her kibble once a day, whereas my corgi simply cannot get enough food!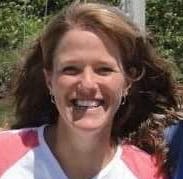 511
Recommendations
Thank you for your email. Without examining Eve, I am not sure what the cause of her licking might be. She may have allergies, a bacterial or fungal infection, or a behavioral disorder. Skin will turn a dark color with chronic irritation, so this may be something that has been going on for a while, and it will be best to have her assessed at her appointment for the previously mentioned problems. Sometimes, dogs will lick at their abdomen if they have abdominal pain, so it would be good to have her assessed for that as well. I hope that everything goes well for her!
Add a comment to Eve's experience
Was this experience helpful?
Shadow
mini schnauzer
6 Months
0 found helpful
My mini Schnauzer was totally fine yesterday but today is crying and nipping if you touch his belly. He is eating, drinking, peeing and pooping just fine but is shaking and crying only if you touch his belly. He is still running when outside though. He is only 6 months old.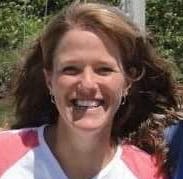 511
Recommendations
Thank you for your email. Without examining Shadow, I'm not sure why he seems painful in his belly. It would be a good idea to have him examined by your veterinarian if the behavior continues, as he may have a problem with his skin, may have had a trauma of some kind, or may have other pain that isn't evident otherwise. Your veterinarian will be able to examine him, determine the cause of the problem, and give him any necessary treatment that he might need. I hope that he recovers uneventfully!
Add a comment to Shadow's experience
Was this experience helpful?
Ezra
Dog
4 Years
My dog has vomited 4 times today. He vomited 1 time this morning and then went outside and ate a bunch of grass. He's vomited 3 more times since he ate the grass. Also, he seems kind of lethargic. However, I can't tell if he's lethargic from the vomiting and because it's close to bed time or if it's a symptom. I tried to palate his abdomen and he growled at me. Should I wait this out to see if he's better in the morning?
Anna
Italian Greyhound
1 Year
My Italian greyhound has been waking up in the morning by bolting out of bed screaming and arching her back. It happens in the mornings before she has eaten and I do not know what sets it off. Her stomach is bulging and hard, but it only last about 3-5 minutes before it stops. She will try to bite if you touch her stomach but otherwise seeks comfort by pressing her head against me. She does not display any urge to vomit or poop. Once she stops screaming, her stomach relaxes back to normal. She lays down and goes back to sleep or she will go on with her day. This has happened 4 times over the past three months.
Shamby
Chinese Crested
4 Years
My dog's back legs started giving out this morning and then I touched her tummy and she yelped. She doesn't want to lay down yet she still eats. She's peed and #2 is a little runny. Her wobbly walk is very scary. Could she have a slipped spinal disc?
Chico
Chihuahua
4 Years
Today when he woke up this morning we noticed that he was trembling and was not acting like himself. He yelped while being picked up a and has a firm ridged abdomen. He ate some breakfast this morning and went outside with a very minimal bowel movement, he peed maybe a trickle but, his nose is still wet to the touch. I'm not sure what is going on with him but I am very worried, does he need to be taken to the emergency vet or will he be okay to see his normal vet on Monday?